Lite Summary
The Legion Slim 7i is a powerful package in slim body. It can fit in practically any backpack and deliver a mainstream level of gaming performance while remaining very portable. The commanding price of RM 7599 may be on the high side, with its true advantage being in form factor, cool design and gaming prowess.
To Love
Sleek, classy design
Great cooling system
Under 2 kg
Long battery life with rapid charging
What didn't work for me
Keyboard not ideal for gaming
Warmer than most on idle
No HDMI or DP ports
| | |
| --- | --- |
| CPU | 10th Gen Intel Core i7 – 10750H |
| GPU | Nvidia GeForce RTX 2060 with Max-Q Design |
| RAM | 16 GB 3200 MHz DDR4 |
| Storage | 1TB SSD (WD) |
| Display | 15.6-inch (1920 x 1080, 144 Hz) |
| Keyboard | RGB powered by Corsair's iCue |
Price (For this config, RRP) : RM 7,599
Sleek, Eye-catching goodness
The Legion Slim 7i is pretty much a shaved version of the Legion 7i. The design language is pretty much retained from the Legion 7i and to me that's just fine. It looks good and does good anyway.
Popping open the lid, you'll see a full keyboard complete with numpad that looks tightly packed but types out just fine. The keyboard is very tactile and comfy to type on, with RGB lighting that's configurable via keyboard shortcuts and Corsair's iCUE software.
They call it the Legion TrueStrike keyboard, and it won't take long for you to start enjoying the light amount of effort needed to tap this keyboard, but I personally feel that it's not very much suited for gaming as it felt flatter than most and that the quality of the keycap finish would rub away quickly, especially from the rigid handling of a gamer. Be cautious and wipe frequently if you sweat from your hands.
Regardless, it can be solved by just plugging in another keyboard so it wasn't a big deal.
15.6-inches with 144Hz on the go!
The Legion Slim 7i packs some qualifications in terms of display. It's a FHD 144 Hz WVA 300-nit panel covering 100% of the sRGB color space along with Dolby Vision-certification. Colors we're great and has a very grounded contrast that plays into any background well and the blacks being decently pronounced. It is capable of doing some light design work that does not need the ultimate in color calibration.
---
Great Port Selection
The Legion Slim 7i comes with a well distributed amount of IO ports spanning from the back and the sides.
I feel that the number of ports were adequate for my use case, such as plugging in my keyboard and mouse on occasion. I appreciate the full sized SD card reader as the Legion 7i Slim was my photo editor during the review period and I did not have to bring my external reader with me.
The charging port is at the back and it still uses the same flathead style connector which I love about Lenovo's. It always feels sturdy and the design makes it easy to find replacements should I ever need one. You can also charge on the (right) side via USB Type-C, which supports up to 100W in PD charging.
---
Work
I mean we have to get here at this point. This gaming laptop looks a little more professional than most. It's unassuming, therefore discreet.
The review unit came with 1TB of fast storage, along with 16GB of DDR4 RAM. With a CPU/GPU combo like this, I wanted to start tearing into video editing.
My 4K Premiere Pro timelines loaded and played smoothly in seconds, with the peak CPU load not even touching 85%, and GPU looming around 30%. The fans slowly took their time ramping up gradually, but not up to a level where it is bothersome to anyone. I can even safely say that you can even play games and do your media work outside at a cafe and not have anyone look at your for slicing into the silence.
Battery life is quite ordinary, reaching an average of 5-ish hours on a single charge using Chrome, Spotify, and Netflix. The 71Whr battery pack is alright for its form factor, being able to be fully charged in under 2 hours thanks to Lenovo's Rapid Charge Pro technology, which can be toggled on/off in the Lenovo Vantage App.
---
Play
When I look at a laptop this small with specs that are big, I still remain a conservative gamer of sorts. I'd tone down the settings to save a couple of extra frames and temps, but on the Legion Slim 7i, I seem to be always be playing on High presets with no difficulty. The Legion Slim 7i also came with a 230W charging brick that's similar to the 2020 Legion 7i, with the size just being a tad smaller than the latter. That's more than enough Watts to power everything and then some.
Temps were impressive, with the improved Legion Coldfront 2.0 air intake system doing most of the work. The intake vents are in the front (power button area), that takes in air directly to the CPU and GPU, which provides optimum airflow and keeping temps at bay while maintaining clock speeds. The pipes are positioned towards the side and the back, which to me the best places for all that hot air to push out from.
Doom Eternal
1080P Max [~90 FPS – Single Player]
1080P Nightmare [~140 FPS – Single Player]
Sea of Thieves
1080P Mythical [~90-100 FPS – Multiplayer, 4 man ship]
1080P Medium [115 FPS – Multiplayer, 2 man ship]
Call of Duty Modern Warfare 2019
1080P Ultra with Ray-tracing [~80 FPS – Warzone]
1080P Medium with Ray-tracing [ ~110 FPS – Warzone Rebirth Island]
Forza Horizon 4
1080P High Settings [~130 FPS]
1080P Medium [~144 FPS]
Despite just having an RTX 2060, the Legion Slim 7i is able to maul through a good mix of recent and aged titles with pleasing results. Pair it with a controller and headphones when you're going out and you'll be having a blast every time.
The Max-Q card introduces Dynamic Boost, a technology that automatically distributes power between the CPU and GPU when the system predicts that a bottleneck might be imminent to maintain consistency. This only goes up to 15 Watts back and forth, which is enough to make a difference for now.
Conclusion: It's definitely the LIGHTEST 15″ Gaming Laptop for now.
The Legion Slim 7i definitely lives up to its tagline, being the LIGHTEST 15″ gaming laptop I've ever used that didn't disappoint. It can play 1080P games well without burning a hole on any surface nor would its fans go loud enough to distress anyone around you. I am quite fond of the keyboard and the kind of typing experience it gives, along with knowing that the RGB software is from Corsair. My only gripe is that it does not have conventional display ports like a HDMI or any version of DP, and would require you to buy a USB Type-C dongle or a monitor that directly supports the Type-C display interface.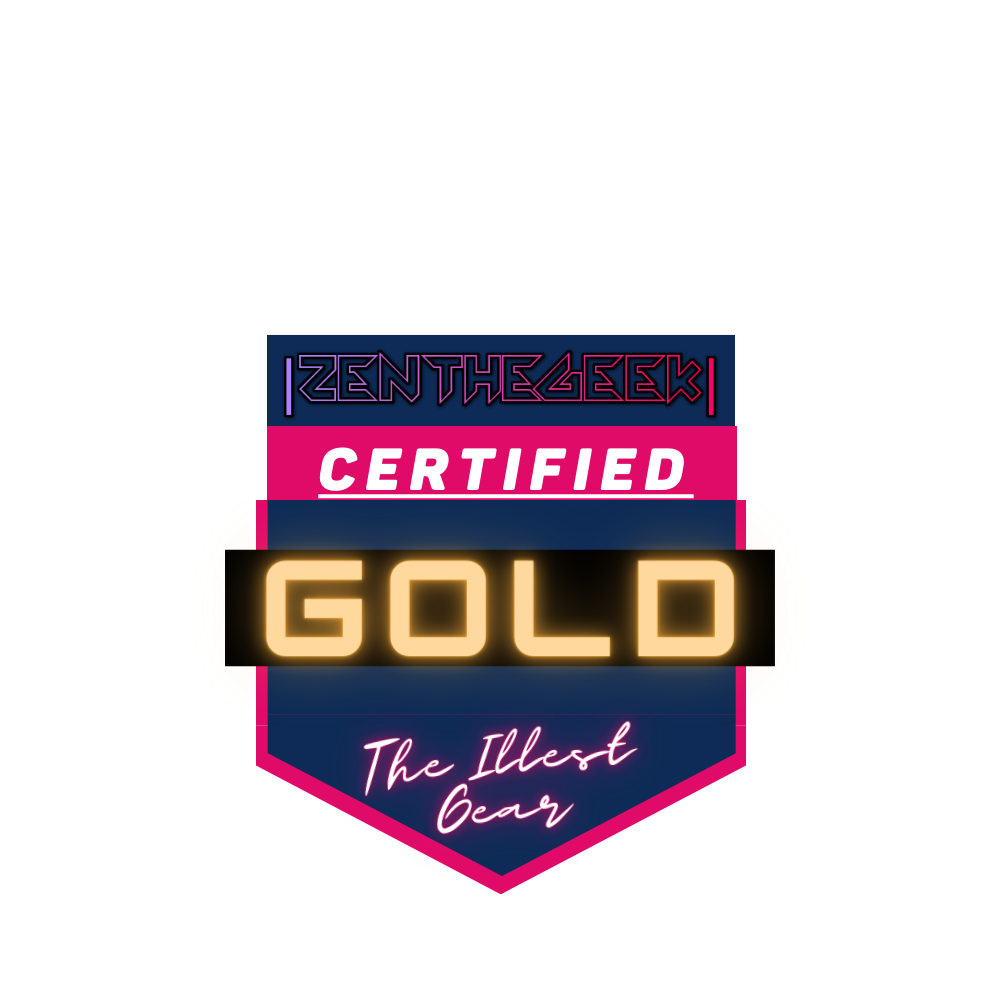 For the gamer who moves from place to place on the daily, the Legion Slim 7i is a definite crowd pleaser that fits in just about anywhere.
---
Lenovo Legion Slim 7i
The Illest Gear
---