Back in 2022, Jabra published a global report called "Hybrid Ways of Working", which highlighted hard facts that 80% of all meetings are either fully virtual or hybrid. It's more apparent to the likes of Gen Zs, who likely consider their "office" to just be their laptop and headset, connected to WiFi. It's also no surprise to see them practicising a nomadic workplace lifestyle, alternating between places like a co-working space, cafe or library, which is definitely trending in 2023.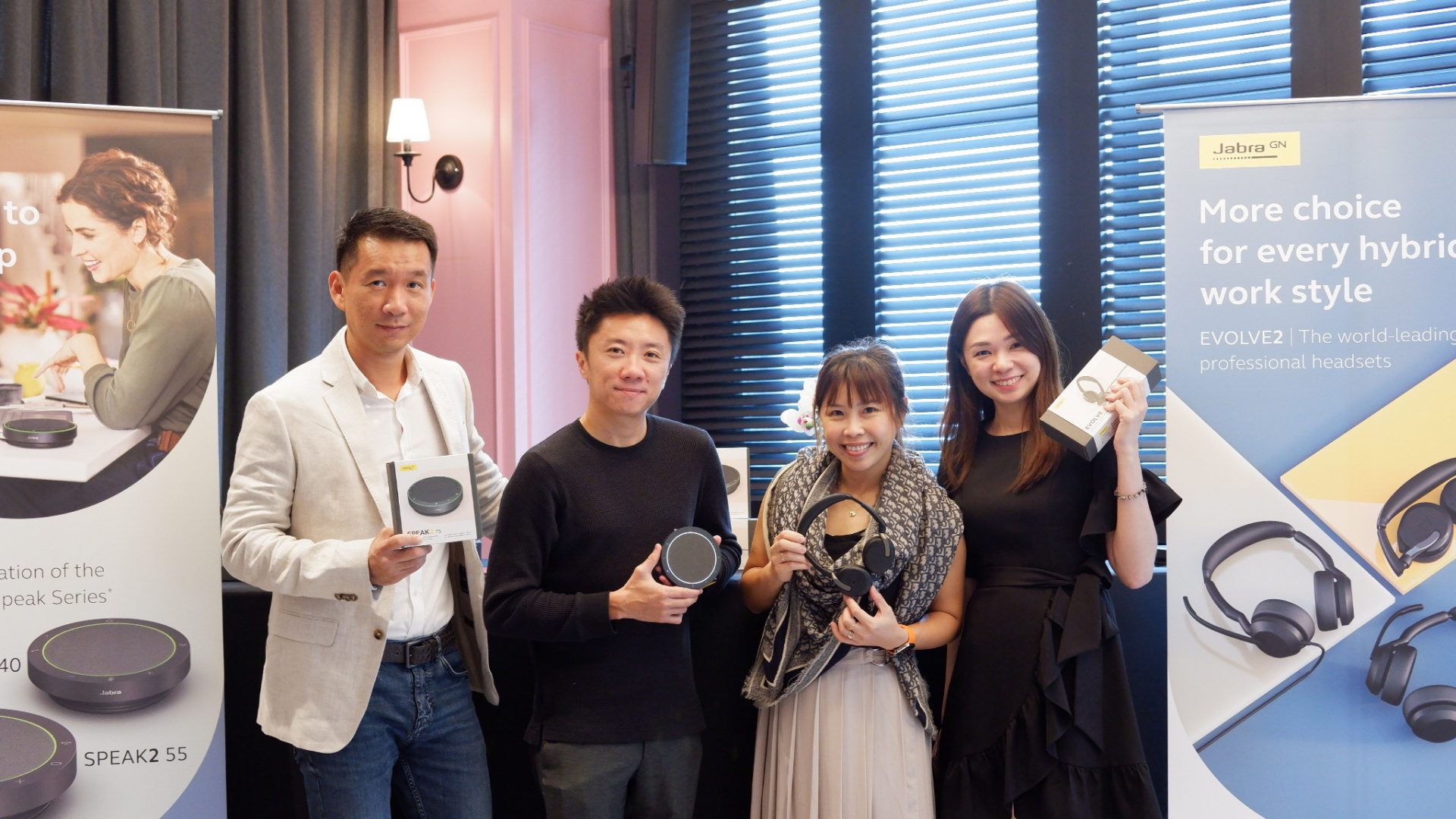 "These new audio tools are able to support hybrid working by elevating flexible work to the next level. They enable the modern office worker to work in the most productive way, looking, sounding, and being professional."
"By re-engineering our two leading professional audio ranges, Evolve2 and Speak2, we support the current generation of flexible workers with optimized experiences that will enhance their performance in any hybrid meeting,"
Agnes Koh, Regional Product Marketing Manager, APAC, at Jabra
"37% of employees feel left out of conversations in hybrid meetings, where 3 in 10 workers regularly use external A/V devices for work"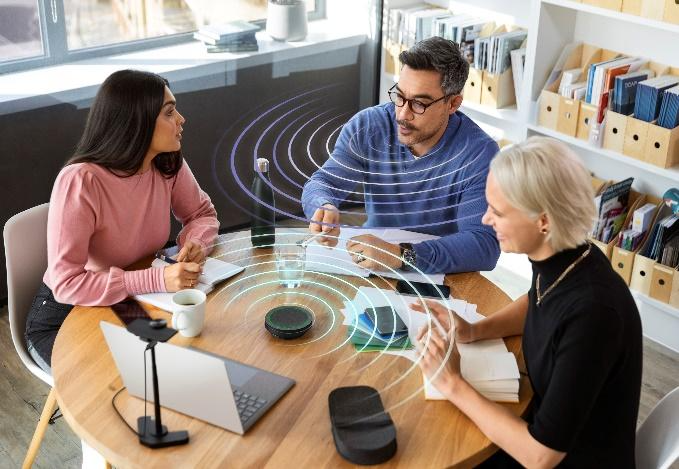 In order to improve such numbers, Jabra releases their new Evolve2 and Speak2 headsets and speakerphones for the Malaysian market.
Let's take a look at each of them!
---
Jabra Evolve2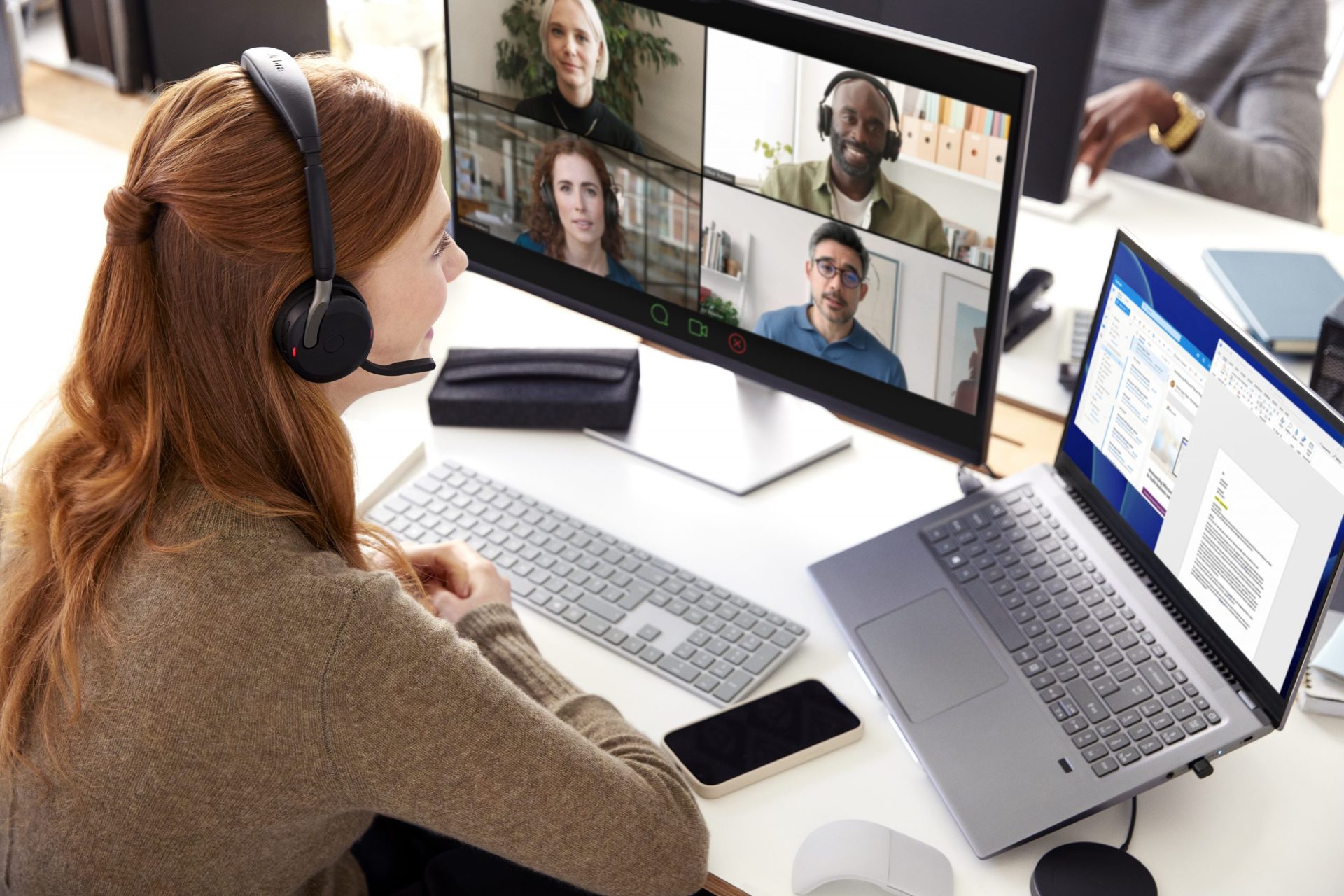 The Jabra Evolve2 line aims to tackle the typical problem of taking calls in noisy environments, by headlining Hybrid ANC as the key strength for the headset.
Additionally, the Evolve2 headsets have optimised sound for professional calls and music, so there is no need to switch headsets when it is time for a break. The Jabra Evolve2 65 Flex stands out with its unique fold-and-go design with a collapsible hinged headband, slimmed-down earcups, and a shorter hide-away boom arm.
With the headset, users can be sure to be heard clearly even in loud locations, thanks to a powerful chipset, advanced digital algorithm, and beamforming Jabra ClearVoice microphones for the open office.
The chipset and noise-cancelling technology delivers a best-in-class* Hybrid Active Noise Cancellation (ANC) and close-fitting memory foam earcups help seal out even more of the surroundings.
In addition, these headsets feature the Jabra Air Comfort technology and flexible earcups that rotate to move whenever users do – making the headset incredibly comfortable, no matter how long it is worn.
The Evolve2 mid-range products are certified for all leading virtual meeting platforms, such as Microsoft Teams, Google Meet and Zoom.
Jabra is also bringing Active Noise Cancellation (ANC) into a wider range of professional headsets, with a wireless option, Evolve2 55, and a corded version, Evolve2 50. The headsets are built with powerful ANC that has a unique acoustic chamber design, 28mm custom speakers, a specially designed chipset that powers speech-separating, and two premium noise-cancelling microphones.
The Evolve2 mid-range products are certified for all leading virtual meeting platforms, such as Microsoft Teams, Google Meet and Zoom.
Jabra Speak2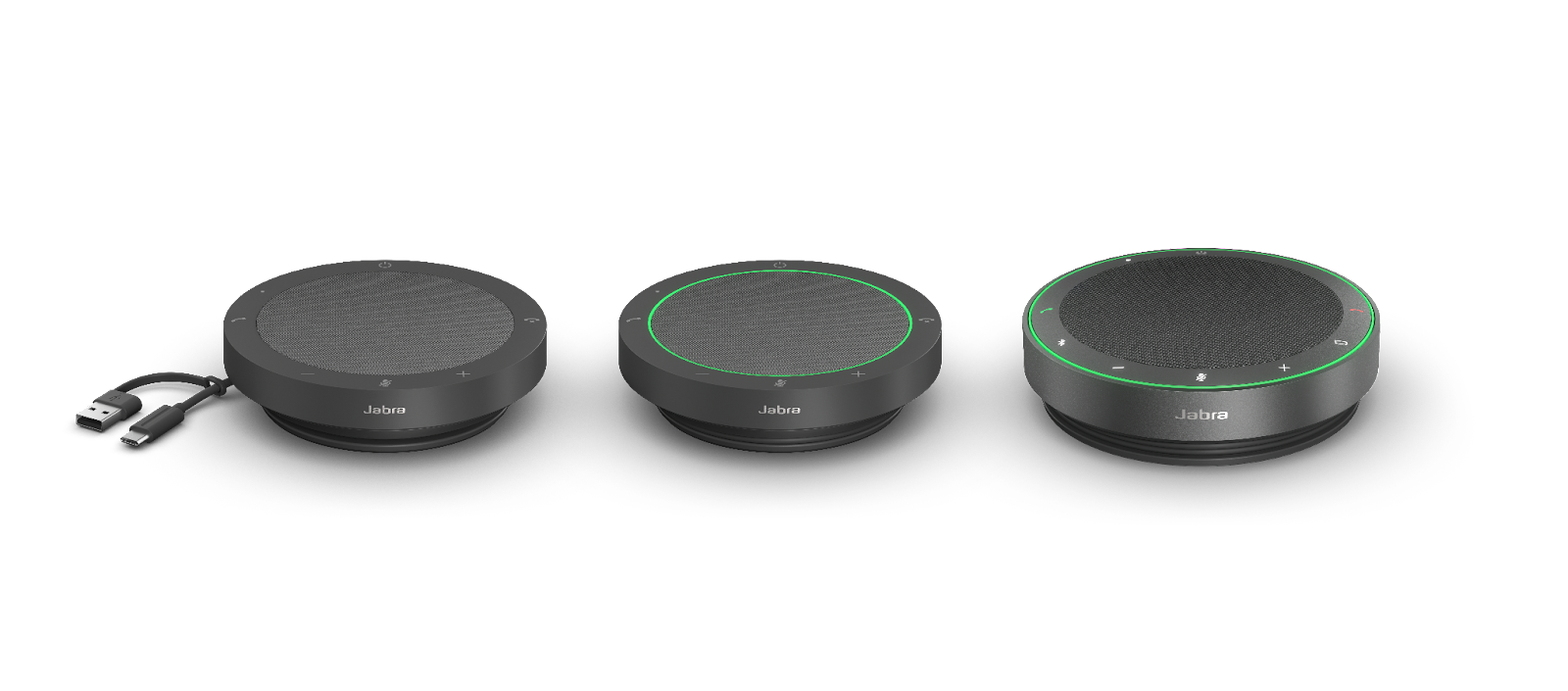 The new Speak2 range is engineered specifically to meet the need for an intelligent speaker that is built to handle anything a busy hybrid working day throws at you, whether it be conference meetings, direct calls, media streaming, presentation, or even when you are working on the go.
The Speak2 range is engineered to go beyond standard speakerphone performance, and full duplex audio suitable for all meeting participants to not only feel heard but also listened to.
The Jabra Speak2 75 is like a boardroom in your pocket, being the only speakerphone in this range to feature a custom-designed Microphone Quality Indicator.
The Speak2 40 offers users a USB cable for a direct line whereas the Speak2 75 or Speak2 55 offers users with a choice to go wireless via Bluetooth. The Speak2 range ultimately offers professional, pocketable, and portable devices packed with the latest technology.
Each Speak2 product is also designed to work with all leading virtual meeting platforms, meaning users can participate confidently in calls and meetings from any location, without the worry of poor audio quality or connectivity issues.
Pricing
Evolve2 50 Stereo MSRP RM1,180
Evolve2 55 Stereo MSRP RM1,580
Evolve2 65 Flex MSRP RM1,880
Speak2 40 MSRP RM1,080
Speak2 55 MSRP RM1,180
Speak2 75 MSRP RM2,380