Honor magic5 pro
Honor's 2023 is off to a good start, launching the Magic5 Pro as an accessible flagship that's loaded with top specs and chart-topping camera performance. It promises an all-rounder worthy of your time, but is it really?
Good
Great performance
Superb cameras
512GB storage
Affordable for what it is
Ungood
Inconsistent Zoom performance
---
Specs
---
CPU
Qualcomm Snapdragon 8 Gen 2
Memory
512GB+12GB RAM
Display
6.81″ LTPO OLED 120Hz, HDR10+1800 nits Peak Brightness
Camera
50 MP, f/1.6, 23mm (wide)
50 MP, f/2.0, 122˚ (ultrawide)
50 MP, f/3.0, 90mm ( periscope telephoto zoom)

12MP, f/2.4 24mm (selfie)
Connectivity
Bluetooth 5.2, USB Type-C 3.1, WiFi 6
OS
Android 12, Magic UI 6
Battery
5,100 mAh, 66W Fast Charging
50W Wireless Charging
Available Colors
Black, Meadow Green
Retail Price
12GB/512GB – RM 4,299
Design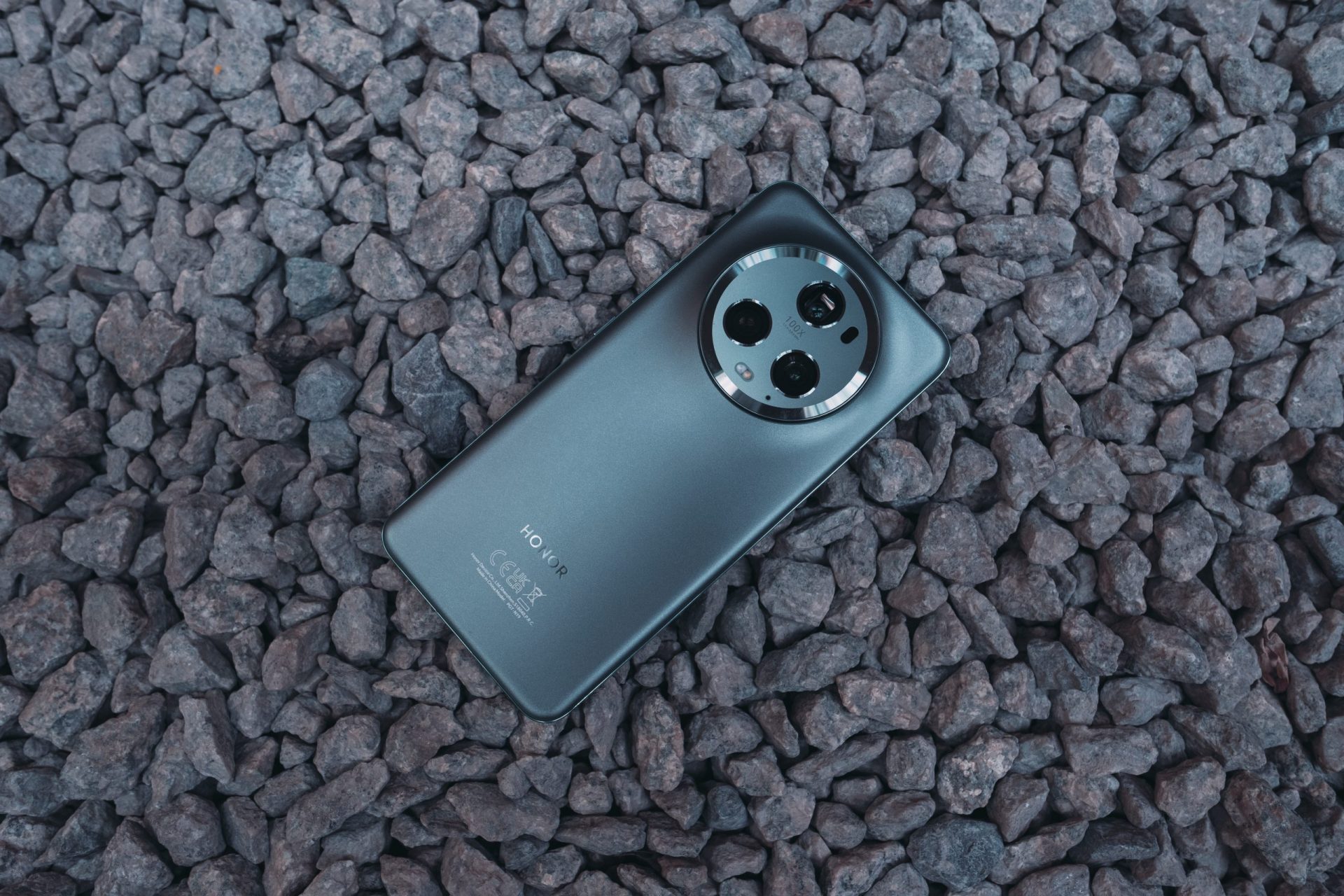 The Magic5 Pro sports a curved display like last year's. A complete glass sandwich that's solid and hardy to hold. The Meadow Green has a very smooth matte finish which I absolutely loved, because it's absolutely smudge-free and fingerprint resistant so I didn't even bother to slap on a case for it.
The frame is a cool aluminium and represents a more pronounced curve that the front and back just melt in to, producing a phone that's very curved without being too slippery. It's definitely a premium phone here, and it's really one hell of a jump in quality and design over last year's Magic4 Pro. You'll really notice just how huge the circular camera array really is and how it just rises the phone up when you're laying it flat. It's the most attention grabbing part of it, and I promise you, that big camera module really does produce results.
Also, just like last year, we still appreciate that the Magic5 Pro retails a strong IP68 dust and water resistance that really speaks volumes about the phone's durability and design.
6.81″ LTPO OLED 120Hz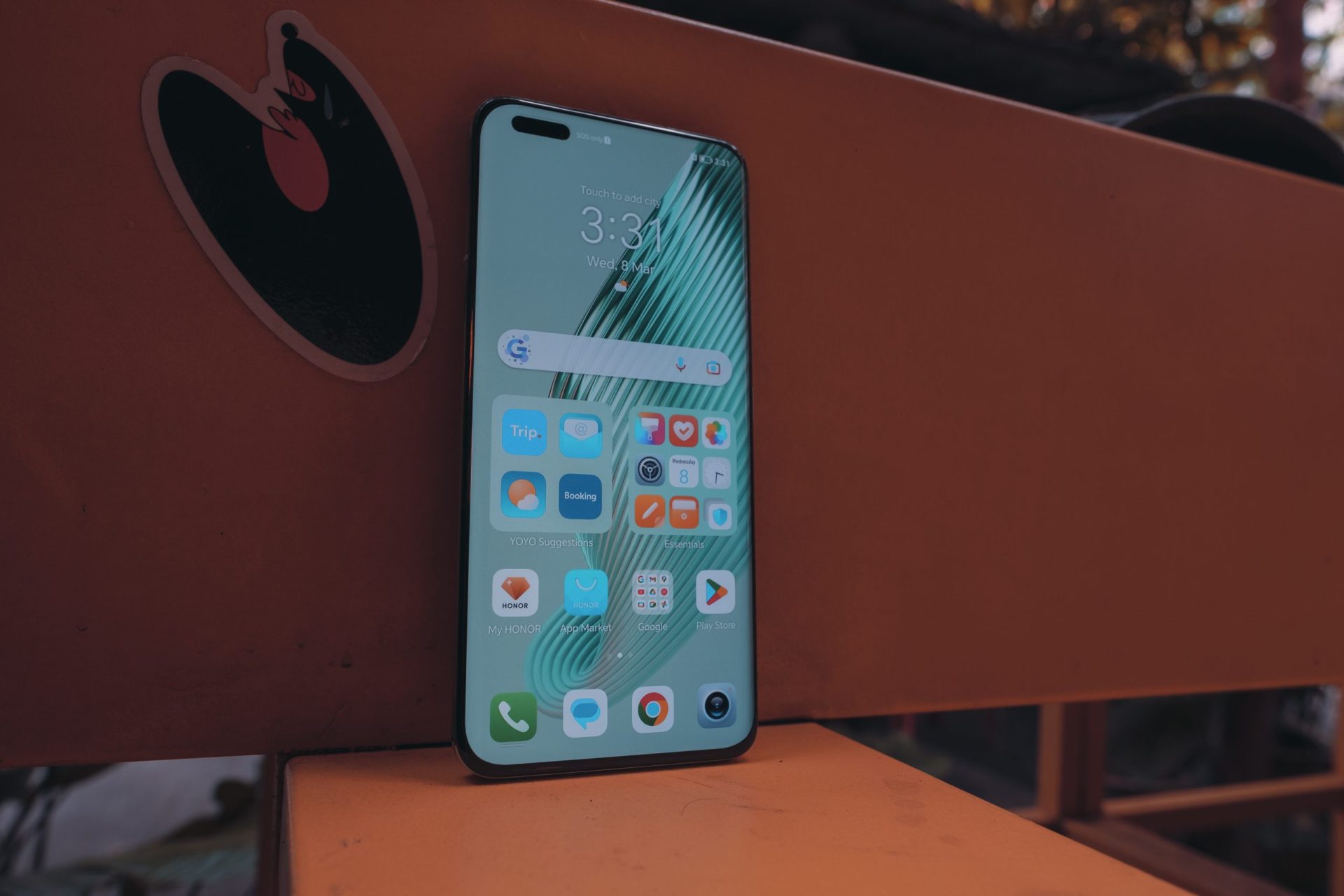 It's a large phone with a large display, standing tall at 6.81-inches. The high-end market for smartphones has matured, with LTPO tech being the standard now, so you'll enjoy a real dynamic 120Hz experience. It'll switch refresh rates to cater to the content you're consuming to save some juice (1Hz – 120Hz), but the real champion here is the high-frequency PWM dimming system now. It's gone up to 2160Hz (Magic4 Pro was 1920Hz), and you won't be experiencing flickering or ghosting when you're on very low brightness, which is great for viewing stuff when you're in the dark.
If you want more control of your refresh rate, you can choose from 4 settings :
Dynamic (smart switch)
High (up to 120Hz)
Medium (up to 90Hz)
Standard (60Hz)
For media like movies and videos, colors are sharp and really vivid, you can even see from the home screen just how deep colors can be and just how beautiful blacks can get, with none of that grey nonsense from inferior panels. If you're into HDR, the Magic5 Pro supports HDR10+ content, you can definitely enjoy high-brightness content in gorgeous color without a bother. As for NetFlix, although it does support the Widevine L1 DRM, I couldn't get it to work beyond 1080p on standard definition and I believe that's more of a certification issue that could be resolved at a later time (sadly at NetFlix's convenience).
For audio, the speakers are loud and clear, producing excellent loudness and frequency response. It's a proper setup that I enjoyed as much as I have on the Magic4 Pro. The fire from both top and bottom, so you just might not need extra speakers after all.
Current Generation Specs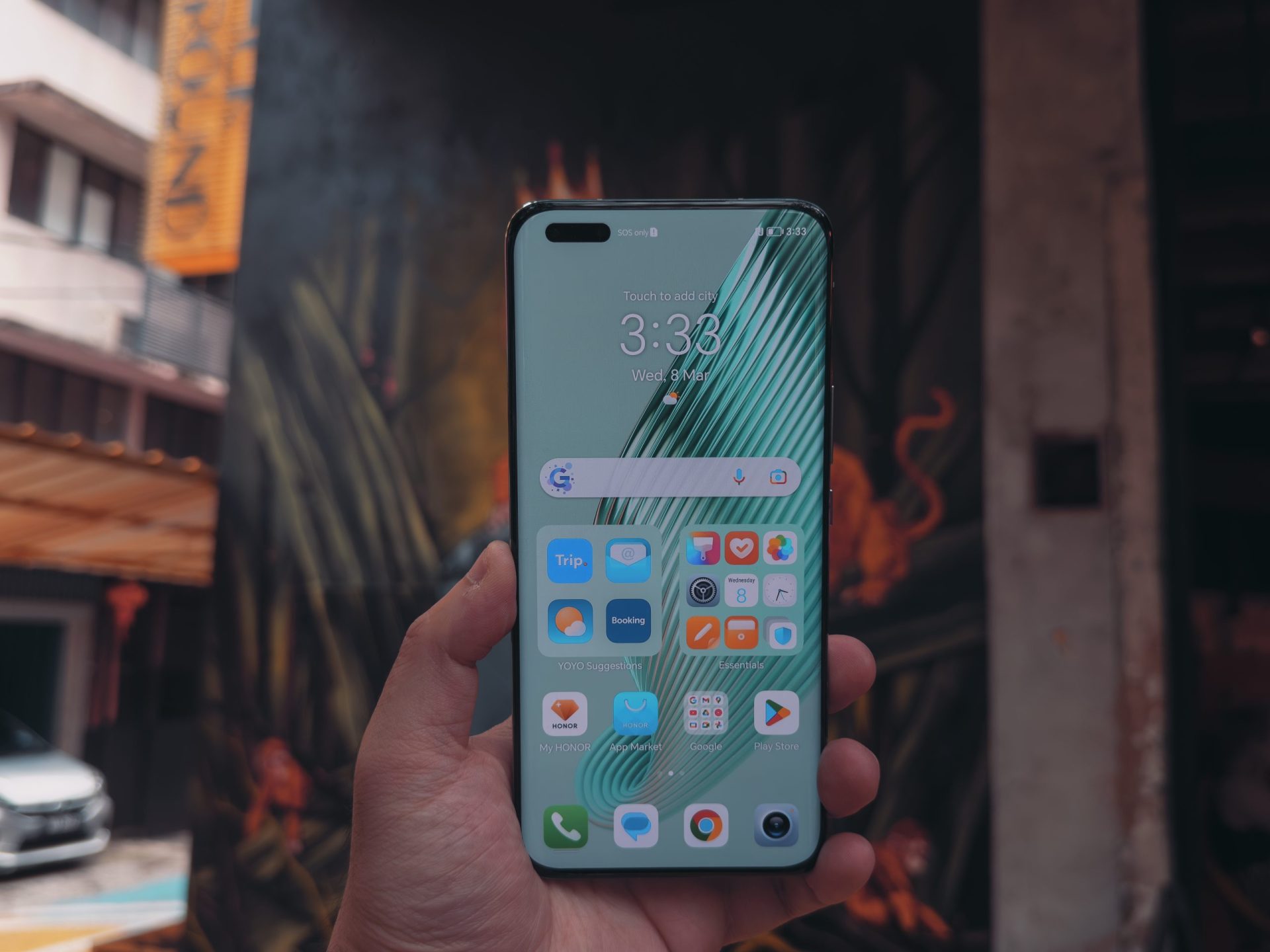 Of course being a flagship, you will get the current cream of the crop, the Qualcomm Snapdragon 8 Gen 2. You'll be able to enjoy seamless 60FPS gaming on mainstream games like Genshin Impact and Mobile Legends without compromising on graphic quality. It also notable performed very healthily in thermal management, as most mainstream titles I've played did not even bother to get past 41 degree celsius. All this with just a passive cooling system!
Coupled with a very generous helping of 12GB RAM and massive 512GB of internal storage, using this as a daily driver is definitely worthy of the flagship name. Think of all the games, photos and videos you can store without worrying space any longer!
The competency in hardware extends to even the USB tech, as it's one of the few Android devices outside of Samsung to support USB Type-C 3.1 and even DisplayPort 1.2 output! You can plug this onto your smart monitor and you can enjoy your content on a bigger screen!
A Battery Saving Champ!
The HONOR Magic5 Pro packs a 5100 mAh battery, a cool 500 mAh more than the Magic5 Pro. The Snapdragon 8 Gen 2 is already an efficient chip, and with such a large battery, it became a combo that gave the Magic5 Pro a minimum 2 full-days of battery life under punishing, constant screen-on use! Under more conservative use-cases, we've managed to even break through the early part of the 4th day on 10% under such circumstances.
If you did run out of battery however, the Magic5 Pro is able to be charged up quickly, but sadly not as quick as the Magic4 Pro which took only 30 minutes to fill up a 4600 mAh battery on 100W of charging. To be fair, the Magic5 Pro does have a larger battery, but with a slower included charger which still racks up to a respectable 66W. A full charge takes nearly 50 minutes which is still fast, but the real benefit is that the phone itself is very frugal on battery despite packing a powerful chip. The battery life alone translates to being one of the most ideal Android experiences I've ever had when it comes to going through my day(s).
---
Camera System time.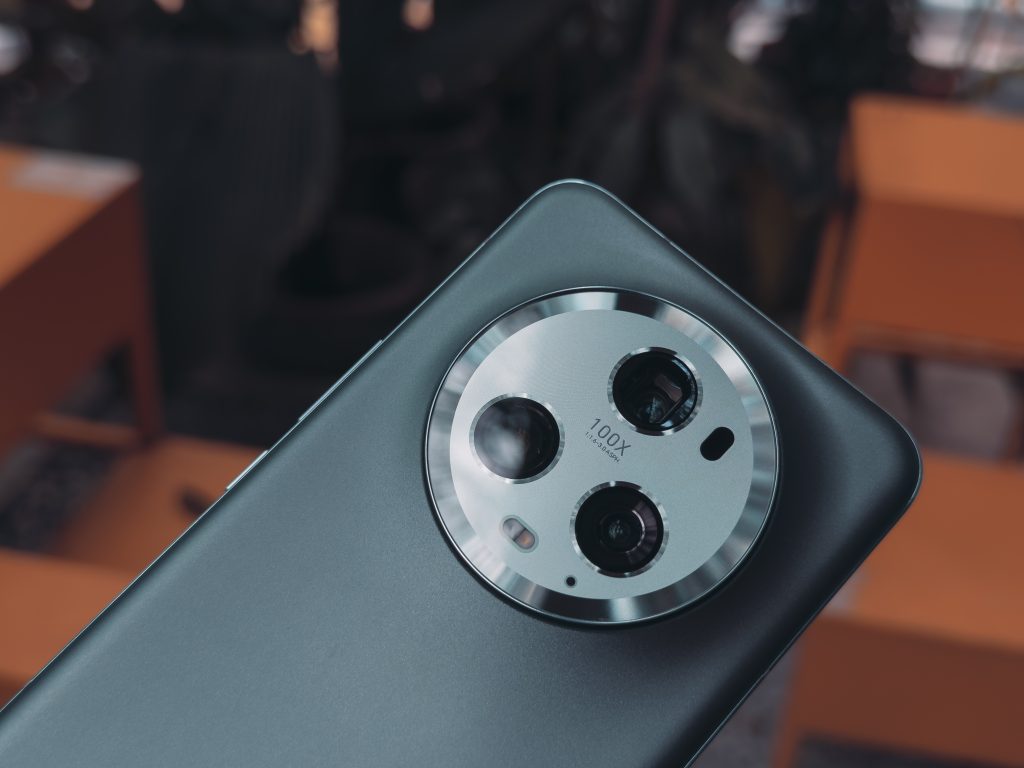 The Honor Magic5 Pro sports a triplet of 50MP sensors, consisting of your standard wide angle, ultrawide, and periscope telephoto in 90mm. This is the selling point of the Magic5 Pro and here are the results.
The main sensor has an uncanny way of gathering lots of light to fill up even the darkest of spots, like a Night Mode but for Day. Combined with OIS, even if you can't hold the phone for long you'll still be able to get those sweet sharp shots. I can confidently say that the Magic5 Pro produces one of the most beautiful photos I have ever seen, complete with great dynamic range, contrast and sharpness.
It really felt like Magic, and even when you see the post-process taking place, it doesn't change the entire image completely, and phones these days are notorious for adding a whole new layer onto your image laden with saturation and oversharpening. You won't get there here, especially with objects. This sensor really packs more than enough power to fight the RM 5000 and above boys.
The ultrawide sensor produces great looking shots too, with strong highlights and light gathering capabilities. colors are a little flatter than the main sensors' but I think it's still pretty good. Corners however may sometimes be a little distorted due to such a wide angle but that's the nature of the lens anyway. You won't have to worry about a drop in quality overall, nor weird distortions. Instead, take it as an opportunity to explore new angles and perspectives. It's really a creativity-friendly system here.
The telescopic telephoto is capable of up to 100x zoom, with a pretty flexible zoom slider to give you more zoom levels across the board. The fixed ones are 3.5x and 10x.
3.5x is a very sweet spot, giving out plenty of detail with great colors and dynamic range. Nothing looked blown out, even during harsh conditions such as the view of the JW Marriott on an overcast day. An even challenging time was when I took the Dataran Merdeka clock tower, as every other phone I had with me automatically resorted to oversharpening and going ham on the brightness.
10x Zoom yielded okay-ish results, marking the beginning of more aggressive AI enhancements and sharpening. With normal daylight, you can still get pleasant and semi-sharp results that are definitely good enough for social media. You can see the intricacy of the windows and lines of the Tun Razak Exchange (TRX) and spot the colored walls of the KL Tower peak but there's a light layer of noise that just can't be addressed.
These images are overall decent and can be appreciated so long as you don't really pinch-zoom too much in the final image. I also noticed that in the same overcast weather, buildings get more water-colored on, creating a layer of colors that are more flat though the structure remains the same. It looked like in-game graphics after that level of processing, so you really have to manage your lighting before committing to the shot!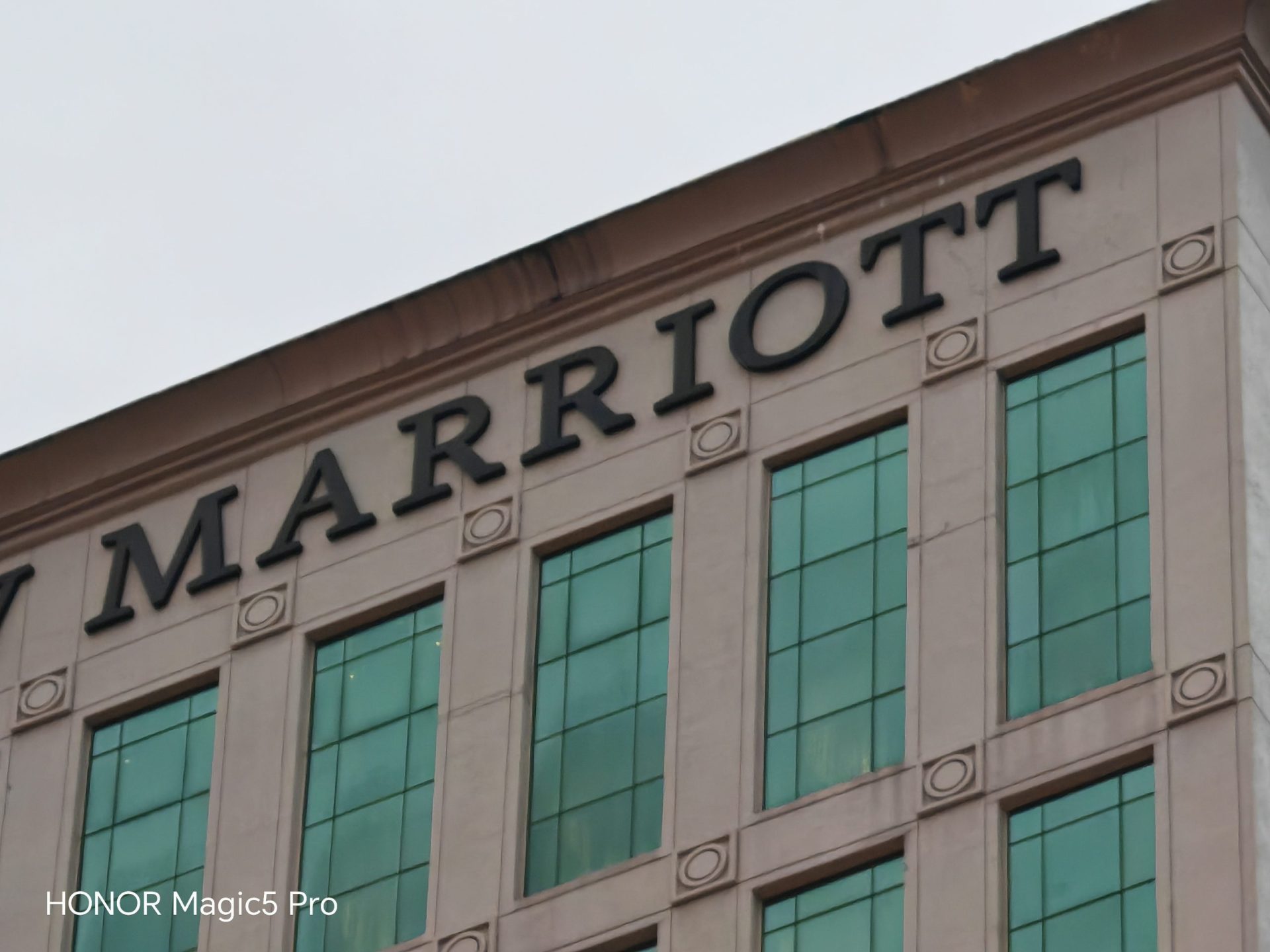 At 100x, details aren't as sharp but they're there. For buildings the sensor begins to prioritize working on keeping the lines and windows as prominent as possible without overdoing it. The Marriott wordings begin to soften up towards the top but still keeps it sharp at the bottom. This is still very usable, and it helps us to manage our expectations when it comes to digital zooming + cropping. It's fun to use, it's great to see things from afar, but again, it's all digital and you're going to need a lot of lighting and a steady hand to get the best results here.
I appreciate the inclusion of this 100x zoom, it really keeps the competition intense with the likes of other flagships that want to achieve the same thing.
---
Selfie Time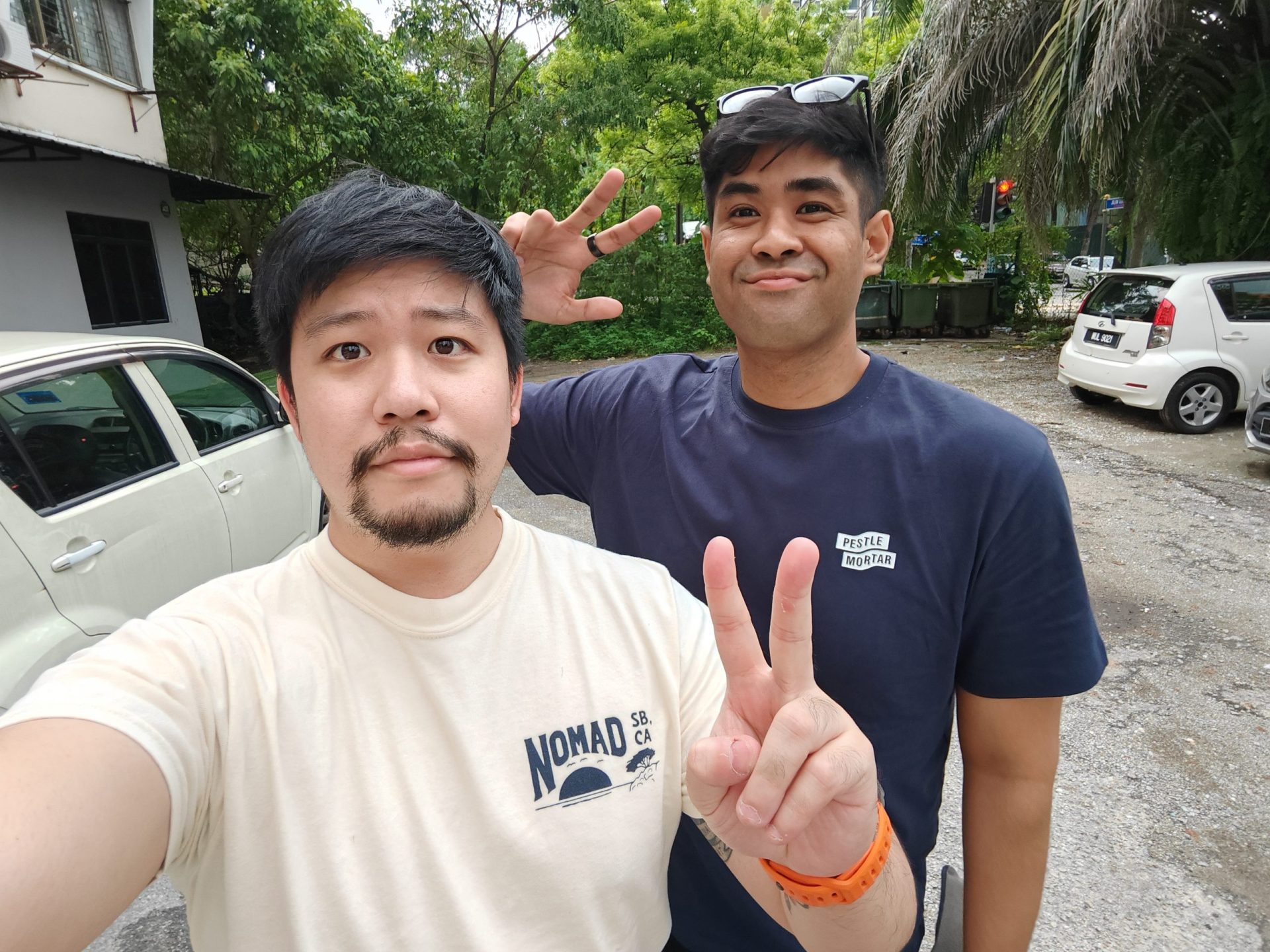 It's not every day we get to talk about a multi-focal selfie camera, and how useful it is. You get to choose between 3 focal lengths, 18mm, 21mm and 26mm in 35mm equivalent, or more commonly known as Wide, 0.8x and 1x.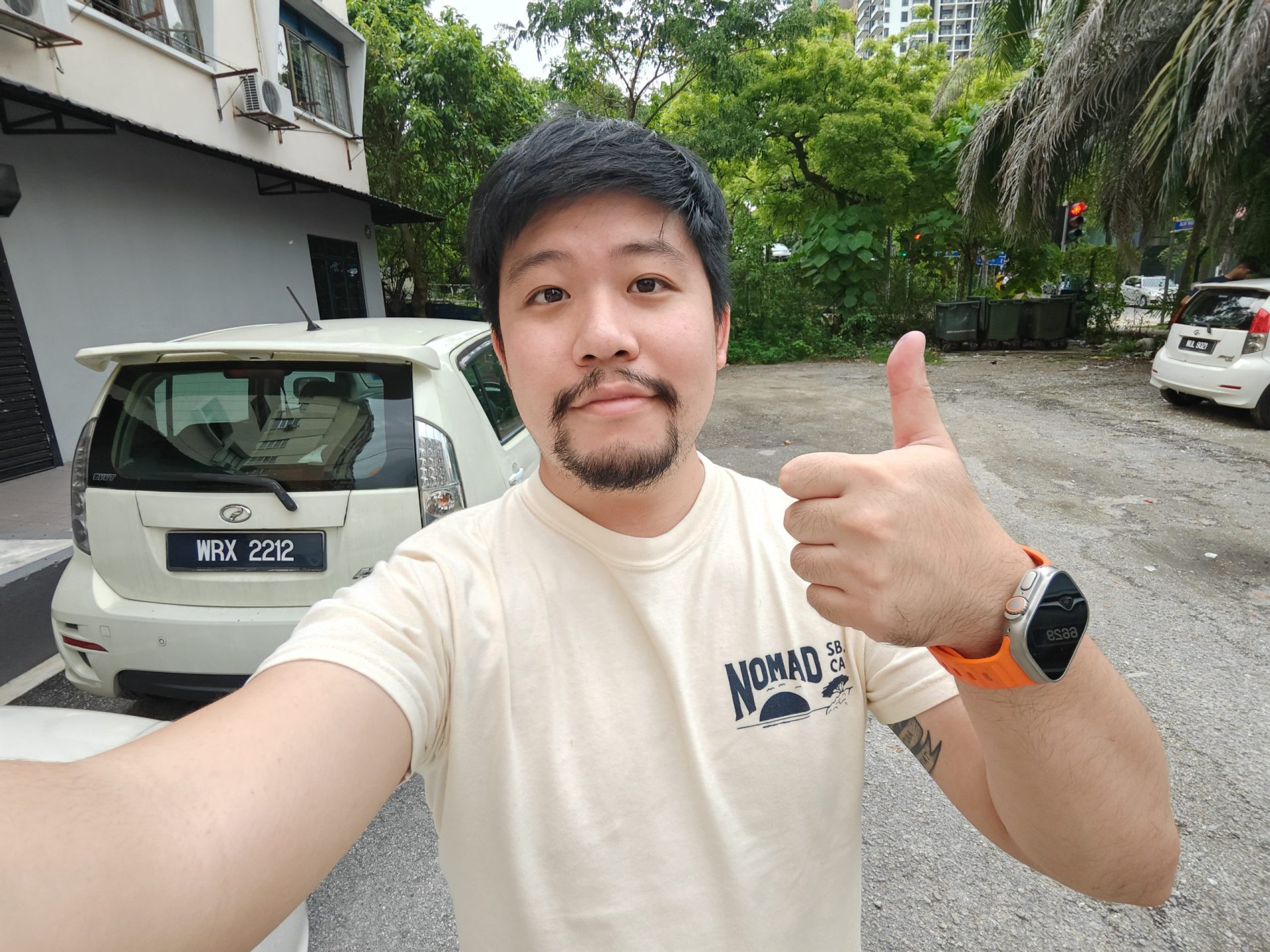 Across all levels, you'll get one of the best selfies you can get in the class, leading with excellent sharpness, colors and post-process. Dynamic range is well managed and the colors just look lively and not overdone. Skin tones are natural though sometimes I feel certain parts of my skin feels beautified and soft, which may be complementing. I'd say only the colors part felt the most natural, and what it does to your skin is where it takes a light beautifying hit. As long as it's not overdone, I am fine with that.
These aren't dedicated lenses though, they're just cropping methods implemented as focal lengths, and the overall quality is not consistent across the board but they're still good nonetheless, in fact, I'd say they're only as good as the operator's selfie skills.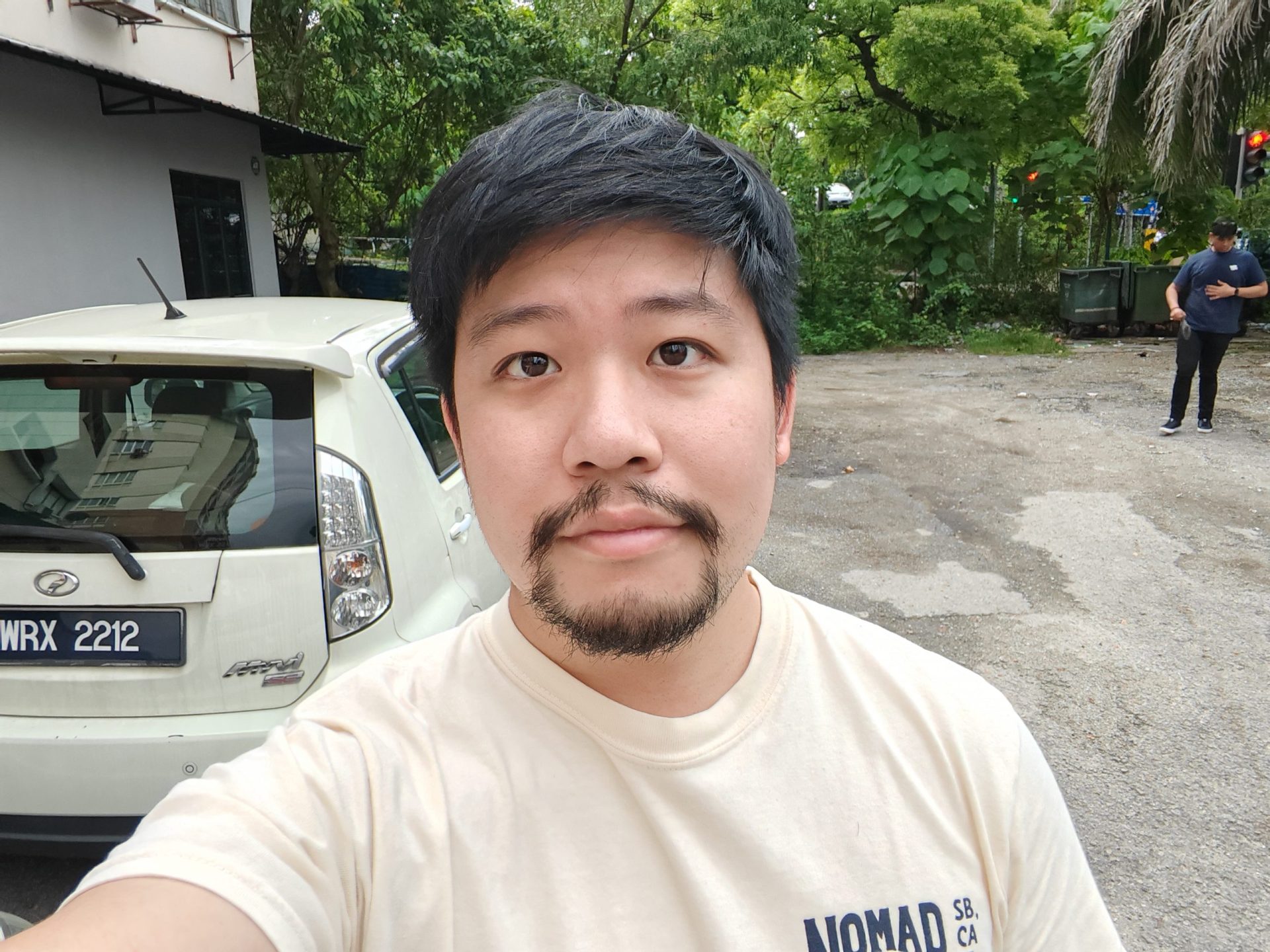 ---
It's Everything For RM 4299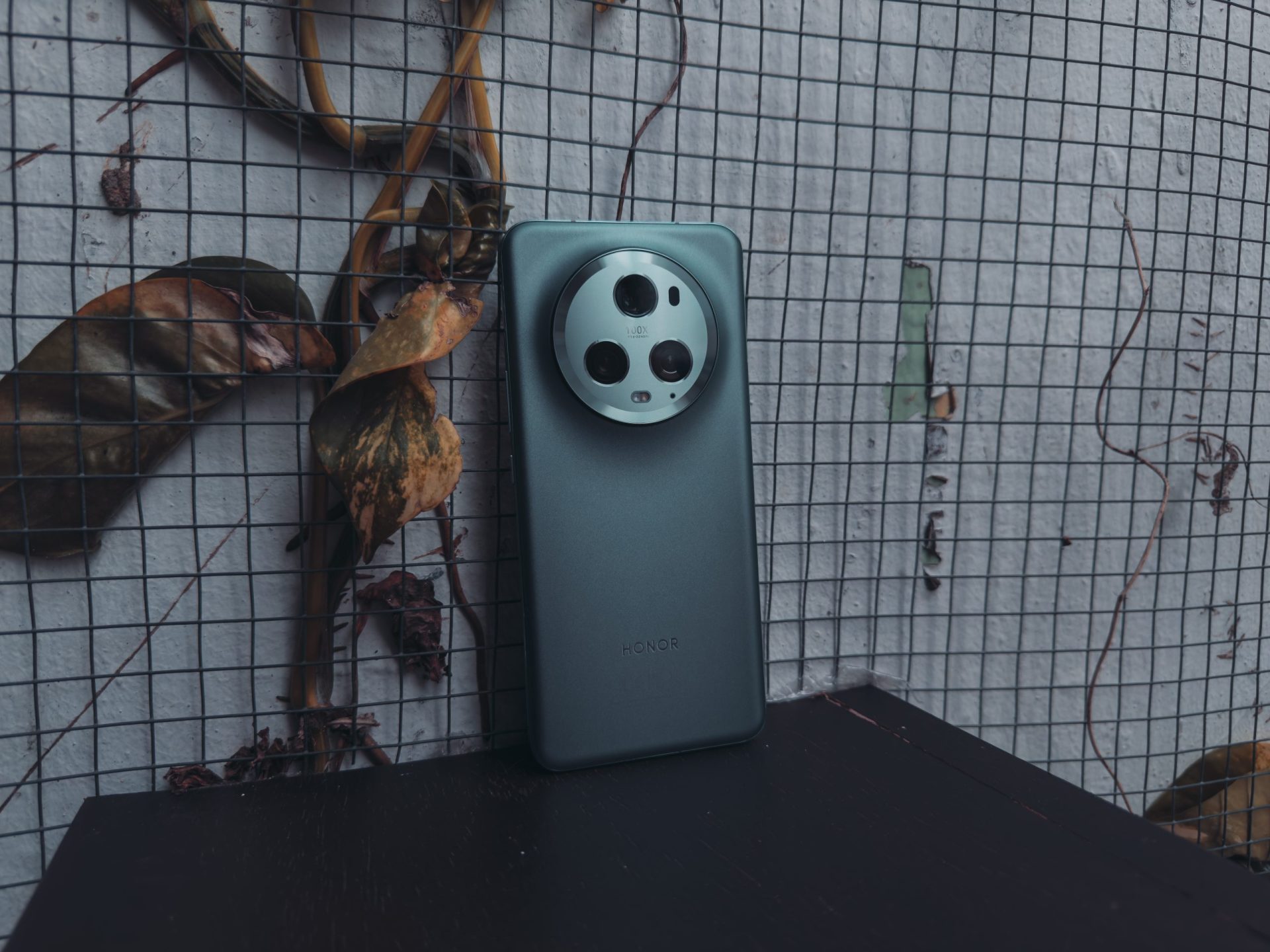 The Honor Magic5 Pro is a fantastic phone for 2023. The RM 4299 asking price is well deserved, offering great value for those looking for a high-capacity phone with great performance and cameras. 512GB is ALOT of space, and this is the most affordable new option for it. It also lasts long on a single charge, and sports a subtle but powerful design that can get anyone's attention easily.
A definite easy recommend for me.