Every smartphone out there thinks its as easy as just slapping one vlog shortcut onto their camera app and call it a vlogger's phone. The trend continued for years and HONOR seems very poised and confident to be the ultimate choice out there.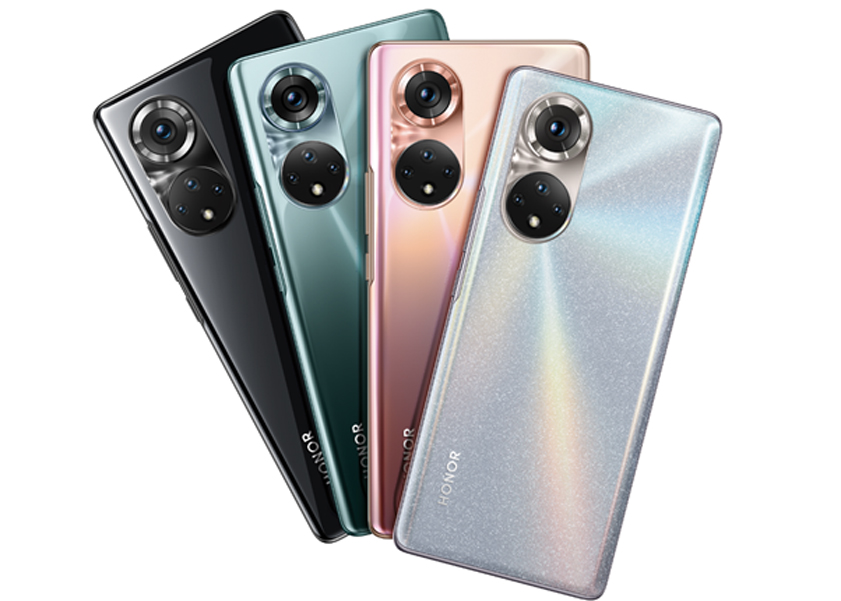 Six Dedicated Vlogging Modes
Yes, six. More than five, less than seven. The HONOR 50 will feature multi-video recording and 6 vlog shooting modes. From here all you have to do is click record and you'll be shooting from diverse camera angles simultaneously, in an effort to reduce in a vlogger's editing workflow.
Dual-View Recording
The Dual-View Recording activates the front and rear lens to record simultaneously, with the help of a dedicated button. This gives the perfect view for parents to capture photos or videos of their growing toddler walking or grabbing toys around home, with the baby's action and the expression of the mom and dad clear to see. Dates can now be fun too! Lovebirds can now take a photo of themselves and their partner with a single button, capturing a romantic dinner in one-take. With a single view, the expression of two people or more, can be seen clearly.
Picture-in-Picture Recording
The Picture-in-Picture Recording feature gives freedom of maximizing the overlay of the front camera for a bigger view, suiting travel vloggers who are now capable of recording themselves and their journey in one shot at a time. This means you no longer have to rotate your vlogging camera.
Dual-View Recording (Rear/Rear)
Maximizing the potential of both the rear lens, the Dual-Rear-View Recording gives a flexible option of capturing panorama on one while zooming and emphasizing on the other rear camera.
Fast and Slow-Motion Recording
Yes, it means you can obtain speeds up to 4 times and a slow-mo of 0.5 at the same time (including audio!). You simply have to tap when you would like to trigger either one of those effects!
Single to Dual-View Recording
Single to Dual-View Recording allows switching from the front single-lens to the rear dual-view camera without pausing your recordings.
Front to Rear Recording
Front to Rear Recording takes vlogging back to the classic days, with a modern twist. Vloggers can now seamlessly switch the recording from the front or rear camera anytime, giving talking preference and the change of scenery with ease.
Watch the launch. That's an order soldier!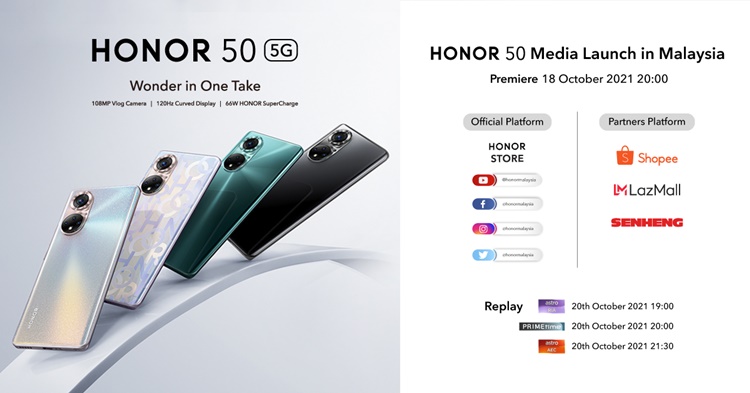 The Honor 50 launch event will happen coming 8pm on Monday, 18th October 2021. It will be livestreamed on both YouTube and Facebook (also on HITZ Facebook Page). The HONOR 50 will be available through eCommerce partners Shopee, Lazada and Senheng.