It's the new HUAWEI Mate 50 Pro, the company's latest and greatest camera on a smartphone, built from the ground up along with a suite of software-side enhancements that do a lot to deliver stunning images from all sensors. Today we're going to take a lot at each camera sensor individually with plenty of image samples, along with some useful tips along the way to help you optimize your experience with 2022's number 1 smartphone camera system!
Here's a quick Spec reminder so that you'll know what you're dealing with.
---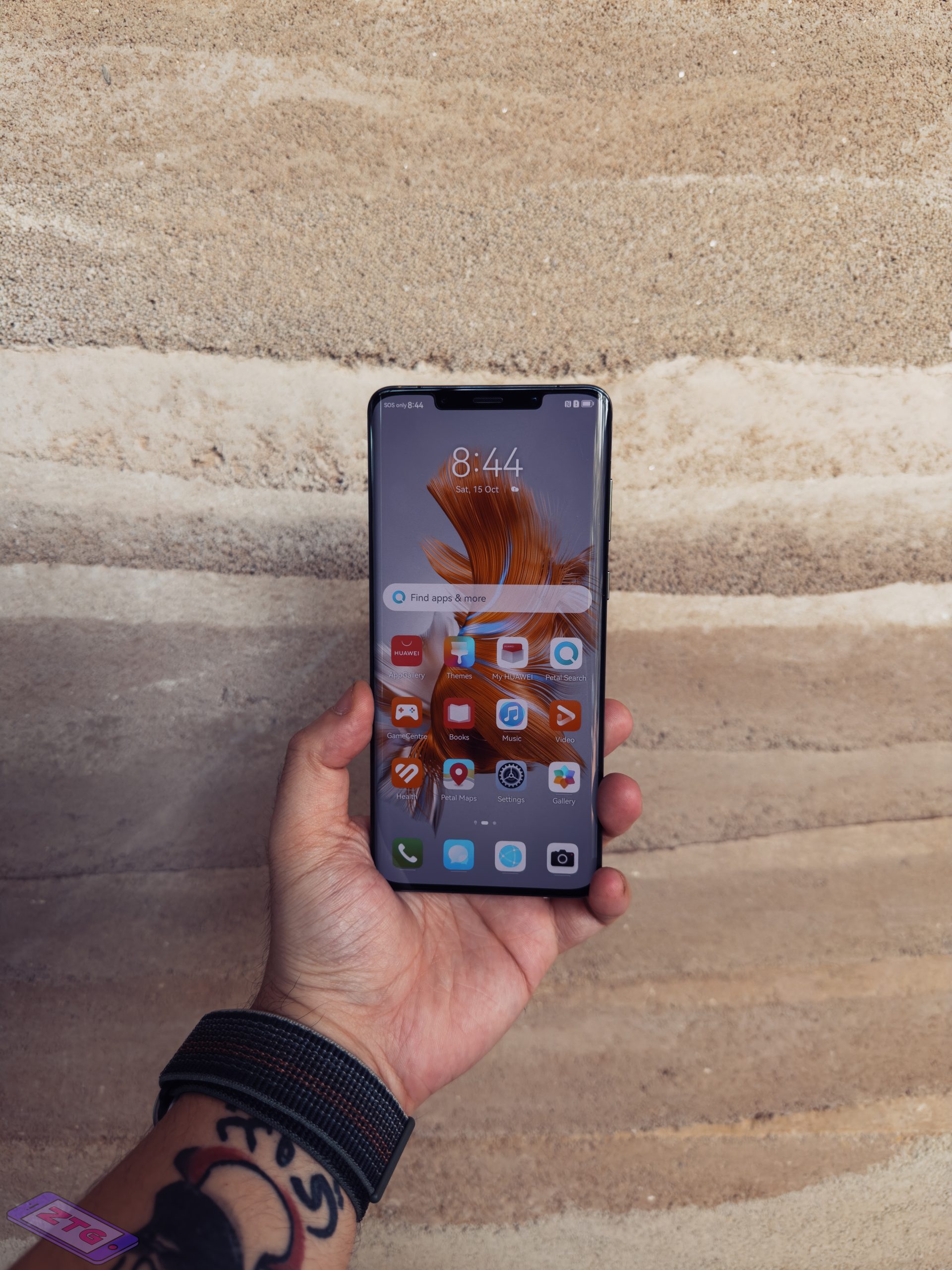 Specs
---
CPU
Qualcomm SM8450 Snapdragon 8+ Gen 1 4G
Memory
256GB +8GB RAM, 512GB+8GB RAM
Display
6.74″ OLED, 120Hz, 1212 x 2616
1,440 Hz high frequency PWM dimming, 300 Hz touch sampling rate
Camera
50 MP, f/1.4-f/4.0, 24mm (wide), PDAF, Laser AF, OIS
64 MP, f/3.5, 90mm (periscope telephoto), PDAF, OIS, 3.5x optical zoom
13 MP, f/2.2, 13mm, 120˚ (ultrawide), PDAF

13 MP, f/2.4, 18mm (wide selfie)
Connectivity
Bluetooth 5.2 ,USB Type-C 3.1 with display-output
OS
EMUI 13 (International)
Battery
4,700 mAh, 66W SuperCharge
50W Wireless Charging
Available Colors
Black, Silver, Orange (leather), Black (leather)
Retail Price
8GB/256GB – RM 4,499 (Silver)
8GB/256GB – RM 4,899 (Silver/Black Kunlun)
8GB/512GB – RM 5,299 (Orange/Black Leather)
Rear Camera Systems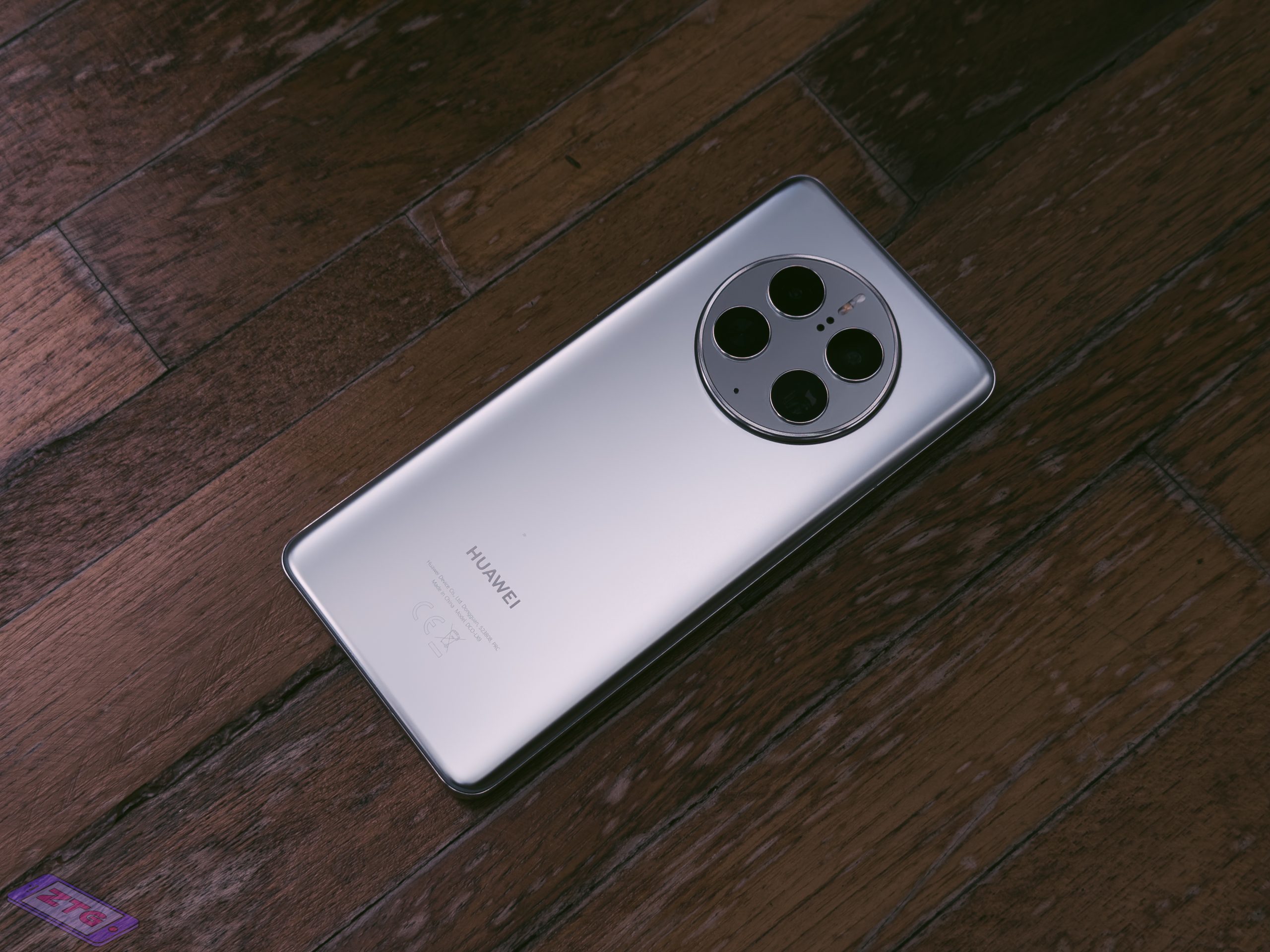 The Low down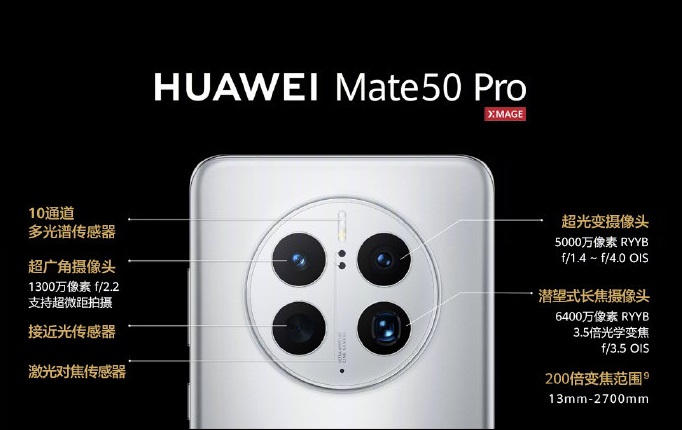 Top Left : 13 MP, f/2.2, 13mm, 120˚ (ultrawide) | Top Right : 50 MP, f/1.4-f/4.0, 24mm (wide)
Bottom Left : Proximity Sensor | Bottom Right : 64 MP, f/3.5, 90mm (periscope telephoto)
---
Standard Wide Angle (50MP / 12.5MP)
The sensor of choice for the Mate 50 Pro's main shooter is a Sony IMX766, which I would regard as a mainstream option these days on a smartphone. It's a 24mm lens with a Quad-Bayer RYYB color filter, but what you should care about is the variable f/1.4-f/4.0 aperture.

Being able to control your aperture directly by up to 10 steps gives you ALOT of headroom with your smartphone photography. You are able to choose how much light gets into your shots, as well as how much depth of field you want, however you want. Just head into Pro Mode and you'll be able to access an entire wealth of shooting features.
It's XMAGE's Time To Shine!
Best Application
It's hard to say since your style of photography is dictated by your own settings. The wide angle pretty much does everything well on auto, but the real fun begins in Pro Mode. The Mate series isn't new to the idea of good cameras, and on a broad scale, it's hard to be disappointed when it comes to photos here. Photos were downright beautiful with loads of detail, excellent colors and post-processing that's mature and not excessive in anyway.
The AI is pretty smart too, focusing constantly on figuring out what type of shot I want to take and then snapping the best possible images fit for even immediate uploading. You can capture in RAW, JPG and JPG-L, which is just a JPG that captures in a 1:2:7 compression ratio which offers the highest quality for images in the JPG format. For comparison, a regular JPG capturing format is in the 1:4 compression ratio.
You're going to love it when you're out and about capturing large immersive areas like a hilly landscape, beach or even a complex block of skyscrapers.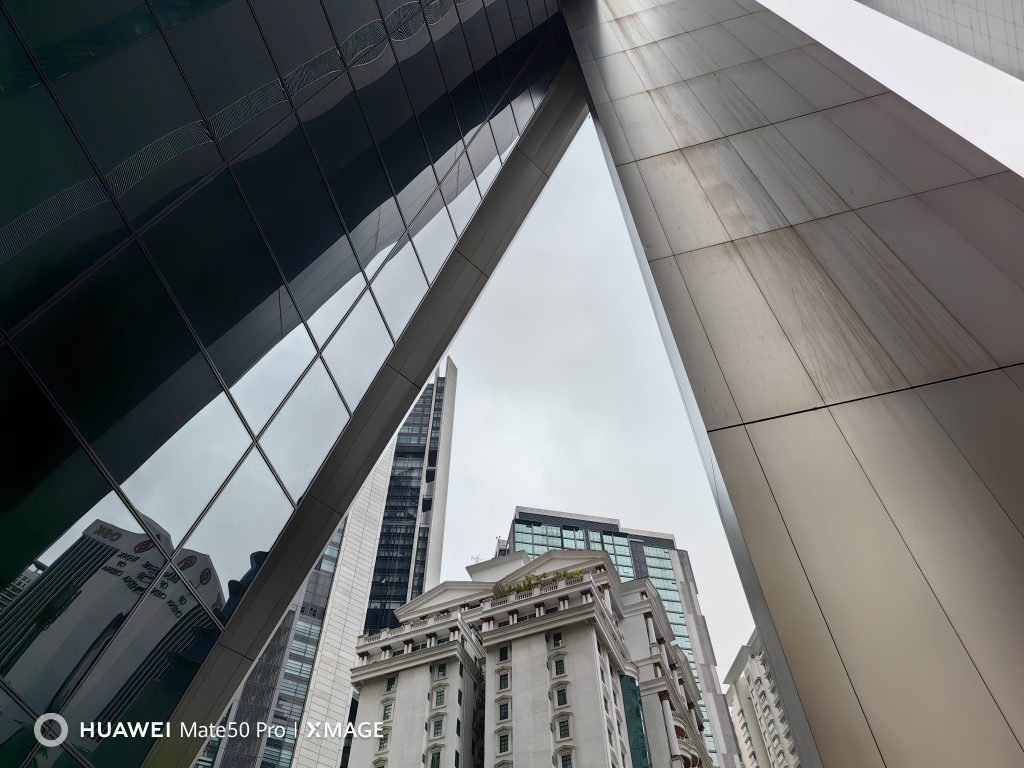 Not only would you have full control, but you'll get to control your shutter speeds, exposure and focus points. Choosing manual focus and rolling the dials does a better job than the AI at times, which might fail to focus on the right part of the subject that you want to take nicely. Taking good shots, the AI can do, but for great shots, its up to you, the user.
Variable Aperture plays an amazing role here, allowing you to choose between diverse depth of fields and how much light will enter the lens.
Out of all the sensors, we expect that this one would be used the most by the common user. Practice different perspectives, explore all possible exposure levels and focus well. Here's a couple more shots when it comes to lending perspectives, as we too encourage people to practice in skill to complement the hardware.
Ultrawide Angle (13MP)
If you're not a zoom kind of person, then the 13MP ultrawide camera would be your 2nd most used sensor. Being able to cover 120 degrees wide, it's always tricky to nail the best look perspectives whilst trying to maintain some semblance of balance and sharpness all around.
The 13MP sensor shoots in f/2.2 with autofocus and these are good numbers to look at. Colors are pretty natural, giving lots of headroom for edits and distortion correction keeps everything at bay without looking unrealistic. Blurriness towards the edge are on the very low side, but what's something to admire would be the dynamic range. It's just as good as the main sensor, and nothing ever looks blown out, and if it does, just simply tap the blown out part and just lower the exposure.
Super Macro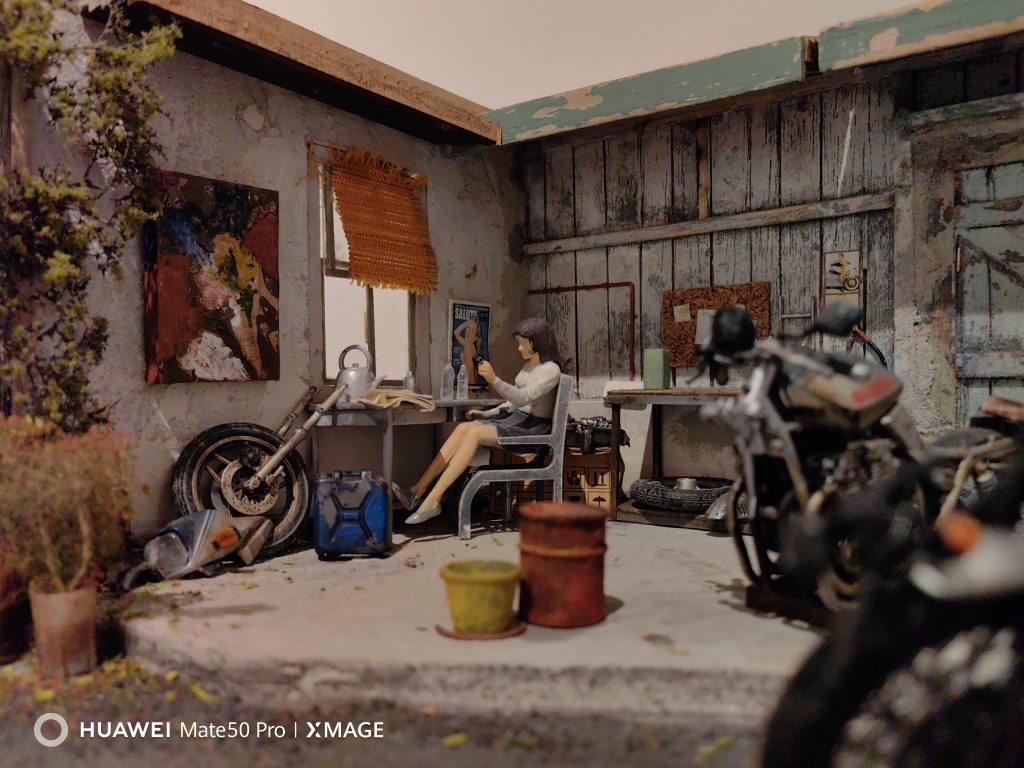 Although a seperate module, Super Macro does kick in when the phone detects that you're pretty close to an object and will trigger super macro on its own. With the right lighting, you can create great close up shots as close as 3cm, with a great amount of detail, colors and a reasonable dynamic range. I had a great time at a miniature exhibit and I definitely went all the way up close to capture as much as I could, with indoor lighting.
The Telephoto
Zooms can be tricky on any smartphone, since it's either hardware or software assisted. The best would be hardware, since it would be a dedicated lens for the job. Even as such, it's also the hardware's (processor) job to output images well, putting all the pieces together to make one gorgeous image.
The Mate 50 Pro employs a 90 periscope telephoto in 64MP, with 3.5x optical zoom that's lossless. Among the preset zoom options besides the 3.5x is 10x, and under certain circumstances you'll end up with detailed photos from such distances. What matters here is post-processing, since beyond 3.5x would be digital zooms, like how much data can be preserved and would there be water-color effects or even artifacting?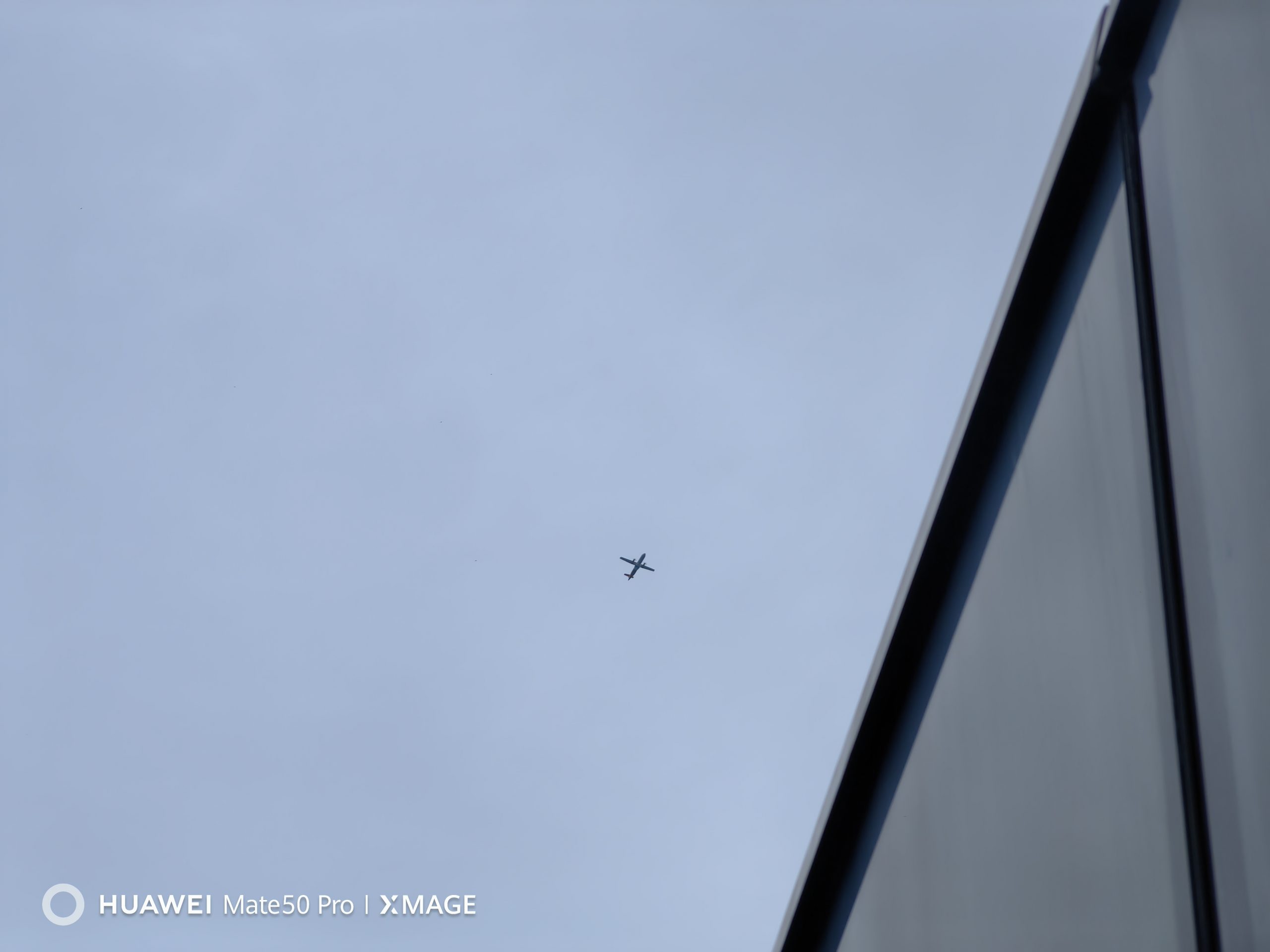 The difference is the movement and non-movement. Telephoto cameras are able to zoom optically with/without moving any parts, whereas the periscope simply acts as an extension to the existing telephoto lens. The advantage is having a natural zoom experience with little to no parts moving when taking the shot. The reason why shots can be so sharp and detailed even when zooming in is because it's the hardware that's zooming and it's definitely not digital. This results in shots that have less noise and grain compared to digital zoom.
Just How Good Is The Zoom?
The further zooms are serviceable at best, doing particularly well with buildings. You can see the ship pretty visibly, (though a little warped) and even the Penang bridge. You can even still see the individual windows of the buildings right before the bridge, and even some waves from the sea without any distortion. It wasn't a particularly ideal weather condition either, with the sky that day painted with murky clouds with some fog to boot.
What About The Selfies?
Selfies are pretty flexible on the Mate 50 Pro, in terms of FOV (field of view). You get to choose from 3 FOV's:
– 18mm (Wide)
– 27mm (0.8x)
– 35mm (1x)
These 13MP images are of great sharpness, wonderful colors and high resolved detail, across all ranges. How the fields of view are achieved through one selfie camera lens is through cropping and upscaling, which usually softens and potentially lowering the overall image quality, and yet, we barely notice any loss in quality here which implies very good post processsing.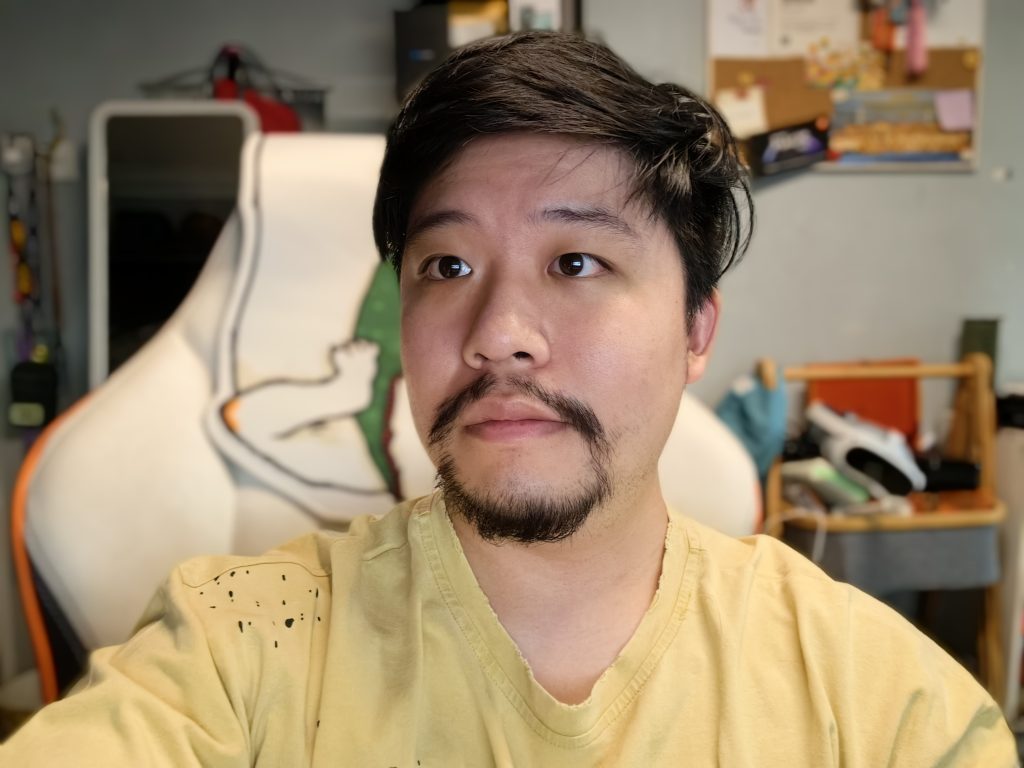 Portrait mode may be a dedicated mode but to get the bokeh effects you have to get into the "Effects" section and select circles/hearts. From there you'll still be able to choose your FOV and just take a normal portrait mode with the blurs out. Even under indoor lighting and a bad hair day, the portrait turned out really great, with all beard, eyebrows and hair being given the individual definition it deserves along with a seperation that's nothing I have ever seen, even on the Mate 40 Pro. It's all that's to the dedicated 3D ToF sensor that's next to the selfie camera, which helps create depth maps to give it an oomph that simply beats the competition to a pulp.
---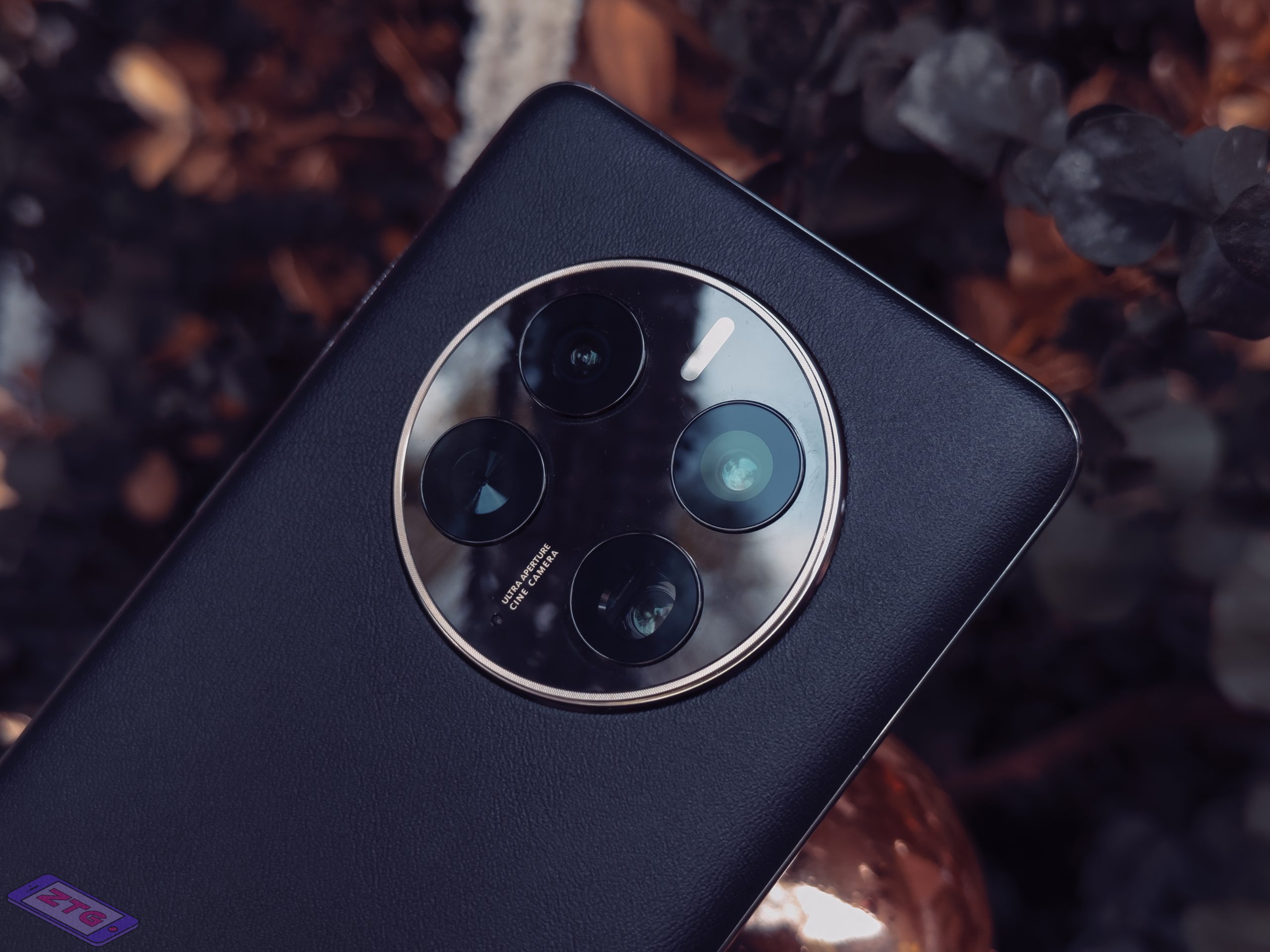 We hope we were able to help guide you about the HUAWEI Mate 50 Pro and its camera capabilites. It's one of our most highly praised smartphone camera systems to date, with so much potential all across the board, especially when you head on to Pro Mode.