This Hari Raya Aidilfitri, celebrate the festivities with the latest cutting-edge technology devices from Xiaomi. Enjoy exclusive free gifts and discounts from April 22 to May 15, 2022 on a wide range of smartphones and AIoT products. You can also stand a chance to win a Mi TV P1 55″ or Mi TV P1 43″ from just a simple purchase!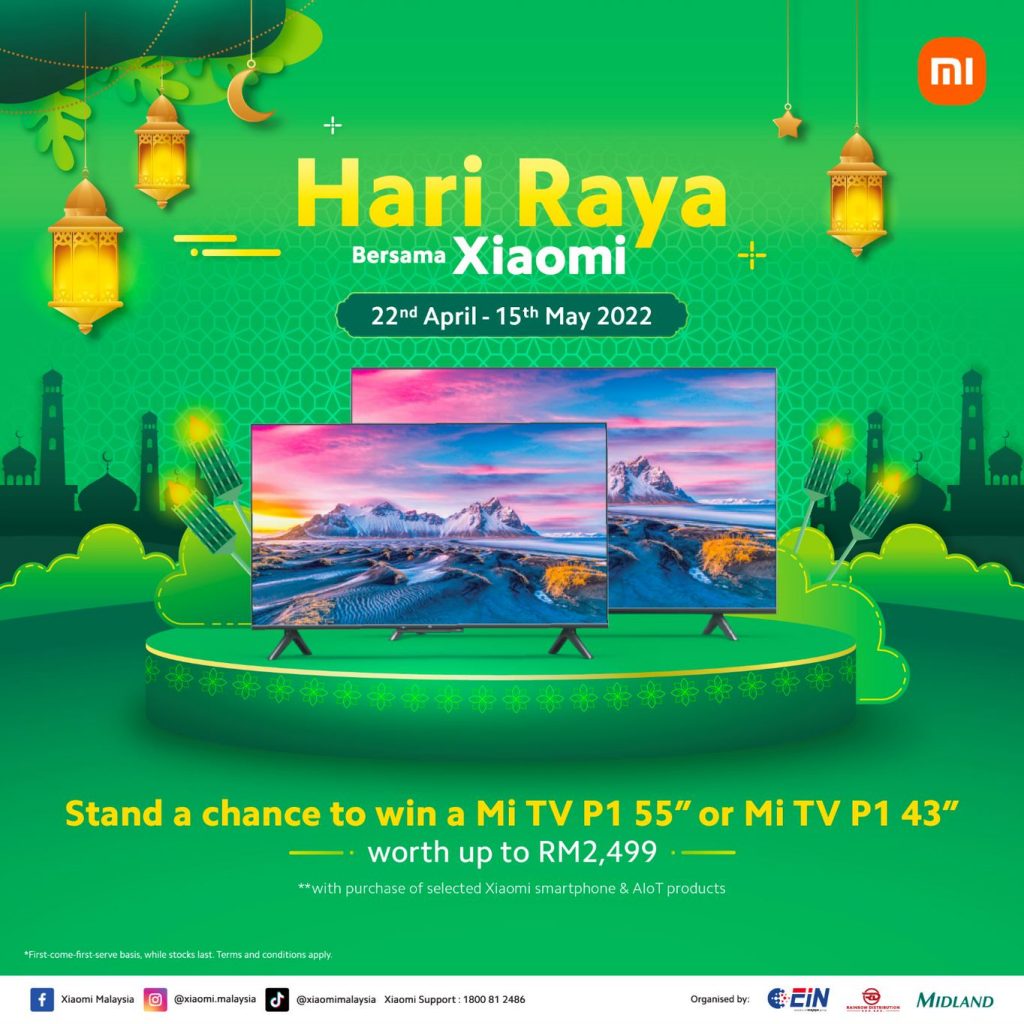 Here's the entire list, including deal price and free gifts!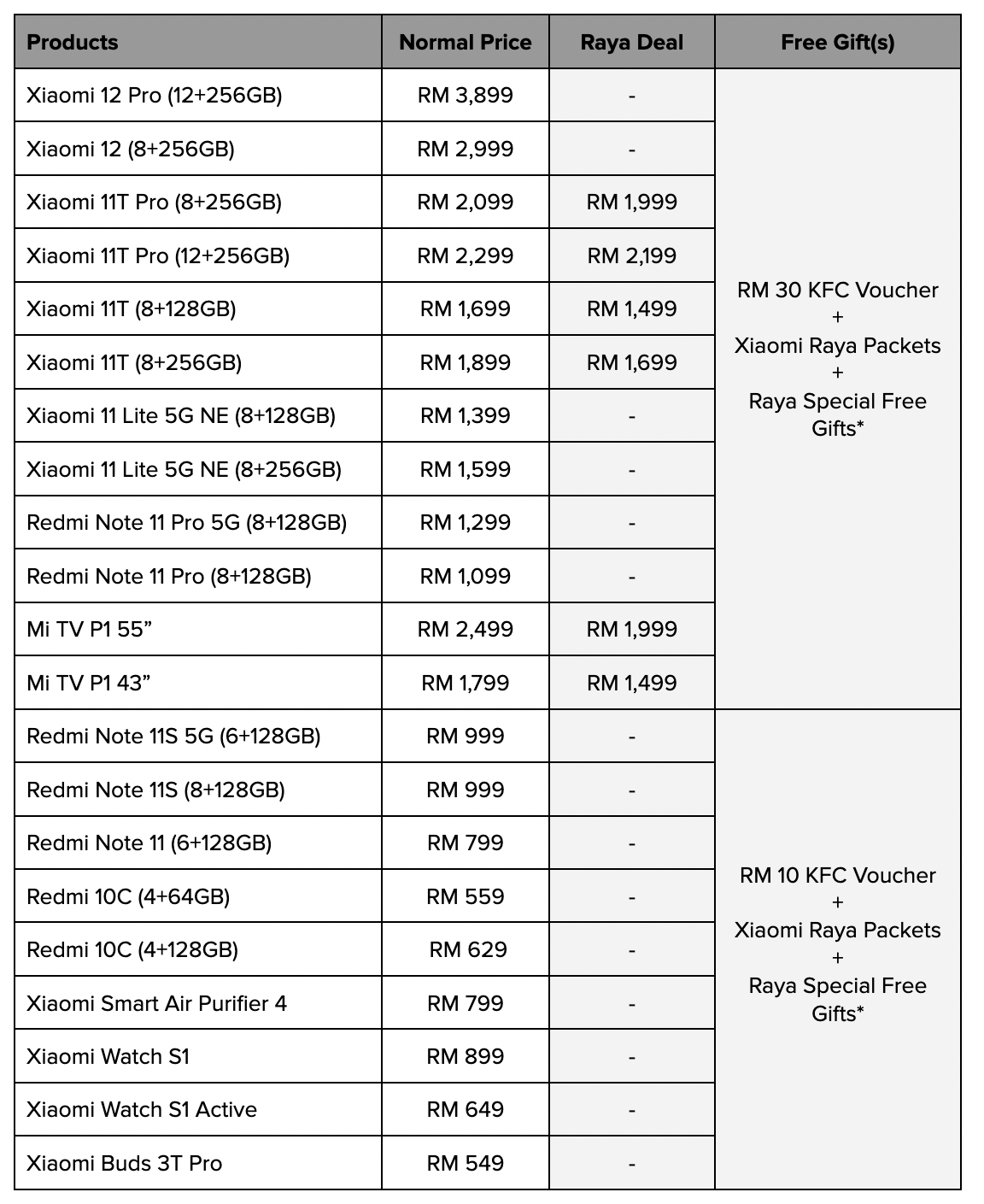 How Do I Win The TV?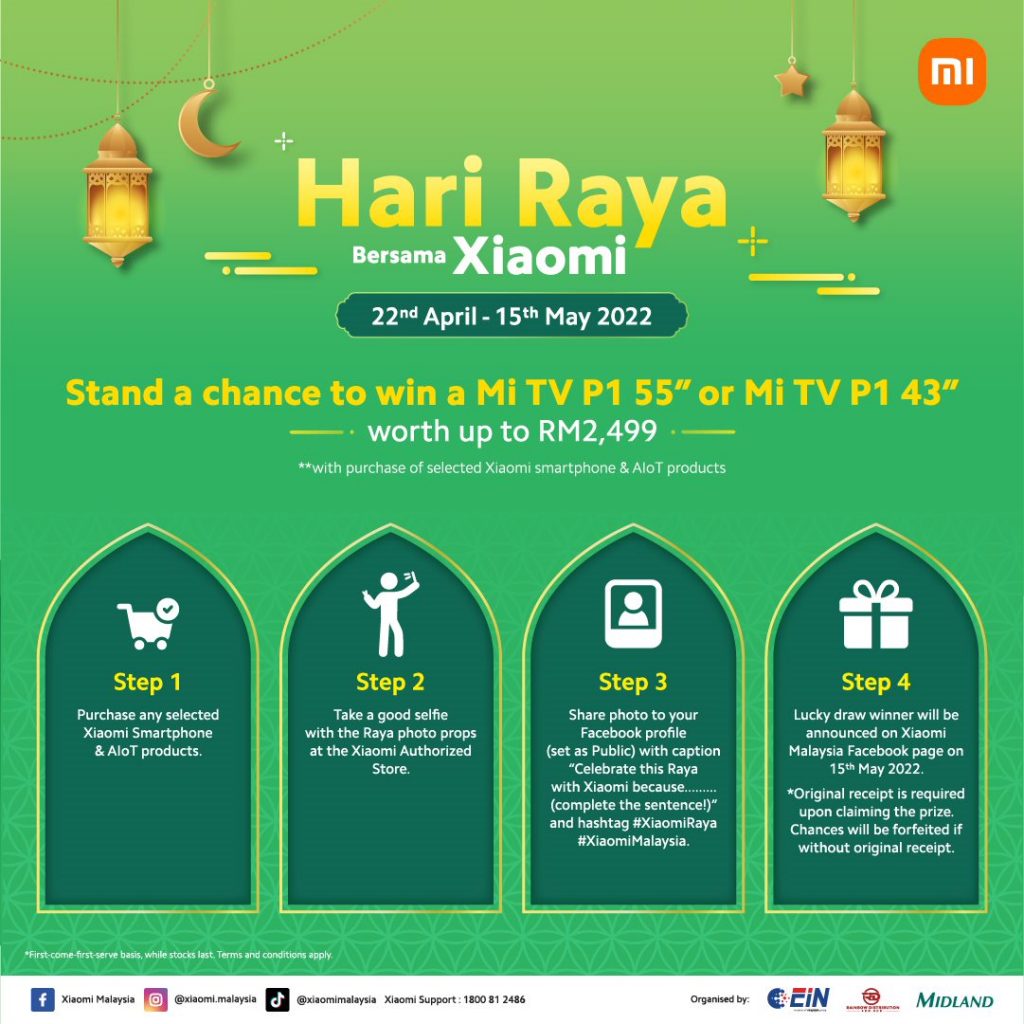 Step 1: Purchase any selected Xiaomi smartphone & AIoT products.
Step 2: Take a good selfie with the Raya photo props at Xiaomi Authorized Stores in Malaysia.
Step 3: Share the photo to your Facebook profile with the caption "Celebrate this Raya with Xiaomi because… (complete the sentence)" and include the hashtags #XiaomiRaya and #XiaomiMalaysia.
Step 4: Stay tuned to Xiaomi Malaysia Facebook page on 15th May 2022 for lucky draw winner announcements.
Stay tuned to Xiaomi's Facebook page for the latest news, updates and promotions.
ZenTheGeek's Recommended Raya Picks!
Xiaomi 12 Pro
Although there's no deal price, you'll be paying for Xiaomi's best flagship for the year that specializes in taking taking great photos especially portraits. You'll also be taking advantage of Qualcomm's latest Snapdragon 8 Gen 1 chipset to handle all manner of games and multitasking.
Xiaomi 11T
This one is a nostalgic favorite. It's not just about it being RM 200 less now, but the level of performance you can get out of this phone (Mediatek Dimensity 1200) for high framerate games, but also access to a suite of decent cameras and 67W charging.
Xiaomi Smart Air Purifier 4
Air purifiers have been around for ages, but Xiaomi's Smart Air Purifier 4 had proved itself to be a capable little tower that can clean the house up of dust and allergens. Complete with affordable HEPA filter replacements (RM 139 for about 6 months filtering), it uses a three-in-one filtration system that promises 99.97% elimination of 0.3μm particles*All-day protection for those who suffer from rhinitis and allergies.