Nails the TWS Experience!
The Huawei Freebuds Pro 2 proved to be an attractice piece of audio kit that rivals Apple's current equavalent, essentially beating them in sound quality and even noise-cancellation.
Approve of
Priced well
Top ANC quality
Better eartip fit
Very balanced tuning
Approv'nt
Average battery life
Best features tied to ecosystem
ANC phone calls aren't great
This is the second generation Freebuds Pro, and Huawei just came in with a bang. With such a mature set of competition that's ever ready to take it on, the real question is whether the Chinese tech giant was able to create a product strong enough to beat them?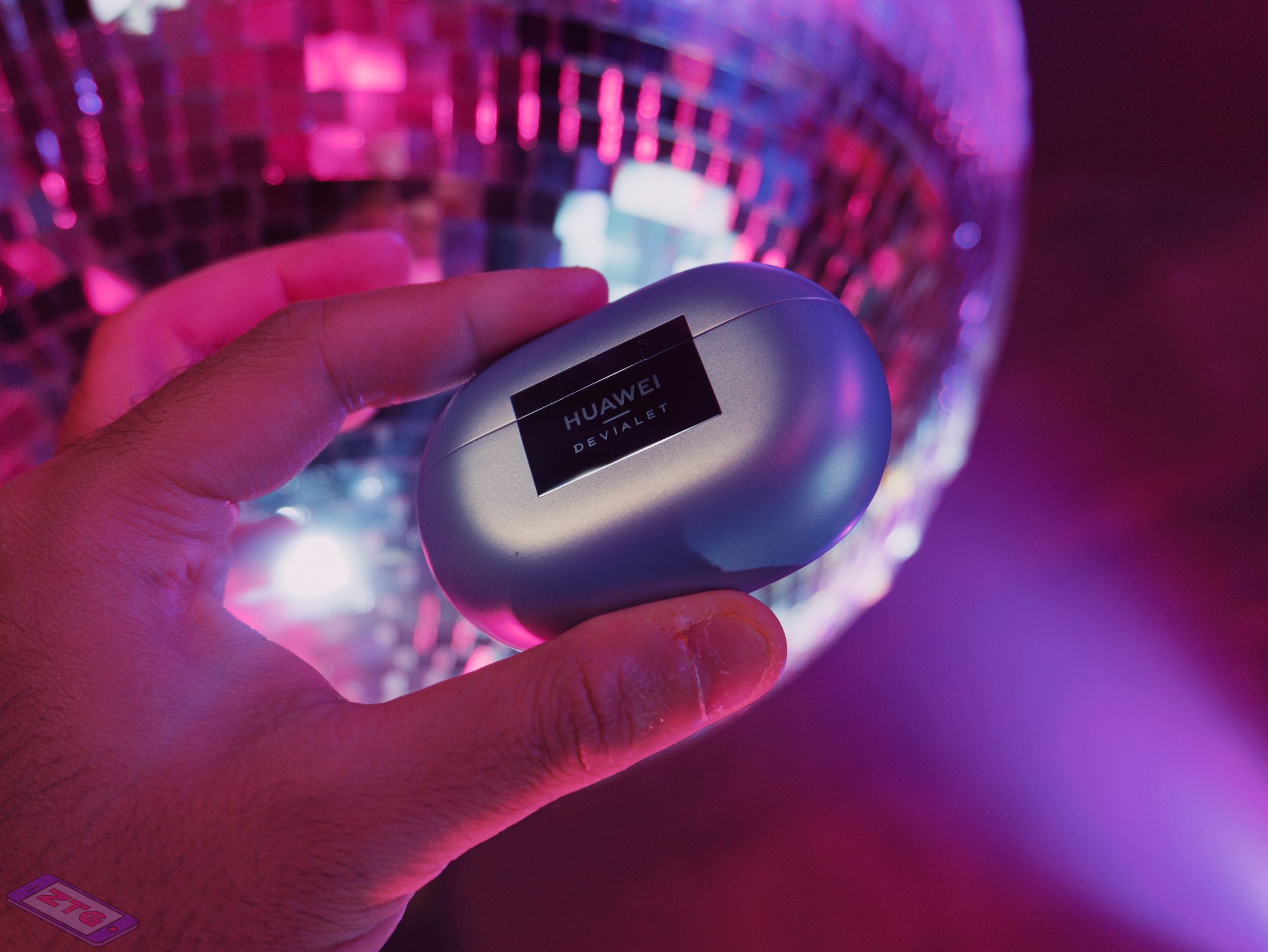 Premium Look And Feel
The FreeBuds Pro 2 looks and feels expensive. The case literally takes pages off the first-gen FreeBuds Pro and that's definitely not a flaw. We got the Silver Blue color which shows off a subtle pearlescent finish that refracts light to give off beautiful hues.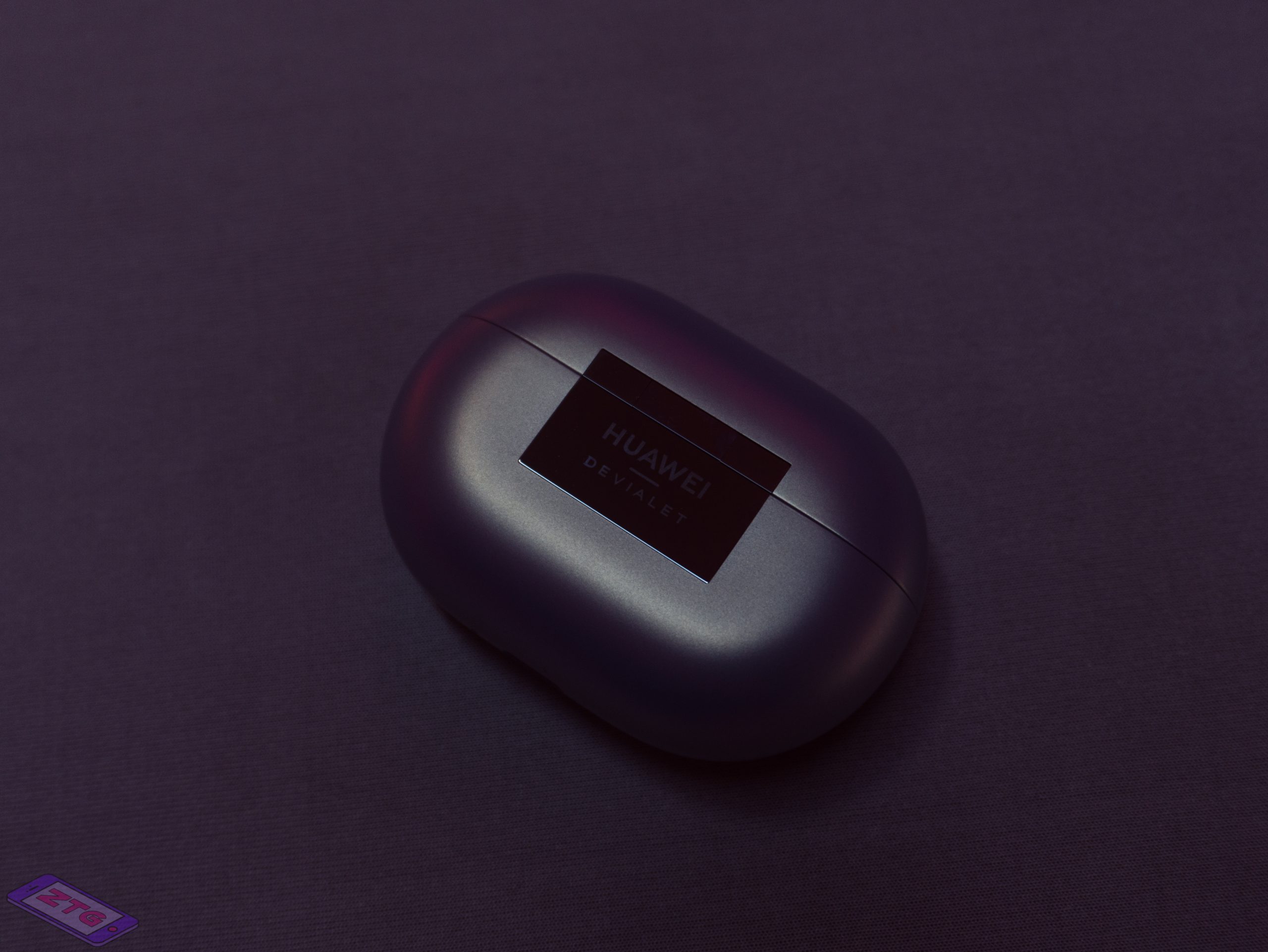 The case is also a little smaller than the first-gen's, which makes it more pocket-friendly. It's in a familiar rounded rectangle shape that's easy to hold but feels very easy to bruise and scratch. It pains us to recommend looking for a case or pouch for it since it essentially hides its beauty, but for the sake of aesthetic preservation you simply must! There's IP54 water resistance as well, so splashes will pose no challenge for these buddies.
The hinge is metal and center fixtured with a bottom half being covered in a reflective badge with the Huawei and Devialet branding lasered on. It's a contrast that's executed well and it shows off the premium image well. At the bottom is the USB-C port with accompanying charging indicator, and the pairing button is on the right side.
The earbuds themselves are the polar opposite to the case. They come in a mirrored finish with a similar hue and that's a style choice we were aesthetically pleased with but we know it'll attract fingerprints, and that's something you have to live with. The earbuds casing is quite rounded which makes it feel soft, and it does try to even follow Devialet's design language which is an absolute plus. We are referring to the speakers, not the Gemini TWS.
Out of the box you get the case and buds with a USB Type-C cable, extra ear tips and the manual. Pairing was ridiculously easy you just press and hold the side button on the case for 3 seconds and bam it's done. I paired this with a few different phones and all of them were quick and easy, exactly the way pairing should be.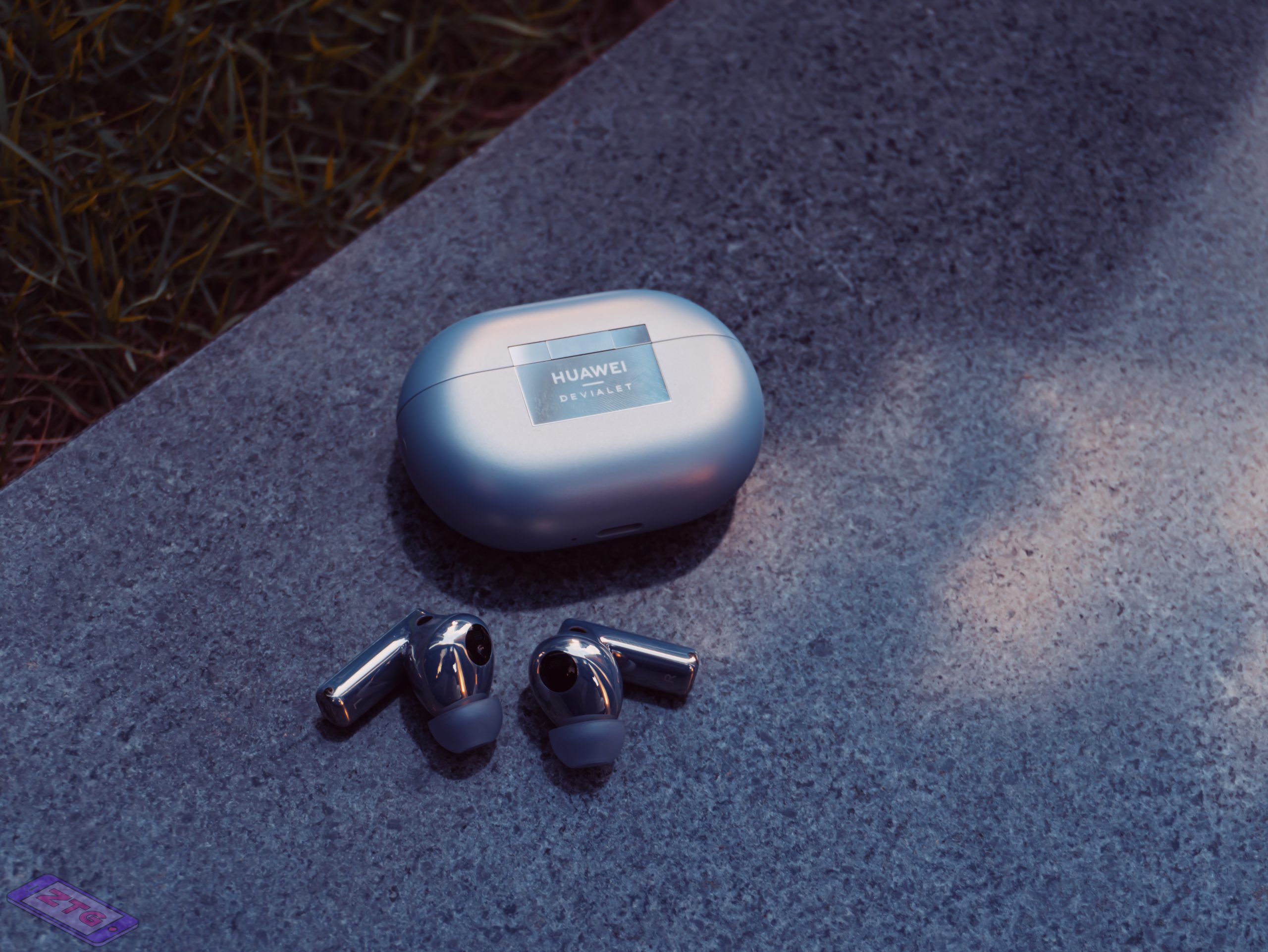 The Fit
The problem we had with the first-gen was the fitting of the buds. The silicone tips were downright uncomfortable and too elastic in property, up to a point where a slight nudge would turn bass into a wet flanging mess.
It's good to experience now that the FreeBuds Pro 2 now have more solid and comfortable silicone eartips that simply fit better and do not share the same problem that the first-gen had. You have 3 sizes included in the package so just try them out till you get it right. I was fortunate enough to have the default ones fit on the spot.
With confidence, you can say that you can jam these buds into your ear and not feel discomfort. The tips were hard enough to stay fit, while also being soft enough to not create any abrasions in your canals. Huawei picked the right tips.
The Software Side
The FreeBuds Pro 2 generally plays well with devices of all systems, with home advantage given to EMUI / Harmony OS users thanks to native support and development. You will require the Huawei AI Life app that's available on the PlayStore and AppStore to complete the experience and customization side of things.
What Can You Do In The Huawei AI Life App?
Update Firmware
Noise Control
Customize Gestures
Customize sound effects and set presets
Tip Fit Test
Find Earphones
The interface is easy to navigate and nothing was hard to find. It actually offers quite the granular experience when it came to EQ customization but we preferred to keep it on the headline preset, which is the Devialet tuned EQ. The preset was pretty epic, and with LDAC enabled (be sure to check if your phone supports it!), it proved to be truly an aural experience.
Supported Codecs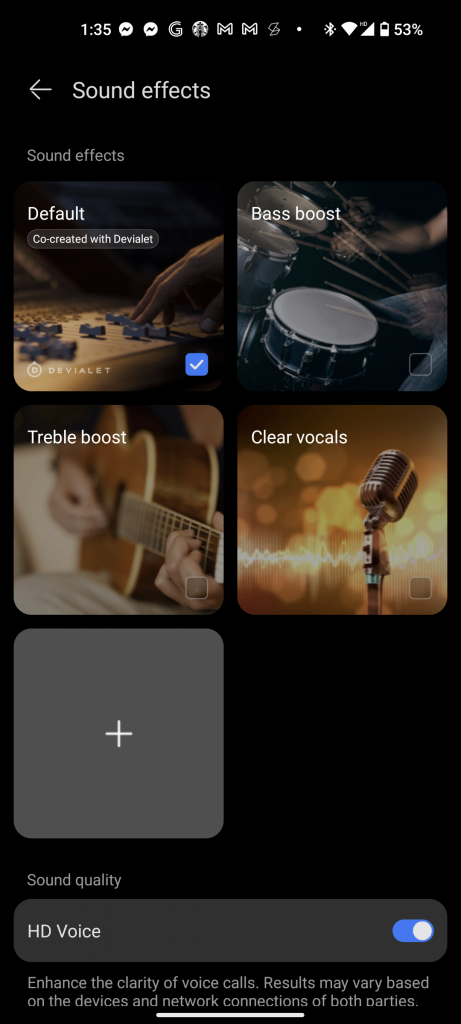 In real time, the software also equalizes the volume based on how each earbud is positioned in your canal, ensuring a constantly equal amount of gain without going to the app. Music for the most part here will be more towards the bass side, but ever so slightly. If you're only running on the Devialet preset, it's both warm AND moist, with the bass being deep and not overpowering. Vocals didn't seem overshadowed on both my horror hip-hop and rock playlists which showed a lot of promise. However, there were certain rock tracks that I felt that the drums were a little muted, and the track in question is Crazy Train, Ozzy Osbourne.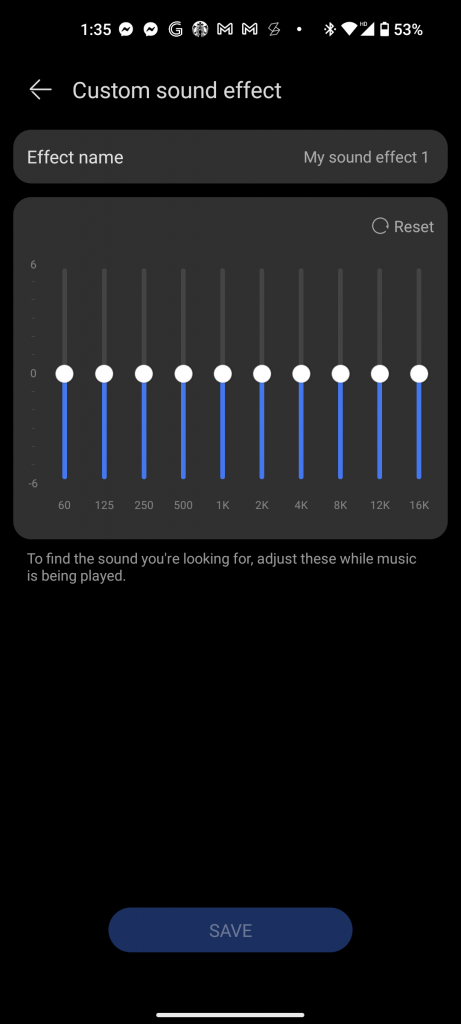 If you're an EDM fan, then this preset is not for you. The bass surrounded and nearly overpowered the vocals which was deafening. You definitely need to configure the EQ here to make this better, which the app lets you do. If you don't configure this, you'd think that the earbuds were legit muddy.
The Hardware Side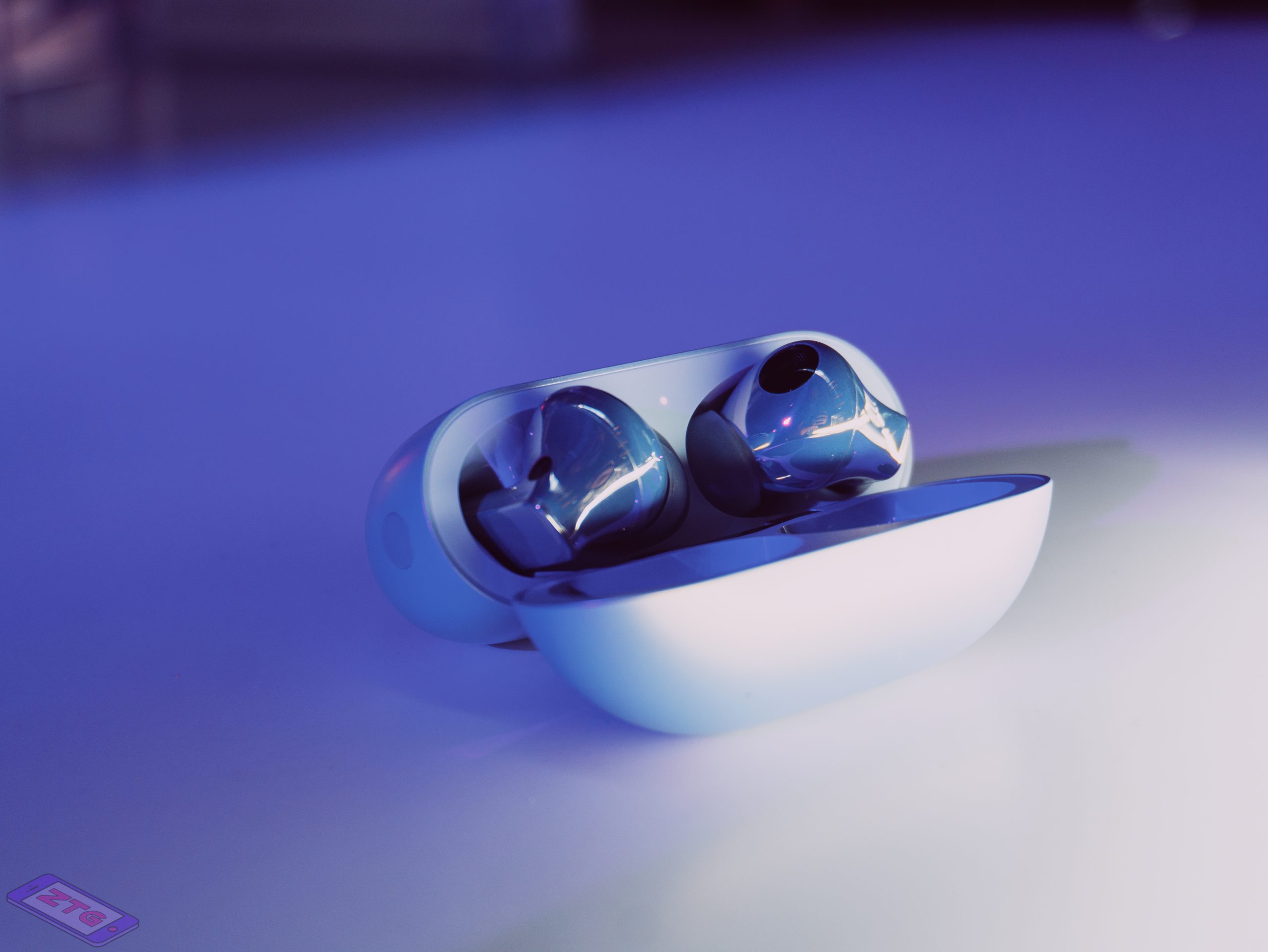 The FreeBuds Pro 2 shows off a set of 11mm quad-magnet dynamic driver with a planar diaphragm drive. With the drive being magnetic in nature, they produce excellent sound quality and are less fragile than conventional drivers. You can tell from the shape and size of the earbud's bulb that the drivers are large and pack a lot of punch. The battery capacity is small, in favor of bigger drivers, measures up to 55mAh a piece. The charging case has a 580mAh capacity.
The claims of highs and lows here are pretty high (and low)
When it gets low, it goes down to 14Hz, which is REALLY low, and the highs to 48kHz, which is pretty high, which is in LDAC (Hi-res) territory.
Intelligent ANC 2.0 takes care of the noise-cancelling business, armed with 4 microphones to pick up and drown out outside noise. There are 3 conventional microphones, and 1 bone conduction microphone. With these in play, the FreeBuds Pro 2 have lofty promise of a maximum ANC depth of 47 dB (which is extremely high).
In a busy street setting, you won't hear a peep unless there's a car honking nearby (with music on of course). At home and without music, I could still hear my mechanical keyboard from 1 feet away, but surprisingly not as loud as usual (I'm using KTT wine reds if anyone's curious). What's meant to be loud keyboard clacking had been reduced to heavy rain drops tapping on my roof, which was downright impressive.
Awareness mode was near perfect, taking in more voice than ambient sounds. I guess just a little bit of noise-cancelling does run even on awareness mode. I was able to still wear these buds while talking to people without having them to repeat their last spoken words.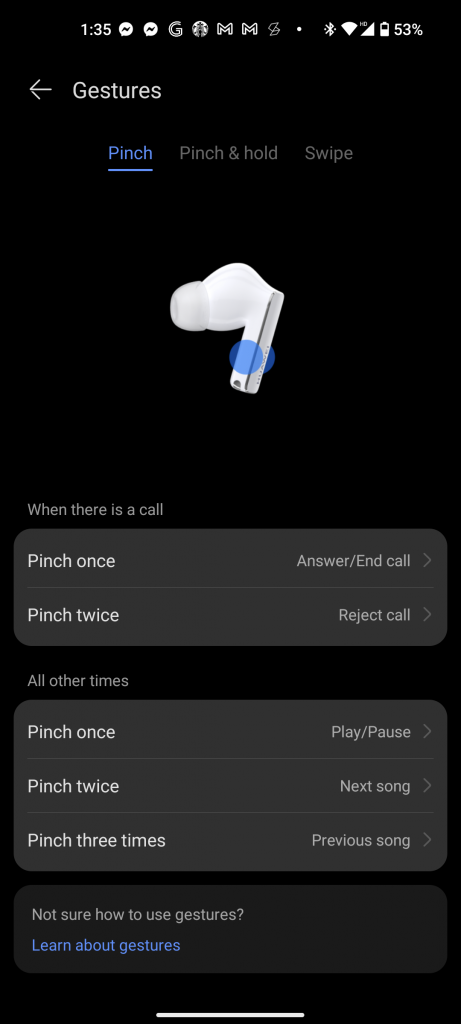 Control-wise the gestures are simple too, long press one of the buds to cycle between ANC, awareness and off modes. Double tap to play/pause or pick up a call. Nice and simple, just plain works.
Phone Calls And Mic
Phone calls in windy conditions posed a challenge on the FreeBuds Pro 2. Be that as it may, it did a lot better than the FreeBuds Pro because it focuses more on the highs than the lows. My caller was able to pick up what I'm saying, but my P's and T's were very muted. The highs were focused on more because of the HD Voice mode being toggled on in the app, and highs are where the clarity is, so your voice will sound "sharper" and less bassy. It's a complicated mix here, but overall it did better than Sony's XM4's so I would say call and voice quality here is actually just average at best.
Battery Life
This was where the party stops. The FreeBuds 2 Pro may have a combined 30 hour battery life with the case but it doesn't stack up to the competition here in terms of lasting on a single charge. If you're really firing ANC or Awareness modes up, you'll get a max of 4 hours and not a second more. As a yardstick, the first-gen lasted an hour more and so did the Galaxy Buds Pro. The king is still the WF-1000XM4 that clocks double the time of the FreeBuds 2 Pro.
At least, the FreeBuds Pro 2 charge back up quickly, offering you 2 hours of ANC back again in just 10 minutes back in the case.
With all features turned off, you'll comfortable last a 6 hour flight on a single charge.
Final Thoughts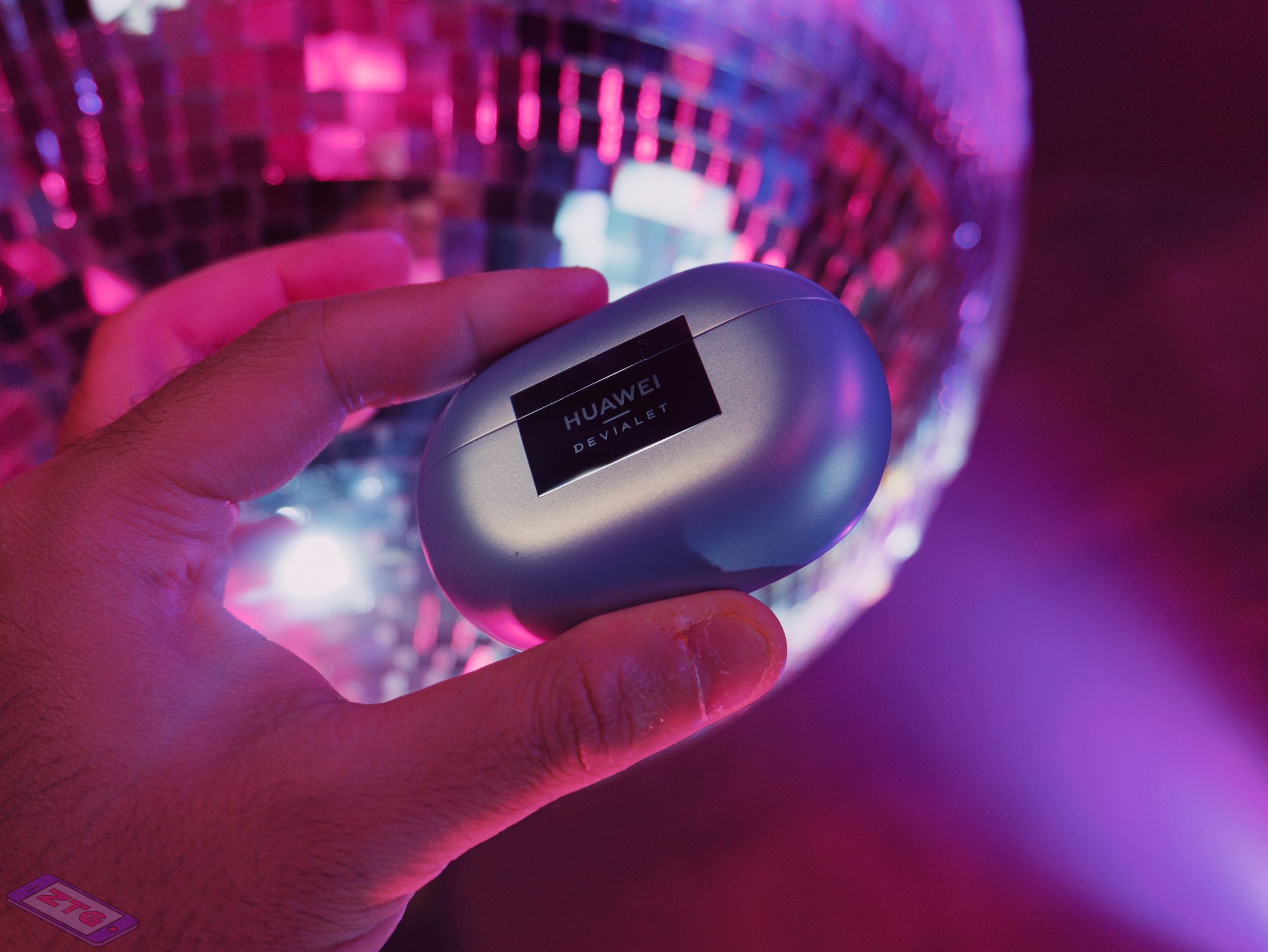 These are priced at RM899 and that's well over in Sony and Samsung turf. It gets harder to justify RM1,000 wireless earphones these days and there are plenty of options even at the RM 500 range. The FreeBuds 2 Pro has plenty going for it and it's a fantastic piece that prefers to deliver stellar audio with an average battery life. It may feature water resistance but I can't say that it's rugged enough to face the great outdoors without a casing or pouch.