AniManGaki is back at the Mines International Exhibition &  Convention Centre on the 27th and 28th of August 2022 and Black Shark Malaysia is  proud to be a supporting sponsor for this much anticipated anime, comics, and games convention.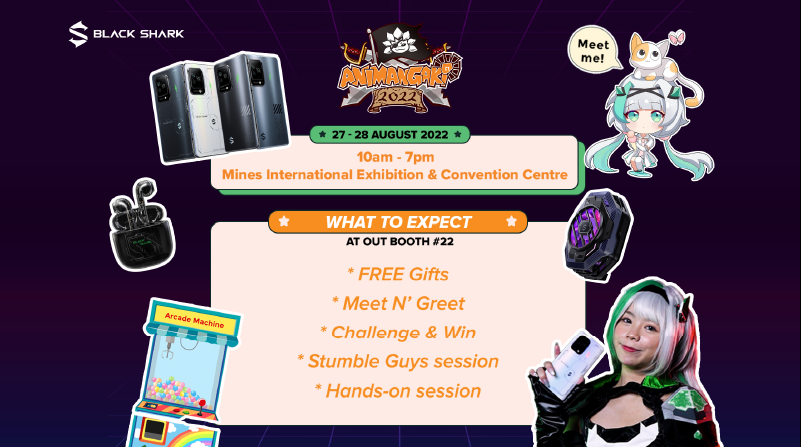 AniManGaki is one of Malaysia's largest anime, comics and games conventions for  enthusiasts to gather and share their love for all things geeky. Whether it is edgy  Japanese pop-culture or the Marvel-DC universe, fans of different fandoms are  promised a place to unite and share their passion.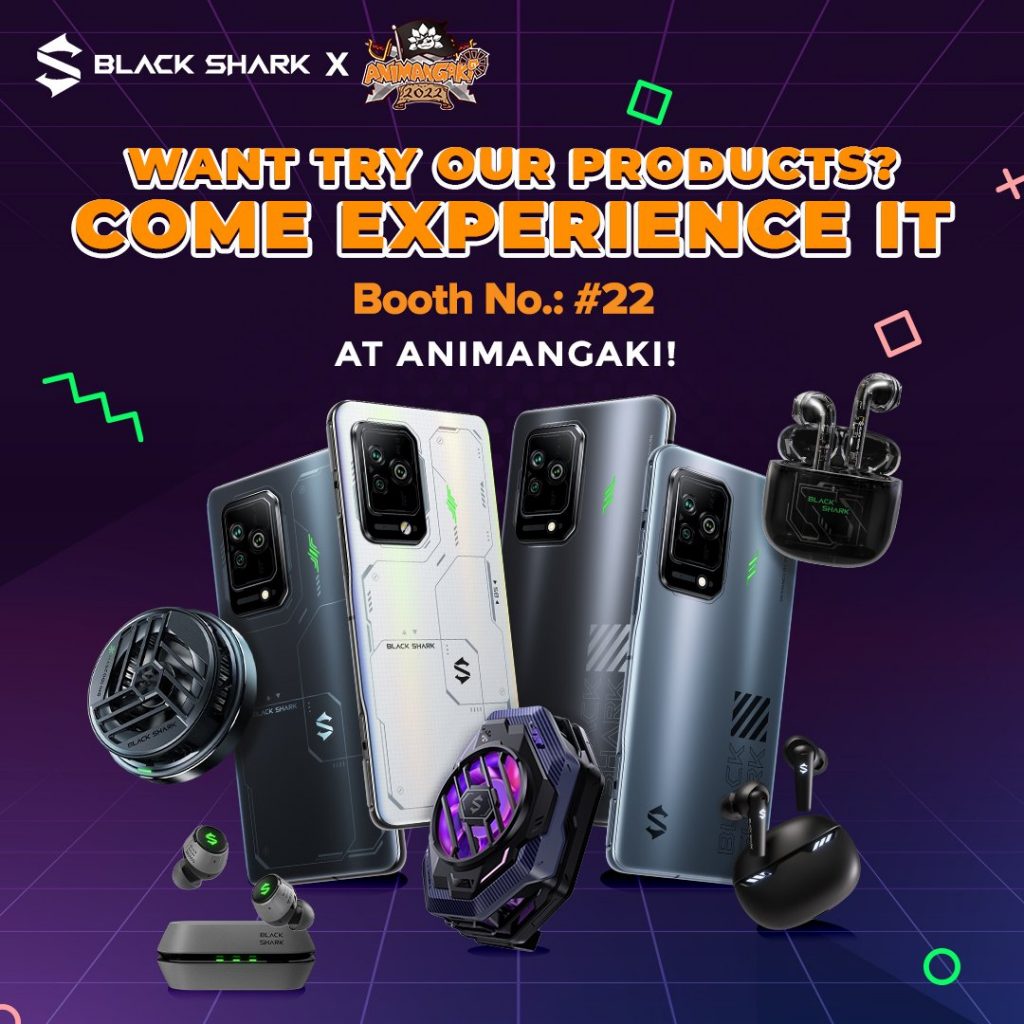 Anime, comics and games (ACG) is an integral part of our pop-culture, with some of the  most passionate fans and a close-knit community. AniManGaki is a community driven  convention created for fans, by fans, and a host of exciting activities are lined up for the two-day event.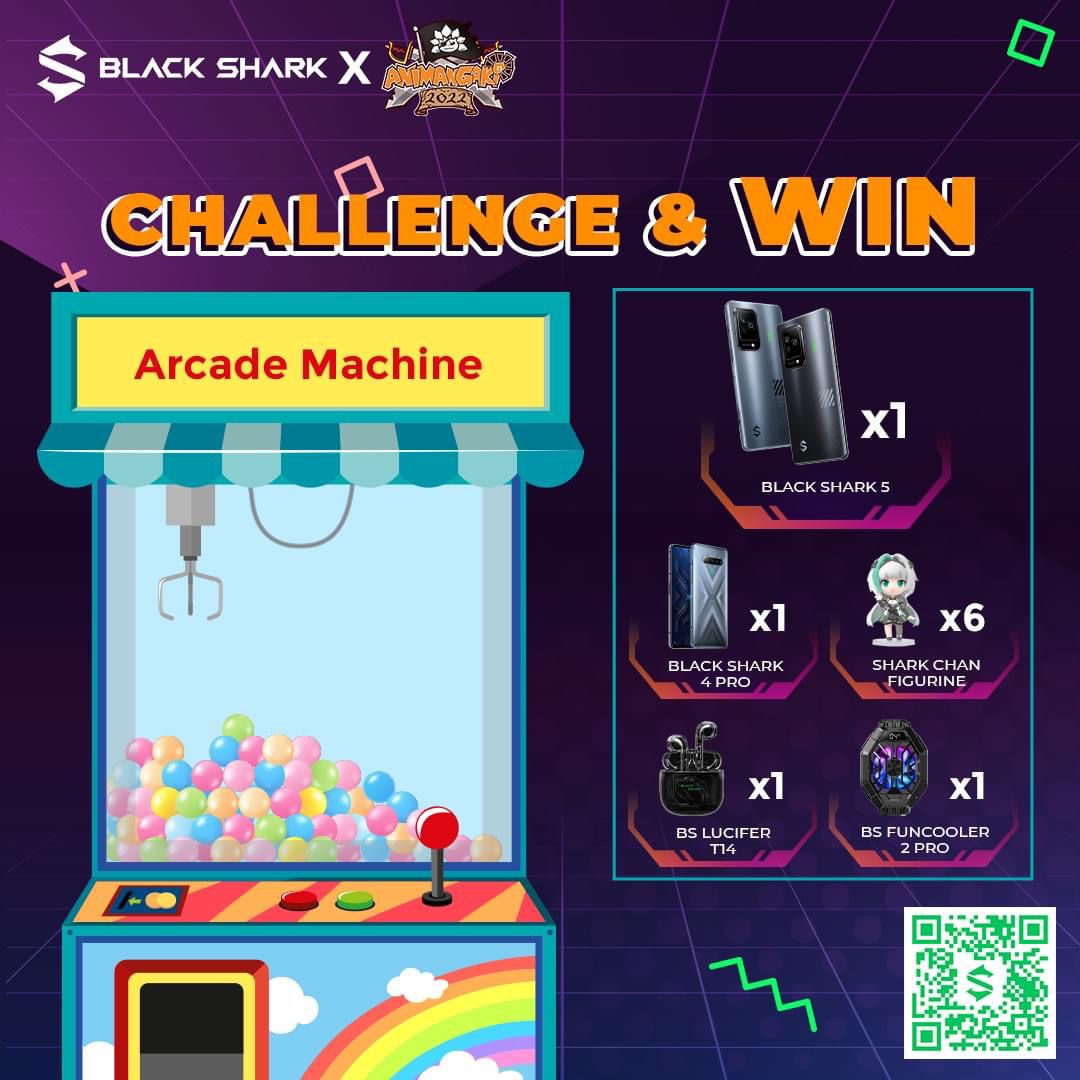 Those who are dropping by the Black Shark booth (Booth 22) can participate in a special "mission" with Shark Chan, where you can walk away with awesome prizes such as the  Black Shark 5, Black Shark wireless earbuds,  and other awesome merch!
AniManGaki Event Details:
Date: 27th & 28th August 2022
Time: 10am to 7pm
Venue: Mines International Exhibition & Convention Centre
Black Shark MY Booth No.: #22