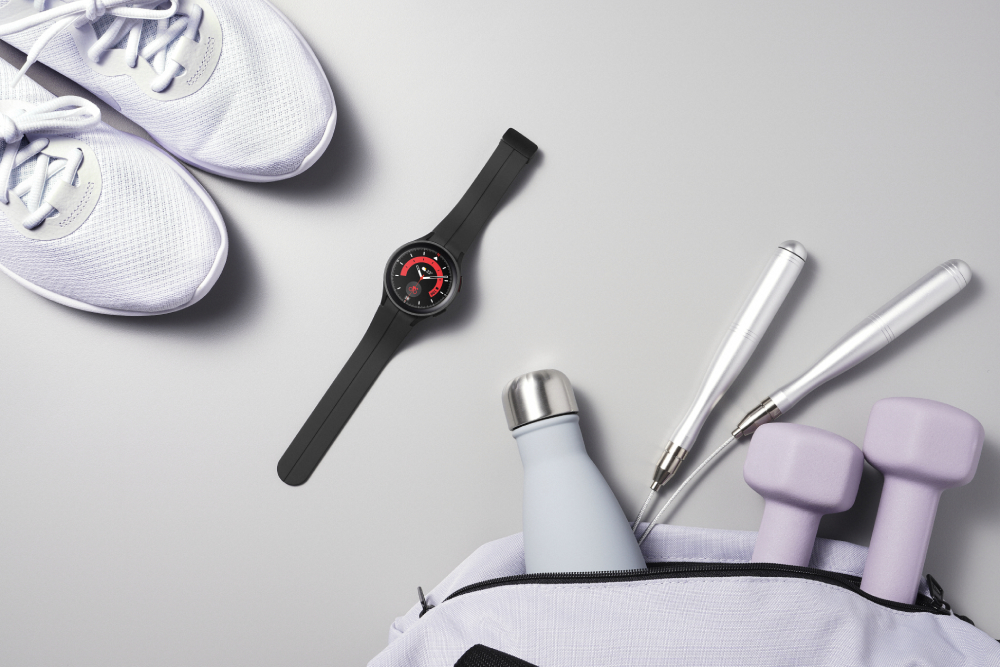 Samsung Electronics has amplified its wellness capabilities. By ensuring that people can access features promoting their fitness and health and receive deeper insights and data, Samsung wants to guide users toward their wellness goals. This solution should not only be functional but also packaged together in a stylish, customizable and iconic design
In line with this vision, Samsung is introducing the Galaxy Watch5 and Galaxy Watch5 Pro. Representing the culmination of Samsung's wellness vision and leadership in advanced health capabilities, this new series is the next step in redefining digital health and wellness for everyone.
Let's Take A Closer Look!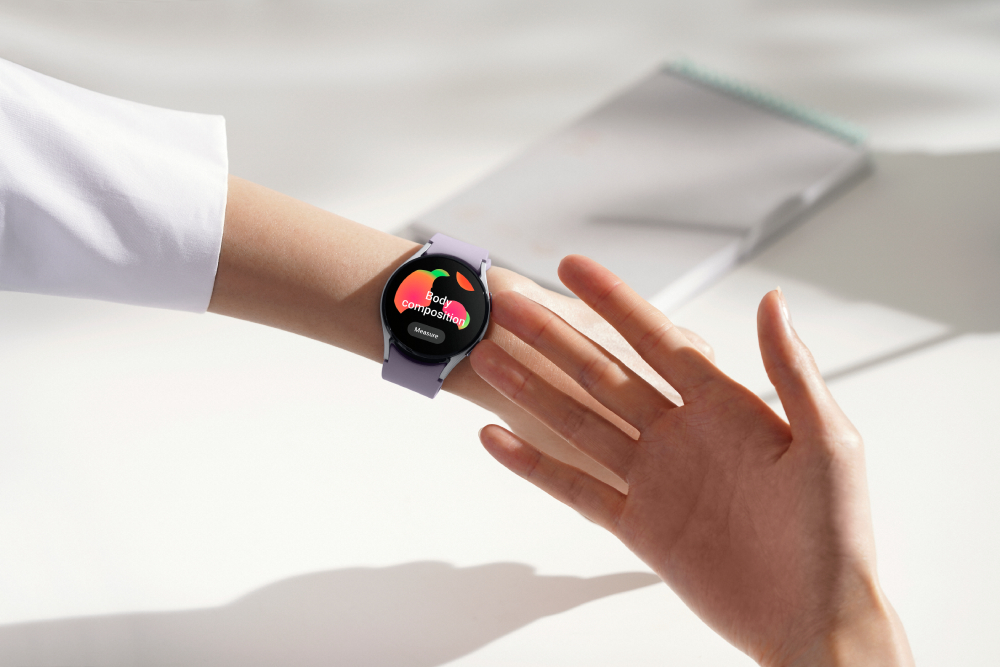 The core of the Galaxy Watch5 series, Samsung's advanced BioActive Sensor is the foundational technology driving the next era of digital health sensing — and the first step in helping consumers learn more about their body's wellness. Through the advanced BioActive Sensor, users can better understand their overall health and wellness through a single chip that efficiently combines three health sensors. Simply put on the watch — ensuring the sensor is touching the skin of your wrist.
Keeping Track Using Body Composition
With the watch's Body Composition feature, you can receive a more holistic picture of your body with key measurements that go beyond your weight, including skeletal muscle and basal metabolic rate. By setting incremental goals, you can stay on track with your progress through a guided approach.
You Can Measure Bloody Oxygen While You're At It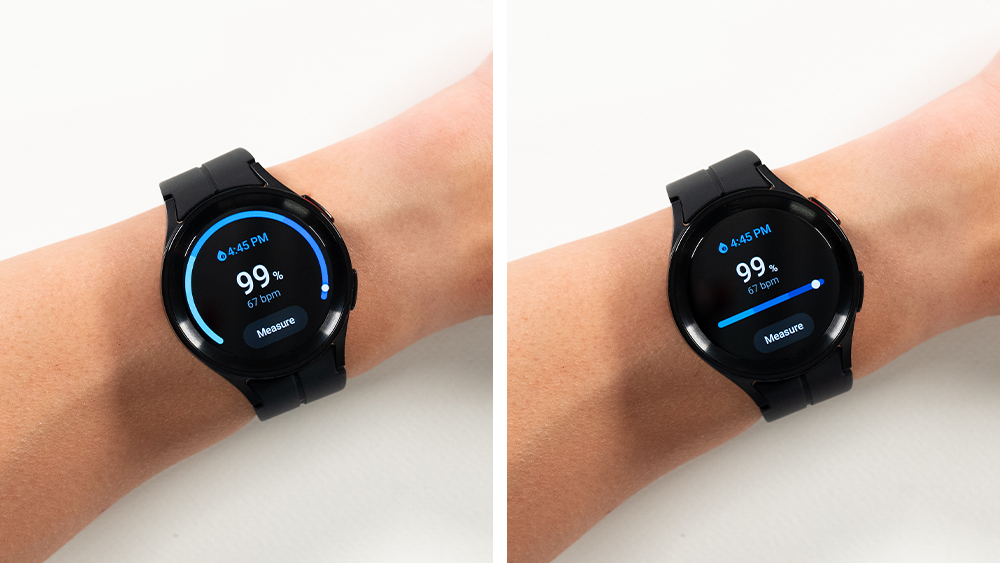 In recent years, users worldwide have prioritized having a more holistic understanding of their wellness. Knowing how well oxygenated your blood is can help you better understand your overall health. With this in mind, the Galaxy Watch5 series includes an easy way to measure your blood oxygen levels with technology powered by the BioActive Sensor.
How About Sleep Tracking?
Sleep plays a vital role in good health and well-being throughout your life, which is why the Galaxy Watch5 and Galaxy Watch5 Pro give you options to make the most out of your shut-eye. With
Advanced Sleep Tracking Capabilities, you can monitor your sleep quality and patterns with data from stages of sleep, snoring and blood oxygen levels.
The watch's tailored Sleep Coaching also helps users improve sleep habits with a customized month-long program based on their assigned Sleep Symbol. With Better Sleep with SmartThings Integration, you can create the best sleep environment possible by automatically detecting when you're falling asleep and activating sleep pre-sets for connected devices. What's more, the Galaxy Watch5 offers enhanced safety protection, so you can sleep soundly knowing that enhanced fall detection alerts are sent if you or a loved one falls from bed.
Can The Watch5 Series Even Last Getting Banged Up?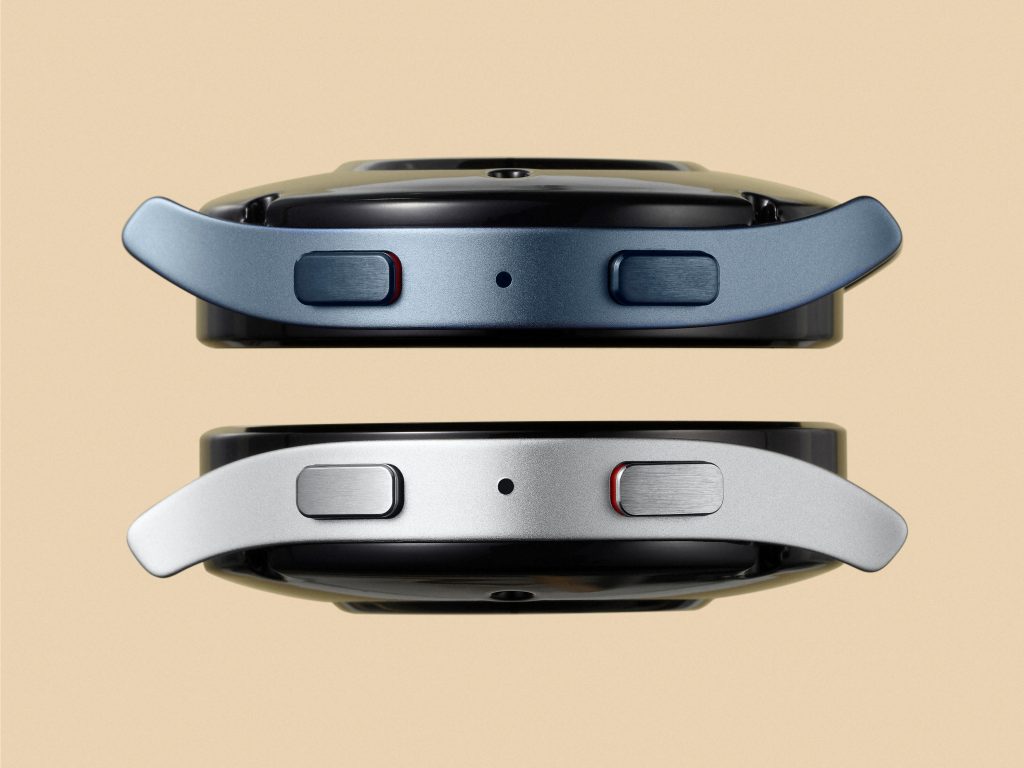 The Galaxy Watch5 series is built with premium materials designed to stand the tests of time. For instance, with the watch's enhanced Sapphire Crystal display, users can enjoy an extra layer of durability that's 60% harder — perfect for the rigorous demands of even the most active users and outdoor enthusiasts. The Galaxy Watch5 Pro offers an even greater durability thanks to the further enhanced Sapphire Crystal, Titanium Case and a protruding bezel that protects the display — so users can confidently take on the outdoors without worrying about wear and tear.
How About GPS And Tracking My Treks?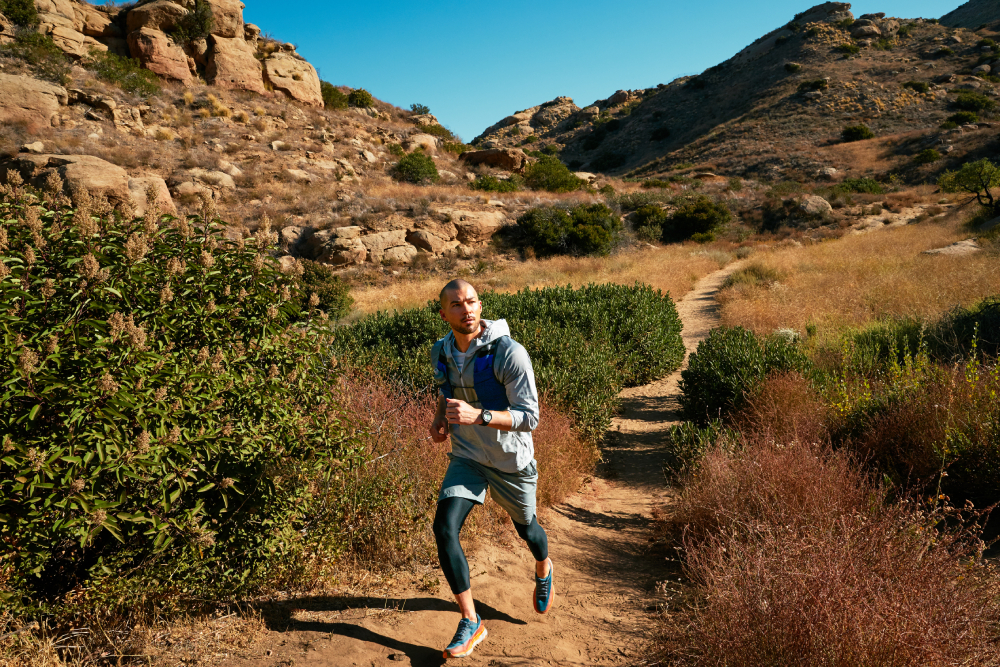 Hikers can keep their eyes on the trail and off their wrists with GPX, which contains GPS, speed and altitude information. With the help of vibrations and a voice guide, hikers can receive turn-by-turn directions. In addition, with track back, you never have to worry about getting lost in the woods — you can always make it back to your starting point by retracing your route.
In today's world, users are united by the desire to live a happy, healthy lifestyle, and that starts with a better understanding of their current health status. Samsung is guiding its users toward achieving their goals with innovative features that put their wellness first. The Galaxy Watch5 and Galaxy Watch5 Pro are packed with new features, including customization options, an expanded app ecosystem and much more. In doing so, Samsung is providing a cutting-edge, all-in-one tool for holistic wellness to help you not only understand your body and mind but also live your healthiest lifestyle every day.
Useful Links
Galaxy Watch5 Pro: https://www.samsung.com/my/watches/galaxy-watch/galaxy-watch5-pro-black-titanium-bluetooth-sm-r920nzkaxme/buy/?cid=my_ow_affiliate_pr_galaxy-watch5-pro_pre-order_wearable-po_multi_nte_media
Galaxy Watch5: https://www.samsung.com/my/watches/galaxy-watch/galaxy-watch5-40mm-silver-bluetooth-sm-r900nzsaxme/buy/?cid=my_ow_affiliate_pr_galaxy-watch5_pre-order_wearables-po_multi_nte_media
Pre-Order Perks!
Product
Model
Retail Price
Color Availability
Free Gifts
Galaxy Watch5
Galaxy Watch5 Bluetooth (40mm)
RM1,099
· Graphite
· Silver
· Pink Gold
· 1 free Hybrid Leather Band (worth RM149)
· 20% OFF purchase with purchase on selected Galaxy Buds (Galaxy Buds Live, Galaxy Buds2, Galaxy Buds2 Pro)
Galaxy Watch5 Bluetooth (44mm)
RM1,199
· Graphite
· Silver
· Pink Gold
· 1 free Hybrid Leather Band (worth RM149)
· 20% OFF purchase with purchase on selected Galaxy Buds (Galaxy Buds Live, Galaxy Buds2, Galaxy Buds2 Pro)
Galaxy Watch5 Pro
Galaxy Watch4 44mm (Bluetooth)
RM1899
· Black Titanium
· Gray Titanium

· 1 free Galaxy Buds Live (worth RM549)
· 20% OFF purchase with purchase on selected Galaxy Buds (Galaxy Buds Live, Galaxy Buds2, Galaxy Buds2 Pro)