What we have here is Huawei's latest budget offering in the true wireless earphone market, offering top features with a relatively affordable price tag in some seriously pretty colors. The one we have here is the red variant and boy is it good looking.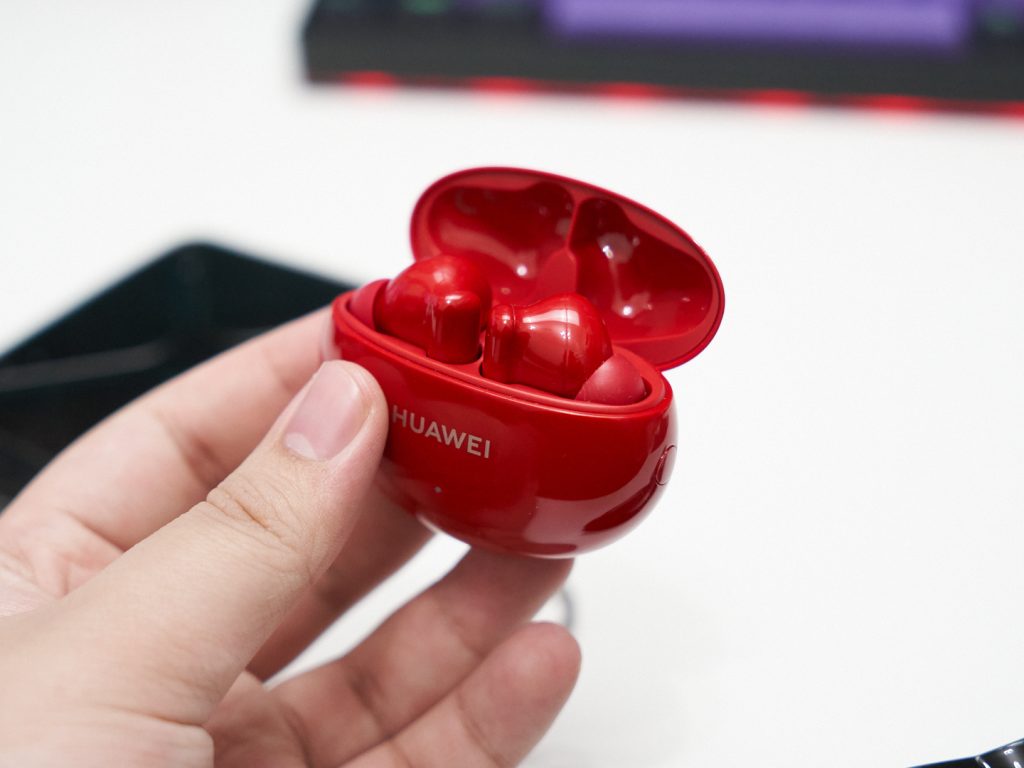 Earphones that are fashionable and functional
The FreeBuds 4i comes in white, black and red and the red in my opinion is a seriously welcome addition as more and more wireless earbuds come in all sorts of colors and I really like that everybody is breaking free from the black and white trope. Bringing these outside make me consider matching my outfit.
Out of the box you get the case and buds with a USB Type-C cable, extra ear tips and the manual. Pairing was ridiculously easy you just press and hold the side button on the case for 3 seconds and bam it's done. I paired this with a few different phones and all of them were quick and easy, exactly the way pairing should be.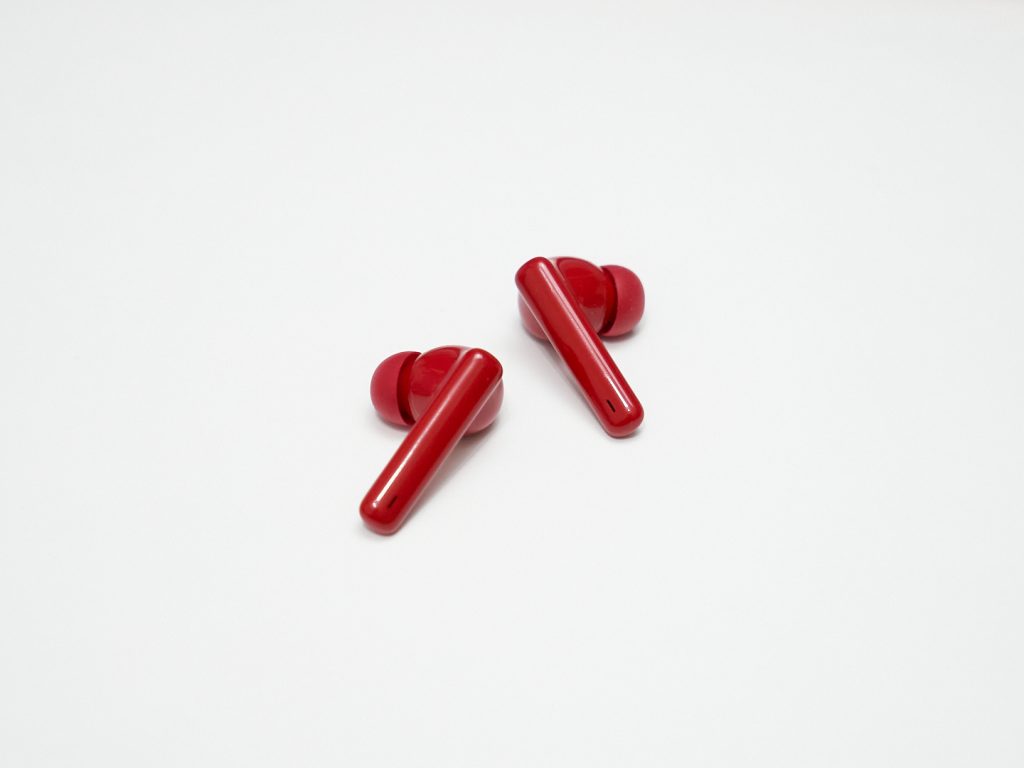 Do they sound good? Yeah they sound good.
When I first picked them up Zen wasn't particularly impressed by them (he's an elitist), but when I paired it with my phone it sounded no different from other more expensive wireless earbuds Zen had lying around. The culprit behind this was to enable HD audio in the Bluetooth settings on your phone. It is on by default but might not be depending on your phone.
It's not audiophile grade flat sounding at all, the bass and treble are enhanced for a much more flavorful listening experience that normal people are used to. Coming from someone who uses audiophile headphones and earphones, I have no problem daily driving this, as I've had for almost a month now and use it daily. The bass is there when the song demands it and clarity is also there. No muddy RM50 generic earphone sound here, it's definitely a premium sounding earphone.
Comfort wise it is a stellar performer too. I changed mine to the large sized ear tips and they feel like they aren't even in my ears. Had no problem wearing this for hours on end whether i'm sitting down or laying flat on my bed they never slipped out.
An AirPods Pro competitor for way less money . Shocking.
So one of the fancy features these buds have is active noise cancellation. It sports a dual mic setup to pick up surrounding noises so it can play back inverse noises to cancel out the sound around you. Does it work? Yes, Does it work flawlessly? No.
At this price I can't really expect Sony WH series level of noise cancellation as those easily cost 2-4 times more but it does work really well, I tested it when it was raining outside and it completely negated the rain and wind noises. But it can't hold up against my dad vacuuming in the same room but maybe that has more to do with the ear tip seal. General ambient noises definitely get cancelled out but some of the higher pitched random noises slip past the ANC, which is okay as ANC technology is not perfected yet.
Aside from ANC the FreeBuds 4i also has awareness mode, which the microphones switch to play back some of the surrounding noises into your ear instead. Before Kuala Lumpur got locked down again due to Covid I managed to bring these to the shopping mall and walked around with transparency mode to get a taste and once again, it works as advertised, you can definitely hear a train station arrival announcement with transparency mode.
The gestures are simple too, long press one of the buds to cycle between ANC, awareness and off modes. Double tap to play/pause or pick up a call. Nice and simple, just plain works.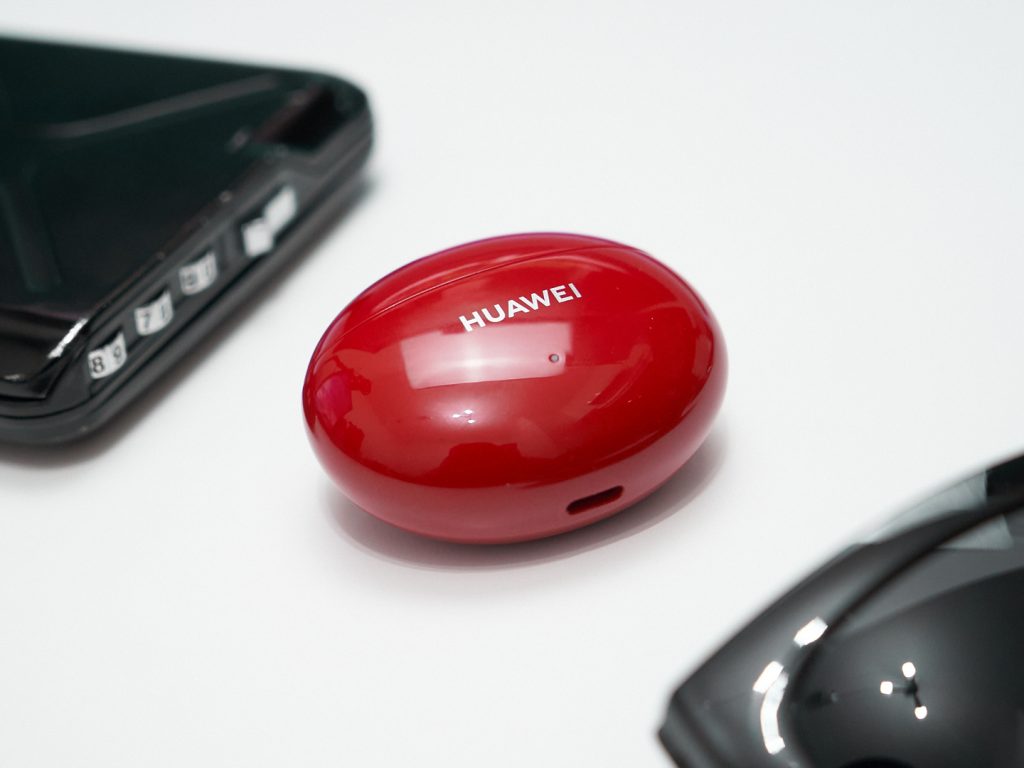 But what about battery life?
These are advertised to have 10 hours of playback time and up to 22 with the charging case. Have to say, this is the only disappointing aspect of the FreeBuds 4i. In reality without using ANC or Awareness mode the battery life was closer to about 8-9 hours. Sometimes I lay on my bed from 1am-5am before going to sleep using these and they could never last over two nights. It's still plenty of battery for normal day to day though.
The case holds extra charge and you can squeeze out a lot of playback hours just by putting them back in the case for a couple minutes. Good stuff.
Final Thoughts
These are priced at RM379 and you can buy them on Huawei's official Shopee and Lazada stores. If you don't have a pair of true wireless earphones and is not looking to spend over RM 1,000 on some earphones, then these are perfect for you. Everything just works and it has all the features premium wireless earbuds should have. Lasting almost 10 hours in a single charge and continuously charging every time you put them back in the case, these are most definitely suited to be a daily driver.