bigger is better afterall
The Galaxy S22+ is the non-ultra flagship for 2022, hard carrying Samsung's return to Snapdragon in it's rightful 6.6″ chassis to deliver the best Samsung experience yet. (second to the Ultra, of course.)
Good
Benchmark of Displays
Fantastic Cameras
Samsung Pay
Good Battery Life
---
Specs
---
CPU
Qualcomm SM8450 Snapdragon 8 Gen 1
Memory
128GB+8GB RAM
256GB+8GB RAM
Display
6.6″ Dynamic AMOLED 2X, 120Hz, 1750 nits Peak Brightness
Camera
50 MP, f/1.8, 23mm (wide)
10 MP, f/2.4, 70mm (telephoto)
12 MP, f/2.2, 13mm, 120˚ (ultrawide)
10 MP, f/2.2, 26mm (selfie)
Connectivity
Bluetooth 5.2 ,USB Type-C 3.2, Samsung DeX
OS
Android 12, ONE UI 4.1
Battery
4,500 mAh, 25W Fast Charging (PD 3.0)
15W Wireless Charging
Available Colors
Phantom Black, White, Pink Gold, Green
Retail Price
8GB/128GB – RM 4,099
8GB/256GB – RM 4,299
Design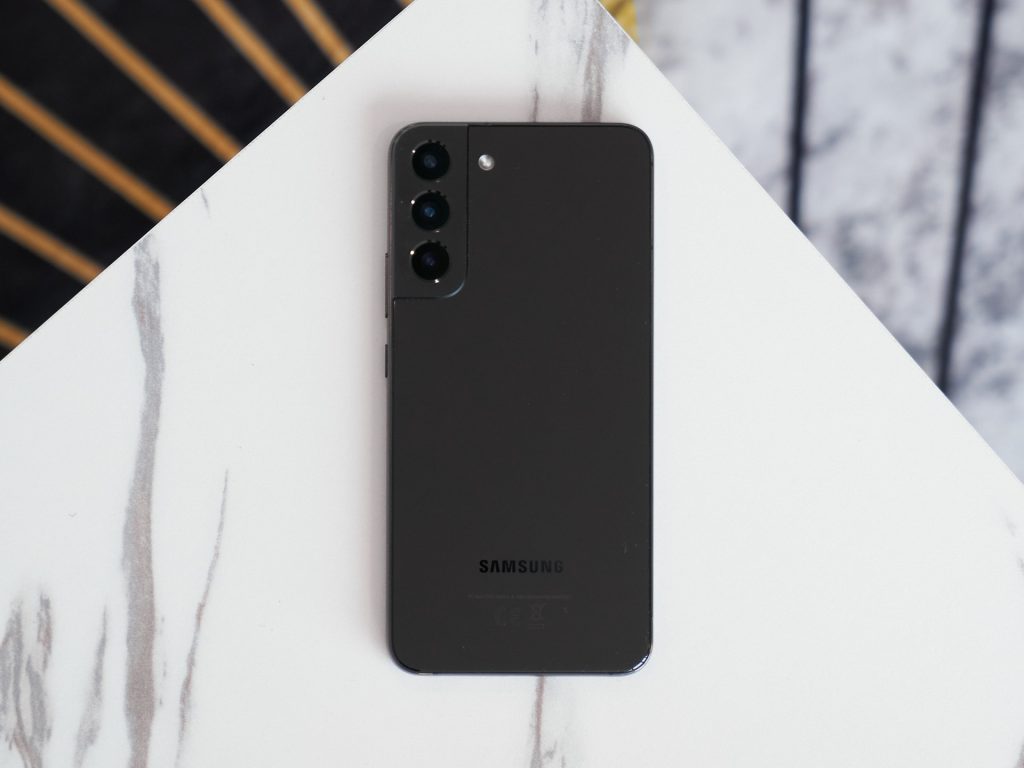 "This is the one."
This is it, the S22+, the size that I prefer the most, and boy is it a joy coming from the base S22 that came in a much smaller size. This is the one I have been looking forward to as I would call this the true flagship in the S22 Series as the Ultra is more of a Galaxy Note at this point.
Fun fact, I bought and used the original Galaxy Note & the Note 4 before my reviewer career but after having tried Zen's S22 Ultra unit, it was apparent that it was way too big for my Kung Fu Panda paws, so I naturally gravitated to the S22+. So I went and annoyed Zen until he would let me have a go at the S22+.
The unit I have here is the black color version, which is the most classic color of all. It sports the matte glass back just like the smaller S22 with a black PVD mirror-polished bezel all around it. As for the stovetop, it's got the unmistakably Samsung top left corner camera array. Kinda looks like a phone Bruce Wayne would be seen using.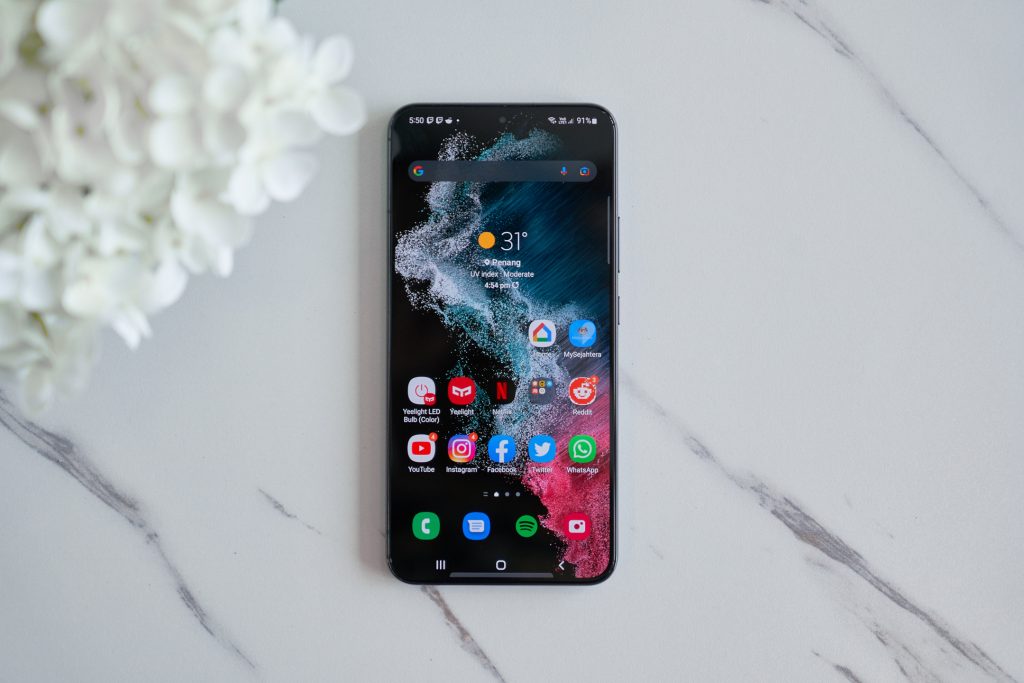 6.6″, the correct size for a phone.
This really is the benchmark of a smartphone display. It's got an adaptive 120Hz refresh rate, OLED deep blacks, punchy colors, and brightness levels that can keep up under the scorching afternoon sun in Malaysia. The only thing Samsung can improve upon this next year is to promise white balance accuracy, I really don't see how a smartphone display can get any better than this.
The selfie camera is centered up top, so eye pupils are not weirdly slanted in selfies. It also has a dual stereo speaker setup so watching movies and videos on this phone is not just a great visual experience, but a great aural experience too.
Speakers are also not just loud but deliver plenty of detail in their dual stereo configuration, creating an outstanding video watching experience, especially in landscape mode.
Back to Snapdragon.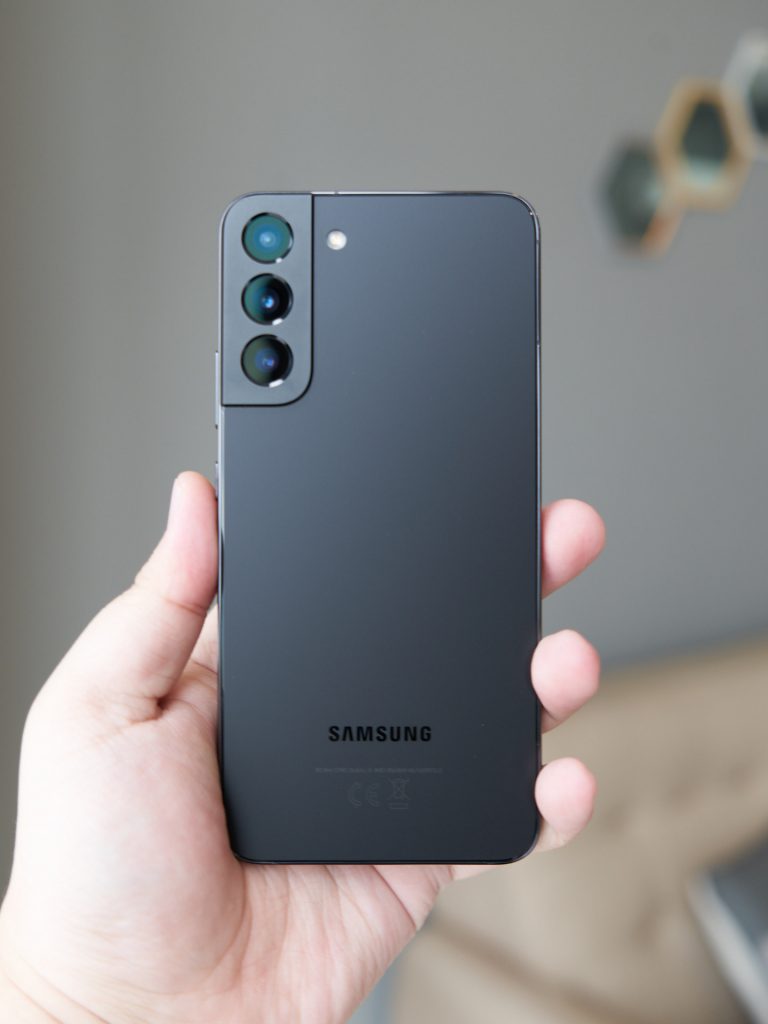 The smaller S22 handled every task and every game I threw at it, and so did the S22+. It just works.
Best-in-class Android chipset at the moment and I am glad Samsung is using it over the Exynos lineup this year. Who knows if they will keep using Snapdragon in future flagship phones. For now, I'm just enjoying the power, the audio codecs, and all the nerdy creature comforts that come with the Snapdragon device.
Is 4,500 mAh enough yet?
For 500 bucks more than the S22, you get 800 mAh more of battery. The S22 packed 3,700 mAh which was impressive for its size, but I said I wished for more and the S22+ delivers exactly that.
It would be unfair to compare this against budget phones that have a 5,000 mAh battery paired with a modern low-mid range smartphone chipset that have gotten extremely power efficient in recent years. This is a flagship phone packing the most power-hungry & powerful chipset for an Android phone right now, and there is only so much software optimization Samsung can do to help.
But alas, is it enough? Yes, it most definitely is, especially coming from the S22 which is kind of the same phone but with a smaller battery. It's not a 2-3 day phone and is more of a 1.5 day phone.
To help with that it also has faster 45W (PD 3.0) charging so If you have one of those you can top up for a bit to keep you going. Now I just sound like I'm reviewing a Tesla.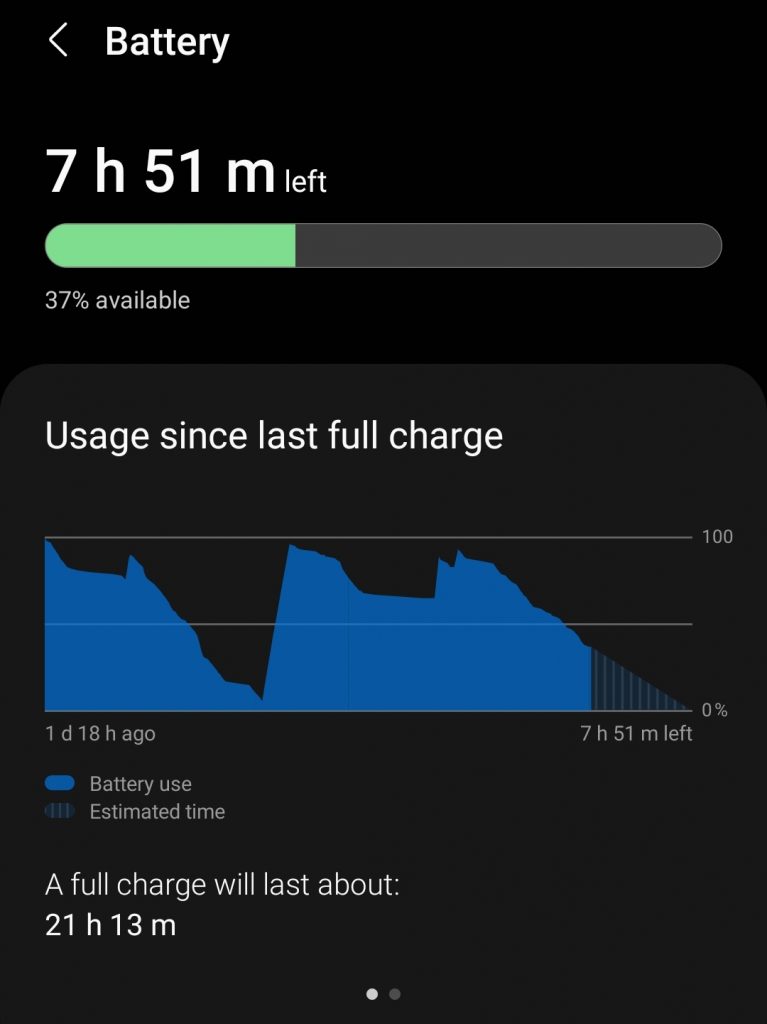 The 800 mAh increase is absolutely nice to have and just gives me that sense of security, knowing I won't run out of battery halfway through the day.
---
Camera System time.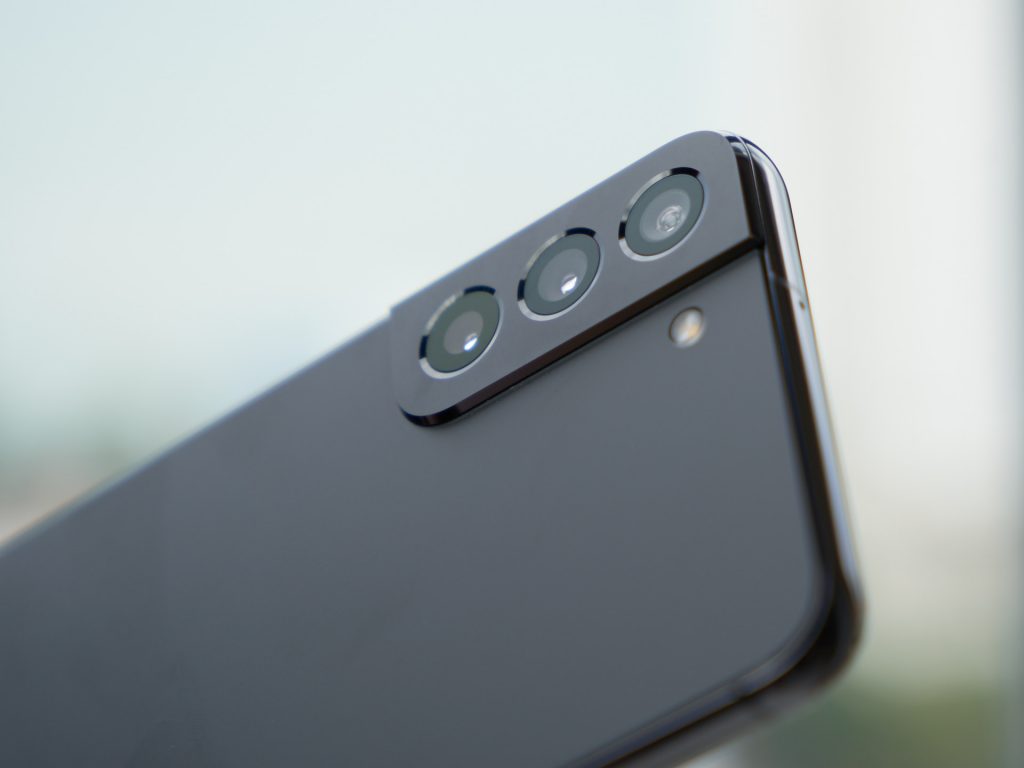 The Galaxy S22+ 5G packs the same array as the S22 So I used the same photos so you know what to expect. It has the same 50MP main, 12MP ultrawide, and a 10MP telephoto.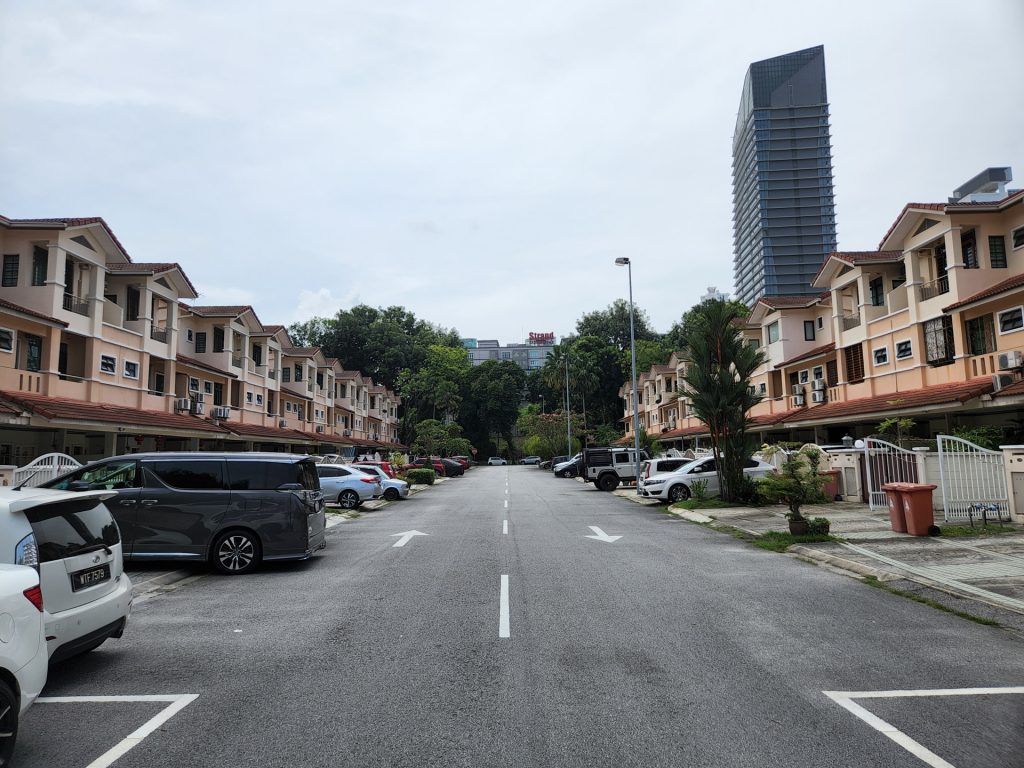 The main sensor is great, a little underexposed as usual but white balance is nailed dead-on, white balance is great with a nice punchy contrast with plenty of detail to spare and even more if you use the full 50MP mode. As expected from the top camera player in the Android smartphone space.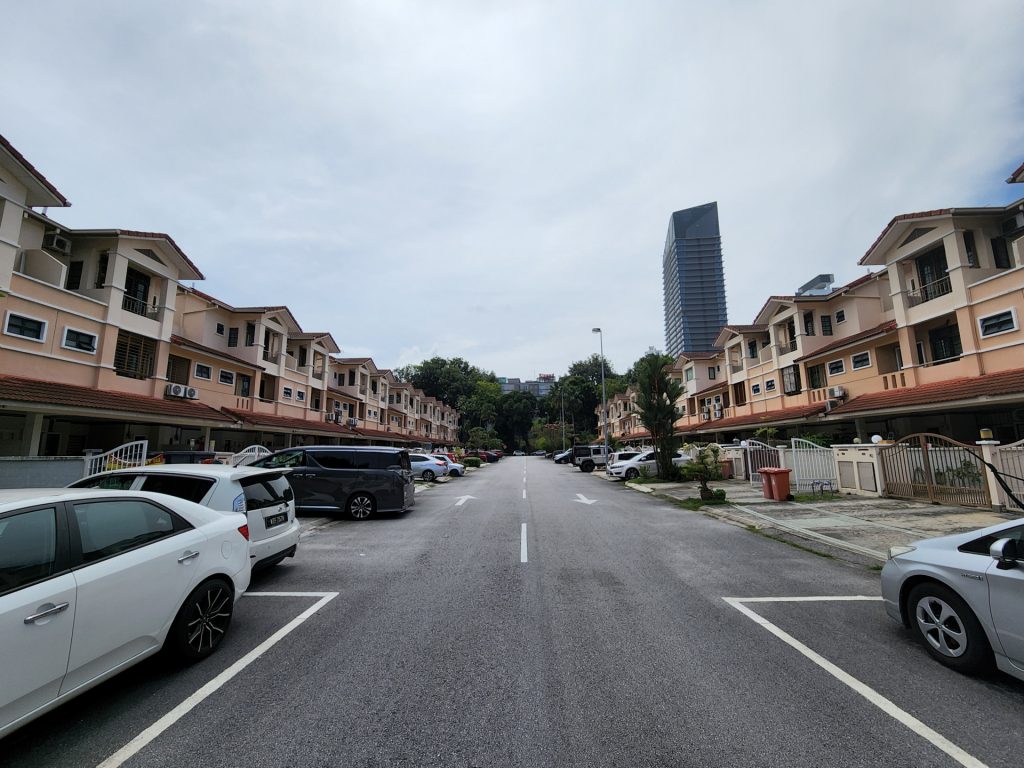 Ultrawide does great here too, white balance matches the main sensor perfectly but the blues are a bit exaggerated, which could be a good or bad thing for you. Good for me, I like that touch because it makes the sky more photogenic. The corners are processed very well to look sharp, solving the inherently soft corner issue on ultrawide lenses. Zooming in does leave you wishing for more detail though.
The 70mm telephoto is a new experience for me. This is quite a welcome addition as I do love shooting 70-105mm portraits with my mirrorless camera. When using it on objects on people it emphasizes it so much more to look more "professional"
Performance-wise, I'm happy to see that the exposure is correct for the trees which are usually too dark in wider lenses. Color balance matches with the other cameras too but the small 10MP really leaves more resolution to be desired if you shoot it at 3x and then punch in. You should definitely digitally zoom in like I tested out 10x and 30x here which the S22 will process differently to produce an absolutely useable image. Simply stunning, how powerful computation photography in smartphones has gotten.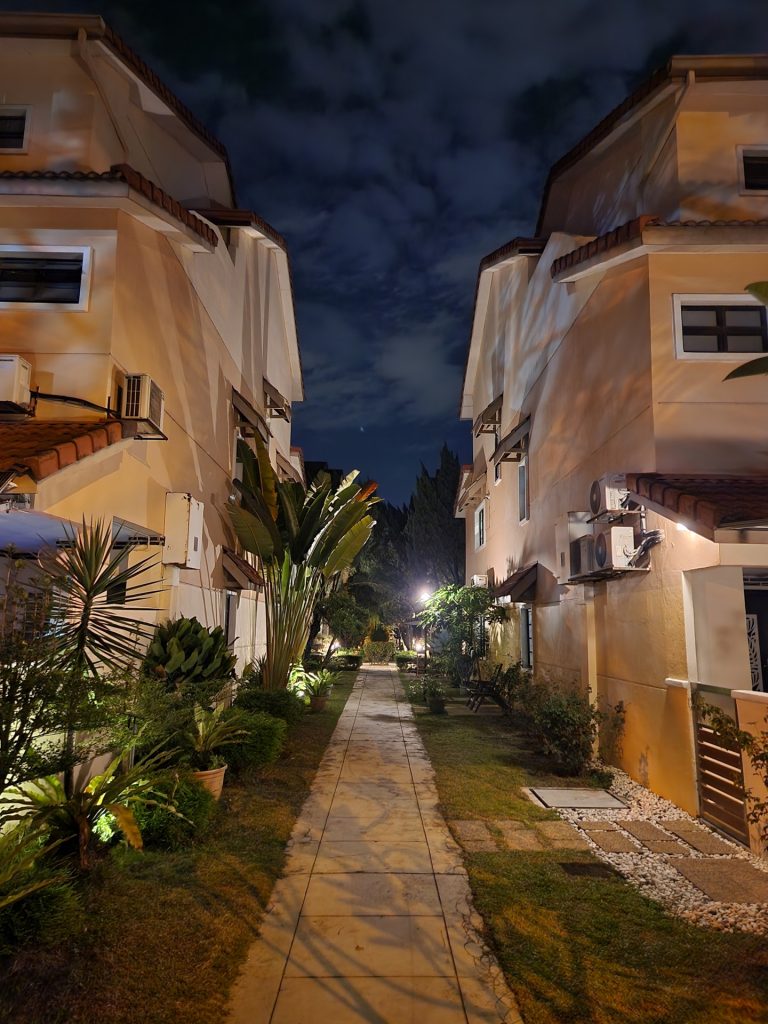 A little bonus shot of me testing out the nightmode. The phone needed me to stand still for 2 seconds for long exposure and the result was great. No over-exaggerated HDR punchy-ness. Just a good low-light situation photo with a good HDR application.
---
Selfie Time
Something a little different here, Samsung zooms in a bit on the selfie camera by default to separate the user from the background a little bit but you can widen it up using the group selfie button. This was shot with all the beautifying enhancements turned off, and I like what I see. Greens look true to life and skin tones are nice and vibrant. I really like the default zoom, as it does produce a better selfie without more emphasis on you and less on the background.
---
Everything is done right!
I had the S22+ for a little over 2 weeks, coming from the smaller S22. It is mostly the same phone, but with a much-needed body and battery size upgrade. This time, I have no complaints, Samsung got everything right, the 6.6″ size is just right for me, and the battery gives me a sense of security that the S22 lacked.
It produces top-class smartphone photos, scrolls social media fluidly, and provides a stellar media consumption experience. I can happily say that the S22+ delivers the best android experience I have used so far.
This is the best TikTok scrolling experience RM4,000 can buy.