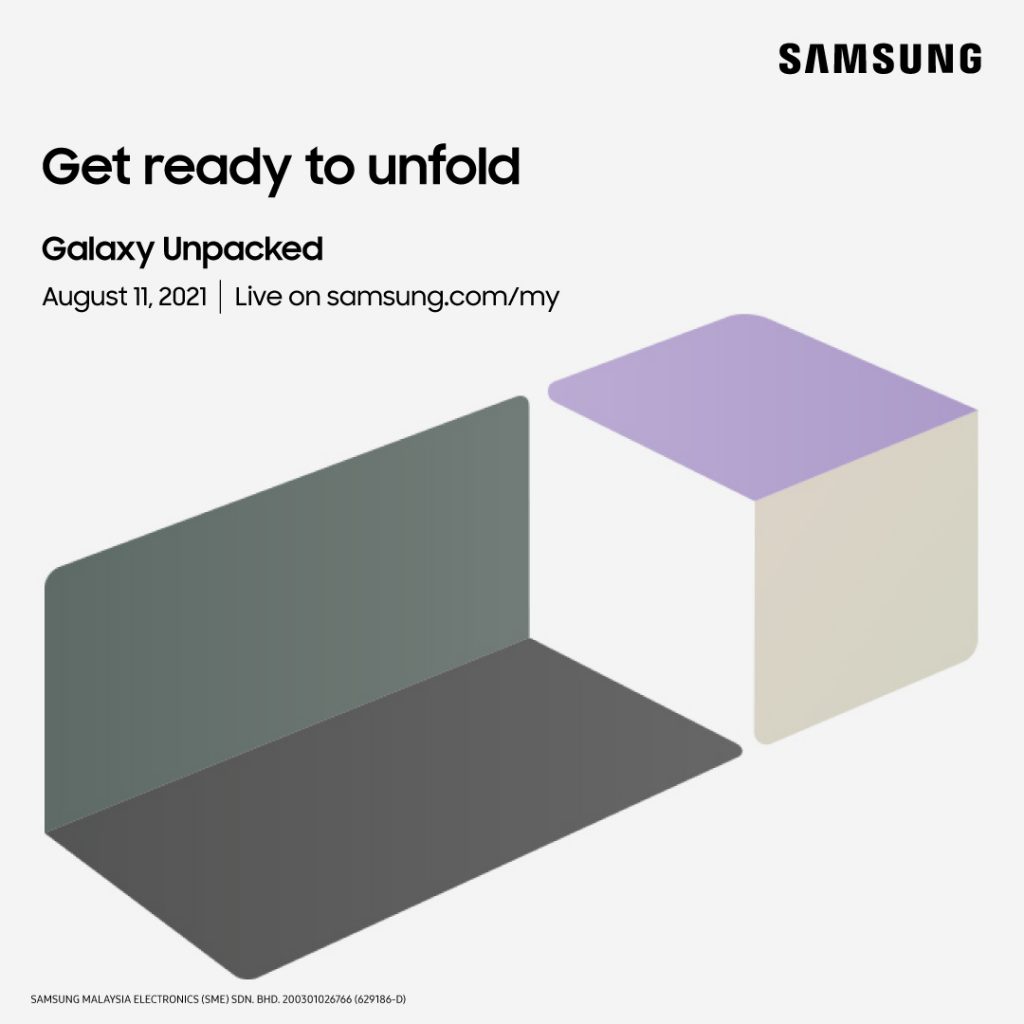 Are ya'll ready to unfold? because we're going to even if you're not. This coming August 11th, Samsung Malaysia's Galaxy Unpacked event will be taking place and to showcase their next generation of foldables which would likely be a new Flip and Fold.
In the teaser, we begin to see things take up shape, and 4 colors have surfaced. We're seeing a gentler shades of pastel violet (think A72 but darker), a dark cream, darker British racing green and a smooth asphalt grey. We're pretty certain these are hints to their corresponding shapes.
Violet and White for the new Flip
Green and Grey/Black for the new Fold.
As usual, you'd be heading down to Samsung's Unpacked website to register and receive updates. From there you'll also get a RM300 Samsung e-voucher which you can use after you pre-order the next, incoming Galaxy!
Where?
Grab your Bud, sit on your couch, and Fold those cards, because if you miss it, you're gonna FLIP. Register and WATCH 2021 Galaxy Unpacked this coming 11th August. The event will livestreamed at www.samsung.com/my, Samsung Malaysia YouTube, Samsung Malaysia Facebook and https://news.samsung.com/my/ at 10PM (Malaysia Time), so make sure to tune in for a close-up look at the latest Galaxy devices.