The Galaxy SmartTag is no stranger in the Samsung scene. Released simultaneously with the S21 series, it's a stylish, well-made bluetooth tracker with only one thing in mind ; To find your missing stuff!
---
Attach it to anything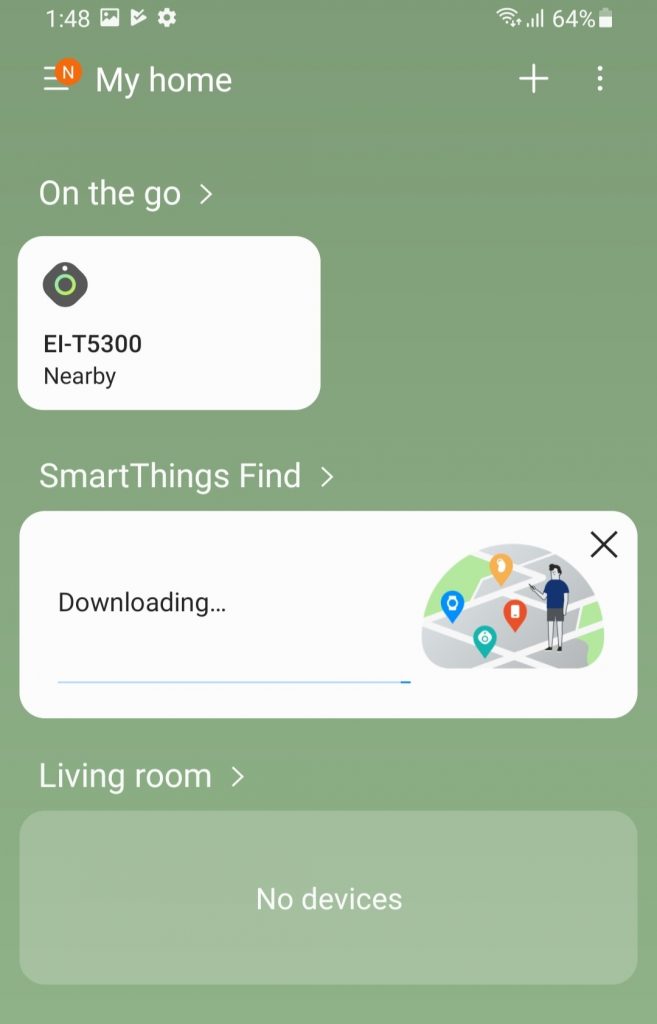 To get started, you just have to basically attach the SmartTag to any item using the look and a little string/chain and you're good to go. In the pack you only get the SmartTag, so you pretty much have to find your own string or lanyard.
After that, you download the SmartThings app on your phone and you can begin tracking your item wherever it may be. It pairs via low-energy Bluetooth and that's pretty straightforward.
It's also a button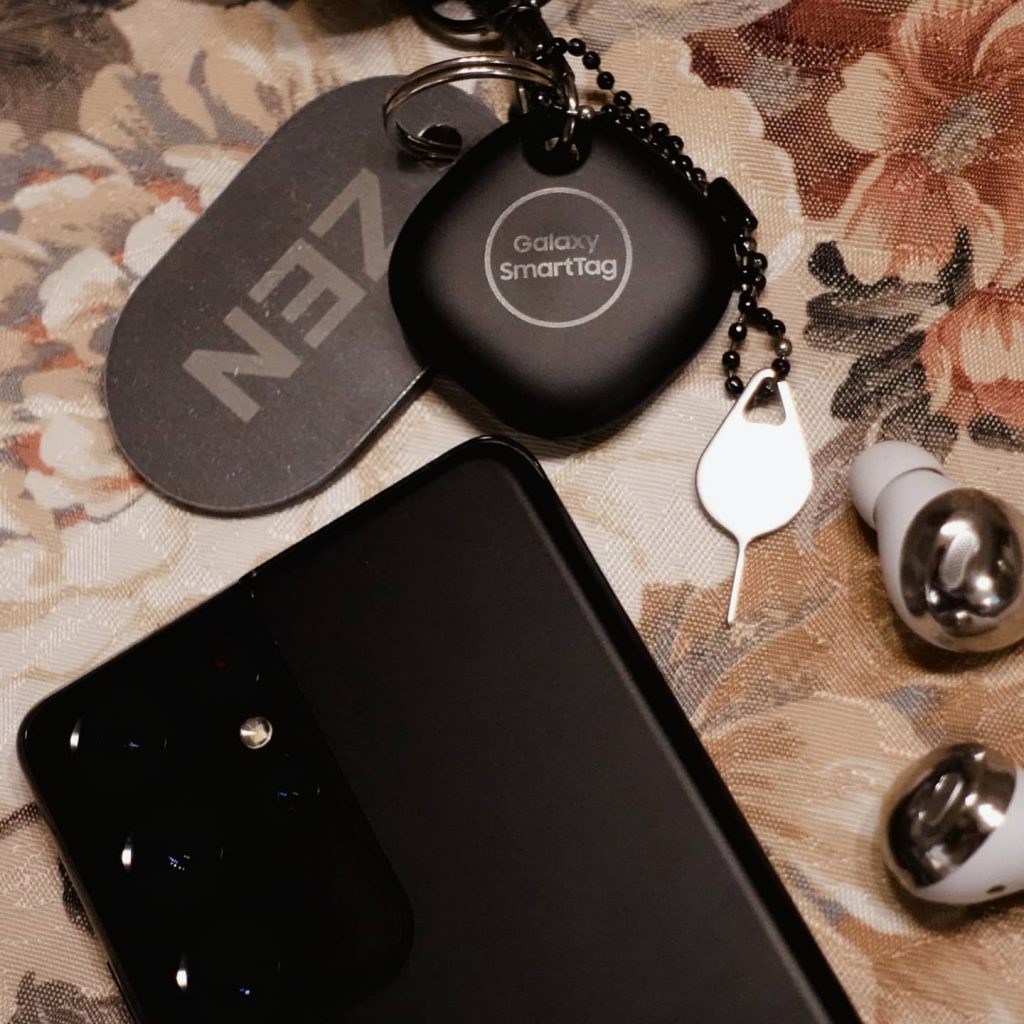 You are able to press on the Galaxy SmartTag logo and it will emit some beeping sounds as an indicator. What does it do exactly? It talks to your IoT and acts as a wireless remote for them of sorts. From within the app you can see what's compatible and have it paired to the SmartTag. My room is full YeeLights so that will be my best use-case for the SmartTag.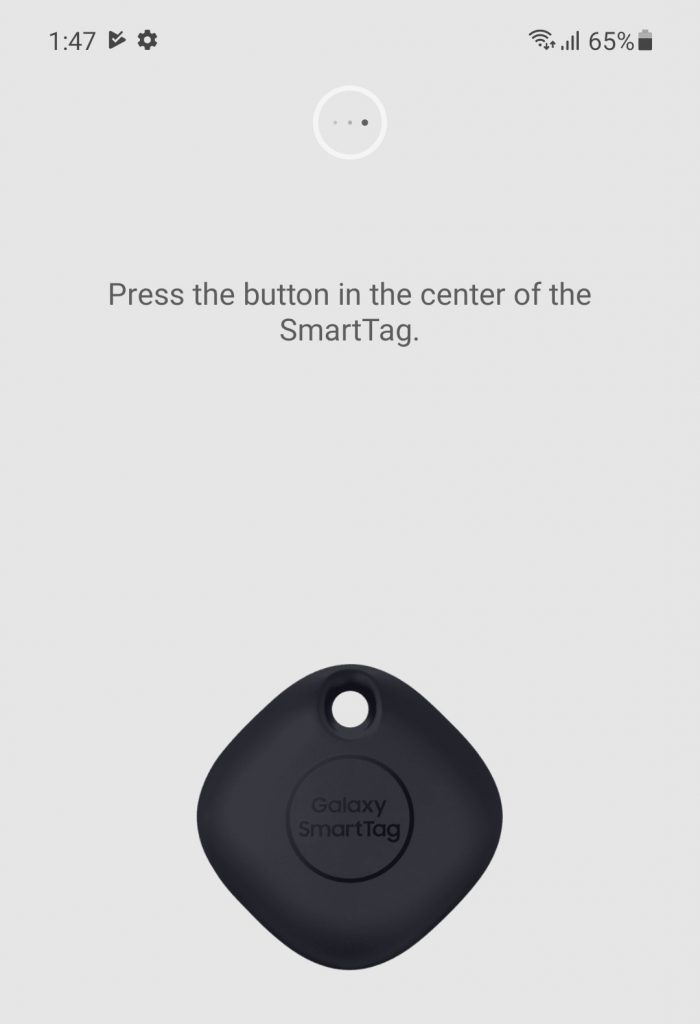 You can choose between pressing it once or pressing and holding it for any specific commands you set within SmartThings. I pretty much set my lights to turn on/off to start things simple.
Finding your tagged stuff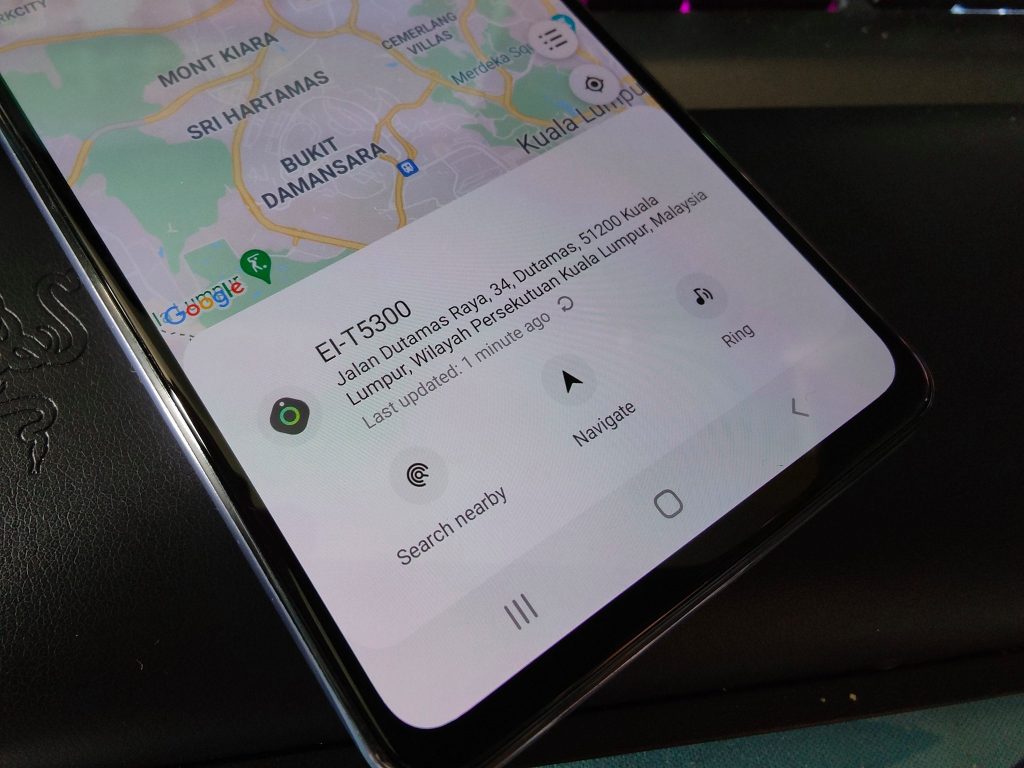 Alright, once you have your Tag and Phone side of things all squared up, you can find your missing item in 3 ways.
Bluetooth Range
If your item is within Bluetooth range, a signal strength meter will appear on your phone and you just have to follow the signal strength's intensity until you reach the maximum.
Maps
If your tag is beyond Bluetooth Range then this mode is recommended. Instead of signal meter, you will see a fullscreen map showing yourself and the tag, and you just have to walk to wherever it appeared. It has an accuracy of about 20 meters so it won't be too hard for you to narrow things down when you're really nearby.
Alarm Ring
You can ping for the SmartTag from your phone for you to hear where it is when you are near, and it's loud, like, 100dB loud. There's also 10 different tones for you to choose from which is neat.
It's better on a Samsung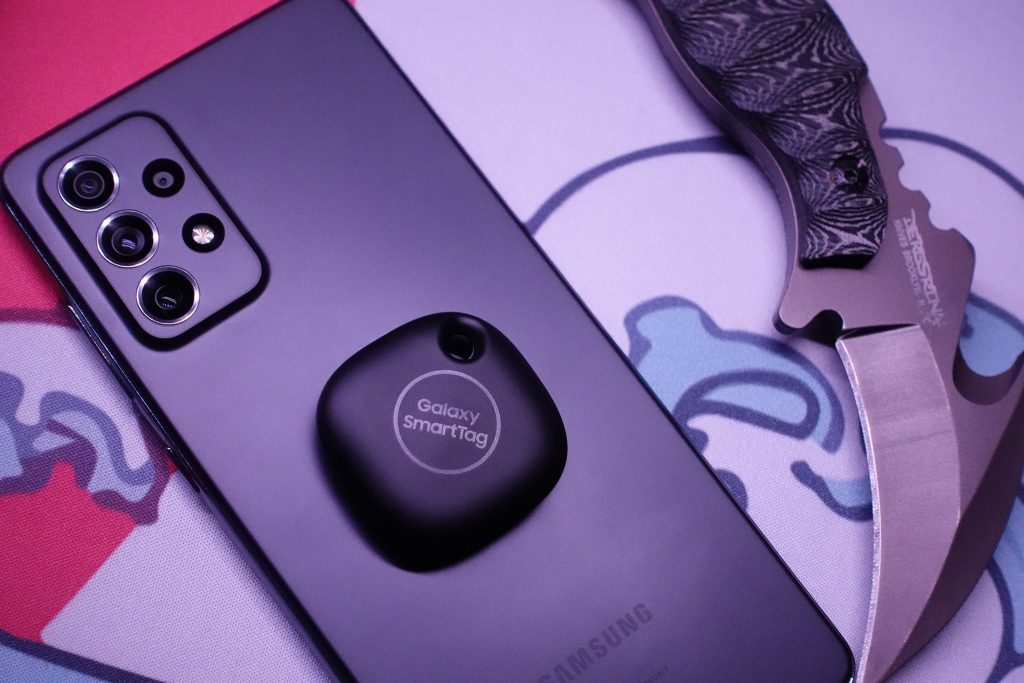 If you're an existing Samsung phone owner, you should be pleased with how well it blends into One UI. You get to set a widget on your homescreen as well as a button on your swipe-down shortcut menu. Phones outside of Samsun, you just have to use the SmartThings app directly.
Should you buy one? (or two)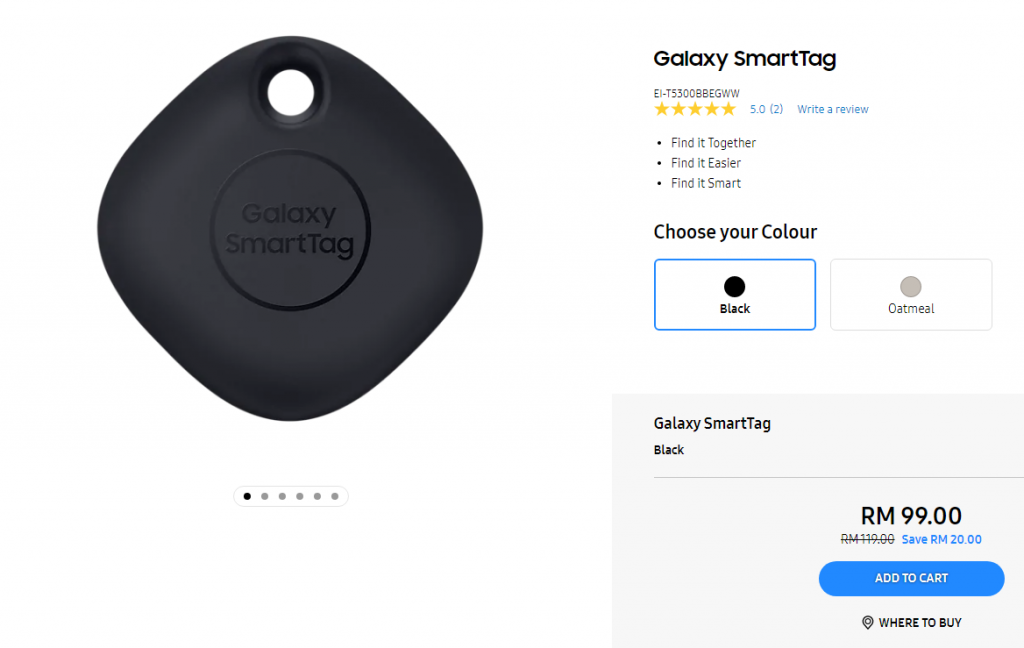 Well, the Galaxy SmartTag exceeded my expectations of it being just a simple locator, and had plenty more to offer such as being an IoT remote with plenty of integrations and even being a stylish charm for my lanyard and backpack. It used to have a launch price RM 119 for one and a 2-pack would set you at RM 209, but there's been a discount for them and it can be yours at RM 99 for one and RM 159 for 2.
If you're a person that misplaces things easily but want to be stylish at it too, then the Galaxy SmartTag is destined to be yours.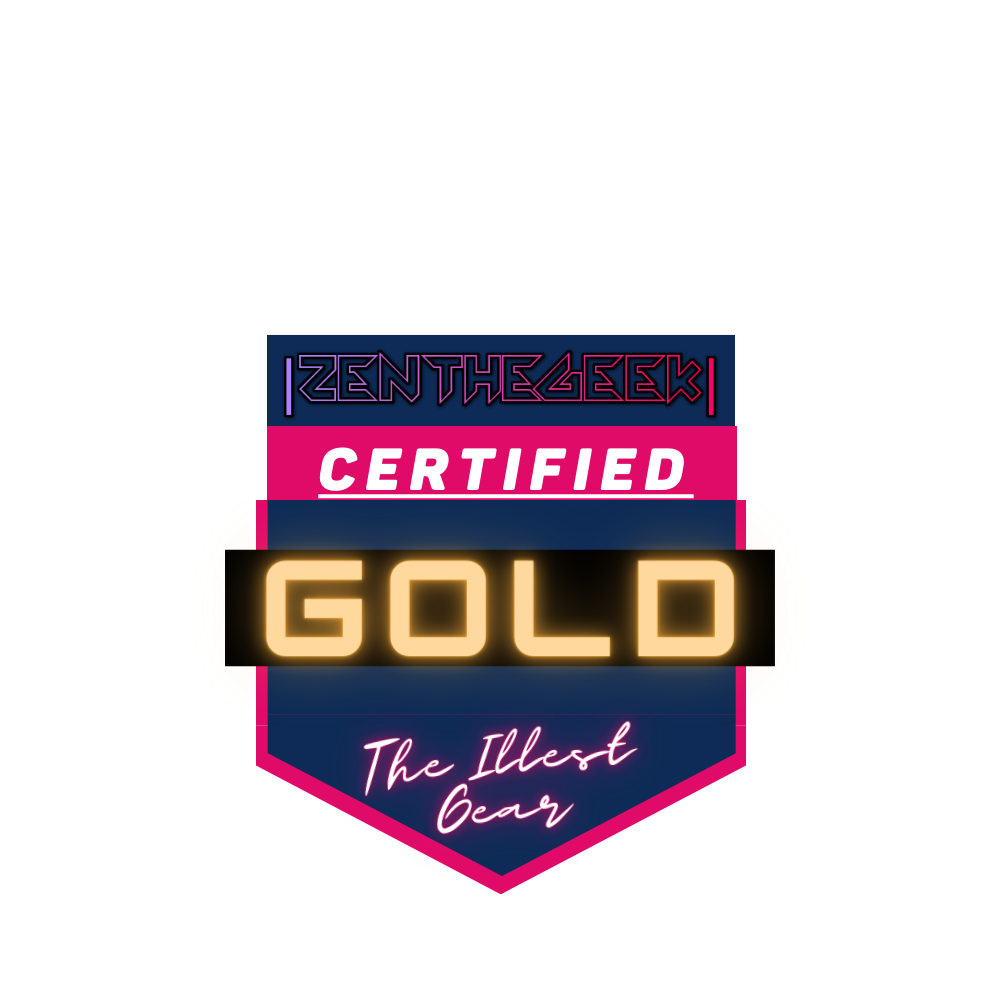 Samsung Galaxy Smart Tag – The Illest Gear
---