Samsung phones have been climbing up the price ceiling these days, and for good reason. They're faster, lighter, and take much better photos throughout the years, and the risk only gets higher when it comes to getting it damaged.
Samsung knows, that no matter how careful an end user is, it's in our nature to be involuntarily clumsy, dropping and wrecking our precious RM 5K Facebook machines.
Enter Samsung Care+, a simple, comprehensive coverage plan that you pay annually for to cover accidents, liquid and internal damage.
Renewal fees are determined by tier of smartphone/tablet, either being a Flagship or otherwise, up to 2 years depending on package chosen.
What does it cover, Zen?
The Samsung Care+ plan covers general device repairs, breakdown repairs, and even replacements if your device is beyond repair. The plan even offers free pickup and delivery for added convenience and as a pandemic-adapted measure.
Pricing Structure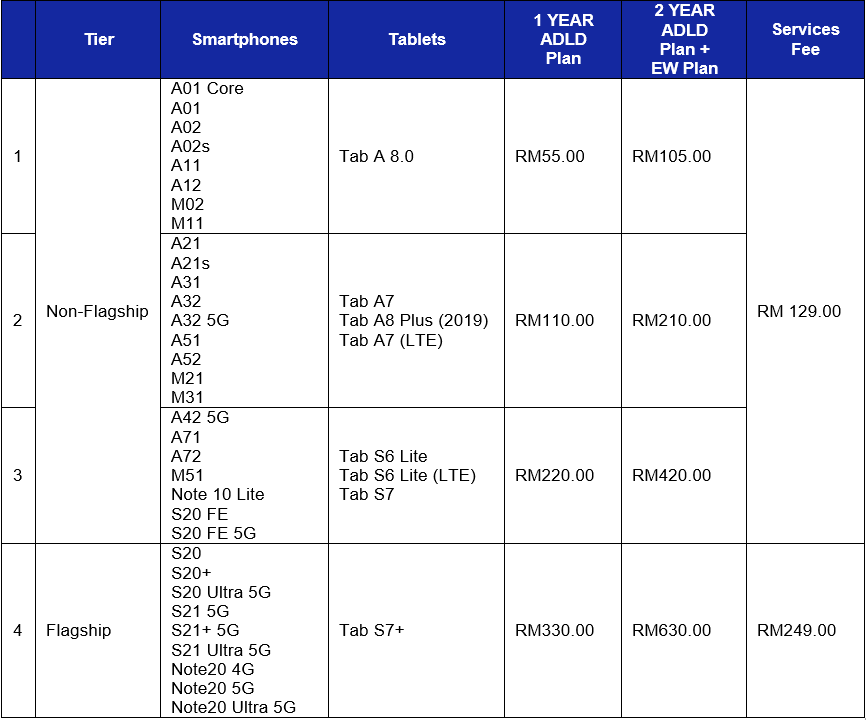 What do we think?
I mean, if your phone costs so much, it's better to be safe than sorry. We remember being quoted more than RM 1000 to replace an S20 Ultra screen because there was no coverage back then. You pay RM 330 for a year, and then RM 249 for the service fee ONLY during the repair phase, rallying a total of RM 579 to repair your device hassle free, which I would say is way cheaper than buying a new phone completely.
My clumsy-self needs to sign up, where Zen?
Easy, just click this link to check if your device is eligible for the plan and sign up! :