An Admirable gaming piece
The Black Shark 4 focuses on one thing and it focuses on it well. Gaming. With strong performance out of the box that's backed by a ludicrous charging speed and value for money, the Black Shark 4 makes for a wise choice when it comes to high-octane mobile gaming with very little compromises.
Good
Ludicrous 120W fast charging
Strong performance
Physical trigger buttons
Fantastic value for money
Ungood
No wireless charging
Weird storage variants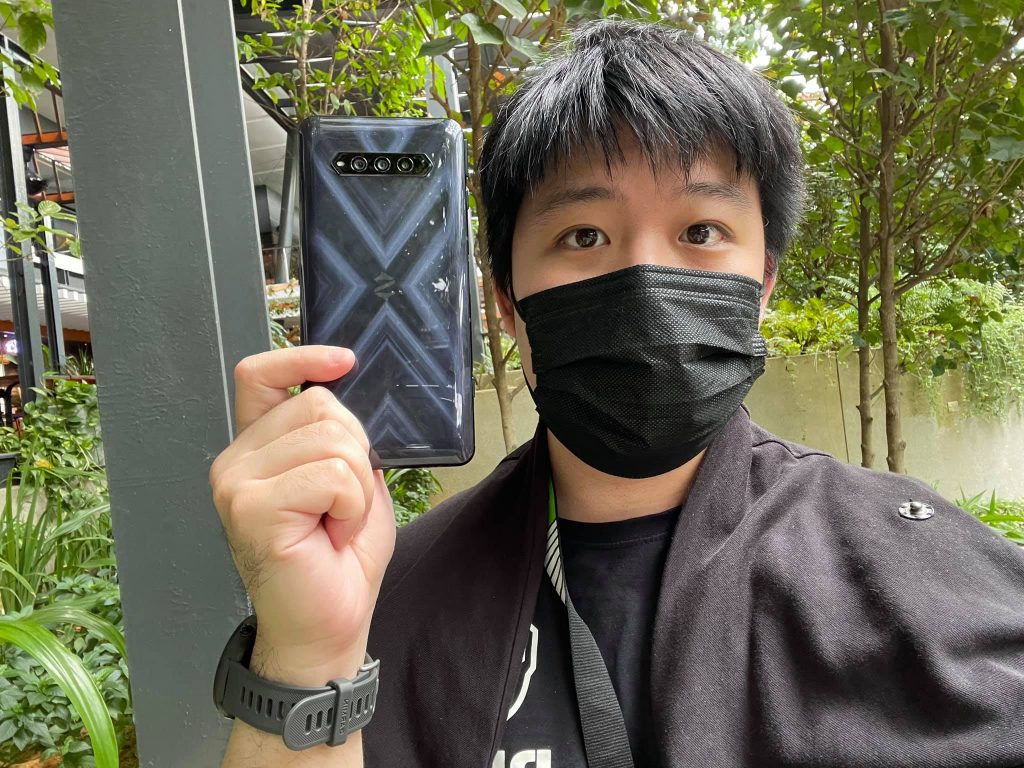 ---
Specs
---
CPU
Qualcomm Snapdragon 870 5G
Memory
8GB+128GB / 12GB+128GB/ 12+256GB
Display
6.67″ FHD+ Super AMOLED @ 144Hz, 1300 nits Peak Brightness, HDR 10+
Camera
48 MP – Wide
8 MP – Ultra Wide
5 MP- Macro
20 MP – Front Facing
Connectivity
Bluetooth 5.1 ,USB Type-C 2.0, 5G, Up to WiFi 6
and NFC
OS
Joy UI 12.5 (Android 11)
Battery
4500 mAh, 120W Fast Charging
Available Colors
Black, Grey
Retail Price
8GB/128GB – RM 2,299
12GB/128GB – RM 2,599
12GB/256GB – RM 2,799
Design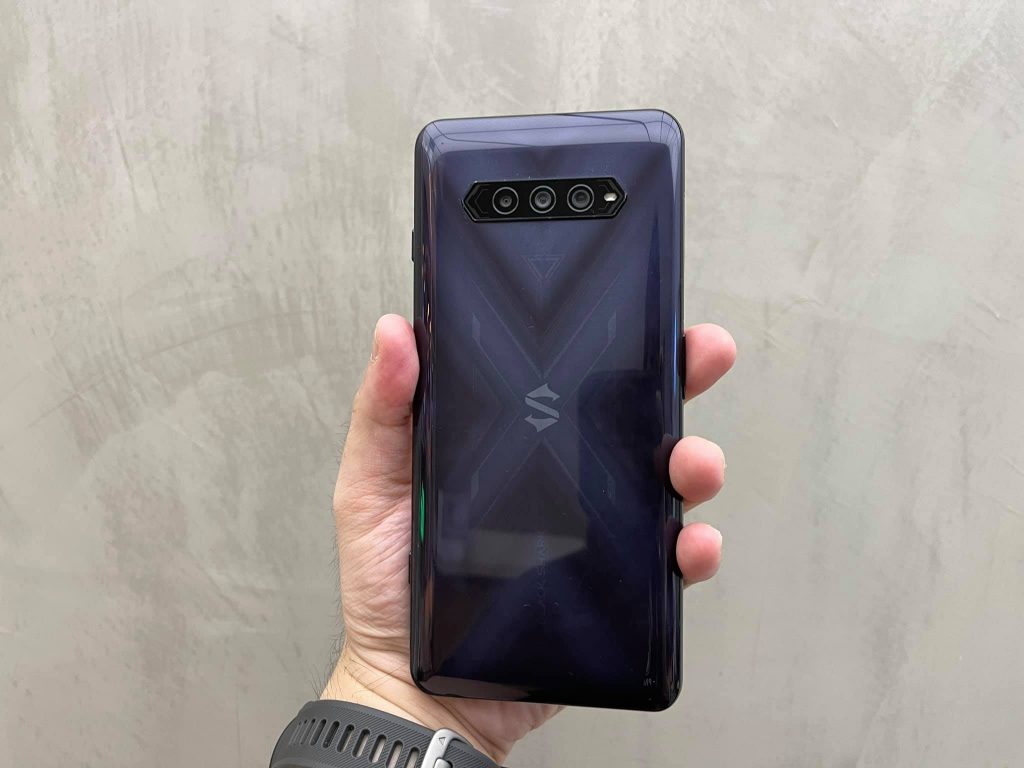 "It's an absolute fingerprint MAGNET "
The Black Shark 4 is an absolute beast in value and performance. Being the 4th addition to the Black Shark family of gaming smartphones, it's a phone that's set their eyes to be a mainstream option for those looking to game just about anywhere without breaking the RM 3000 ceiling that competitors have set for themselves.
Holding the review unit, I definitely felt that 210g weight on my hands. It's a solid glass and metal sandwich that's balanced just little top-heavy. Perhaps it's just the cooling system influencing the weight distribution. It has rounded edges and it's nearly 10mm thick, and slapping on the included grip case makes it even thicker. Most gaming class phones are thick any way, and for good reason. It didn't feel uncomfortable playing for prolonged periods of time so that's already a good sign.
At the back a small Black Shark 4 logo can be seen being enveloped by an X pattern that gives off a metallic gradient that seems to move when you tilt it. It's slightly reflective and dark so even though the device is indeed a fingerprint magnet, it was hard to notice them.
The camera module is in a slit position, bringing back some memories of the Galaxy S10. Definitely as expected for a gaming phone. The case is already thick enough, so the camera module doesn't stick out too much.
Display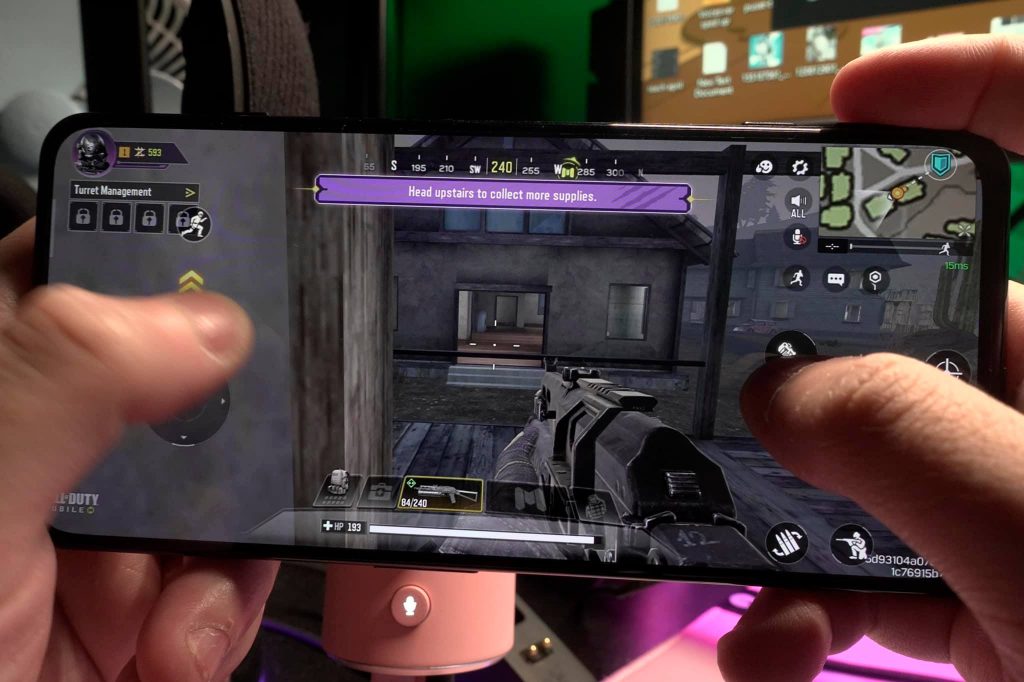 The 6.67″ display is sleek and tall, plenty of screen real estate for all my gaming. The bezels were surprisingly thin all around, with a little tiny cutout for the front-facing camera.
The display is a strength here, being capable of 144Hz gaming with options to tone down to 60Hz or 90Hz, adding versatility right off the bat. Adding to this is an astronomical 720Hz touch response, which is pretty damn fast for your fingers. Black Shark really paid attention to what mobile gamers needed here.
Colors were excellent for its price, taking full advantage of the Super AMOLED panel to provide inky blacks and vivid spectrums.
"A workhorse device with mediocre battery life "
The featured Snapdragon 870 5G works hard on the Black Shark 4, with most non-gaming apps running at 120 (except YouTube). Navigation was buttery smooth and with no delays. There was nothing on the Play Store (game-wise) that the Black Shark 4 wasn't able to run. I particularly enjoyed Call of Duty Mobile here as I was able to take advantage of the pop-up trigger buttons and setting them up to aim-down my sights and fire my gun. It felt like my phone was also a game controller and it was something that's way better than air triggers that had no actuation and clickiness.
Tip: CODM, PUBG Mobile and FreeFire users, you won't be able to get the full 144Hz refresh rate as most titles have their own FPS caps, so forcing it would cause things to stutter. I highly suggest setting the refresh rate to "Intelligent Switch" in the drop-down performance manager when you're in game to keep things running smooth.
The 4500 mAh battery is charged via the provided 120W charger in the box. At first I thought it was overkill, but considering that the battery was only able to last about a day on a single charge as a gamer, being able to charge back to full under 20 minutes offsets that problem. This however, is proprietary technology, so you can't just use any 120W charger AND cable. You're going to have to buy spares if you want easier accessibility.
The Black Shark 4 runs on Joy UI 12.5, which looked and felt a little close to stock Android with some gaming aesthetics intergrated into the design.
Shark Space
Shark Space is the dedicated gaming centre of the Black Shark series. You can either tap on the app or press and hold both the trigger buttons to activate it.
From there you can manage all your games, accessories and all game-related settings like universal brightness, auto-rejecting phone calls and choosing refresh rates. Shark Space is also able to be called on by swiping the corners of the Black Shark in any game that you're playing to change things on-the-fly.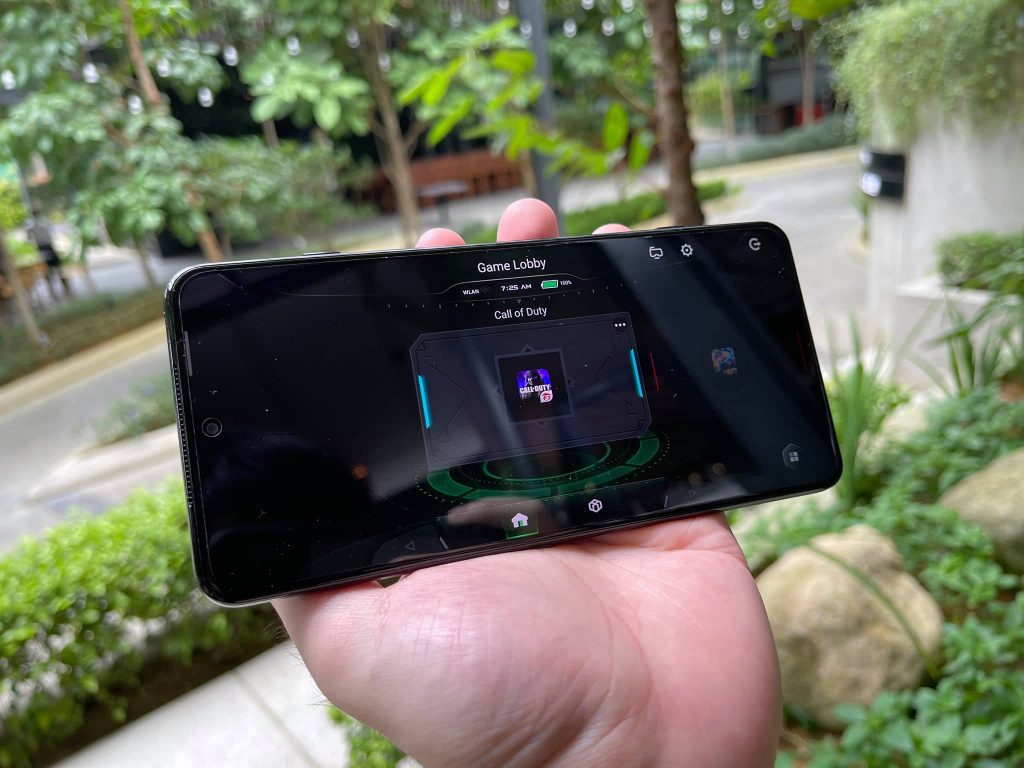 The power button is on the right side and doubles as a fingerprint reader. I guess that's one way to keep costs low without annoying the hell outta anyone.
Camera System isn't half bad.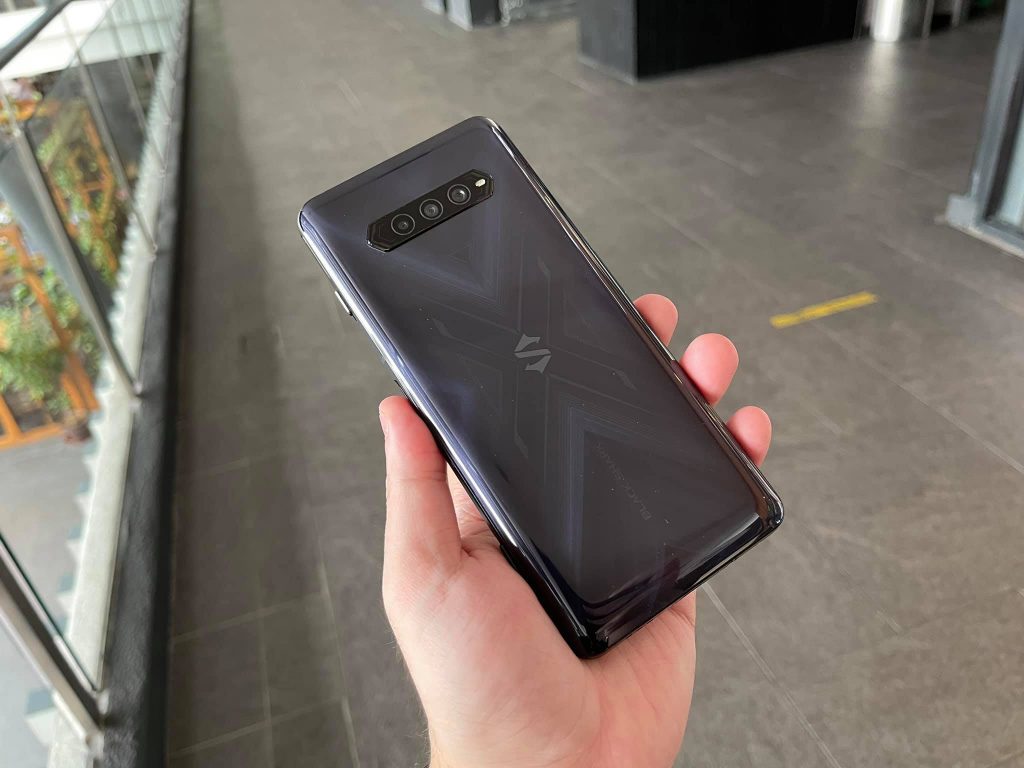 Under assuming circumstances, we would expect gaming phones to have only half-decent camera systems. The Black Shark 4 however actually had a pretty usable set (With 1 major exception)
. The main sensor is a 48MP wide angle that has impressive dynamic range and sharpness that's typically plagued by underexposure.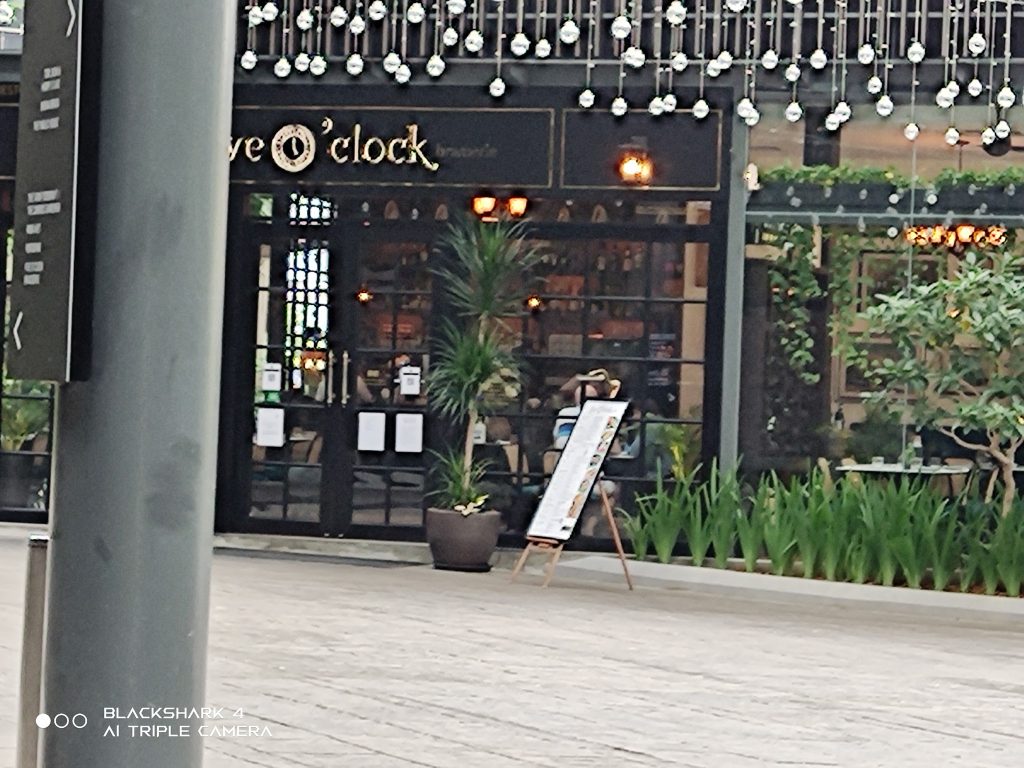 The 8MP ultrawide does a decent job correction distortion but occasionally hits off the wrong white balance and goes towards the green side of things.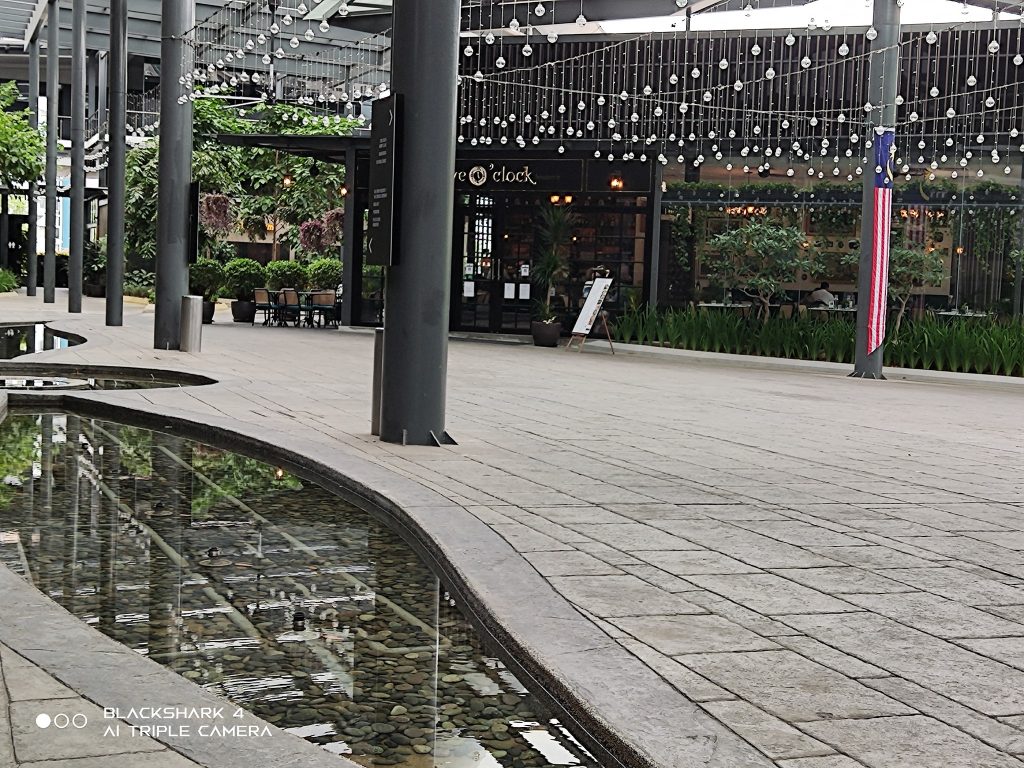 Things start to hit the fan with the 5MP macro sensor. It was a long, painstaking process for the sensor to focus on patterns and subjects, and after that, only to realize that the blurs were too aggressive for my liking, regardless of lighting conditions. It's still okay. We're not using the Black Shark 4 for any serious photography anyway.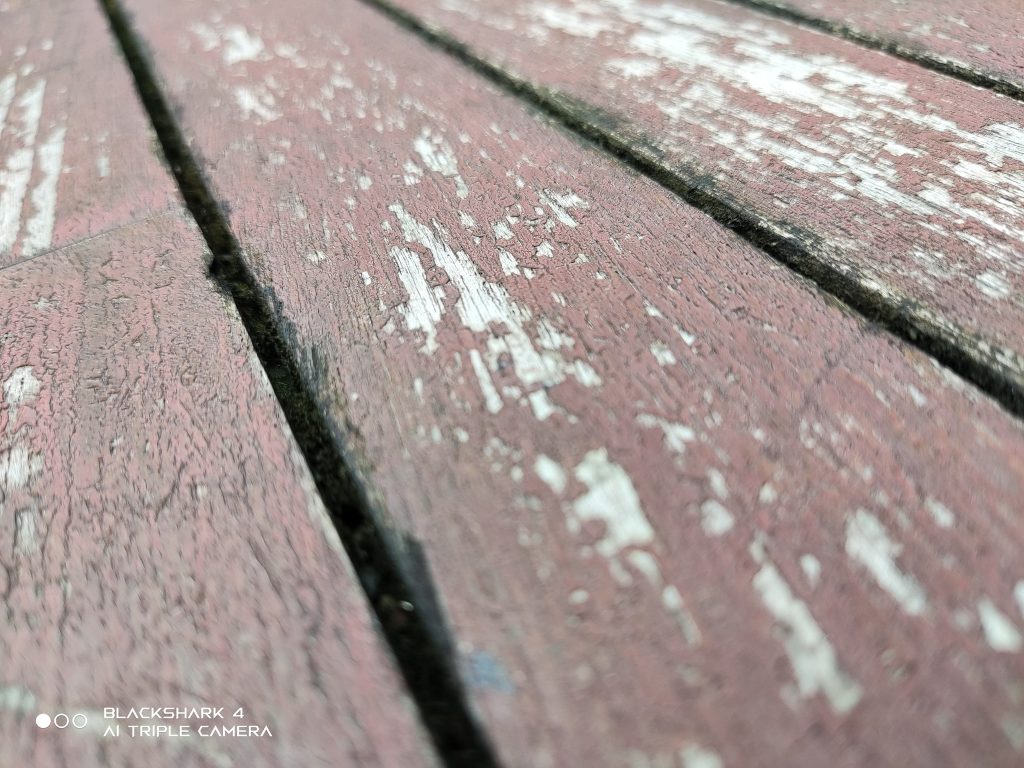 ---
"Beautify Central"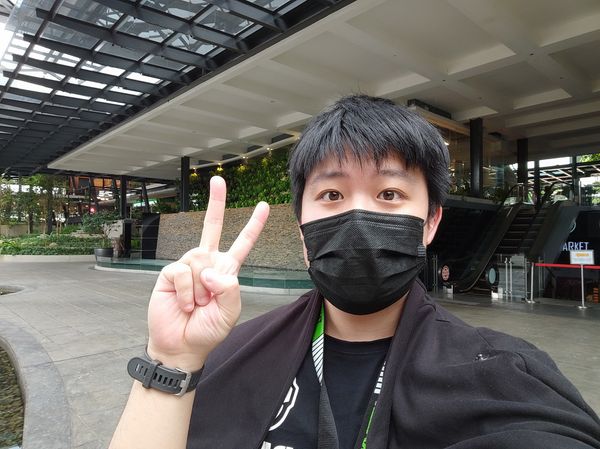 The 20 MP selfie camera here does so-so, passing in exposure and skin tones. The auto-beauty kicks in aggressively and almost any level of clarity got compromised with smudginess that can't be saved with even studio lighting.
---
You and I both know who would buy this.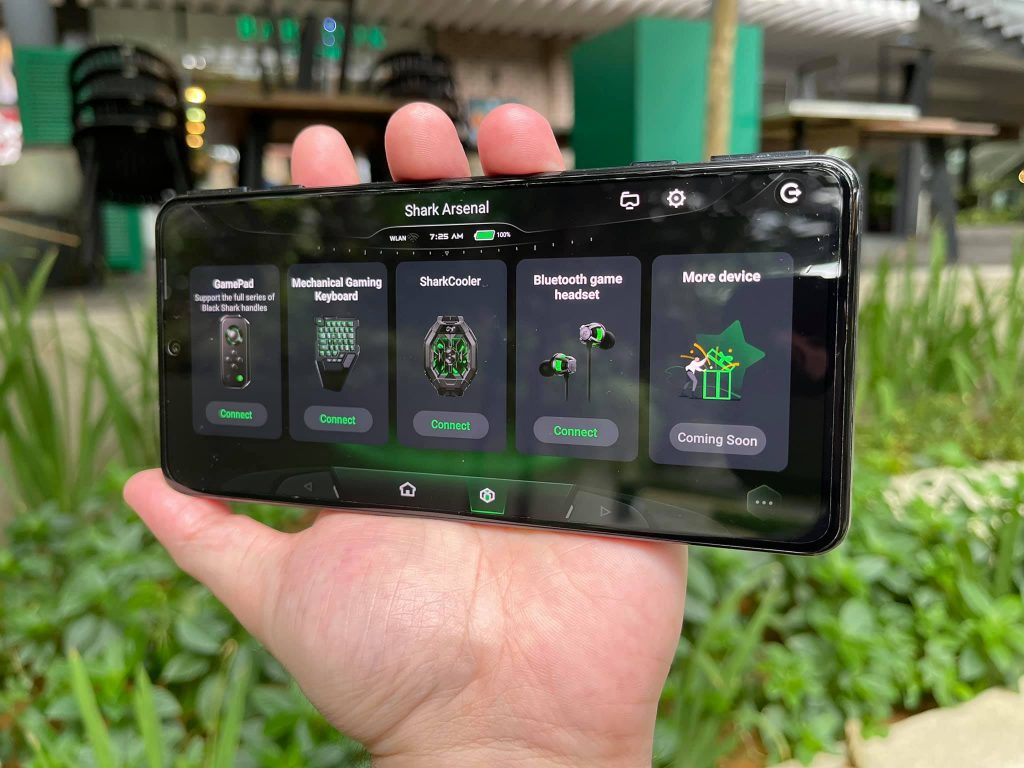 Without a single morsel of doubt, I can confidently recommend the Black Shark 4 for gamers. The physical trigger buttons were a pleasant experience and the device didn't even break a sweat on max settings on high refresh rates. The raw power of the Snapdragon 870 is strong but it definitely won't beat the likes of the Snapdragon 888+. Phone games still have framerate caps anyway so as long as the Black Shark 4 can perform consistently over long periods without throttling and burning my palms up, it gets my recommendation.
For just over RM 2,299, it's a good gaming phone with an abundant of accesorries and attachments to build a great gaming experience. I do recommend topping up a little to get either the magnetic cooler or the previous generation for better thermals. Don't get me wrong, the Black Shark 4 does well on its own, but it's always better to be safe than sorry.
We officially certify the Black Shark 4 to be worthy of the Silver Award.