" The nova 9 SE exists to challenge higher end devices, with its strengths lying in its 108MP camera, 66W Super Charging and even DCI-P3 Gamut coverage. It proved to be one of the best phones in it's price tier "
The HUAWEI nova 9 SE does well for a phone that costs just RM 1099. It's a solid device that delivers to users an above basic experience which is perfect for those who want just that. However its middling performance and cameras sets it back a notch, with only the main camera being the best among them. In terms of battery life however, the nova 9 SE lasts long and charges fast, ideal for those who are messaging and social media heavy.
---
Specs
CPU
Qualcomm Snapdragon 680 chipset (6nm)
Memory
8GB RAM / 128GB (microSD support)
Display
6.78-inch 1080 x 2388 IPS 90Hz
Camera
108 MP, f/1.9, (wide), 1/1.52″, 0.7µm, PDAF
8 MP, f/2.2, 112˚ (ultrawide)
2 MP, f/2.4, (macro)
2 MP, f/2.4, (depth)
16 MP, f/2.2, (wide selfie)
Connectivity
Bluetooth 5.0,USB Type-C 2.0, 4G, Up to WiFi 5
Dual SIM Hybrid
OS
EMUI 12 (Android 11)
Battery
4000mAh 66W fast-charging / NO wireless
Available Colors
Midnight Black, Pearl White, Crystal Blue
Retail Price
RM 1099
---
Design
"A Nova-esque design "
The Nova 9 SE comes in a typical mirrored finish with really slim bezels (1.05mm). It's solid to hold and feels more like a RM 1500 phone than a RM 1000 one. The metallic sides are cool to the touch with the right side having an inward cutout for an easier feel for the power button. This is a convenient touch but also one that drives me crazy. The power button is a flat button, and you make a deep cutout? that's going to make it harder to press and scan my fingerprint, which leads me to worry that one day if I'm pressing too hard the power button might get stuck and it would feel very uncomfortable.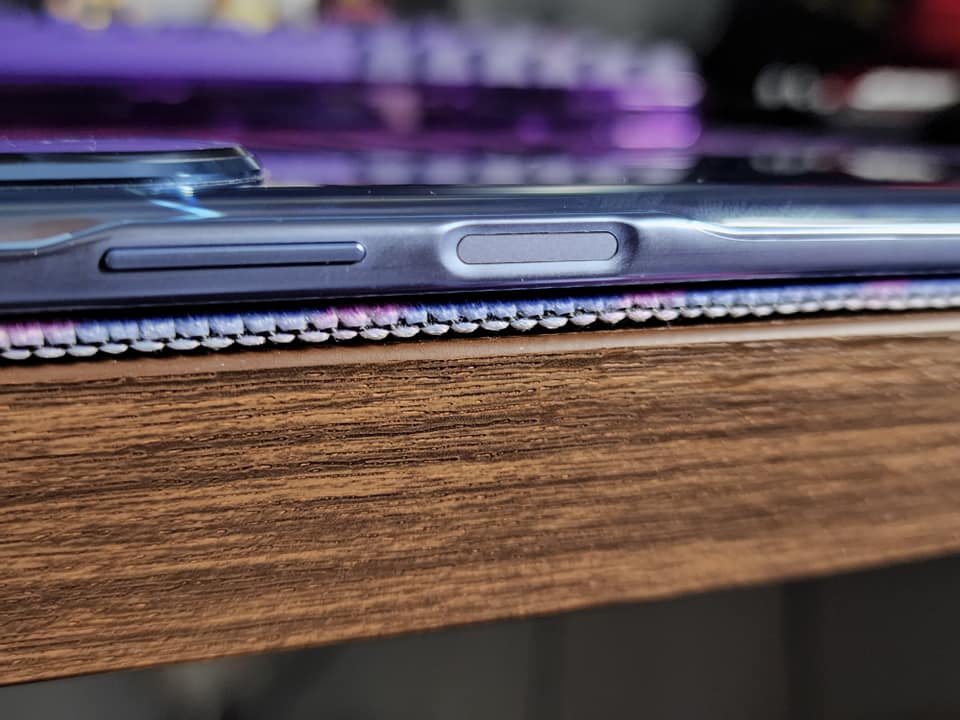 We've gotten the Crystal Blue review unit and the outlook is more of a shiny baby blue that some users might appreciate.
In the front is a 6.78-inch FullView IPS panel capable of up to 90Hz of smoothness. This is still an ideal refresh rate for me for smoothness and battery life, and besides, there's only so much you can get at this price range. The edges are curved, paying much homage to last year's Mate 40 Pro.
The rear just straight up follows nova 9. The dual-circular camera module looks nearly identical to the nova 9's and if you're a fan of that then this design language should remain appealing to you.
Performs Admirably well
The Snapdragon 680 chipset focuses on battery life over performance, and it shows. For those seeking a phone to perform non-gaming tasks, the nova 9 SE is able to provide that with its hardware, with a constant 90Hz refresh rate. If you're just on social media then apps like Facebook, YouTube and Instagram should work no problem. What's good here is the battery life, and as someone who receives emails and messages at every waking moment, I tend to prefer a long standby time so that I don't have to wait to reply people because I need to charge frequently or force myself to login to my PC.
90Hz IPS. Decent colors on a fair refresh rate.
The device however is not hopeless when it comes to gaming. You're definitely able to squeeze decent FPS out of the chipset's Adreno 610 GPU for 3D titles but I recommend toning the graphic settings to medium if not low. For 2.5D games however the nova 9 SE is able to mow through them no problem, except for more demanding titles like Cookie Run Kingdom where we get middling performance between 40-59 FPS even when things are set to low. Mobile Legend players, you can get at least 60 FPS on medium so you can be rest easy knowing that.
Above Average Camera Performance With Vlog Advantages
Headlining the nova 9 SE is their 108MP wide shooter. By default it outputs to 12MP and the shots were colorful and sharp. However, this was just at first glance. Zooming into detail, you'll manage to find some fine noise in shadows and the post-processing kind of muddles up complex textures like tree leaves. One thing it did well was harnessing good dynamic range and keeping the white balance in check without leaning to either cool or warm sides.
Pumping it up to high-resolution mode, which pretty much super-samples the default output leads to slightly sharper images but does not provide enough detail to salvage the shot. It's good, but we've simply seen better.
Ultrawide outputs to 8MP with the shots being just decent at best. Colors are a little washed out compared to the main shooter but that's kind of expected. It's incredibly rare, and the last time we've seen consistency between wide and ultra-wide was on the HUAWEI P50 Pro.
Lens distortion did its job preventing fish-eye outcomes with some level of balance. Dynamic range is in the safe zone here along with more or less respectable levels of white balance. It is a RM 1K phone after all, and here it still does better than sub RM 7XX phones that are currently circulating.
Super Macro joins in the module gang, giving you the ability to take really up close shots. 2MP can only go so far, and these are those rare moments where I wished it had at least 5MP instead. Detail isn't as rich as anyone likes but it's there, with less than lively colors and only some software compensated sharpness.
---
Great For Selfies Though
I would say that the 16MP selfie cam on the Huawei nova 9 SE is quite qualified. You don't get to have many options in this price-range when it comes to wide-angle shots. Here, you can pick between standard 1x and wide angle, in which I must say the nova 9 SE did a good job in executing. The consistency is there, from color to sharpness, and I suspect that the 1x is simply a pre-crop and the wide-angle was the original size, since there is only 1 selfie camera. Portrait mode however was just passable and typical, my ears have softened up and as well as bits of my hair, but the faux bokeh is definitely one the better experiences I have had in this price range.
Well optimized battery and charging
The nova 9 SE employs a small 4000 mAh battery to run the show and based on my daily mixed use of calls, apps and mostly the camera, I was only able to get a full day's service out of it. The small capacity is dictated by how thin the device is, and based on my expectations I honestly thought I would only get up to an evening's use from the morning, but I was wrong. It managed to make it to nearly the next day before I had to charge it back up again. The capacity may be small, but it's well compensated with 66W fast-charging. In about 40 mins, you're definitely be ready for your next day so even with just a day's flight time you won't find yourself in a pinch since you'll even be back to half-tank in just 17 minutes.
Small Capacity results in faster recharging, I can't say that that's a drawback at all.
I don't recommend to use any other charger as these results could only be achieved via Huawei's own proprietary charger in the box, unless you were able to find another charging brick that specifically support's Huawei's protocols.
Charging Results
| From 5% | Unplug % |
| --- | --- |
| 17 mins | 50% |
| 25 mins | 88% |
| 40 mins | 100% |
Is it Good For RM 1K?
Well it depends on what you're after. If you just need a quick and easy phone with some decent cameras and good battery life, then the Huawei nova 9 SE would be a good choice. This is especially for the lightest of gaming and heavy social media use. A small capacity might be a turn off, but remember, it charges back up in mere moments, and that's something I know some of you will appreciate. Otherwise, top up a few hundred ringgit more and go for the nova 9 itself.
---