The music scene in Malaysia has either been mostly indie rock, pop and even sticking to the classics. From the days of No Black Tie, Telawi in Bangsar and the sprawling clubs strewn all over Changkat and now TREC, it's always been hard to find gems that are trying to make it on their own.
We recently bumped into Aizakku on Spotify and it was no accident, as the main genre Zen listens to ranges from Rock, Electronica and Synthpop, so the recommendation algorithm did most of the work putting this together.
Upon discovery, we found out Aizakku's from Malaysia and we've decided to listen in on his album Midnight Sakura. We were so impressed by his aethetic taste, electro-synthpop medleys that we've decided to hunt him down and have a quick interview sesh with him!
---
Getting to know Aizakku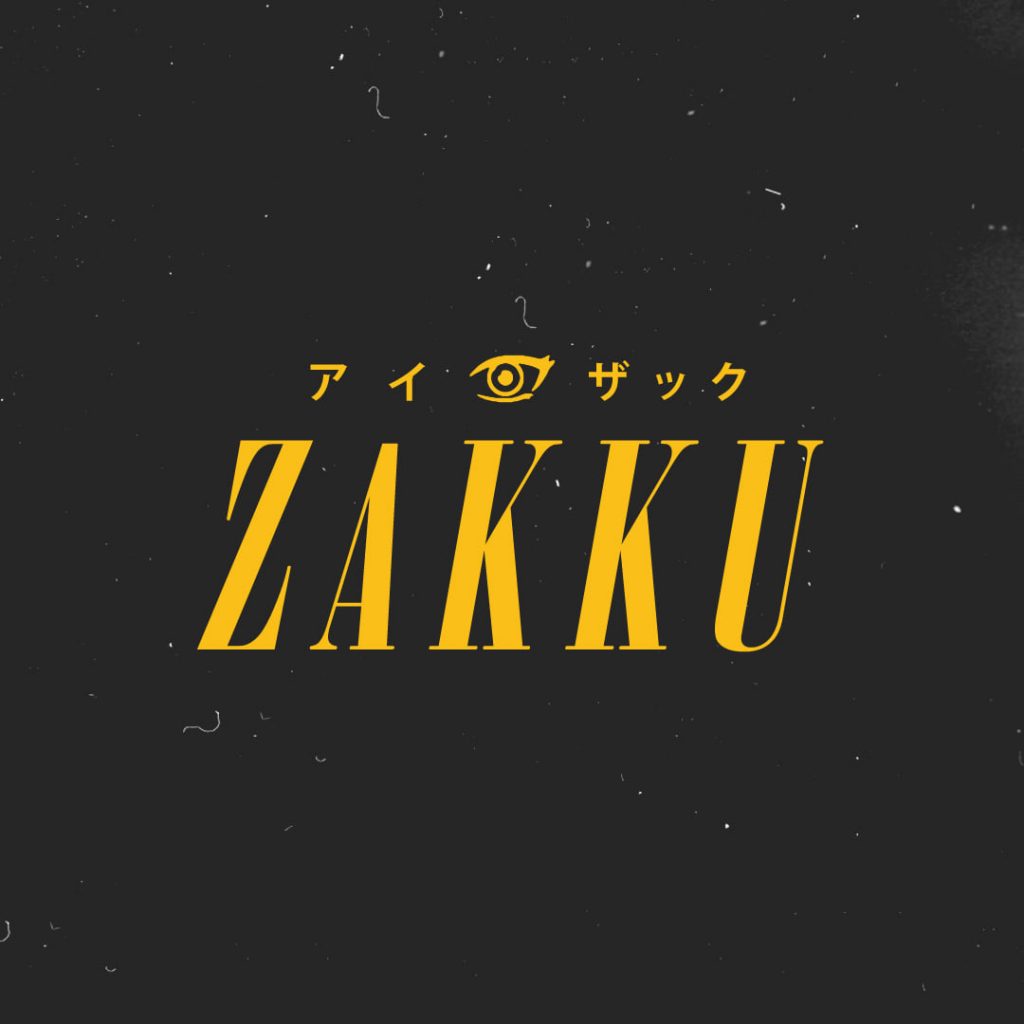 So Aizakku, tell us a little bit about yourself!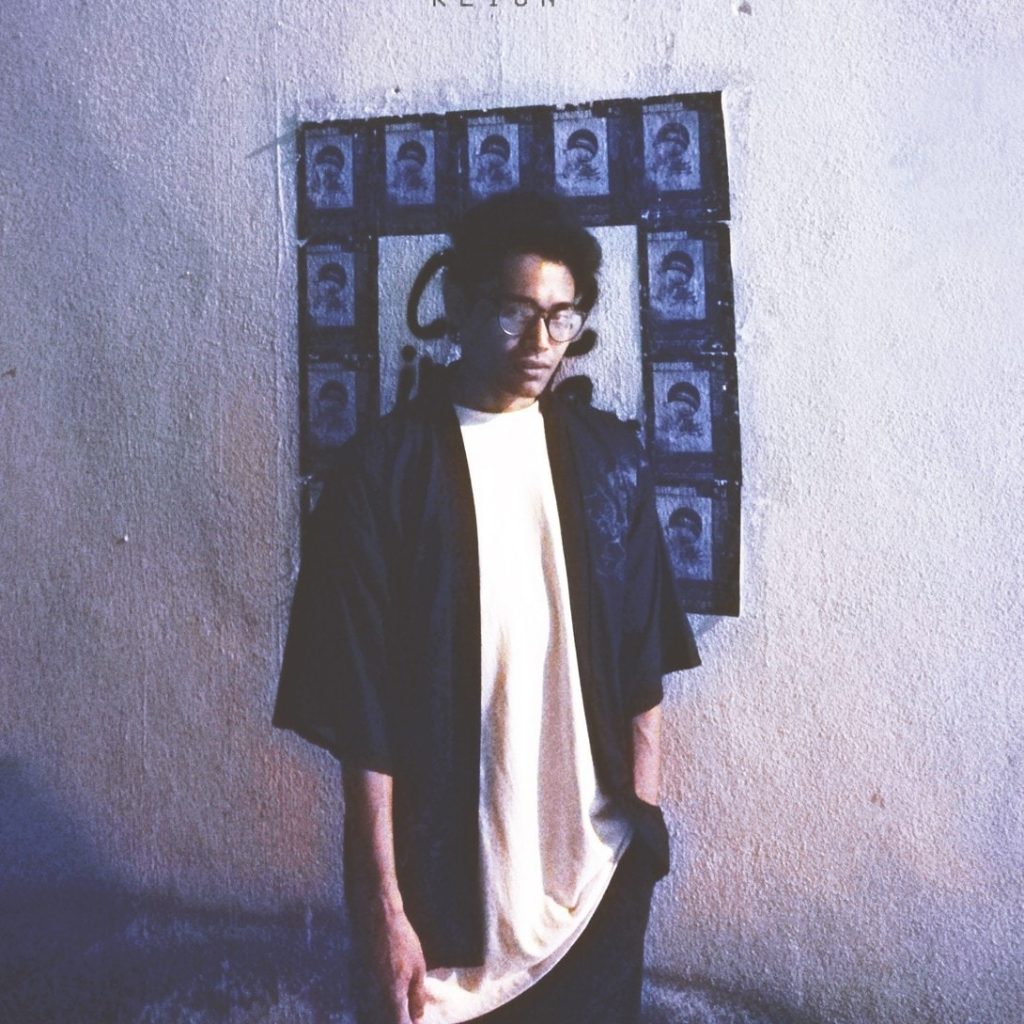 The name's Isha and I'm from Johor! Muar (Bakri) if you know the place. I'm an alumni of Business Management program (BBM) from Sunway university and now am a 24 year-old project analyst for a company that usually associates itself with a tiger.
I have been staying in Selangor for about 11 years and I'm currently residing in Klang.
---
How would you describe the music that you typically create?
Isha: Generally, I would describe the music that I create to fall under the realm/spectrum of electronic music, otherwise known as EDM (electronic dance music). Specifically by genre, I have been keen to produce electronic music ranging from Futurebass, Synthpop and Mid-tempo. Typically, this type of music ranges between 90 to 150 BPM and is heavily produced using virtual synthesizer (VST) rather than conventional musical instruments.
Who (or what) inspired you to make your music?
A lot of things inspire me to make music. It could be my own feeling (expression) and even an individual. Individual wise, I would say my biggest inspiration in making music comes from Porter Robinson, an American producer/artist from North Carolina, Us. Diving into his discography, his well known album titled WORLDS, is what really inspired me to make music in the first place. I still remember listening to this album for the first time. I know electronic music has been around for some time, but I have never listened to anything like his. I never knew electronic music/edm could be that beautiful and deep. His songs like Flicker, Easy and, Fresh Static Snow (I would say generally, all of his tracks actually) really brought my interest into this electronic music world and eventually producing.

Other than Porter, other EDM og(s) that have been a great inspiration to me would be producer/artist like Madeon, HOME, Mayflwr, Seven Lions, Odesza and Virtual Riot.

On the grander scale, I would say the music itself (electronic music/edm) is what inspired me to make music as well. To me, I feel like electronic music is a unique and interesting music department. It's by far the only musical field that I feel is inclusive enough to people who know and don't know how to play/make music. Someone like me, I cant play any musical instrument. Even up till this day. I can't even sing to begin with but electronic music proposes otherwise. If electronic music is a person, they'll be like "hey, don't worry. You don't need to know everything to make music. You just need to place the note correctly and you will be fine. You will produce". Personally, I have always felt that electronic music serves as a symbol of hope to me. Before I knew edm/electronic music, I had never seen myself as someone who's capable of being an artist (or just a music producer in general).
Everytime I watch TV/YouTube, or whenever I listen to the radio, I'll be saying to myself "Well, guess I'll never be like them/making music like them" but electronic music be like "Haha. that's when youre wrong kiddo"
Lastly, it would be the people around me. I had an amazing uni run and I was fortunate enough to meet a lot of interesting characters and persona. Somehow, in a way I couldn't really explain, I feel like the vibe that these people gave to me somehow inspires me in the music that I intend to make. For example, in my recent album, Midnight Sakura, the song titled ANNA is a song that references the character/persona of a good friend of mine, Anna. The first and the second part of the drop was meant to contrast her personality between being chaotic and calm (controlled I'd say). In a post-uni personal project, I made a song about another good pal of mine, titled Jaslyn just to capture the happiness that both of us enjoyed and garnered along the way of our friendship in uni. Other than this group, it would then be those artist/producer friends of mine who're already in the scene like Penny Lestrange, Marco George, and Nicole Mah.
What is your creative process like?
When I first start a project, usually, I would like to begin by setting the general theme/fundamental of the project. The theme would then dictate how the entire song/project is going to sound like. Specifically, by referencing the theme, it then helps me to choose the right sound (drum, synth, Chord and etc) to be used and employed into the track. On top of getting the theme/fundamental right, the most important workflow to me (you may not believe or agree with this workflow) but is also to have a lot of break in between the sessions. And by "lot of breaks", that also covers abandoning the project for one month only to come back to it when I'm mentally inspired and energized to produce. Personally, I learned that mental energy is very important in making music, hence I will usually tailor all my processes to support this need.
If you could change anything about the local scene (music), what would it be?
Locally speaking, I would like to see more electronic music being played in the local scene. Maybe it's just me, but I rarely see this type of music being played around. And by electronic music, I'm not always referencing the festival-edm kind of music (things you hear on EDC, Tomorrowland & what not) but literally, every sort of other style and type of electronic musical piece available. On the grander scheme, hopefully I would be able to change the general public perception about electronic music. Just like Porter, I want to show people that electronic music/edm don't always have to be a pump-fisiting, bass crushing, club-banger kind of music. EDM/electronic music definition and scope has always been bigger than that. It could be emotional, beautiful, powerful and touching given it's done correctly.
What is your most useless talent?
Not gonna lie. This is a very tough question haha. Walao, even I'm not sure how to answer this but if i have to nominate one, i guess it will be my shitposting ability HAHA. This year has been a great track for the memes department I'd say. Lots of memes were submitted and published this year by prominent pages and shitposting groups like Najib Memes for Barisan Teens and Subtle Malaysian Traits. Personal posting wise (via personal social media outlet), I successfully (by accident) tricked my instagram close friends into believing that the 3rd Jab exists based on the Mysejahtera vacc-checkpoint screen that I edited. Initially, I thought everyone would easily recognize the screen as fake but it came to my concern that, perhaps because the edit was too real, people actually thought that the 3rd jab is a legit thing. Eventually I had to make a story just to "explain the joke".

I guess these will fit under the useless category as I think they are only meant as stupid joke and temporal sensation rather than actually sending a message or something. Based on the example provided, I accidentally caused distress to the people around me. So yeah there we have it.
What is one message you would give to your followers, friends and supporters?
The very thing I want to say is thank you so much for always being there for me. Words can't describe how thankful I'm for having wonderful and supportive people like you. Especially during this pandemic season where everyone is just as depressed, demotivated and not "up-to-anything". Your support means the whole world to me, not gonna lie about that. Should there be a breakthrough (God knows when), we all should celebrate it together! But until then please stay safe and hope to see everyone soon when all this is over.
---
The Music
Midnight Sakura Album
Latest Single – Head in the Clouds
Release Schedule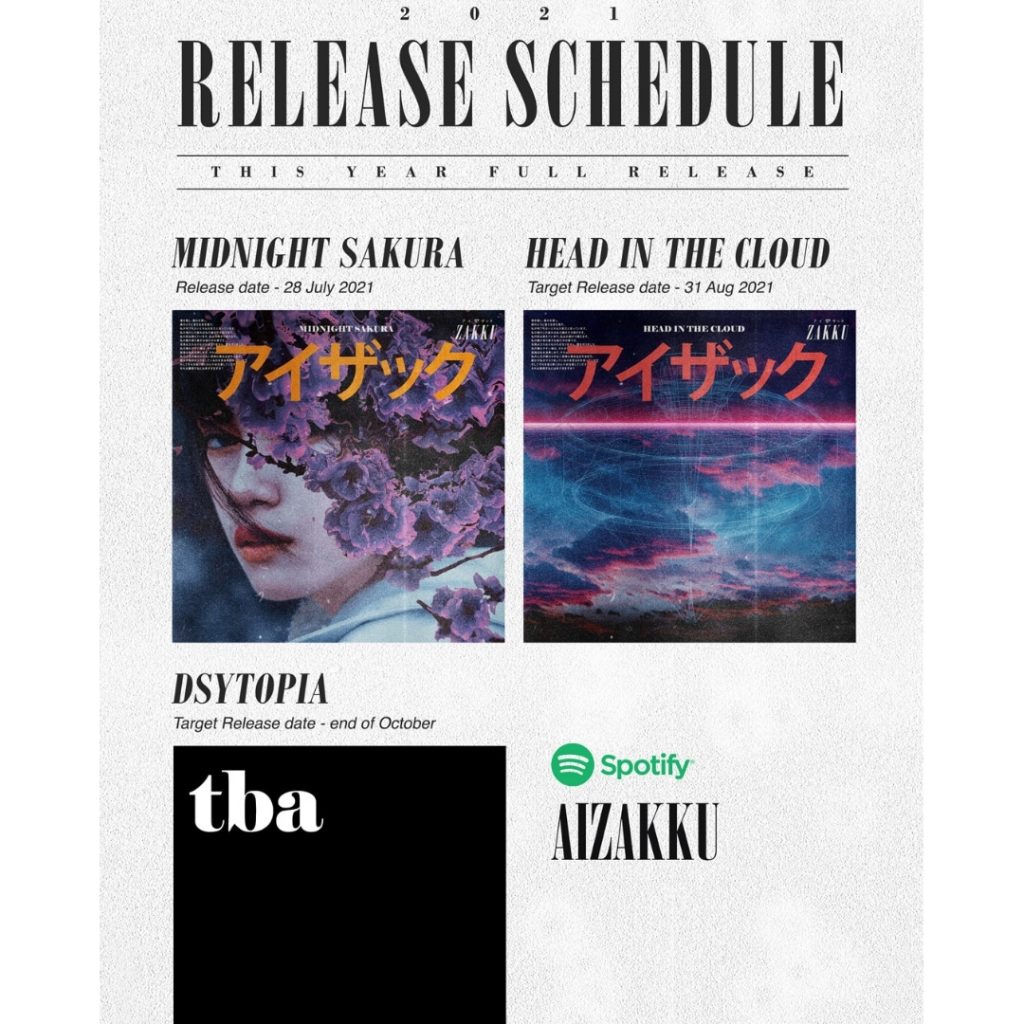 Aizakku_88 on Instagram