Xiaomi 12t
The Xiaomi 12T makes for a strong base model for the updated series with a lot to offer in gaming, camera and multi-tasking. With such strong pricing, it has everything it needs to be a flagship killer.
Love
Beautiful 1220p display
Wonderful main camera with OIS
20 minute charging
Long sustained gaming
IP53 Rated
Loven't
Weak secondary cameras
Mixed bag selfies
No more telemacro camera
Key Specs
CPU
MediaTek Dimensity 8100-Ultra
Memory
256GB + 8GB RAM UFS 3.1
Display
6.67″ 120Hz WUXGA+ CrystalRes AMOLED, HDR10+, Dolbyvision
Camera
108 MP, f/1.7, (wide), 1/1.22″
8 MP, f/2.2, 120˚ (ultrawide), 1/4″
2 MP, f/2.4, (macro)

20 MP, f/2.2, (selfie)
Connectivity
Bluetooth 5.3, USB Type-C 2.0, WiFi 6
OS
Android 12, MIUI 13
Battery
5,000 mAh, 120W Fast Charging
Available Colors
Lunar Silver, Black, Blue
Retail Price
256GB + 8GB RAM – RM 1999
---
Designed with 11T Pro DNA with 12 Elements
The Xiaomi 12T literally looks like the Xiaomi 11T with Xiaomi 12 elements. It sports the same curved-bias frame as the 11T and replaces the reflective finish with the matte glass finish that closely sticks to the Xiaomi 12 design pattern. We've honestly liked how the Xiaomi 12 turned out and we pretty much feel the same for the 12T. If it weren't for the screen size difference, the 12T and 12T Pro would be nearly indistinguishable.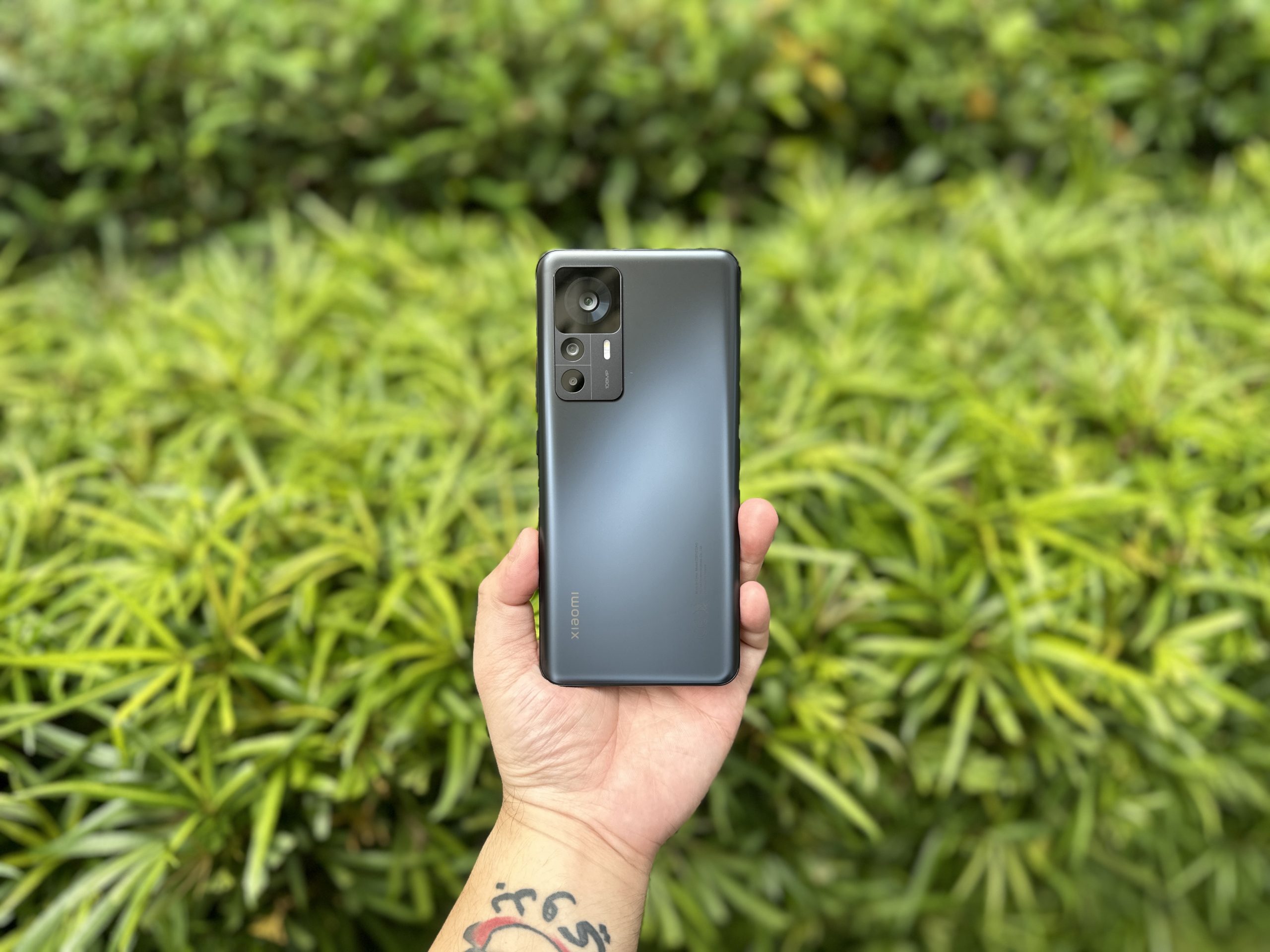 Like the 12T Pro, the biggest conversation piece is that huge camera sensor that's housed in a similarly metallic-boxy array with the remaining tertiary sensors and LED flash clustered together. Because the main sensor stands out a little taller than the rest, there is cause for concern for the safety of that lens. It almost felt like it would scratch easily and due to its large size, there won't be any external lens protectors that you can buy and stick on, and slapping the provided case on only does so much!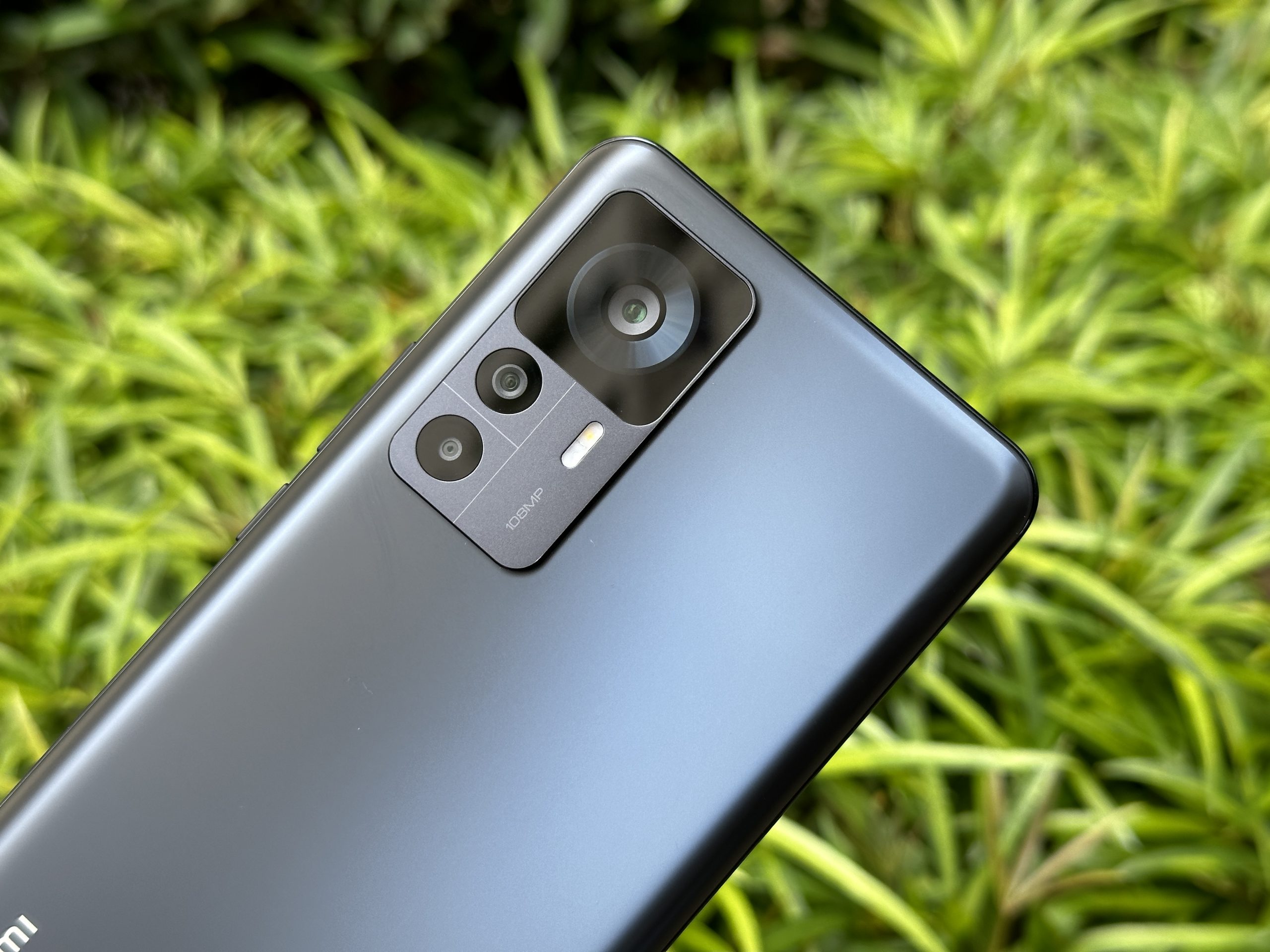 Triple Camera Setup, 1 Outstanding Result
The Xiaomi 12T is not meant to be equal than its bigger Pro model in terms of camera prowess and that's okay. It still packs a high-pixel main sensor flanked by your typical ultrawide and macro duo that's become industry staple.
The main sensor is still from Samsung, which is a still-capable Samsung ISOCELL HM6, which is a step up from the 11T's HM2. It deploys a nonapixel-binning process and outputs images in 12MP.
Wide Angle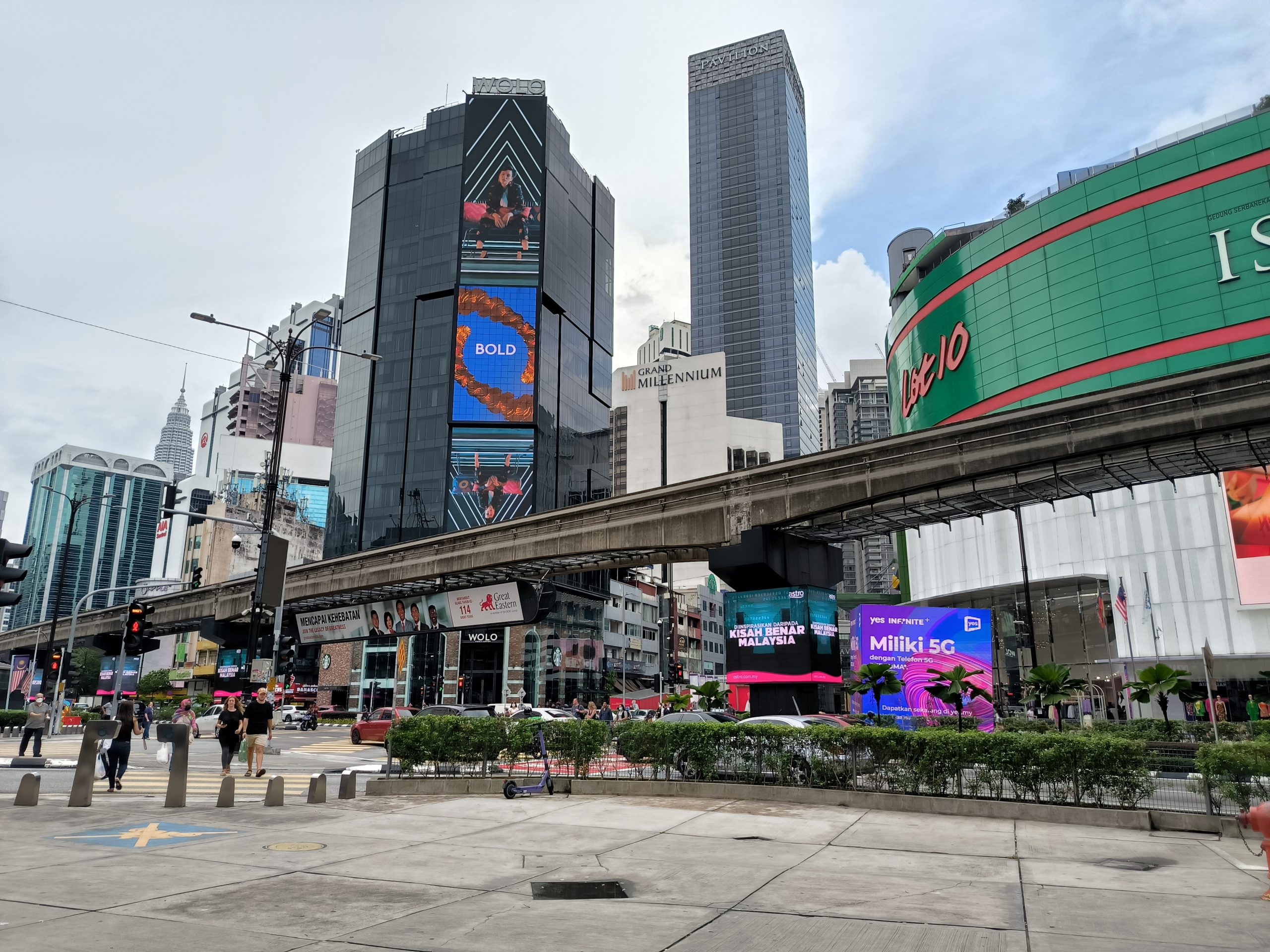 As expected, the main camera is the best sensor of the trio, delivering solid quality, detail and passable dynamic range. You will notice that colors are more saturated here. There's no oversharpening nonsense here, but you'll see that once you enable Ultra HD mode (108MP mode), detail gets only a little better but does very little in helping the outer regions from the centre of the image. You will just end up getting stacked renders altogether which make just one big clump.
It is still a satisfactory main shooter to have in your arsenal any day though.
Ultrawide
The 8MP Ultra-wide has similar results to the 12T Pro, producing shots with good dynamic range, but suffers with edge noise and very little distortion. It does well in day time but the edges tend to get really blurry and foliage just clips together into a clump once again. If you're not nit-picky, this shouldn't be an issue since it's only really apparent when you pinch-zoom in.
Selfies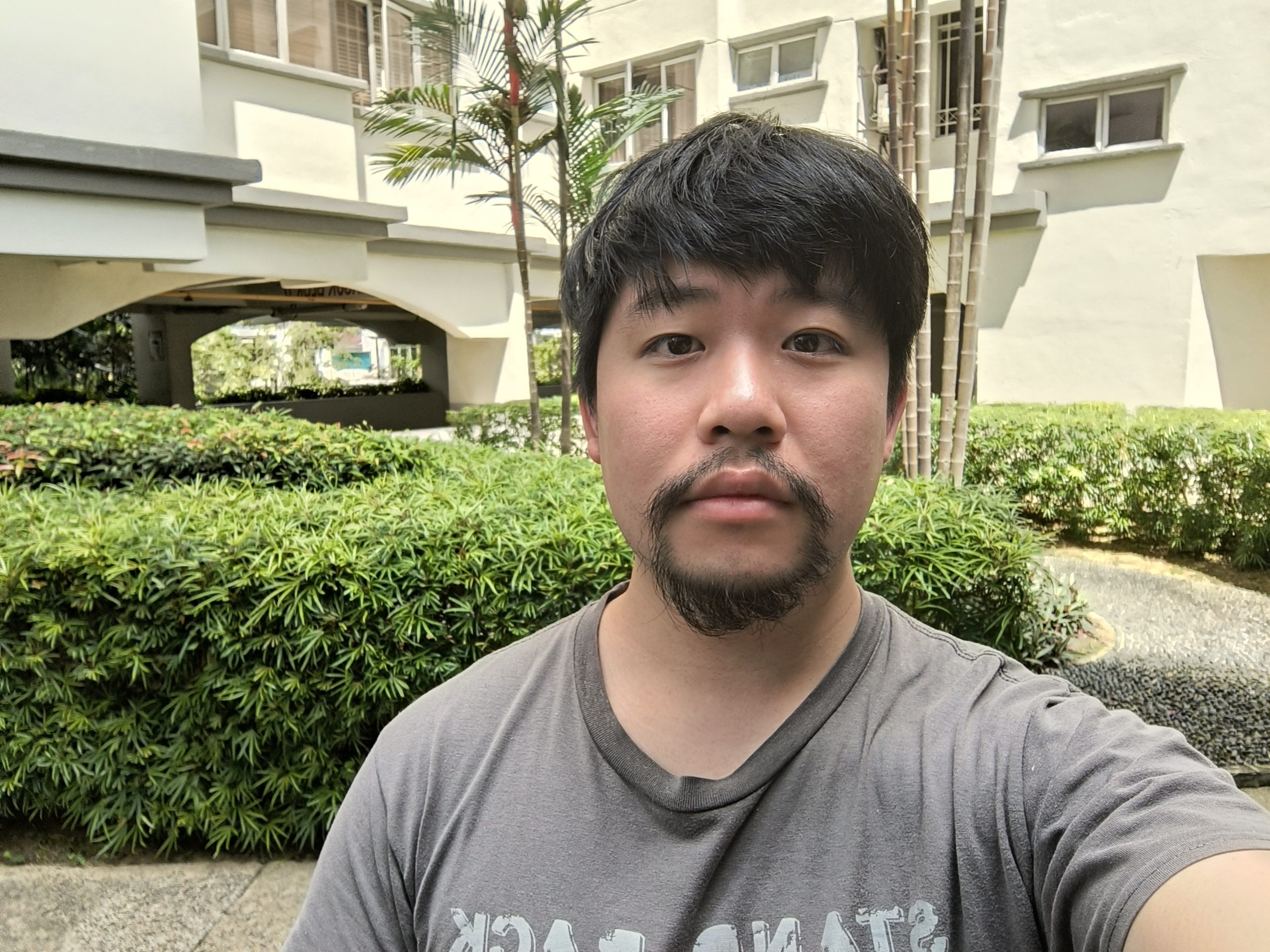 I guess the value part kicks in for selfies, as the 12T Pro packs the exact same sensor here. It's a 20MP Quad-bayer sensor so you'll get big-sized photos with not-so-sharp detail. You won't be able to see your pores and that's a good thing for a lot of people. Facial hair might clip together depending on your lighting condition.
Colors are pretty neutral, while contrast compensates well enough to give some depth to your selfies. It also suffers from poor background defocusing, hitting and missing some areas so this might be maddening for some. Selfies might not be the 12T series' strong point. We found better results in portrait mode though.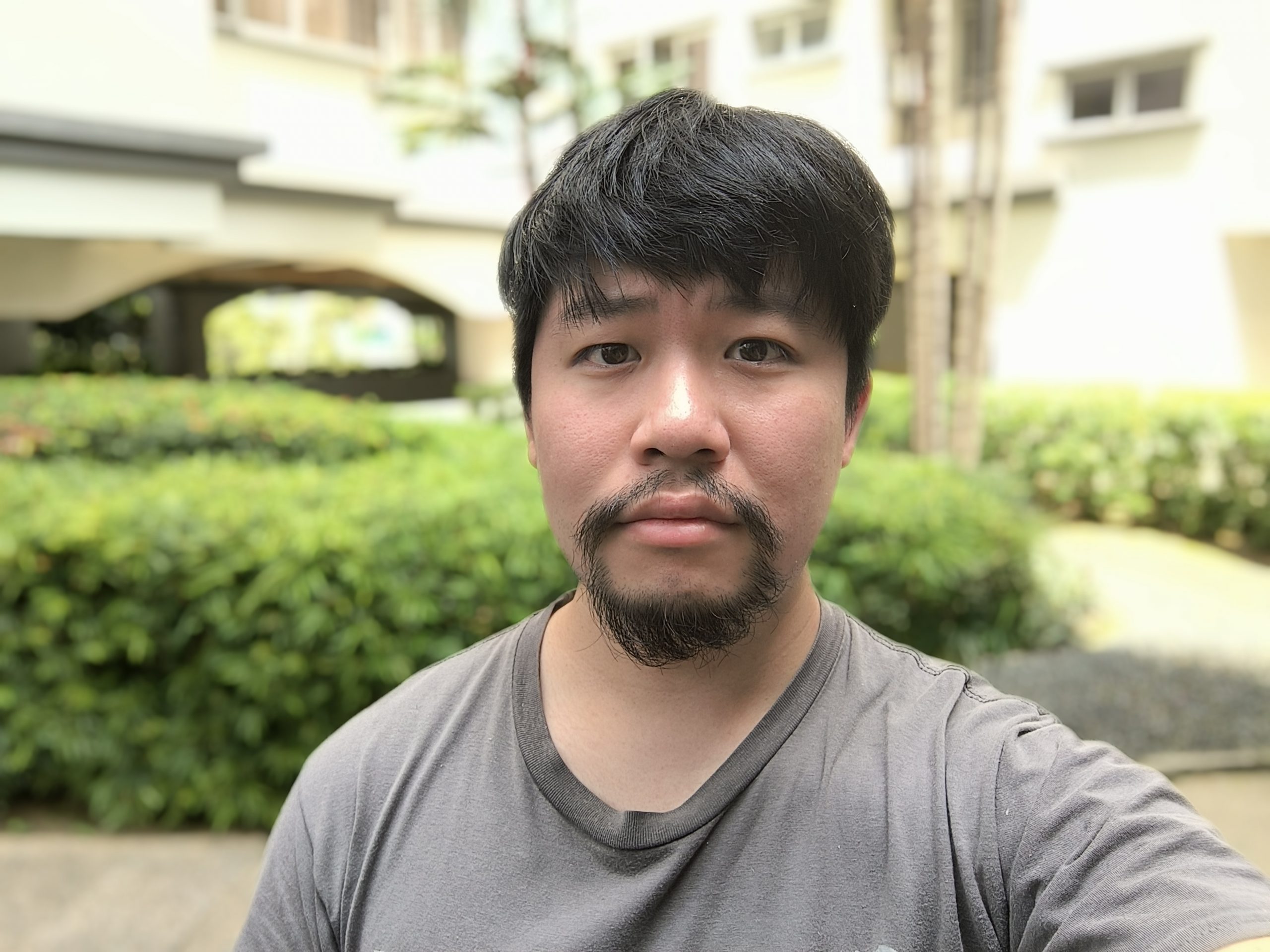 Although I have turned off any form of beautification, my skin looked nearly flawless and downright flattering. Level of detail, sharpness and colors were kept well in check and remained very consistent with non-portrait mode
The Faux-Bokeh was neutral and almost realistic, and you can adjust that level of blur you wanna set in the camera app itself for added flexibility. I did notice after some zooming that there is some fringing at the border between the top part of my hair and the background blur so a little clean up through an update can possibly address this.
Solid Gaming Performance With Great Colors For Media Consumption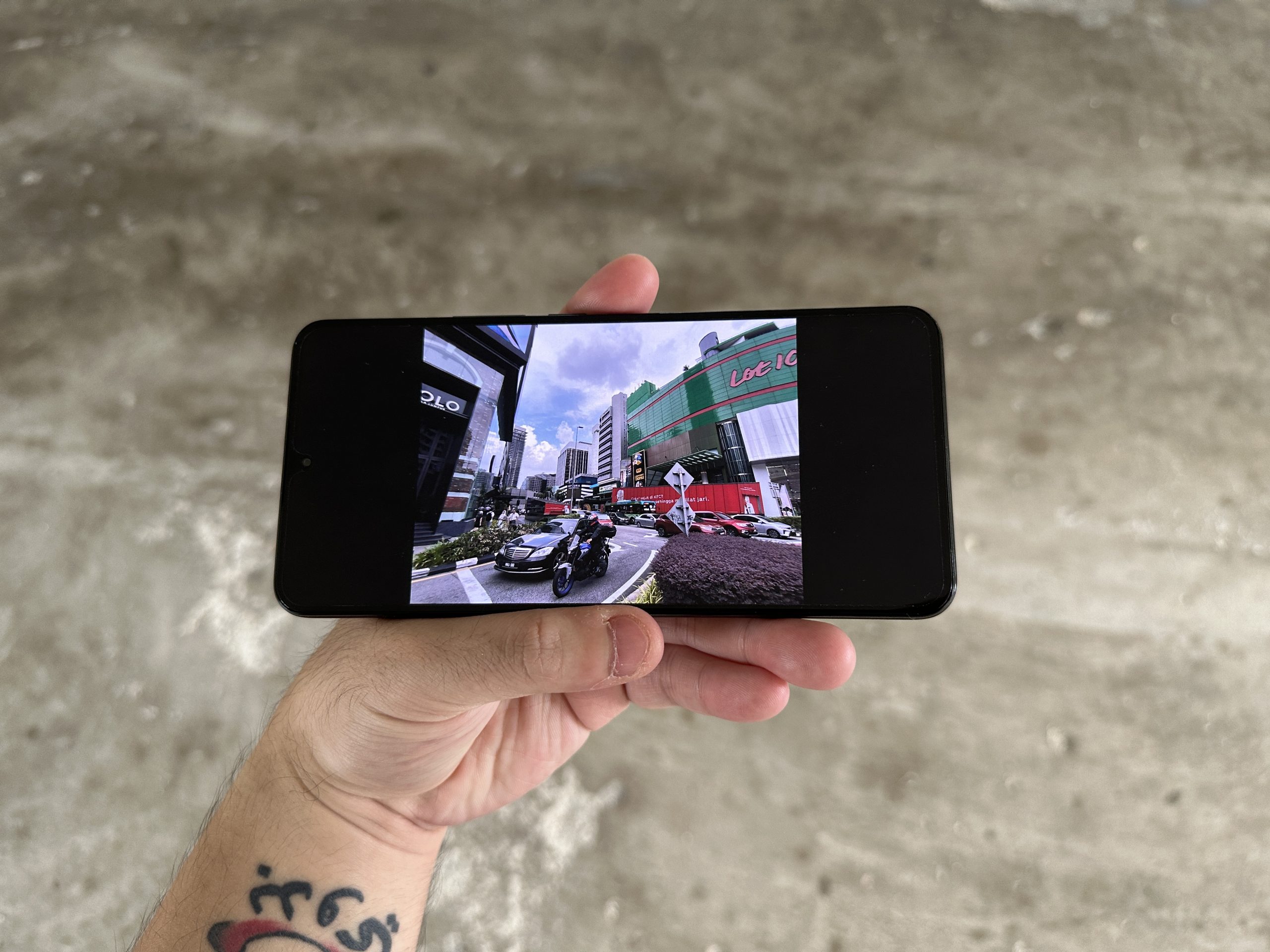 The 12T series continues the T legacy with a high-end screen that's mixed with Xiaomi's own CrystalRes goodness. There's HDR10+ support that works straight up when the phone detects compatible streams so expect exceptional brightness that compliments the deep blacks that the AMOLED panel produces. You will find watching videos on the 12T to be a visual treat.
If gaming's your thing, the 12T's Dimensity Ultra chipset is not a let down, even if it's not a flagship tier one. Like the 11T, it's a powerhouse with none of the power-hungry sadness that we got from top-shelf Snapdragons.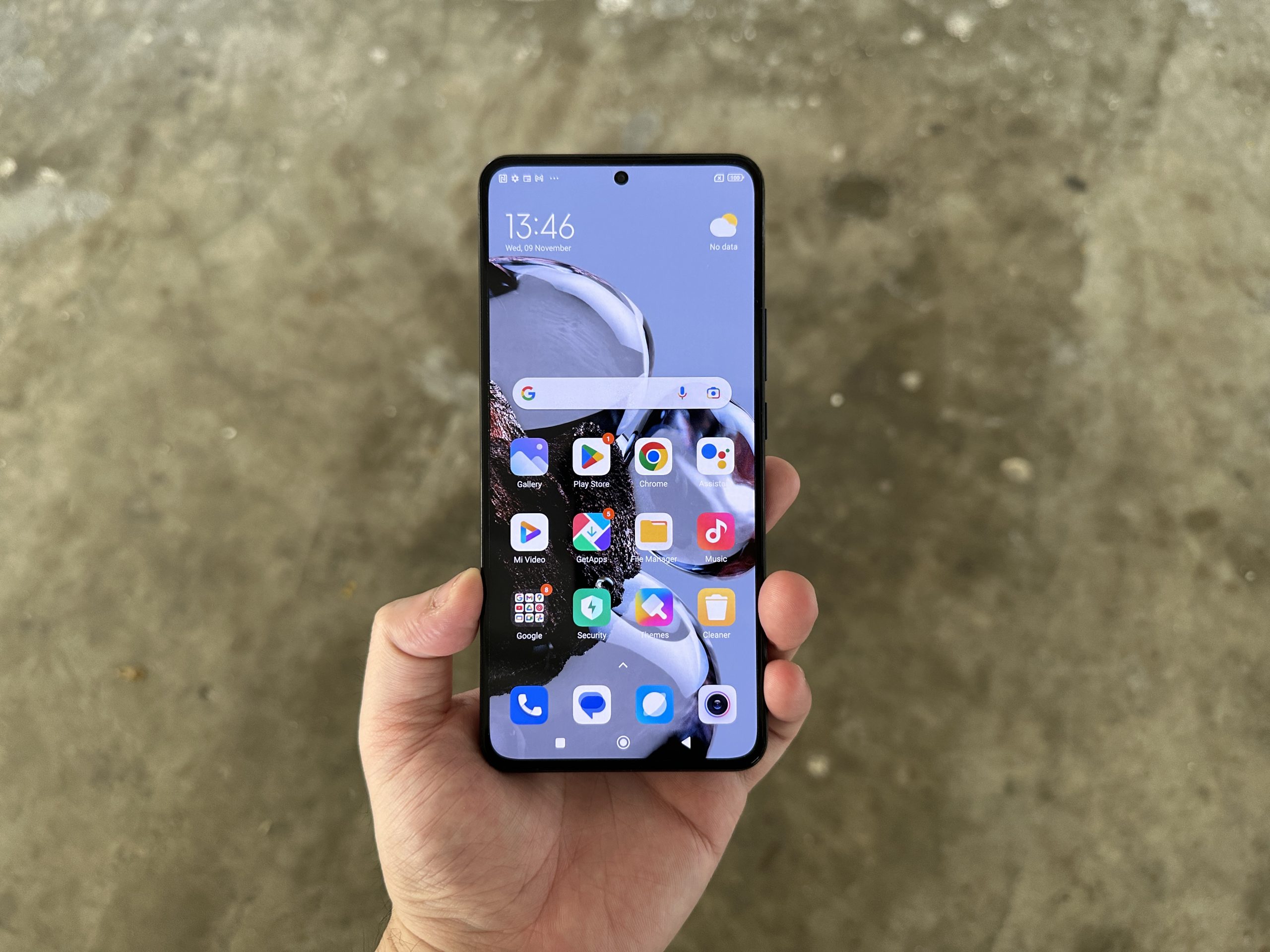 Together with the 120Hz display, gaming was smooth as ever, though I could not get any games to get past the 60Hz mark at the point of this review so we'd expect it to be able to climb to 90-120Hz easily when games update to support this device. It doesn't run as hot as the 12T Pro, and sustained, back-to-back sessions of CODM Battle Royale ran some degrees cooler than the 12T Pro very minimal drop in frames due to thermal throttling.
I said that the 12T Pro can handle at least an hour of gaming. I'm telling you now that the 12T can handle a little over 2 without steaming up.
Refresh rates can be chosen between Default (Also known as adaptive 60Hz – 120Hz) and Custom (Lock between 60Hz – 120Hz). I'd say that's a flexible configuration but it would've been nice to see a true adaptive like we experienced on the Xiaomi 12 that sported the LTPO type AMOLED panel that could do so.
Battery Life
With a 5,000 mAh battery, the Xiaomi 12T can easily manage a busy, text and call heavy day on data. I did manage to flatline the 12T the next afternoon, with my day starting at 29% since I did not charge it last night or during the morning.
You'll get the signature Xiaomi 120W HyperCharge treatment, same as the 12T Pro. The time it takes to a full tank however, was not the same. The 12T Pro took barely 18 minutes to fill up, while the 12T takes nearly half an hour to fill up. That's nearly half the time longer!
There is a Boost Charge mode that enables even faster charging but at the cost of higher temperature. That shaves away about 8 minutes, so a full tank with Boost ON would take just a little over 20 minutes.
Either way and either phone, a moment's charge can get you up and running again for the rest of your day.
---
2022's Flagship Killer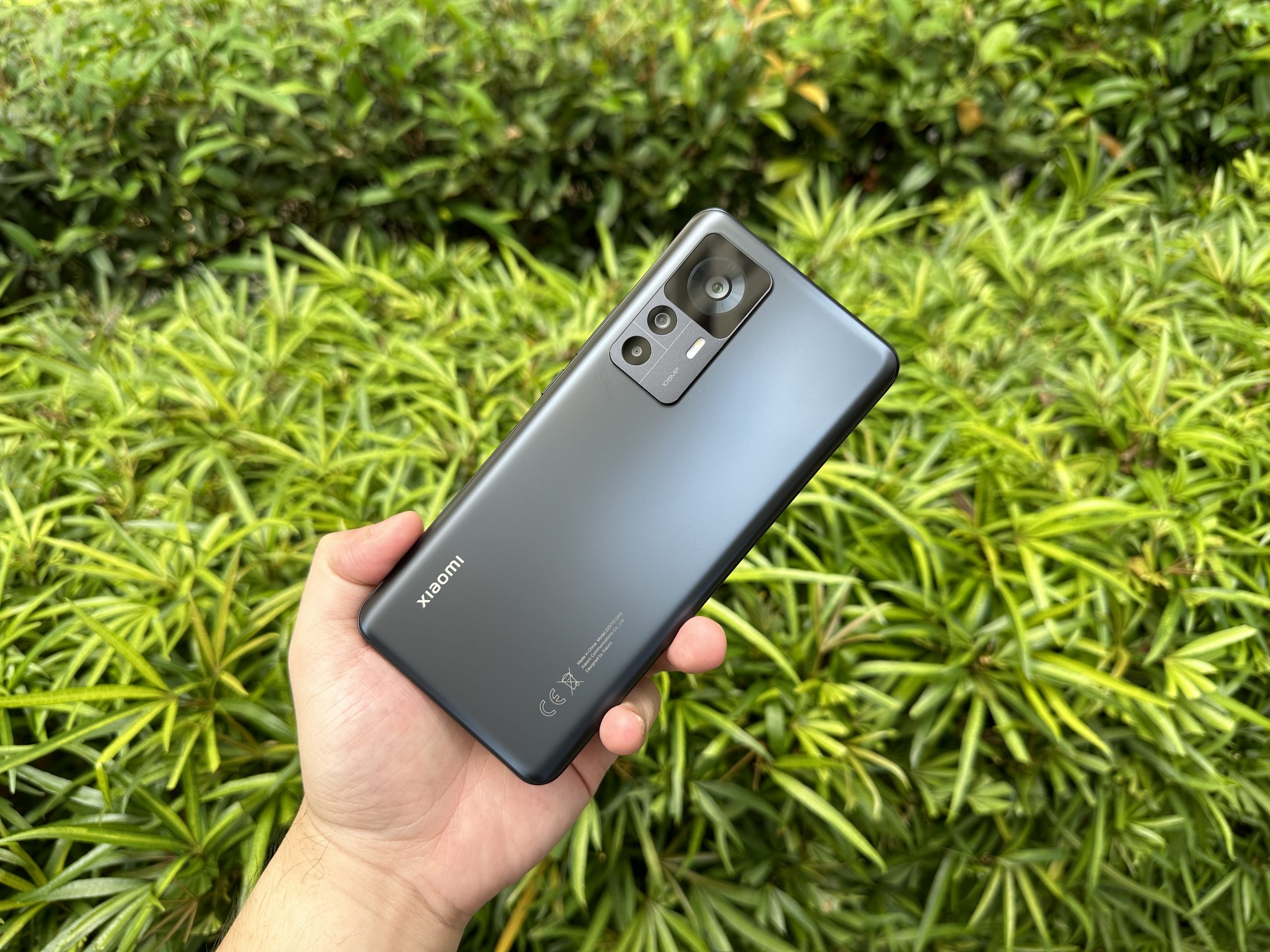 The Xiaomi 12T managed to exceed my expectations, and proved to be an excellent all-rounder with a price-tag that's incredibly honest and obtainable for even average-income earners. There aren't many great options for the RM 1999 asking price, and the 12T managed to beat phones that cost even more.
Sadly, the Xiaomi 12T has more value proposition over the RM 2999 Pro model, which offers faster charging speed, slightly better photos and very, very slightly higher performance. The nearly RM 1000 difference is not easily justified, as the 12T can still out last the 12T Pro in battery while keeping pace in gaming performance.
Both phones pack a high-end display, and also offer IP53 ratings, so those who have saved pennies for a long time looking to maximise their performance potential or just a strong every day phone should just pick this up without hesitation.