It's Christmas and we know deep down that we've been saving all year to buy the best gifts for ourselves, and in this segment we'd like to cover just about peripherals, from mid to high tier! Mice, keyboards and headsets are our most used hardware all-year round, especially so during the pandemic as we're working from home (among other things).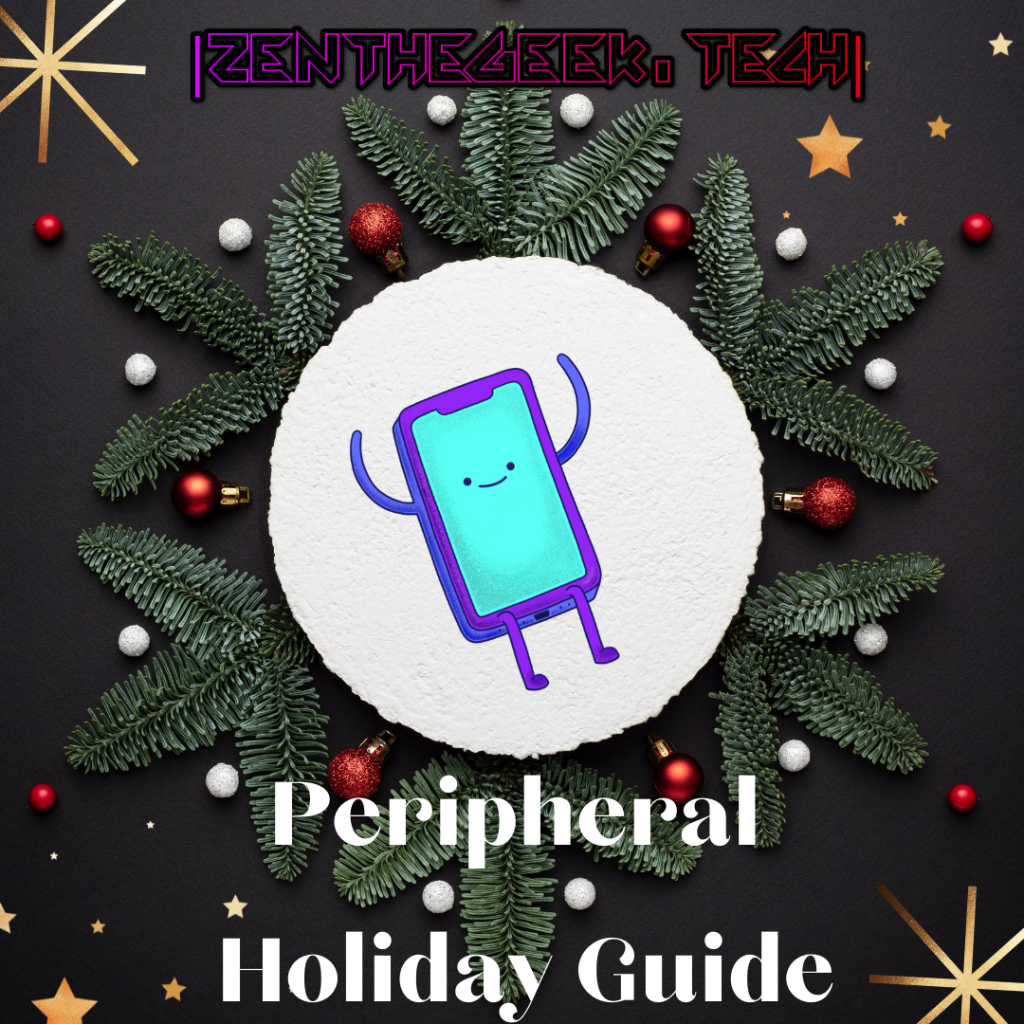 Let's Get The Show(case) on the Road
---
Headsets
For the "Audio" Guy
Sony XM4
By now everyone knows. Sony's a very qualified audio product manufacturer in the consumer-level segment (with some headroom to impress even audiophiles). The WH-1000XM4's great sound quality is only surpassed by its even greater noise cancelling. It's a superb headset with a super convenient Bluetooth multipoint capability that allows for stable SBC, AAC and LDAC playback. The earcups are comfortable and the companion app helps in mapping custom gestures for flexibility. One thing to keep in mind is that the double-tap isn't always on point and it might not even trigger if you tap on the wrong areas.
For The Shouting Fashionist
Logitech G435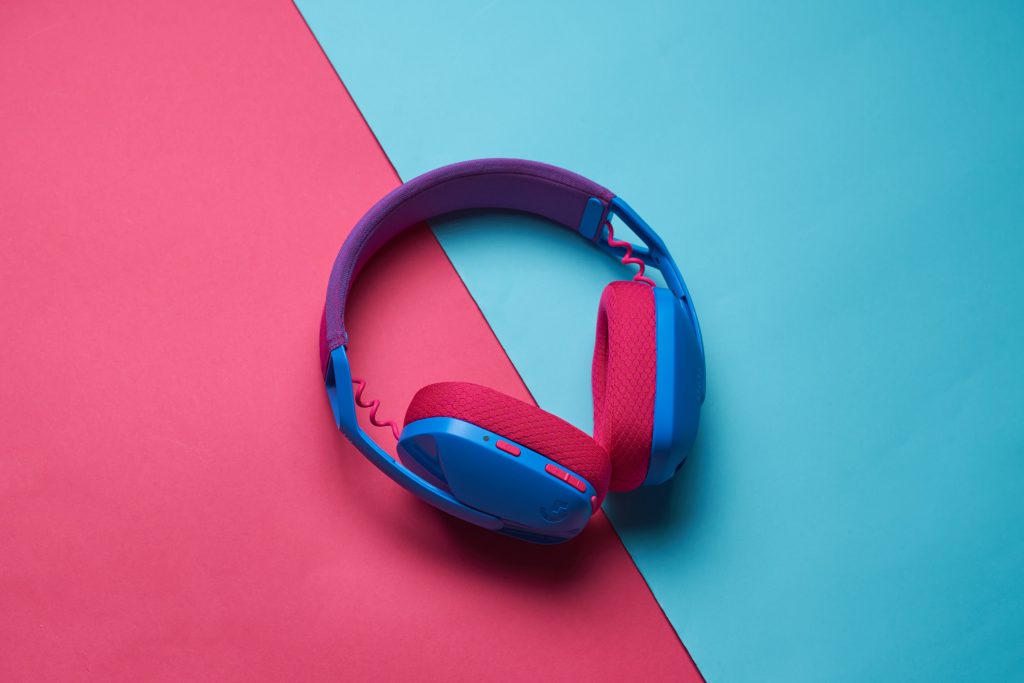 The G435 continues on the G733's next-gen design language where is it fun, youthful, and vibrant, straying away from the traditional edgy masculine gaming peripheral design in all black only. It still takes queues from the retro aviation headset design the dangly wires like the G Pro X and Hyperx Cloud II. The design is definitely fashion-friendly and will not look weird when you use it on the go.
If you're looking for a casual gaming experience backed by Logitech's Lightspeed wireless gaming technology, this is it. It does not have the prestige of the Pro X 50mm drivers but it certainly offers alot of convinience and fun at the record low pricing (RM 299) for Logitech Wireless gaming headsets.
---
Keyboards
For the premium hobbyist
Glorious GMMK Pro
We know, there are plenty of better, bespoke options out there but let's stick to the ones that we can find in stores. The GMMK Pro has been a great mainstream choice all year round made by Glorious. It's a premium-feeling 75% keyboard that's gasket mounted, made from quality CNC Aluminum. It uses screw-in, pre-clipped stabilizers along with a fully programmable rotary encoder (default controls volume). Slap some nice keycaps and switches of your choice and you're good to go!
Quick Tips
REPLACE THE STABS
Use QMK or Glorious own software to configure RGB, knob configuration and mapping ( we prefer QMK)
Be sure to pick transparent housing switches to prevent your RGB colors being mixed with the switch colors
For the Keyboard Warrior (double meaning intended)
SteelSeries Apex Pro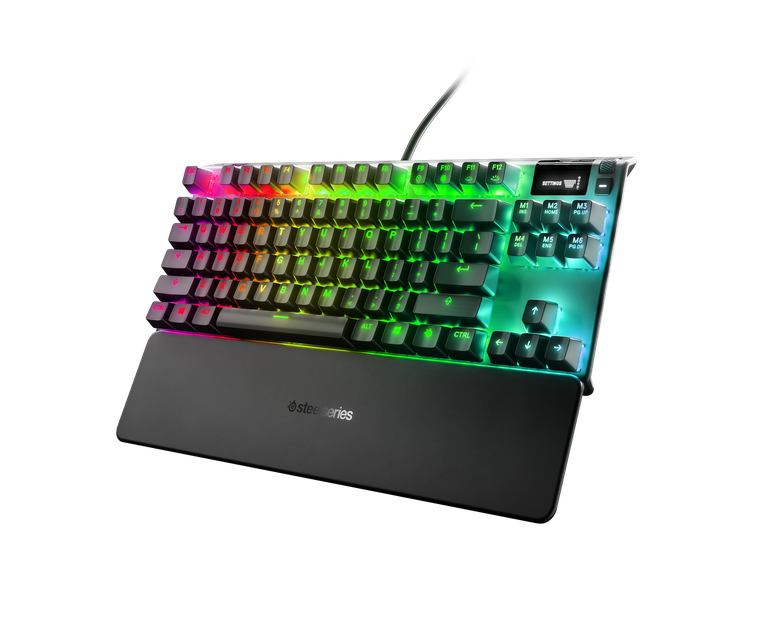 The Apex Pro is an excellent gaming tool, it doesn't matter if you're competitive or casual. It's not as customizable as a barebones keyboard but its omnipoint adjustable switches are unique, as you're able to adjust each keys actuation point (adjusting the height to which a key needs to be pressed before it happens and then sends the input signal to your PC). It's particularly useful for those who have the habit of pressing certain keys quicker than the rest.
There's also an OLED display at the corner for you to customize using a well-optimized SteelSeries Engine application (including monotone .gif file playback!) . You'll be using the volume roller to adjust your volume on the fly so it pretty much has everything you need to jump right into your zone when it comes to gaming.
---
Mice
For the workaholic
Logitech MX Master 3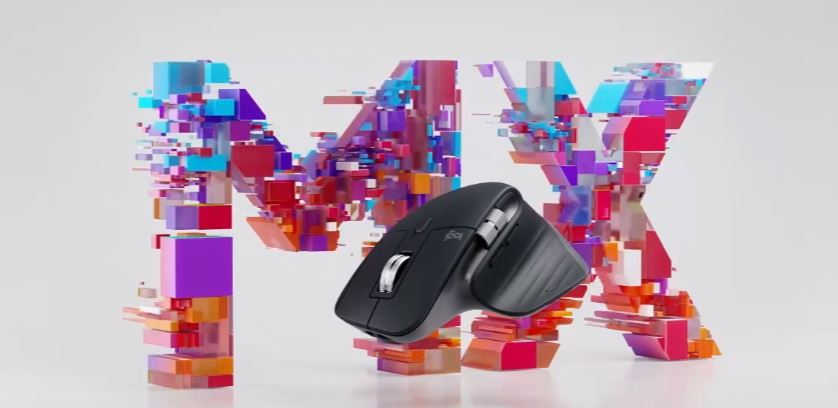 It's not every day we pay attention to our working mouse but the MX Master 3 is definitely a master at being a USEFUL mouse. This workhouse mouse features a machined steel scroll wheel that scrolls using electromagnetism, claiming a 1000-lines of scrolling in just a second! It works wirelessly and is charged via USB-C.
The customizable side-scroll wheel is a potent piece, being able to even help scroll through your video-editing timeline without clicking a single thing. If you install the Logitech Options application, you'll be able to transfer text, images and some files between systems from just using your mouse! (yes, even between Windows and macOS).
For the Wireless Warrior.
Logitech G Pro X Superlight
We can't believe both our mice choices were from Logitech either. Being the choice mouse for countless (credible) esports atheletes all over the world, the G Pro X Superlight is a lightning fast wireless monstrosity that packs an ultra accurate HERO 16K sensor, Omron White 20M switches and fits most common gripping styles (Ambidextrous, Claw, Palm, and Fingertip).
Battery life is good, it lasts me about 2-3 weeks and I use it for well over 12 hours a day every day. When it comes time to charge I have to use a heavy micro USB cable which can be a problem for you but not for me. If you really hate charging it's Logitech powerplay compatible and there are third-party charging docks available.
It just works.
---
That's a Wrap!
There you have it folks, our choices of peripherals for the 2021 year and we've had nothing but fun playing around with them and letting you know how we feel about 'em. Hope this helps! Happy Holidays and Stay Safe!