Dreame launched their H12 wet & dry vacuum and W10 Pro smart robot vacuum yesterday. Dreame aims to make your household cleaning life convenient with intelligent home cleaning technology that is easy to use for the busy mother, chef, pet owner, and working adult.
The H12 is a cordless vacuum cleaner that is capable of cleaning wet and dry surfaces in one pass thanks to the new and improved cleaning range and edge corner features. It also intelligently lets you know if you are operating it wrong and not cleaning optimally.
The W10 Pro is a self-cleaning smart robot that is capable of vacuum and mop cleaning. It has the usual AI room detection features and mops at 180RPM and 10N of downwards pressure. When it's done, the robot is able to self-clean its mop using its 4.5L clean water tank and 4L waste water tank.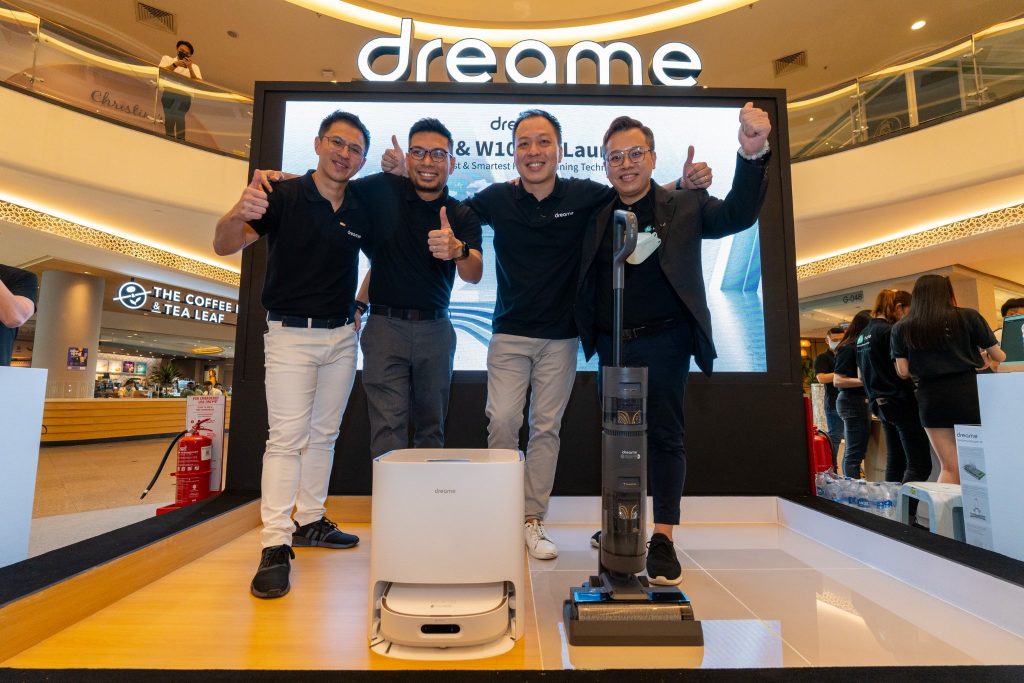 In addition to that, Dreame is also running a CSR program where they donate one H12 wet & dry vacuum cleaner to a charity home for every 50 units sold.
If you're interested in these two products, there are ongoing roadshows!
Mid Valley Megamall East Astrium (3rd-7th August 2022)
Gurney Plaza, Penang (4th-7th August 2022)