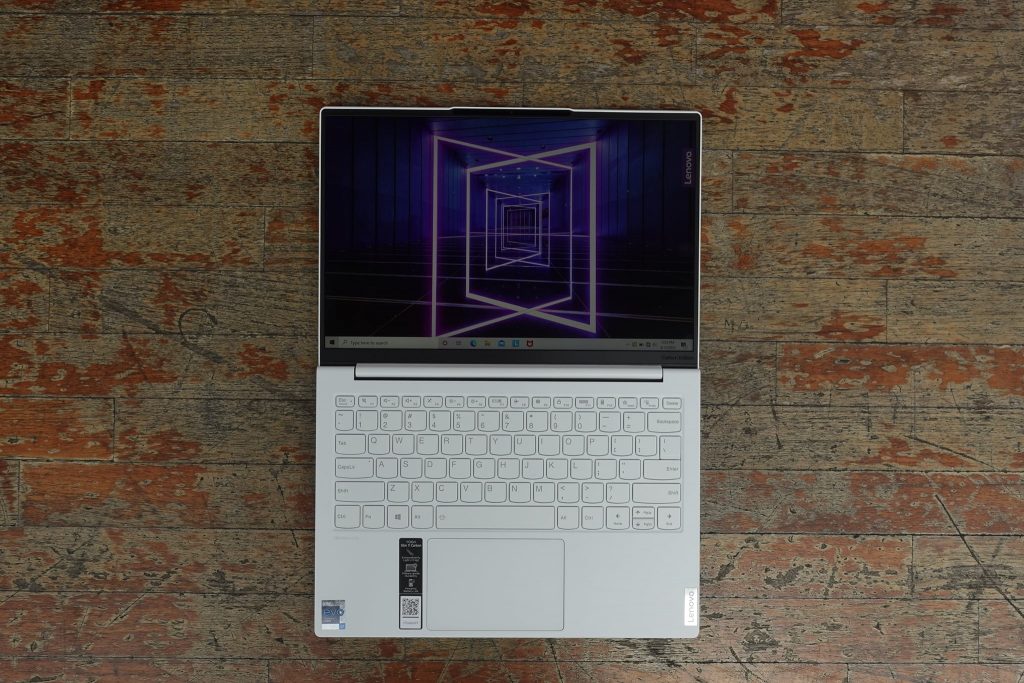 Lite Summary
The Lenovo Yoga Slim 7i Carbon is an ultrabook that's obscenely lightweight and clean cut. It focuses heavily on providing speedy performance and portability with only a few compromises
To Love
Seriously featherweight
16:10 on 13.3 inches with WQXGA resolution
Excellent design in aesthetics and durability
Great glass touchpad
What didn't work for me
Average battery life
Can get really warm standing idle
You're going to need a dongle ( no card reader, LAN port)
| | |
| --- | --- |
| CPU | 11th Gen Intel Core i7 – 1165G7 |
| GPU | Intel Iris Xe Graphics G7 96EUS |
| RAM | 16 GB 4266 MHz LPDDR4x (on-board) |
| Storage | 1TB SSD (WD) |
| Display | 13.3-inch (2560 x 1600, 60 Hz) IPS Panel |
| Battery | 4-cell built-in (50 Whr) |
| Included | 65W PD USB Type-C Charger, 3-in-1 USB Type-C Dongle (USB-A, HDMI, VGA) |
Price (For this config, RRP) : RM 5,399
Carbon Fiber Goodness and Durability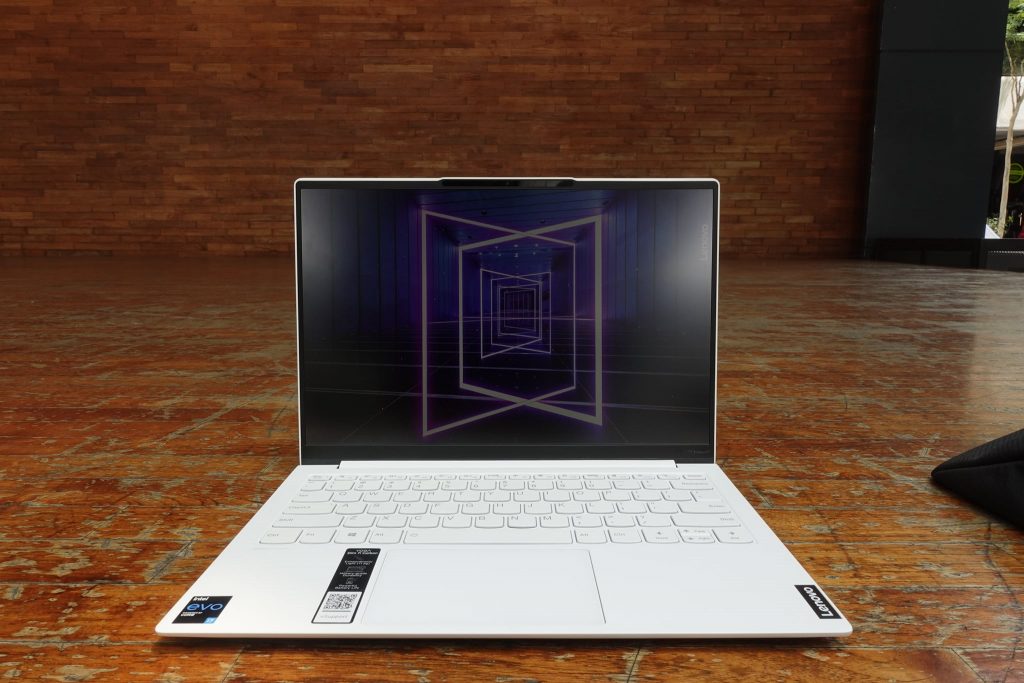 The Lenovo Yoga Slim 7i Carbon is a bright ray of white in a sea of black and grey laptops. It weighs just over 900 grams and can be ideal for one-handed operation. The carbon fiber makes it this light, while also remaining respectably durable.
There's no flex or deviation to be felt no matter where I was pressing on the portable's body. Underside of the laptop is made of a magnesium/aluminum mix, which does provide some level of stability and weight.
Other than the covers, the rest of the laptop is literally white, from keyboard to touchpad, and that's a level of simplicity and aesthetic most would find appealing.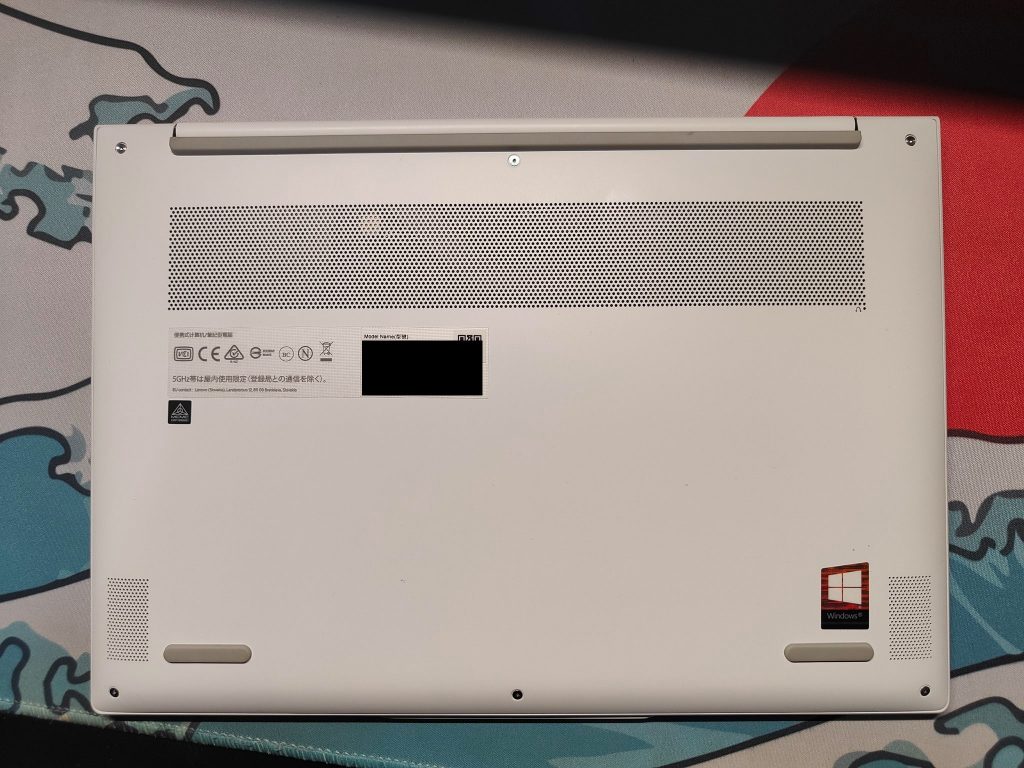 The keyboard is not standard size (duh), but it was quite easy to type on, with the exception of the Enter key which needed some time to get used to due to its smaller size and unique shape, sharing the same real estate with the apostrophe ( ' ) key.
I personally use a mix of both full-sized and 60% keyboards, and the form factor of the keyboard overall was fit for the laptop's small body, and the fact that it didn't flex on me whenever I typed was impressive, as most laptops in the ultralight class would start flexing in and outwards even from the lightest of taps. This isn't the very best keyboard, but the workmanship put in to create such stability must be praised.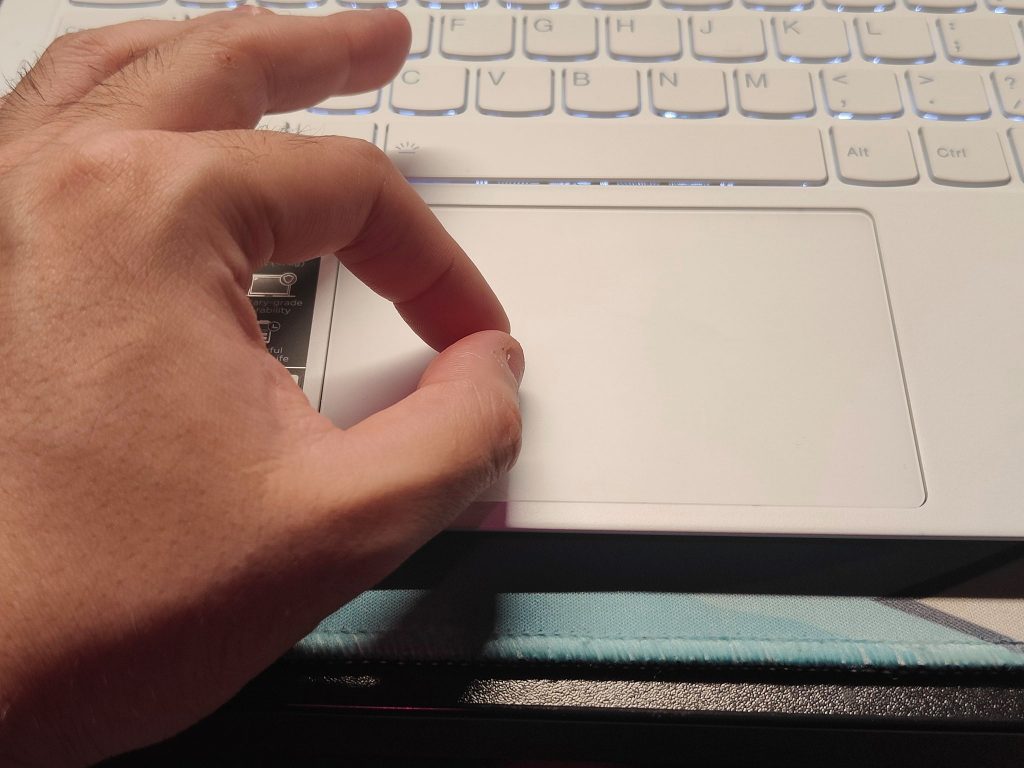 The display's great…for certain things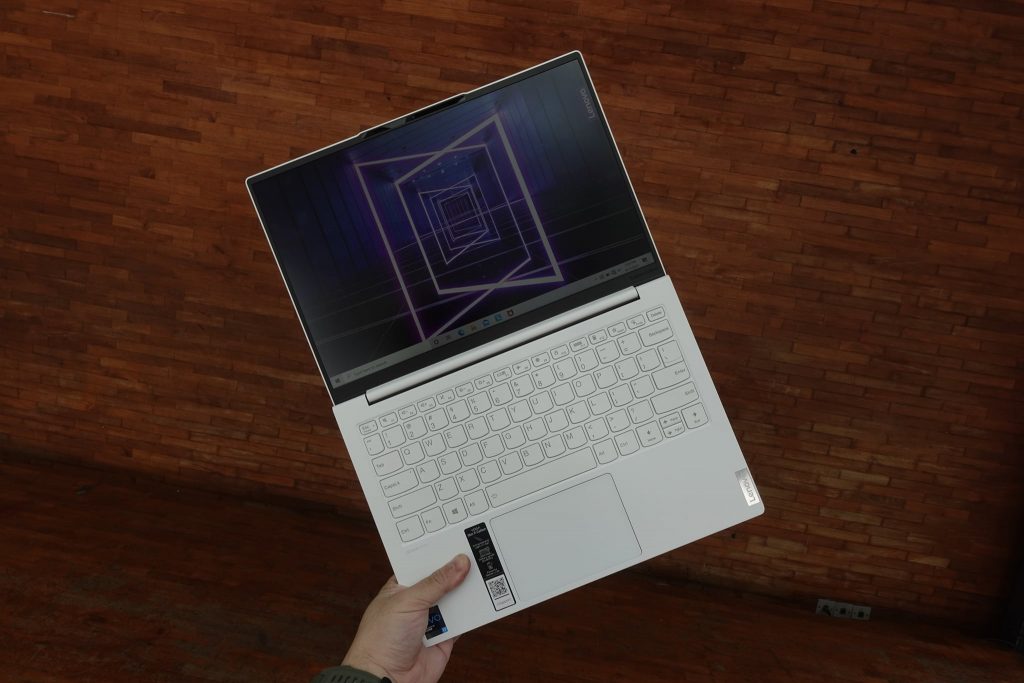 Although not the best in class, the Lenovo Yoga Slim 7i Carbon's display does very well for the common user of today, covering nearly 100% of sRGB but falls short on the AdobeRGB coverage at just over 60%. In this situation, if you're in the creative industry, the Lenovo Yoga Slim 7i Carbon is only fit for design work that doesn't require pinpoint color accuracy.
If this portable is meant to be your media device, then it's the right fit for your Netflix, YouTube and even reading manga. Colors were presented well with nothing looking washed out in this aspect.
---
Future thinking port selection
The Yoga Slim 7i Carbon features an all USB-Type C setup (1 x 3.0, 2 x Thunderbolt 4), and one 3.5mm audio jack. And yes, you can use all 3 ports to charge the battery.
This pretty much means I had to embrace the FULL dongle life for things like wireless mice receivers and even a card reader. It just seemed like the laptop had plenty of space left and could have fit a card reader somewhere but sadly that isn't the case. It's still fine, as I'd rather buy a high-speed card reader than to suffer slowly through sluggish transfer speeds.
In the package is a 3-in-1 USB-C hub that adds additional critical I/O's like a USB type-A, full-sized HDMI and even a VGA, should you encounter yourself having to make a presentation in a meeting room with an older projector system.
Having an all USB Type-C setup might be inconvenient at first, but this should be the way forward, being able to have universal ports that can charge, transfer files, and add more displays. This in the long run would be more beneficial than bothersome.
---
Getting work done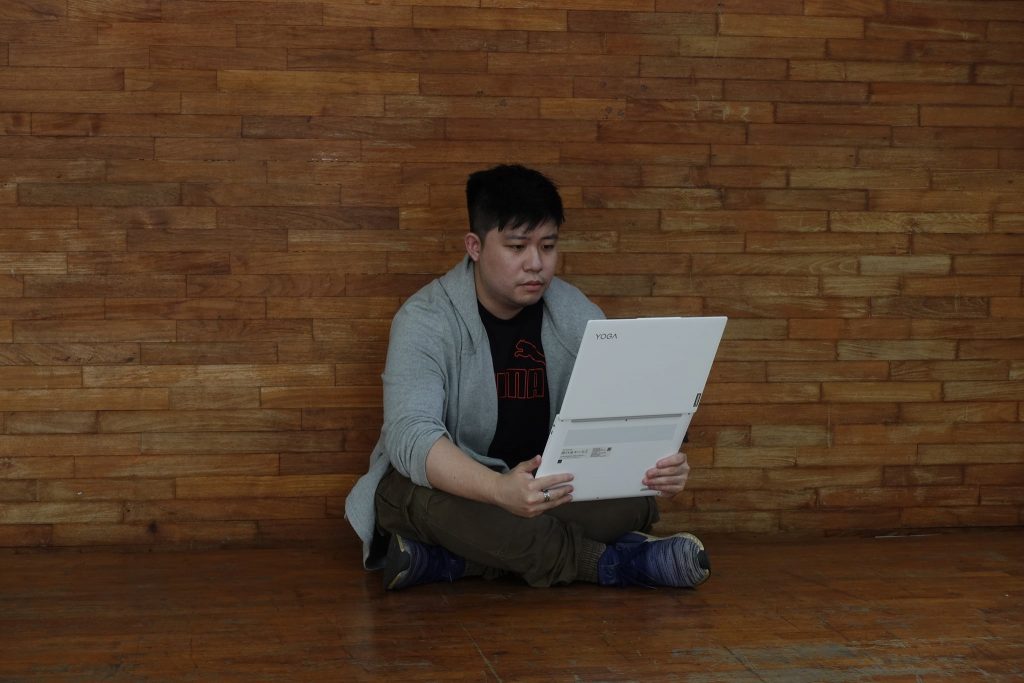 The review unit came with 1TB of fast SSD storage, along with 16GB of DDR4 RAM. With Intel's 11th Gen CPU/GPU combo, my inner content creator just had to dive into video editing.
My 4K Premiere Pro timeline took seconds to load and moments after to process. During render, peak CPU load jutted towards 80%, and the GPU was put to work at over 80%. The fans spun fast, but still managed to sound semi-discreet. Things got heaty here, peaking at nearly 51°C during render, but what's nice is that the glass touchpad stayed cool, as the hottest spot was at the bottom gap between the bottom cover and the display hinge.
My videos are usually 5-10 minutes long, and the speedy setup managed to take about 10-15 minutes to render to completion. It's not the fastest, but considering the portability, it performed admirably.
---
On a Single Charge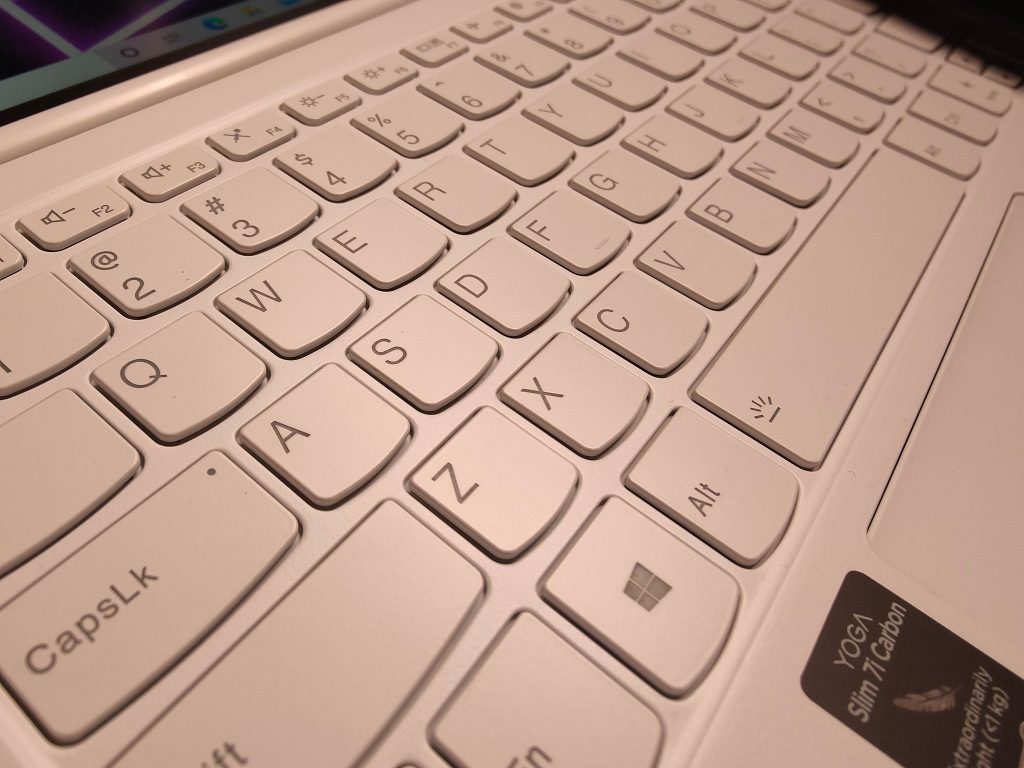 Battery life is quite mixed for me, and heavily dependent on what sort of tasks you're doing.
| | |
| --- | --- |
| Web browsing, 50% brightness (Google Chrome) | 7 hrs 38 mins |
| Web browsing, 100% brightness (Google Chrome) | 6 hrs 29 mins |
| Netflix (Windows App), 70% brightness | ~ 6 hours |
| Microsoft Office, Adobe Photoshop and Spotify | ~ 7.5 hours |
The 50 Whr battery pack may be big for its size, but i've clocked longer hours on similar-spec'ed laptops, but it really isn't terrible. I can conclude with confidence that you can get hard day's work out of the Yoga Slim 7i Carbon on a single charge.
Conclusion: The Lenovo
Yoga Slim 7i Carbon is Outstanding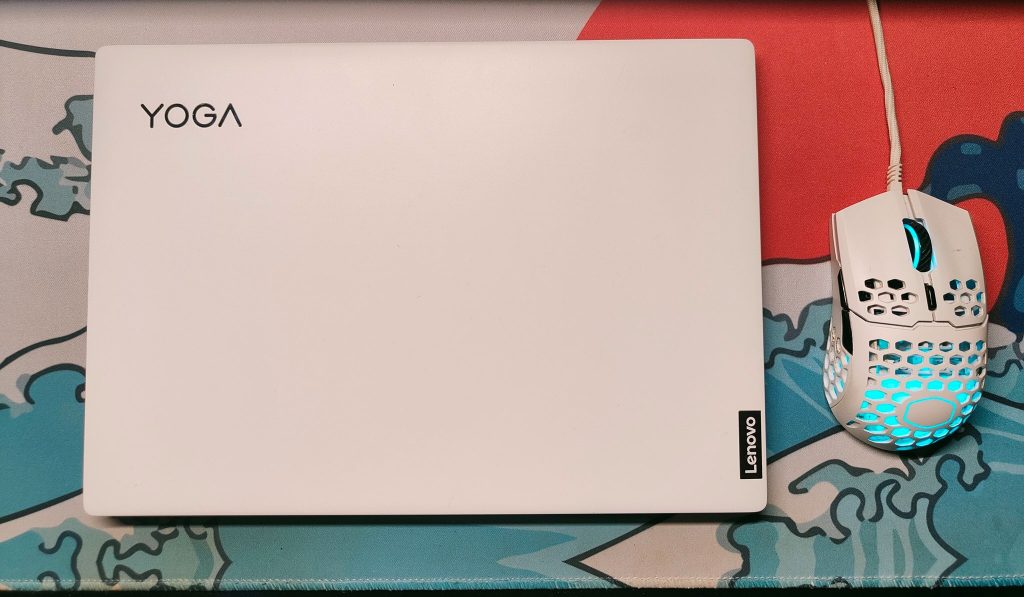 If you're looking for a carry companion that won't take up space in your pack, then Lenovo's Yoga Slim 7i Carbon would be an easy choice. It's reliable in performance, durability and futureproof (port-wise). The asking price could be steep for most at the RM 5000 range, but it's quite ready to start tackling your daily tasks at less than a moments notice with a speedy chipset and a generous amount of RAM.
"It's fast, it's pretty. It's made light but works heavy."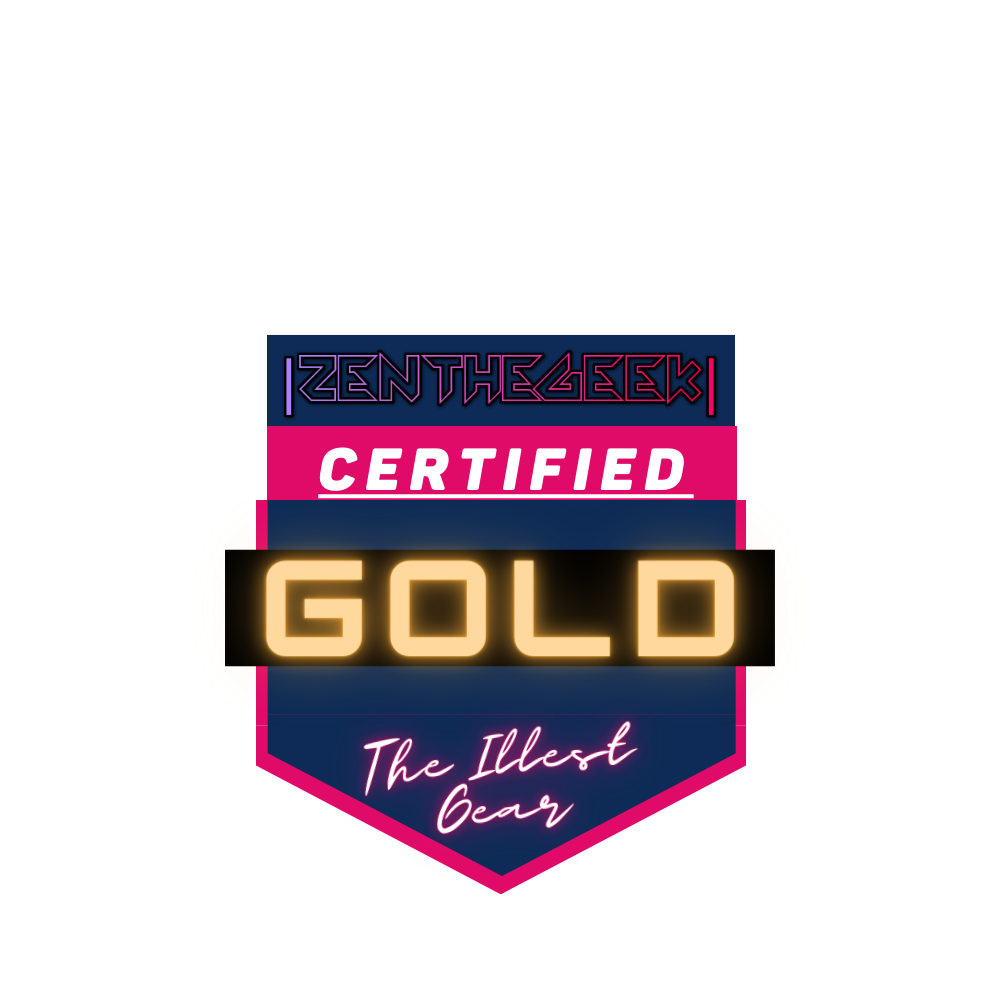 ---
Lenovo Yoga Slim 7i Carbon
The Illest Gear
---