Xiaomi 13T Pro
Xiaomi continues rolling out devices throughtout the year, and in Q4 2023, it's just in time to end the year with a bang, which is the T series. It offers a flagship experience at a fraction, complete with a Leica camera system that people would either love or despise. Which camp are you on?
Love
Beautiful display
Excellent Rear cameras
30 minute charging
Outstanding perfformance
Full IP68 Rating
Cheapest 1TB phone
Loven't
Quad-bayer selfies hinder full potential
No 4K front facing video
Still USB 2.0
Key Specs
CPU
MediaTek Dimensity 9200+ octa-core processor
Memory
12GB LPDDR5X RAM
256GB/512GB/1TB UFS 4.0 storage
Display
6.67-inch OLED display with 2,712 x 1,220 pixels resolution, 144Hz
12-bit color depth
480Hz touch sampling rate
2880Hz (PWM) dimming
Camera
50MP main camera with f/1.9 aperture and OIS

50MP telephoto camera with f/1.9 aperture and 2x optical zoom

12MP ultrawide camera with f/2.2 aperture

20MP front-facing camera with f/2.2 aperture
Connectivity
Bluetooth 5.4, USB Type-C 2.0, Up to WiFi 7
OS
Android 13, MIUI 14
Battery
5000 mAh, 120W Fast Charging
Available Colors
White, Black, Alpine Blue
Retail Price
12GB+256GB : Rm 2499
12GB+512GB : RM 2699
16GB+1TB : RM 3499
---
Exquisite And Heavy
The Xiaomi 13T and 13T Pro have two design options: a dual-glass model or a glass front with a vegan leather back. Both models have plastic frames with matching colors and a metallic finish. The glass model comes in Meadow Green and Black, while the Alpine Blue model has a distinctive vegan leather back.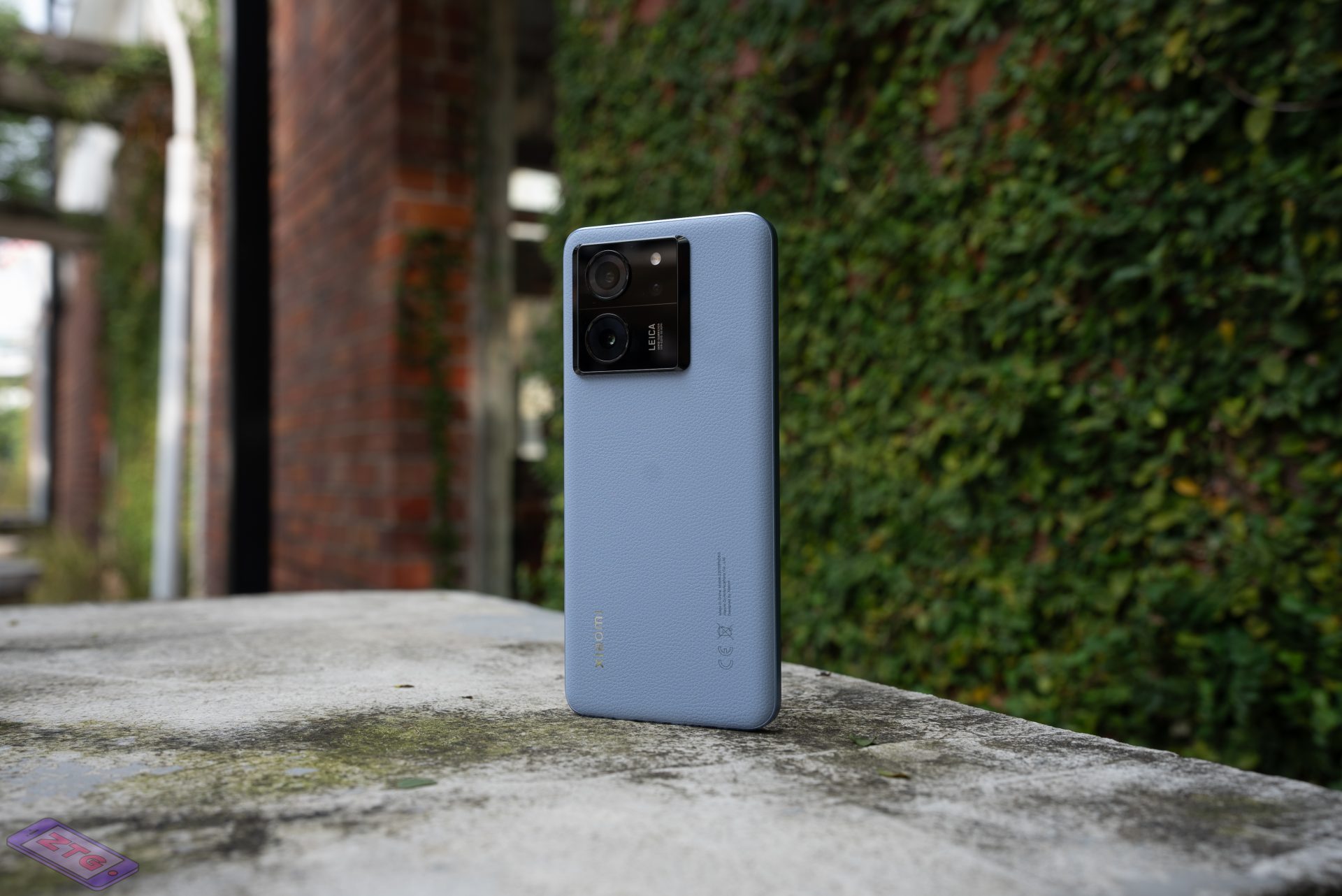 The Xiaomi 13T Pro has a flat front panel made of Gorilla Glass 5 and a flat frame with a leathery finish and small chamfers for improved grip and appearance. The back is slightly curved along the longer edges towards the frame, which makes the phone look thinner than it actually is.
Fact : The Xiaomi 13T smartphones are the first in the T series to receive IP68 certification for dust and water resistance.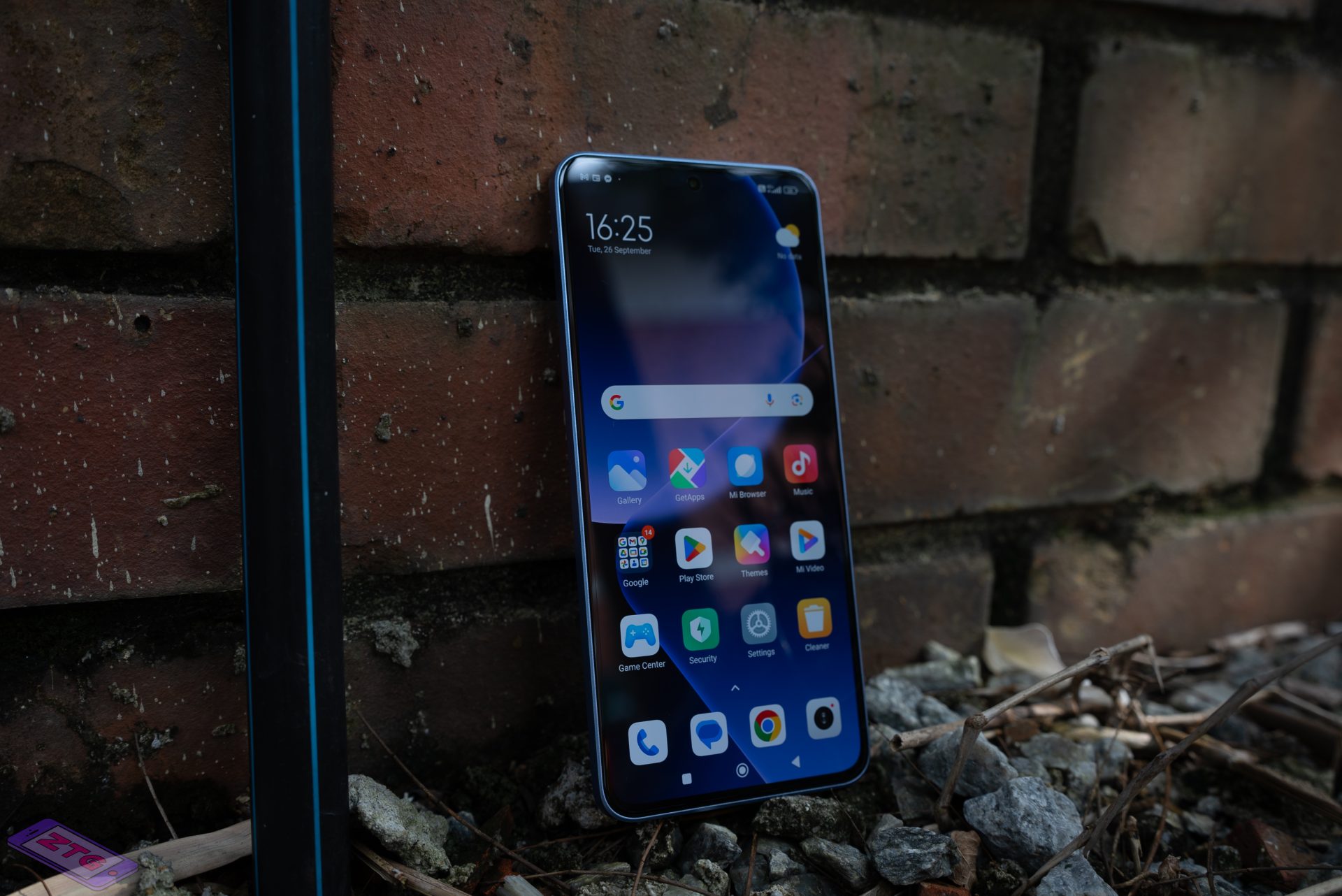 Otherwise, the Xiaomi 13T Pro is a typical mainstream smartphone with a design quirk that spans across its 3 colors.
Leica Camera Setup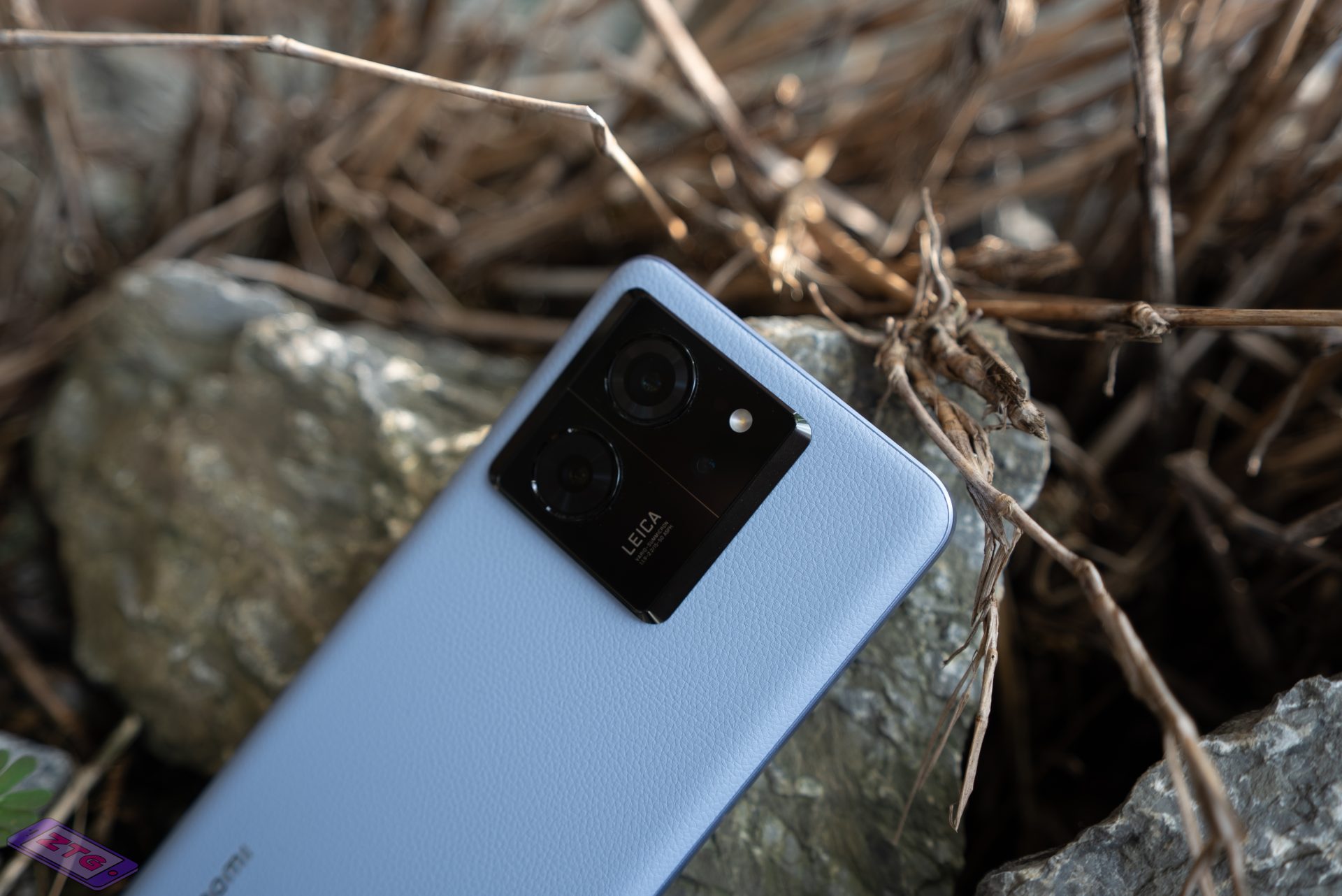 The Xiaomi 13T Pro has a triple-camera system with a 50MP main sensor with OIS, a 50MP telephoto sensor with 2x zoom, and a 12MP ultrawide sensor. The only difference between the 13T Pro and the regular 13T is that the 13T Pro can shoot 8K videos with the main camera.
Leica Vibrant vs Leica Authentic
The Xiaomi 13T Pro's camera defaults to Leica Vibrant mode with AI turned off. This mode produces punchier and brighter colors, but it's not over-processed. The Leica Authentic mode targets more accurate colors and uses darker exposure.
Leica Vibrant
Vibrant simply adds a good helping of vibrancy to your shots, offering boosted colors, high contrast (made some shadows darker) and minimal level of processing. You won't even see a lick of oversharpening here, so it's almost unlike any smartphone camera we've ever used. It really is just is a slightly boosed color mode that aims to be as close to a Leica production as possible and delivers lively photos. A lot of people would love this, especially for food shots.
Leica Authentic
This is the more color-accurate of the duo, retaining plenty of detail and even less processing. Shots here are very natural, with a beautiful level of depth and colors. Again, trying to shoot like a Leica, but this time, adding a subtle vignetting effect to give it some darkness. This mode thrives in low-exposure shots, but it doesn't overdo it and instead compensates well by upping the dynamic range.
50MP Sony IMX 707 f/1.9 Sensor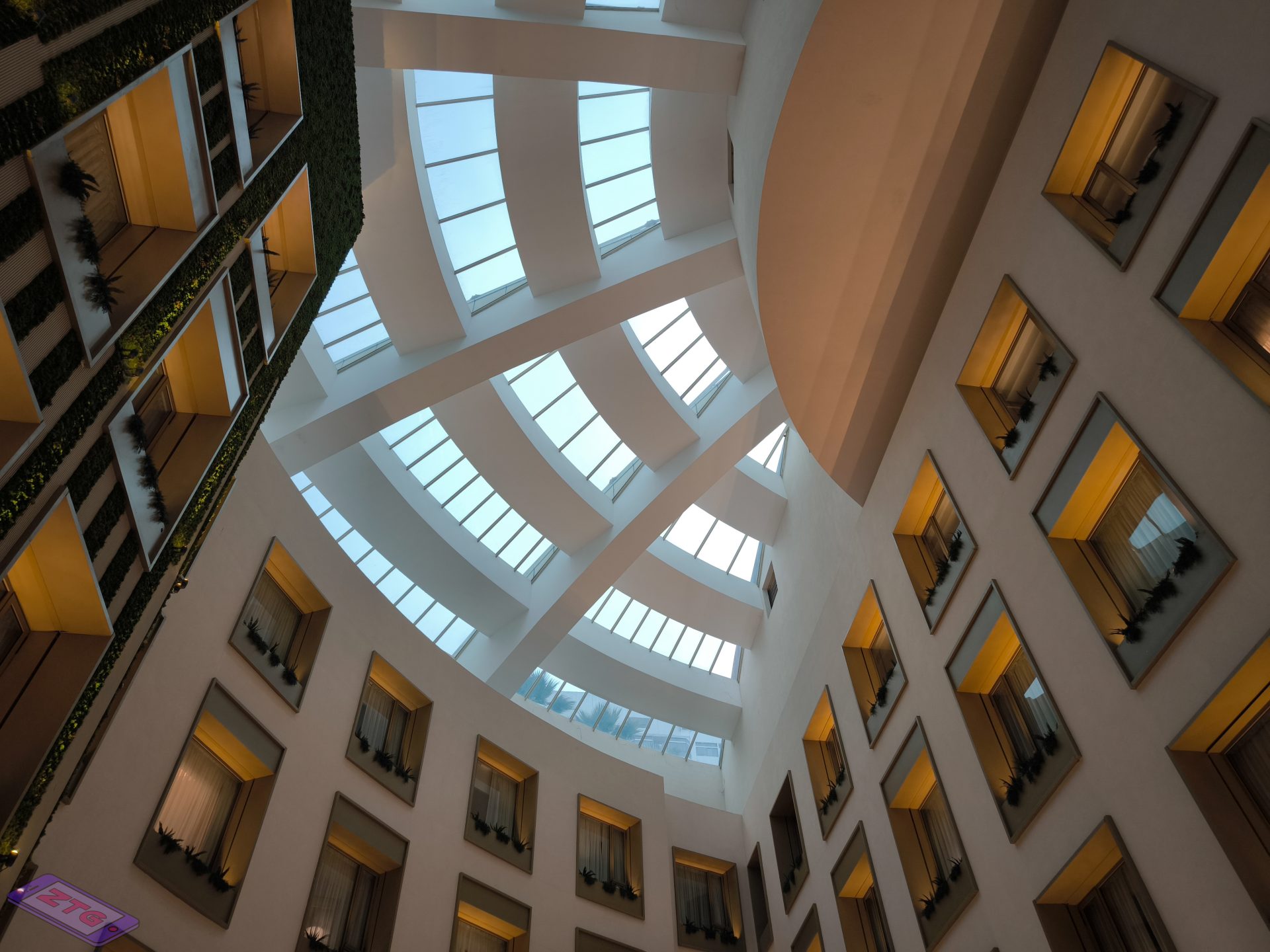 Default photos are saved in 12.5MP. They have plenty of detail, good sharpness, and no visible noise. The image processing is balanced and delivers natural-looking detail, especially in foliage. The colors in Leica Vibrant mode are vibrant and punchier than in real life, but they're not over the top. The contrast is high, while the dynamic range is wide enough, but not too extreme. HDR is always pitching in to keep things from being blown out which could be a double-edged sword for some.
50MP OmniVision OV50D f/1.9 Sensor
Going up to 2x zoom, this 50MP shooter works well and synergizes with the same quality the main sensor produces. Generally 2x zooms work really well with most subjects, especially with portraits though some might prefer 3x and above. Colors and contrast were good, accompanied by solid dynamic range which is a combo I come to expect from Xiaomi's more expensive offerings.
The only gripe I have is the resolved detail this time around. It cannot really handle complexities like foliage and the such, and Xiaomi's safest approach is by adding plenty of sharpening, which is not always a solid solution. This results in some shots being too oversharpened, so tread carefully.
12MP (Actually 13MP) OmniVision OV13B f/2.2 Sensor
The ultrawide camera takes decent 12MP photos by default. The detail is average, but that's enough for most ultrawide shots. The noise is low, the colors are pleasant, and the dynamic range is wide. However, these photos could benefit from a bit more contrast and a slightly darker exposure.
I know what I said. "12MP? I thought it's 13MP!" Well, it's because when I loaded up the images to Lightroom, the metadata had revealed that the images were indeed 12MP in resolution. This isn't a bug, nor were we cheated a megapixel. The sensor in question is factually a 13MP ultrawide sensor, and it just outputs to 12MP.
It's actually clever, because it's an intentional crop to prevent warping from being too wide, as well as getting rid of soft cornering that's typically the nature of the lens type.
Selfies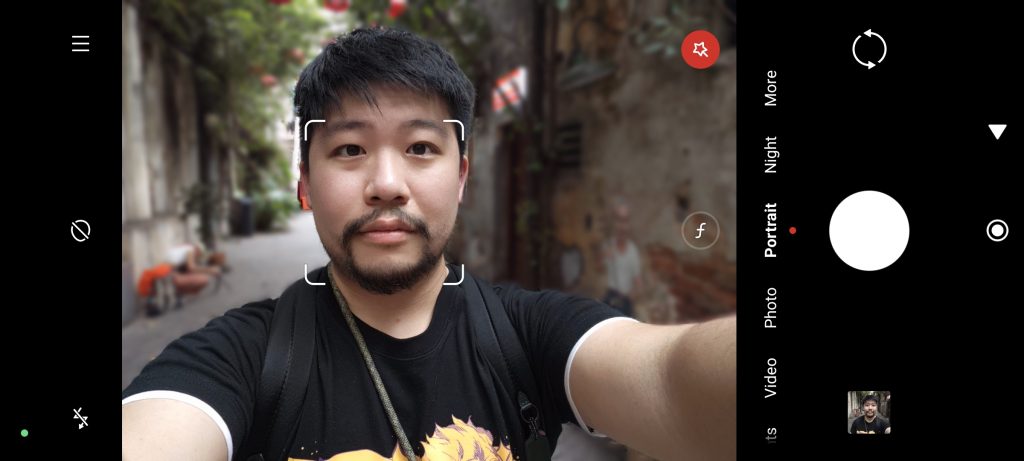 The Xiaomi 13T Pro employs a 20MP Quad-bayer sensor, which are pretty much upscaled 5MP images. It suffers in general level of detail but everything else delivered excellent, with great dynamic range, contrast and colors. My pores are nearly invisible and that represents how much detail is lost, despite the choice of binning and 4x upscaling. Overall photos really looked mediocre, regardless of portrait or otherwise.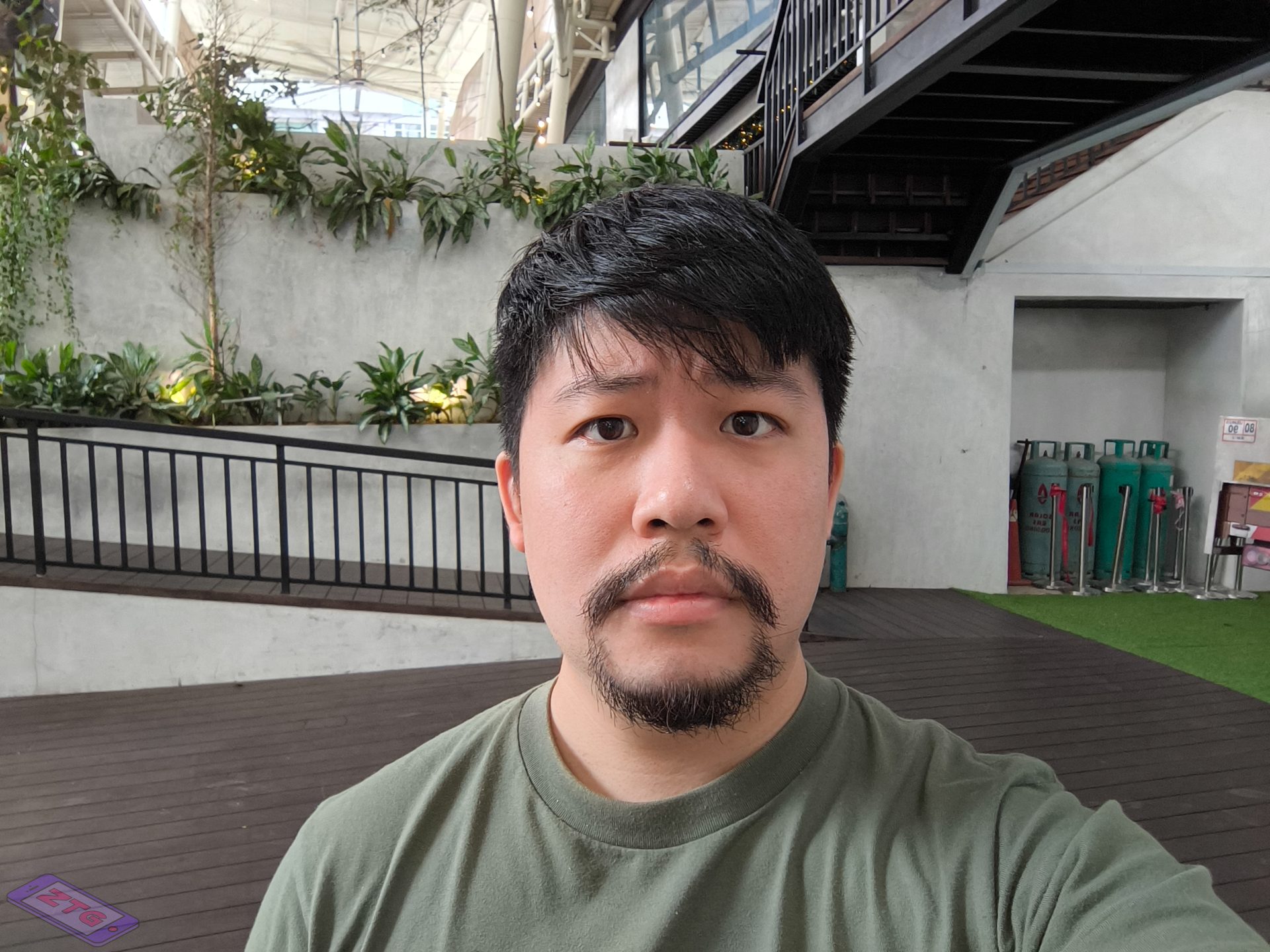 My major gripe here is the lack of 4K video recording on the front camera for the Xiaomi 13T Pro. I can't find a reason anywhere on why Xiaomi just didn't go all the way and just make it happen since people would be paying top dollar for that. I see well-to-do vloggers potentially buying into the Leica lifestyle here and the front camera is really what they would look forward to use among other things. It's not a hardware limitation either, but a software one. Why are China phones always making the limit only FullHD? Beats me.
The Works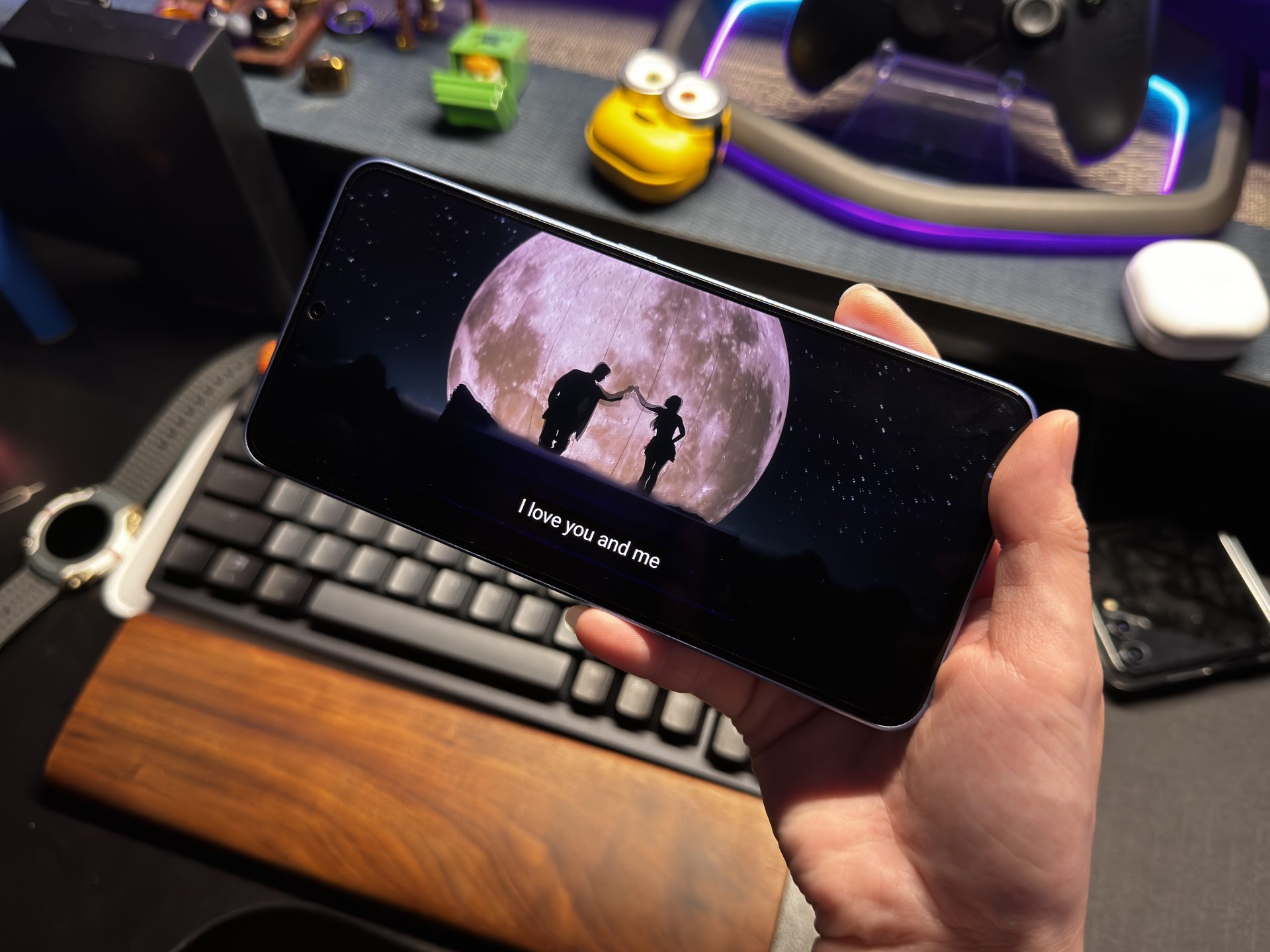 The Xiaomi 13T Pro has a 6.67-inch OLED screen with a resolution of 2,712 x 1,220 pixels and a pixel density of 446ppi. It is protected by a flat Gorilla Glass 5 sheet and has a small punch-hole cutout near the top.
The 13T Pro's screen is one of the best available on a smartphone today. It has a dynamic 144Hz refresh rate, 12-bit color depth (up to 68 billion colors), 480Hz touch sampling, and 2880Hz PWM dimming. It is also HDR10 and Dolby Vision certified.
The Xiaomi 13T Pro's display has a dynamic 144Hz refresh rate, meaning it can adjust the refresh rate based on the content being displayed. There are two refresh rate modes: Custom and Default. In Custom mode, you can choose between 144Hz and 60Hz refresh rates. In Default mode, the phone will automatically switch between different refresh rates based on the content.
The adaptive refresh rate works as expected, dropping down to 60Hz when the screen shows static content. All streaming apps are capped at 60Hz for UI and streaming. Incompatible HFR apps, such as the Camera app and Google Maps, are always rendered at 60fps.
The only time we saw the screen use 30Hz was for the Always-on Display. While we never saw 144Hz across the UI, we can confirm that the screen uses 144Hz for various games, benchmarks, and compatible HFR apps.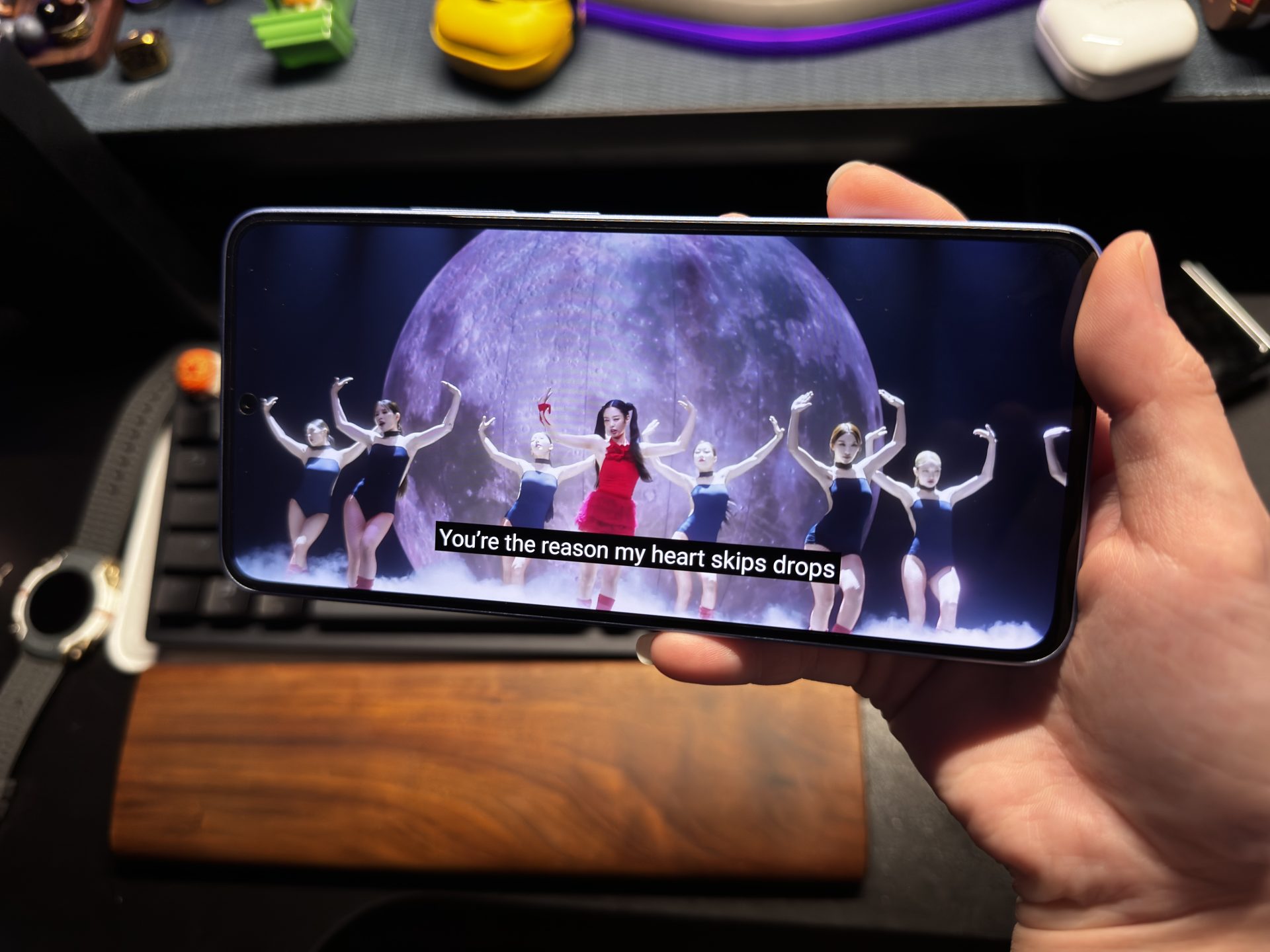 The Xiaomi 13T Pro also has Widevine L1 DRM support, meaning you can stream Full HD content with HDR10 and Dolby Vision support on Netflix, which worked flawlessly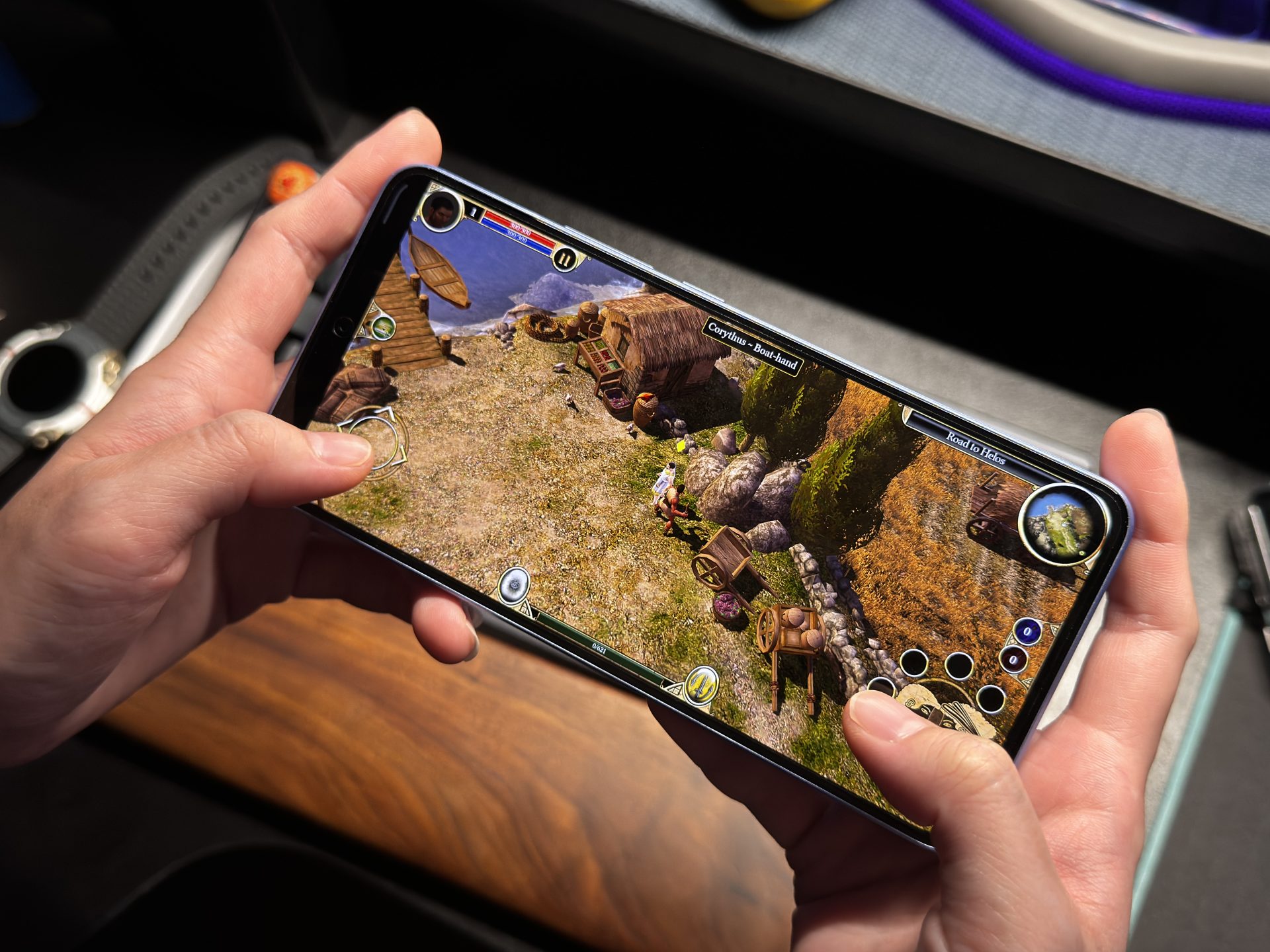 As for gaming, the Xiaomi 13T Pro is able to support 144Hz and 120Hz titles as intended and that's a good thing. We did 2 CPU throttling tests, the Xiaomi 13T Pro scored 78% in stability, followed by 69% an hour later. It stands toe-to-toe with the Snapdragon 8 Gen 2, and that's very impressive considering the price and manufacturer. It's phones like these that put MediaTek back on the map. It's also worth nothing that the 13T Pro barely got hot, which tells me that it can handle long-haul gaming sessions, with some throttling happening after the 20 minute mark.
Battery Life
The Xiaomi 13T Pro is powered by a 5,000mAh battery, and can net you about 5 hours of screen-on time on a busy day. While not the longest, it is a respectable number that's backed by a 120W charging speed which we enabled in the settings (Boost Mode). With that implemented, the 13T Pro fully charges in 27 minutes, while 15 minutes had net me a 70% charge which is pretty fast.
| | |
| --- | --- |
| Boost OFF, from 0% | About 40 minutes |
| Boost ON, from 0% | 27 minutes |
Either way, it only takes a moment to charge your Xiaomi 13T Pro to get it ready with you in the morning so there's nothing much to bicker about. Just charge it the following morning.
---
Can It Stack Up With The Competition?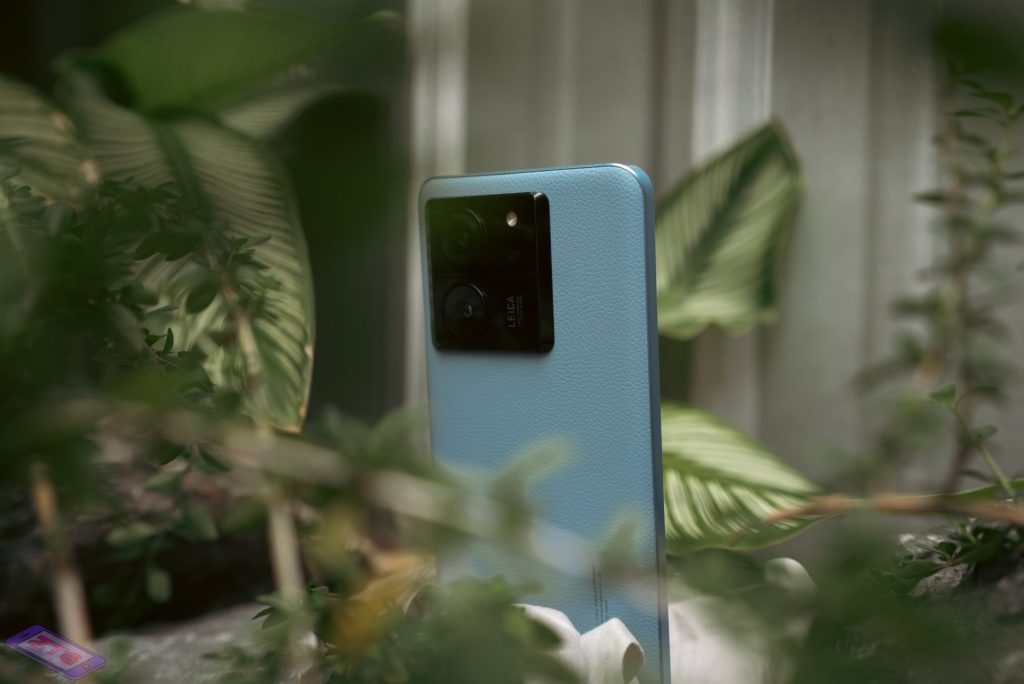 For starters, it does fight aggressively with its price, with a starting price of RM 2499 for the 256GB variant, while adding RM 200 doubles the storage, and RM 1000 more gives you 1TB, making it the most affordable midranger with a 1TB capacity.
It's a phone that picks the right things to love, as much as the right things to get mad at. I can't stand the selfie camera, as well as the performance of the zoom beyond 2x.
Some might designate this as a good camera phone, but I think it's more suited to be a great all-rounder that does everything well, packaged with 4 years of Android updates and 5 years of security patches.
Xiaomi's on a warpath to keep themselves number 1 in Malaysia, and I'd say that this is definitely a model that's going to cement that for them.