Value led, performance driven
The Xiaomi 11T Pro is a well noticed sequel to the Mi 11 series with enough great points to succeed the Mi 11 but only falls short in small areas. It's attractiveness in price is driven further by its premium features made accessible to the average user.
Good
Affordable
Good Camera Hardware
17 minute full charge time
Ungood
Inconsistent Camera software processing
No Optical Stabilization
Hot under intense use
---
Specs
---
CPU
Qualcomm Snapdragon 888 5G (5 nm)
Memory
8GB + 128GB / 8 + 256GB
Display
6.67'' FHD+ 120Hz AMOLED flat display (1000 nits peak brightness)
Camera
108MP wide angle,
5MP 2x telemacro,
120° 8MP ultra-wide angle lens
16MP front-facing camera
Connectivity
Bluetooth 5.2,USB Type-C 2.0, 5G, Up to WiFi 6, Dual Nano SIM
OS
MIUI 12.5 (Android 11)
Battery
5000 mAh with 120W charging
Available Colors
Meteorite Gray, Moonlight White, Celestial Blue.
Retail Price
RM 2099 (8GB) , RM 2,299 (12GB)
The Works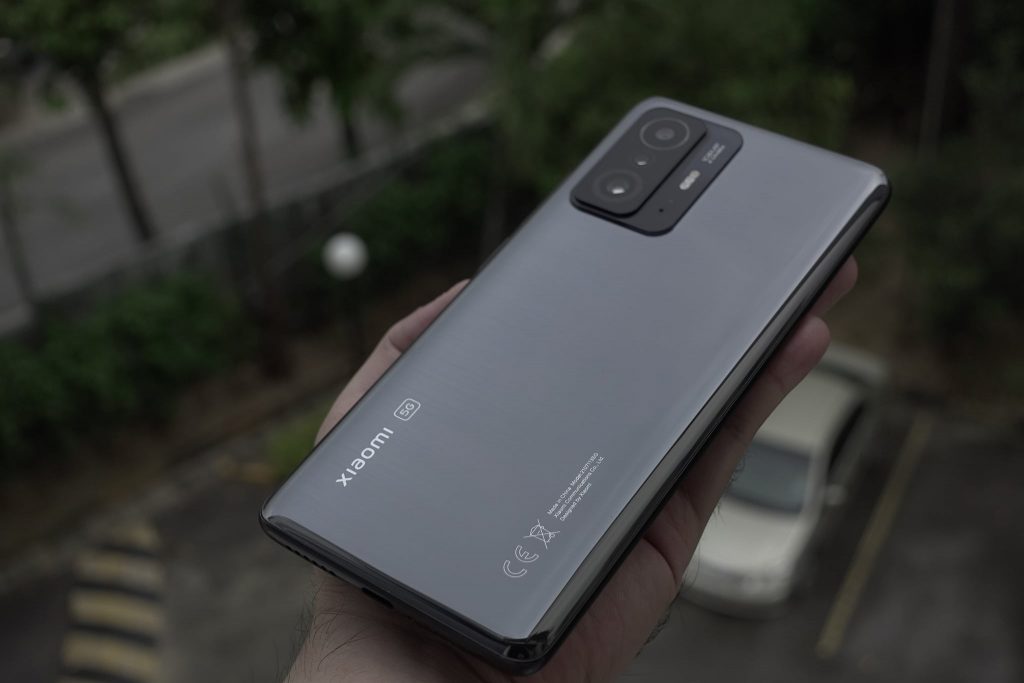 "Literally a brushed aluminum version of the Mi 11 "
We're not surprised at how similar the Xiaomi 11T Pro was going to look compared to the Mi 11 series. After all, they're simply cousins. It may look like brushed aluminum but really it's just a paint job covered by a glass back.
What a solid device. You can literally squeeze it anywhere and nothing flexes. A confident, solid piece of metal and glass that attracts lots of fingerprints but we're kind of used to that already in this industry. The 11T Pro also comes with a IP53 dust and splash resistance rating, so it pretty much can survive a splash of liquid but not a dunk in the pool.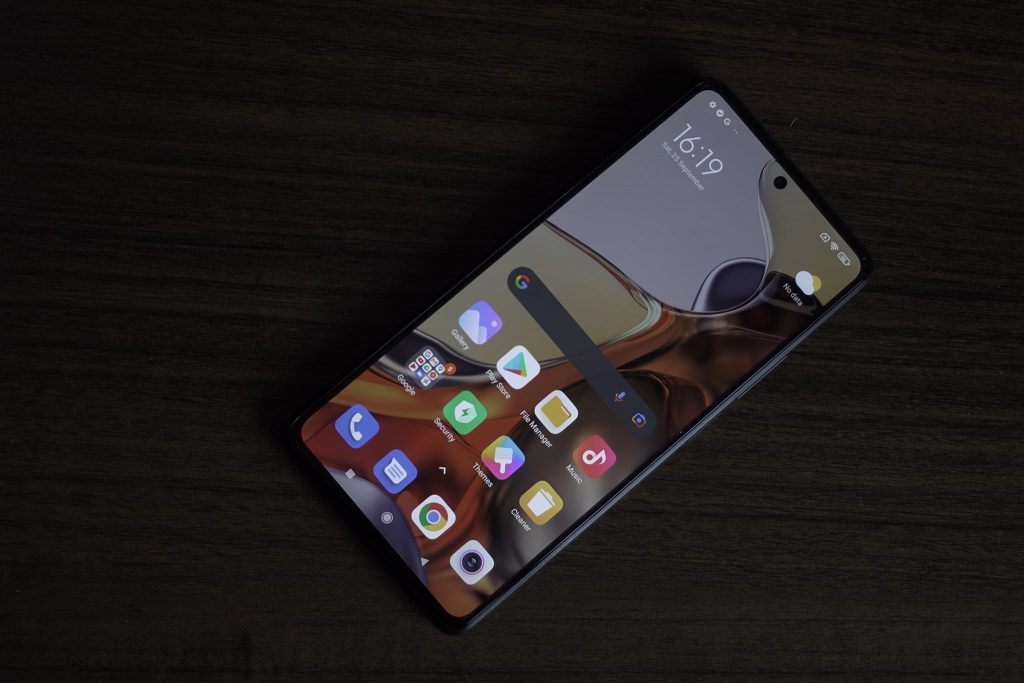 The main screen is a 6.67″ OLED panel with a 120Hz refresh rate. It's the usual FHD+ resolution with a high refresh rate capability. The screen is covered by a uniform thin black bezel and a small hole-punched center for the selfie cam.
In terms of display quality, the Mi 11T Pro has an impressive set of qualifications. It's certified for Dolby Vision, HDR10+, and Widevine L1 DRM, so watching NetFlix and Dolby content had no hassle and were consistently on maximum possible quality.
Color reproduction was faithfully accurate, especially on just Standard mode. If you tune to Vivid in the settings, you'll get a different set of tones that catered towards the DCI-P3 coverage. Saturated literally kicked everything up a notch and added more punch to the overall picture. I personally left it at Vivid as its not as harsh as saturated although it can be on the colder side of things in certain image.
Nevertheless, the Xiaomi 11T Pro proved itself in the display area with an excellent screen with plenty of flexibility.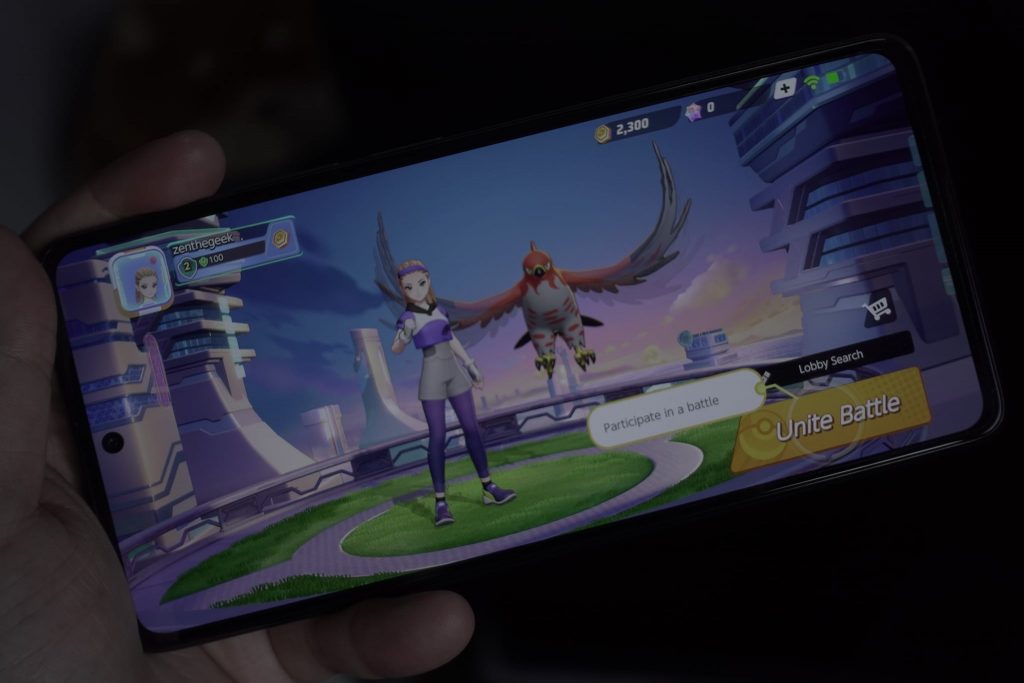 Top performance with an efficient vapor cooling chamber
The Xiaomi 11T Pro uses the same Snapdragon 888 SoC as the rest of the Mi 11 Series, and we've nearly had all our expectations met when it came to performance. This phone pretty much destroys every game out there and the heat was actually nominal at best. This is because of the vapor chamber cooling system, something we here have also gotten used to and fully aware of its limits.
The 5000 mAh battery can be fully charged in 17 minutes using the provided charger and cable. It managed to last only a day and a half but that's alright for me knowing I could top up the charge in just mere moments and get going again. A lot of things factor the battery life, from that high refresh rate, display software enhancements and probably still the stability of MIUI 12.5. Don't get me wrong, it's a lot better than last time, but efficiency wise it might still not be there yet.
As a gamer, if you intend to use the 11T Pro for gaming, you can be rest assured that it would perform admirably. However, I do advise keeping the play time to maybe just slightly over an hour. The phone doesn't really overheat but it does throttle, and we witnessed the FPS drops just passing the 1 hour mark on Genshin Impact and the new Pokemon Unite. The vapor chambers really work but it can't possibly keep up an intense pace. We have attached an external phone cooler towards the top of the phone but it could only do so much.
That being said, the hottest point of the device is around the camera module area so do keep that in mind. Phones may be ready to tackle graphics and high refresh rates well but in terms of stable performance no one is quite there yet in terms of the tech and consistency.
Is Cinemagic even Good?
The Xiaomi 11T Pro has a triple rear-cam setup, and here's my breakdown of each of them. During the launch the 11T Pro focused a lot on having a highly functional, cinemagic camera ideal for video, so we've put that to the test to see if it can live up to expectations while not having OIS on board.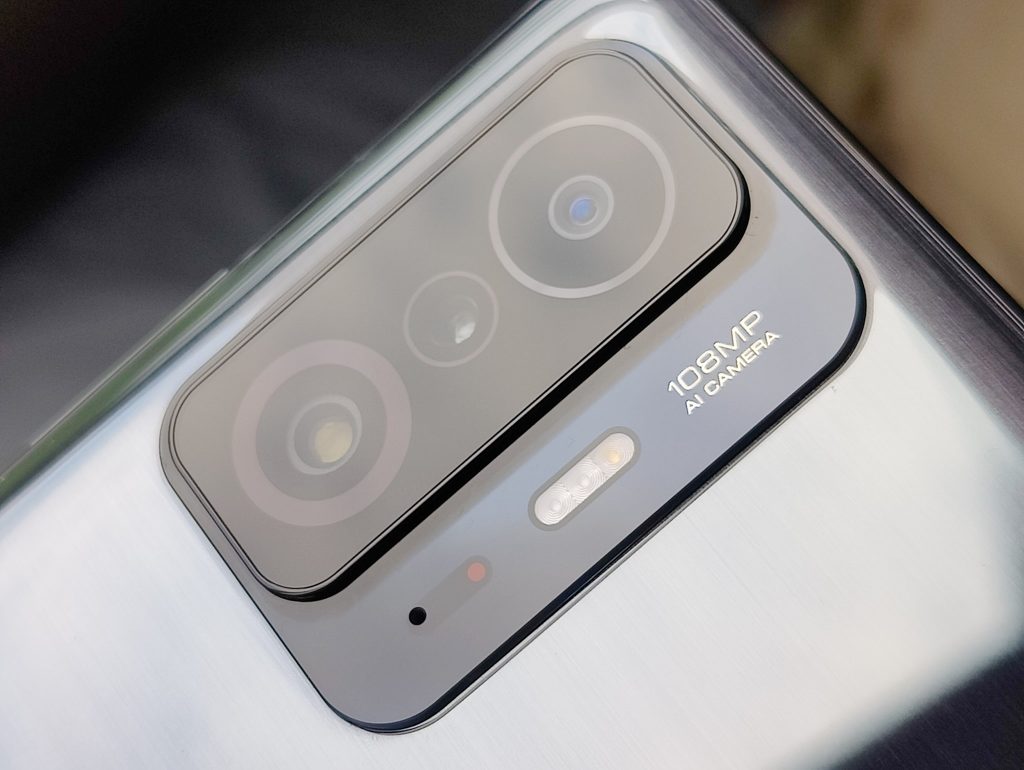 The 108MP (outputs to 12MP) main wide shooter takes colorful, detail shots that pack good contrast that's marred by inconsistent post-sharpening. The Xiaomi 11T Pro has a bad habit of over-sharpening textures and patterns, especially foliage and the occasional building.
If you want to avoid this, I do recommend you shooting in 108MP resolution and then cropping it down to 12MP. It's a world of difference and you can save plenty of detail and better colors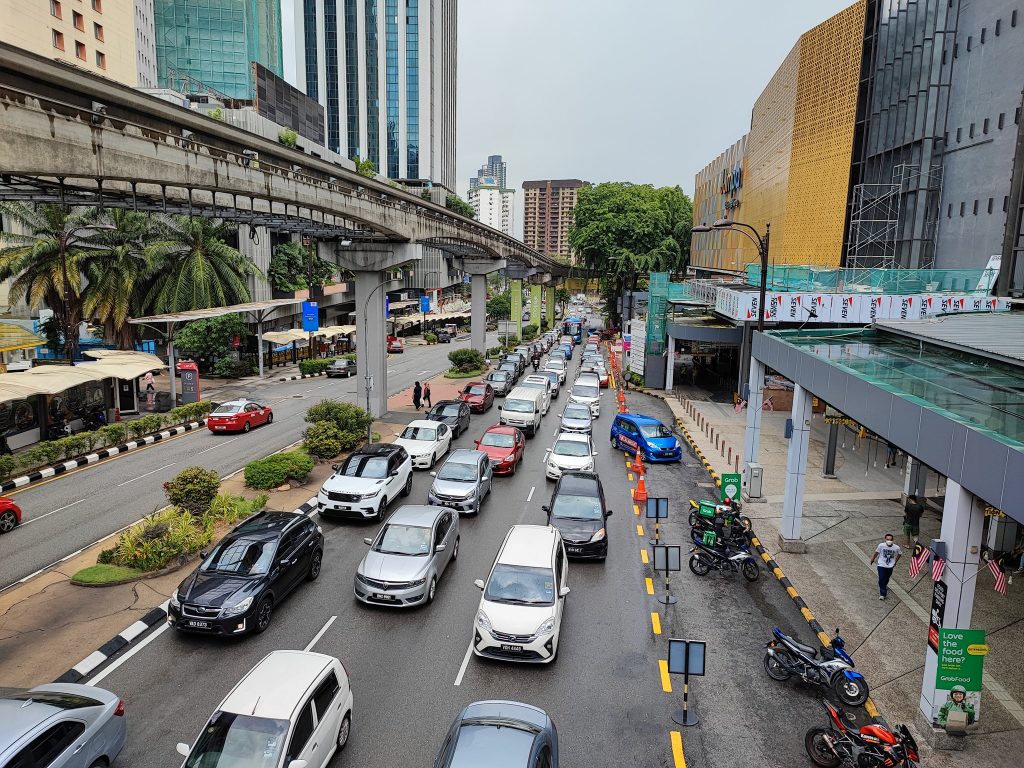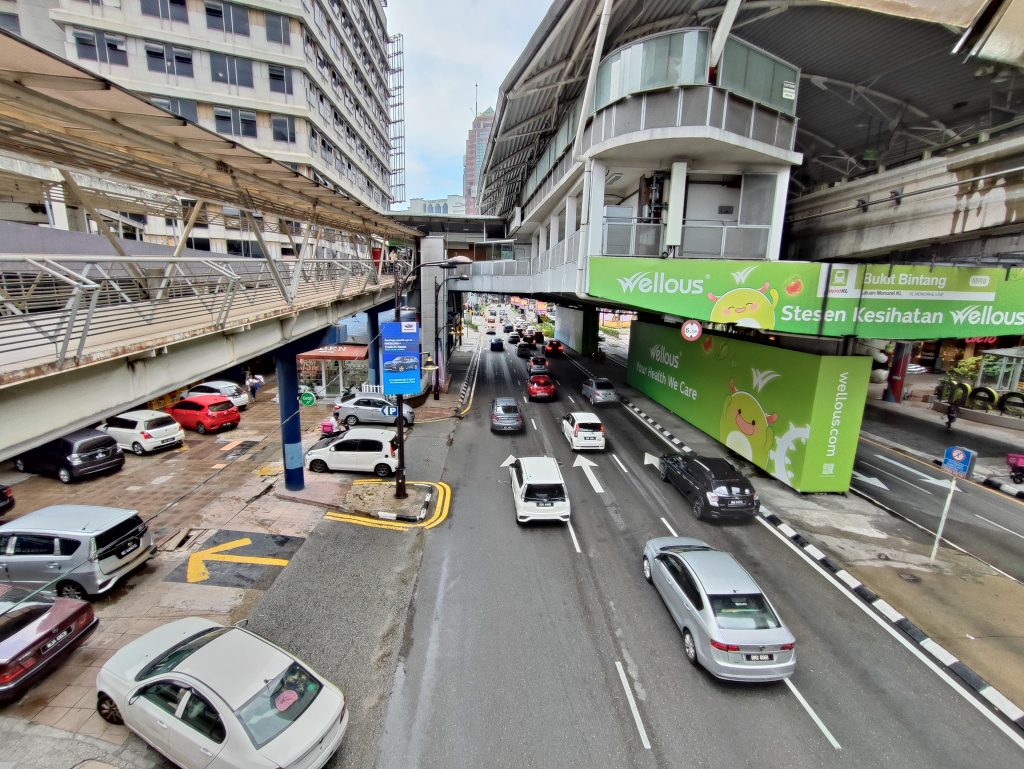 The 8MP Ultra-wide has more good than the bad, starting off with good dynamic range, low noise and almost no distortion. Shots didn't look weirdly stretched out and angles were near-perfectly preserved. We did not encounter any wonky over-sharpening and muddy post-processing so that's a big plus.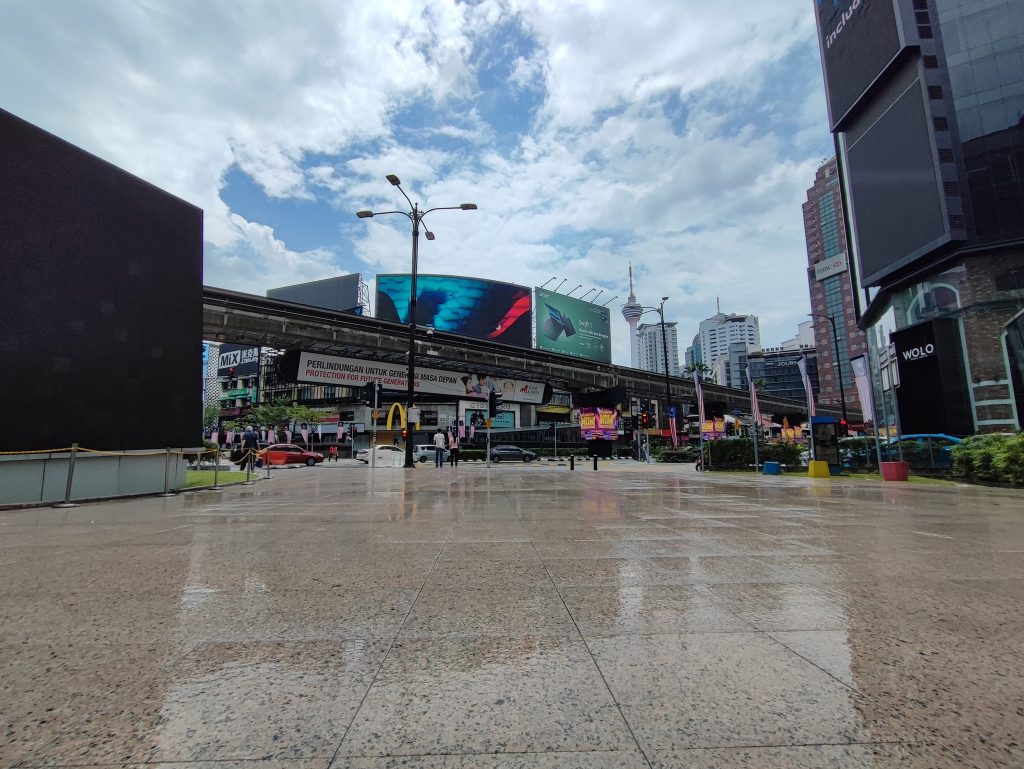 Colors weren't as lively as the main's, but you could easily fix that in post. I prefer a flatter color so that I can enjoy my editing anyway.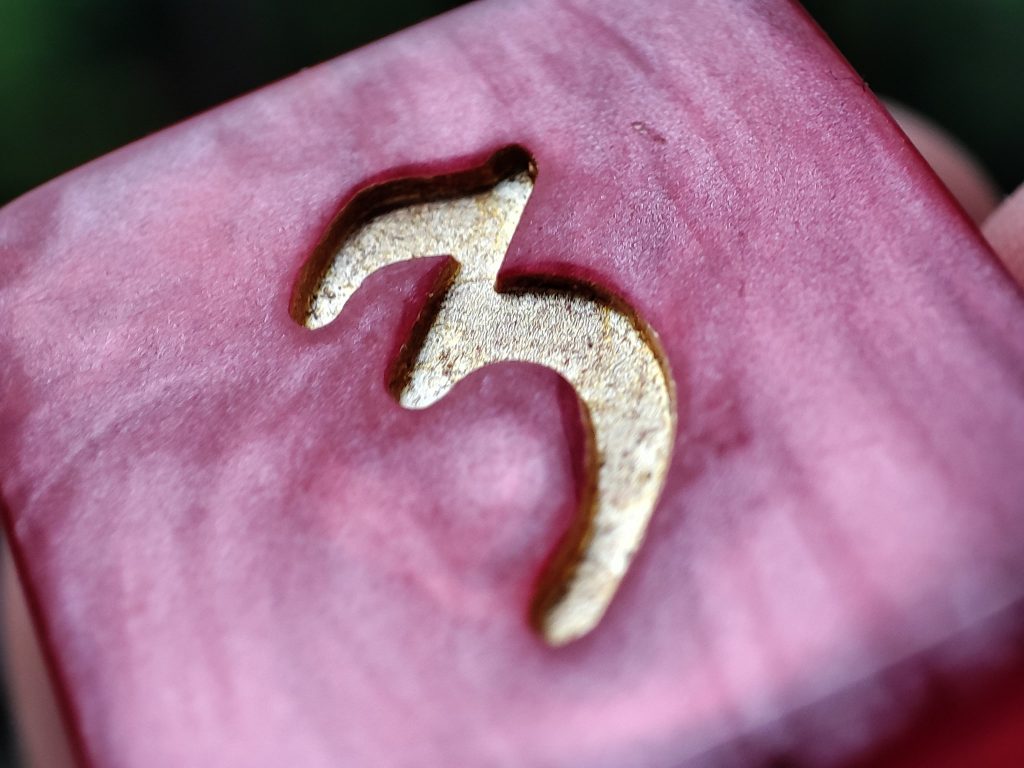 The 5MP macro looked boring on paper, but surprisingly it outperformed a lot of competitors that pack the same pixel count. The autofocus actually works and it has a sub 50mm focal length equivalence. This resulted in beautiful, sharp macro shots with clapping colors and robust contrast.
One thing to comment here is, as strong as its macro game can be, the snapper might sometimes give out a shallow depth of field, so if you're not steady or fast with the autofocus, you might end up with either blurry shots or ghosting.
Keep a steady hand, and you'll end up with a wonderfully detailed image complete with a light, creamy bokeh.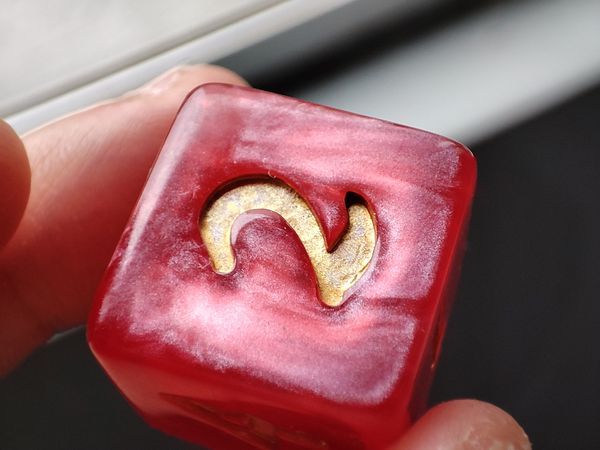 ---
Xiaomi 11T Pro's 16MP front facing shooter is a little basic if you ask me. It requires a steady hand to take some decent shots, and how I realized that is when I impulsively wanted to snap a quick selfie with the polis behind me as fast as I could but wasn't didn't stand still long enough for the lens to focus in time, resulting in my surrounding corners blurring out. What's good here is the center focus. It managed to capture my face and details nicely, but it made my hair look a little fluffier.
This fluffiness carries forward to portrait mode as well. It offers a so-so level of subject separation, with the Xiaomi 11T Pro struggling with fingers but not much on the hair. Either way, this would be the least charming part of the phone for me anyway.
---
An Impressive all rounder that everyone can pay for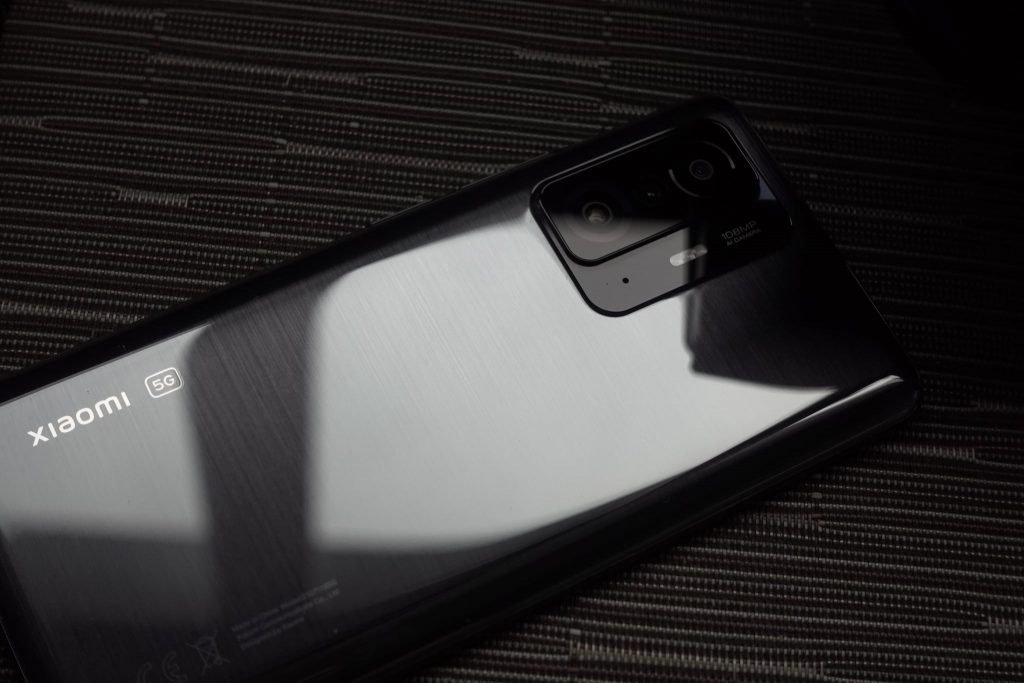 Xiaomi's Mi 11T Pro wins my heart in many ways. It's a solid phone that works and behaves well, and fits my criteria of needing to last long throughout the day. Charging it takes mere moments and sets a high standard in the mid-range RM 2000 market.
The cameras do a great job, especially the macro, and it can take dependable, usable videos from vlogs to rolls. We sincerely look forward to seeing Xiaomi release a future update that could improve image quality further as well as reduce future throttle from long period gaming.
The Xiaomi Mi 11T Pro earns the Gold here. Your phone budget in the RM2K range? this would be a great buy!