An Android version of Wallpaper Engine is coming your way in the next few weeks, announced by their own developers recently. We're like to see an October – November release.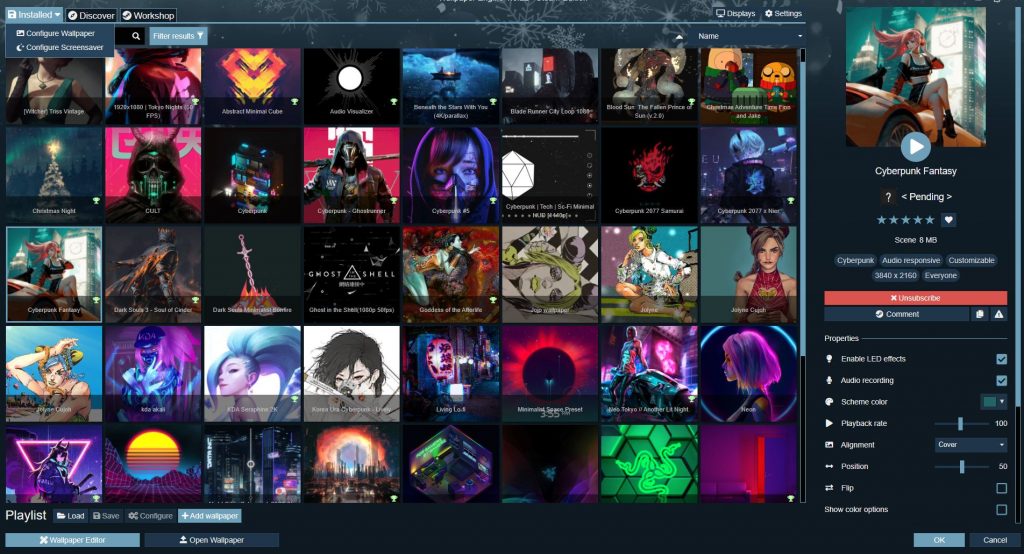 You're going to need to own it on Steam first, as how it works is that the Android app will be a free extension of the software, and the you'll have to use Wi-Fi to transfer live wallpapers to-and-fro PC to mobile. There won't be any ads or in-app purchases, but the link with the Windows app is necessary since Android users can't access Steam Workshop add-ons directly.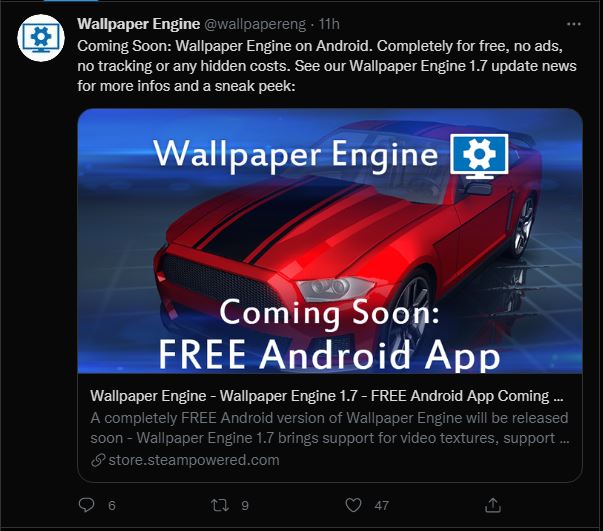 Wallpapers sent to Android devices will also need to be converted into a mobile-compatible format, but will still be dynamic, complete with customizable settings such as speed and colors. In fact, music visualizers are making the cut as well, which could make for some particularly impressive home screens. People worried about performance or battery life will be able to toggle features like framerate caps.
The Android port is said to be an "intensive undertaking," but an obvious next step, given Android's large user base. The work done is expected to lay the groundwork for "any future potential ports," though the only real options in that regard are Mac and Linux — iOS and iPadOS have extremely limited customization options.