vivo has launched a social media campaign with the MODEL APEC charity organisation to safeguard the sports dreams of youth in Southeast Asia. Led by the campaign slogan of 'Give Your Dreams a Shot', vivo has formed a league of football stars and celebrities to support youth empowerment in sport. Challenging the seemingly impossible, vivo's campaign of goodwill shares the stories of those who dared to dream. These personal accounts will provide the next generation of superstars with a certainty that anything is possible, and give their dreams a shot.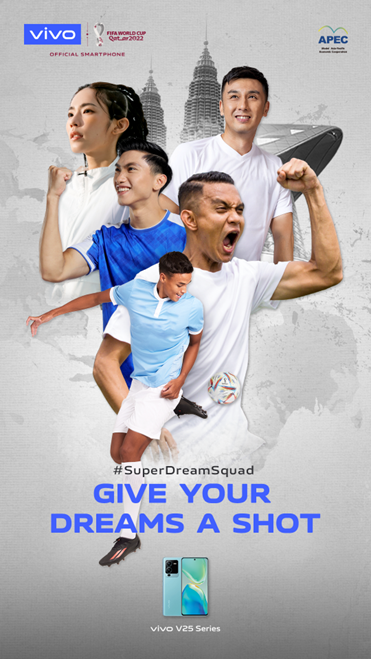 vivo, as the Official Smartphone of the FIFA World Cup Qatar 2022™, hopes the campaign will awaken the sports dreams of young people, including here in Malaysia. The inspirational social media campaign will feature influential names from all around Southeast Asia.
As the world's most popular sporting event, the FIFA World CupTM embodies the same teamwork and coming together mentality that vivo prides itself on and hopes to achieve with this campaign.
vivo is committed to connecting with FIFA's global audience through its industry-leading smartphone technology and a shared passion for football. Sport and technology share a similar philosophy that embodies an unrelenting spirit of innovation and belief in oneself that drives us further.
Behind every outstanding athlete, lies an inspirational story that paves the way for future generations of dream chasers. vivo's football stars show that dreams are so much more than fanciful imagination, but rather roadmaps to success. Tied together by their ability to push beyond comfort, we persevere in adversity, we visualise success and we shoot for our dreams. vivo feels a responsibility to global users and football fans to share these stories: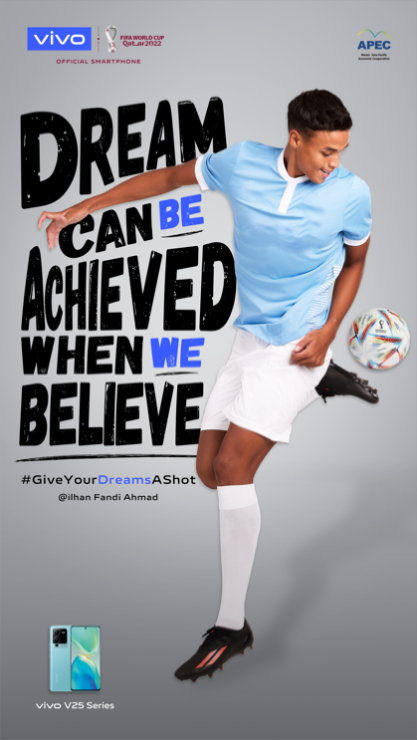 Ilhan Fandi Ahmad from Singapore constantly employs new methods to improve the finer skills of his game. As a footballer motivated by his dream of playing overseas, his battles with injury and doubt haven't deterred him from making that a reality – "Dreams are what we achieve when we believe, so have the courage to believe and you will succeed!"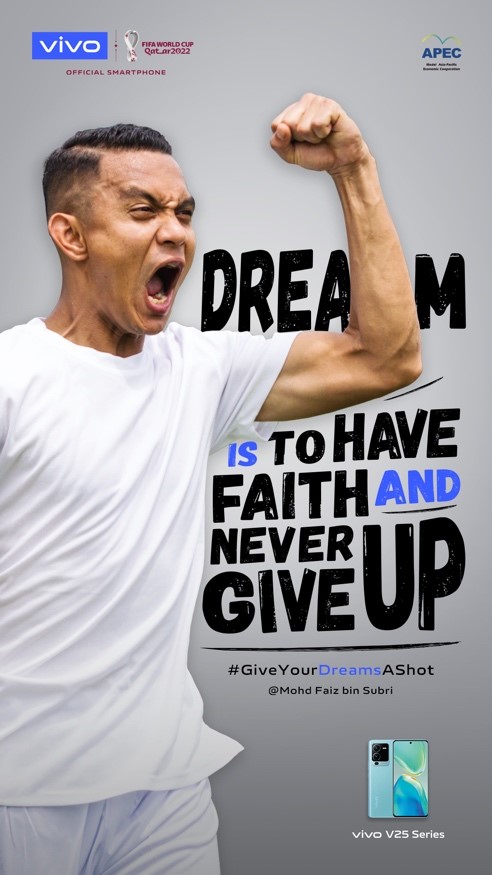 Mohd Faiz Subri from Malaysia is a local professional football player who plays for Penang FC in the Malaysian Super League. At a critical moment in a game against Pahang FC, he scored a free kick goal that won him the 2016 FIFA Puskas Award. For this, he gives credit to his training long hours after team practice – "That day I realised, practicing without giving up and having faith within you can make you achieve wonders. Dreams are for everyone as long as you dare to dream big."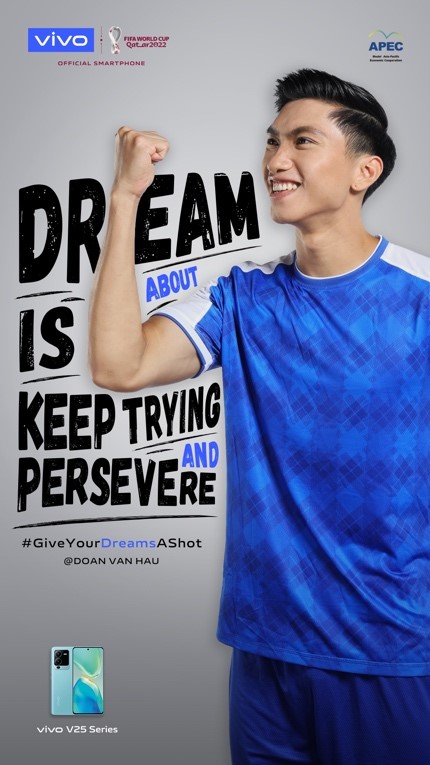 Vietnamese footballer Đoàn Văn Hậu had dealt with challenging injuries his entire career. But his intense love of the game and dream of representing his country on a global stage allowed him to fight through difficult times. Hau believes that there is much to be gained in 'trying' not only in experience but for connection between like-minded hearts and different cultures – "Keep dreaming! Keep trying! Give it a shot!"
---
"vivo has been a proud sponsor of FIFA since 2017 and has provided support for the development of world football through its various major international tournaments ever since. This year's FIFA World CupTM will be especially rewarding now that we have the fans back in the stands. This collaboration with MODEL APEC means more than just a social media campaign. It's our way of participating in the betterment of our global community. The dream of the World Cup will never be denied, and we are securing its future by encouraging today's youth to dare to dream,"
Mike Xu, CEO of vivo Malaysia.
"We have always believed, valued, and worked to provide opportunities for children and youth to grow as we firmly believe that they'll be the key driver to a better future. It is our honour and duty to co-host the event with vivo this time, to offer a chance for youth to play together, learn together, and make friends together. I am truly grateful to vivo for supporting the event, and I do hope to jointly create value with more enterprises with social responsibilities to create a better world together,"
Beth Guo, founder of MODEL APEC.