The PC Image WOW BIG SALE is back and back BIGGER! Malaysia's largest Computer Retail Outlet is hosting their big sale again, complete with all the goodies that come with it!
From laptops to gaming chairs, laptops AND gaming chairs (cool combo btw), it's a yearly affair where everything's handpicked for just about anyone to pick up!
Happening this 26th May – 4th June 2023!
Let's take a look at some of these great deals, shall we?
LAPTOPS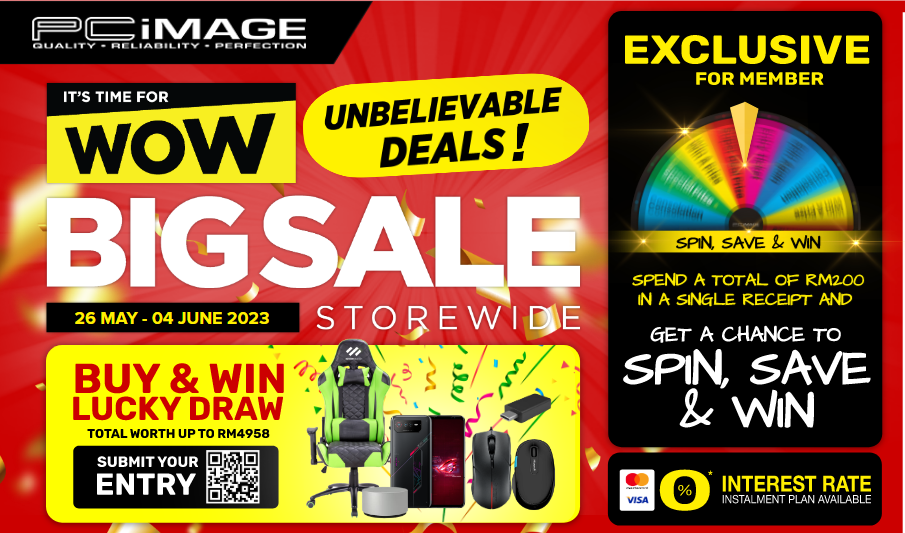 So I'm gonna quit stallin' and show you what's good if you're out searchin' for some new gear!
But before that, make sure you join the Elite Club so you can score points with your upcoming purchase. It's RM 1 for 1 Point so you can use those points to redeem stuff in the future!
Earn 1 Elite Point (EP) for every RM 1 spent store wide (Valid for 3 years from date of purchase)
Earn up to 3x Elite Points for special promotion period
Purchase products at member price at our showroom
Enjoy in-house limited time offers
Get email notifications about latest promotions
Top spending members are entitled to join limited time lucky draws
Convert Elite Points to cash voucher
Redeem products by using Elite Points.
Combine Elite Points and cash value to purchase products at cheaper prices
Membership is RM 10

Spin & Save, Buy & Win!
With every purchase, there are 2 additional activities to do!
Spin & Save
Purchases RM 200 and above (per receipt) gets you a chance to Spin and Save! Just spin the wheel and get an on-the-spit discount for the item that the arrow stops at!
Buy & Win
Any purchases in a single receipt of any amount gains you an entry into the Buy & Win Lucky Draw!
Just scan the QR code and submit your entry. Do take note that one receipt grants you only ONE entry! The winner will be announced on the PC IMAGE Facebook Page on 4th June 2023!
---
Laptops
Here's a quick list of laptops based on budget and best use cases!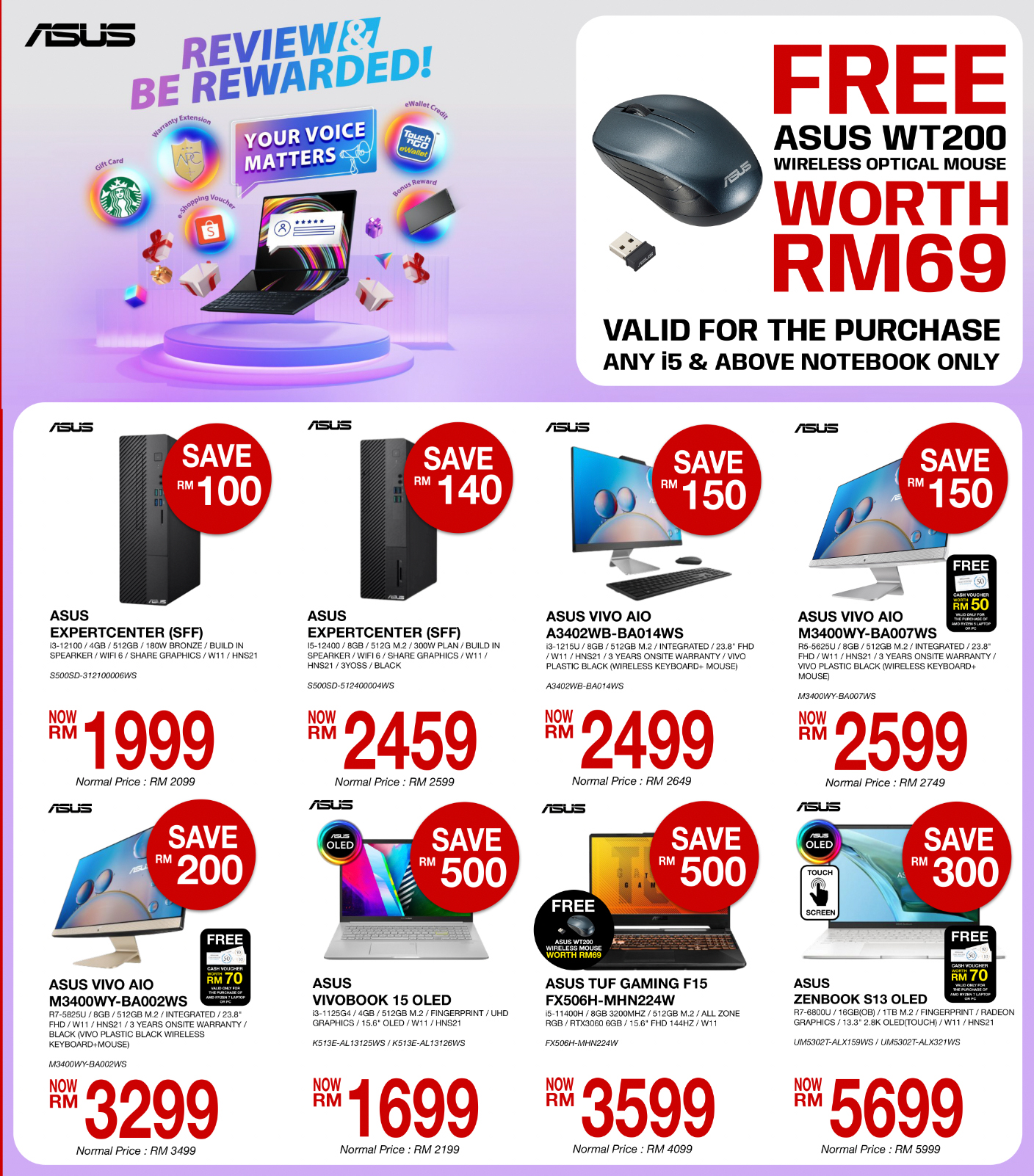 Those going team ASUS will score a free ASUS WT200 wireless optical mouse on top of some extra PC Image Cash Vouchers (selected models only). Furthermore, if you submit your review of your purchased ASUS laptop with photo/video, you'll be able to redeem an extra free gift worth RM 259+ from ASUS! Just can the QR code below for submission!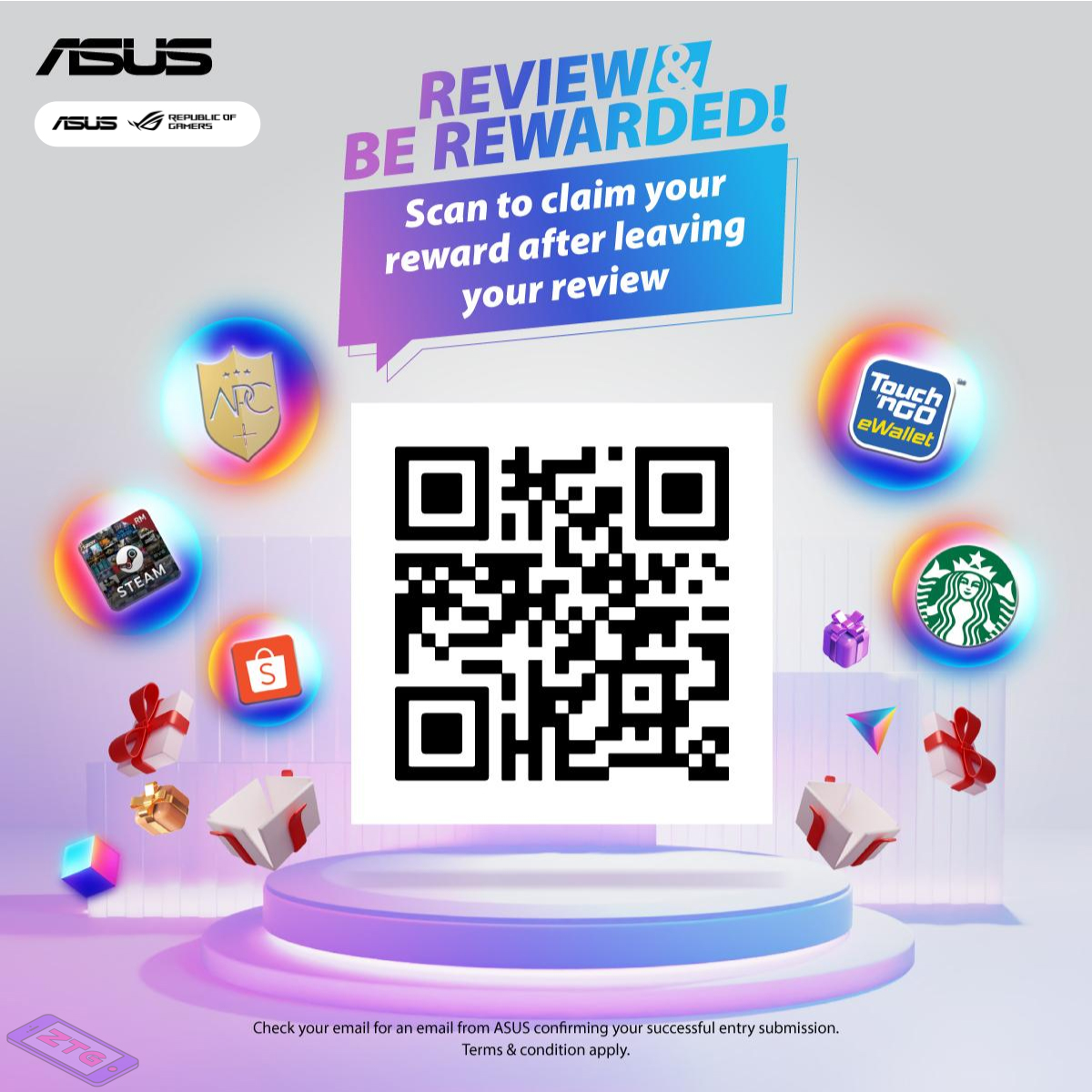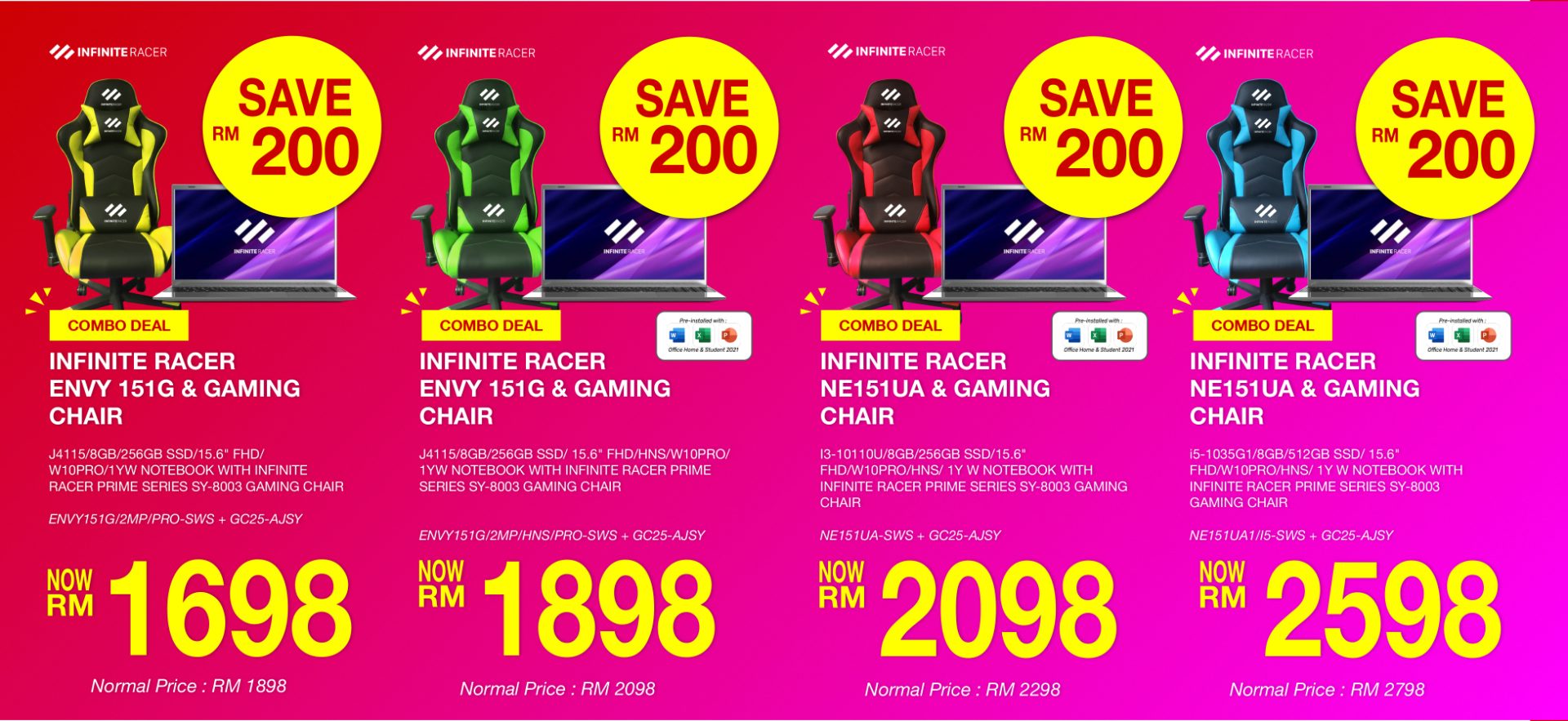 Freebies?
On top of PC Image Vouchers, any AMD Ryzen 5, 7 and 9 desktops/laptops will score you the following extra free gifts :
HP Laptop with AMD Ryzen 5 and above : FREE HP DESKJET IA 2336 AIO Printer
Free Kaspersky Internet Security Antivirus License from selected HP Laptops / Desktop PC's
---
Desktop and Peripherals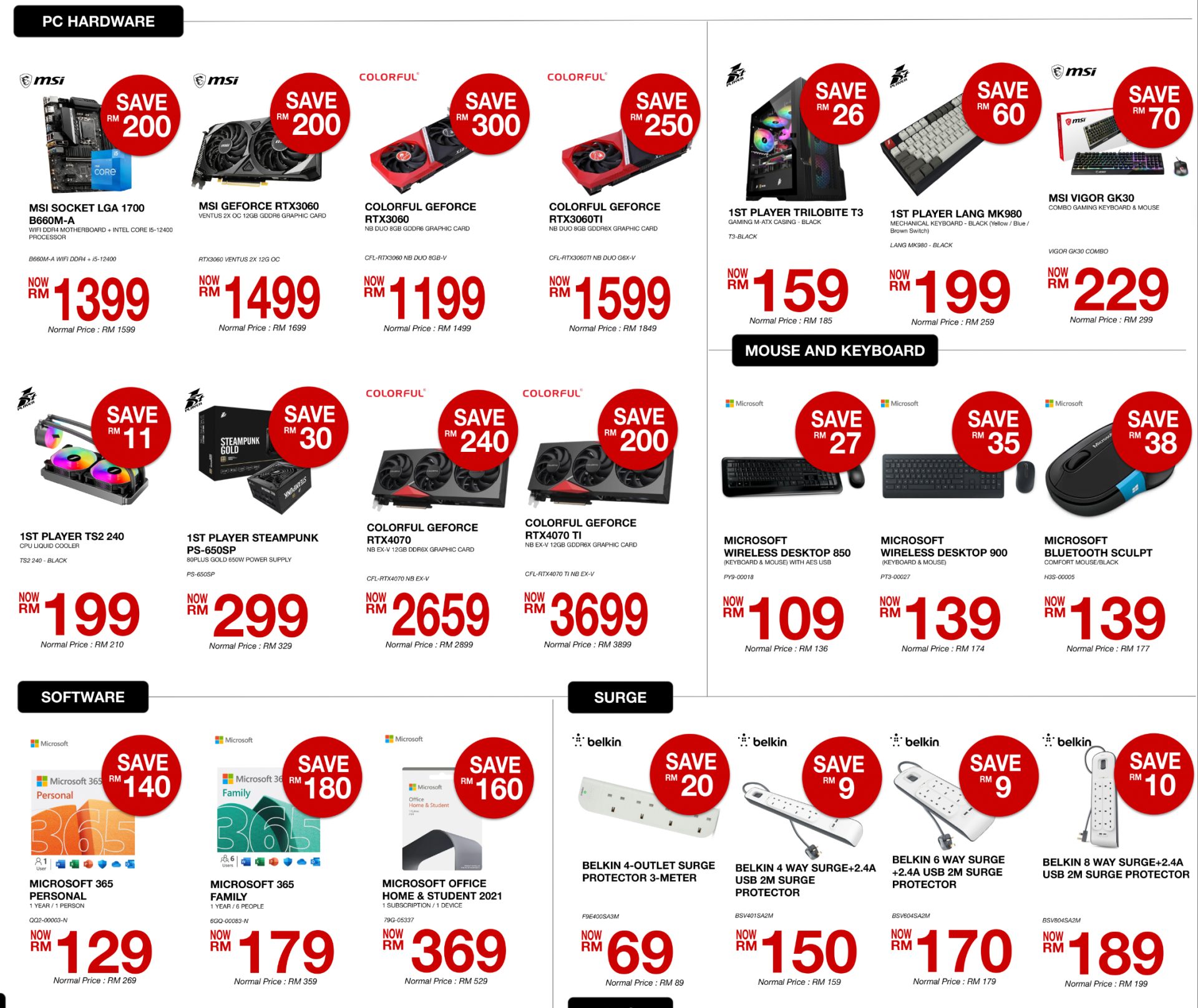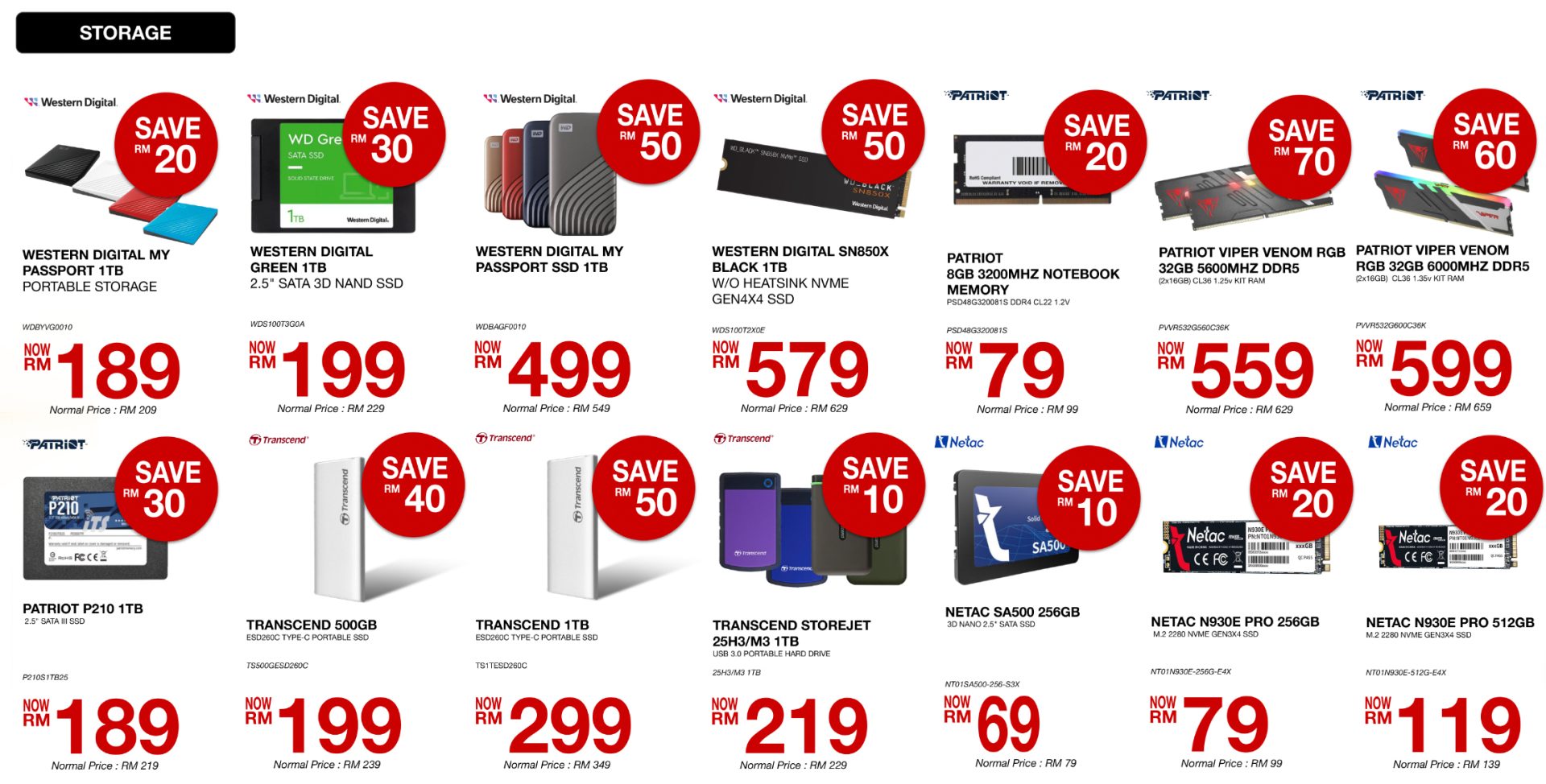 Time to MONITOR the situation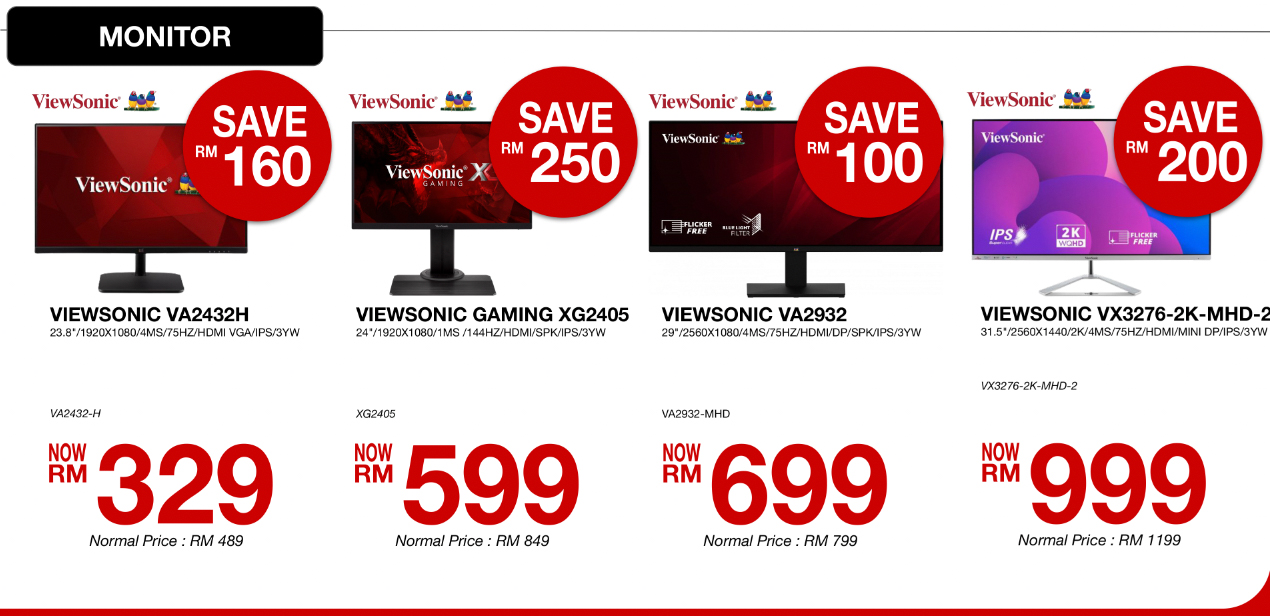 Grind With Some New Gear
Logitech puts their best mouse front and center, slashing RM 220 off for their PRO X Superlight! I am also a HUGE, HUGE fans of the MX Master 3 and if you're a video editor, that's what you should be looking for. The scroll wheel saves sooo much time when scrubbing the timeline!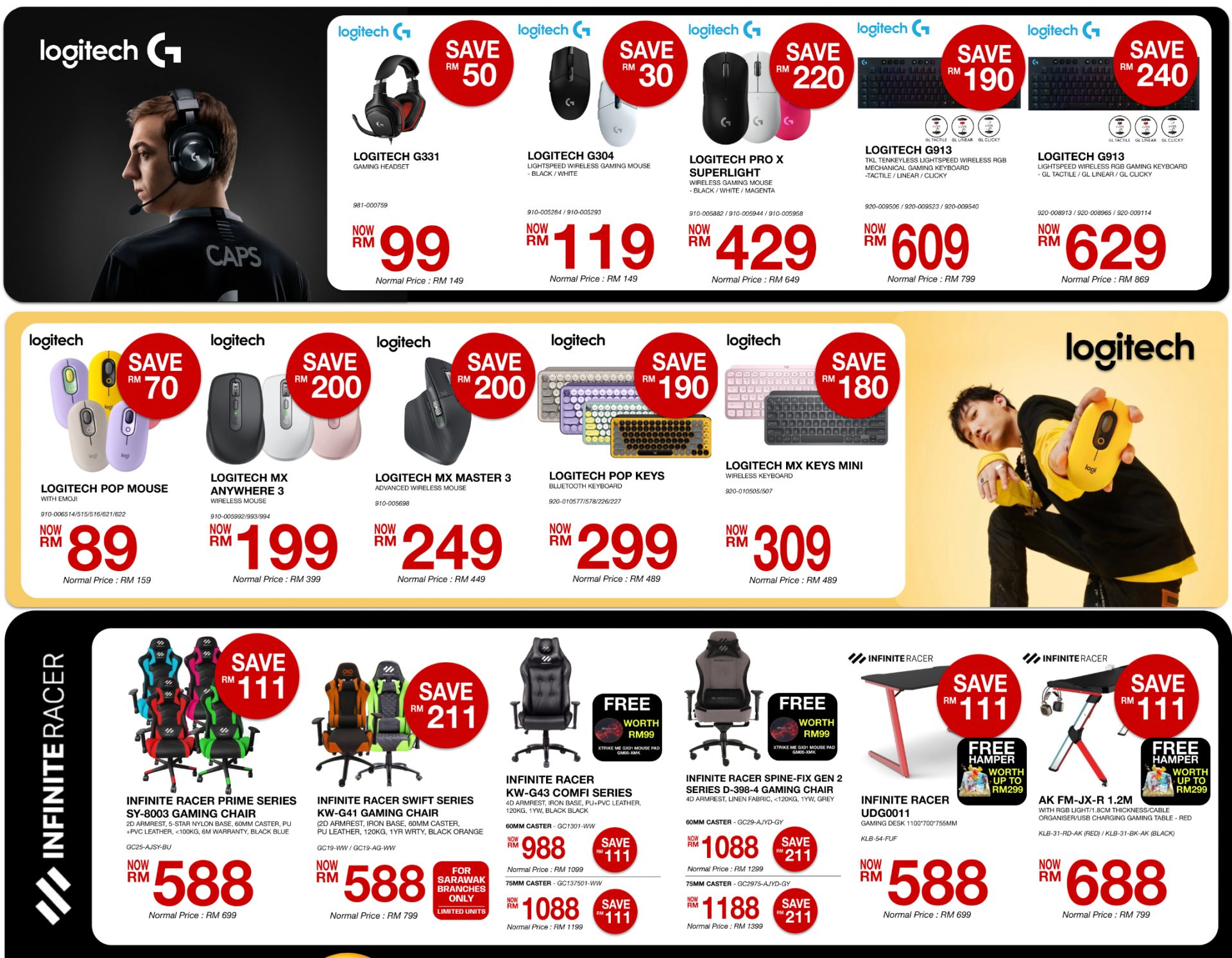 If you weren't interested in getting the laptop and chair combo, you can get the chair standalone! Going for just under RM 1200, why not finish the combo by also grabbing one of their gaming tables? the deal's pretty sweet as not only have the prices been slashed, you get a FREE HAMPER too! (bring home a hamper for your family lah, so long you never bought them anything).
---
Action Cameras, Home Cameras
If you're looking to get some holiday clips done or simply starting your content creation journey, GoPro and Insta360 will be able to get you on the right track. Be sure to just decide you want a full action camera or just a standalone gimbal and use your smartphone!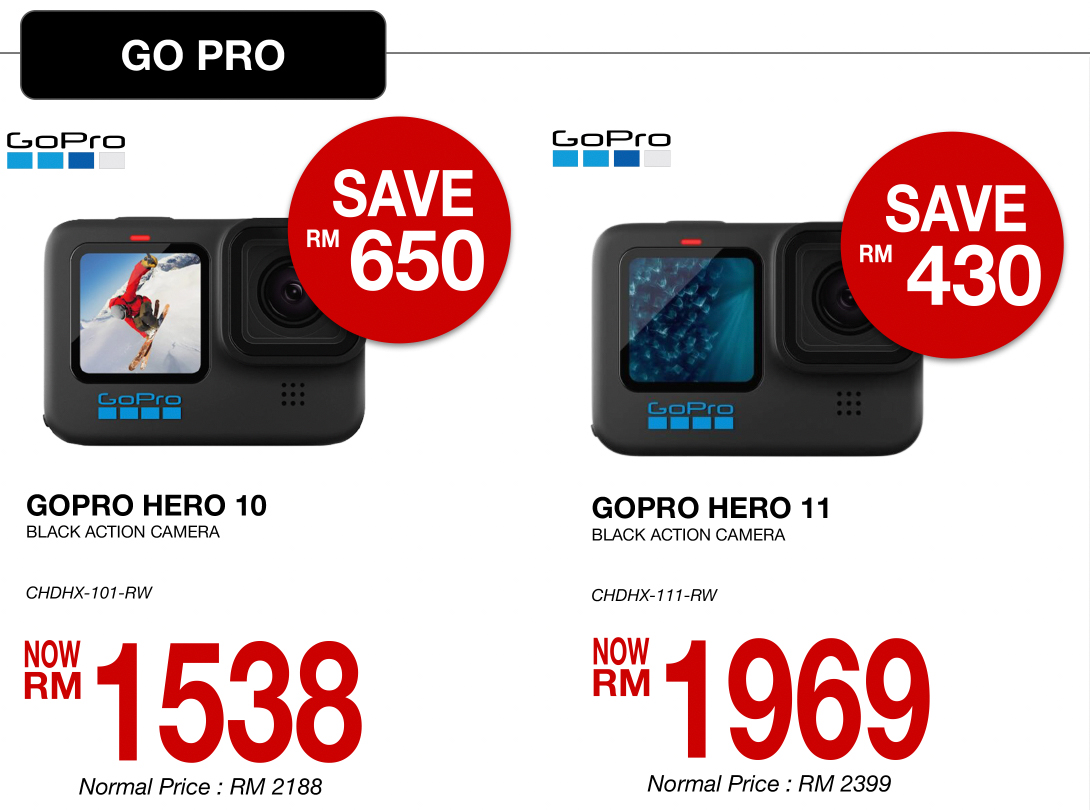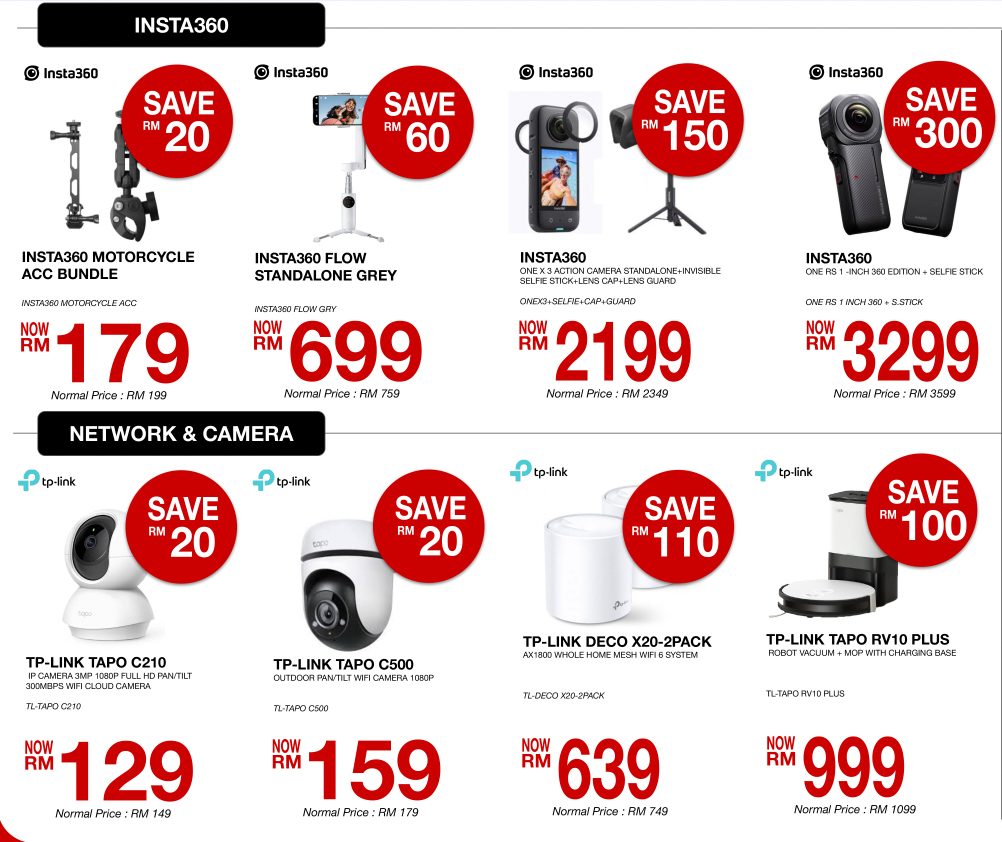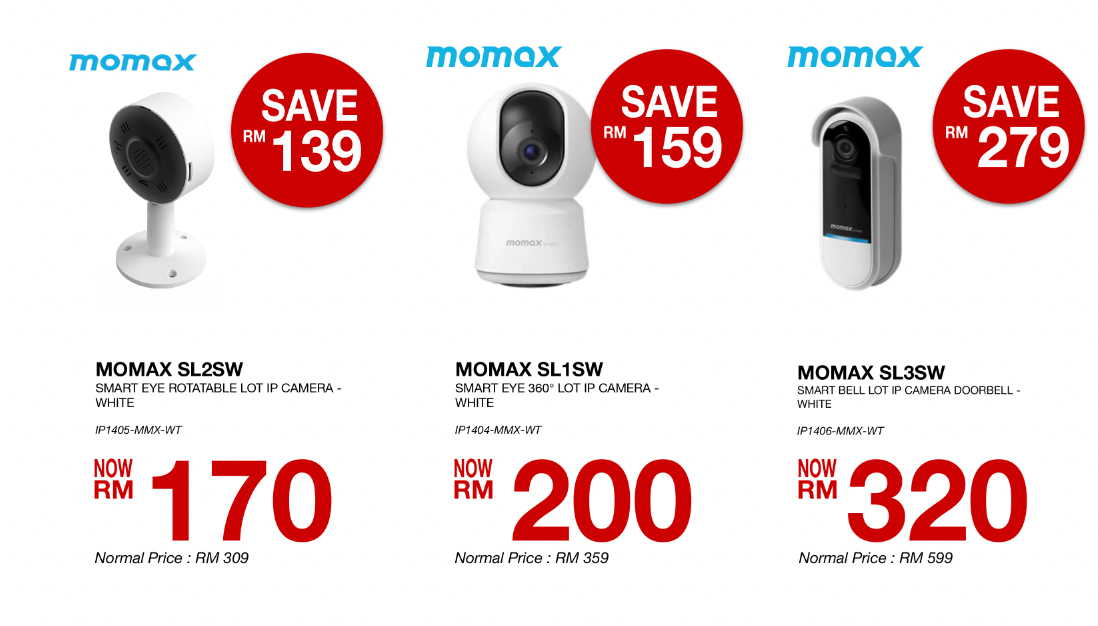 Smartphones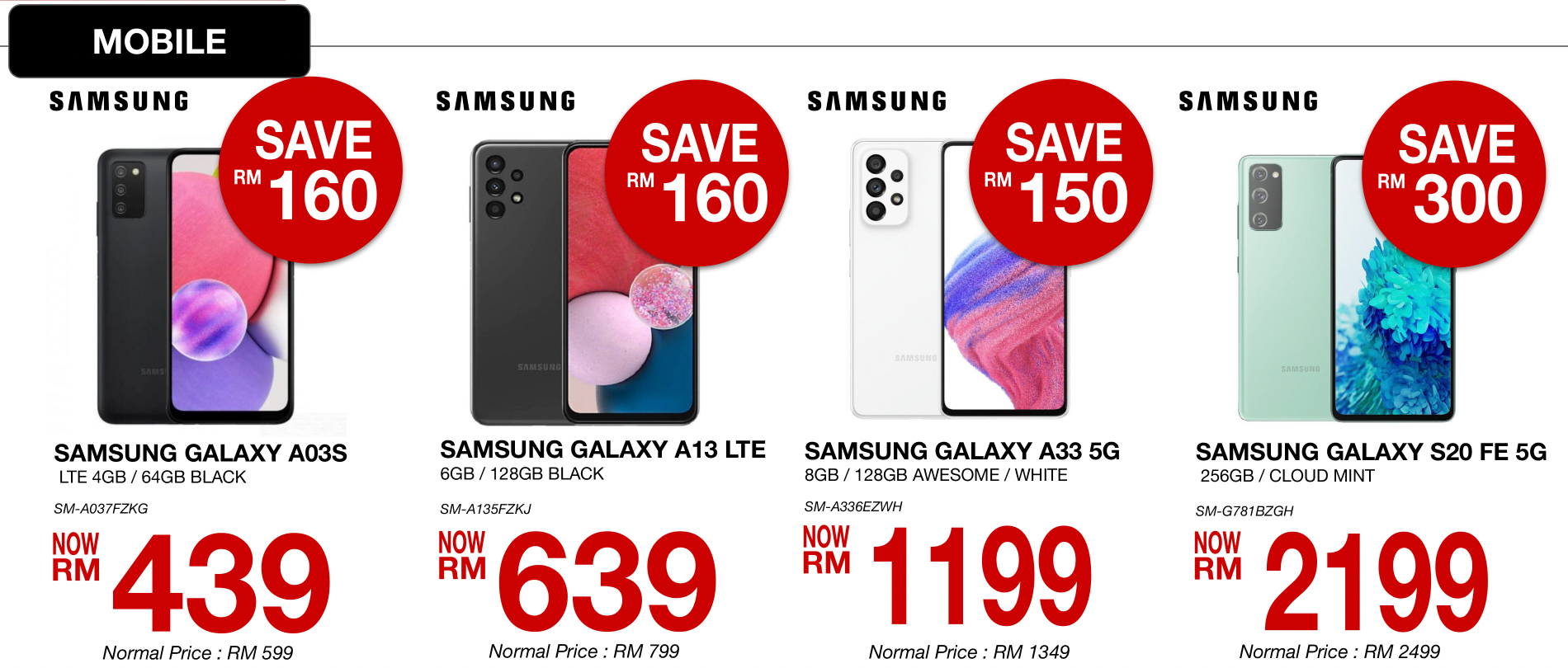 You don't need the very latest, sometimes we just need what works, and these handful of Samsung's are definitely more than enough for the every day Malaysian that's just looking for a phone to take some nice photos and come with plenty of updates for years to come!
The Fun Stuff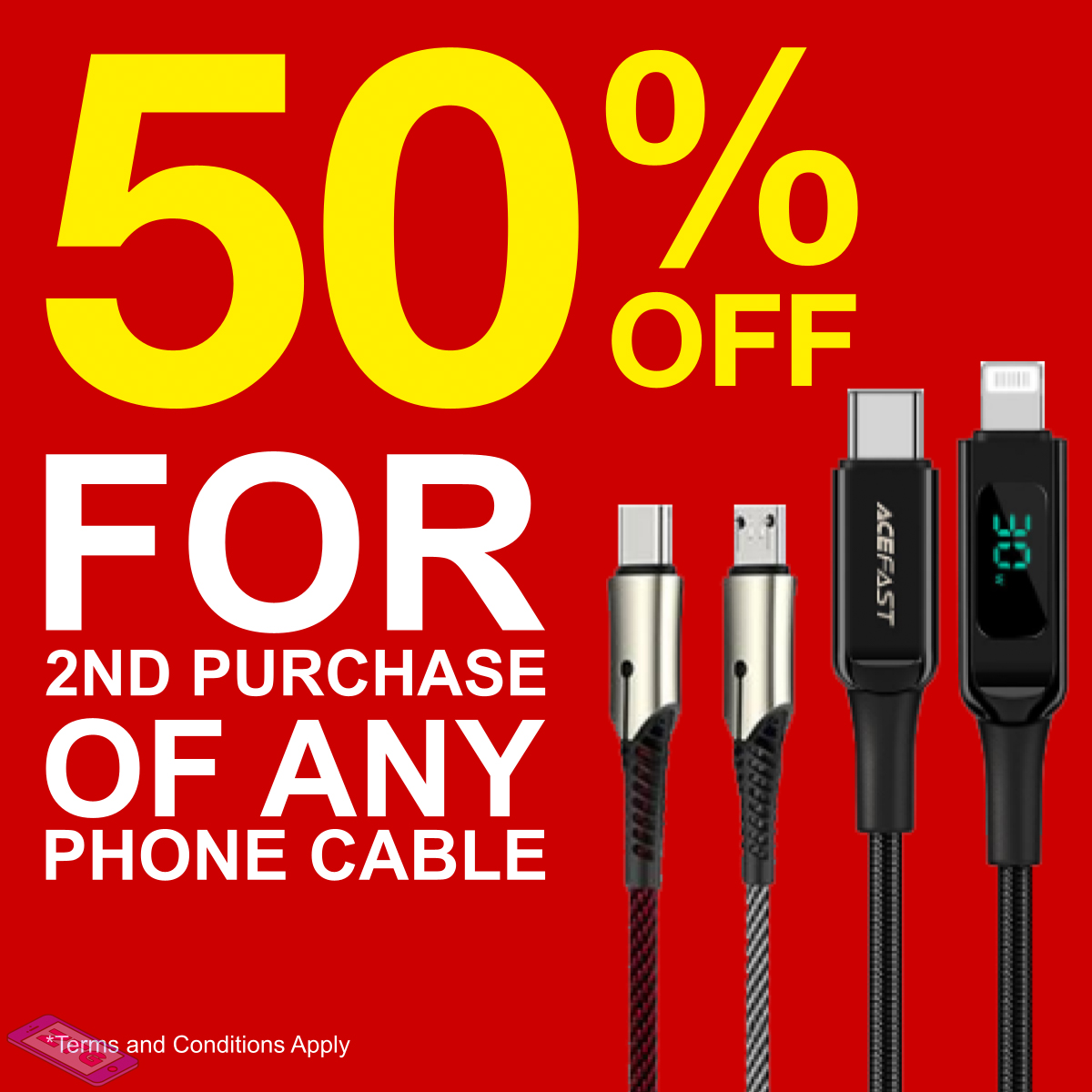 There's Really, Really, So Much More
From printers to speakers, cables to graphics cards, there's never more a great time to pick up your tech during this holiday season. So here's the order of things you should do to maximise the benefits this sale has to offer:
Sign up for PC Image Elite Club (costs RM 10)
Make your purchase
Redeem your free gifts (while stocks last)
Earn your points from your purchase
Spin and Save to save on your next item
Submit your Buy and Win Entry
Physical Stores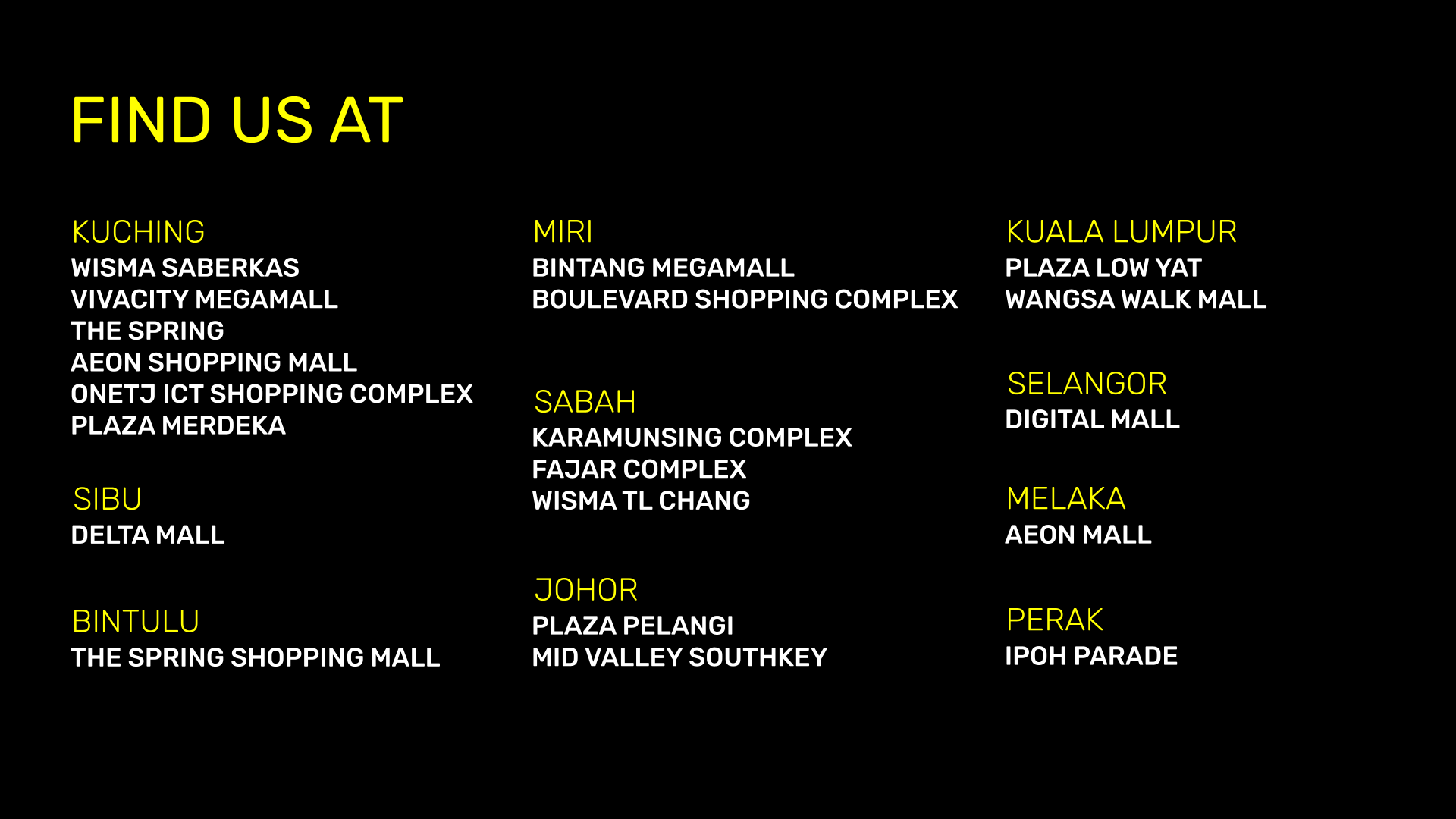 FAQ
How long is the sale?
26th May 2023 until 4 June 2023
Walk-in or online only?
Both. All promotion items will be available for sale at all PC Image stores nationwide.
Does every AMD laptop we choose get a free printer? Are only sale AMD laptops eligible?
It's first come and first served, and even laptops outside of the sale are eligible for the printer. Just make sure the model you chose has either a Ryzen 3, 5, 7, and 9 processor.
Is there 0% instalment for purchases?
Yes, selected banks only.