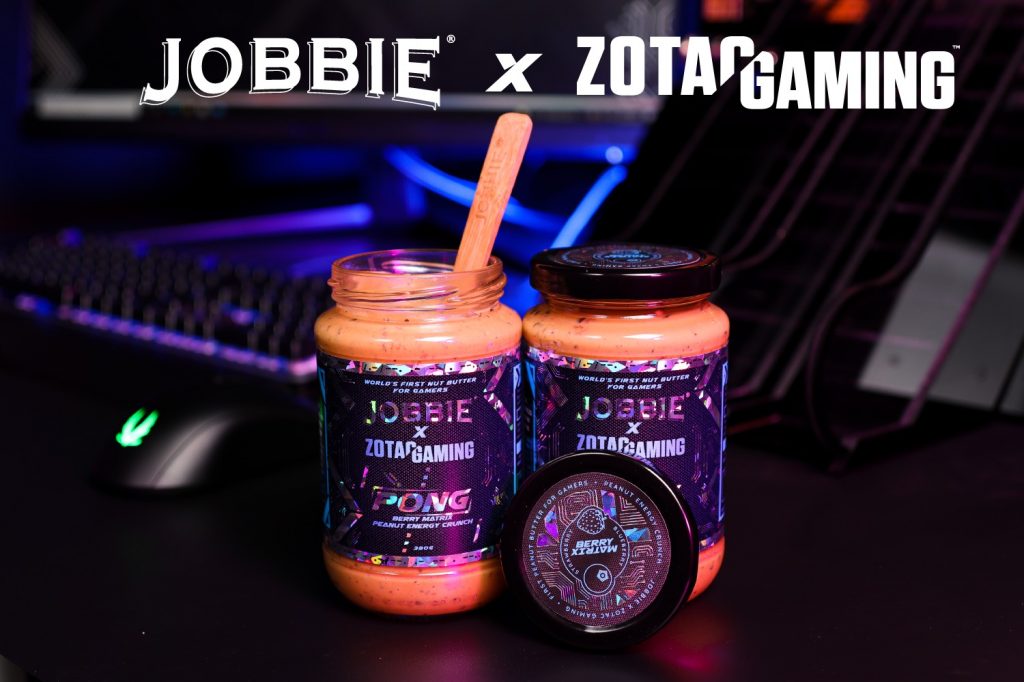 No one seemed to see this coming, especially these 2 brands collaborating. One makes the worlds most sought after computer parts while the other makes artisan-tier peanut butter in the heart of Malaysia.
Jobbie Nut Butter and Zotac Gaming had come together to conceive the world's first nut butter for gamers, the JOBBIE's PONG, a peanut energy cruncyh with a berry matrix twist.
Named after the first arcade video game, the PONG is a super rich thick peanut mousse made from dry roasted peanuts
, followed by slightly sweet and sour chopped up freeze dried blueberries
and strawberries
. The freeze dried fruits provides more crunch (as the moisture has been completely extracted) than a bowl of freshly made popcorn, making it the perfect snack in-between games. Its purpose is to be a healthy alternative snack that tastes good and provide long term nutritional benefits compared to more traditional choices such as fast food and artificial snacks like chips and candy bars. \
What about the nutrition?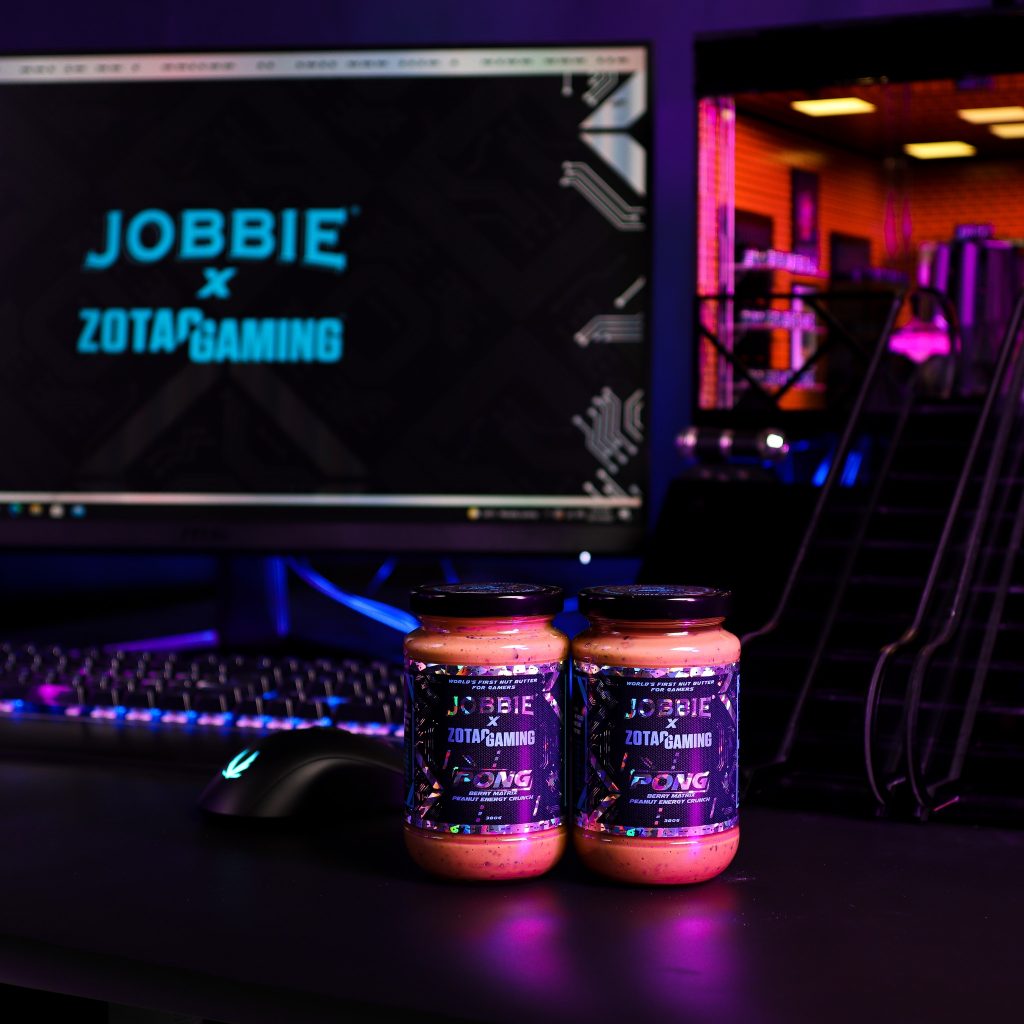 You shouldn't be worried about the nutrition side of things here. Jobbie's Nut Butters are made of roasted peanuts and natural oils that provide important vitamins, healthy fats and protein that are necessary to keep a person pumped with energy and the components to grow.
On top of that, blueberries, which are a big component to this special edition nut butter contains carotenoids, an antioxidant than fights disease and boosts immune system function. The most important bit is that it's ability to maintain eye health, as we know that our gamer lifestyle demands us to be glued onto our screens for long periods of time, and a blue-light filter can only do so much to slow down eyesight degradation.
Pricing and Availability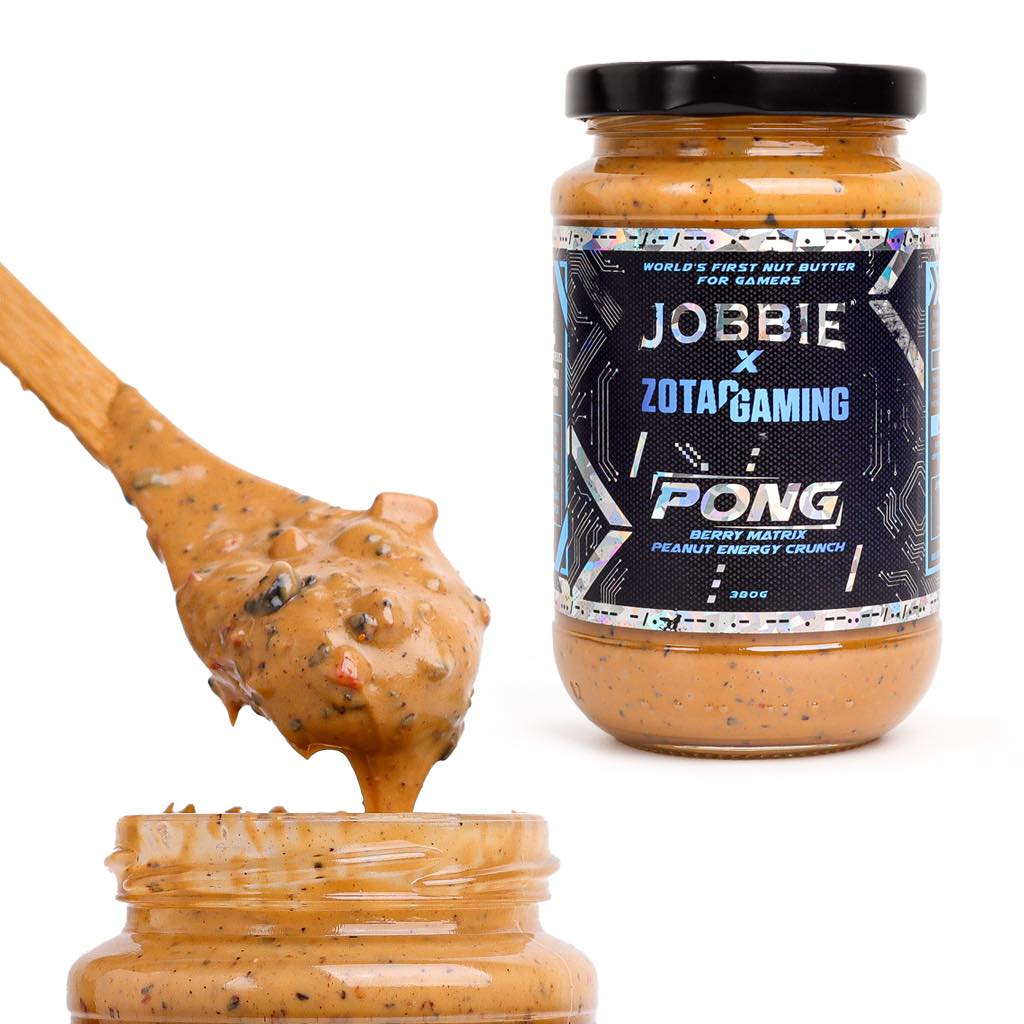 Let's answer the immediate questions:
Will it only be an online exclusive product or will it be hitting retail shelves?

It is currently an online exclusive product with no plans to hit retail shelves.

Is it a limited run/batch item? If no, will there be a likelihood of it being part of a new mainstream series of your peanut butter line?

It's a limited time product so it will eventually run out. Best you grab it quickly online, or when Zotac makes a certain announcement that we're currently told to keep mum about 😉

Whats the price?

The PONG – Berry Matrix Peanut Energy Crunch 380g is priced at RM 56 per bottle.