To me, Galaxy FE's are a great way to feed to the masses a good Samsung Android experience at a more accessible price point. The S21 FE is obviously succeeding the S20 FE, which back then was a fantastic device, with the same goal of afforability and function. We'll be comparing this heavily to the S20 FE, so that you'll be in the know of what's important if you're considering the upgrade.
Price Check and Colors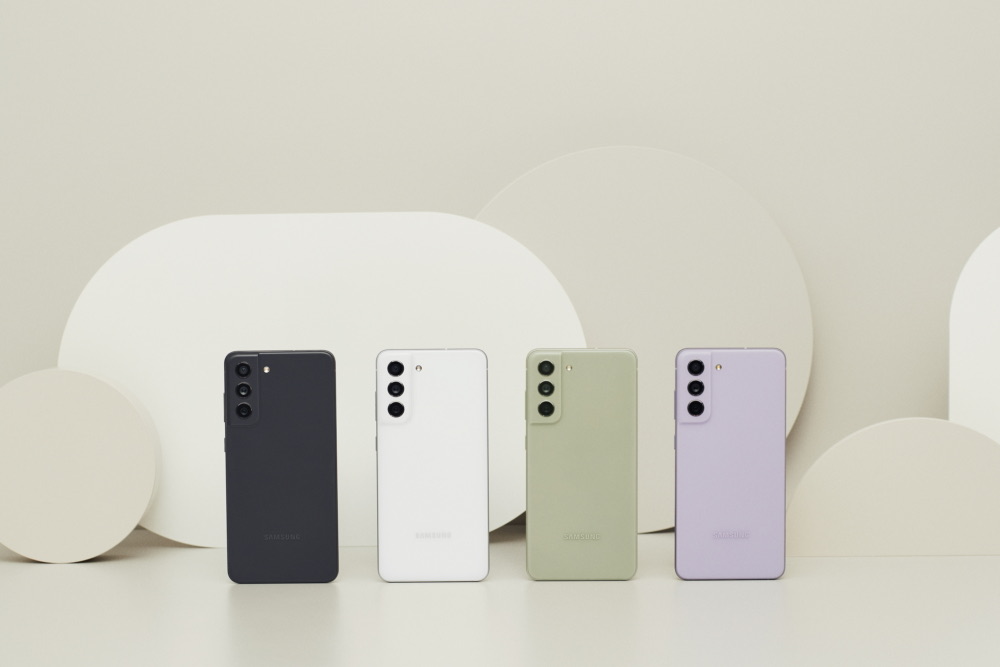 As of now, the S21 FE comes in 2 capacities: 128GB or 256GB storage with 8GB of RAM. They're priced at RM 2899 and RM 3099 in that order. Available colors are Graphite, Olive (we have this!), Lavender and White.
---
The Specs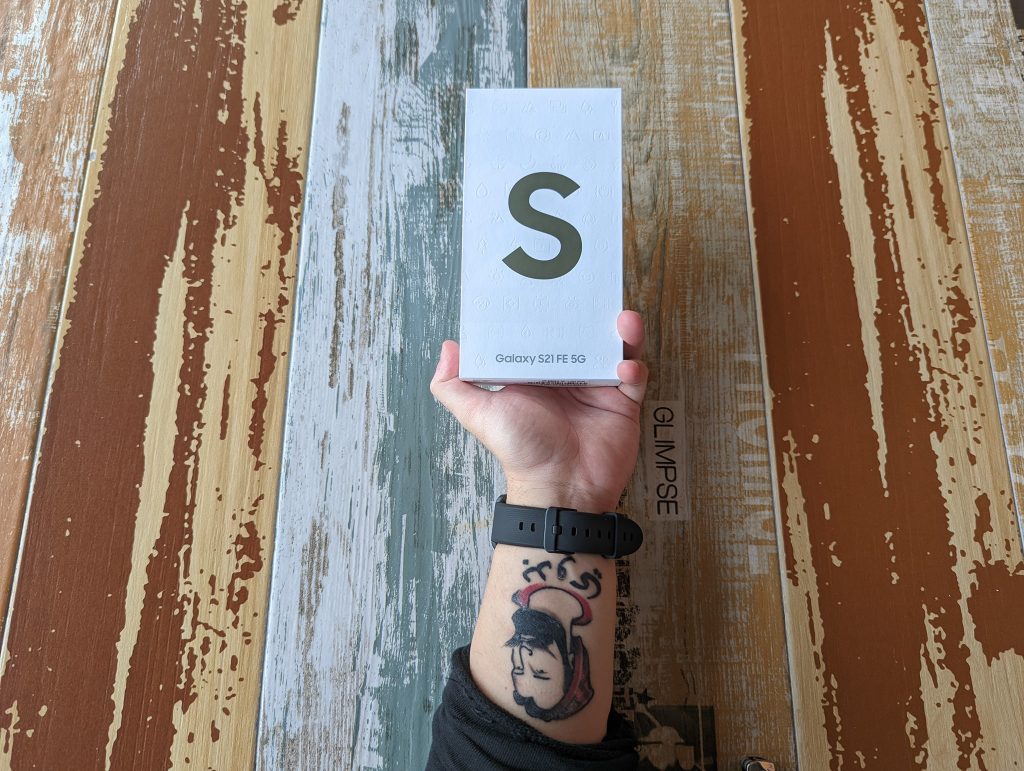 The Samsung Galaxy S21 FE starts strong with a favored Exynos 2100, the same chipset we all got to enjoy on the S21 series last year. It's a good step to maintain confidence with the Exynos line now as it's been proven to be energy efficient as well as high performing. The non-Malaysian units come with Qualcomm's Snapdragon 888 and I'm personally happy we didn't get it as I find it to be too much of an unpredictable wildcard in terms of performance and thermals. If you're coming from the S20 FE's Snapdragon 865 chipset then it's actually quite a reasonable jump and you'll notice it close to immediately.
Another welcoming change is the display. The Galaxy S21 FE gives you access to the S21's dynamic AMOLED 2X that's both 120Hz and HDR10+ capable, saying goodbye to yesteryear's Super AMOLED that's still strong but simply not stronger than Samsung's flagship tier parts, as the display can be variable according to the situation whereas the S20 FE's stays at a constant and therefore drains more power in the long run. The kicker now is Game Mode, where the S21 FE gains access to 240Hz of Touch Sampling Rate, which the S20 FE cannot do. As expected, colors are drop dead gorgeous and sharp.
Goodbye to the microSD
It's a semi-sad moment to say that on the S21 FE, we say goodbye to the microSD card slot that the S20 FE had. Now, you'll get to choose between 128GB / 256GB of internal storage and a fixed 8GB of RAM. This is acceptable as it's in line with what's currently available in the market at these price tags.
Similar Camera Specs on Paper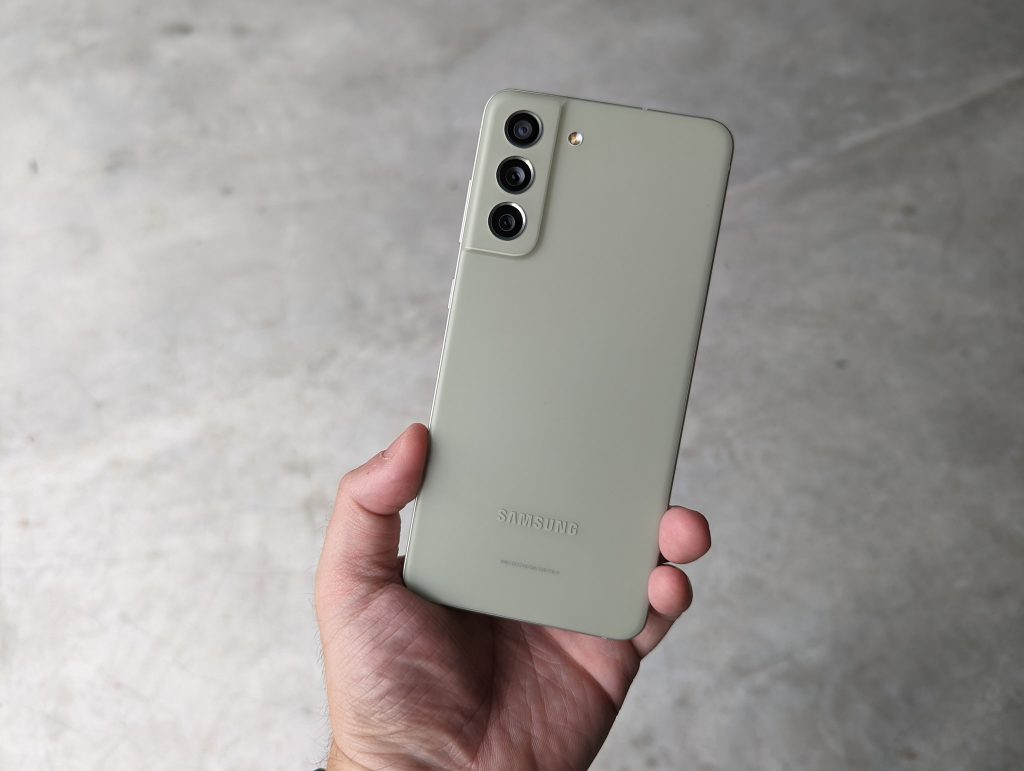 Galaxy S21 FE: Triple rear

Main: 12MP, f/1.8, OIS
Ultra-wide: 12MP, f/2.2
Tele: 8MP, f/2.4, 30x Space Zoom
Front: 32MP, f/2.2
On paper, it reads exactly the same as the S20 FE's camera fact sheet. What's the lead here for the S21 FE is probably in software features such as 30X Space Zoom and Dual Recording. What you'll probably miss is the telephoto sensor compared to the main S21, but only in terms of pixel count. The S21 has a 64MP rear telephoto lens compared to the S21 FE's 8MP. You'll also be missing out on 8K recording, something the S21 debuted with that was innovative but still too infant in stage to be adopted mainstream. You'll do fine on the S21 FE, 4K 60FPS is still the more popular option anyway.
Marginally Bigger Battery
The S21 FE follows suit with the S21, no charger in the box, just a Type-C cable in the package. It has a marginally bigger battery than the S20 FE (4500mAh vs 4370mAh) and way bigger than the S21 (4500mAh vs 4000mAh). It takes about 30 mins to bring you up from 0% – 50% , and based on my experience a full charge should take just slightly over an hour. It's safer and healthier for the battery in the long run this way.
Charging wise the Galaxy S21 FE goes up to 25W wired and 15W wirelessly. There's support for USB Power Delivery 3.0 which makes it a lot easier to look for chargers, but the safest option is still to use Samsung's own.
What Does Zen Think About This?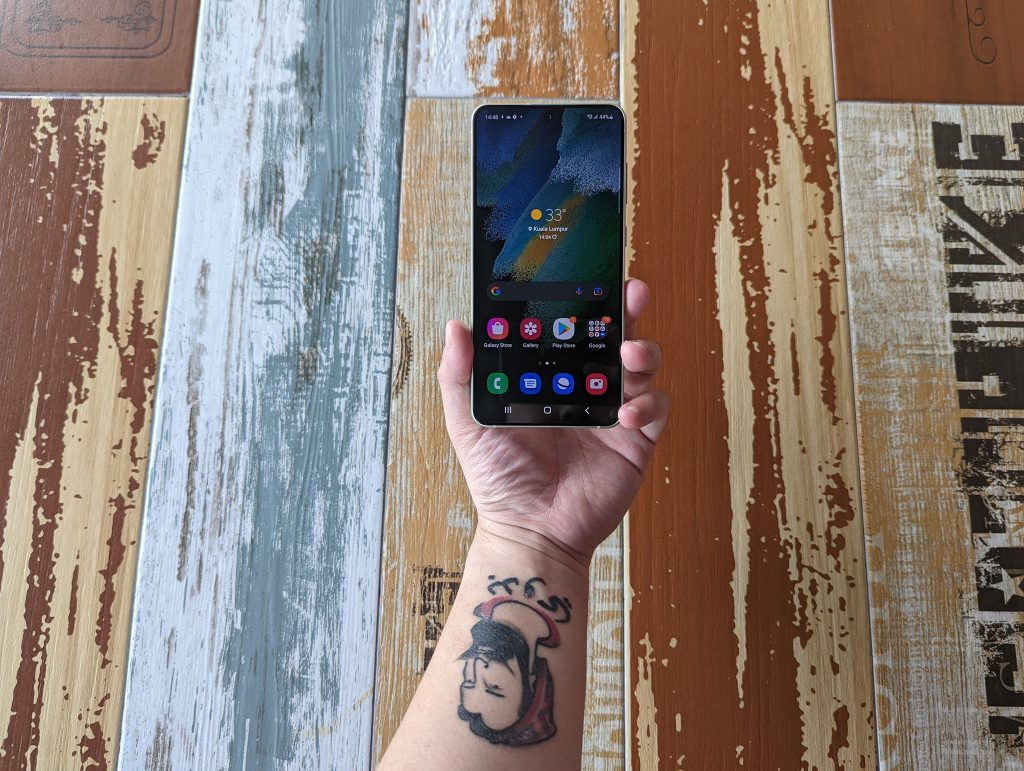 As of now, the review's underway, and what Zen has to say is that the hardware changes along make the jump worth it. The S20 FE was a hot favorite of his when it first came out and that opinion shouldn't deviate too far with the S21 FE. The phone looks and feels nice, with a different color set compared to both the S20 FE and S21 line. We certainly welcome the bigger battery and 30X space zoom so stick around a little while more when the full review's out!