NOTHING PHONE (1)
With at least 8 major updates so far to the Nothing Phone (1), bringing improvements to performance, image quality, UI, and battery life, just how much better is it?
Good
Innovative design and use of light strips
Good standby battery life
Extremely good for money
Snappy and Clean Nothing OS
Balanced Camera Set
Ungood
Aged Chipset
Slow charging time
Occassionally glitchy still
No real value going for 12GB RAM version
---
Credibility Disclaimer: The Nothing Phone (1) was a purchase, with no sway or compensation by any 3rd party. We gotta thank Zen's impulse and fear of missing out (FOMO) for the privilege of reviewing this device today.
Specs
---
CPU
Qualcomm Snapdragon 778G+
Memory
256GB | 8GB RAM
256GB | 12GB RAM
Display
6.55" FHD+ AMOLED Display – 120Hz
Camera
50 MP, f/1.9,(wide), PDAF
50 MP, f/2.2, (ultrawide)
16 MP, f/2.5, (wide-selfie)
Connectivity
Bluetooth 5.2, USB Type-C 2.0,
Wi-Fi 6
OS
Nothing OS (Based on Android 12)
Review Version 1.1.6 (Nov 26)
Battery
4500 mAh with 33W fast charging
15W wireless
Available Colors
White, Black
Retail Price
256GB | 8GB RAM : RM 1999
256GB | 12GB RAM : RM 2399
Show-Stopping Design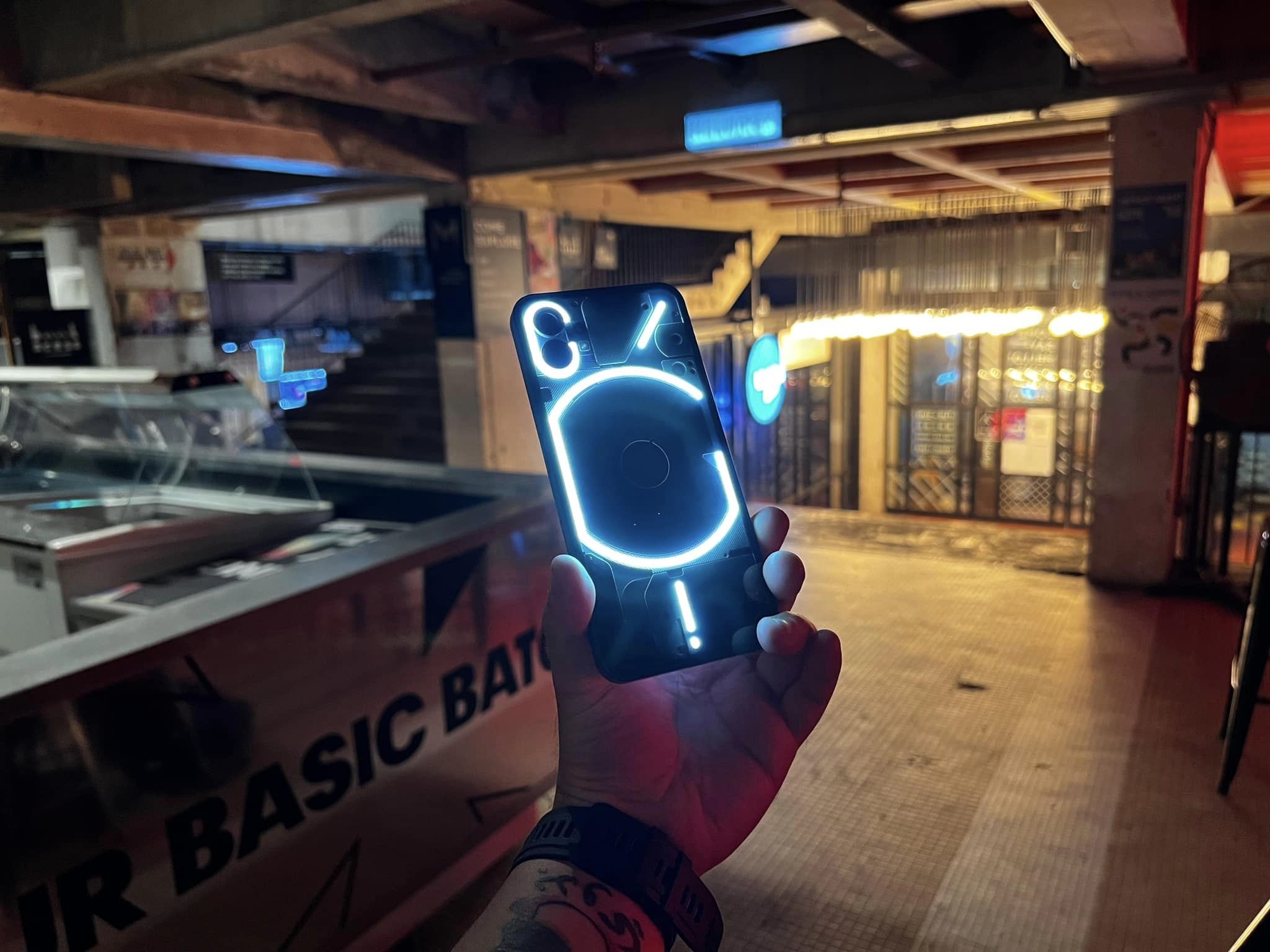 Being the brand's first entry into the smartphone business, it's clear that Nothing had to break molds and catch eyeballs to make it and so they did. The Nothing phone (1) is literally nothing like we've ever seen before, though the hold does feel exactly like an iPhone, with its cold rounded edges and clicky buttons.
For the most part its a glass sandwich with an aluminum frame, with the focus point being the back. It houses a user-configurable Glyph lighting system that lights up for a variety of scenarios.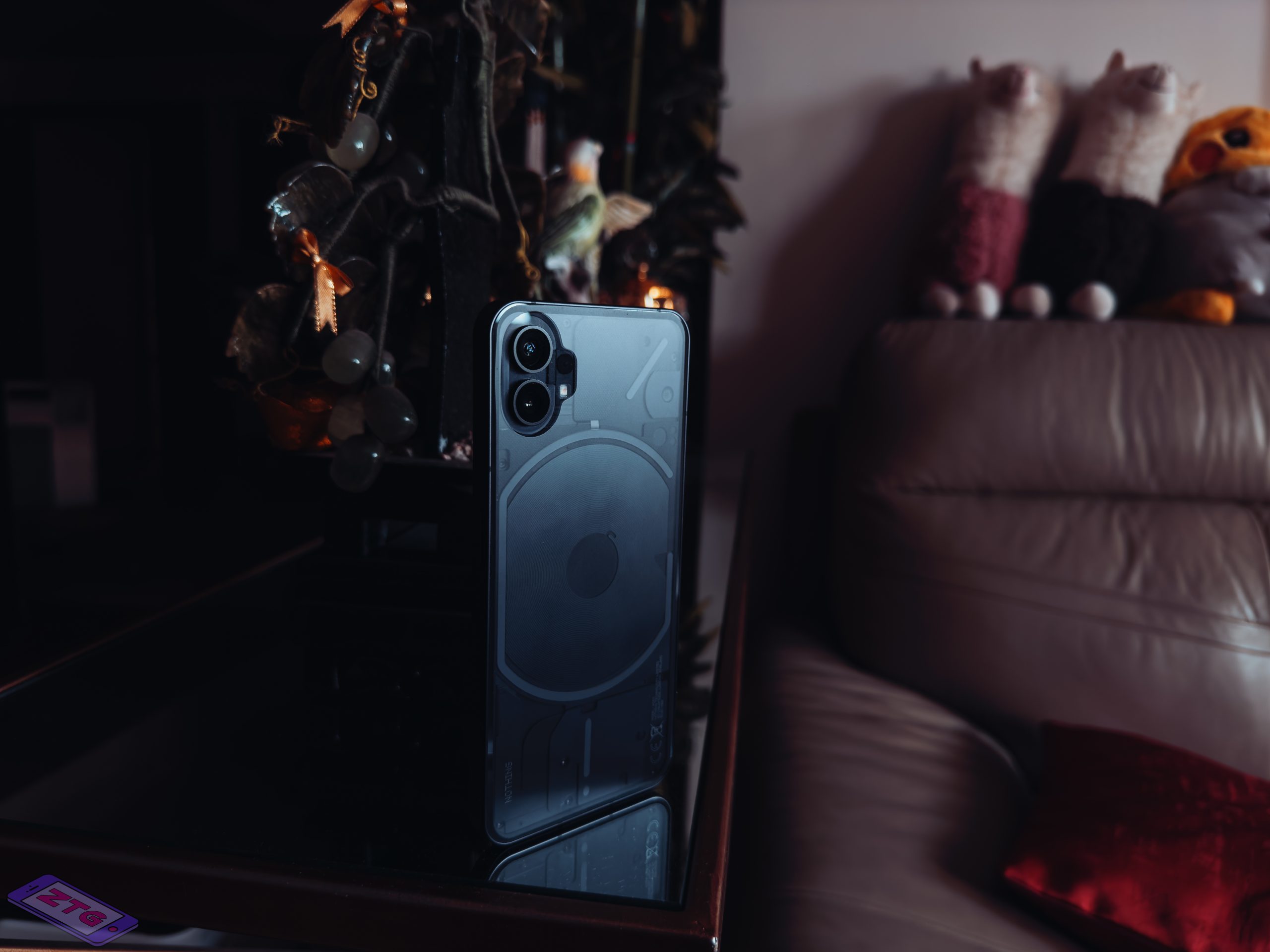 With its rounded edges and generally flat demeanor, this phone will be able to stand on its own. Both front and rear glass panels are Gorilla Glass 5, and are see-through so that you'll be able to enjoy the lightshow.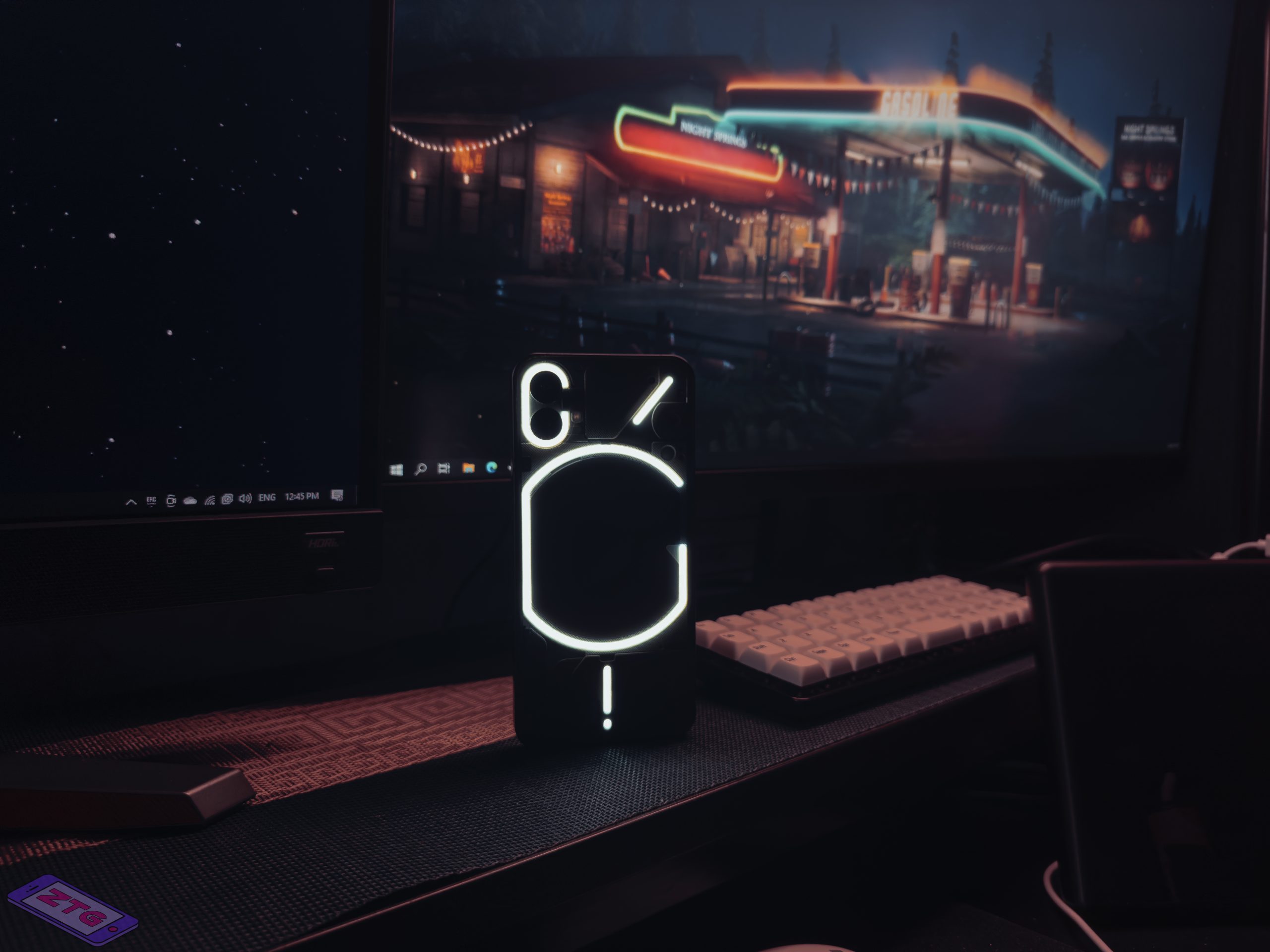 Colors are Black and White, and the Black unit with me is simply my preferred color since the contrast from the white glyph lights create a more pleasing glow to me.
The front looks pretty clean, with a bright and colorful OLED panel that I have some nice things to talk about later on.
On a final note for design, the Nothing Phone (1) comes with a basic IP53 water-dust rating, so it's splash but not submerge proof. This may be a midrange phone, but the design and holding experience however, is an obvious class above that.
---
Display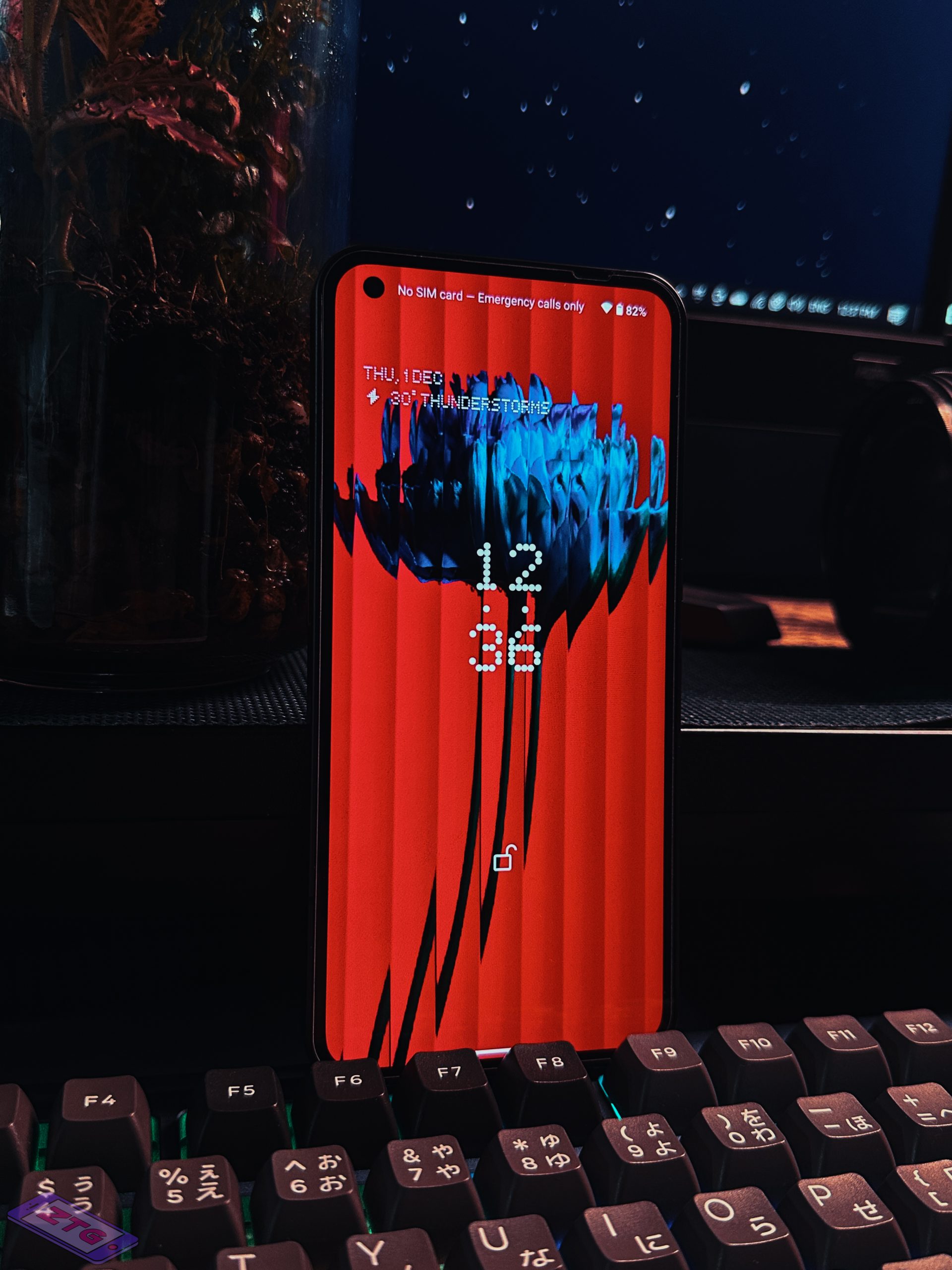 The Nothing Phone (1) stands at 6.55 inches with a top-shelf OLED panel with the usual premium support for HDR10+ and 10-bit color depth content. It's pretty smooth at 120Hz with the touch sample rate being just double of that. It's just one of those phones that's not too tall, not too short either, and coming from Asian hands it's a pretty good size.
There's nothing much to complain about here. It's a great panel that produces great colors with a bright 500 nit average. It has a 1200 nit brightness potential with HDR videos and it was blinding.
You get 2 color profiles, Alive and Standard, with the former being DCI-P3 and the latter just being sRGB. You can choose from the settings and there's also a slider to move for color temperature for a little bit of customization.
For refresh rate you just have to choose between 60Hz and 120Hz. It's straightforward here, no in-betweens or fancy adaptive refresh rates here. It's not necessarily a bad thing, considering its midrange status, making it easy to expect that a future flagship might invite an adaptive refresh rate panel.
Overall the Nothing Phone (1) has a pretty reliable display with great colors and a smooth refresh rate that falls in line with this and last year's competition.
The Hardware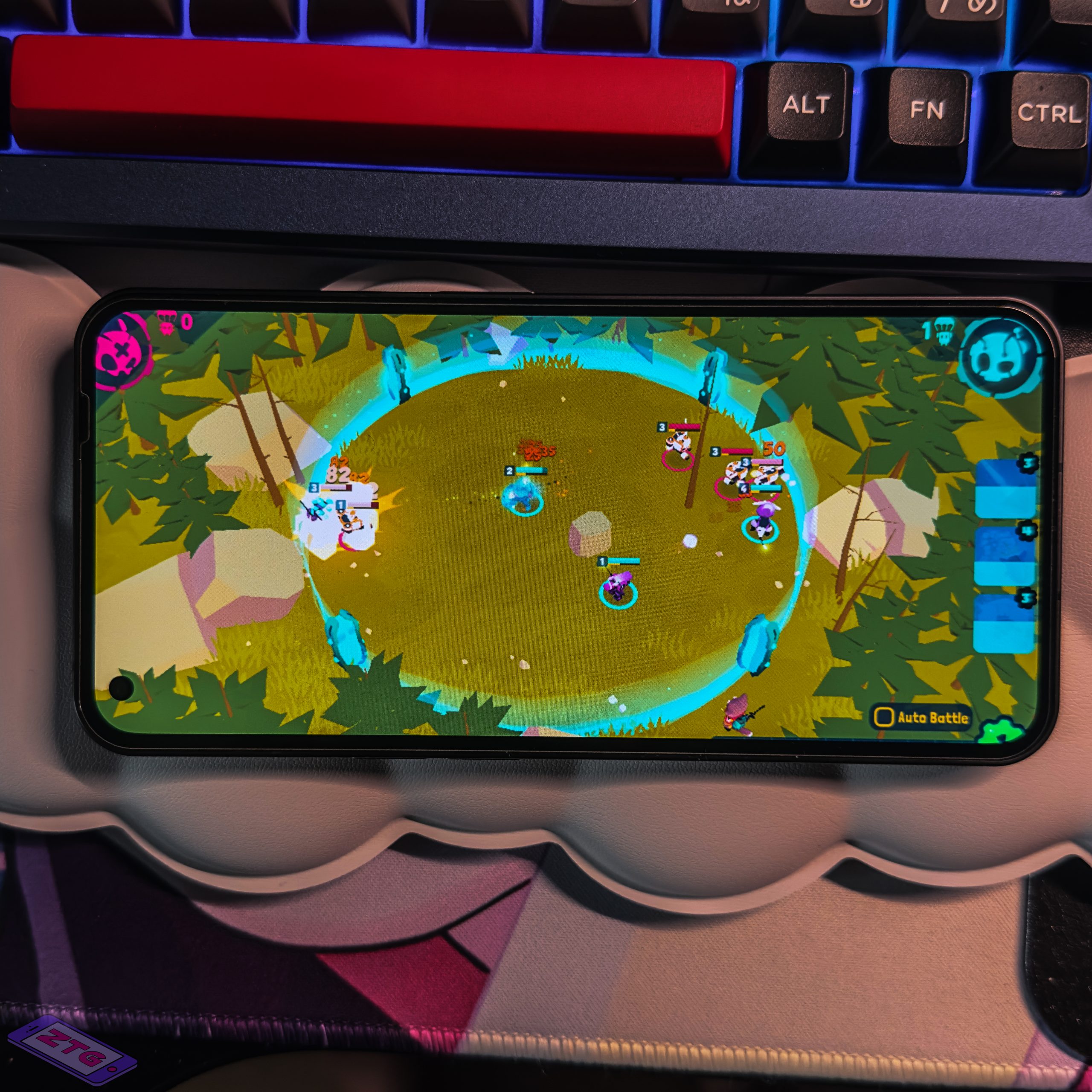 The chip of choice here is a Snapdragon 778+ 5G, which is a premium midrange chip of last yesteryear, competing with the Snapdragon 870 and 888. It's actually pretty powerful, though its full potential would not be used here since we only have a Full HD+ screen but it does make sense for battery life and gaming performance since lower resolution breeds better performance.
This makes the Nothing Phone (1) a quick and snappy device, and even able to play compatible 120Hz games without as much as a hitch. Although not a gaming phone, it's able to be a solid performer for simple titles but when we head to more demanding titles like Diablo Immortal and Honkai Impact, we could feel the strain these games put on the Nothing Phone (1) so we've had some dropped frames but not by an obscene amount.
Even with no dedicated cooling, I loved how cool the phone stayed during my use, and games only made it slightly warm but not till an uncomfortable degree.
Optimistic Battery Life
Even with a 4500 mAh battery, the Nothing Phone (1) had continued to impress me with a 1 and a 1/2 days of typical use. On heavier days of social apps, video streaming, light gaming and photo taking, we hit the red just before midnight and that speaks well for itself.
Charging is relatively slow here compared to the competition, taking about 1 hour and 30 minutes to refill using Nothing's own charger. It does however have a quick 30 minute charge, filling the battery up to 60% from 10%. There's also some flexibility to enjoy here in terms of charging bricks. Nothing does not employ any tricky proprietary charging tech so as long as your exisiting charging bricks support the Power Deliver 3.0 protocol then you're good to go. These chargers are relatively cheap, averaging about RM 50 for one of decent quality.
---
Camera System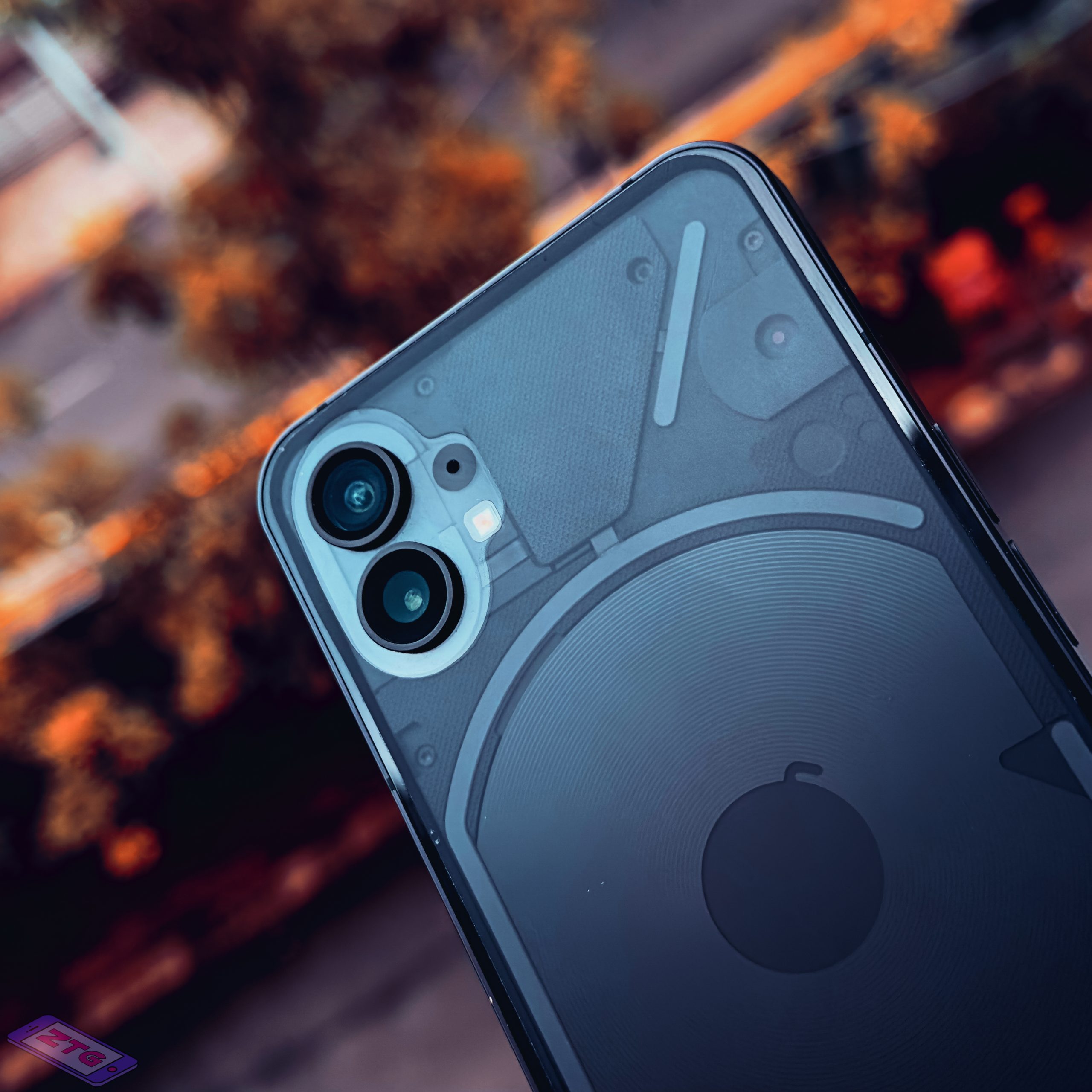 The Nothing Phone (1) is as straight as an arrow, packing a pair of 50 MP shooters with none of the macro and depth-sensor crap that's plaguing the industry right now, especially at this price point. It comes with a single LED flash, but what you'd love to try would be to use the glyph system as a form of fill flight for your lowlight photo taking.
Standard Wide Angle

The first sensor would be the 50MP main shooter that outputs to 12.5MP images. It's a good piece of kit, a Sony IMX 766 sensor with OIS. It takes typical shots well with preference to well-lit areas, promising a good helping of sharpness but a tad more of saturation. Now it's not over the top, but as a photographer I'd like it to be just a little flatter to make room for edits but I don't represent the majority of people, and the majority of people would already find these shots pleasing in terms of sharpness, contrast and color.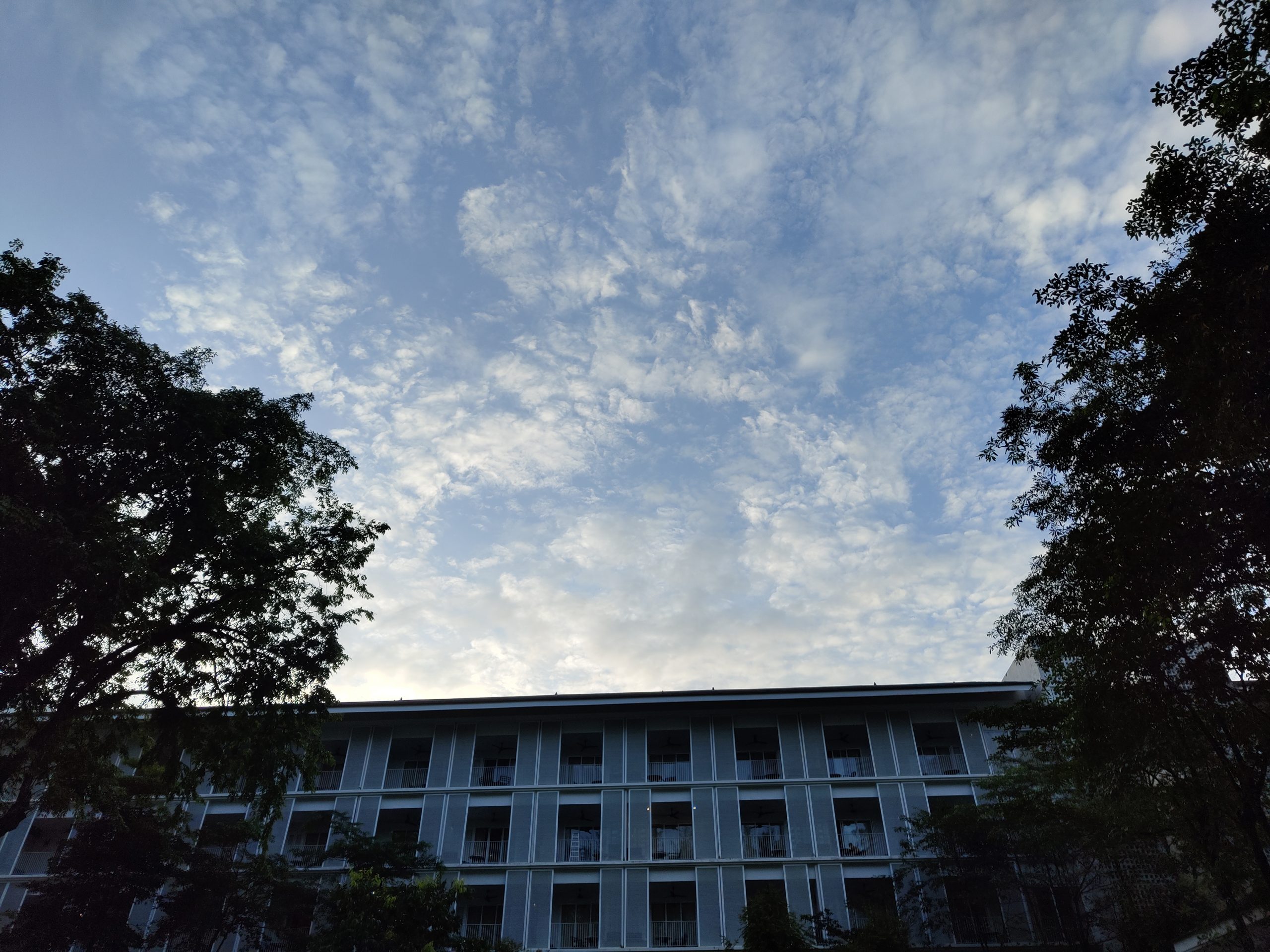 It handles complex challenges that leaves and foliage well too, without any weird smudging or clipping on top of one another.
It does stand to improve a lot on dynamic range, as I notice a lot of blowout towards overcast days where sunlight is more abundant than clouds.
Ultrawide
The Ultrawide camera, also outputting 12.5MP images by default as well, does well in its class. It offers good detail, contrast and clean color output. Distortion correction was admirable as well and it's not too far from beating the ultrawide leaders, Apple and Samsung.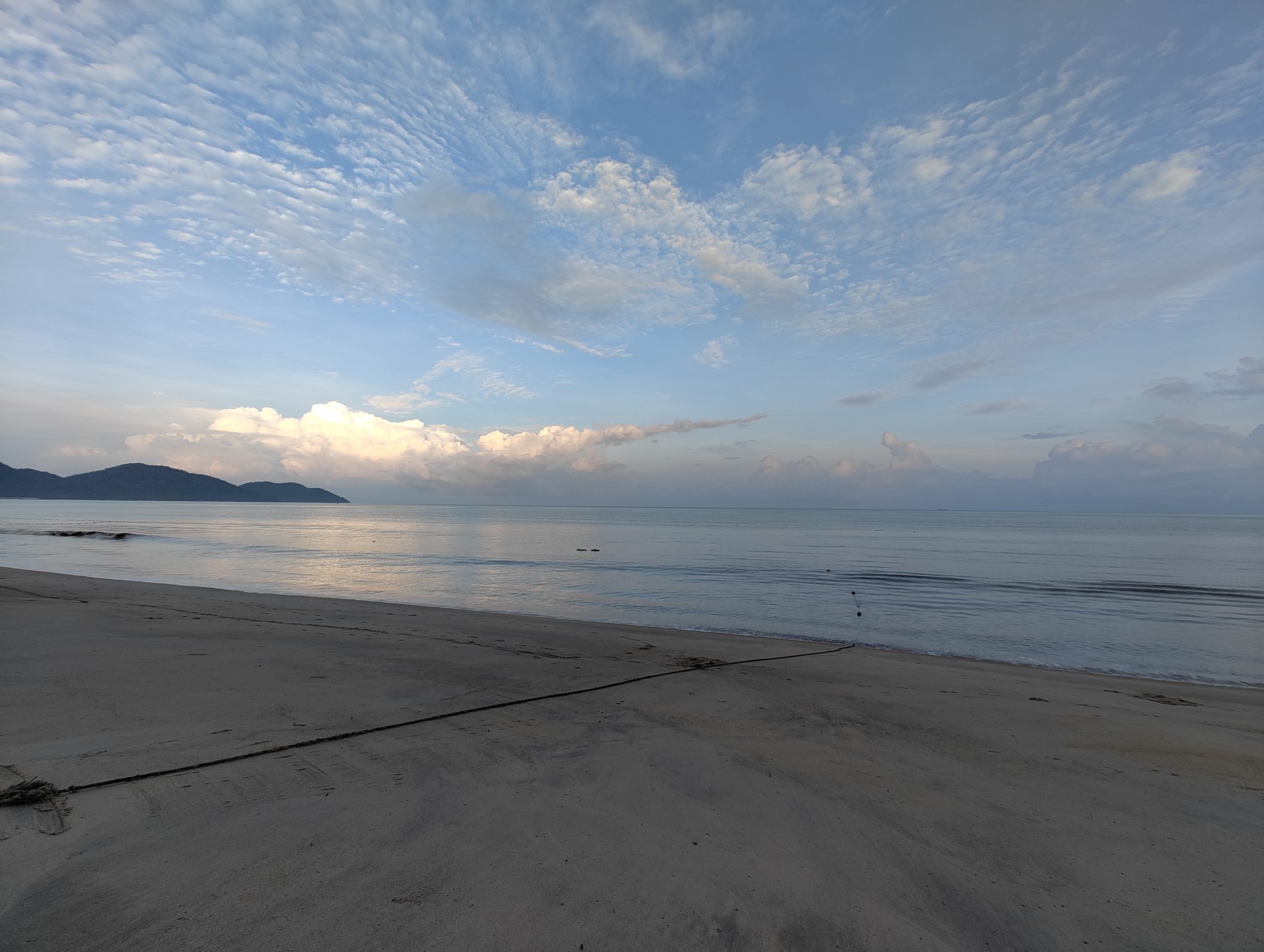 Outside of Samsung, we don't get a lot of good ultrawide options, especially in the sub RM2K range, so this was really a treat for us.
Again however, I noticed that the ultrawide also has the same dynamic range tendencies as the main shooter, though not as apparent. You may finely tune down the exposure to fix this, but how well you are able to do so depends on you and your eyes.
---
Front Facing Camera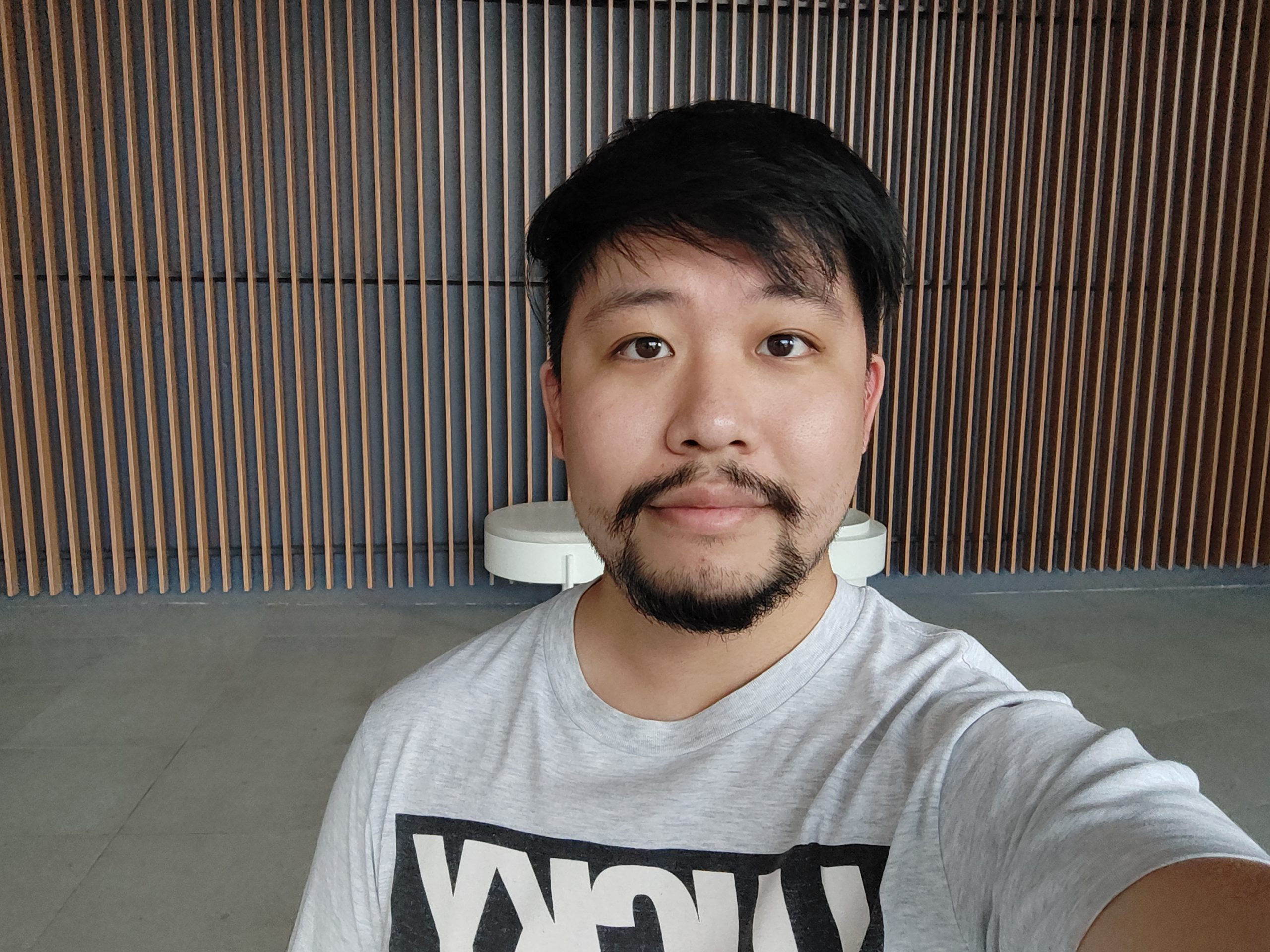 The front shooter was pretty weird for me technically. It's listed as a 16MP shooter, and the output is 16MP, but how its achieved is through upscaling, so by right it should be 4MP.
It does take decent shots but I'd say this is probably the weakest link for the phone. Selfies weren't sharp, but does have good colors, dynamic range and a decent leve lof detail.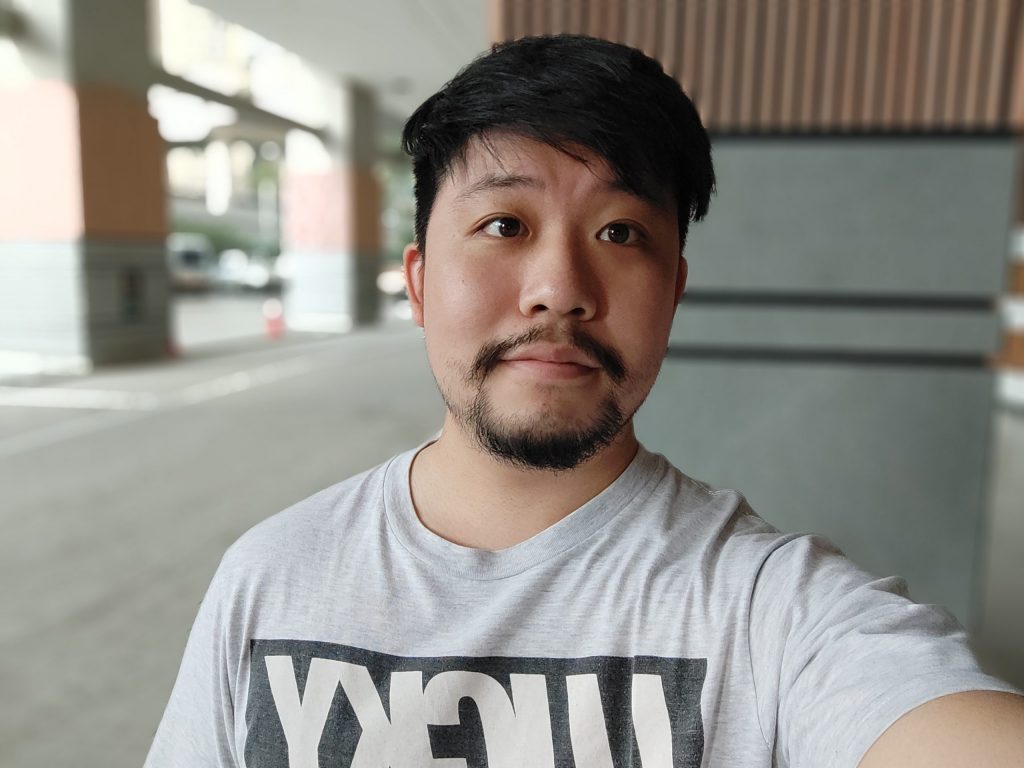 Portraits were nice, with a good level of detail, seperation and good amount of blur. Colors remained consistent to regular selfies.
---
The Verdict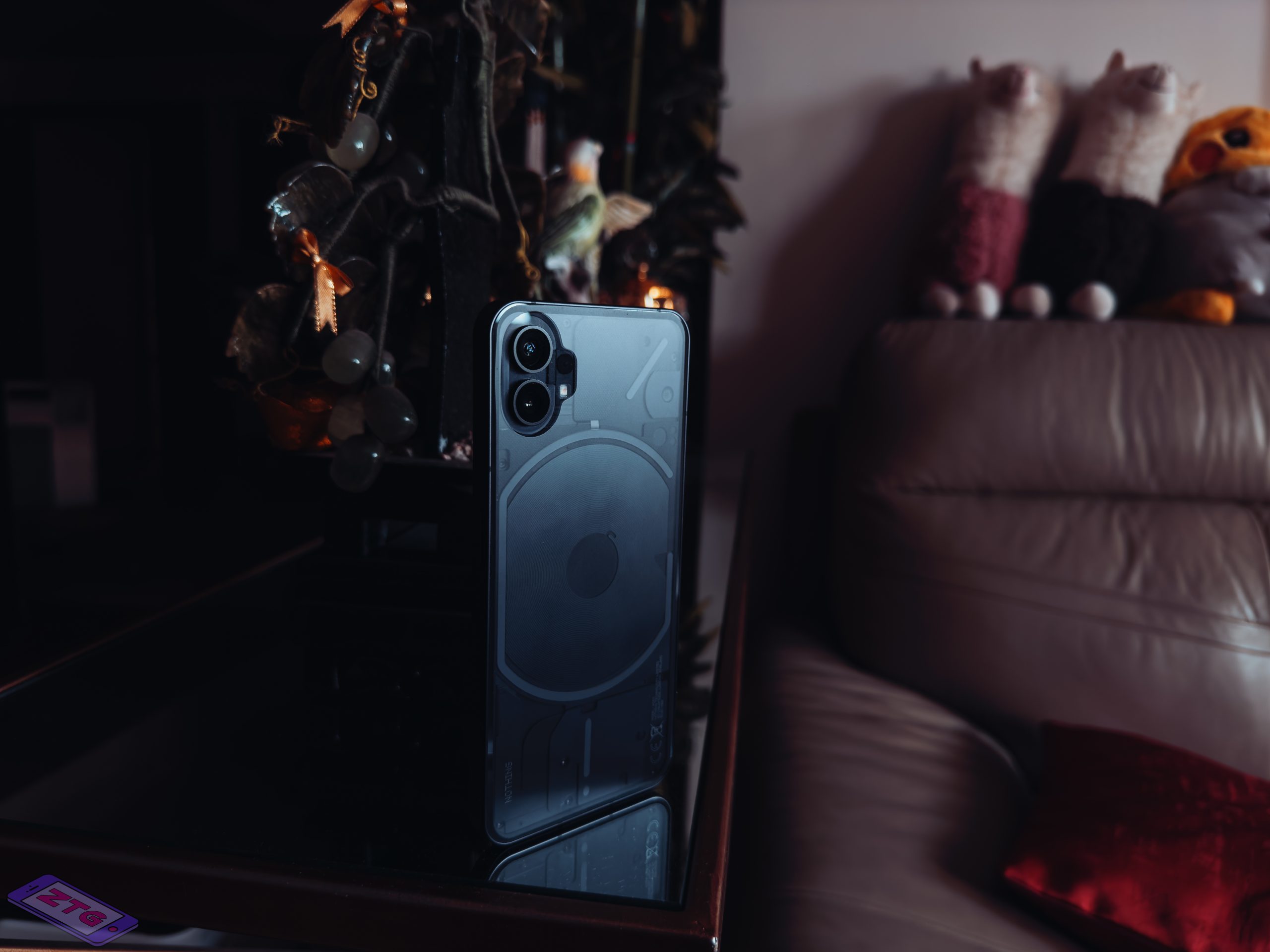 The Nothing Phone (1) is a great first try for the brand. As a phone it's proven to be reliable in nearly all aspects while remaining unique on its own island thanks to a futuristic design with the Glyph Lights. It's also very affordable at RM 2399, offering at least 8GB of RAM and 256GB on either variant. What puzzles me is the choice of RAM. Having 8GB and 12GB variants are good and all but it doesn't really justify the price jump from one another. It would have simply been way better if that increase could also come with a storage bump to sweeten the deal.
Still, it's a great phone to recommend for those on a 2K budget who wants to cover all bases of use, from gaming to photography.