OnePlus Nord 2T
If you're focused on what your phone can do for you on a functional level and not give a hoot about design, then the OnePlus Nord 2T 5G makes for a decent daily service device on a surface level.
Good
Smooth Performance
Very Fast Charging
Workable Battery Life
Good Primary Camera
Ungood
No IP rating
Weak Ultrawide
Generic Design
---
Specs
---
CPU
MediaTek Dimensity 1300
Memory
8GB/128GB | 12GB / 256GB
Display
6.43'' FHD+ 90Hz AMOLED
Camera
50 MP, f/1.9, 24mm (wide) PDAF, OIS
8 MP, f/2.2, 120˚ (ultrawide)
2 MP, f/2.2, (depth)
32 MP, f/2.4, (wide)
Connectivity
Bluetooth 5.2 ,USB Type-C 2.0
Wi-Fi 6, Dual nano-sim standby, 5G
OS
Android 12, Oxygen OS 12.1
Battery
4500 mAh with 80W fast charging
Available Colors
Gray Shadow | Jade Fog
Retail Price
8GB/128GB – RM 1899
12GB / 256GB – RM 2099
Design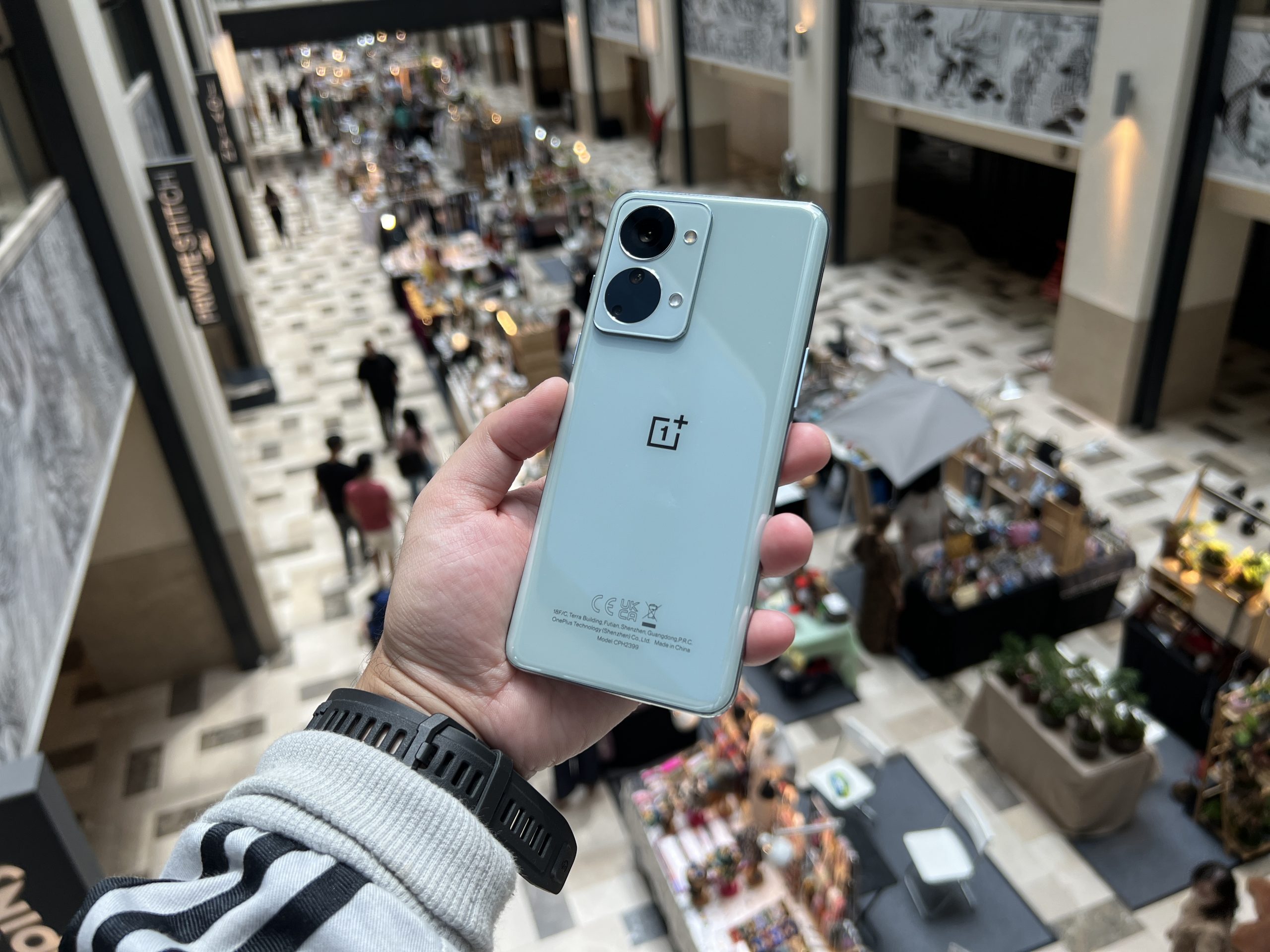 Generic BBK DNA design
Corning Gorilla Glass 5 back
The Nord 2T sports a generic design akin to BBK's blueprints, leaving it looking identical to their own Nord 2 and even the Reno 8. It has 2 large circular modules that are larger than before, housing a bigger camera sensor at the top, with the ultrawide and depth sensor packed at the bottom. It's a design decision that favor uniformity, and it's to give off the idea that the sensors are so big that they needed their own individual modules, which is not really the full story.
In terms of build quality, everything felt great. It felt like I was a holding a solid slab of glass and that inspired some confidence towards the device. The Jade Fog color is my favorite, and it gets the glossy finish over the Gray's matte which is something like the 10 Pro's sandstone finish. The glossy back is Gorilla Glass 5, and it does away with fingerprints quite well as compared to other glossy devices we've held previously.
---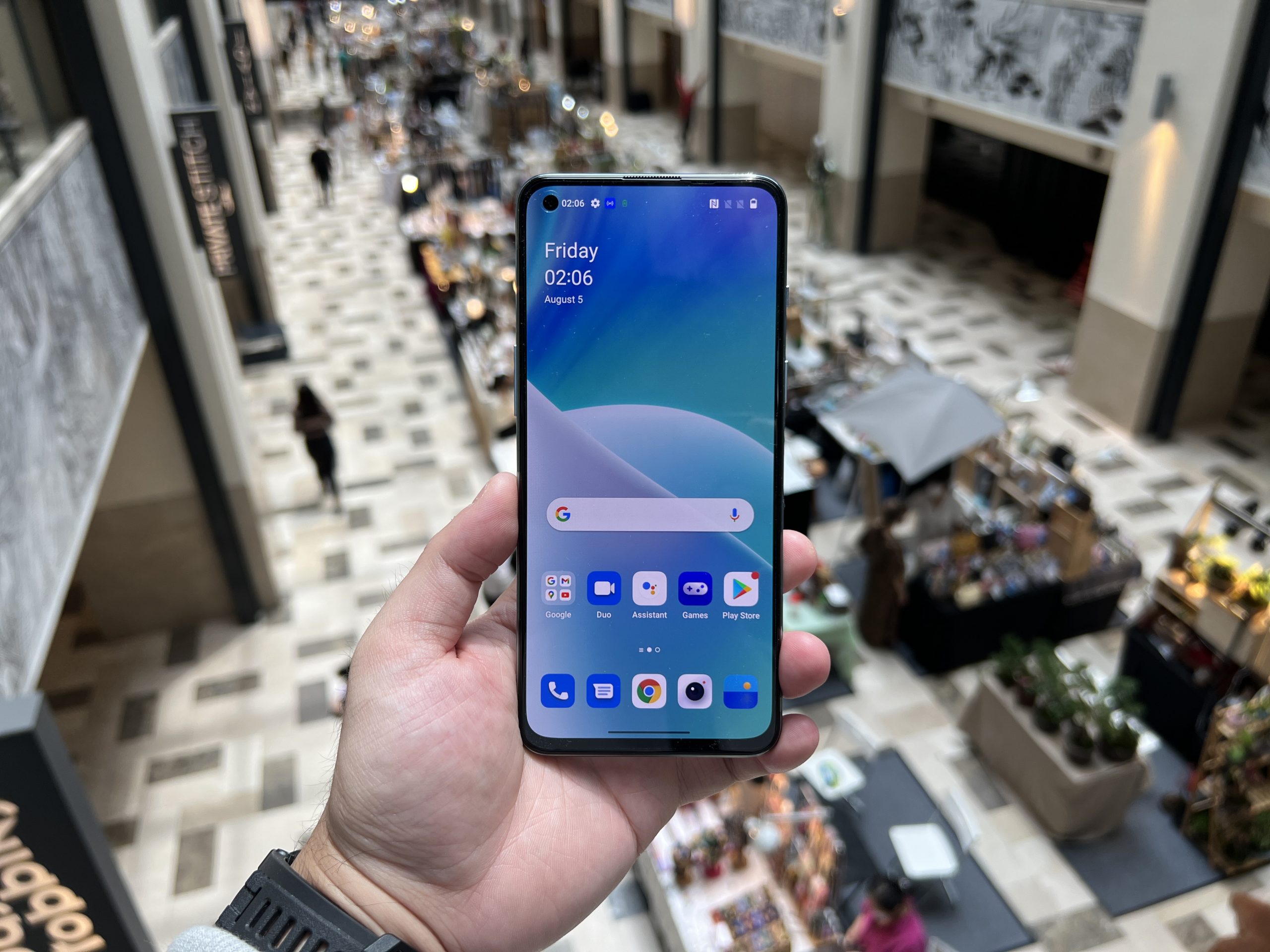 Display
6.4″ 90Hz FHD+ AMOLED Panel
Corning Gorilla Glass 5 protects the screen
I know, we're living in times where 120Hz screens are around the RM 2000 price point and the 90Hz just feels underchanging. Let me tell you one thing. The Nord 2T in terms of display is great the way it is, offering HDR10 readiness on top of a FHD+ resolution. Colors felt a little washed out to my liking, but that's me being really fussy, which means the every day user should feel neutral about the color reproduction.
The HDR just works, but I did experience some ghosting/cutting when watching The Gray Man trailer on YouTube but I'm pretty sure it's a launch-time bug so a software fix should get this right eventually.
It's no gaming phone, and besides, there aren't many games out there that can run up to 120Hz anyway, and if you've been reading my reviews, I've always preferred 90Hz as it gives a little added smoothness over 60Hz while being more easy going on the power-draw. What's good for the battery in the long run is good for the phone.
Work & Play
Mediatek Dimensity 1300
8GB RAM & 128GB internal storage (review unit)
4500 mAh dual-cell battery capacity
80W SuperVOOC charging
As a work phone, the OnePlus Nord 2T will properly serve for work level needs. You can pretty much get any piece of work done on this phone, from collaborative office, Zoom calls and social media abuse. Oxygen OS 12 to me is one of the better Android experiences out there that's close to stock, but also free of bloatware and even ads, so put all these factors together makes the Nord 2T a pretty smooth and reliable device for all but the heaviest tasks.
If you intend to use this OnePlus Nord 2T for gaming, the Mediatek Dimensity 1300 is a tried and true chipset in the market. AAA titles like Genshin Impact on the highest settings bagged about over 35 median FPS, whereas faster titles like COD Mobile obtained stayed loyal to 60 FPS consistently throughout sessions.
A Full Day and A Half's Use
On a full tank, the Nord 2T easily pulls through a days use of gaming, social media and streaming video. You should typically be left with about 25% left in the tank at home after a full busy day at night. The testing didn't stop there and I didn't call it a day by charging it overnight.

Because the Nord 2T supports the 80W SuperVOOC charging protocol like the 10 Pro, so I know even if I decided to charge my phone's battery in the morning before heading out, I would be able to in no time.
A full charge takes just about minutes from the 21% I had leftover from last night's standby, and in that same 20-ish minutes I can get ready and get the coffee started. Although batteries are now smarter and cut off when fully charged even overnight, I still prefer this way to save a bit on electricity and to rid myself of the overnight habit.
---
Camera System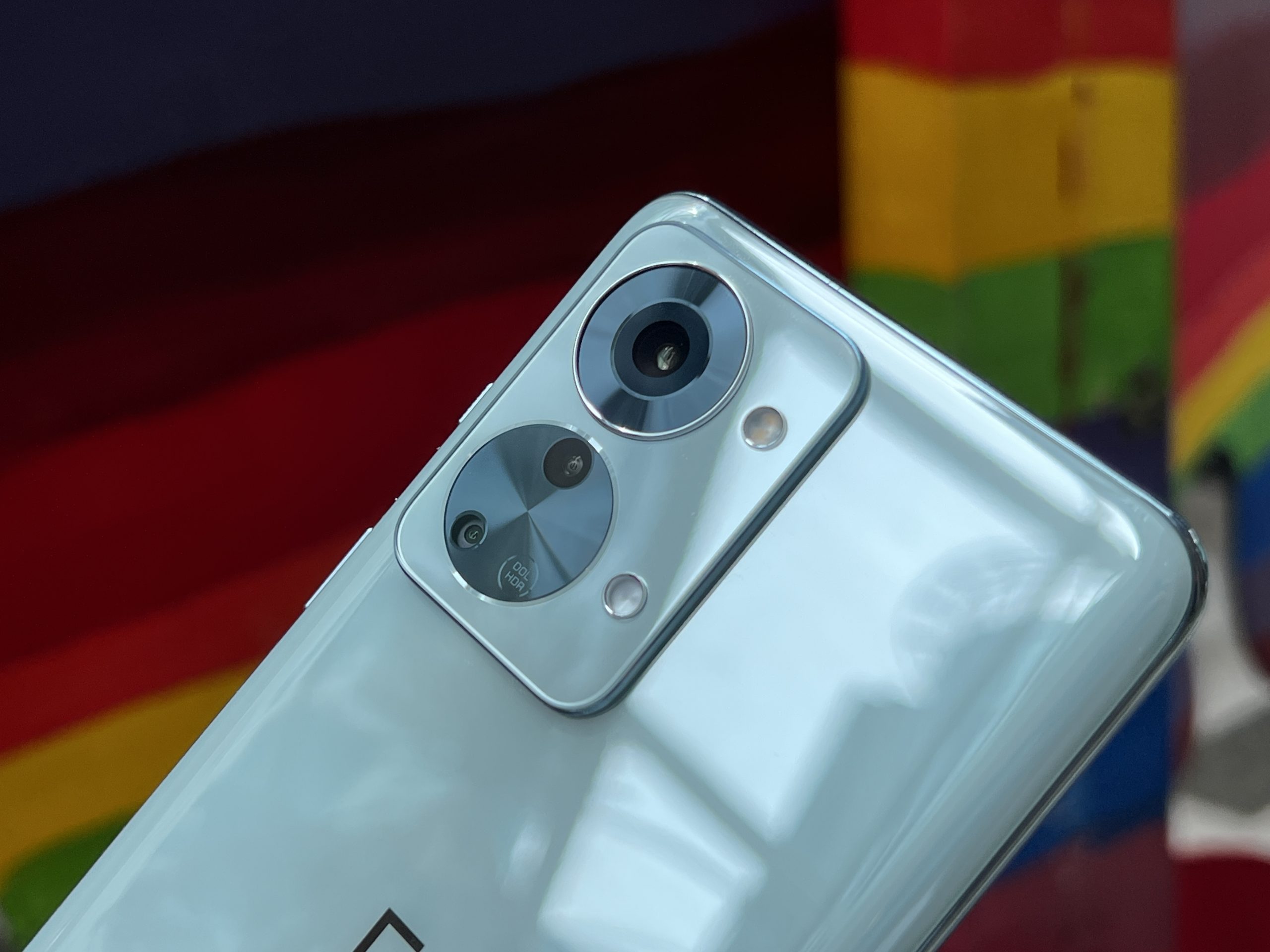 50 MP, f/1.9, 24mm (wide) IMX766
8 MP, f/2.2, 120˚ (ultrawide) IMX355
2 MP, f/2.2, (depth)
32 MP, f/2.4, (wide) IMX615
It's no Hasselblad but boy am I HasselGLAD (Oh god). The sensors are full Sony which is nice, and makes it easier to gauge quality and expectations. However, even with the hardware side of things being nice, I felt that the processing isn't quite there yet, so camera improvements on the software side of things might still be a possible happy ending.
Let's get to the nitty gritty.
Standard Wide Angle
The main camera definitely needs ideal conditions to perform well, and that's as simple as daylight or plenty of indoor lighting. If you can arrange that, it'll result in a good amount of detail and colors. What takes a hit even in ideal conditions is dynamic range. Sometimes in overcast weather, the dynamic range doesn't hit accurately, and from there the contrast. It affected the shadows for me, and in post-process the details in darker areas where shadows are just gets crushed with noise, so keep that in mind and make sure you have plenty of lighting to get some great results from this main sensor.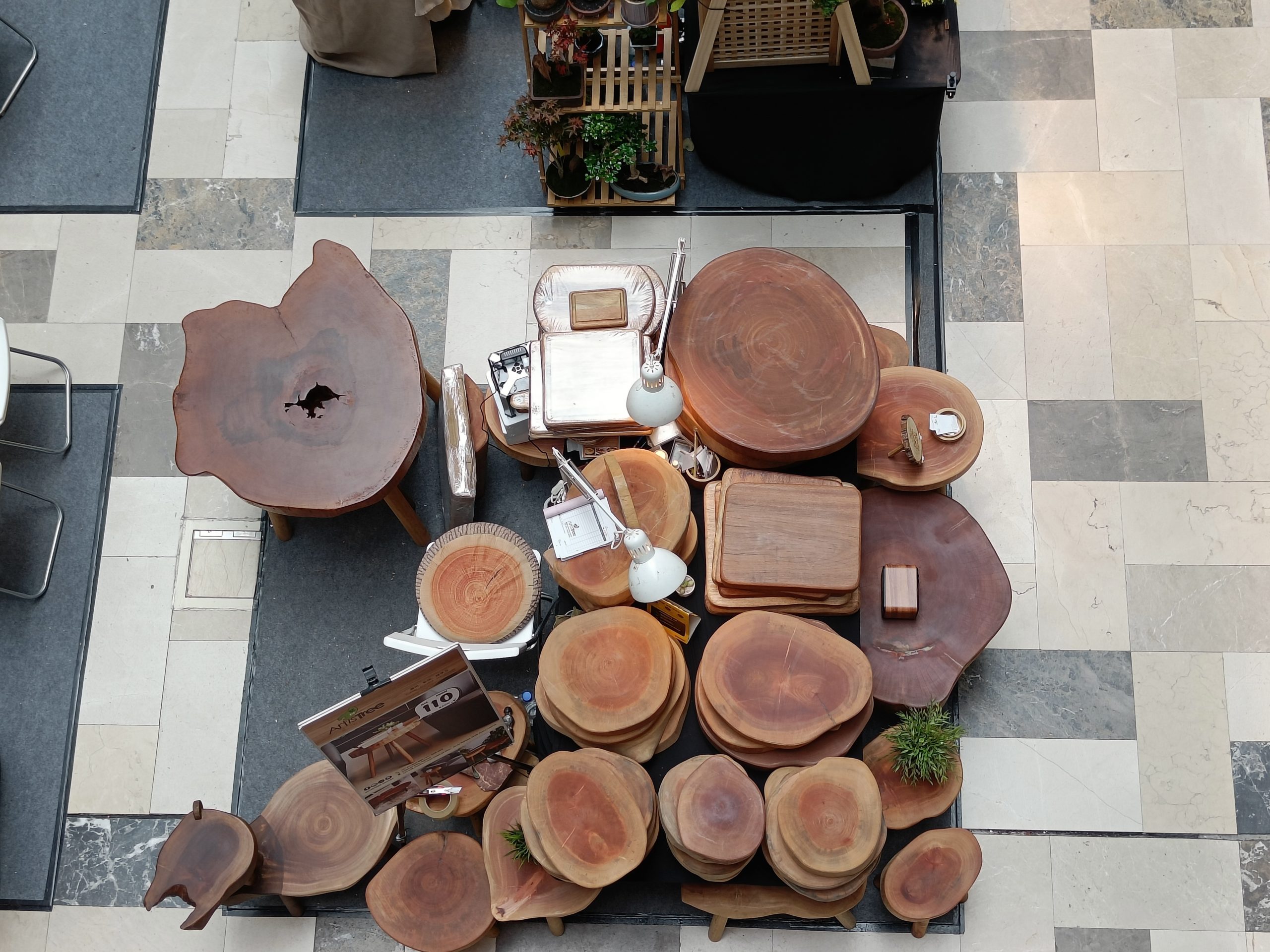 Zoom's digital, but does keep details in check and as you can see the level of detail is still pretty good and the colors are pleasant and runs quite consistently with the main sensor's.
Ultrawide Angle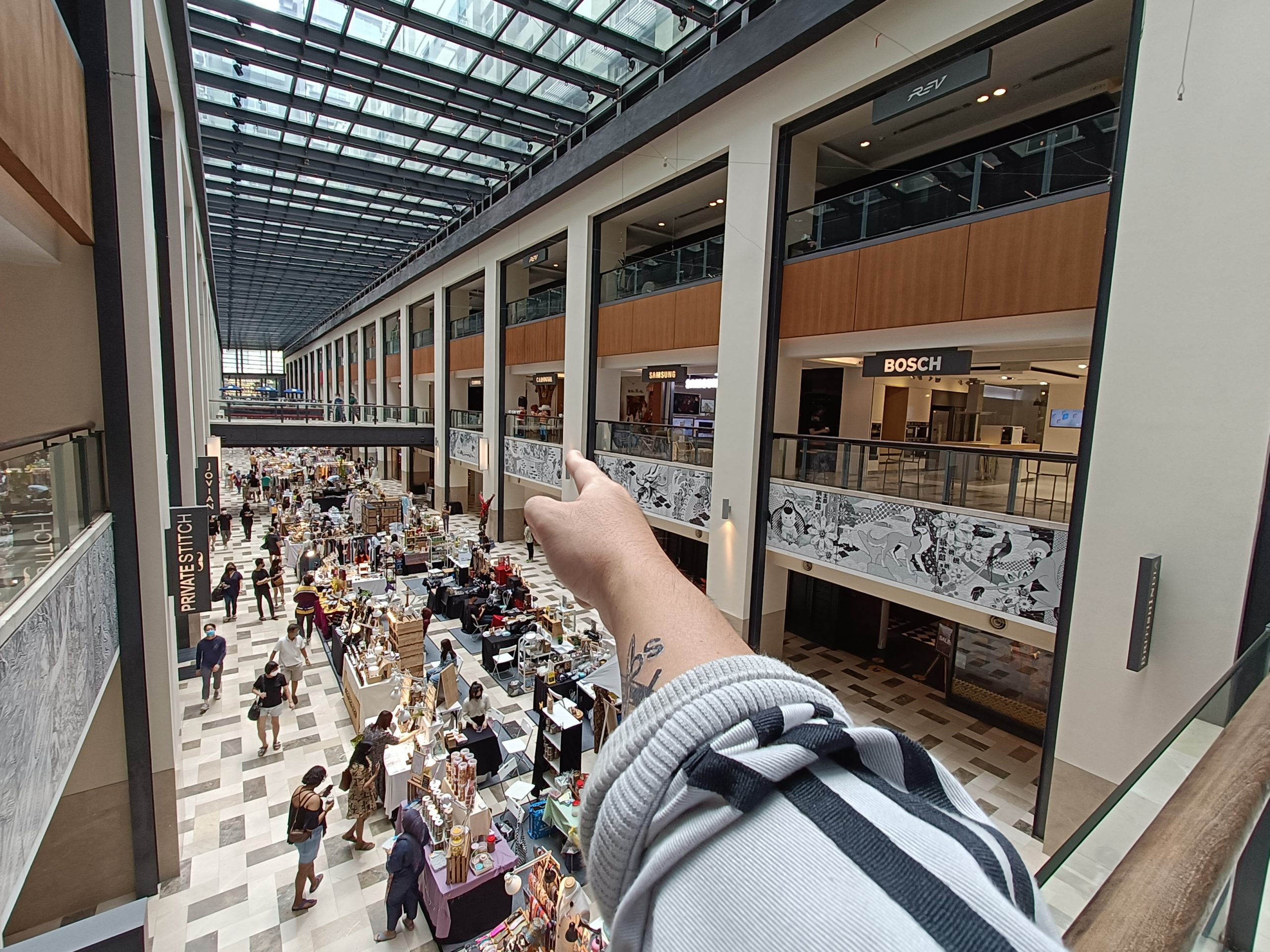 The 8MP ultrawide prefers warmer tones, producing sparingly usable images that few can truly tolerate. It does try to shoot quality images beyond its pixel limitations by adding more sharpening in post-processing, but people can definitely see immediately how unnatural photos end up being by doing so.
Without any autofocus as well, it's hard to understand why this was the choice of sensor here. We would've been fine with a telephoto as they've done so on the 10 Pro but I suppose its for cost reasons. I also don't recommend shooting night shots on ultrawide because the images end up being too noisy with the colors and dynamic range running all over the place to make the shot better.
---
Selfies Don't Quite Hit The Mark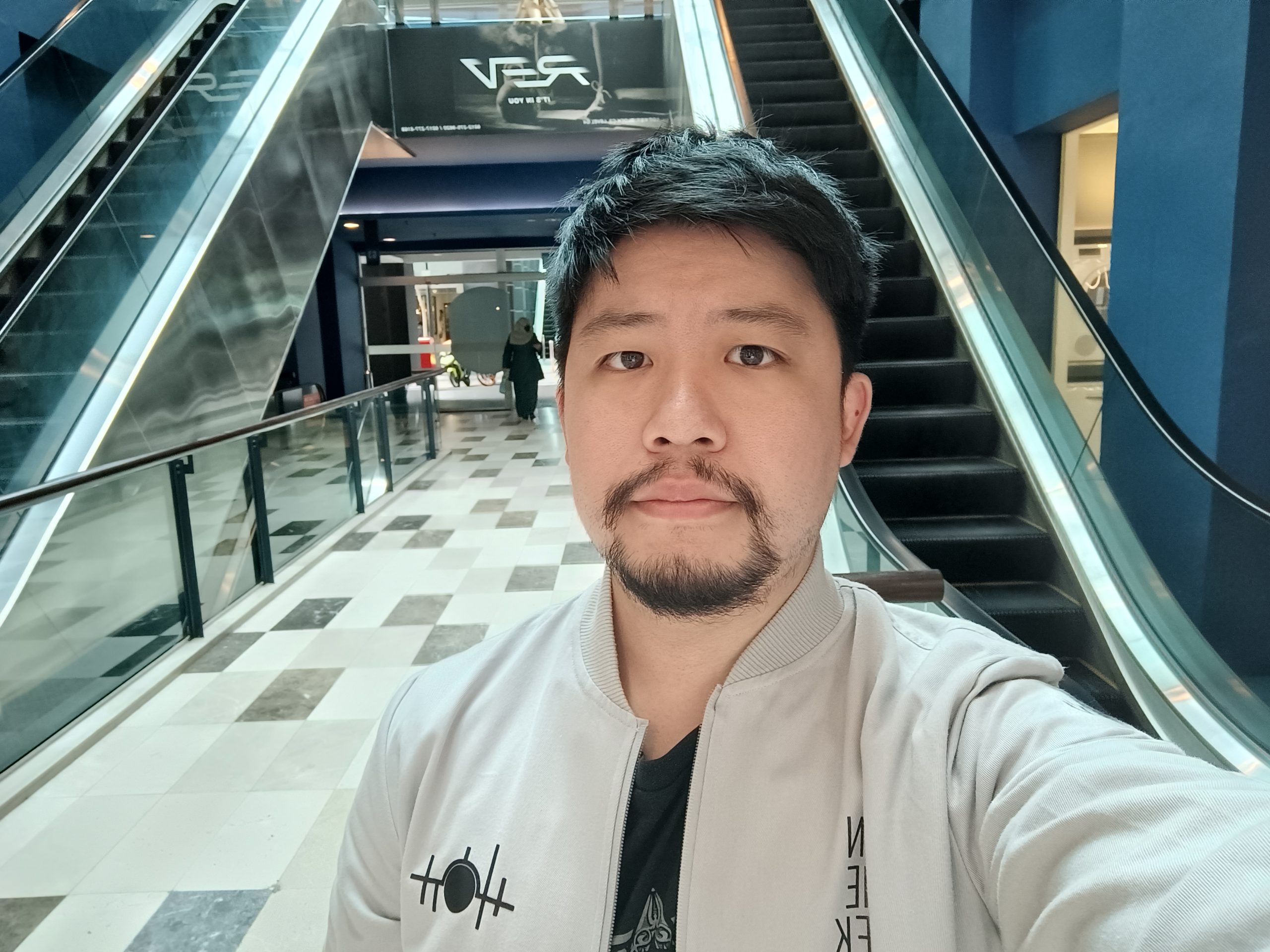 Selfies looked too soft in my opinion, probably because beautification is enabled by default. You turn that off and the details (and ugliness) come back to normal. The phone does have a way with making selfies look nice, but everything else around it might require some better lighting, as you can see in this selfie that the escalator boxes' textures are caked in noise and clipped together to make it look like one whole slab rather than individual teeth.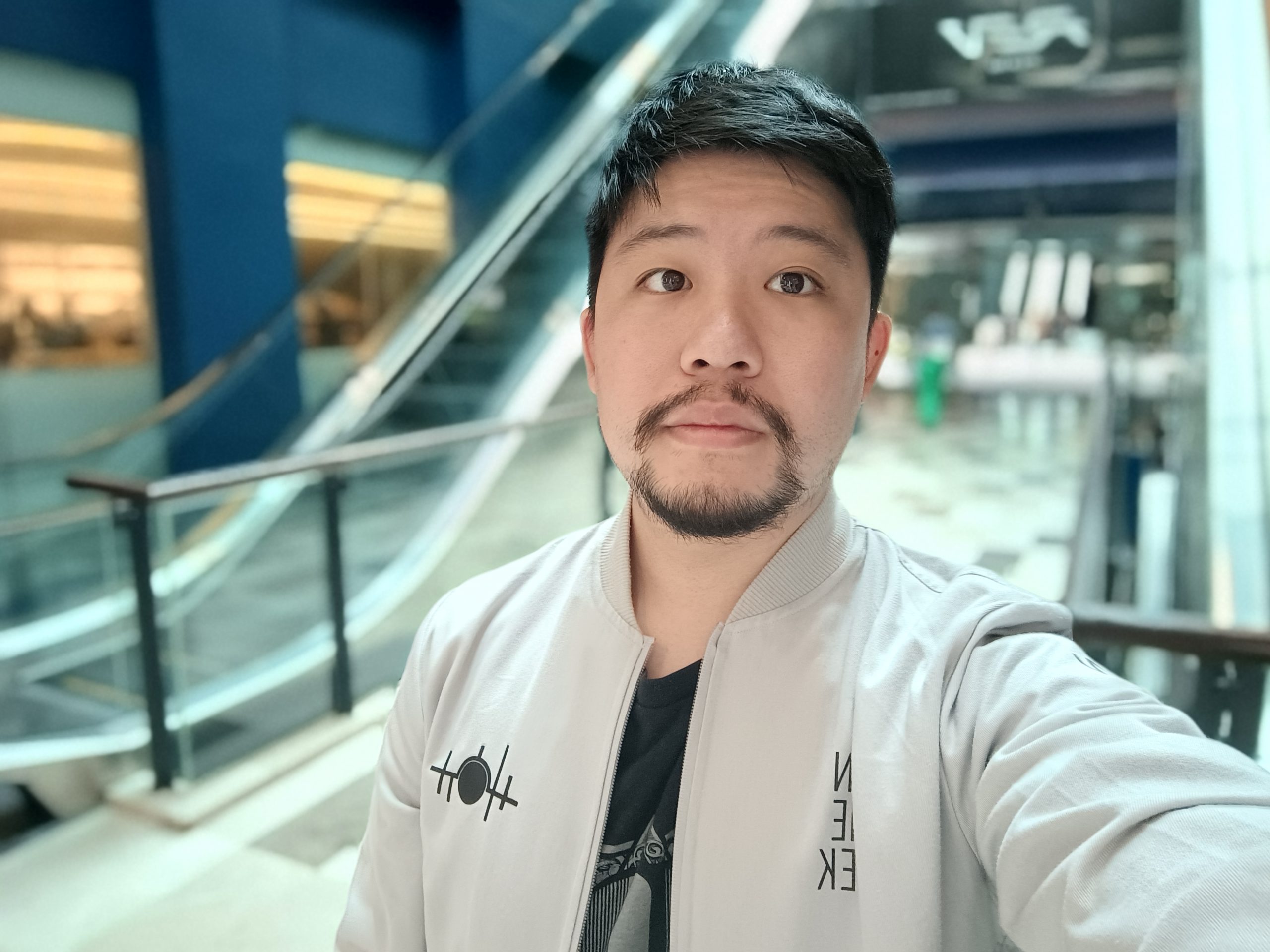 Portraits we're actually okay, and I admire the effort. I'm very particular about the area around my ears and no bokeh managed to get into the ears so that's actually a good job. My hair's generally messy, and even in portrait mode, my stray clumps of hair managed to have some level of definition and only very minute clipping is to be seen but that's forgivable.
It's a RM 2K phone people, and it does a good job here!
---
The Verdict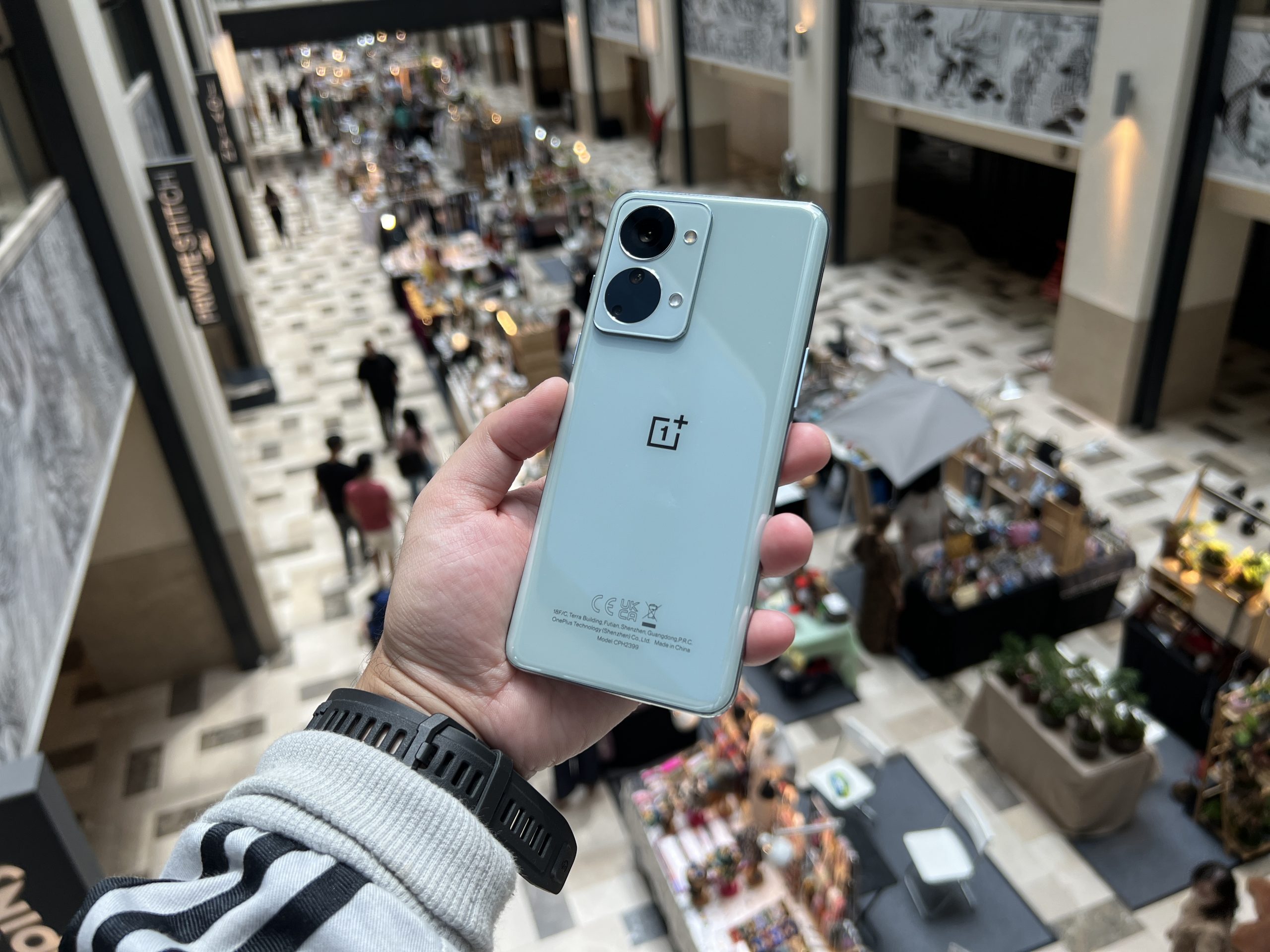 The OnePlus Nord 2T should appeal to a lot of casual users that want a fast phone with fast charging and a decent camera. It's priced right at RM 1899 but the real problem is, so is everyone else, and the competition is extremely tough in this range.
It is however, very easy to recommend to someone who doesn't like too much flash of an operating system, and Oxygen OS does the fundamentals of clean, smooth and customizable very easily. Oh, and there's no ads or bloatware too!