Just in time for the holidays, Samsung had just released additional accessories for their foldable and wearable line, as well as their hearables. It's nothing new, as Samsung's always released collab-based accesssories for their products but this time around, we feel that the timing is right as it's the pre-holiday season and also the fact that it's just simply cool.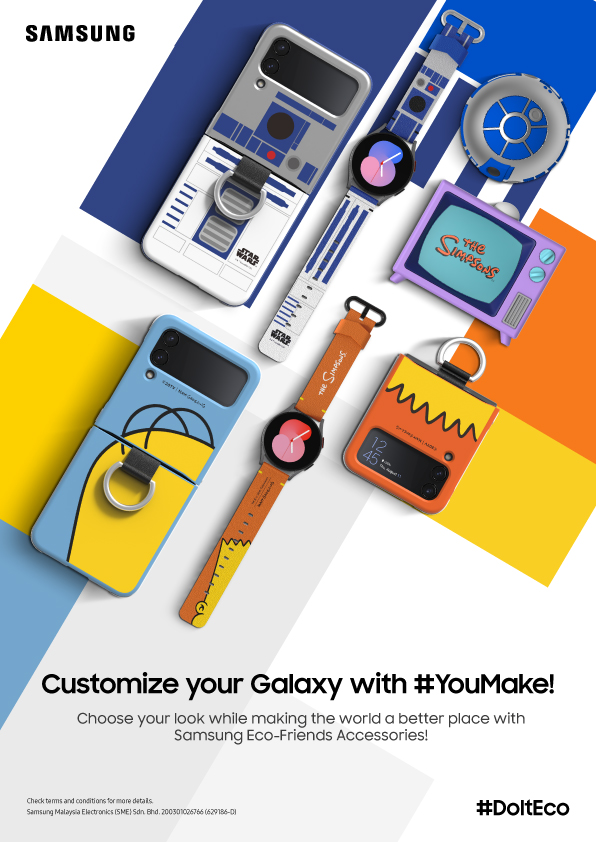 We're getting The Simpsons and Star Wars, an array of Limited Edition Eco-Friends cases for Galaxy Z Flip4, Galaxy Buds, and Galaxy Watch series as the major drop. There are others too, such as Miffy, Pepsi and more and #YouMake it uniquely your own.
With Eco-Friends accessories that are co-created with small manufacturers and designers, you are helping us build partnerships that grow sustainable businesses for the future. Join us on a journey towards everyday sustainability, with Eco-Friends accessories, made with eco-conscious materials.

Don't miss out on the Limited Edition Star Wars set with Galaxy devices starting from RM4,999, and save up to RM1,505 on the regular RRP of RM6,504. Everything you need to enjoy the full Galaxy experience is included in this pack: a Galaxy Z Flip4, Galaxy Watch4 (40mm), and Galaxy Buds2 Pro. It also includes the Star Wars edition Galaxy Z Flip4 cover with ring, watch strap, and buds cover.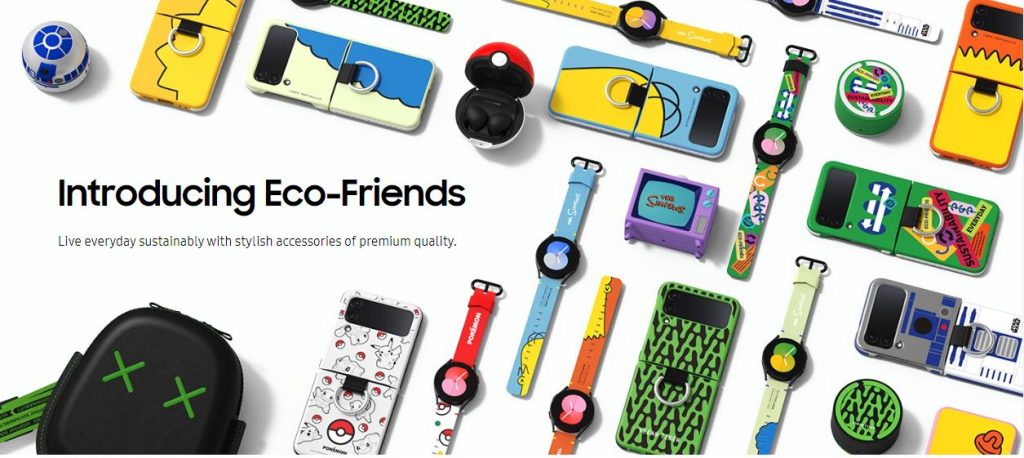 This offer is valid from 1st December 2022 to 31st January 2023.
Price
The Simpsons TV Cover for Galaxy Buds2 Pro : RM 129
R2D2 cover for Galaxy Buds2 Pro : RM 149
The Simpsons Cover with Ring for Galaxy Z Flip4 : RM 139
The Simpsons Watch Strap for Galaxy Watch5 : RM 129
Where?
Do your thing and #DoItEco with Limited Edition Eco-Friends. Get yours today at https://www.samsung.com/my/accessories/eco-friends/