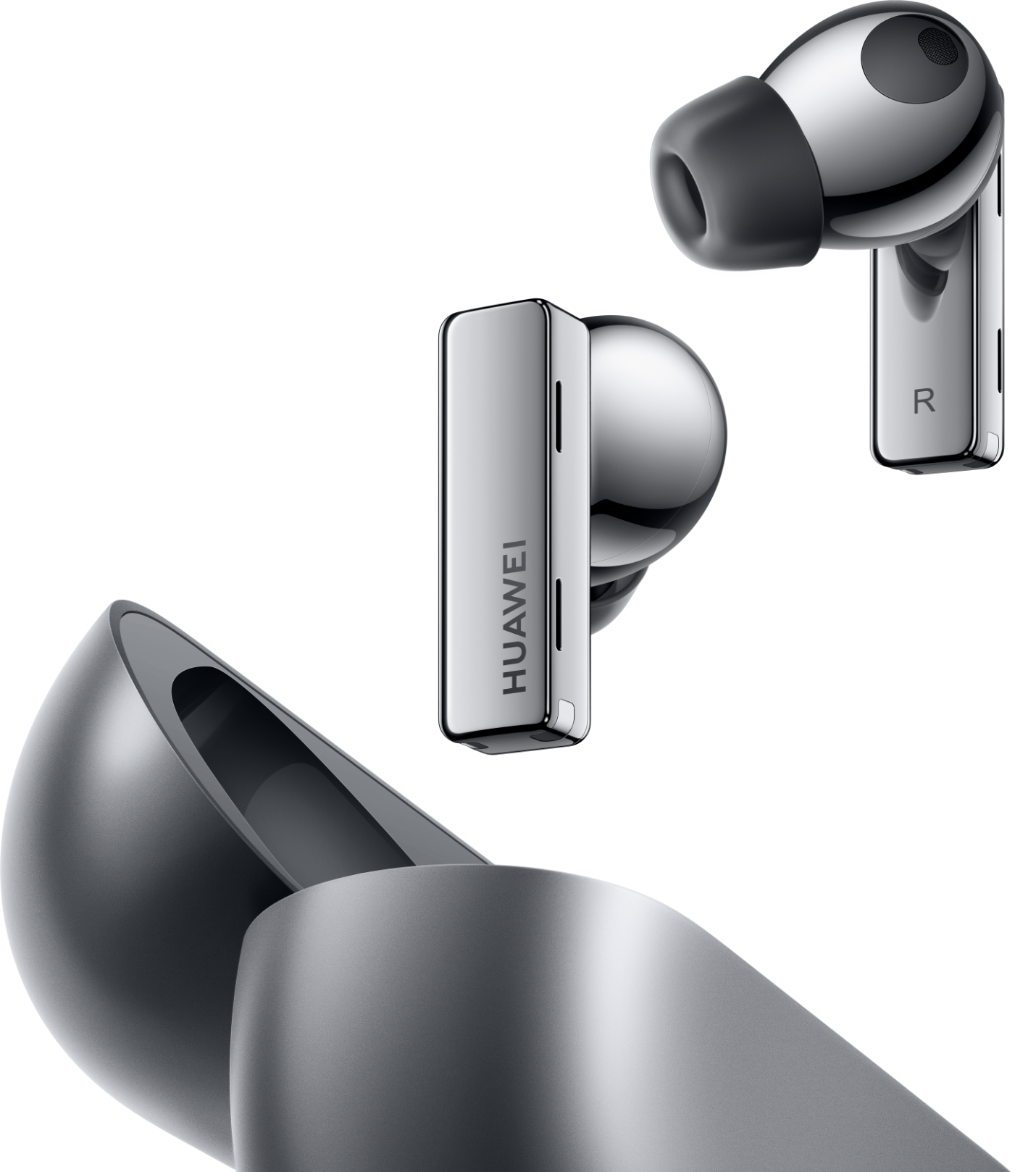 Well, we're going to be straight with you. We're going to be home for a little longer due to the pandemic and that means being more lazy, but worst of all, having to listen to the noise of your family, your kids and even your pets. That's why we're writing about Huawei FreeBuds Pro.
In October this year, HUAWEI Malaysia launched the new HUAWEI FreeBuds Pro, the world's first true wireless earphones with intelligent dynamic noise cancellation priced at RM699. And I gotta say. As a gamer with a good pair of headphones and a pair of Airpods Pro, I've personally never deviated from my set as I have way too many pairs of true-wireless earphones from my reviewer gig, but nonetheless I have given the FreeBuds Pro a solid try.
Surprise surprise, its features had convinced me to consider them in my daily loadout as it managed to surpass my expectations and bring some level of trust to the R&D Huawei has put in for them.
There's about 7 features that I found great about my FreeBuds Pro, so hold on to my oily hands and let's go through them together:
Active Noise Cancellation
HUAWEI's Hybrid Active Noise Cancellation Technology can 'cancel' about up to 40 dB of noise, and how this works is that the earbuds' inward-facing and outward-facing microphones detect out-of-ear and in-ear residual noise, while the dynamic drivers generate accurate anti-noise signals. Tune out completely at home when you want to stop listening to your mom reminding you that you lost her original Tupperware 15 years ago.
Dual Antenna
The HUAWEI FreeBuds Pro, has each earphone equipped with two Bluetooth antennas that offers 360° omnidirectional Bluetooth signal coverage for a more stable connection. Even if you're in the kitchen following a TikTok on how to shave an onion and your phone's charging in the bedroom, you'll still be able to maintain a solid, consistent connection.
Awareness Mode & Voice Mode
Now, you don't need to take off your earphones continuously. With a long press, you can switch to awareness mode and reconnect with your surroundings (and family). The other unique feature is Voice Mode which reduces the ambient sounds to make human voices stand out. So, when your wife is calling for you at home asking about why your girlfriend's at the door, you're there right away (or already at the airport)
Comfortability and Innovative Green Technology
Delivering new improvements to this range, the battery and antenna align with safety standards while its design and materials fully protect the consumers' ear canal with comfort in mind. Consequently, attentive measures are put in place to assure that the listening experience including noise reduction, calls and music playback is protected for all users. Now, you can wear them and never have to take em off (within reason, you millennial).
Smart Control
The highly sensitive sensor on the earphones responds accurately to your gestures. With swipe, press or pinch, you can turn up or down the volume, take calls, or change your music easily. Smart interactions, easy to control. Taking work calls at home will only get easier with these controls (and also the motivation of having a nap after that con-call)
Quick Switch
The FreeBuds Pro supports full dual-connectivity across devices and can easily switch automatically between them. From your tablet to your smartphone, switch back and forth with just a tap. Imagine you're on a Zoom call with your boss arguing about why you aren't getting an increment, and your mom calls you on your phone. Now you can switch device connections seamlessly and argue with them both!
Design
Apart from security, the FreeBuds Pro are comfortable and give off an imperceptible wearing experience. The earphones use a non-conductive electroplating process to form a glossy and metallic look while remaining light. Its exterior is made from a wear-resistant PVC material, while internally it is comprised of 500 components. Altogether, this package is as light as a coin, weighing 6.1g on one side. Chances are you'll forget you even have it on and feel weird when you remember to take em out!
Thanks for coming to my Ted Talk. If you scrolled all the way down and hoped for a video version of this, here you go:
---
If the Buds aren't enough
At HUAWEI, there is always one for you. HUAWEI has launched a range of amazing products such as the HUAWEI WATCH GT 2 Pro priced at RM1,199 and the MatePad T 10s priced at RM999, to fulfil the needs of your daily lives.
From 28th November 2020 till 3rd January 2021, consumers will enjoy double rewards when buying the HUAWEI FreeBuds Pro, WATCH GT 2 Pro or MatePad T 10s. With every purchase, consumers will receive an exclusive gift and a chance to win prizes worth more than RM300,000* including the brand-new Proton X50. Don't miss out on this opportunity to treat you and your loved ones well to welcome the year of 2021!
Check out all HUAWEI products online at HUAWEI Store or head over the nearest HUAWEI Experience Store to explore more.