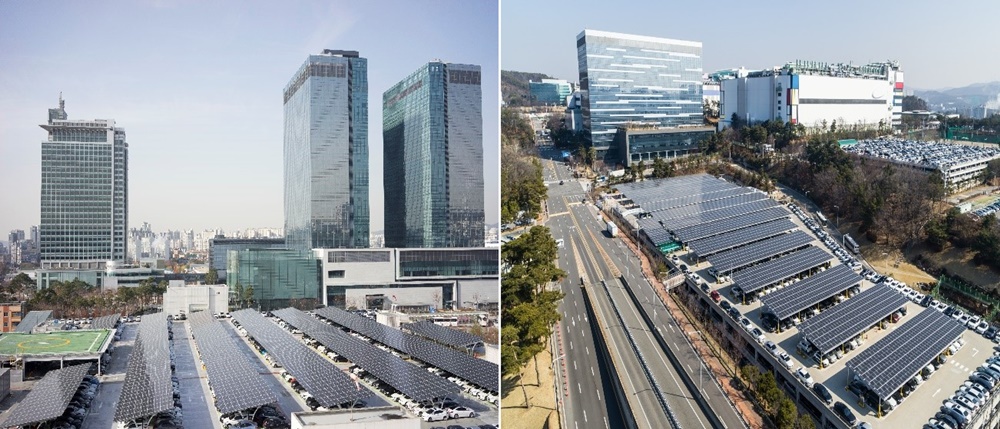 It's been an interesting year in tech, and we've been so occupied with materialism that we start to neglect environmental efforts. Samsung paints a different picture though, as they had recently revealed how they aim to slow down the increase of global temperature through implementations in their work sites and even products.
The Paris Agreement
It all starts here, a policy that limits the maximum rate of temperature increase to a max of 2 degrees. Giants that signed on to it have to make sure that's the most amount of degrees the world gets to get hotter, and to kick things off from Samsung is the implementation of independent, fully-renewable energy systems at their HQ's all over the world, with the obvious best example being South Korea's Suwon, Giheung and Pyeongtaek campuses, featuring large numbers of solar panels and geothermal systems that'll supply clean energy to keep the lights on.
The Effort Extends to Products as well!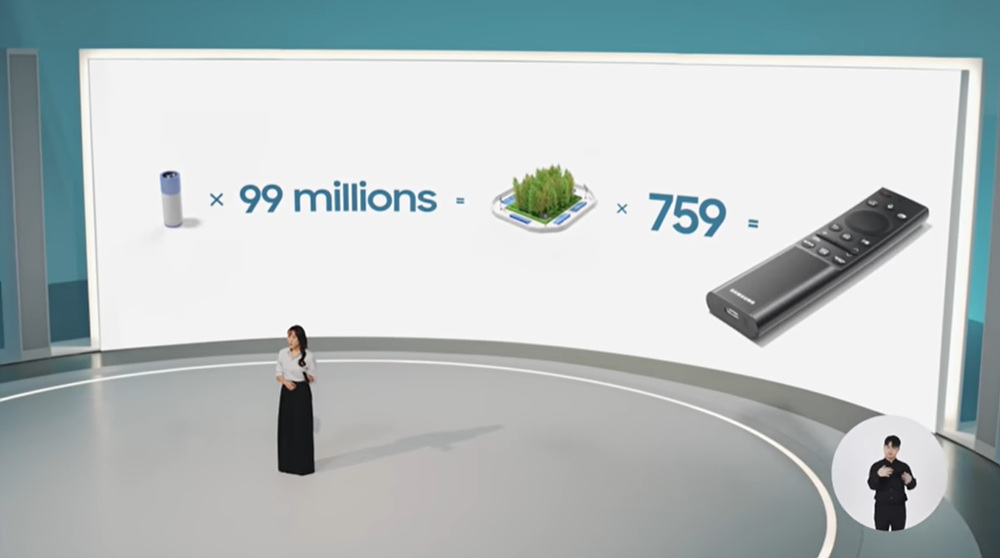 In 2008, Samsung Electronics established its corporate Eco-Council and began holding regular meetings across its various business units to support the development of energy-efficient products. By sharing technologies that help reduce energy consumption and follow eco-conscious trends, the company's many teams have managed to develop products that simultaneously maximize performance and minimize energy consumption. The results achieved through these co-operative initiatives have also been supported by company-wide efforts to develop highly energy-efficient products.
January 6th, 2021
Samsung Electronics unveiled its 2021 TV product portfolio at its virtual First Look
event, and also announced the company's latest long-term sustainability programmes that include solar cell-powered remote controls and the reduction of product carbon footprints through the use of recycled materials.
Samsung's 2021 Neo QLED's will come with a new solar cell-powered remote control that can be
recharged through indoor or outdoor lighting, or USB. This innovation will help prevent the wastage of
around 99 million AA batteries over the course of seven years of usage 1 .

Samsung is also making efforts to reduce the emission of greenhouse gases throughout the TV
product lifecycle through the application of recycled plastics. Samsung has been using recycled
materials in the rear covers of their monitors and signage and is now planning to expand their usage
into even more components across the company's visual display product portfolio. Through various
efforts including expansion of its Eco-Packaging Design to all 2021 Lifestyle TVs and the majority of
the NEO QLED line, Samsung's Visual Display Business is aiming to reduce greenhouse gas
emissions by 25,000 tons annually.
By using Galaxy smartphones every day, users, too, can help protect the environment. Polyketone, a
material that contributes to the reduction of carbon monoxide (greenhouse gas), has been used by
Samsung on their Galaxy smartphone and tablet products since 2016. Most recently, in order to
reduce the product's carbon footprint, Samsung applied Polyketone to the side key internal brackets
of its Galaxy S21 series.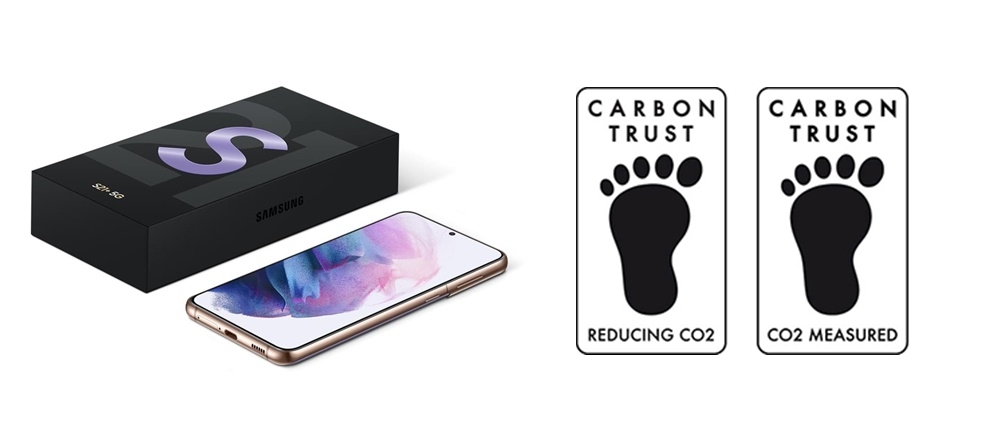 Minimal packaging design and changing the materials used throughout the entire
product lifecycle – from manufacturing and distribution through to usage and disposal – Samsung's
Galaxy S21 smartphone have received the 'Reducing CO 2 ' certificate from the Carbon Trust 2 ,
acknowledging the reduction of greenhouse gases the Galaxy S21 produces compared to the
previous model.

In addition, the company has reduced the standby power consumption of its flagship Galaxy
smartphones' chargers since 2012 to press the problem of power waste. In the year since, the
company has applied this environmentally conscious enhancement to the chargers of devices
throughout its product range, and is currently aiming to reduce the standby power consumption of
chargers to zero.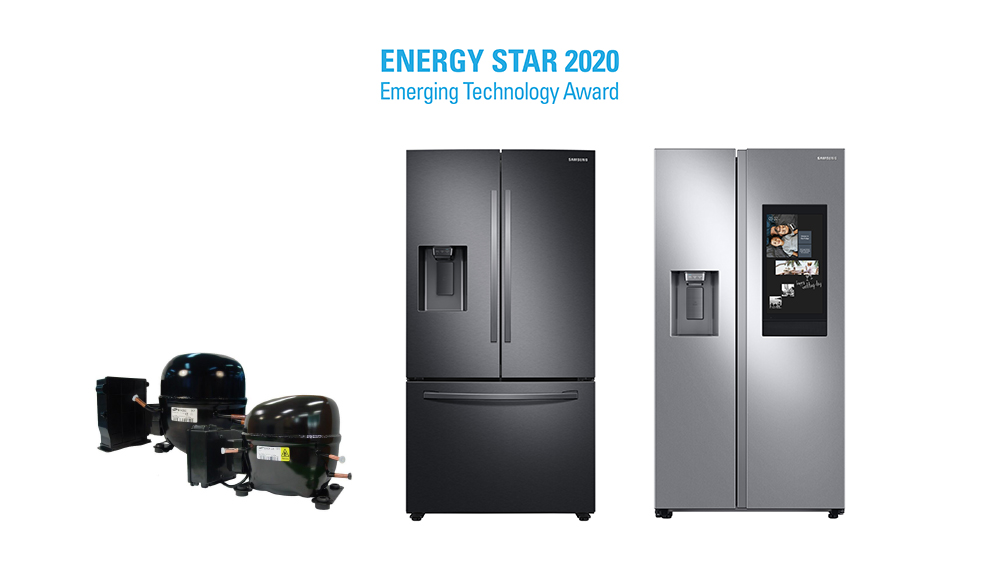 As for Samsung's home appliances, the mission to reduce products' energy consumption is ongoing.
Samsung's dishwashers are also energy-efficient. In 2021, the DW80R9950UG and DW80R7060UG
models sold in the U.S. were included in Energy Star's 2021 Most Efficient Dishwashers list, satisfying
the criteria of annual energy use of less than 240 kWh per year and water consumption less than 3.2
gallons per cycle for standard-sized models. This translates to 67 kWh per year in energy savings and
387 gallons per year in water savings compared to a conventional product.
What is the Greenhouse Effect?
The greenhouse effect, caused by increased global usage of fossil fuels, and the climate change
witnessed in recent years are two of our greatest threats.
Samsung will continue to monitor the ongoing climate change situation and pursue energy-efficient products and manufacturing processes
in order to reduce greenhouse gas emissions and promote the usage of renewable energies.

The company will also continue to pursue its policies of increasing energy efficiency and minimising
the usage of resources so that its users can rest assured that they are doing their part to help mitigate
climate change with products that require low electricity and provide high performance.