Samsung Galaxy Watch4 classic
Wear OS is finally relevant
Samsung's Galaxy Watch4 Classic is a capable smartwatch that puts Tizen's strengths to bolster a dwindling Wear OS that Google couldn't improve fast enough. It's a great companion for both life and fitness, with the need for a little improvement in the sensor's tracking accuracies.
Good
BioActive Sensor not a gimmick
Solid UI
Clear Microphone
Ungood
Calorie count too generous
Max benefit goes only to Samsung phone users
---
Specs
---
CPU
Exynos W920 Dual Core (5 nm)
Memory
1.5GB RAM with 16GB storage
Resistance
MIL-STD-810G compliant
50m water resistant (IP68)
Display
1.4'' 450×450 Super AMOLED with Corning Gorilla Glass DX+
Connectivity
Bluetooth 5.0, Up to WiFi 5 , eSIM
OS
Android Wear OS (One UI Watch 3.0)
Battery
361 mAh Lithium Ion (46mm)
Case Material
Stainless Steel 316L with Rotating Bezel
Available Colors
Black, Silver
Retail Price
RM 1,299 (44mm) , RM 1,399 (46mm)
The Works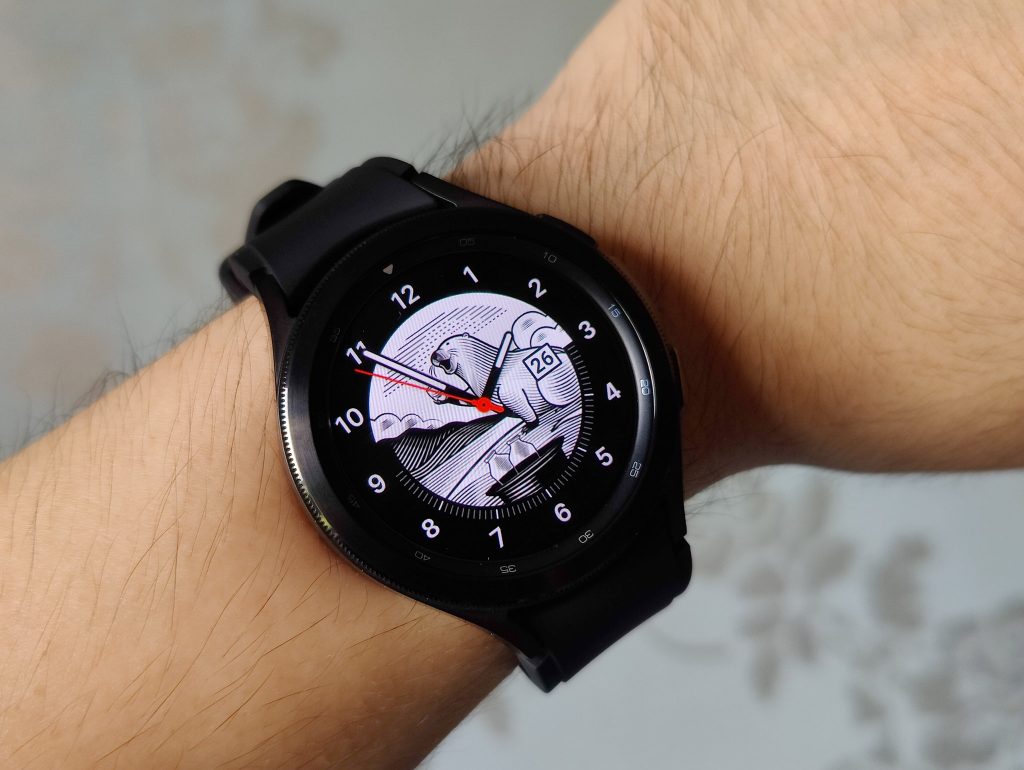 "Familiar bezel rotation, New coat of paint for Wear OS "
We all had to reach here at some point and ask ourselves: Where was Google's Wear OS heading? why were innovations and updates getting slower? Today we answer that question, and it's going to be as Samsung as it gets. Combining the strength of Wear OS' app availability and Samsung's consistency in wearable tech and efficiency, out came the Galaxy Watch4 classic series, complete with a familiar no-fail design in the usual 42mm and 46mm sizes.
We've always loved the physical rotating bezel, and always paid the extra mile for it than to settle with just a virtual one. The Galaxy Watch4 Classic has a strong steel finish, a perfect way to showcase the stronger Armor Aluminum material that we first heard of on the Galaxy Z Fold3 and Flip3. Our review unit is black with matching rotating bezel, a timeless and easy to match color scheme.
There are only two buttons to worry about, with the control button having its own little red accent. The bottom would act like a Back key but why bother if the screen already has competent gestures to navigate? I guess it's just for aesthetics and old watch habits. Both buttons were pleasantly clicky and easy to distinguish.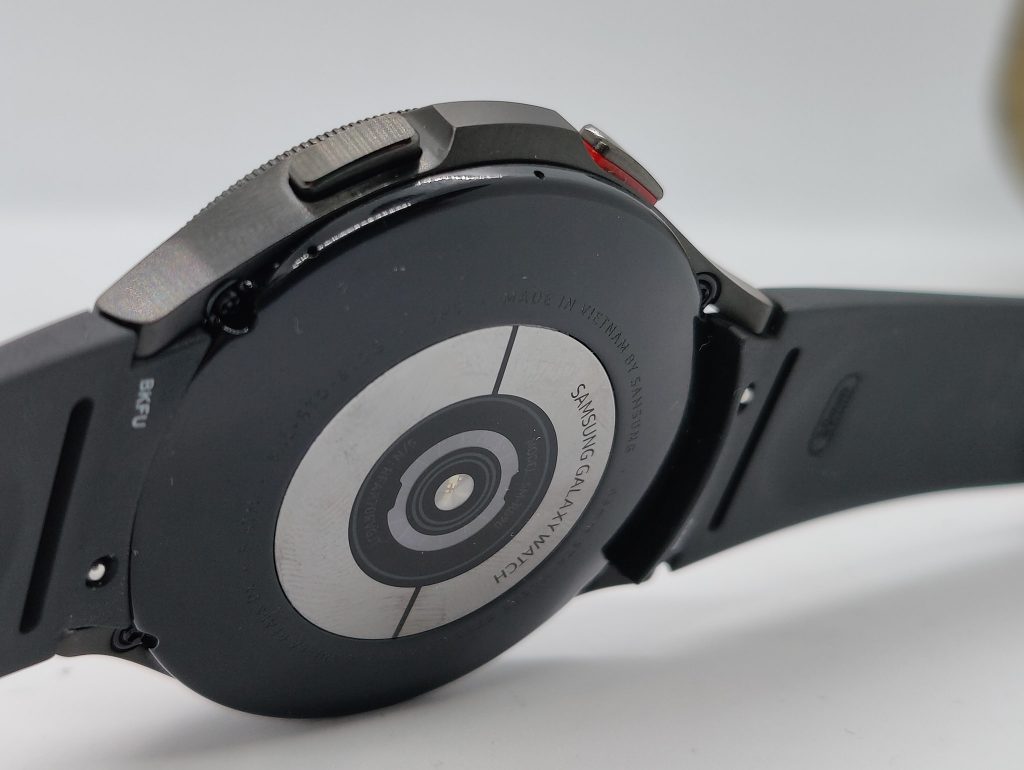 The strap is 20mm black colored silicone, and are easy to change out with its quick-release mechanisms.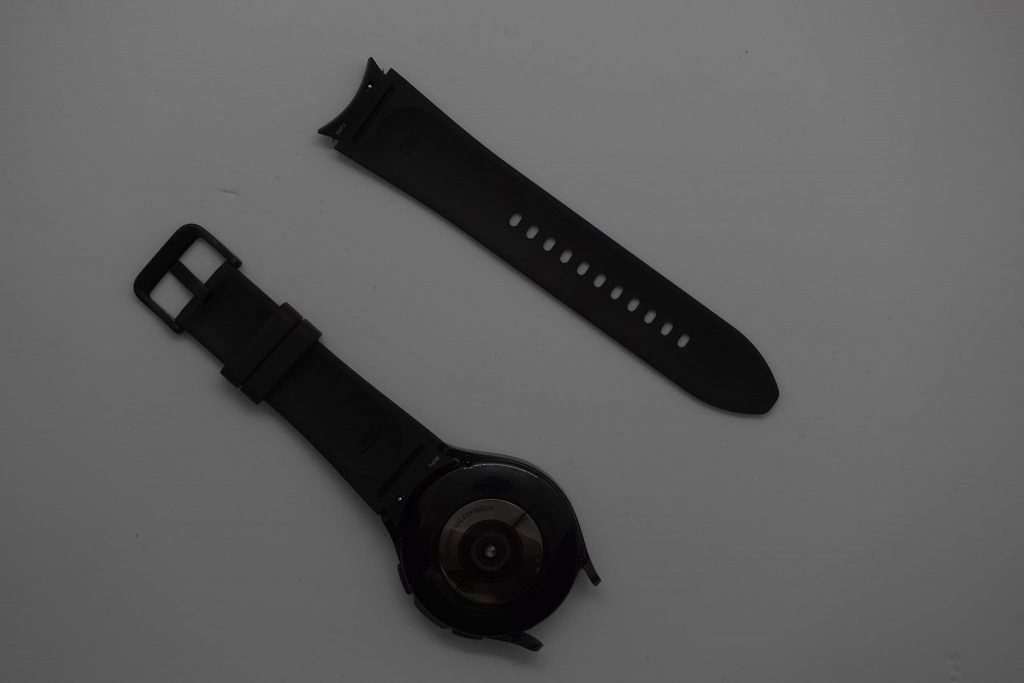 The underside protrudes out ever so slightly, housing the BioActive Sensor, ECG and Blood Pressure sensors. On top of that, it's also where the Qi wireless coils are housed, being able to charge wirelessly with the provided magnetic puck that needs to be plugged into a vacant powered USB port.
In the front is a vivid 1.4″ round Super AMOLED screen with lively colors and responsive touch, and together with the rotating bezel, it's definitely a premium sight to behold. Colors were absolutely crisp and only adds to the experience of owning such a smartwatch, especially if you're all about that "Always-on" lifestyle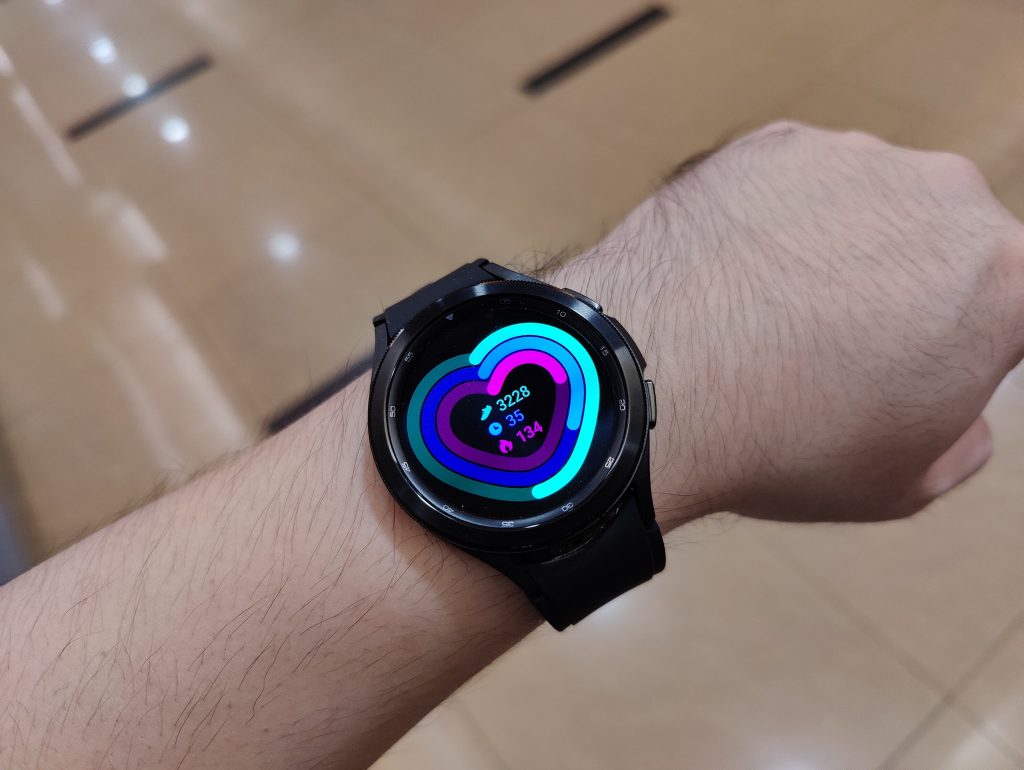 As a casual Piece
As a daily driver, you can rely on the Watch4 Classic to handle everything from notifications to music. With Bluetooth audio support I was able to pair my earphones to the smartwatch and play music off the Spotify I installed with some offline tracks downloaded. The connection was seamless and it just felt cool to change songs off my wrist.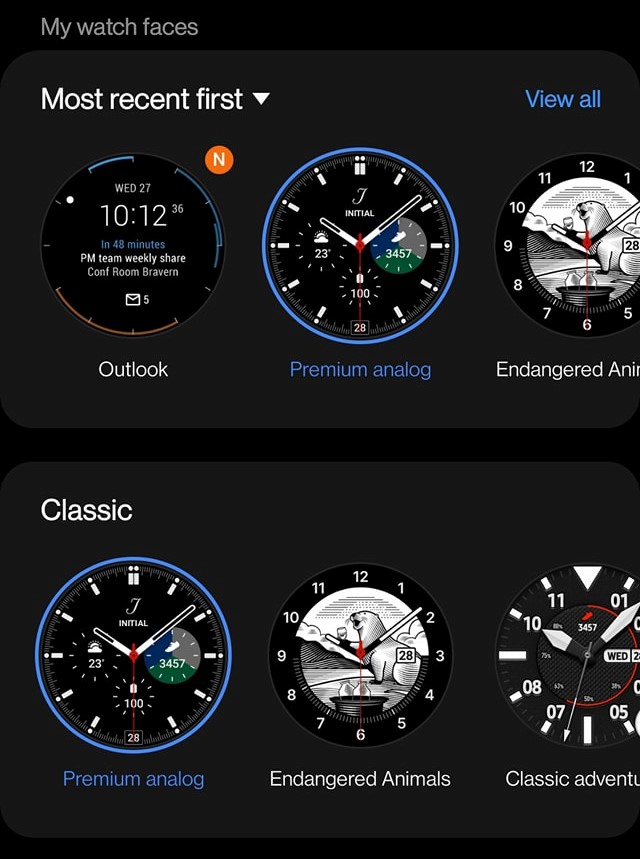 If the 20 pre-installed watch faces don't appeal to you, then you can simply just get more from the Google Play Store. This opens a lot of doors in terms of customization and further encourages more designers to make more watch faces for Wear OS.
I actually turn off always-on, as I felt that this time around, tilt-to-wake was thundering fast, and it didn't feel necessary to leave it constantly on (and besides that adds to battery life too). The only time I had it on consistently was when I decided to open up Google Maps for navigation. We previously did not have access to Google apps on Tizen OS and now we can take full advantage of it.
You'll also be quite impressed with the microphone and speaker. My callers were able to understand my speaking clearly as well as I was able to hear 'em out too though I don't recommend it in crowded areas. Pair your phone to the watch and add your earbuds in and you'll be whole in no time.
As a Fitness Piece
Samsung added something new to the mix, advertised as a 'BioActive Sensor'. Apart from your usual Heart Rate and Blood Oxygen monitoring, the ECG feature is supplemented with Afid detection (irregular heartbeat). You're able to record and get notified in-app when it does happen and you can take the next step to manage the situation.
I was also able to get data on my body composition thanks to the bioelectrical impedance analysis (BIA) sensor, and all you have to do is navigate to the app and you'll be asked to place your middle and ring fingers on the watch's side buttons for a few moments and you'll be told your BMI data, complete with body fat and skeletal muscle metrics.
The pain here is the gatekeeping set by Samsung. All health tracking data can only be recorded via Samsung's own Health App, and if you're a Samsung device owner you'll get an immediate advantage without needing to download too many extra plugins to get everything working.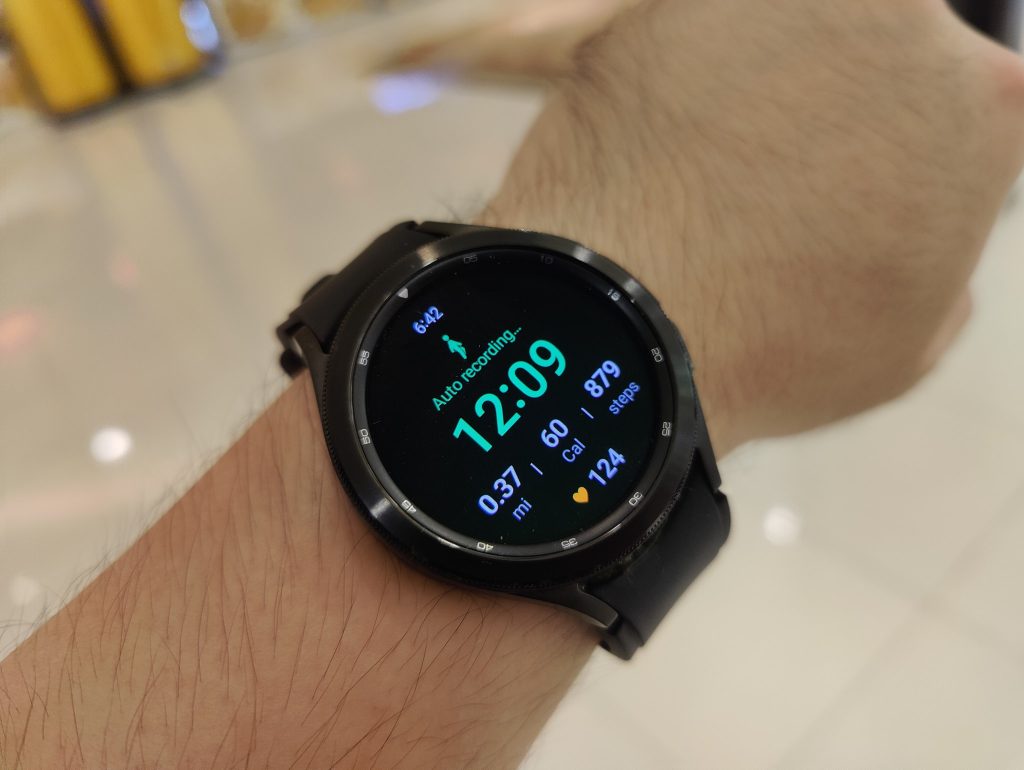 It can be annoying at first, but if you're serious with your fitness tracking you'll just have to make do. There's over 80 trackable activities to choose from, and the beauty of it is you don't even need your phone. The Watch4 Classic has its own GPS and baro-altimeter so data's tracked no matter how you set it up.
Samsung claimed up to 40 hours on a single charge for the Watch4 Classic, which is pretty much nearly 2 days. Obviously this only depends on how you configure and use your Watch4 on the daily.
For 40 hours and slightly above I had the following settings:
Always-on display OFF
Running Activity tracking for 30 minutes daily
NO Spotify playback from Watch to wireless earbuds
Minimal GPS usage
Google Map usage for 20 minutes daily
Sleep and Stress tracking enabled
All notifications enabled
From my habits, the real determinant for battery is really dependent on Always-on display and frequent activity tracking. If you intend to keep everything on and track lots of workouts, you might find yourself needing to charge it every day.
The Watch4 Classic takes more or less an hour to fully charge back to 100% from a crawling 5% on watch-only mode. If you're intending to track your sleep, the watch does remind you to plan your charging ahead by 2 hours before the time you think you're gonna go to bed. So far, this is the only smartwatch in the market that I know of that does remind you to do so.
My 3KM run was captured well, in line with my Garmin Forerunner 55. What's off was the calorie count. I saw that the Garmin and Galaxy Watch had about a 15% difference in calories, with the latter giving that 15% higher calorie count. This could impact how you perceive your workout effectiveness, and you should take the offset with a grain of salt. Trust your body, then your wearable.
Every 30 minutes, the Watch4 Classic does push an audio reminder about your timing and distance covered. A vibration comes along with it, which is typical of most wearables during a workout sesh.
---
A Potentially Popular Android Wearable that still needs a good polish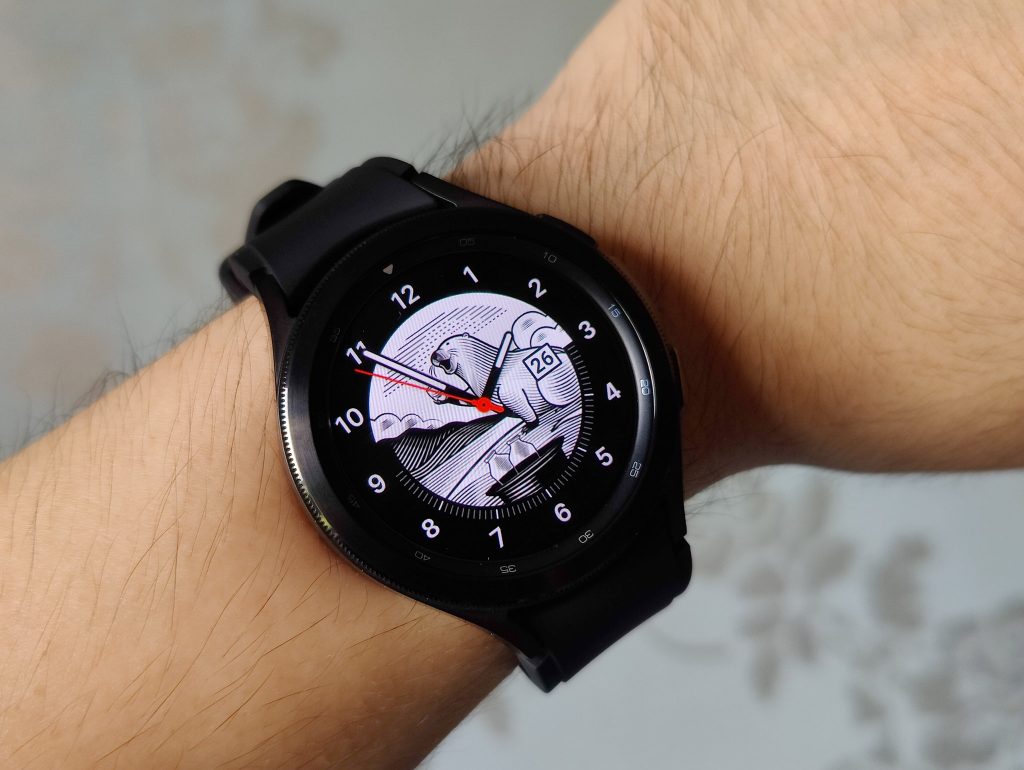 Samsung has made an excellent wearable out of the Galaxy Watch4 Classic and managed to keep the price fairly reachable. The BIA sensor does as great job keeping you on your toes, but you'll only be able to fully utilize it if you're already part of #teamsamsung in terms of smartphone choice.
With so many features and trackers packed into the watch, it's no surprise that not much improvement can be done to overall battery life. You'll still be needing to charge at least once every 2 days, but you won't complain if you're a smartwatch veteran.
It overall feels like Tizen and WearOS are working hard to give users a great experience in the Android wearable field, but it does still need a good big polish to really stick it to the Apple Watch.
Go for the 46MM for RM 1399, you'll directly benefit from longer battery life.