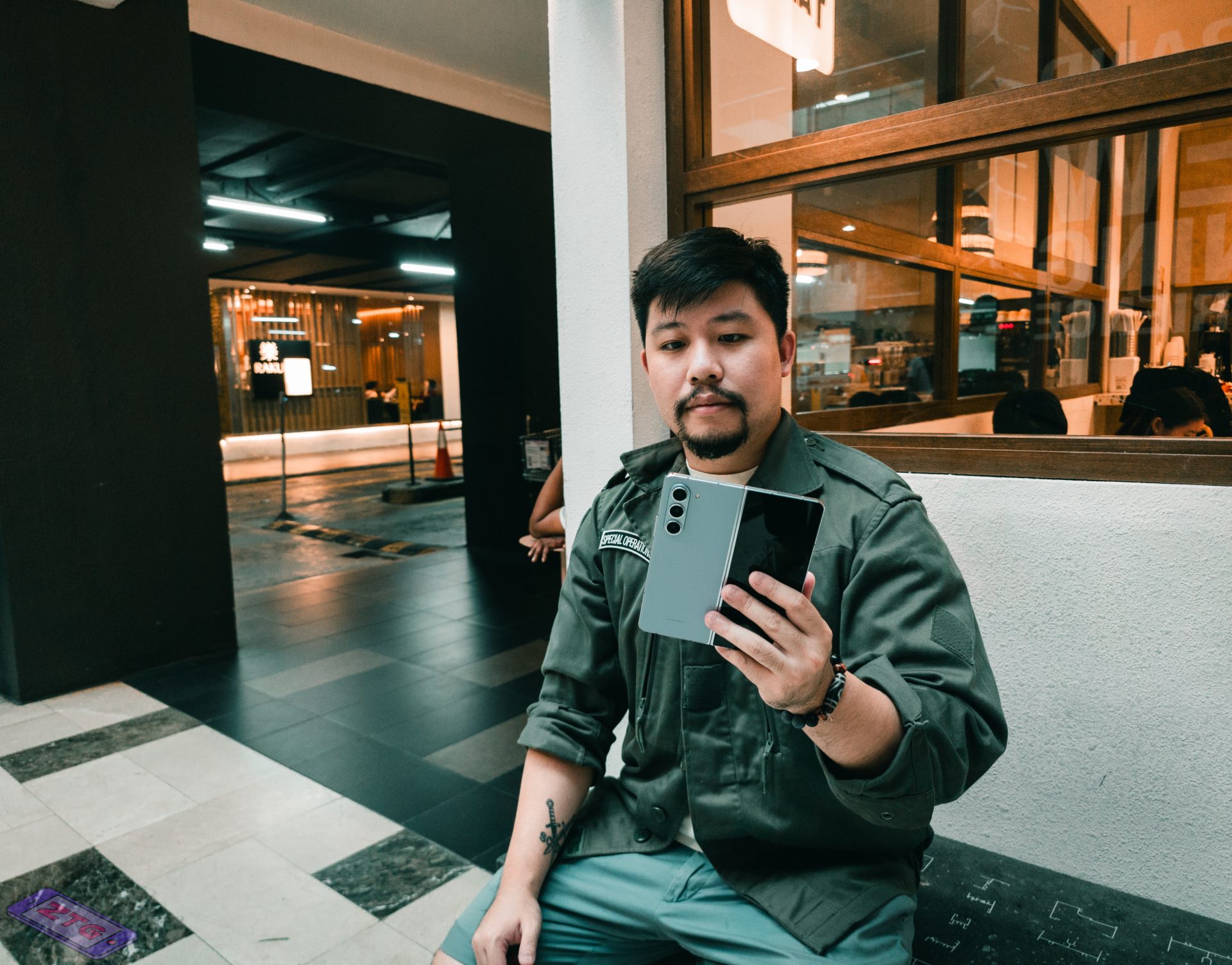 The Galaxy Z Fold5 just came out and I've just recently reviewed it. This time around, I wanted to share just how I as a content creator would use a phone like this. Before I dive in I wanted to get into the logic of a foldable like this, which is same-same but different experience from the Fold's brother, the Z Flip5. As much as I often say that the Z Fold series is the preferred phone for corporate figures because of its multi-screen capabilities and large unfolded screen, it's also a good phone for content creators because of the same reason.
Quicker Overview of the Things That Matter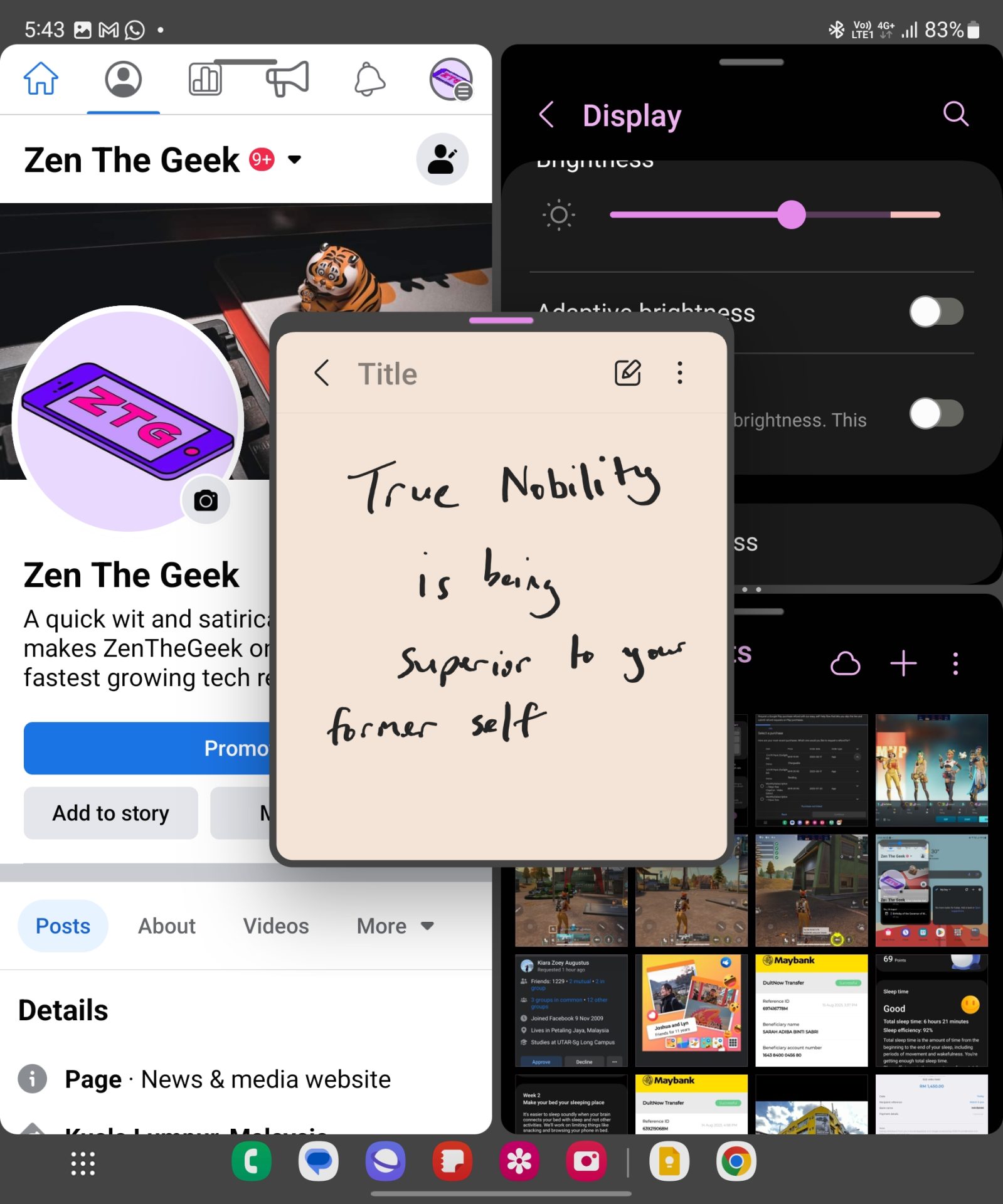 The Z Fold series prides itself with optimized software for foldables tailored for a multi-window experience. I often found myself swiping my phone away to alternate between my website, youtube channel, Facebook page and Instagram to align my posts and content calendar. Having that repetition adds too many layers of thought in my head which gets easily ruined when distraction hits me. By making use of the Z Fold5's multi-window experience, I was able to view at all 4 pages simultaneously, with each box being given nearly equal amounts of space to still look and feel functional in my eyes.
I was able to have an immediate, ideal scenario where I had to grab links from my website to share to clients, social media and even upload posts more effectively, and in this line of work, timeliness if everything. This resulted in simplying my thought process quickly and constantly kept me concentrated in uploading all my content more efficiently. Because the nature of content creation is very dynamic and constantly on-the-move, sometimes you're really caught in a situation where you're not at liberty to pop your laptop open and do everything you need to do, and this multi-window experience had perfectly captured the essence of that and became a viable solution.
This in time creates a foldable workflow for you, and you'll begin to realize that it's far quicker than anything else you've tried. Plus, if you're always on the go, you'd want to hope that wherever you're going has enough space and WiFi to get things moving. From here, you can just take advantage of your data network to get all uploads and communications done, and it all starts the minute you unfold that screen.
Flex Mode For Everything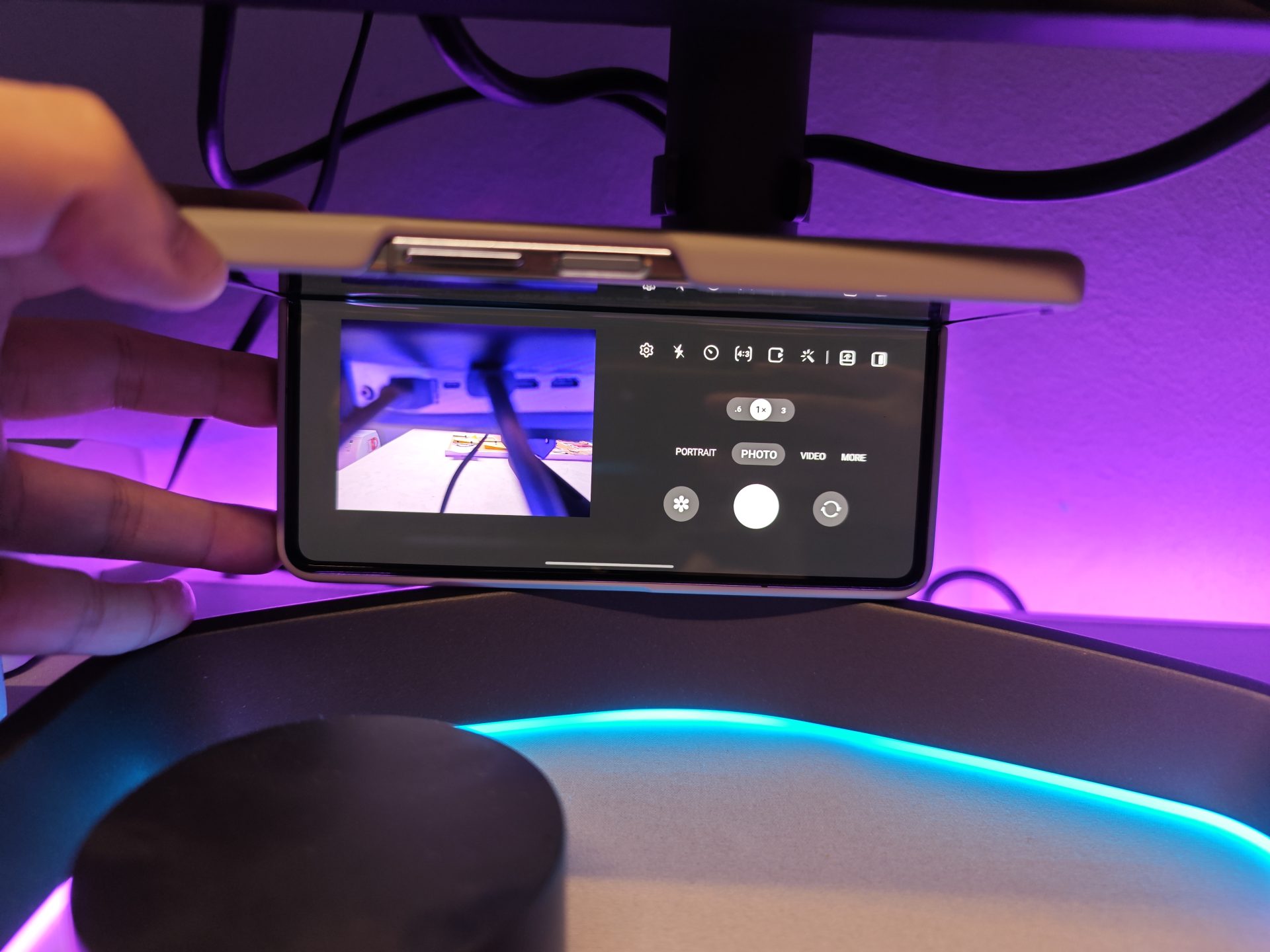 The Z Fold5 may not be Samsung's top-shelf pick as a camera phone, but it's capable of taking good photos and video with the advantage of flex mode. Being able to sit your phone down with your camera facing you or your product has never been easier, especially when you have to take pictures of something from a difficult angle. I needed to capture a photo of the I/O ports of a monitor I am reviewing, and I didn't need to move the table or position my monitor on a different angle. I didn't move anything but my Z Fold5 into position, capturing the product upwards whilst using one half of my inner screen as the viewfinder. I know that this is a very specific scenario, but the precedent I'm setting is all about asking the question : Just how far does skill and imagination take you when it comes to making use of everything you have?
The Answer : It's Limitless, the only limit is you.
Every surface now is your tripod, and all you need is your phone. Same goes for taking your calls. Flex Mode pretty much lets you take your video calls easily, by just placing it on your table and letting it sit at a 90 degree angle, as you would for a laptop. The inner screen has an under-display camera just for this situation, and you can even split it to multiwindow as well! You're taking notes without leaving your concall, you really don't have to go back to swipping between apps and just have everything happen on your phone!
DeX Mode Works When You Work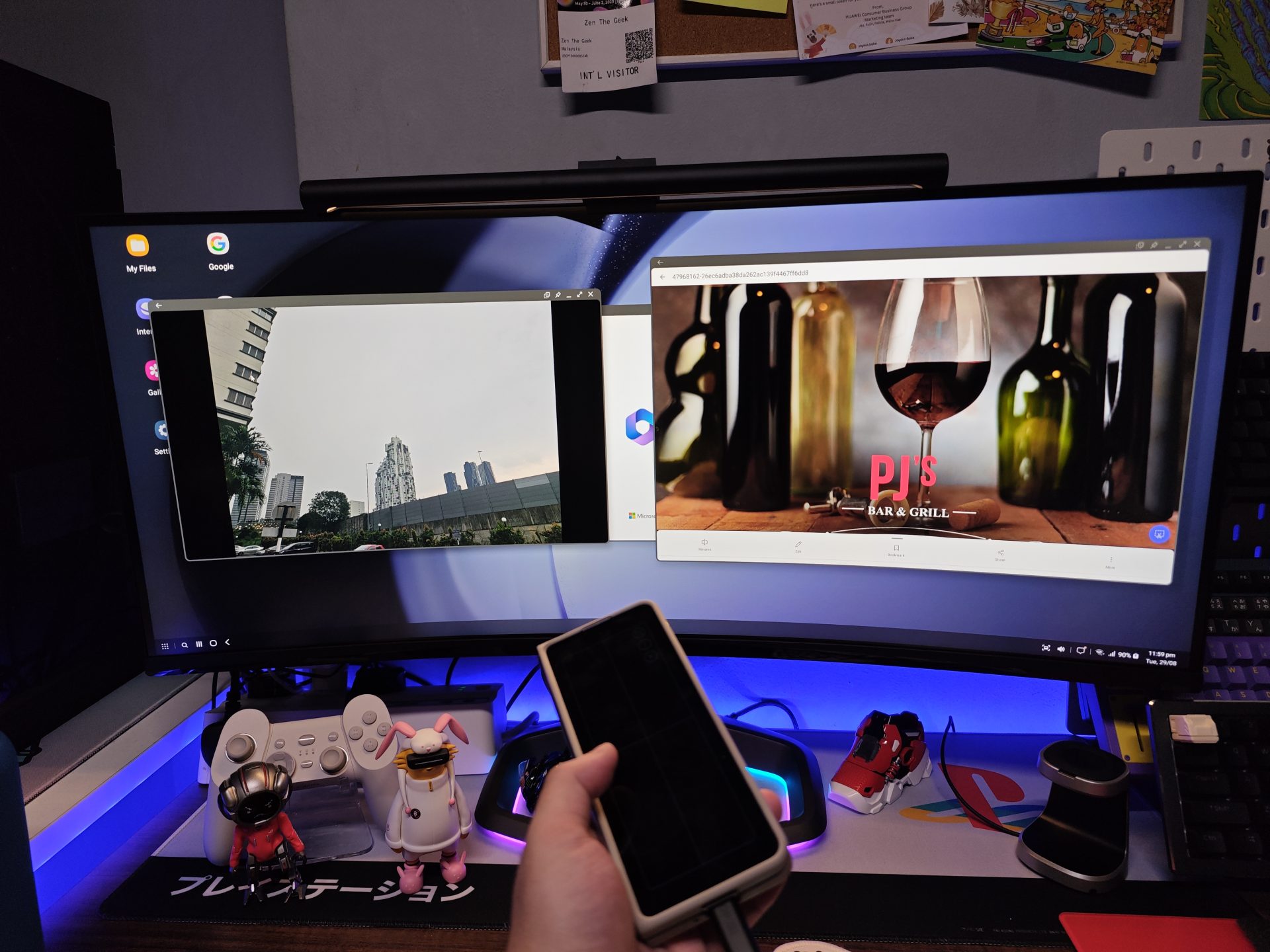 Sometimes, we have to quickly offload our photos and files we get on our phone to our laptop for editing and to work on them. By installing the DeX app onto your Windows PC and connecting your Z Fold5 on your desktop via USB-C, you'll be able to use your phone to reply texts while working on live documents with your team on your desktop seamlessly.
Now, I did mention offloading media, and it's just as simple as connecting to DeX and using the file manager to copy and paste/drag and drop your documents right to your desktop. You can even access your phone's photo gallery and be able to move or copy your photos and videos to your desktop the same way! Imagine, just recording you next vlog and just dragging it over to your PC to start editing on it right away. It's a much simpler workflow that's enabled by a desktop experience between your phone and PC!
Pitching to clients are also an easy job for the Z Fold5 as you're able to use DeX standalone straight from your Z Fold5 that's connected to a monitor with USB-C or wireless. If you have a PDF or slides to present, simply connect the Z Fold5 to your display and load up your file. From there, your Z Fold5 will act like a remote/mouse to move between pages and slides. You can literally do everything from your phone now and leave that laptop home.