Xiaomi Pad 6
Xiaomi Pads are value for money, offering a tablet that simply does it all, and with such competitive pricing, to other tablets in that range stand a chance? Let's find out.
Good
Multi-window multitasking
Minimal Design
Excellent Price
Strong performance for gaming with 144hz
USB-Type 3.2
Ungood
No bundled case
8+128GB variant doesn't make sense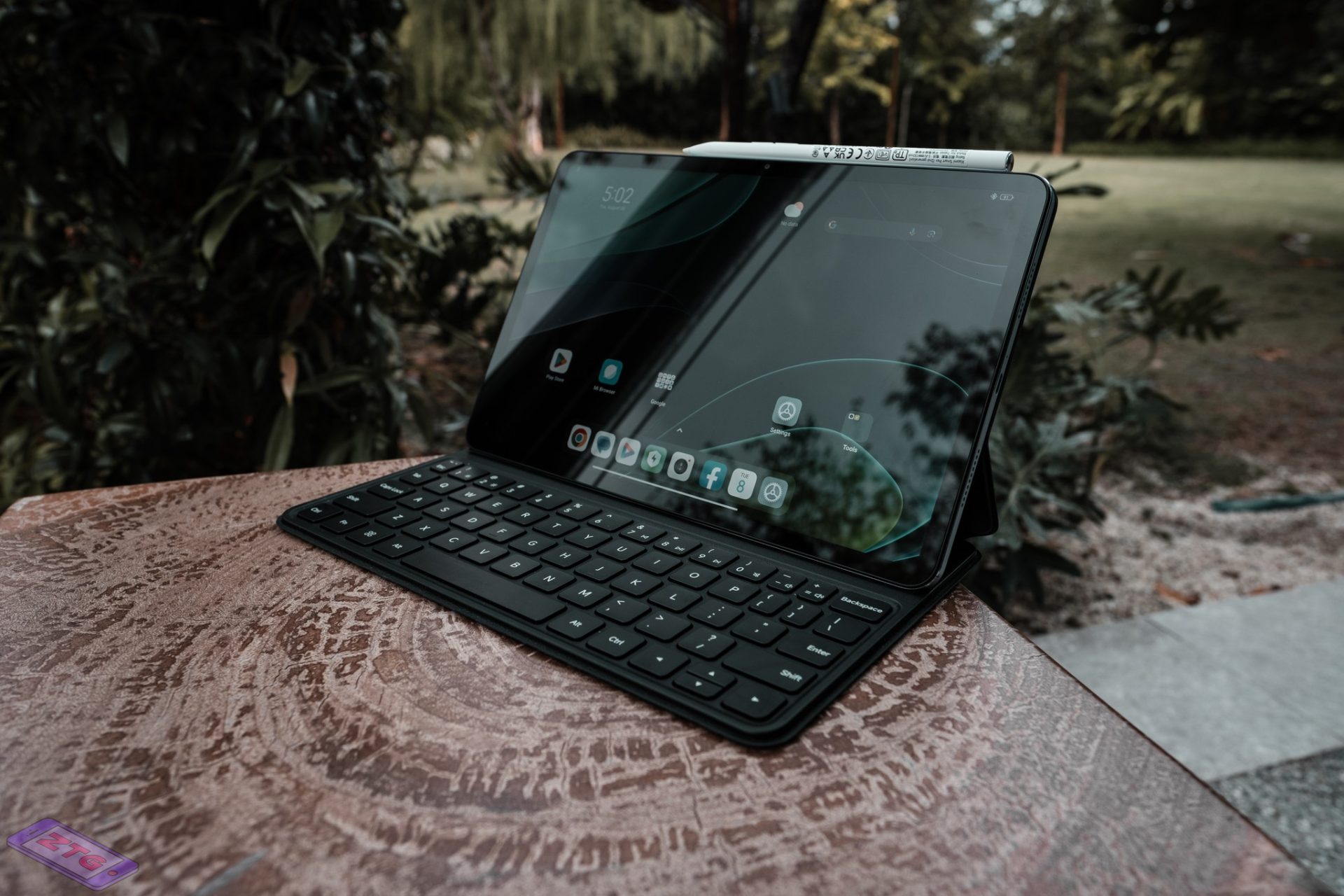 ---
Specs
CPU
Qualcomm Snapdragon 870
Memory
6GB + 128GB
8GB + 128GB
8GB + 256GB
Display
WQHD+ 11" IPS LCD 144Hz
Camera
13 MP, f/2.2, PDAF
8 MP, f/2.2 (Selfie)
Connectivity
WiFi 6, Bluetooth 5.2, USB Type-C 3.2
OS
MIUI 14 based on Android 13
Batteryq
8840 mAh with 33W charger in-box
Retail Price
6GB + 128GB : RM 1299
8GB + 128GB : RM 1399 (Online Exclusive)
8GB+ 256GB : RM 1499
Available Colors
Black, Blue, Gold
---
Size And Design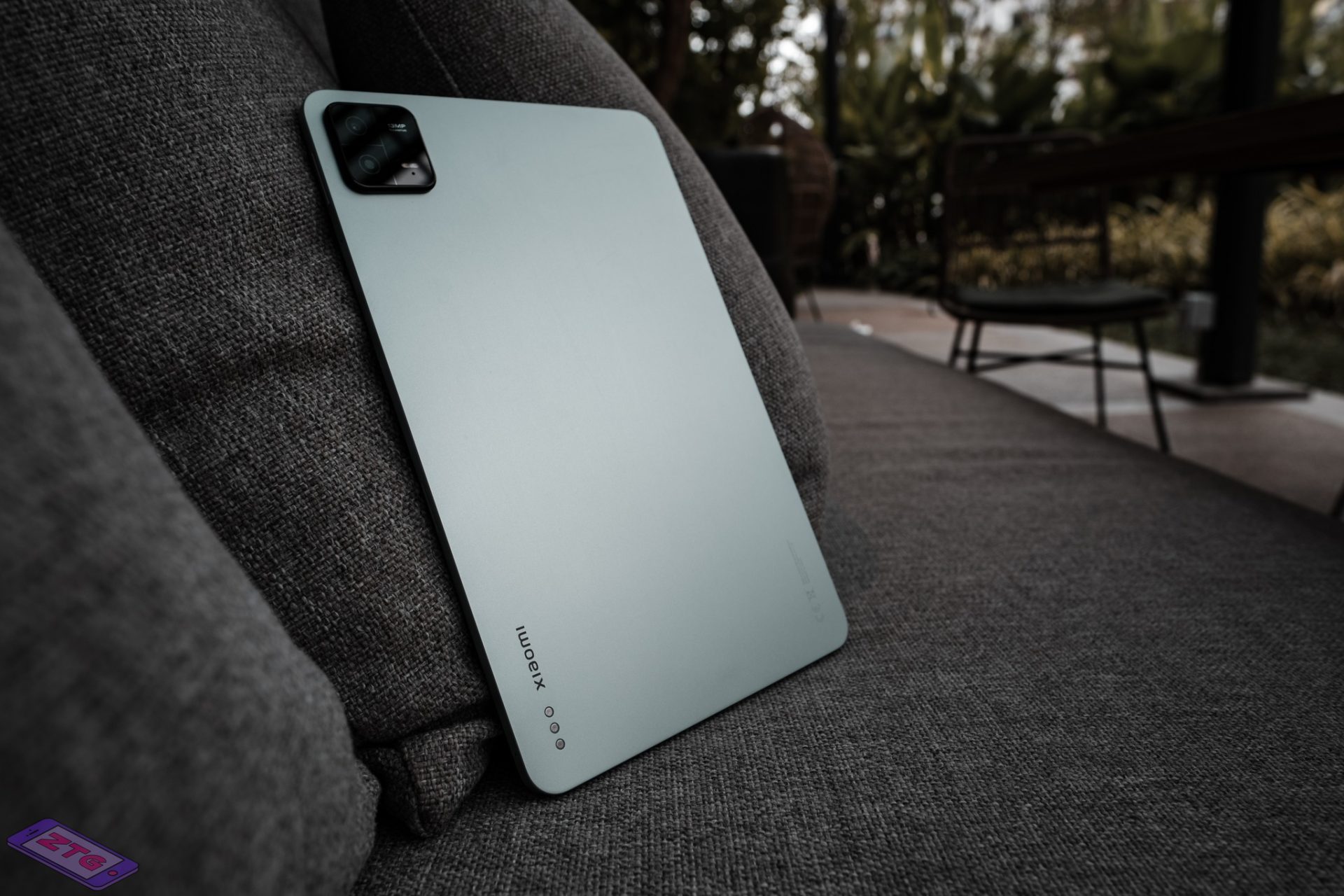 The form factor of the Xiaomi Pad 6 measures up to 11-inches, which is exactly the same as the Xiaomi Pad 5. It takes on a full uniform design that's absolutely minilistic and stylish in its own right. The finish is matte aluminium that's smooth to touch and comfy to hold on one hand at just 490 grams. The edges are also rounded as well, so no sharp corners that'll hurt you here.
For the most part, it does look like a typical tablet for the decade, with a general-sized 11-inch screen that's protected by Gorilla Glass 3. Titling it to landscape and looking on the left and right sides of the tablet are 2 stereo speakers each, making a total of 4 speakers that come with Dolby Atmost support.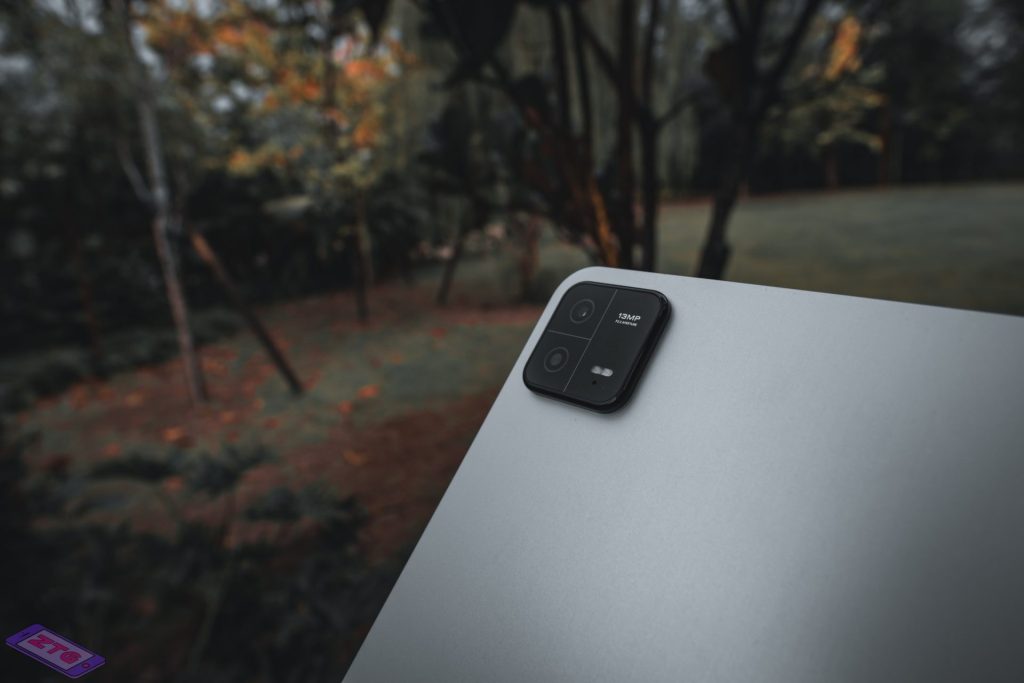 As for the back, the most prominent part of it is the camera module. Its looks is clearly borrowed by the Xiaomi 13's camera module, the same rounded square island consisting of 2 sensors, an LED flash and some word that say "13MP F/2.2 aperture". Simple and not complicated. I love it. Right next to the Xiaomi logo at the back are also the magnetic pins for the keyboard case which we will talk about later on.
The size isn't new and it should get any bigger. It's the ideal size for both handheld and tabletop use. It's a simple and good looking tablet that just wants to be a good tablet in my eyes, and it's a strong start.
The Screen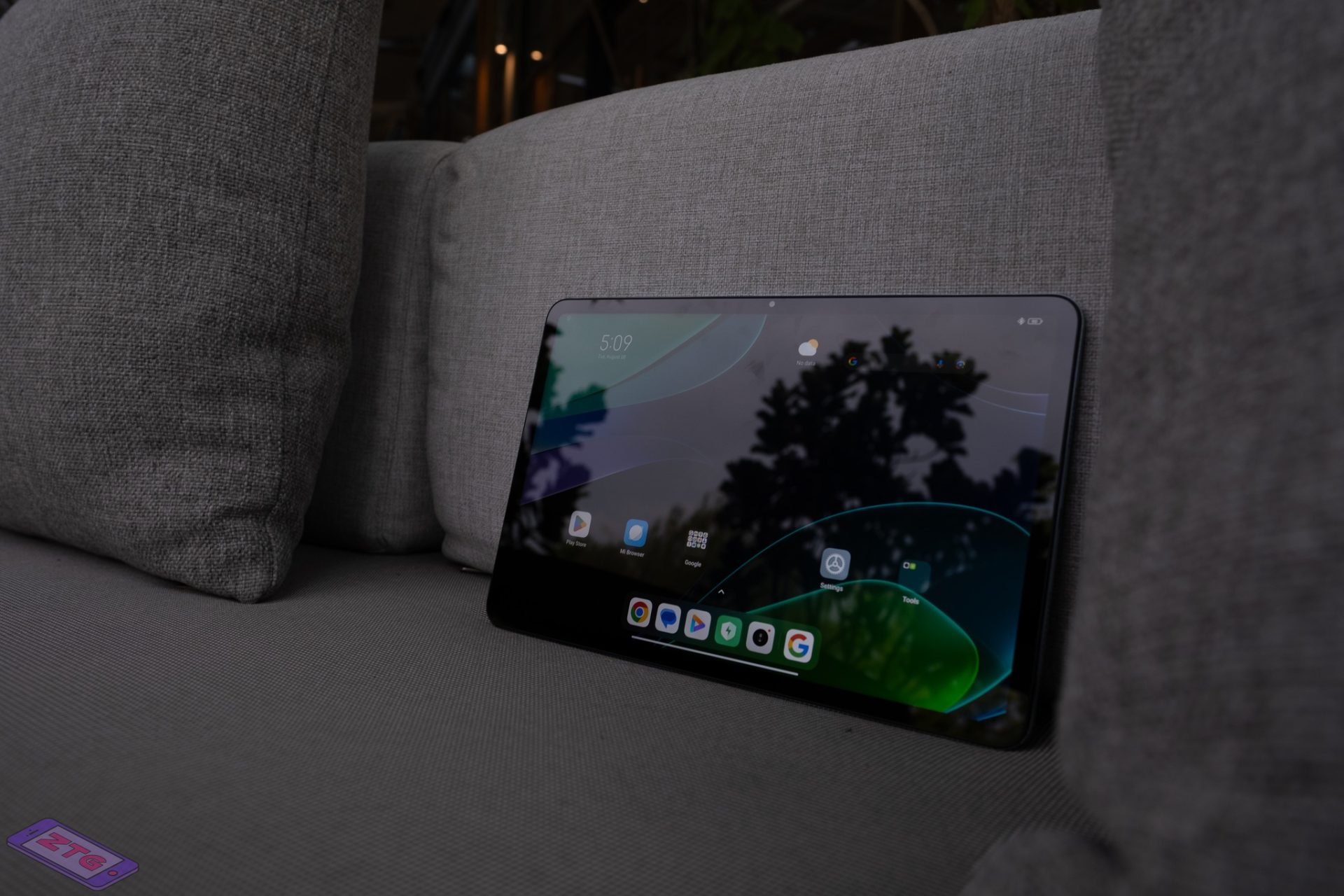 I know we're living in times of AMOLED screens, but please don't look down on the Xiaomi Pad 6. The 11-inch IPS LCD screen goes up to WQHD resolution and 144Hz in refresh rate, complete with support for Dolby Vision and HDR10 streaming. Colors are downright gorgeous and with such a high resolution, everything was also crispy sharp at 309ppi.
It supports both DCI-P3 and sRGB color spaces, across different modes :
Original PRO (default, sRGB)
Vivid (DCI-P3)
Saturated (DCI-P3 with saturation boost)
I personally left it on Original PRO as it's sRGB, but if you want brighter and deeper colors, you can go for vivid as it targets the DCI-P3 gamut which is wider than sRBG. I do enjoy my HDR videos from time to time, and went to vivid instead and it was a visually pleasing experience. Saturated mode is a boosed vivid, and I think it was way too colorful for my liking, almost making everything look artificial and it wasn't my taste to do so. Some people might enjoy that, but not me.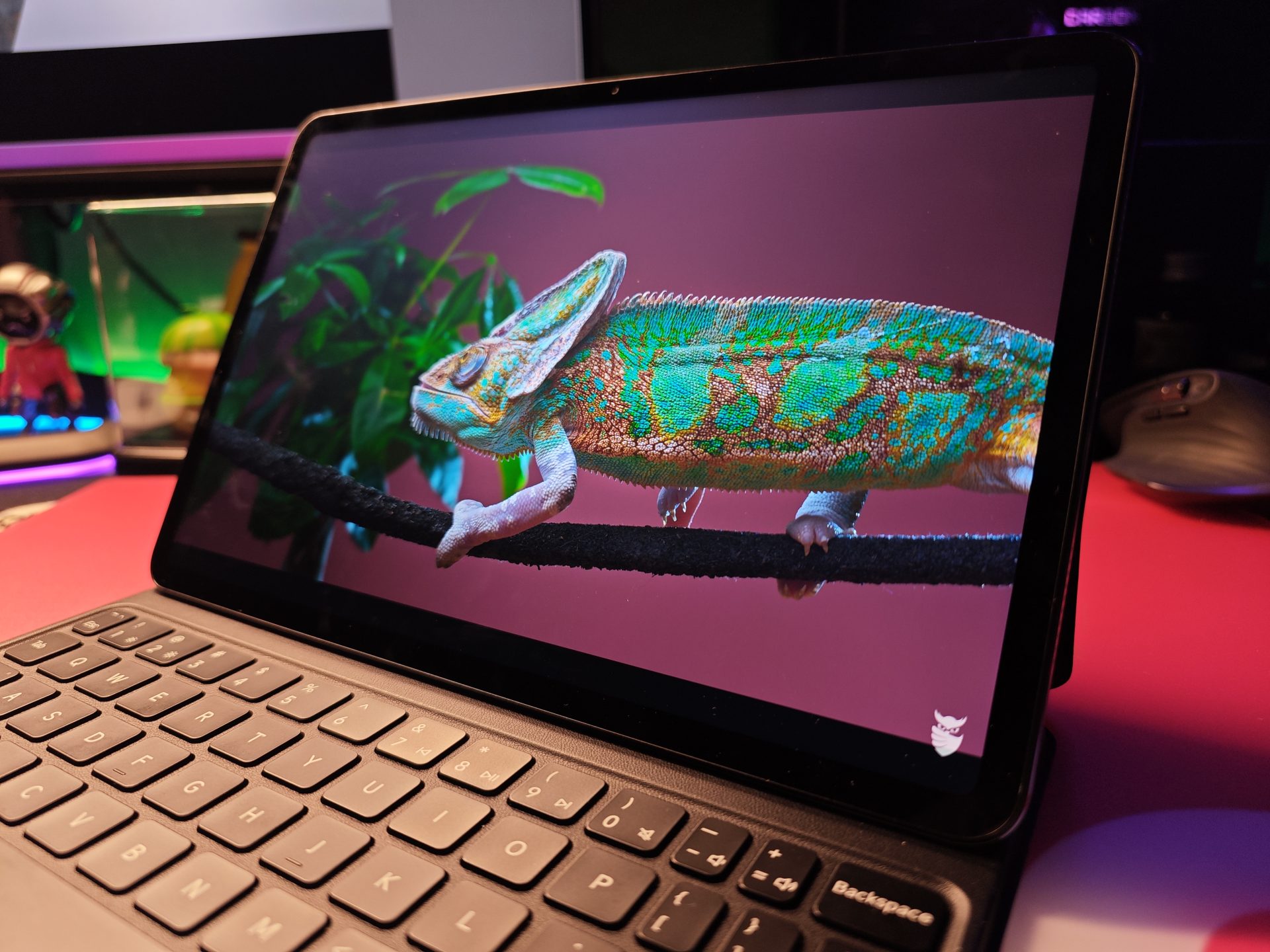 Refresh rate can get pretty high here, going up to 144Hz with several options in the mix :
144Hz
90Hz
60Hz
Default (automatic switching)
It's a good, diverse range that I personally like as there 90Hz as well. I personally find that to be the best balance between battery life and screen smoothness, and on top of that the screen is pretty adaptive when it comes to the content I was browing. For videos, the screen gets between 30Hz-60Hz whereas 90Hz-144Hz is for browsing around MIUI and games. It's so finely tuned that I begin to wonder why many brands don't want to offer this many options when it comes to our refresh rates.
I enjoyed watching Netflix on the Xiaomi Pad 6, as I managed to get Full HD quality and that definitely confirms Widevine L1 DRM support so I'd say, the combination of a good quality panel, fine-tuned refresh rate options and streaming support makes the Xiaomi Pad 6 a pretty tough tablet to beat, especially with that RM 1299 minimum asking price.
Performance and Battery Life
Performance was solid on the Xiaomi Pad 6, coming shipped with a Snapdragon 870, which is a mild upgrade from the Xiaomi Pad 5's Snapdragon 860, offering a modest 20% bump in performance. You can enjoy lots of gaming on this tablet, regardless of genre. 11-inches is a good spot for tap-styled games like Iron Marines and Machinarium which ran perfectly and smoothly. Games like Genshin and Diablo Immortal run pretty smoothly too but it's just too big to use the touch screen to control. I've paired my Xiaomi GamePad Elite Edition and managed to play Dead Cells with it and it was a pretty amazing experience. However, these are simple titles that don't require a lot of graphics power, and there aren't enough popular games on Android that have controller support anyway.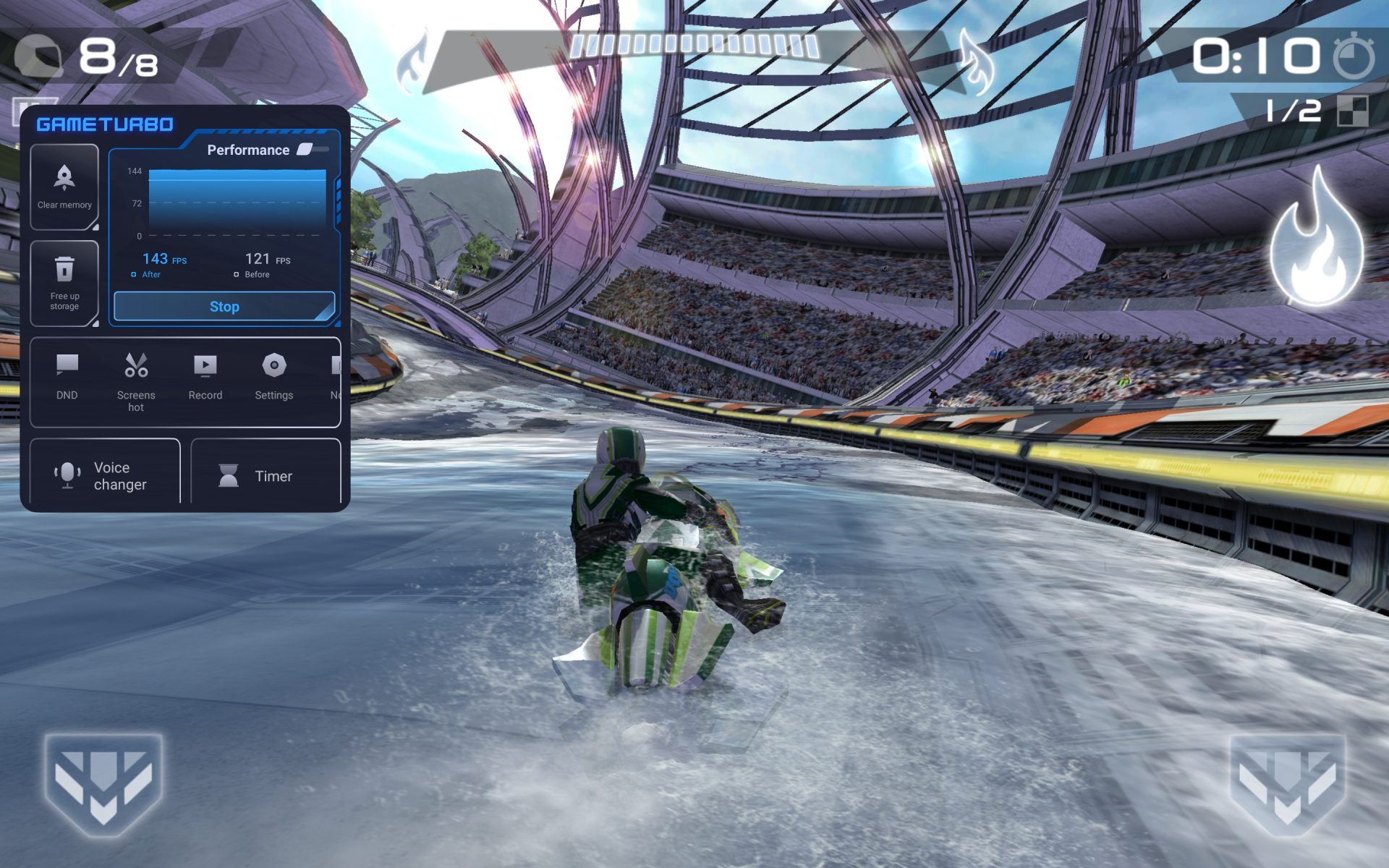 To test the refresh rate, I've played Dead Trigger and it ran smoothly without a hitch, catching that sweet 120Hz on maximum graphic and refresh rate settings. It's not 144Hz but I'll take it. Riptide GP2 managed to get 144Hz on maximum resolution settings and that just puts a smile on my face. It was incredibly fun, holding this sub 500 gram tablet and using the gyro to turn my jet ski.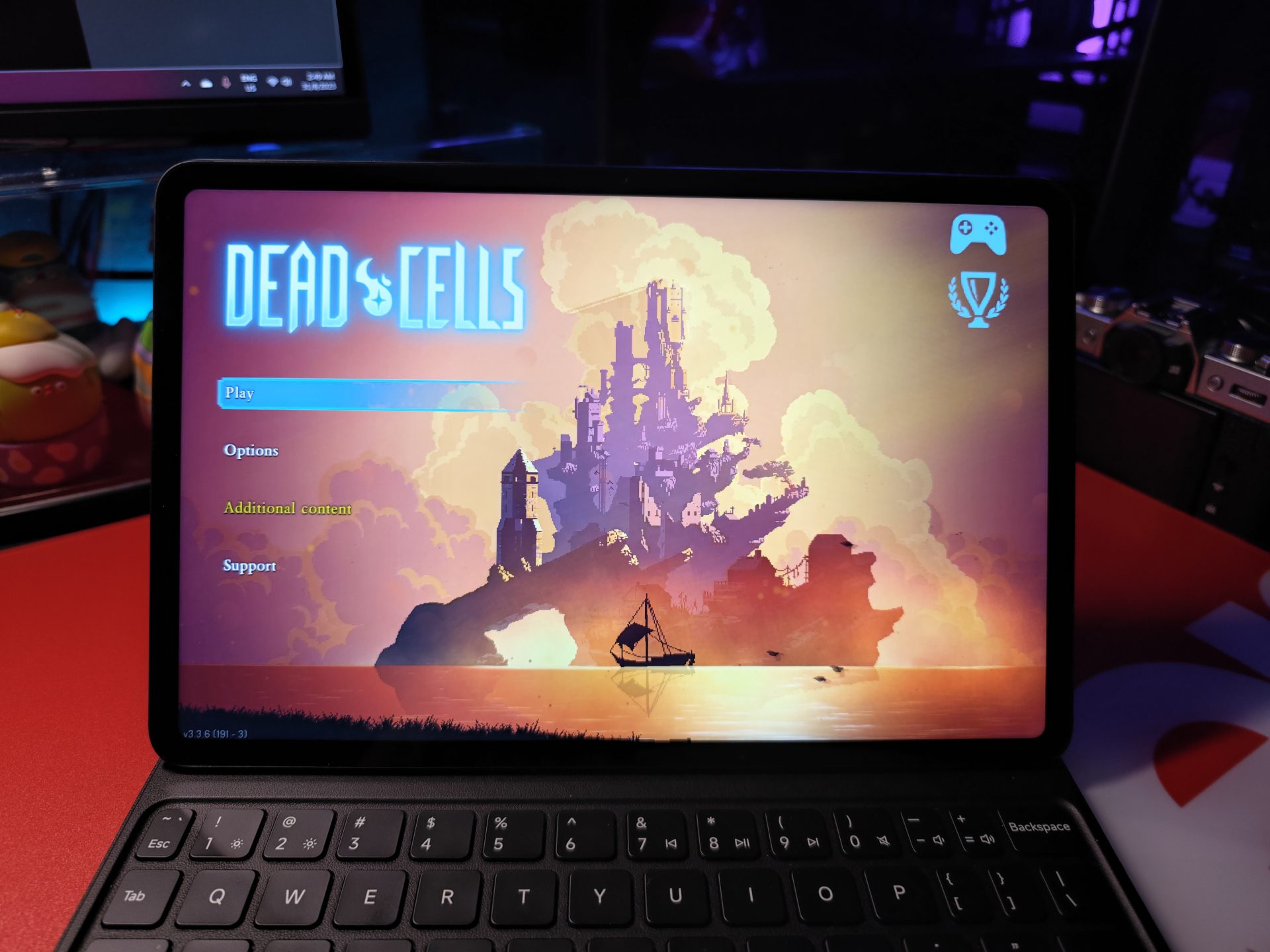 The configurations this time around are weird. You get 6GB/8GB RAM, with 128GB storage, and the 256GB variant gets 8GB RAM. The price difference between the 6+128GB and 8+128GB variants are just RM100 and don't really offer great performance or smoothness gains, and at this point, you should just take either the 6+128 or 8+256 if you'd prefer to double the storage for RM 200 over the former. Now that's value, but the price difference between them is too damn close.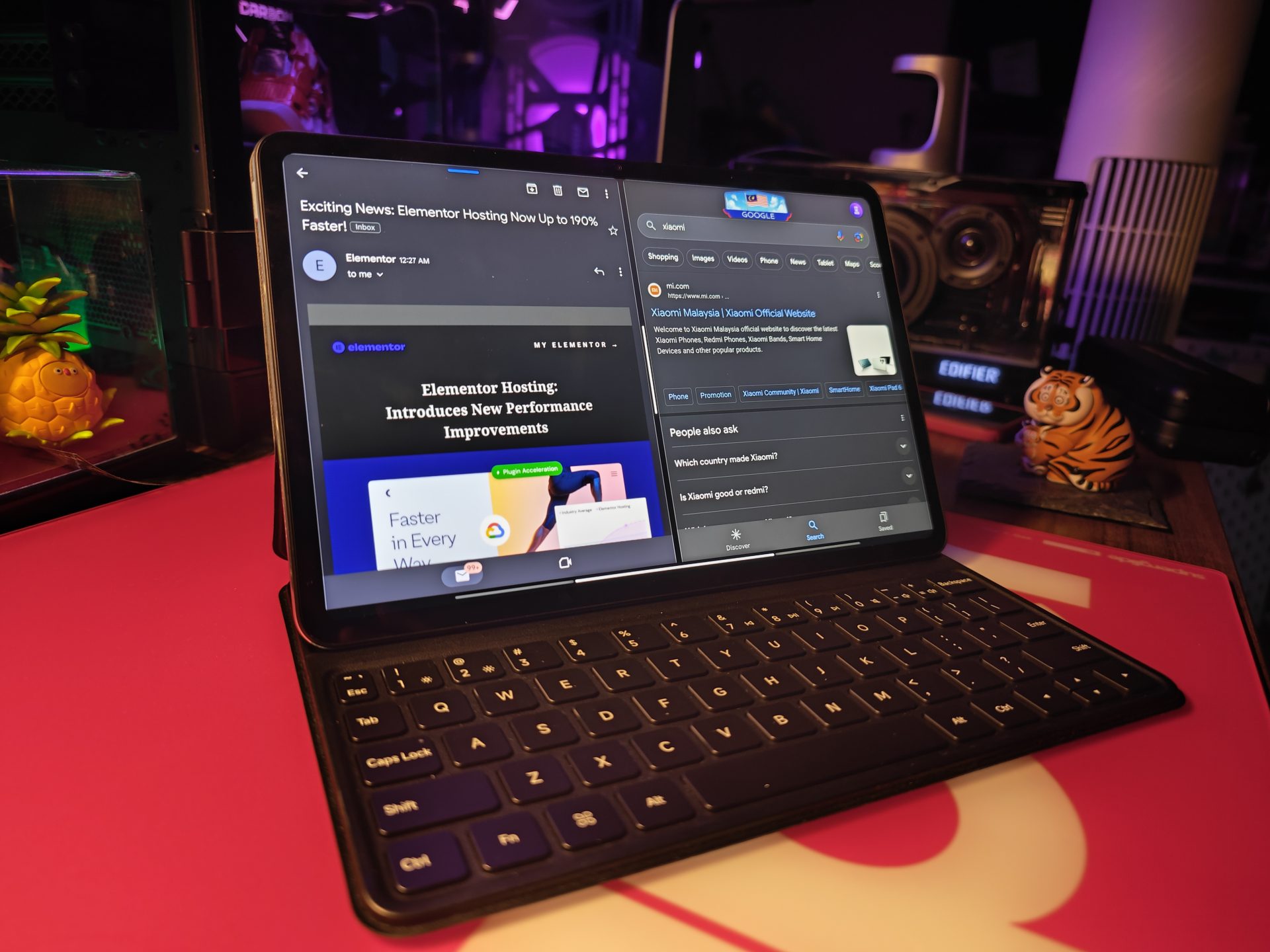 Also, multi-window multitasking? yes, it's definitely able to do that but only for certain apps.
Packed with a 8840 mAh battery, the Xiaomi Pad 6 easily gets you across 2 days of battery life whether you're gaming or doing work. It's a relatively long battery life, and it can definitely get you through your day and beyond. I got these 2 days even when I'm using 144Hz, the keyboard case and the pen, which means if you're not planning to use those accessories and would scale down to 90Hz, you can definitely push the battery life even further.
As for charging, the Xiaomi Pad 6 supports 33W fast-charging, and it takes about 1 hour and 35 minute to charge it fully from flat. As a reference, a 15 minute charge takes you back to 22% and 30 minutes will get you to at least 40% so it's not fast but not slow either (as far as tablets are concerned).
The Keyboard Case (Not Included)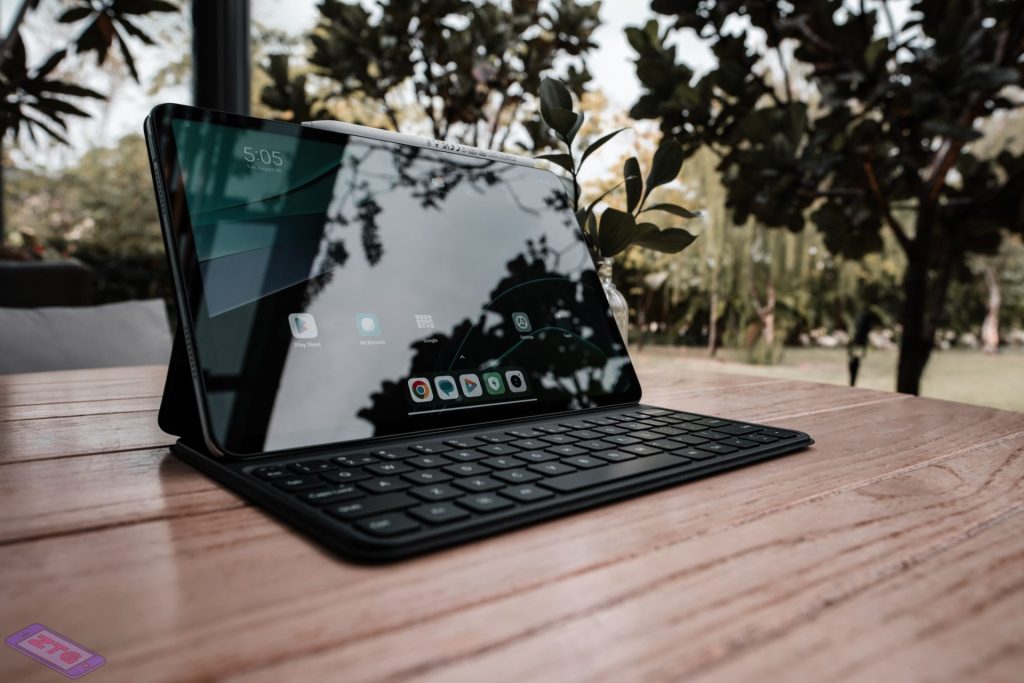 The Xiaomi Pad 6 Keyboard Case launched at the same time, and costs RM 399. It's a simple keyboard case made of PU and magnetically attaches itself onto the tablet when you open it up. To operate it is easy, as it works exactly like any book case and it kicks back with a slant that supports the tablet upwards, giving you a similar view that's relatively close to a laptop.
The keys have a simple chiclet design with a rounded square shape, having a total of 64 keys. They're nice and comfy to type on, considering that it has a short 1.3mm key travel. It's actually quite comfortable and I liked it. I normally prefer to just bring one of my wireless mechanical keyboards with me and just settle for a simple case for my tablets but I think the price for this is quite justified, considering both comfort and function. Normally branded tablets would command a much higher price for their keyboard cases *cough*Samsung*cough*.
The keyboard case also supports custom shortcuts that you can enable/disable in the settings, and you can trigger these by simply tapping the macro key (on your left side, between the Fn and Alt) with a corresponding alphabet to trigger the shortcut. You can even customize it further by setting any installed app to open which was a neat touch).
As usual, the keyboard case would have Smart Wakeup and Sleep functions when you open or close it.
Overall, a decent keyboard case with a decent price.
Xiaomi Smart Pen (Gen 2)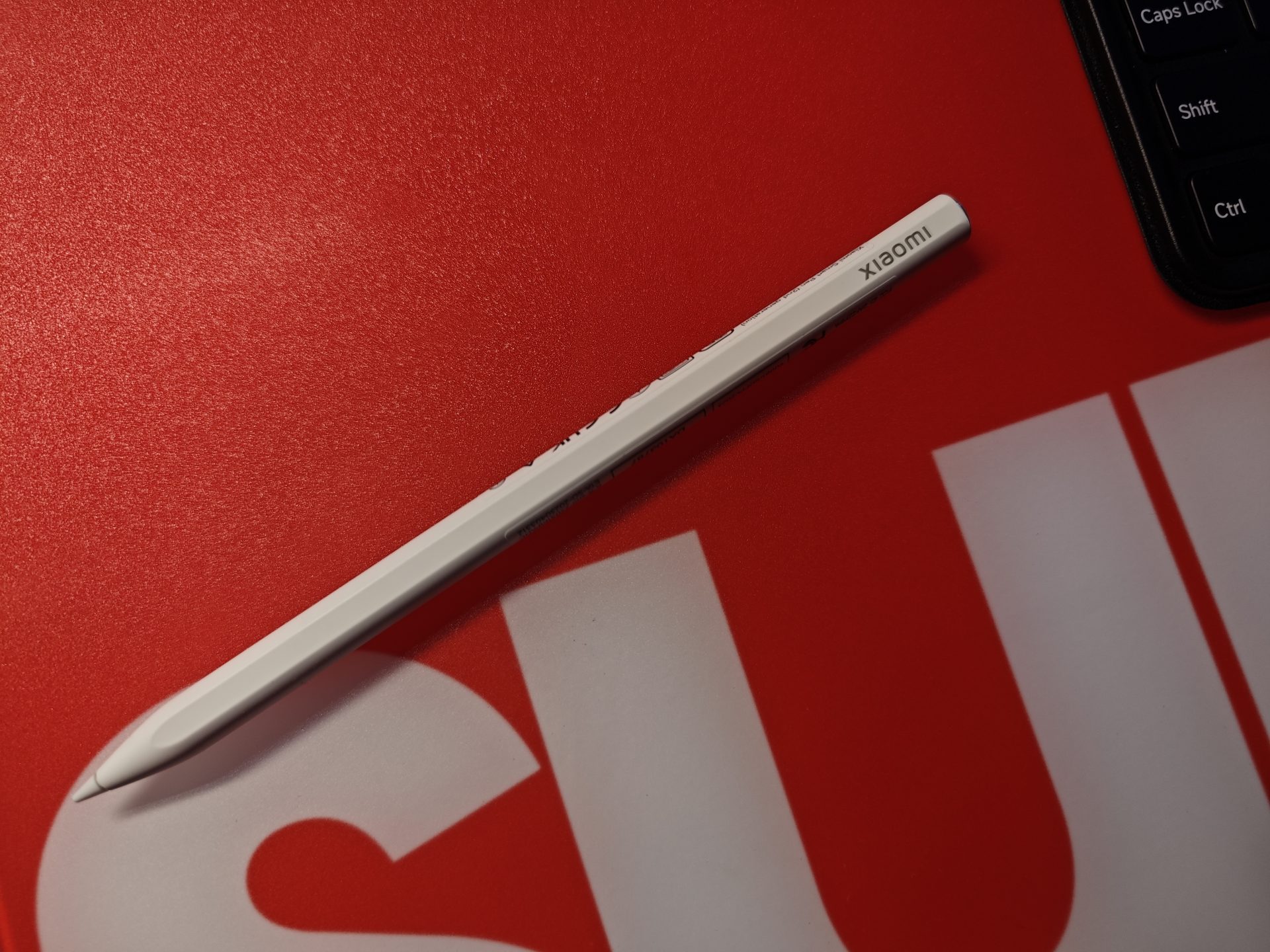 Commanding the same RM 399 price, the Xiaomi Smart Pen Gen 2 is a definite must have for the Xiaomi Pad 6. It's a simple stylus with 2 side buttons and magnetic wireless charging via the top of the tablet (when its placed horizontally). It has a rate 150 hour battery life and 4096-level of pressure sensitivity which is an industry standard. It's great for general navigation, and it performs decently well as a note-taking stylus.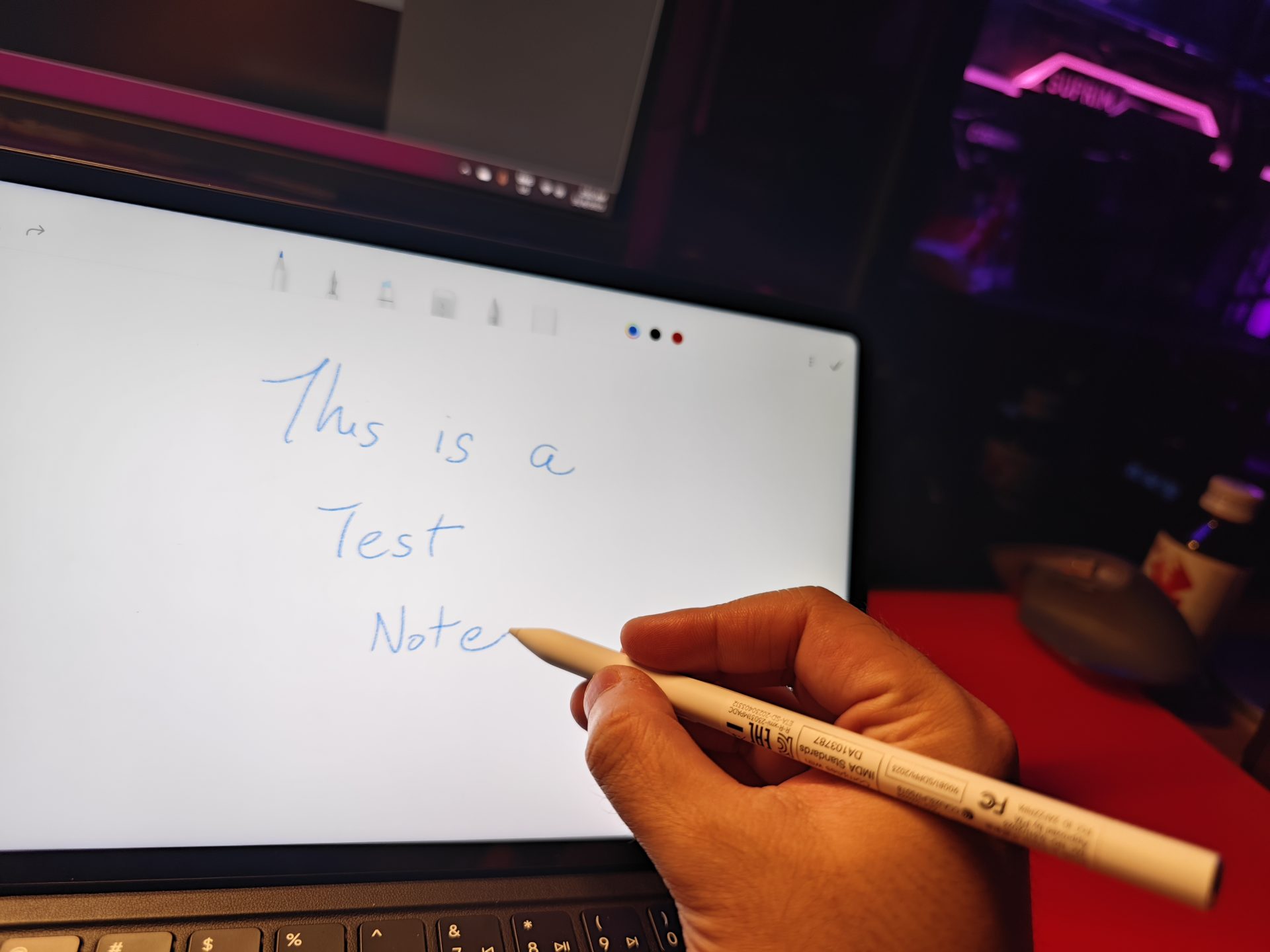 The buttons are gesture enabled, and when you're just on the home screen, pressing and holding the bottom button will immediately let you start taking a note, whereas the following button, also pressing and holding would let you take a custom resizable screenshot and even do annotation. These are great features to have, and once you get the hang of it, it'll be a breeze.
---
The Verdict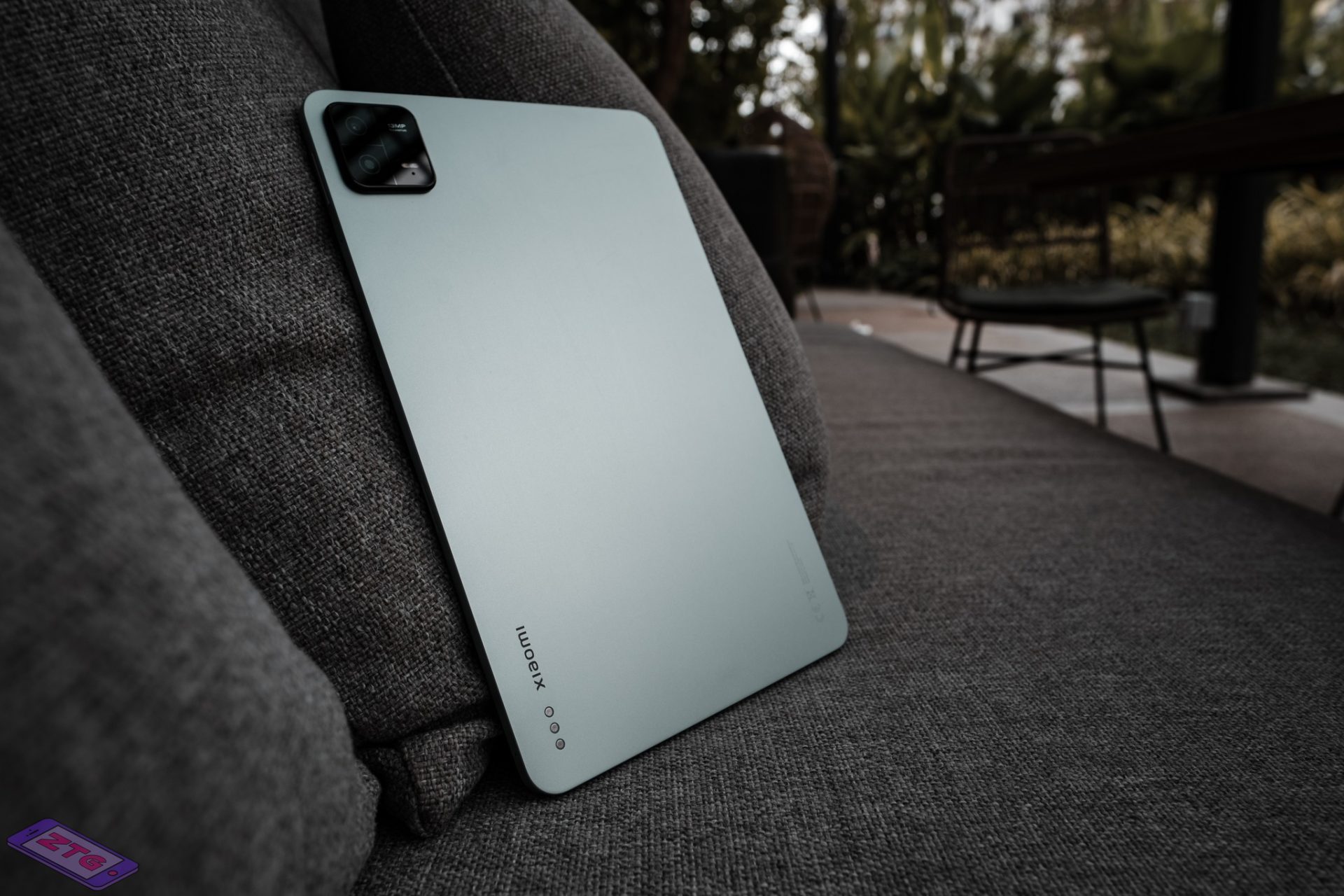 On the tablet front, Apple and Samsung's been on their A-game with the iPad and Galaxy Tab Series respectively. There aren't many great options for Android, especially with this price point, which could offer anything even remotely close to what the Xiaomi Pad 6 has to offer. You can choose between RM 1299 and RM 1499, and the full experience with keyboard and pen would add an additional RM 800 to your final bill. It's sadly not bundled together, but again, look at the price for the tablet. They'll lose money if they did. At least we have the freedom to choose either both or to save money and pick either one.
The Xiaomi Pad 6 is a great all-in-one tablet, for all forms of entertainment and work, be it gaming, streaming shows or just doing your work. The Dolby Vision display is always up to the task, and delivers a stellar performance every time, complete with a really good audio experience thanks to a quad-speaker setup.