Samsung Galaxy z flip4 5g
SAMSUNG GALAXY Z FLIP4 5G
Samsung's clearly trying to restore faith in foldables with the Z Flip4, especially in battery life and performance. It no longer feels like a beta testing product, but an experience with foldables we wished come sooner.
Love
Solid Battery Life with faster charging than before
More Resistant Hinge
Good Camera Lineup
Flex Mode
Loven't
RM 4099 for base model is expensive
Still not ideal for heavy gaming
No DeX
Key Specs
CPU
Qualcomm SM8475 Snapdragon 8+ Gen 1 (4 nm)
Memory
128GB + 8GB RAM
256GB + 8GB RAM
512GB + 8GB RAM
Display
6.7″ Foldable Dynamic AMOLED 2X, 120Hz
Cover: 1.9″ Super AMOLED, 1.9 inches, 260 x 512
Camera
12 MP, f/1.8, 24mm (wide),
12 MP, f/2.2, 123˚ (ultrawide)

10 MP, f/2.4, 26mm (selfie)
Connectivity
Bluetooth 5.2, USB Type-C 2.0, WiFi 6
OS
Android 12, One UI 4.1.1
Battery
3,700 mAh, 25W Fast Charging
Available Colors
Bora Purple, Graphite, Pink Gold, Blue, Yellow, White, Navy, Khaki, Red
Retail Price
128GB + 8GB RAM – RM 4099
256GB + 8GB RAM – RM 4399
512GB + 8GB RAM – RM 4899
---
What Worked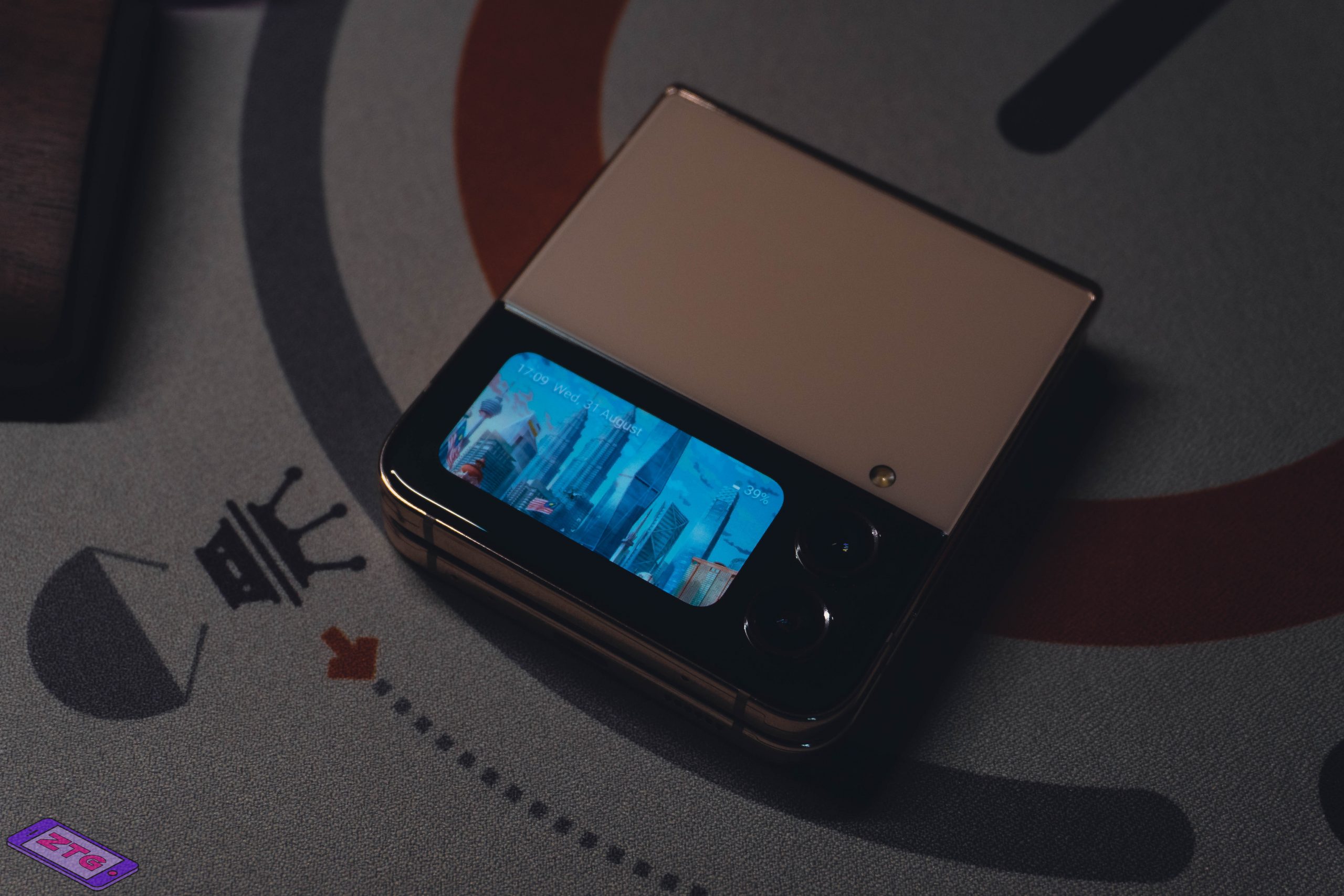 The Gold Standard Of What Android For Foldables Should Be Like
The Galaxy Z Flip4 is one rock solid piece, feeling way tougher than previous Flips. Its durability focused refinements resulted in a stronger Armor Aluminum that has more resistance when unfolding the device. You can definitely open it with one hand through some practice, and in time, even be able to whip it out like the good ol' days (which we're sure Samsung factored in and therefore chose better materials to reinforce the hinge with).
It's for sure that the added resistance is to make Flex Mode easier to activate, since it's really all about being able to get the Flip to sit up right on any surface you place it on.
Both the hinge and rails are boxier with the edges still round, which makes for a solid hold. Victus+ panels protect the back, covered in a smooth matte finish. It may not scratch easily but a case is still recommended.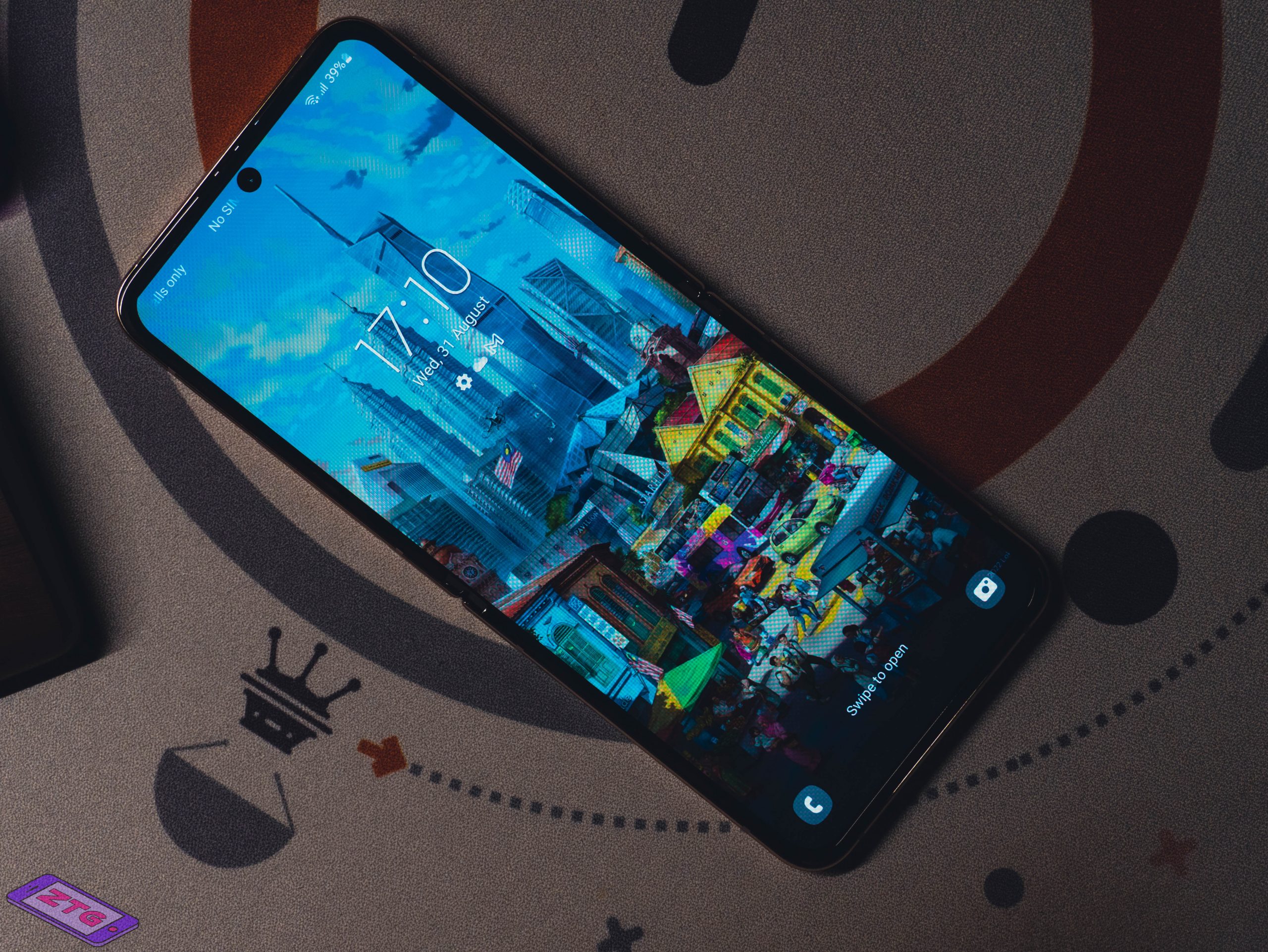 The Unfolded Display
The screen's still protected with a factory applied screen guard that we definitely don't recommend removing. As usual, there's a qualified screen that's the Z Flip3's here. The 6.7-inch Dynamic AMOLED 2X with 120Hz is here to stay and we've never complained about it. The minute note to take that the Z Flip4's adaptive refresh rate is now able to go to as low at 1Hz to save some power which is a small part of the critical experience that is long battery life in a thin foldable smartphone.
The bezels are thinner this time around too, giving a fuller display comparedo to the Z Flip3. It's still smooth as ever, navigating throughout a fresh One UI that's tailored for foldables.
Colors are deep and meaningful throughout, a standard Samsung themselves set for the market. You'll have your typical color profiles, Vivid and Natural. It's like choosing either the DCI-P3 (vivid) or sRGB (natural), and both are definitely as accurate as ever. Brightness potential is up there, capable to hitting up to 802 nits when you trigger the Extra Brightness in the settings.
Refresh rates can be chosen between Adaptive (1Hz – 120Hz) and Standard (60Hz). We stuck with Adaptive throughout since it can go all the way to 1Hz to save some battery in the long run.
The Folded Display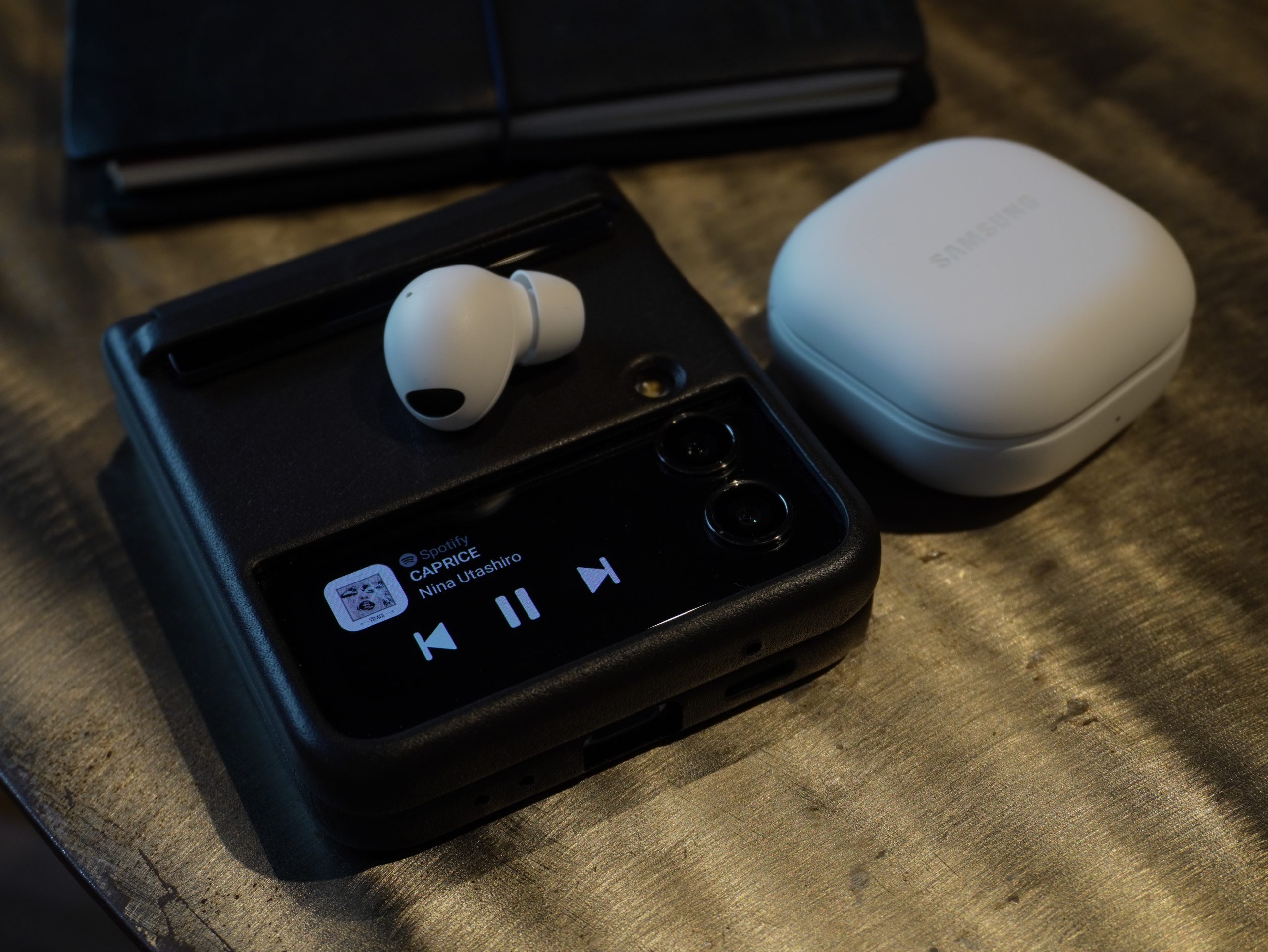 The folded display is pretty much the Z Flip3's, a 1.9″ Super AMOLED with touch support and Always-on features. It's still a glance display for notifications and some useful widgets like audio control, calendar, audio recording and schedule checking.
You Can Reply Messages
Regardless of whether its from Whatsapp, Messenger or anything else, you can reply messages using preset templates or voice dictation. Until we see the entire Flip's front panel to be a full screen that covers it entirely, this is still a viable way to reply messages without unfolding the screen.
There's also a lot of clock widget designs for you to choose from, including being able to add your own custom background to suit your personal aesthetic. It's also no limited to images, you can even use GIFs or video for your cover screen wallpaper with the clock in the background (you can even choose where and how the clock can be placed if it covers your image too much!)
Improved, Simple Cameras
This is where Samsung shows their honesty. The Z Flip4 has just 3 different, useful cameras, no filler lens in sight. You get a 12MP wide-angle, 12MP ultrawide and a 10MP selfie shooter. All 3 managed to be good, let's dive in.
Wide Angle
The main is a 12MP samsung S5K2LD sensor, the same sensor used on the Galaxy S21. It's a big one, measuring up to 1/1.76″. Shots came out sharp and well resolved, with a pleasant, natural color that's neutral, making it photo editing friendly.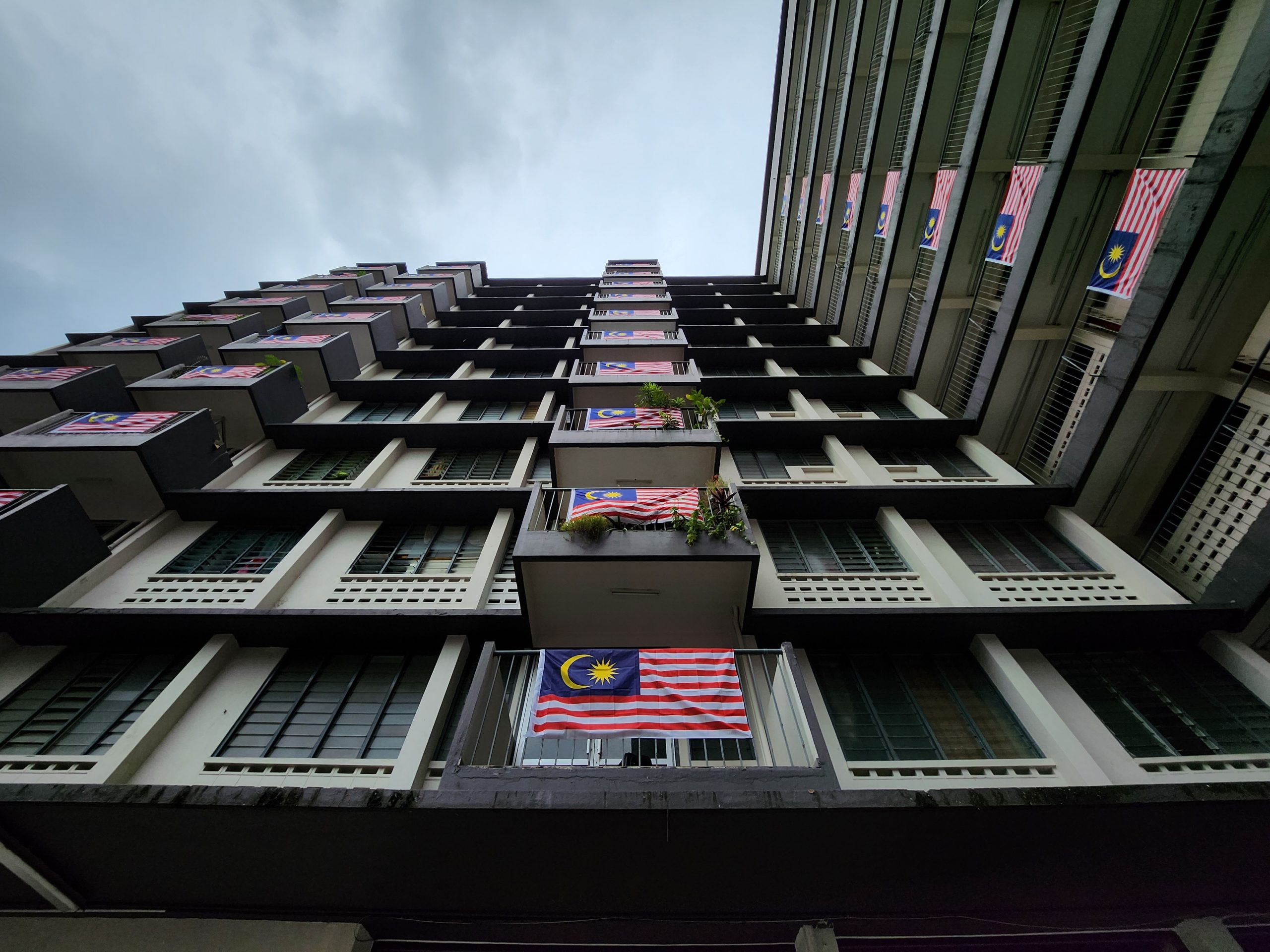 Shadows are also well represented too, which you have (a good) Auto HDR to thank for.
Ultrawide
Samsung's always nailed ultrawide and it doesn't change here. It's the same 12MP shooter the Z Flip3 had. It produces consistent shots with the primary sensor in terms of detail and colors, which is actually rare in the industry. Automatic distortion correction works well too, with corners being straightened out well and free of, well, distortion.
Selfies
10MP (internal front-facing)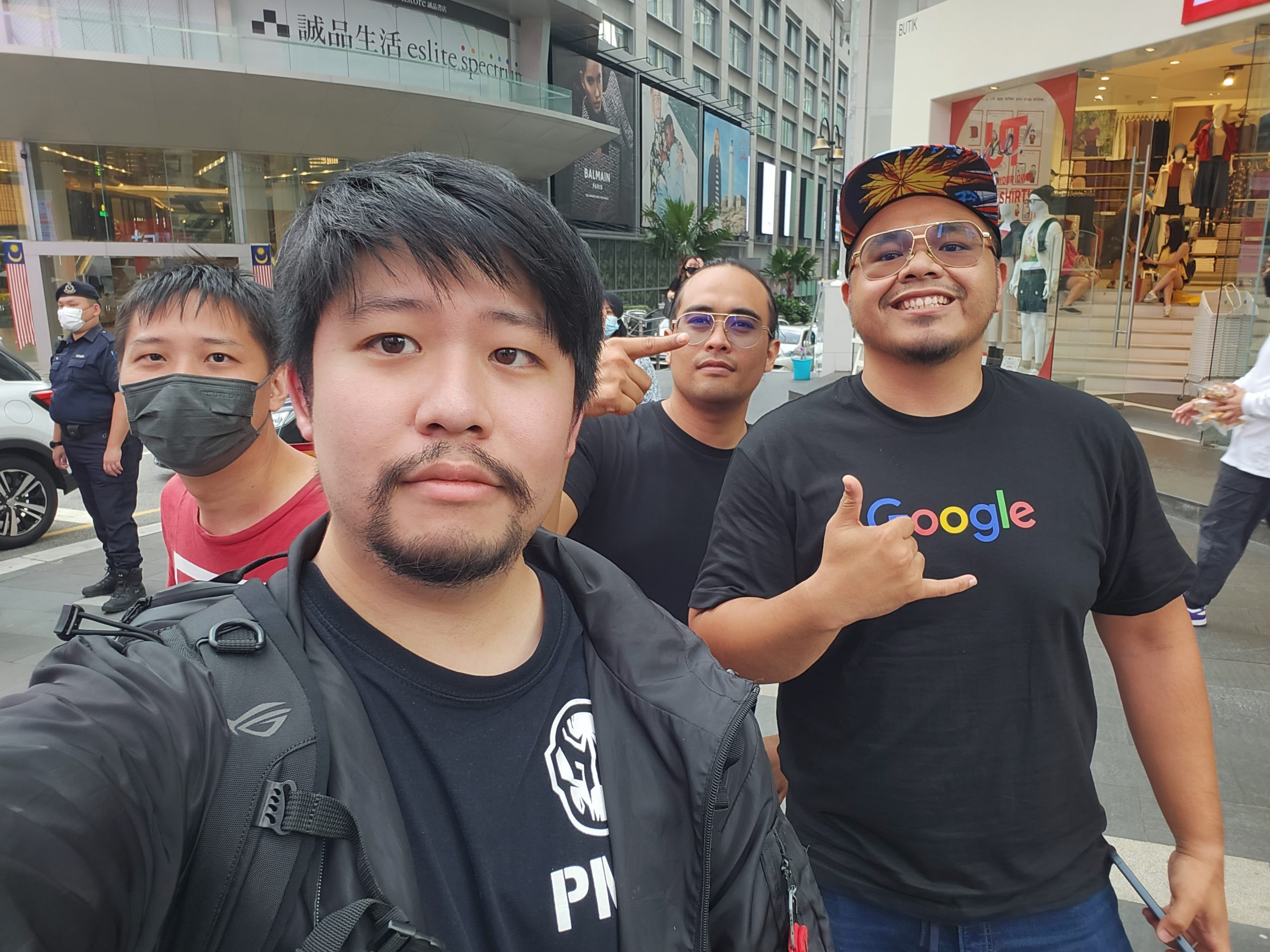 It simply does the job well, with great details, exposure and contrast. Colors aren't as lively, but in this scenario I would rather go for better detail. Portrait mode was good too, producing selfies with a good blur and plenty of resolved detail. There was barely any hint of clipping and seperation was clean, even on the harder areas like the ears and hair strands.
12MP (selfie mode for rear camera)

This is what we pay for, the perk of a foldable. Being able to use the rear camera to take selfies with the cover screen as a live viewfinder. Obviously the shots here are much better than the internal front facer in terms of detail and color. This easily carries on to portrait as well.
A Day's Battery In Typical Use
With a bigger 3700 mAh battery, the Z Flip4 managed to improve over the Z Flip3's battery life, lasting about a day out with about slightly over 4 hours of screen-on time. That's not impressive for a smartphone, but good for a foldable, since we have form factor to consider. It's a reasonably small phone, and even at that circumstance we see this as a pro instead of a con. Having it touch 10% at the end of a busy day is all I could ask for since predecessors would be dead flat by the early evening under the same heavy use.
Charging gets a bump too, from 15W to 25W, a welcome change. More on that at the rest of the review.
Flex Mode Is Still The Real Deal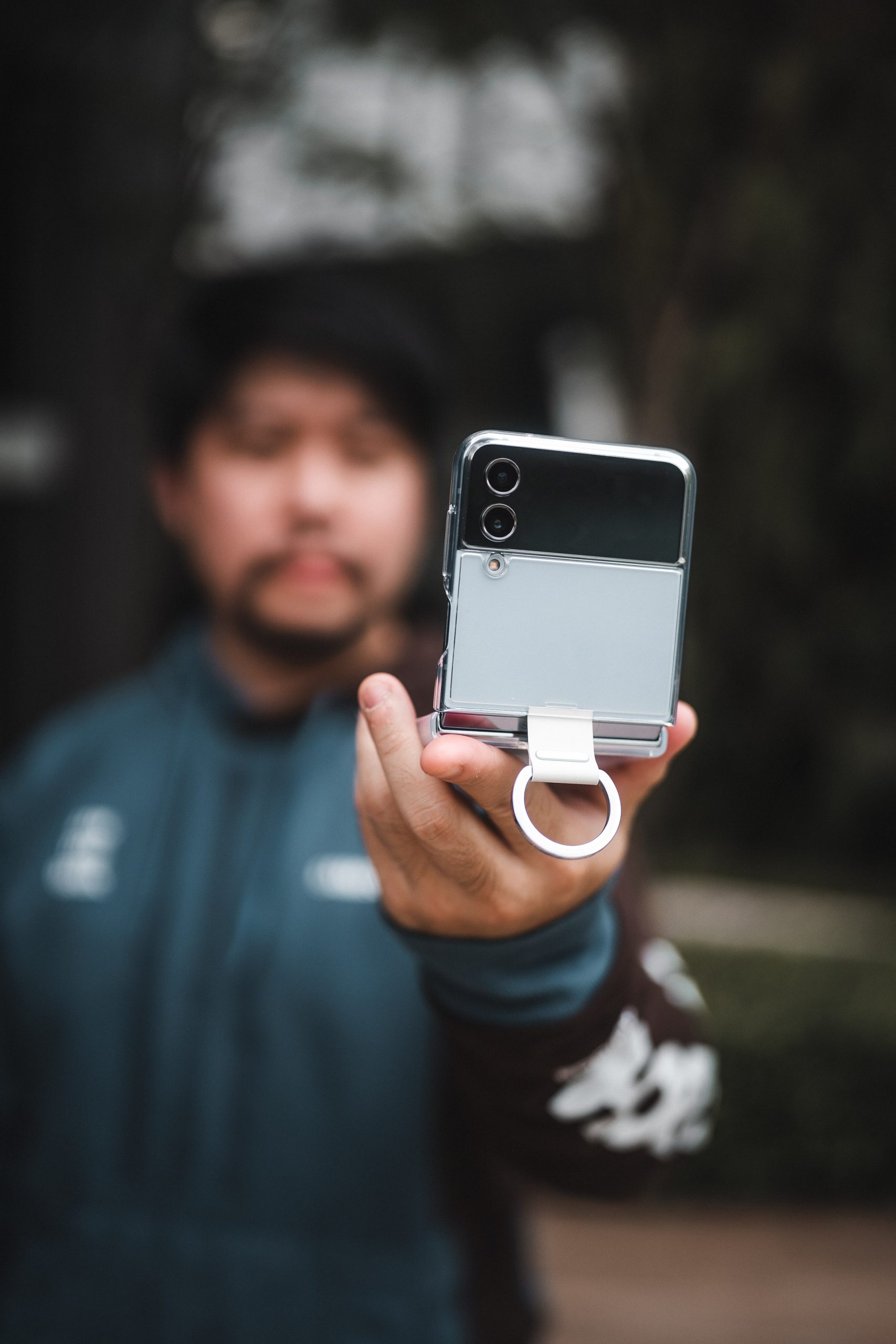 Apart from being the most convenient way to selfie on the table, Flex Mode pretty much makes you feel that the Z Flip4 could be a tiny touch laptop on your palms. When folded in half, the Flex Mode button appears on the bottom right, in which it brings you to the Flex Mode panel, letting you pick which apps you'd like to see the Flex Mode panel appear on the lower half of the screen.
What You Can Do In Flex Mode?
Pull down Notification Bar
Take a screenshot
Adjust Brightness
Adjust Volume
Enable Touchpad with Pointer
These are particularly useful functions, which most common apps can use if they support Multi-window. Imagine something as useful as using it to scroll an article using 2 fingers on the Flex Mode touchpad. The Z Flip4 might not be the only foldable in the market, but no one else comes close to Flex Mode and the point of convenience it gives.
What Didn't Work
Performance Unsustained
Yes, you may get Qualcomm's top-shelf Snapdragon 8+ Gen 1 with 120Hz refresh rate to play your games, but even then I still don't recommend playing heavy games on it. You can run your Genshin, COD Mobile or Diablo Immortal with good results but the Z Flip4 doesn't possess a comprehensive enough cooling system to stave the amount of heat these titles generate.
This will affect battery drain too, and if you are a gamer using a foldable like this, you'll surely need to top-up your phone by the late afternoon. While were at that, at 25W, be prepared to wait over an hour to get it fully charged back up again.
A Value Chain That Doesn't Add Up
We're talking about the price and hardware scaling of the Z Flip4 here.
128GB + 8GB RAM – RM 4099
256GB + 8GB RAM – RM 4399
512GB + 8GB RAM – RM 4899
All the RAM is equalized at 8GB, which to some might not be too incentivised to go for the higher variants since at this point it's all about how much internal storage customers desire. At the RM 4K range, we should not be seeing 128GB variants anymore, yet alone just 8GB RAM. A better climb would be the 256 / 512GB variants getting 12GB of RAM to seal the deal.
Still, 512GB is the newest available storage variant for the Z Flip series, but at RM 500 more than the 256GB variant, very few would be willing to top up that amount just for twice the storage.
---
Biggest Improvements – Wished It'd Come Sooner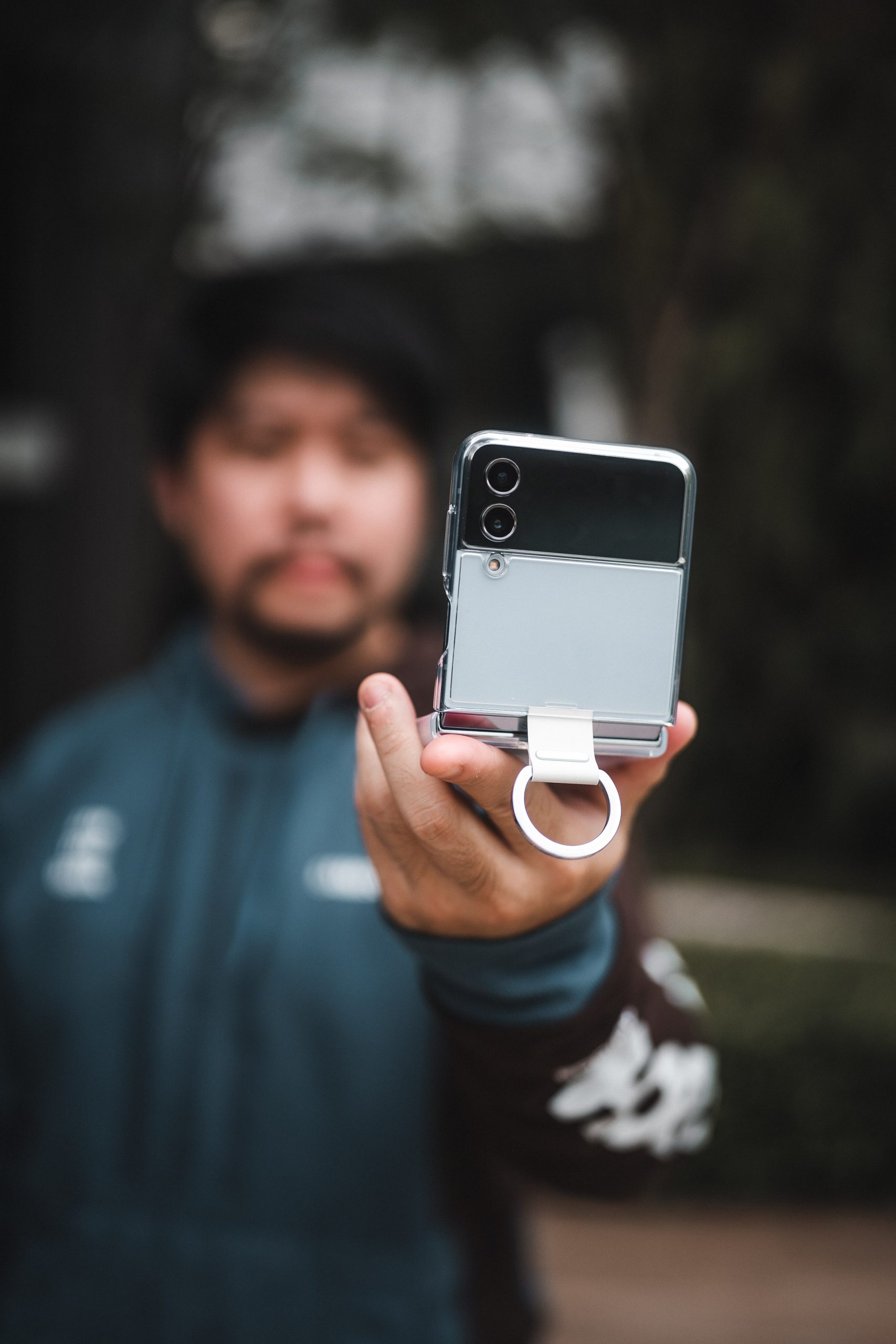 The Galaxy Z Flip4 deserves to be a flagship, with several generations worth of improvements that make it a good foldable. From the hinge tech to Flex Mode, the Z Flip4 offers experiences similar to its predecessors but in better circumstances in battery life and even performance.
It's an outstanding improvement in generally all-fields, even though it has borrowed many parts across its own family tree. We're all in for the Flip, and hope for a future where it'll go mainstream as a flagship that folds.
We simply wished that these improvements were on previous generations as many early adopters simply had to go through them and its pain points before getting to here.