How samsung does 24-bit
At present, this could be Samsung's foray into high-res territory. It's a loud and proud pair of wireless earphones that plays well in general, with the occassional hit and miss in high-bit playback which heavily depends on your choice of music.
APPROVE OF
Extremely pocket friendly
Loud
Clear mics
Aces in basic audio fundamentals
Great ANC
APPROV'NT
True potential only on Samsung devices
Largely looks the same as the Buds2, Buds Pro
Hi-res is hit and miss
Average ANC battery life
When the Galaxy Buds2 Pro were announced, I already had higher expectations. The Buds Pro were cool, loud and small. Did that mean that the Buds2 Pro had to be cooler, louder, and smaller? Let's find out today.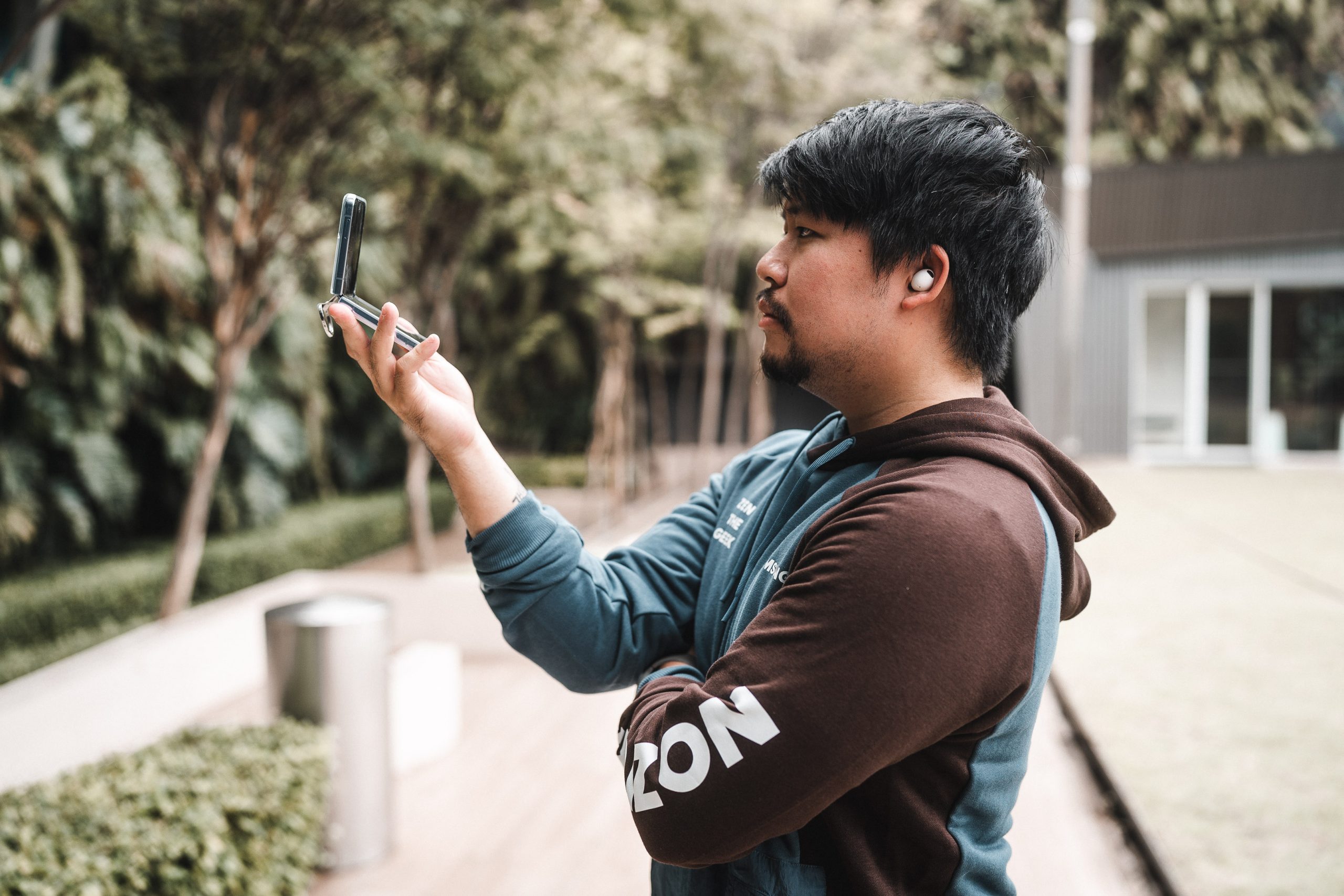 ---
Design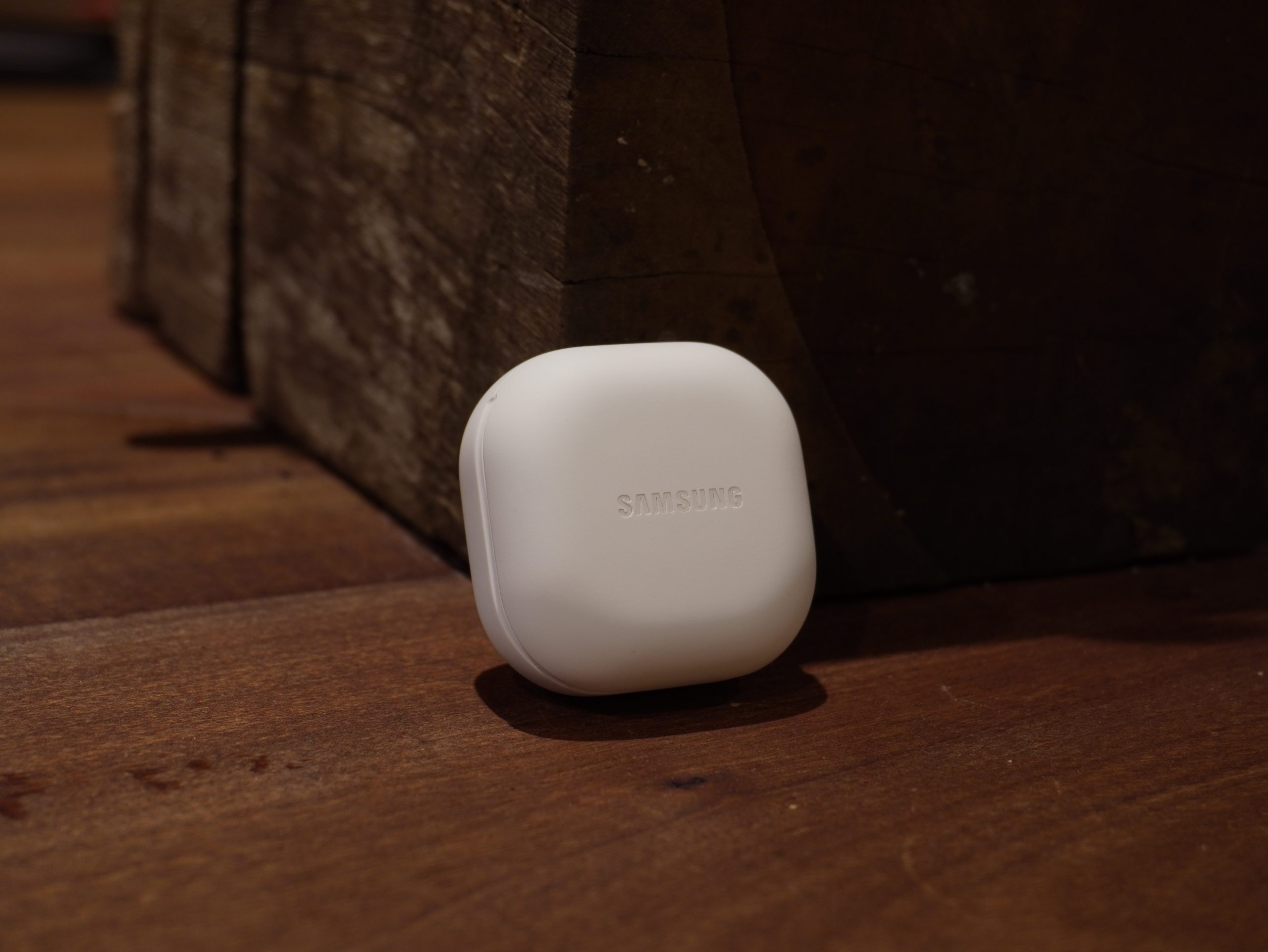 The Case
Right off the bat, it immediately looked the same on the outside. The same, bite-sized palm round square that we see on the Buds Pro and Buds2 back in the day. Turns out they're just milimeters different from each other!
The case is literally a slightly different identical to Galaxy Buds2 case but with a matte finish. The outer shell now comes in their respective colors, so if you have the Bora Purple, everything from the buds to the case will be Bora Purple.
Port-wise, the Galaxy Buds2 Pro charges via the Type-C port at the back and you'll be able to check charging progress from the indicator LED in the front. It's still very much the same petite little mint box you remember from before so if you don't like bulgy pockets or have limited space in your pouch then this is pretty ideal.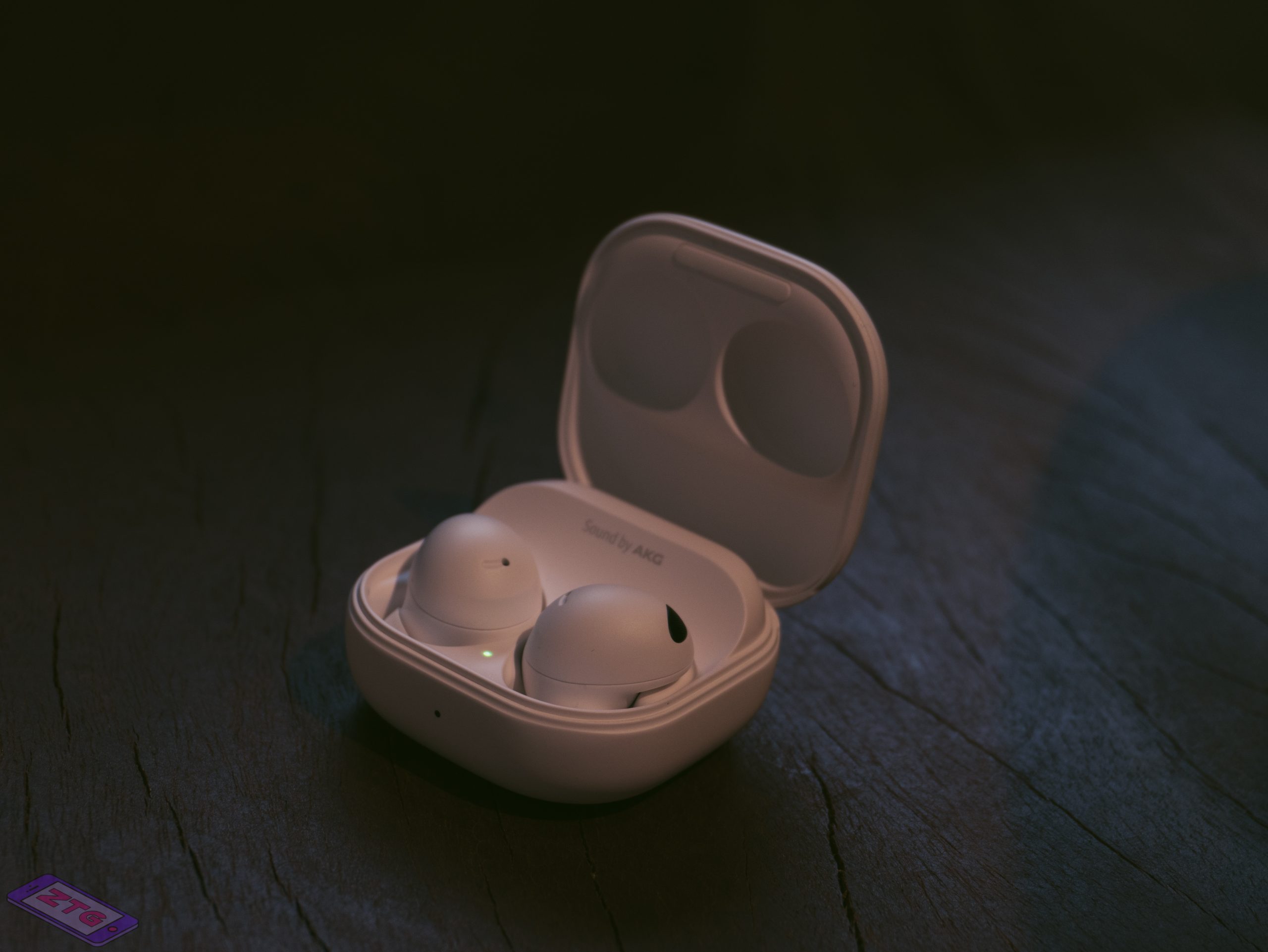 "The Buds Got Even Smaller"
Yup, you heard that right. As small as they already were, Samsung's managed to make the Buds2 Pro 15% smaller than the Buds2 which is surprising. Now, they're about the side of a 20 sen coin. The benefit that we draw from this is a more secure fit in your ear, and this time around, it's barely noticeable unless you're directly staring at the person's ear. There's also a little vent in each bud that does away with pressure from long-term wearing.
Gestures are all performed by tap on the main shell of the Buds2 Pro, and although it was easy to learn and both buds pretty much mirror each other in terms of touch controls, it's also on of the most annoying parts to learn about when you're using them. They're so small up to a point that if you're trying to tap, too much pressure from your finger would cause positioning adjustments, and you might find your Buds2 Pro shifting which could change how things sound, especially when you're walking about and you just wanted to skip a song by double-tapping.
You'll have to press it VERY gently, and that would take awhile to learn to do.
The Software Side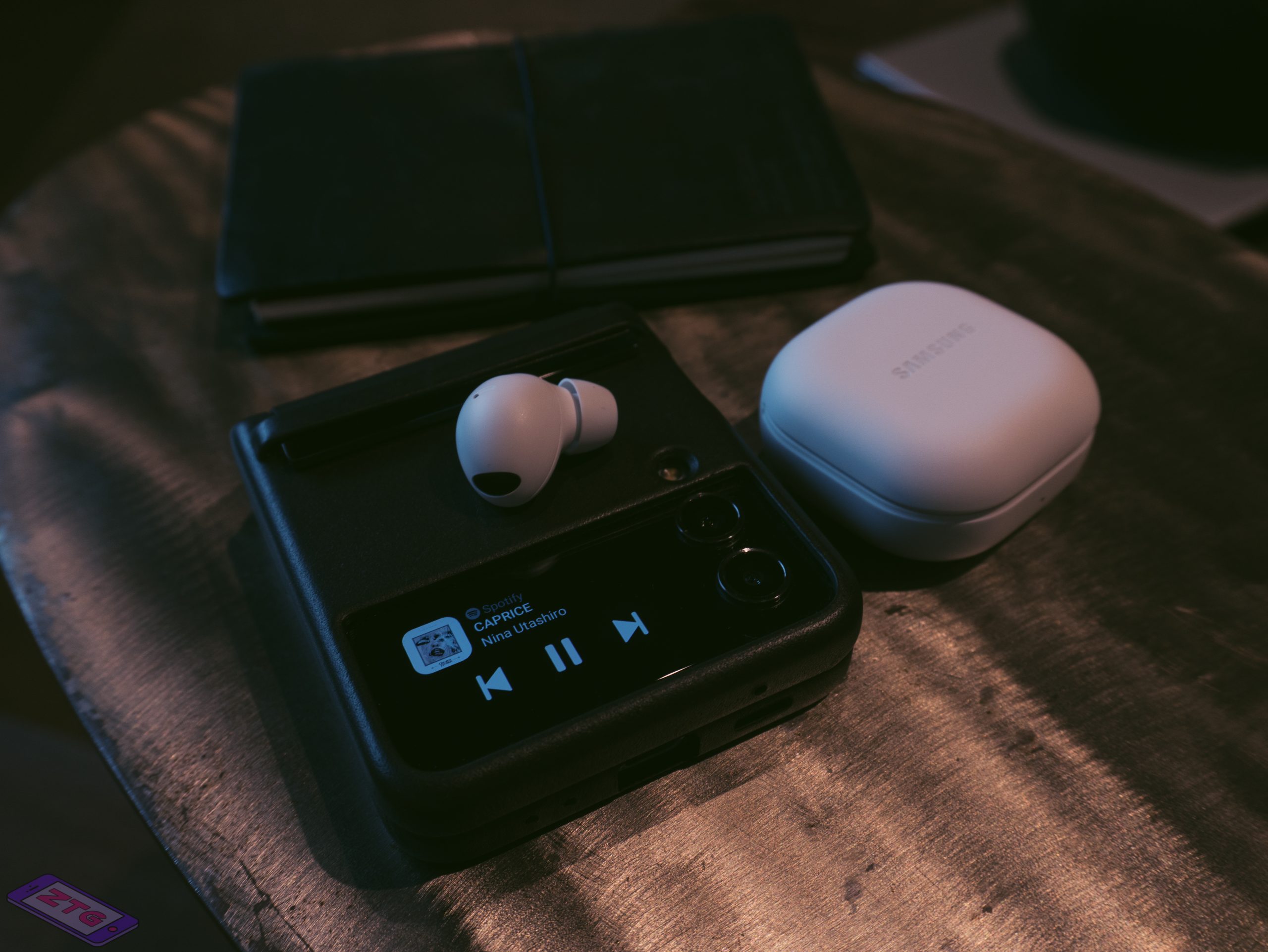 The Galaxy Buds2 Pro will work on any smartphone regardless of system, but we'll be looking into Android's, particularly on a Samsung device since there's a home advantage. To access granular control, you'll need the Galaxy Wearables app installed, and it's a pretty useful app if you even have the Galaxy Watch since everything is done from just one app.
What Can You Do In The Galaxy Wearables App?
Update Firmware
Noise Control
Customize Gestures
Customize sound effects and set presets
Supported Codecs and Protocol
Bluetooth 5.2 (can even use one at a time using Single Mode)
AAC
SBC
Samsung's Own Seamless Codec (based on Scalable Codec)
They Sound Good, But Not Groundbreaking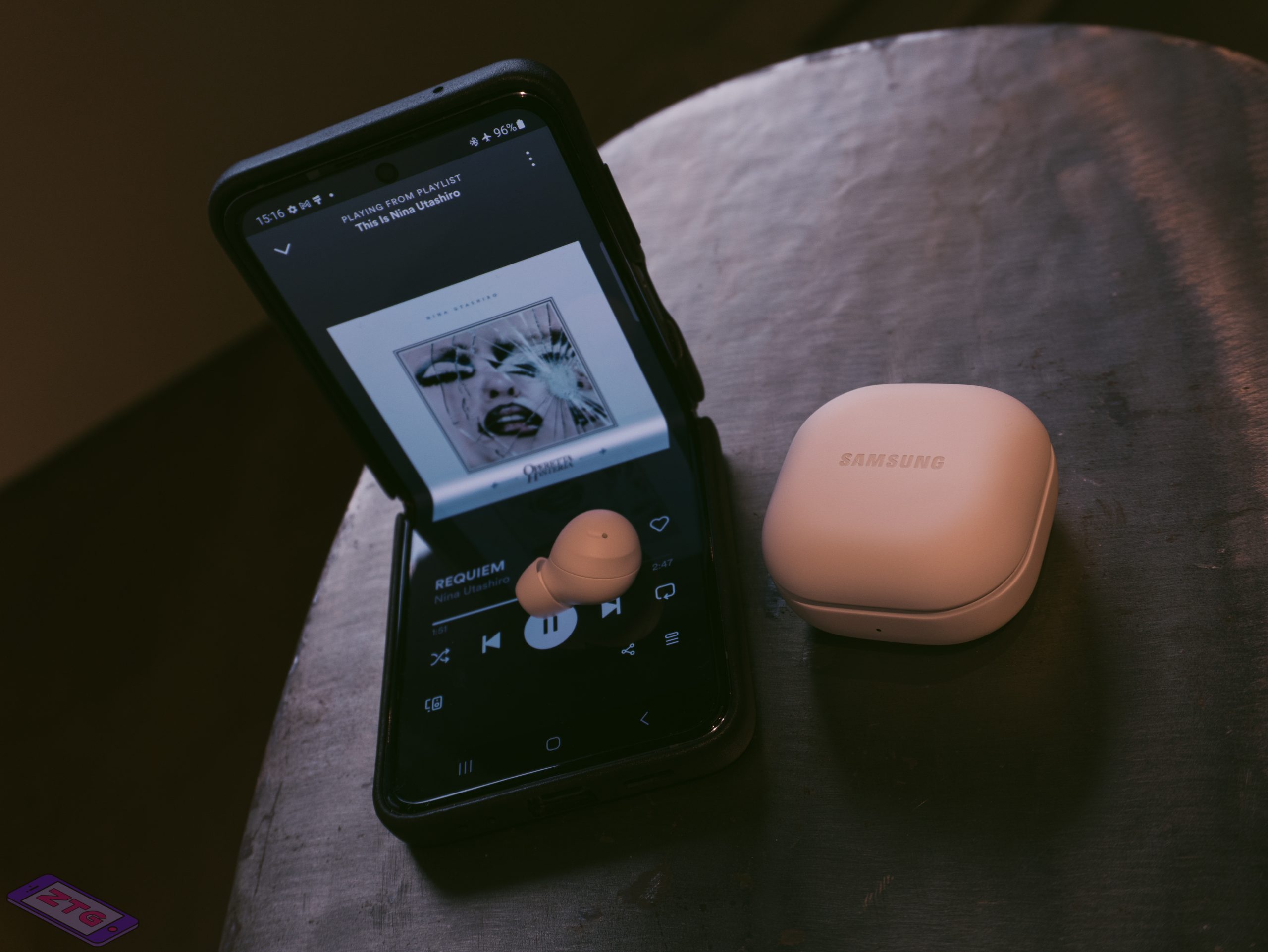 The Galaxy Buds2 Pro are very loud and proud of what they are. It's Samsung's attempt at mastering and taming high-res tracks in a very compact package. However, after a mixed playback on Tidal and some downloaded high-res music, the results were pretty mixed, all dependent on the type of song.
Tracks That Sounded The Best On The Galaxy Buds2 Pro
Walk – Kodak Black
Graveyard Love – The Mars Volta
Libertango – Trio de Curda – José Ariel Palacio
Billie Bossa Nova – Billie Eilish
Senjutsu – Iron Maiden
Tracks That Weren't Great On The Galaxy Buds2 Pro
Pink Venom – BLACKPINK
Beautiful Now – Zedd, John Bellon
Tetris – Logic
I Want To Know What Love Is – Agent Provocateur
She's A Genius
In terms of sound quality, the Galaxy Buds2 Pro gets the basics right. Bass production is quite prominent this time round, going almost all in on the thump. What comes alive are vocals, treble and instruments. If you're on a Samsung device, take advantage of Dolby Atmos. They'll make a world of difference from loudness to dynamics. These buds are more suited for Vocal, Guitar (classical to electric) and some percussions. We didn't get that much bass on the Buds2 back then and now it's the other way round.
I truly enjoyed Graveyard Love on the Buds2 Pro, there's something so enchanting when it came to listening to music with soft electric guitars and drums without getting any of the vocals drowned in. It's a shame Pink Venom didn't sound too great here as the bass was so incredibly heavy that it nearly distorted the ladies' voices.
ANC on the Buds2 Pro are an improvement, immediately thanks to a better ear fitment. The ANC does work well though, especially below the 100Hz mark. Going above that, like the 1000-10000Hz range, external sounds can still be heard, but the filtering was tuned so well that it didn't feel like a bother.
If you're out on the street, you'll still hear passerby chatter but things like distant car movement or even the train can be snuffed out but not completely. It's truly a great ANC experience here, good for us, good on Samsung.
Battery Life is Standard
The Galaxy Buds2 Pro was able to hold just a little more charge over the Buds2, with almost 5 hours on ANC and 8 hours without. As a comparison, here's the data for the Buds2 back then, followed by the Buds2 Pro.
Galaxy Buds2 Battery Life
| Noise Control | Battery Life (Single Charge from 100%) |
| --- | --- |
| ANC OFF | 7 Hours 3 Minutes |
| ANC ON | 4 Hours 49 Minutes |
It's definitely a slight improvement in single-charge battery life, with the case providing 21 hours more. These numbers don't stack up with the competition which can offer even over 9 hours of ANC time but really, it doesn't mean much if you aren't jamming to tunes all day at all times. If you're a casual user, the Galaxy Buds2 Pro's battery life will suffice pretty long for you.
Galaxy Buds2 Pro Battery Life
| Noise Control | Battery Life (Single Charge from 100%) |
| --- | --- |
| ANC OFF | 8 Hours 0 Minutes |
| ANC ON | 4 Hours 55 Minutes |
Mics Were Pretty Bomb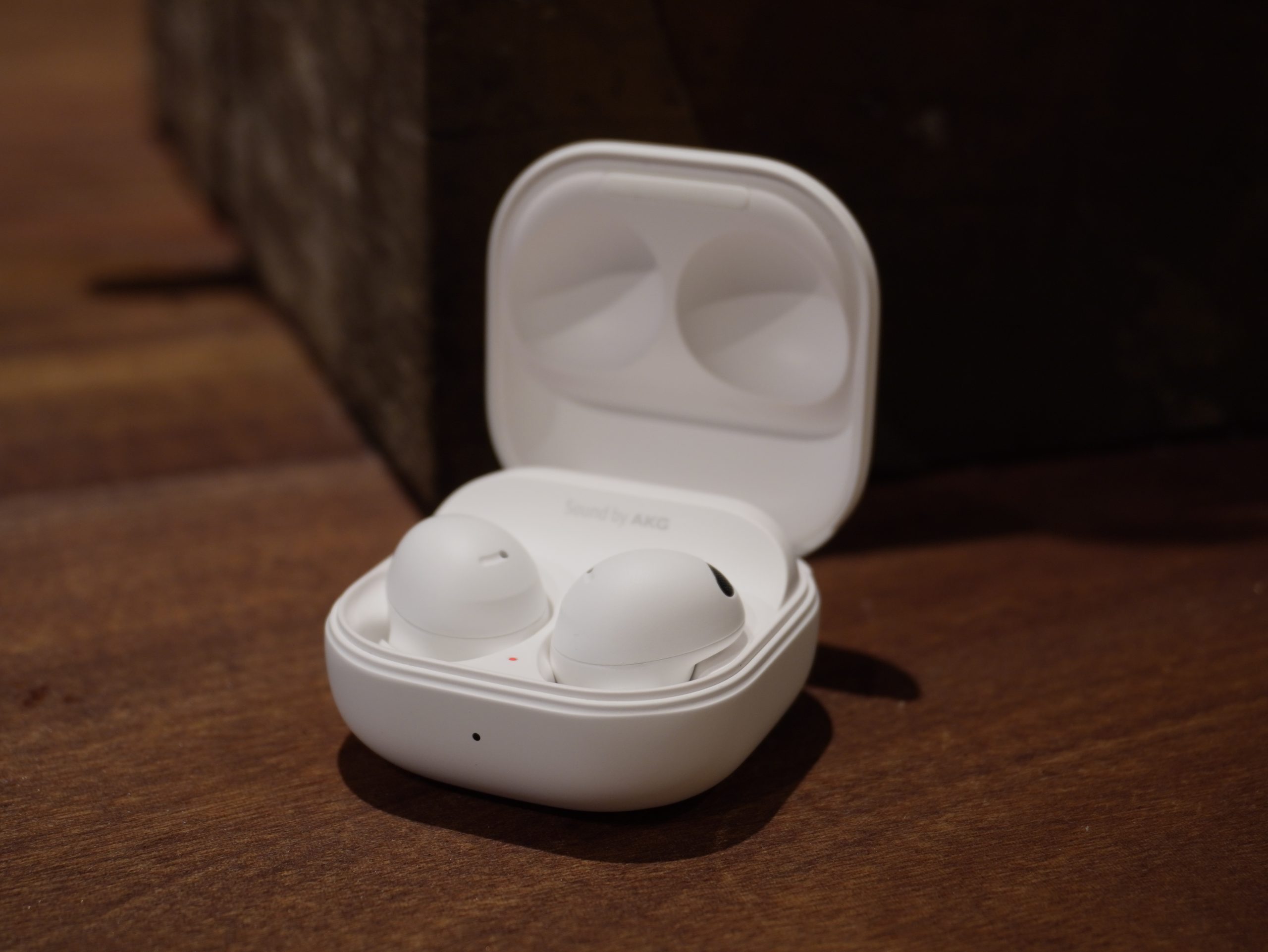 While we did not expect true tones, the Buds2 Pro's mics turned out to be slightly over decent, but with some caveats. It seemed like regardless of whether I was in a quiet room or just outside a bustling Plaza Lowyat, my P's and S's sounded the same, according to my test caller. Both letters sounded very soft and dry, and we're not placing particular attention to that, but it's something you're going to experience (which will sound like ethshperiensh) on the the Galaxy Buds2 Pro.
Still, I conclude that the mics on the Galaxy Buds2 Pro were pretty alright for the most part, with most of my dialogue being clearly understood by my test caller.
Final Thoughts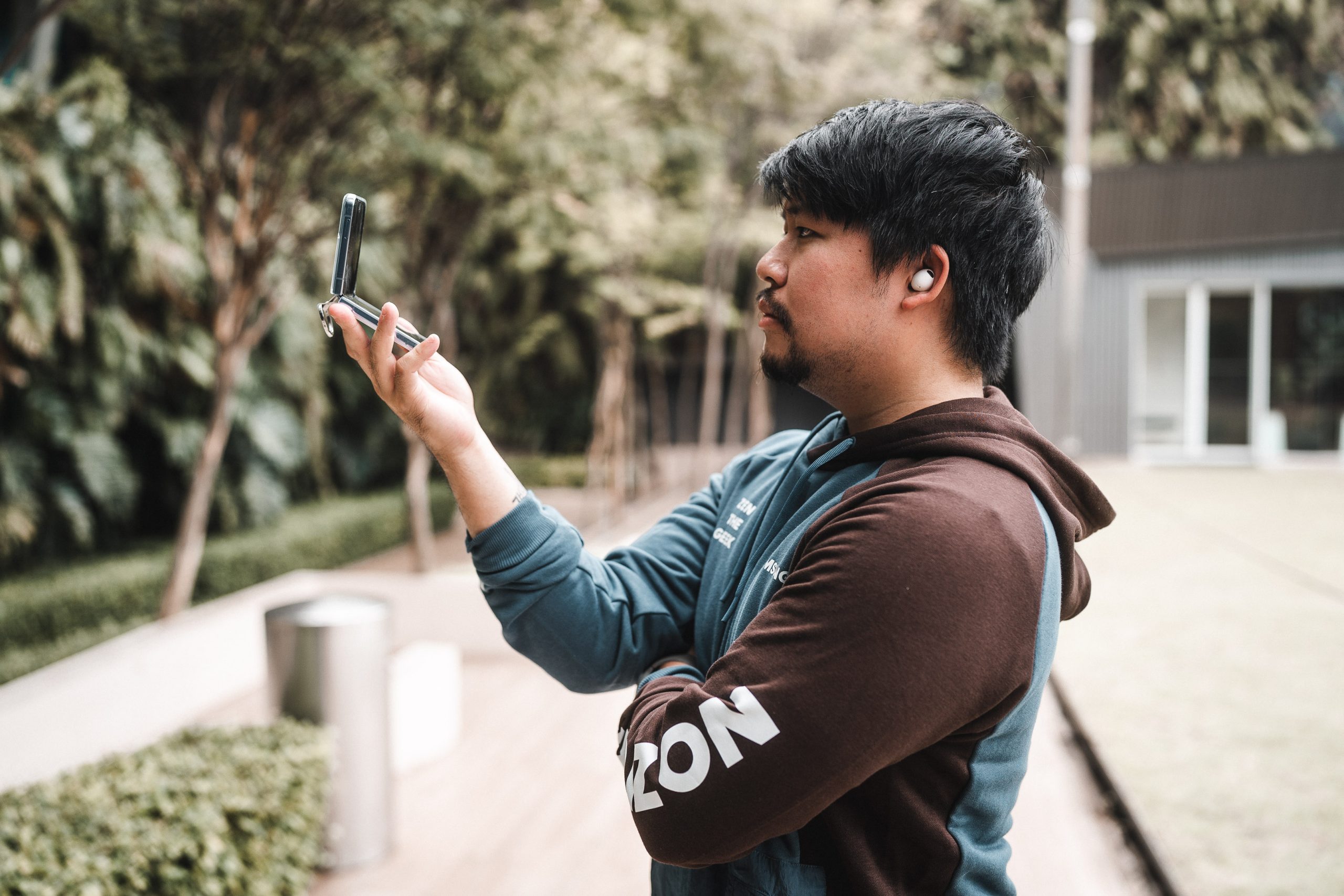 The Galaxy Buds2 Pro commands RM 899 in price. The case may be slightly different but the buds are definitely smaller but is significantly louder. It offers strong ANC and a very neutral soundstage which average consumers can utilize well but not very much so for audiophiles.
My recommendation grows stronger towards current Samsung device users, as native support + software optimization plays an experiential role for the best possible music playback quality. The brand is taking its audio wearables more seriously now, and we hope to see improvement in the next installment in the high-res playback arena.
---