small phone with a big punch
The Galaxy S22 picks up where the S21 left off, packing the latest high end specs in a more portable package with no compromise with the Samsung flagship camera and feature experience.
Good
Benchmark of Displays
Fantastic Cameras
Samsung pay
Ungood
25W charging too slow
stagnant design
---
Specs
---
CPU
Qualcomm SM8450 Snapdragon 8 Gen 1
Memory
128GB+8GB RAM
256GB+8GB RAM
Display
6.1″ Dynamic AMOLED 2X, 120Hz, 1300 nits Peak Brightness
Camera
50 MP, f/1.8, 23mm (wide)
10 MP, f/2.4, 70mm (telephoto)
12 MP, f/2.2, 13mm, 120˚ (ultrawide)
10 MP, f/2.2, 26mm (selfie)
Connectivity
Bluetooth 5.2 ,USB Type-C 3.2, Samsung DeX
OS
Android 12, ONE UI 4.1
Battery
3,700 mAh, 25W Fast Charging (PD 3.0)
15W Wireless Charging
Available Colors
Phantom Black, White, Pink Gold, Green,
Retail Price
8GB/128GB – RM 3,499
8GB/256GB – RM 3,699
Design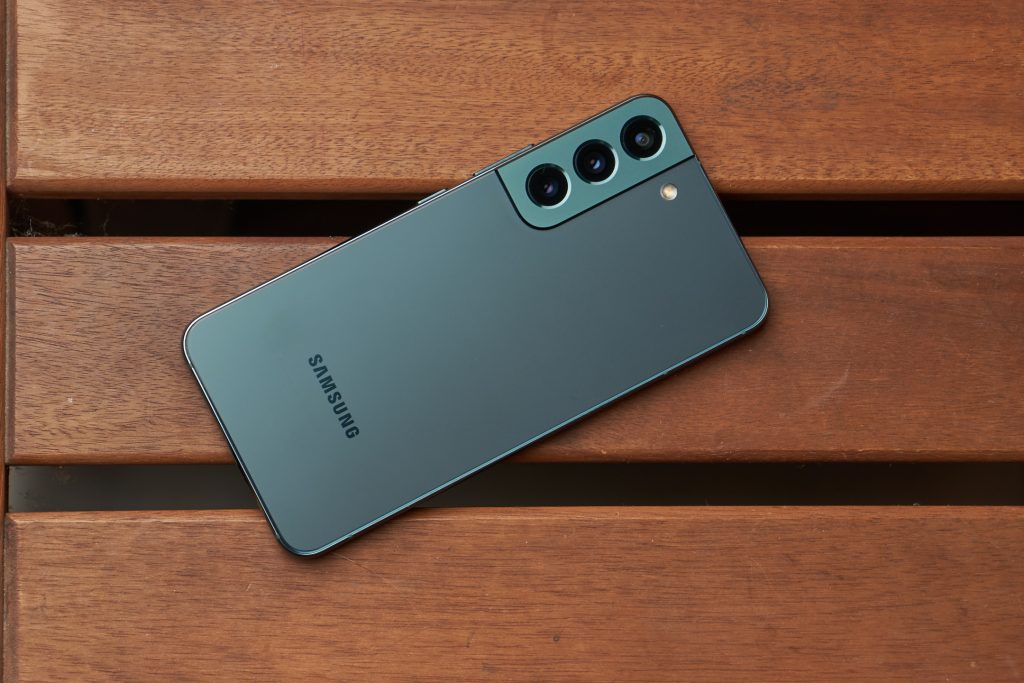 "It's a grower not a shower"
S22 Ultra, S22+ everybody is engrossed in the bigger phone but nobody talks about the base model, the small one. We're all crazy about the bigger and better stuff, so is there really a point in Samsung continuing to make the small-sized non + and ultra models?
Of course, there is. Not everybody is blessed with large hands like me and there are a lot of people who just can't stand the gigantic two-hand phones that are everywhere nowadays. The unit I have here is the green color version, which is more of a darker, cooler tone of green. The back is a nice matte finish that looks premium and doesn't show fingerprints as much, with a color-matched mirror polish PVD round bezel all around it. It' shares a lot in common with the S21 design, down to the left side stovetop camera array, like last year's flagships. Playing it safe and keeping it iconic.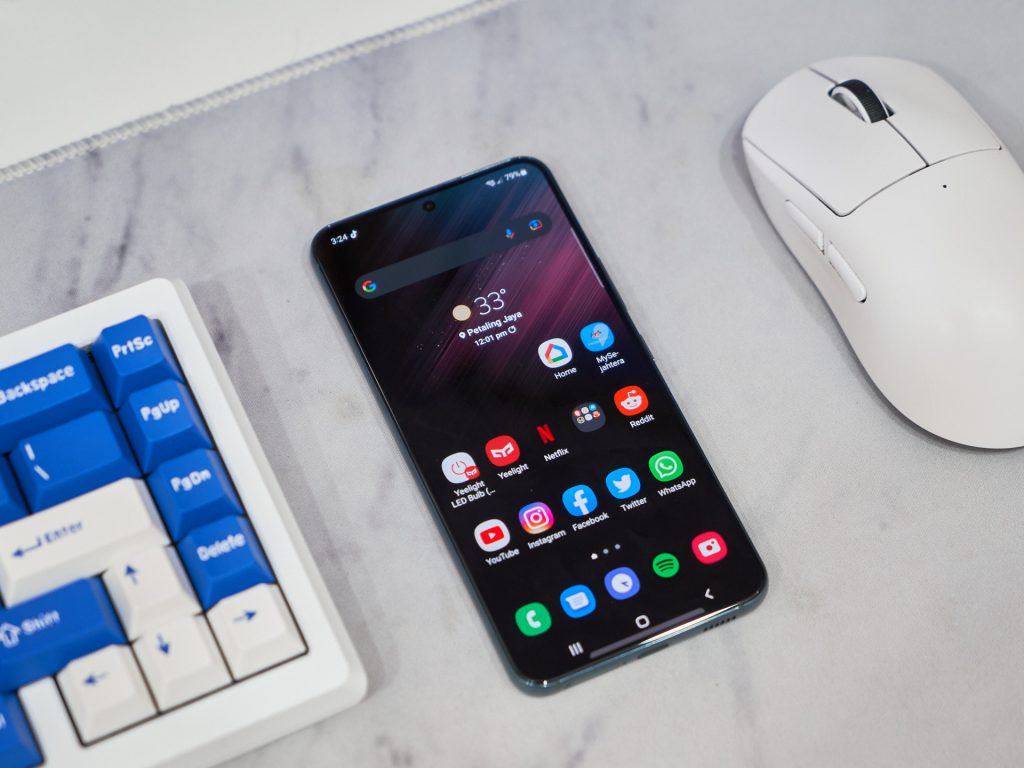 6.1″ of peak Dynamic 2X OLED performance
This tiny package comes with a bleeding-edge 120Hz OLED. If you told that to a PC gamer they would probably feel a digit disappearing in their bank account. It's pretty much what you'd expect from a flagship display, plenty bright outdoors, vibrant OLED colors, and white balance calibration out of the box.
The display can either run at 60Hz to extend battery life or dynamically ramp up to 120Hz when it can. This has been the best social media scrolling experience I've had yet, I use a 180Hz monitor on my computer and it definitely feels good to have a similar experience in the palm of my hands.
The selfie camera is also right smack middle, so no derpy side-eye looking selfies with this phone, just a clean simple dot on the top without 10 different sensors next to it and using up precious screen real estate in this small frame.
Back to Snapdragon.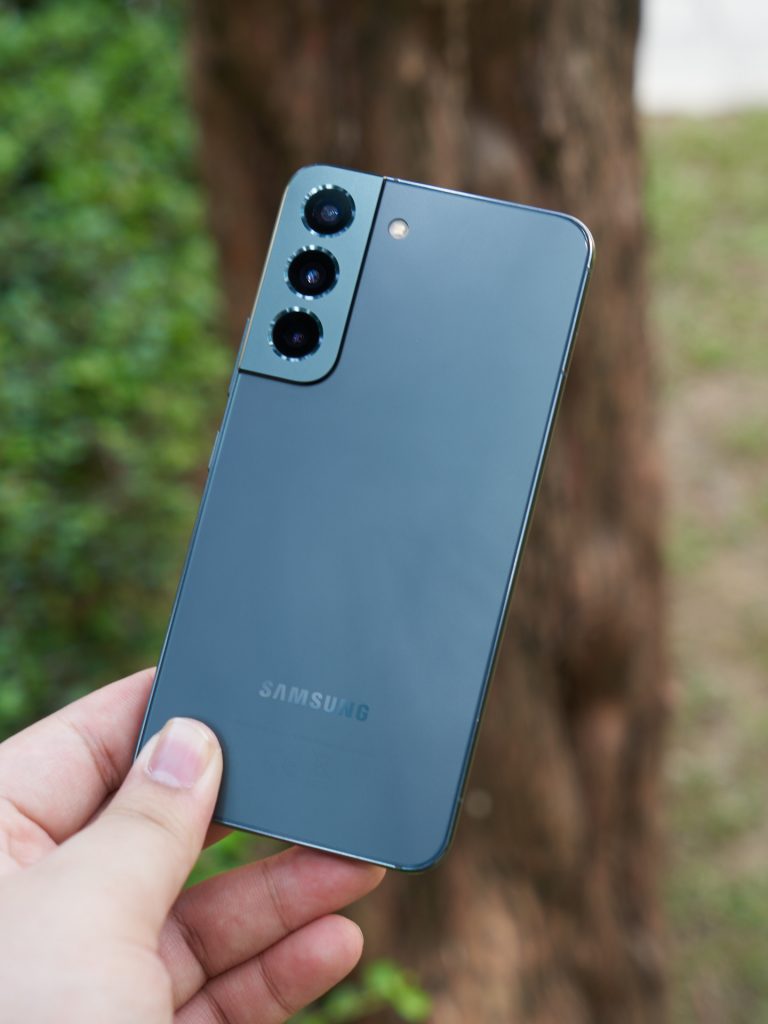 Everyone and their mom is happy about this (sucks to be in the EU lmao). It may be the least fancy model but it does have the top-tier Snapdragon 8 Gen 1 under the hood. It ran every game I threw at it like an absolute champ. This is the best chipset in any android currently phone, so that makes sense. (Yes this can run Genshin too before anyone asks.)
Daily driving a Samsung is the first of many firsts in this review for me. I put in my sim card for the first time so I could enjoy the full Samsung experience and I'm hooked. I don't think I can live without Samsung Pay now, it's just way too convenient to use my phone as a Visa card to pay for stuff everywhere through paywave.
Small battery, but is it enough?
The battery… is really small pp by today's standards, because it only packs a 3,700 mAh. I mainly blame all the sub 1k phones I've tested lately that have 5,000 mAh batteries. But to put things into perspective, my 4-year-old OnePlus 6 is bigger in size but had a smaller 3,300 mAh battery.
So kudos to Samsung, putting in a big battery for a mere 6″ phone with improved battery chemistry.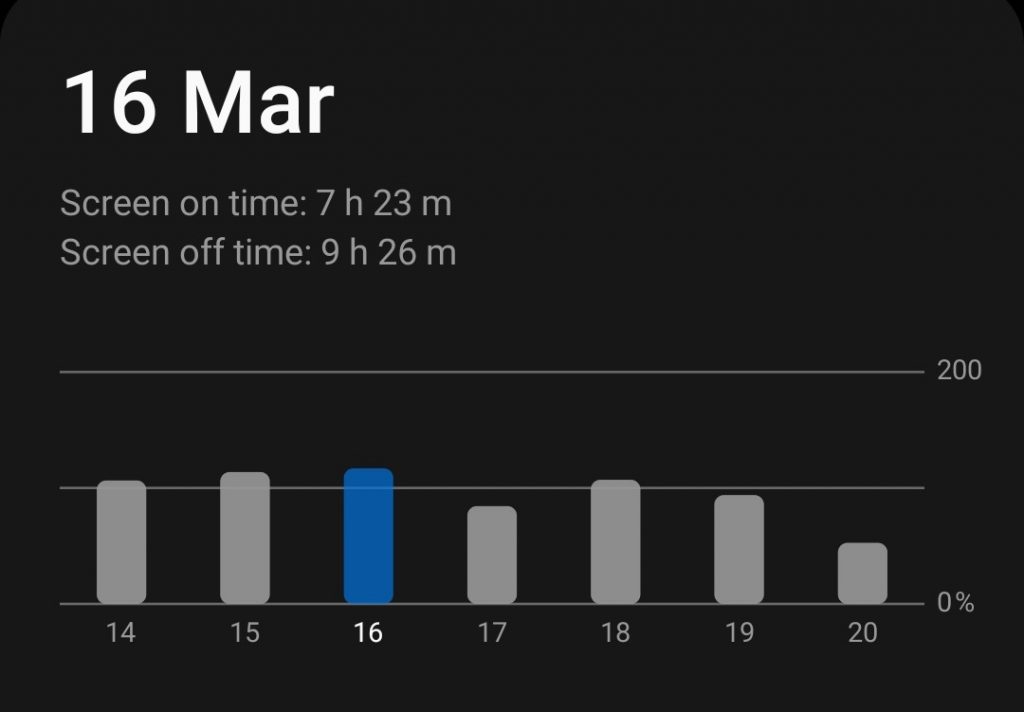 Despite the 300 mAh reduction from the S21, this phone lasts me through a whole busy day, no problemo. All my worries were for nothing. Looks like we have the combination of Samsung's smart refresh rate and Snapdragon power efficiency to thank here *thumbs up*
---
Camera System time.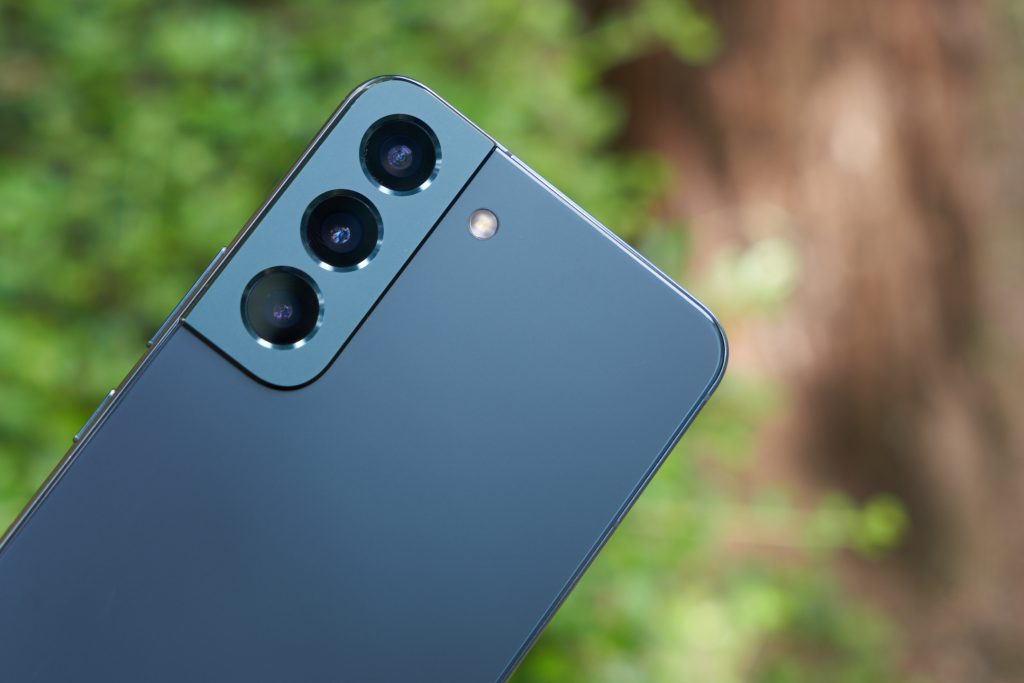 The Galaxy S22 5G packs a 50MP main, 12MP ultrawide, and a 10mp telephoto. The most complete kit of focal lengths a photographer could ask for and pleases me on paper of course. So, is it good?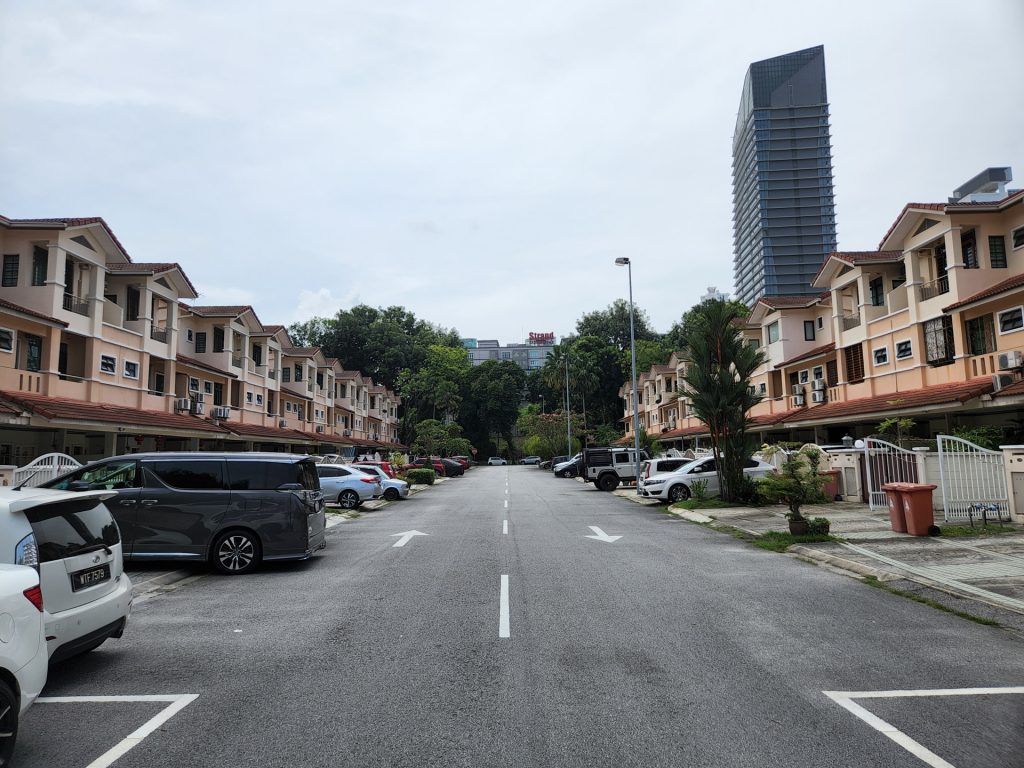 The main sensor is great, a little underexposed as usual but white balance is nailed dead-on, white balance is great with a nice punchy contrast with plenty of detail to spare and even more if you use the full 50MP mode. As expected from the top camera player in the Android smartphone space.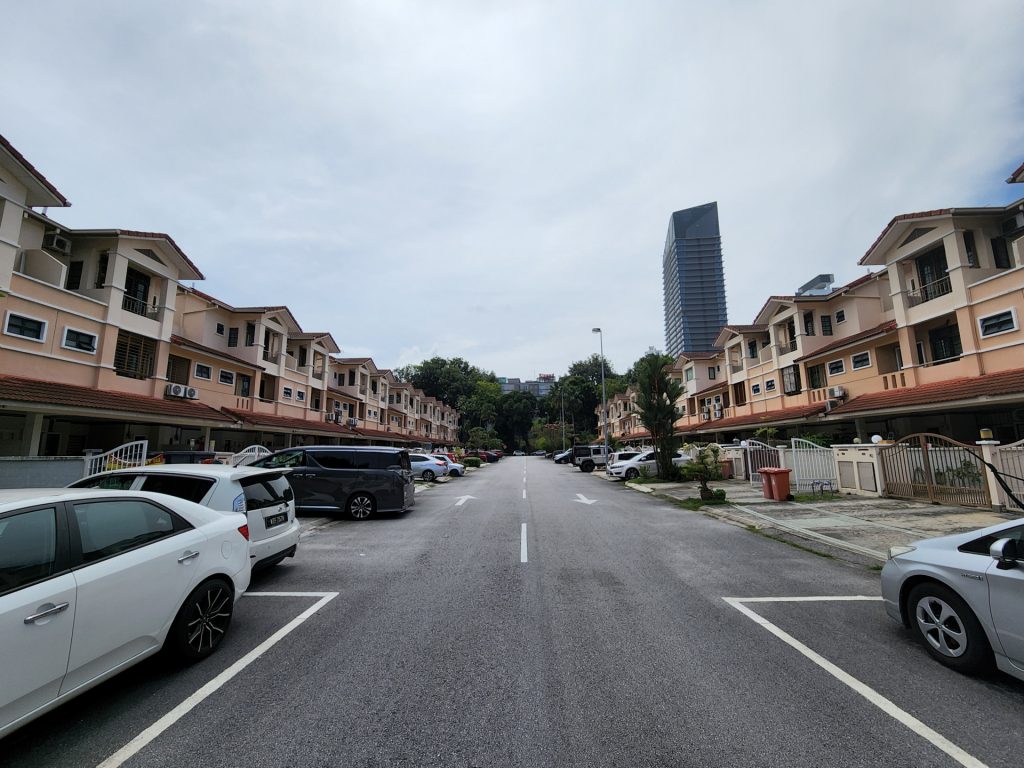 Ultrawide does great here too, white balance matches the main sensor perfectly but the blues are a bit exaggerated, which could be a good or bad thing for you. Good for me, I like that touch because it makes the sky more photogenic. The corners are processed very well to look sharp, solving the inherently soft corner issue on ultrawide lenses. Zooming in does leave you wishing for more detail though.
The 70mm telephoto is a new experience for me. This is quite a welcome addition as I do love shooting 70-105mm portraits with my mirrorless camera. When using it on objects on people it emphasizes it so much more to look more "professional"
Performance-wise, I'm happy to see that the exposure is correct for the trees which are usually too dark in wider lenses. Color balance matches with the other cameras too but the small 10MP really leaves more resolution to be desired if you shoot it at 3x and then punch in. You should definitely digitally zoom in like I tested out 10x and 30x here which the S22 will process differently to produce an absolutely useable image. Simply stunning, how powerful computation photography in smartphones has gotten.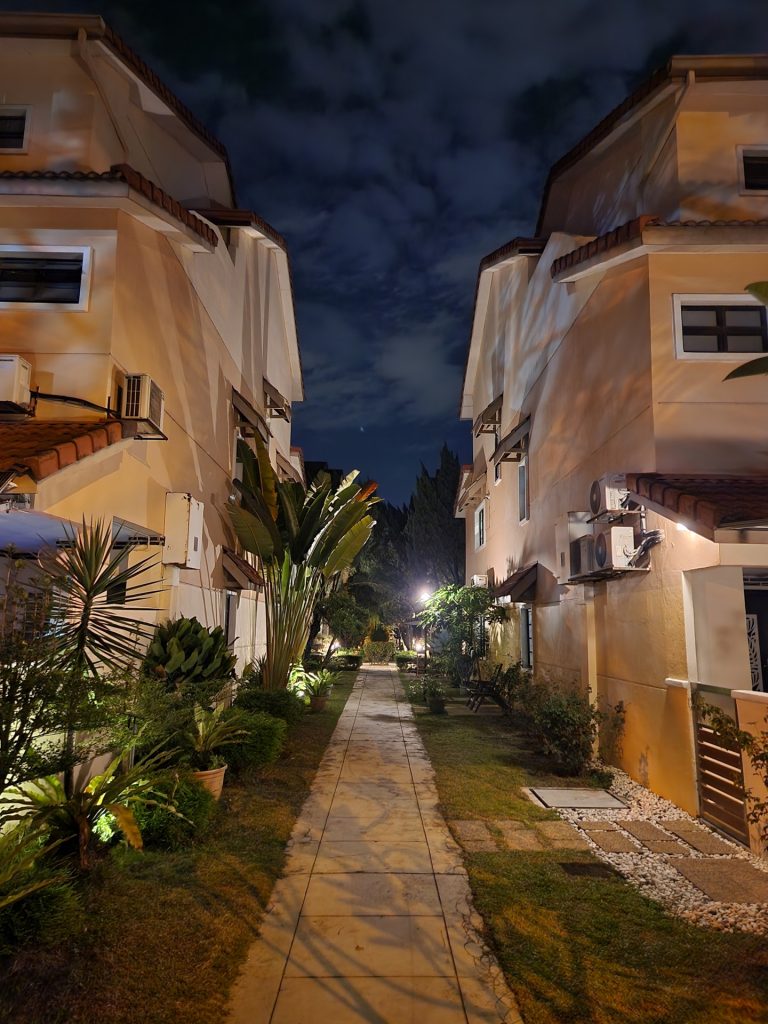 A little bonus shot of me testing out the nightmode. The phone needed me to stand still for 2 seconds for long exposure and the result was great. No over-exaggerated HDR punchy-ness. Just a good low-light situation photo with a good HDR application.
---
Selfie Time
Something a little different here, Samsung zooms in a bit on the selfie camera by default to separate the user from the background a little bit but you can widen it up using the group selfie button. This was shot with all the beautifying enhancements turned off, and I like what I see. Greens look true to life and skin tones are nice and vibrant. I really like the default zoom, as it does produce a better selfie without more emphasis on you and less on the background.
---
Surpise after surprise after surpise
I had the S22 for about two weeks and it really was a joy using it, leaving me not much more to be desired from it other than a bigger screen, but that's what the S22+ is for. Looking at the S22 itself, it deserves to be a flagship in 2022, delivering a fantastic user experience and being able to handle every task thrown at it. The camera arsenal is the best I have used to date, producing rich & punchy photos with the extremely well-balanced triple camera setup. Topping it off with great Samsung features like SamsungPay and security updates for years to come, this is THE best small-size phone money can buy you right now.