You can now officially pre-order the new Galaxy A 2022 series and we able to score yourselves free gifts! Announced last week at our Galaxy Event, the Galaxy A33 5G, Galaxy A53 5G and Galaxy A73 5G gives you more power to create, connect and thrive to empower your every moment of learning, creating and exploring.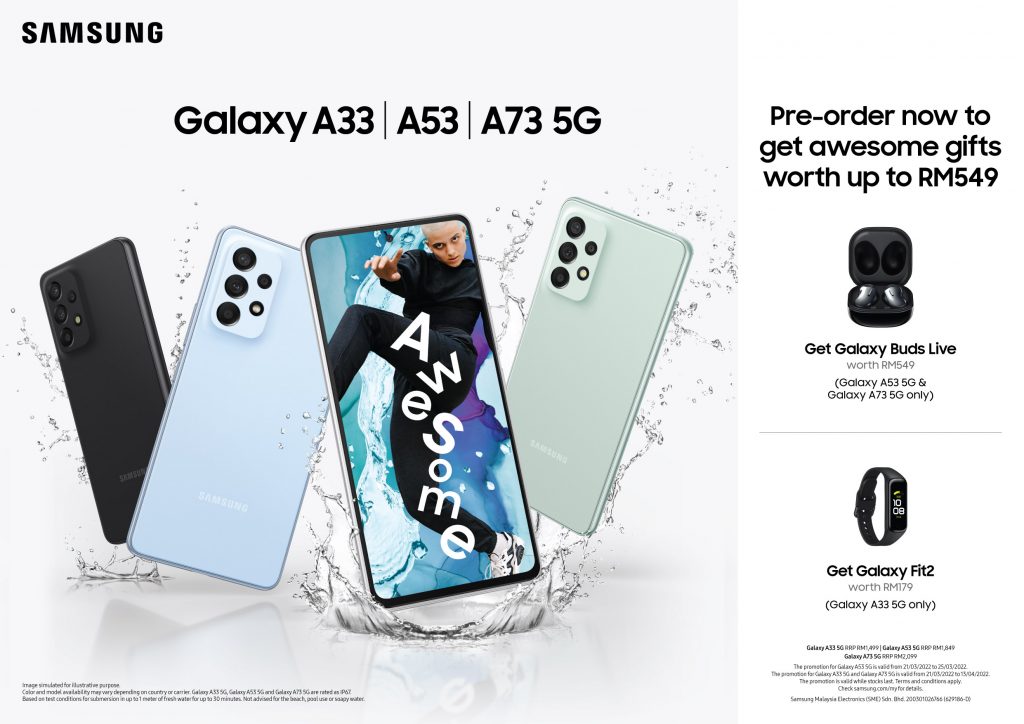 From jaw-dropping AI-powered quad cameras to impeccable durability and power, the latest Galaxy A series is coming your way to give you the awesome experience you deserve like no other. With Galaxy Experience, bring your convenience to your day-to-day lives with Link to Windows and Continue App. Besides the basic file transferring between a phone to a laptop, do more and utilize Link to Windows – a feature that is exclusive to Samsung – to access your new A series via your laptop and vice versa. With Continue App, you can continue editing your notes and switch between devices without a glitch.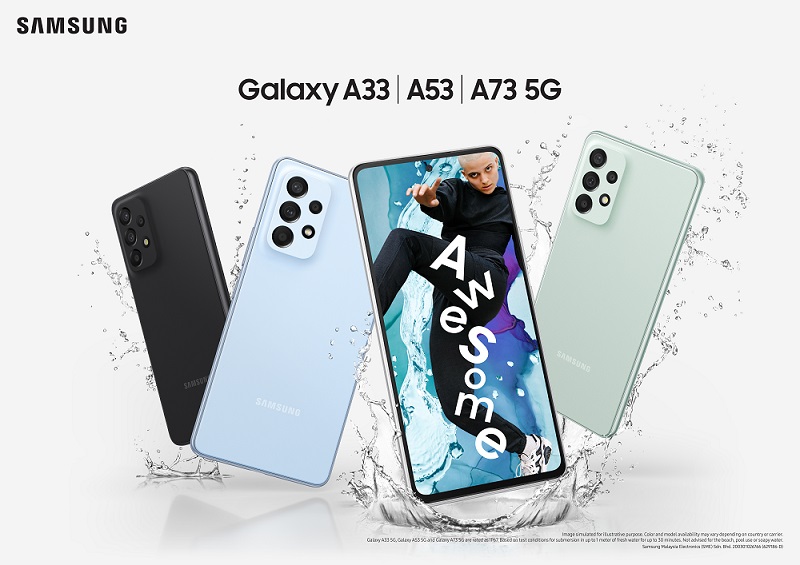 Even when you're focused on working on your laptop, take calls without having to lift a finger and let Buds Auto Switch do the job for you. When you're out and about, rely on Samsung Pay to make the cashless transaction for you – now you won't have to worry about the lack of space in your micro bags or when you accidentally left your wallet at home. Don't forget about Single Take too! With just a single tap, you can get more shots out of it, perfect for candid moments when you're out with your girlfriends! Finally, make your life easier and trust Bixby Routine to perform multiple tasks that are suited to your lifestyle.
Like your best friend, Bixby Routine look out for you on days when you are too busy or too tired without having to say it out loud. Whether it's automatically done or customized, it adapts itself to perform tasks and routines that bring nothing but convenience – like switching off running apps when you've dozed off at night!
Pre-Order and Dates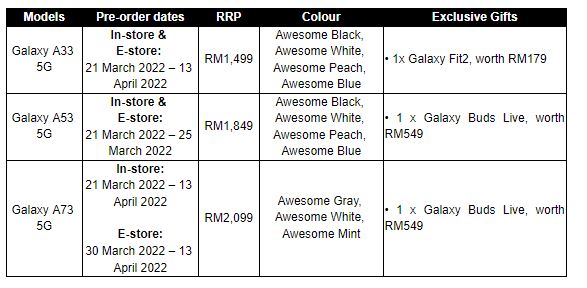 Specs
We've covered the specs and what you needed to care about here previously. You can check it out here