Republic of Gamers (ROG) and Blizzard Entertainment today announced the ROG Phone 6 Diablo® Immortal Edition, an exclusive limited-edition version of the new ROG Phone 6 gaming smartphone. With its unique Diablo-themed design and a treasure trove of themed accessories, this unique phone is a must-have item for serious fans of the Diablo universe.
How Does It Look
The ROG Phone 6 Diablo Immortal Edition features details that echo the long-running Diablo combat quest, with its nightmarish menagerie of demons and monsters. The phone has a special flame-effect finish that varies the luminance of the red flames as the viewing angle changes. The custom Aura RGB illuminated logo is an outline image of the mobile game's title, and the Diablo Immortal theme continues in the custom user interface, with its exclusive themed live wallpapers, icon styles, animations and sound effects.
Externally, there are unique matching themed accessories, which are based on legendary items found in the game. These include the Shield Blessing Aero Case and a map of Sanctuary, both featuring hidden marks in invisible ink that can be revealed using the Fahir's Light torch. There's also a uniquely crafted Immortality Ejector Pin that's fashioned after the game's logo.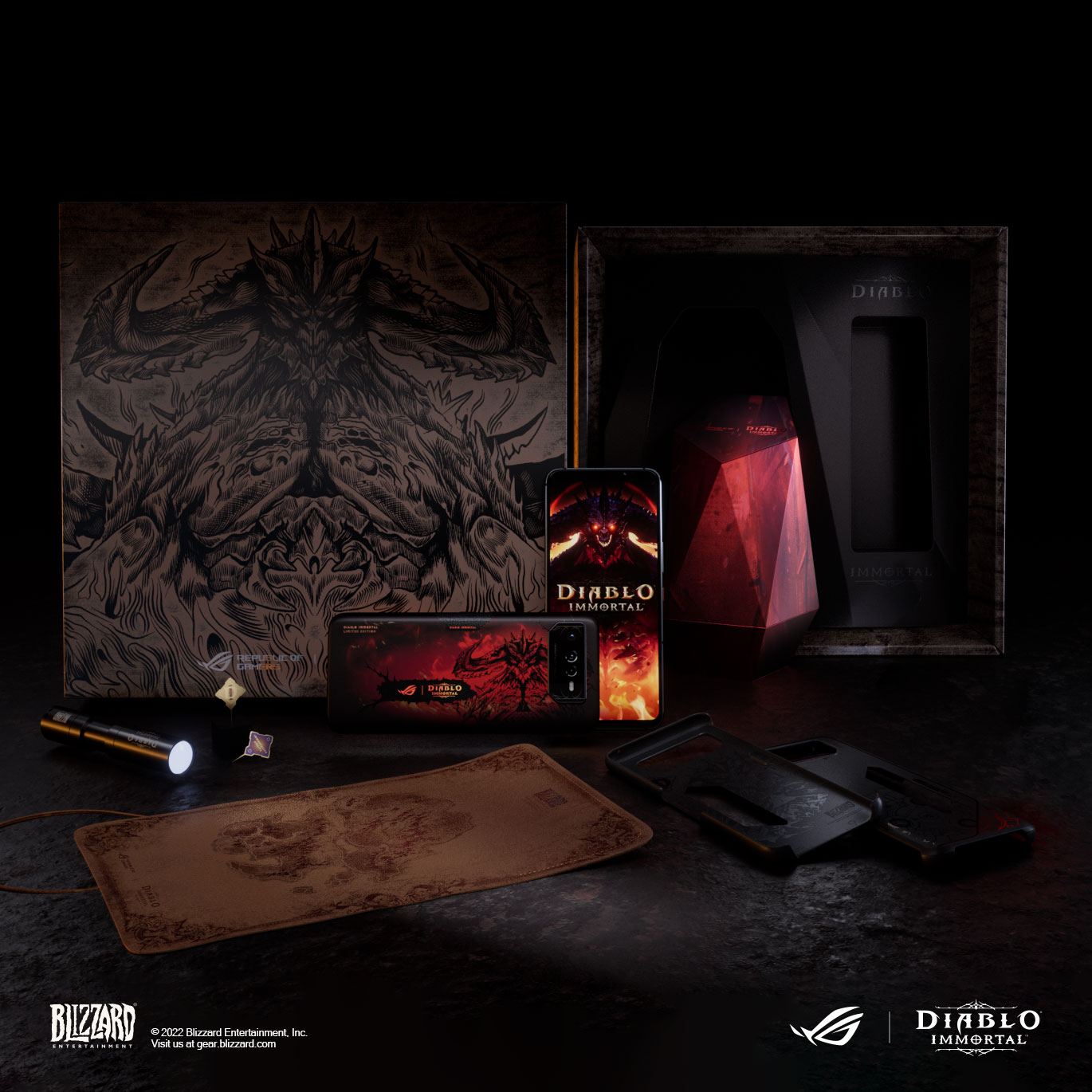 The exclusive carton design is inspired by the famous Horadric Cube, a valuable in-game item that can transform anything placed inside it. The phone itself is stored safely in a box modeled on the legendary Worldstone
Internally, the ROG Phone 6 Diablo Immortal Edition is identical to the battle-ready ROG Phone 6, with its premium built-to-win specification powered by the latest Snapdragon® 8+ Gen 1 Mobile Platform with 16GB LPDDR5 RAM and 512GB UFS3.1 storage.
Strong Signs Point That It'll Come To Malaysia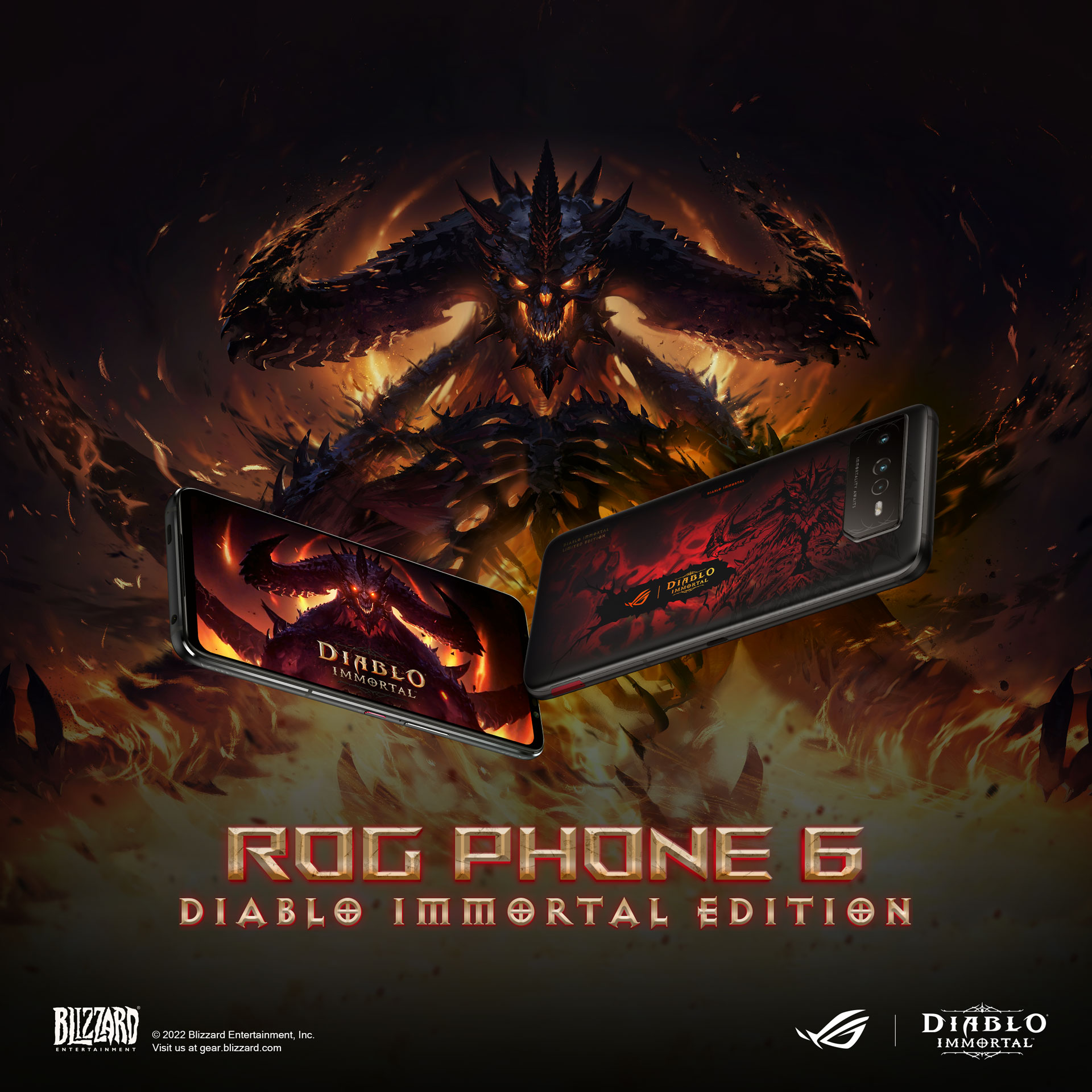 It's a limited edition, one model, one SKU. Even at that, global availability might be extremely limited, so even if Malaysia gets the green light, the better question to ask would be just how many would come, and who would be fast enough to swipe it off the shelves.