ZTE BLADE V40s
ZTE this time around brought to Malaysia an entry level phone that ticks a lot of boxes, especially for a specific kind of customer. If you need long battery, a good amount of storage and a big screen to view it all, this is pretty much a great deal for less than RM 800.
Good
Sharp and Deep AMOLED
Long battery life
Value focused
Interesting design
Great level of customization
Ungood
Slow 50MP shutter speed
Slow charging time
Lack of flexibility for breathing light usage
---
Specs
---
CPU
Unisoc T618 (12 nm)
Memory
128GB | 6GB RAM with microSD slot
Display
6.67" FHD+ AMOLED Display – 60Hz
Camera
50 MP, f/1.8,(wide), PDAF
5 MP, f/2.4, (macro)
2 MP, f/2.4, (depth)
8 MP, f/2.0, (wide-selfie)
Connectivity
Bluetooth 5.0, USB Type-C 2.0,
Wi-Fi 5
OS
MyOS 12 based on Android 12
Battery
4500 mAh with 22.5W fast charging
Available Colors
Grey And Blue
Retail Price
RM 799
Design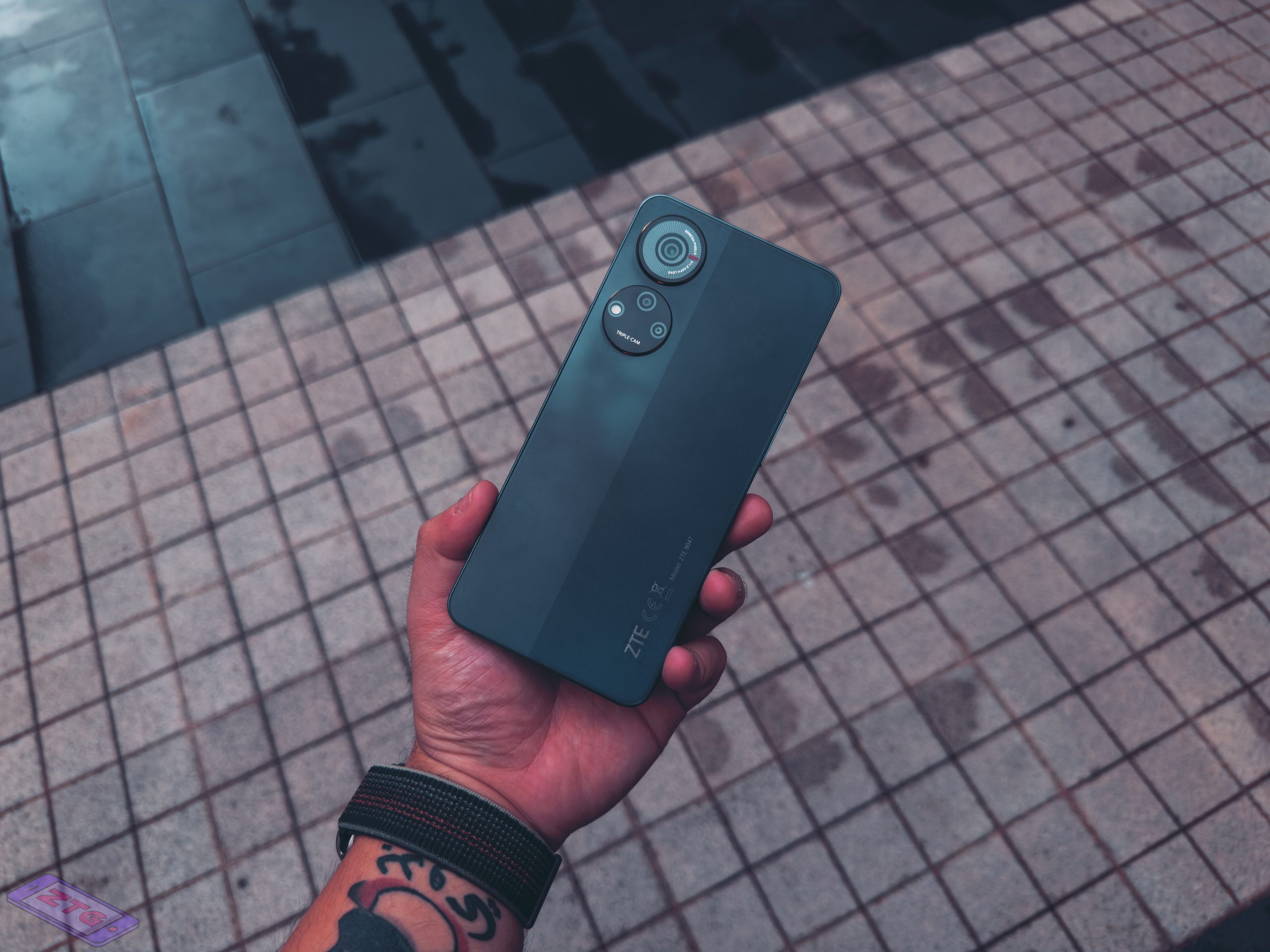 The V40s looks cool and feels absolutely funky. It stylizes the back with a duo-tone, duo-finish that gives it both constrast and gradience. I like this approach. Not only was it unique, but it maximized an effort towards focusing on design more than material, resulting in a plastic phone that's definitely not boring. The edges of the device are well rounded, with the majority body lacking any curve, so it's more of a boxy phone with rounded edges instead. This design choice made it impossible for the Blade V40s to stand on its own.
The camera module would be its core identity, featuring 2 large circular rings with all sensors packed inside. The main sensor gets its own ring, where as the tertiary lenses get their own with the LED flash together. I particularly found the little red POWER wording in the main module. I found it tasteful and it fits the design language perfectly without being too loud.
A cool feature that the Blade V40s brings to the table is the Breathing Light, an RGB configurable lighting system that's built around the main camera sensor on top that alerts you of notifcations and calls from specific contacts. You can see a corresponding color for important people in your life and that does have its uses. It'll also breathe in orange when you're charging your phone, and stops when the battery is full. The customization options are in the settings.
The right half of the case is a mild shimmering finish which is smooth, while the left is matte mirrored. I found this funny as one half of the phone didn't get any fingerprints, whereas the other half does! You don't see or hear this every day.
It comes in 2 colors in Malaysia, Grey and Blue. Ours is the former.
---
Display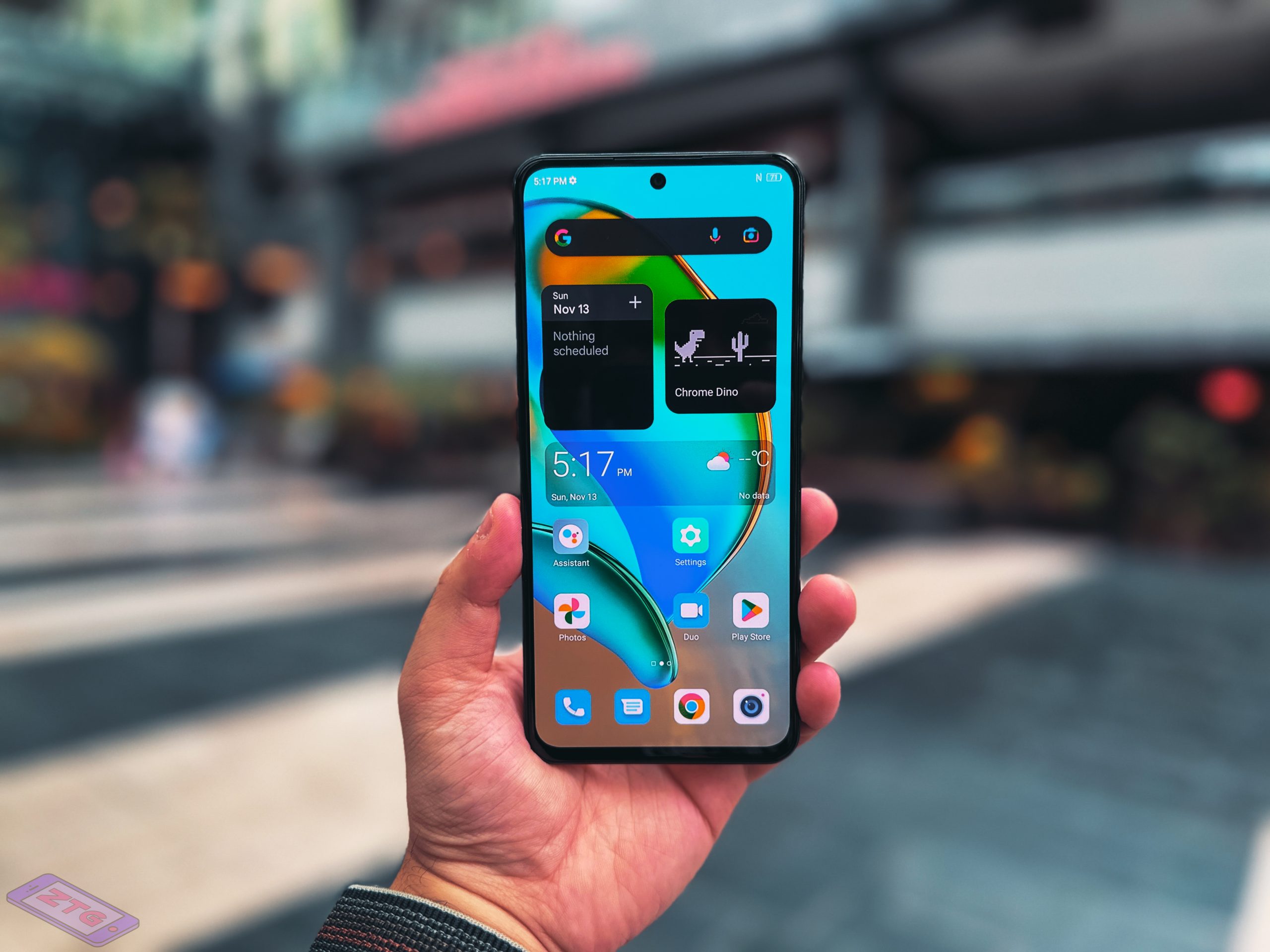 The Blade V40s packs a big screen that's completely different from the Blade V40, who use a HD+ IPS panel running up to 90Hz. The V40s gets a much better AMOLED FHD+ panel that's significantly sharper but loses out on refresh rate at 60Hz. It's clear that this was built for media consumers and casual gamers who don't need such a high refresh rate, and prefer a more visually appealing approach.
At 6.67″ with a longer 20:9 aspect ratio, watching videos were a treat, in wideness and color richness thanks to a well picked AMOLED panel.
The Hardware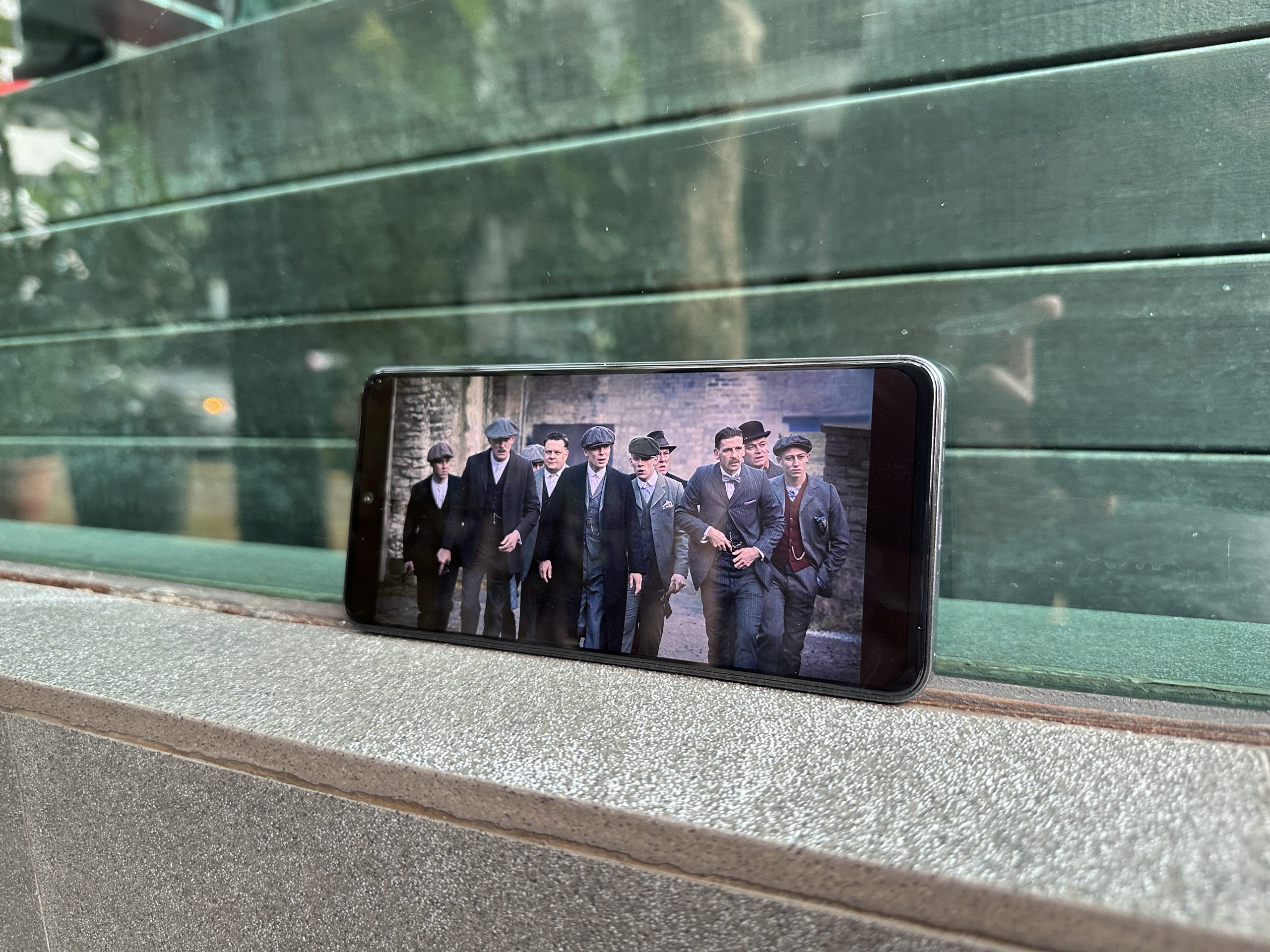 The ZTE Blade V40s uses a 12nm Unisoc T618 chipset. It's an entry level chipset that has enough power to even exceed the likes of Snapdragon 665, which favors this device in terms of price-to-performance.
I was able to play some 2D titles like Cookie Run Ovenbreak and Mobile Legends set to low-medium and was able to maintain 59-60 fps. It's a big screen with a power-efficient chipset, so it's really a phone that you can watch videos on and play decent game titles without much compromise.
There's no dedicated cooling here, and there isn't a need a for one either. Throughout my review, the Blade V40s generally stayed cool to the touch with the occassional warm spikes during Mobile Legend matches due to its resource intensity paired with network demands as well as back to back photo-taking.
Solid Battery Life
On a full 4500 mAh tank, expect up to nearly 1.5 days on a single charge for a typical use-case of heavy social media, light video watching and constant messaging. This was definitely built for a busy person but it's not as impressive as the Blade V40 which had a 6000 mAh capacity with a lower resolution screen. That one gave had a near 3-day battery life.
Even under maximum use including using both sim-slots + the microSD, you can still power through a whole day before needing to top up again.
And speaking of top up, the battery takes about over 1 hour to fully charge again using the included 22.5W charger which is a typical number for the tier this smartphone is in.
---
Camera System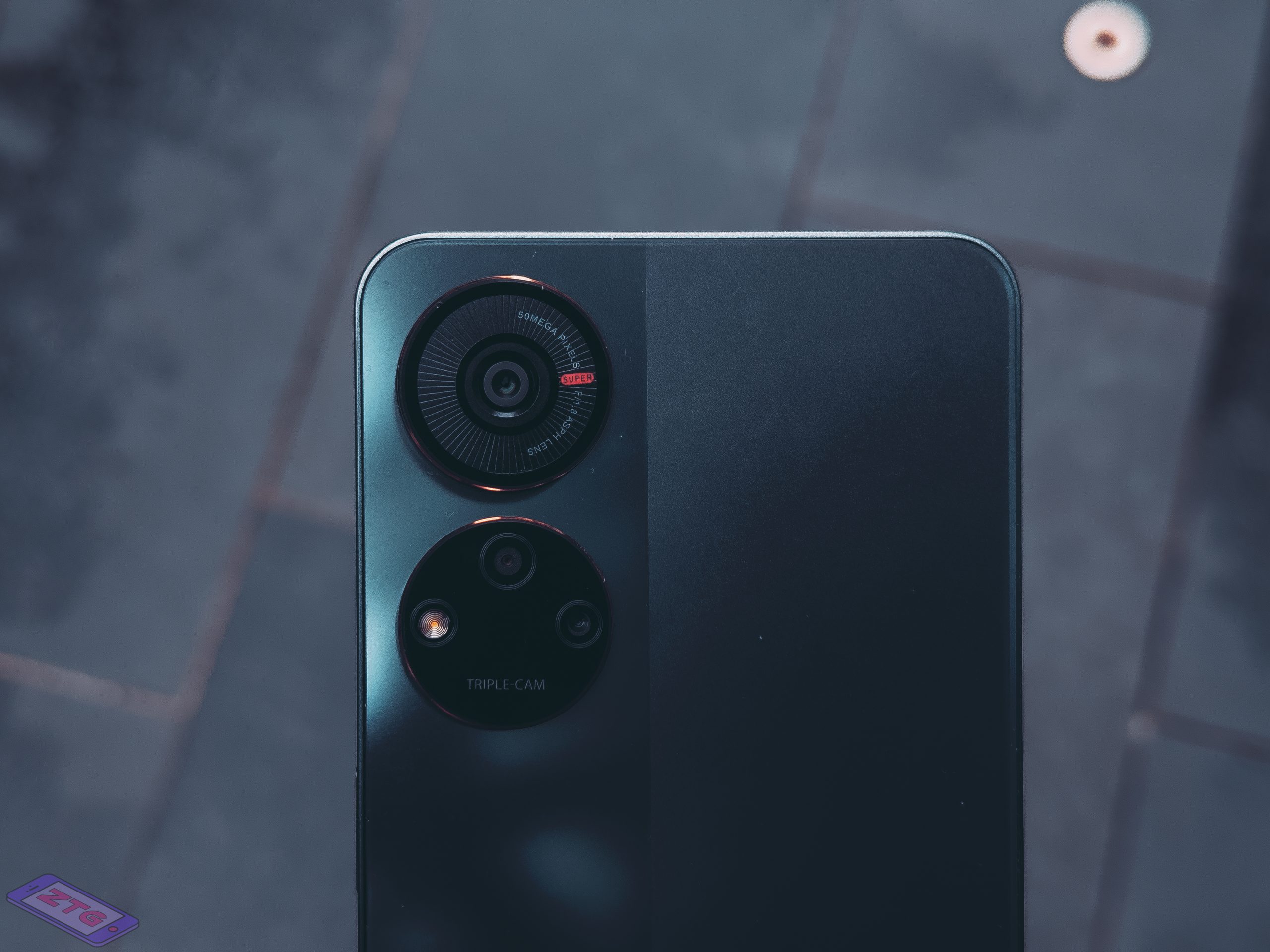 The Blade V40s employs a triple-camera setup which sounded great on paper, a main 50MP sensor with a 5MP macro and 2MP depth sensor, but it's severely tied down by software that needs some performance and response improvements.
Standard Wide Angle

The first sensor would be the 50MP main shooter that outputs to 12.6MP images. It's straighforward and does its job, delivering regular looking shots that are strongly lighting dependent.
Lowlight shots like these evening pieces still managed to retail some detail but loses out on sharpness. Color however were pleasant and accurately shaded. Dynamic range and contrast salvage what it can with the rainy clouds, and typical fringing in the corners are also apparent but that's a problem a lot of smartphones have these days.
50 Megapixel Mode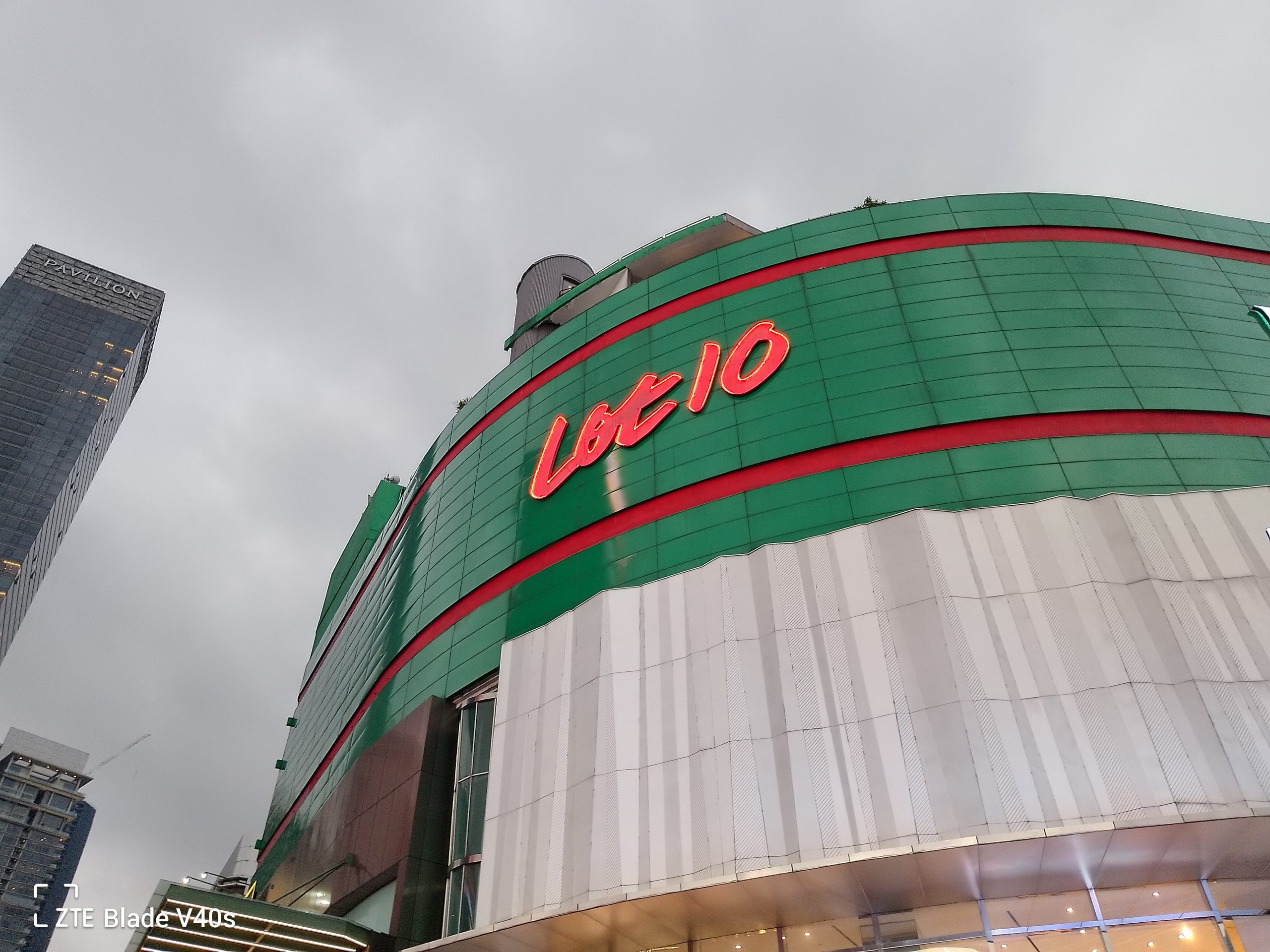 At nearly double the storage size, 50MP mode must be enabled from the camera menu. It's no true 50MP sensor, they're simply upscaled into a higher resolution thought multiple stacked layers. To be honest, it's not really worth the trouble as you can see in my comparison that default 12MP shots are sharper and absolutely fine. You get may get more natural tone with the 50MP mode, but it takes a very long time for it to shutter down, like up to 3 seconds, and you're required to stay as motionless as possible if you don't want to botch up the shot.
Macro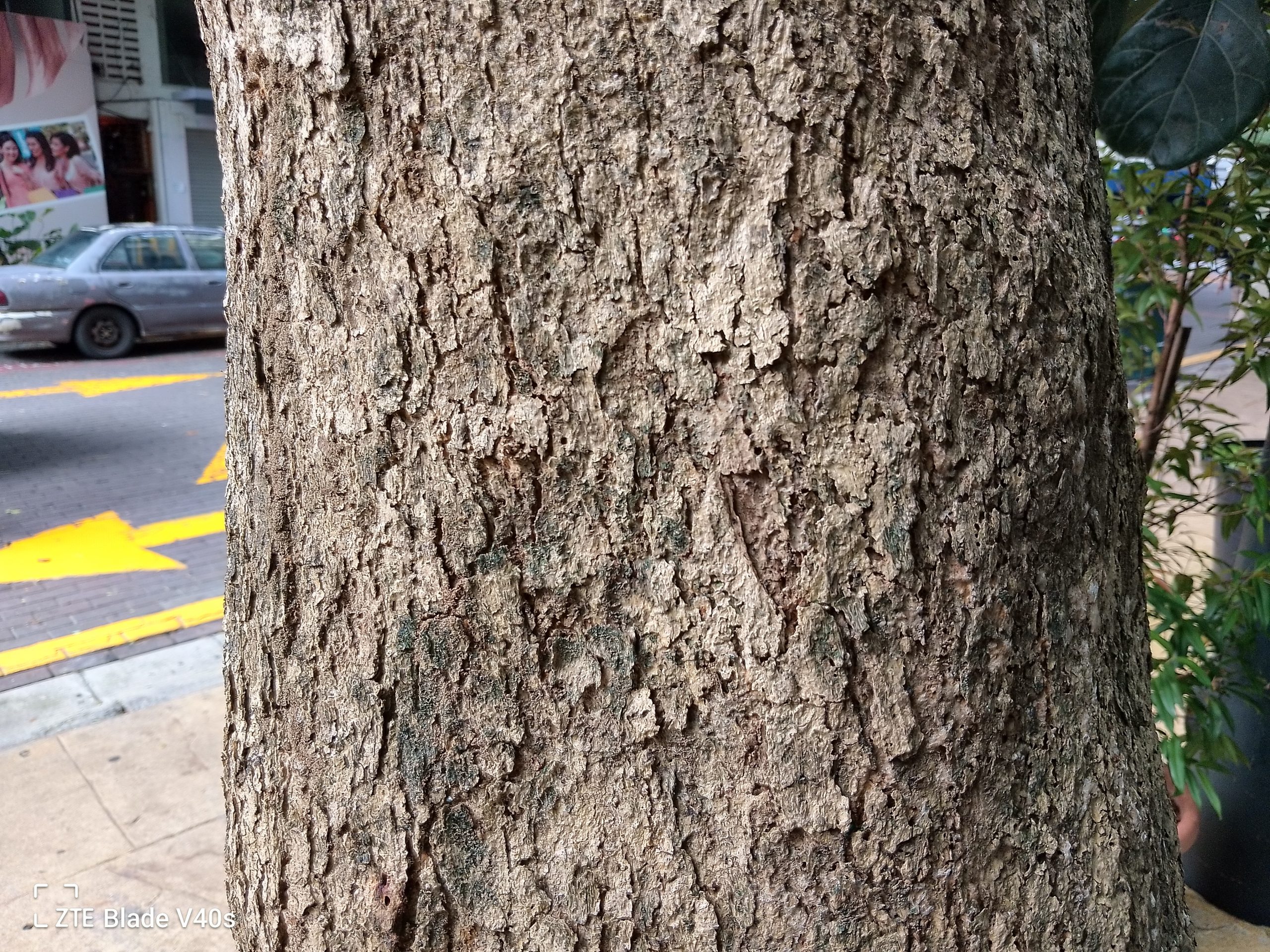 The 5MP unit is acceptable but slow requires a very steady hand. With the right level of technique and patience, it does a lot better than most phones out there with weaker versions of the same lens (2MP I am looking at you)
---
Selfie time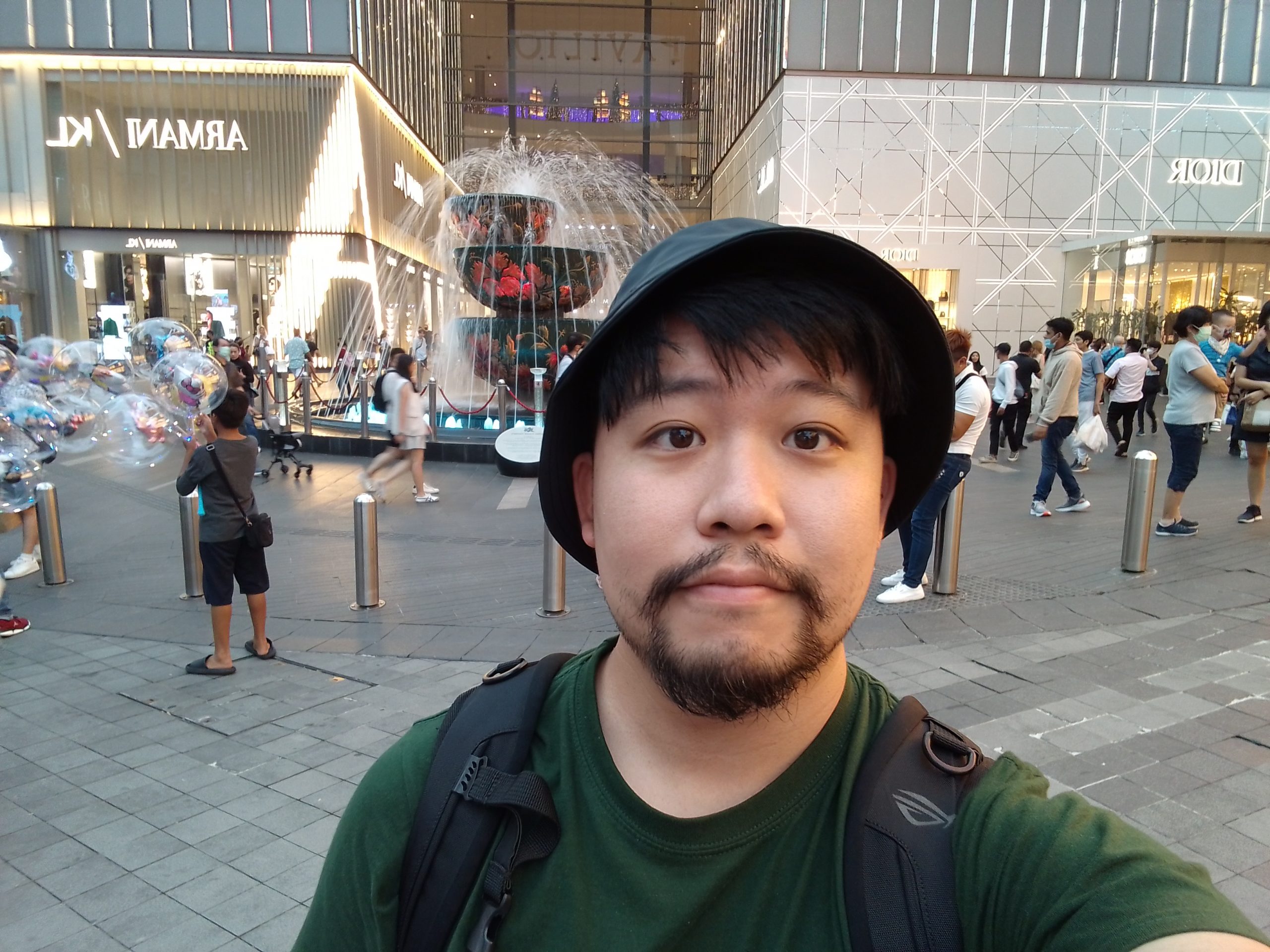 The 8MP front shooter did well for the most part, but a slow shutter speed could not handle a crowded area very well, resulting in some ghosting in the background. Highlights however were pleasant and the tone was very neutral. 8MP is not a lot to play with but I quite liked how selfies turned out here. They're not sharp but had a level of detail that not many would compain about.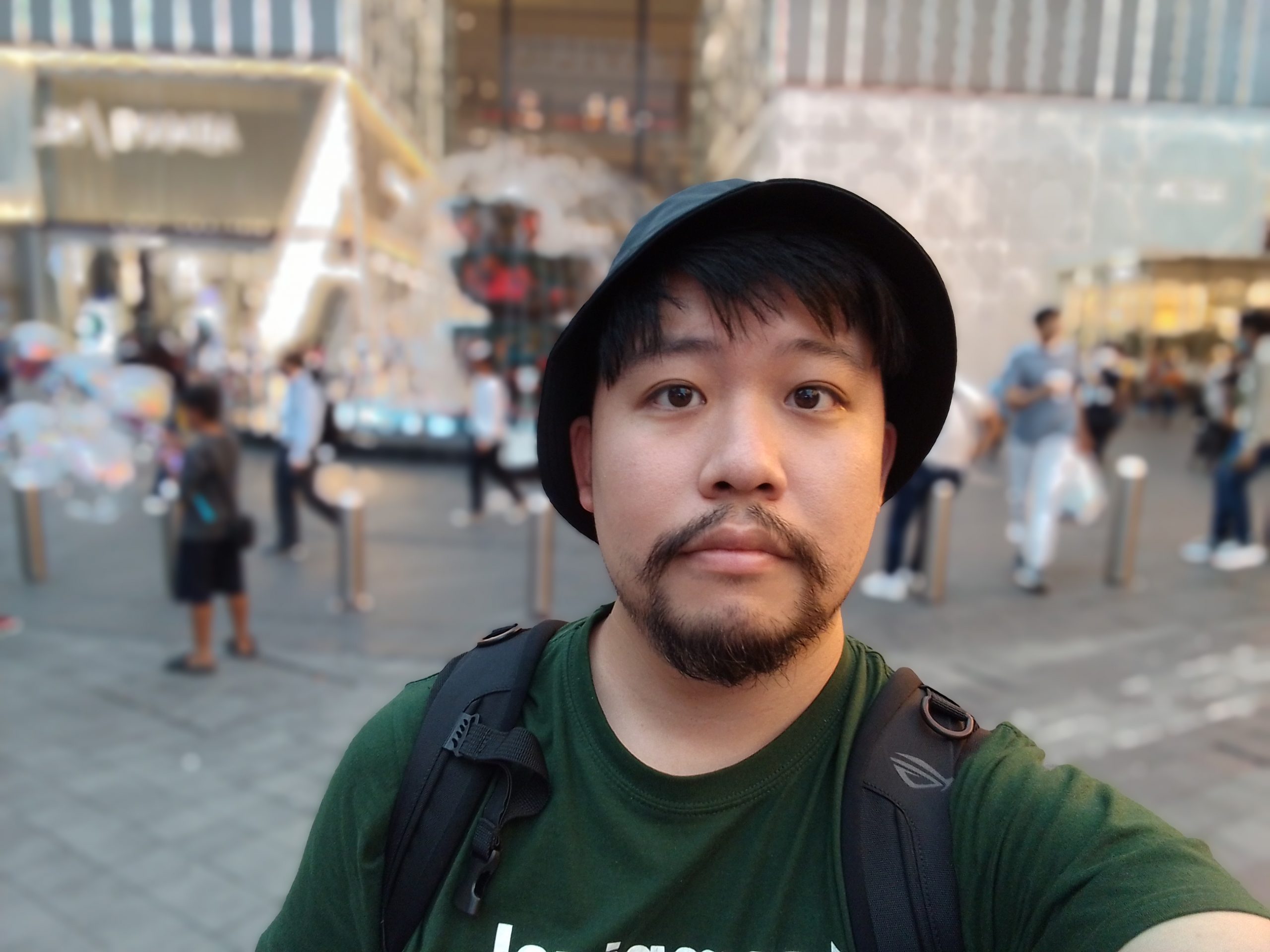 Portraits fared so much better than the V40. Subject seperation was vastly improved and the level of background blur was acceptable. The shutter time was about 1.5-2 seconds so you don't have to stand in the same place too long hoping for a good shot.
---
The Verdict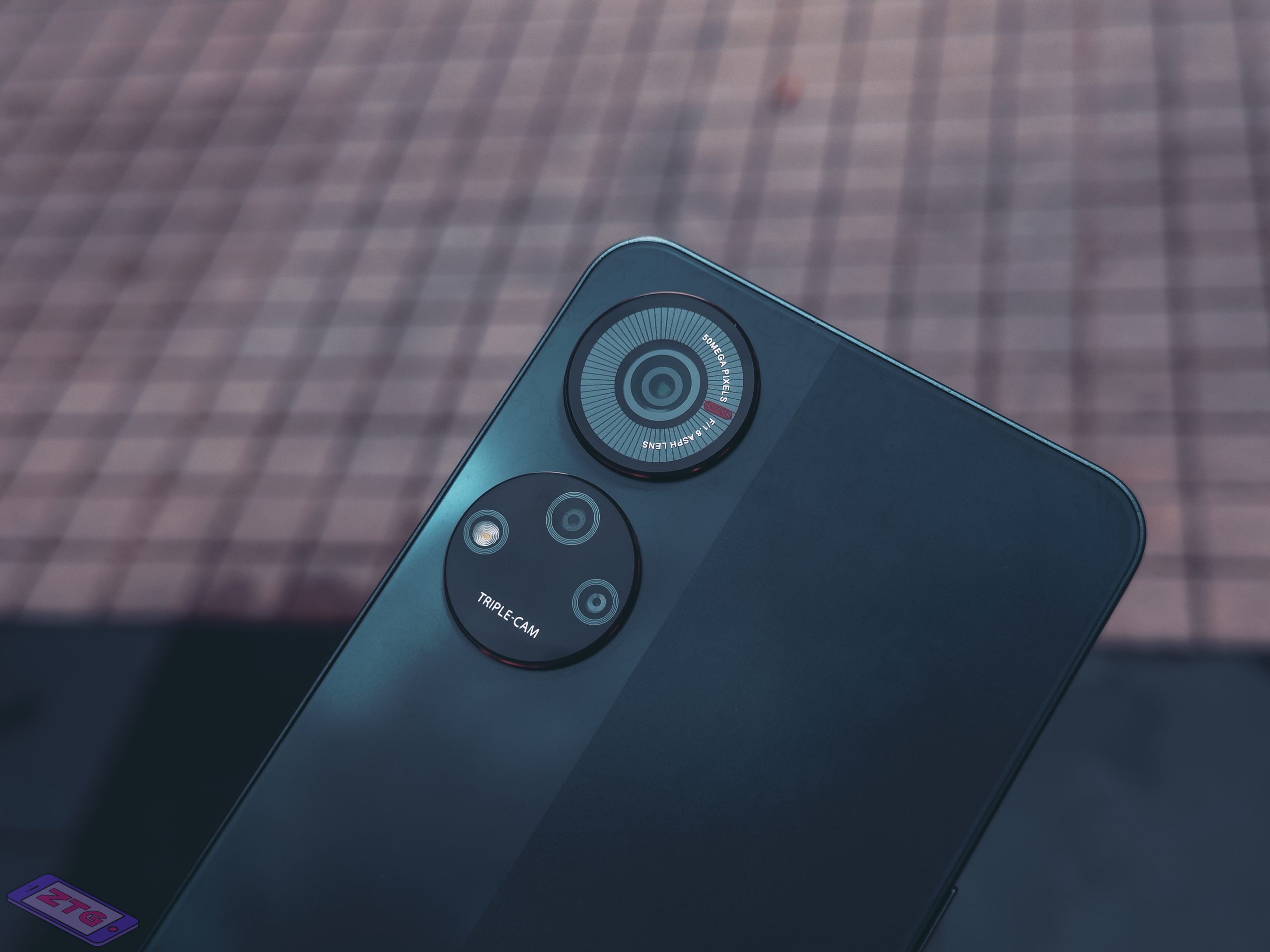 For those seeking to maximise their ringgit for every available feature, the Blade V40s would make for a very capable contender in your life. It has nearly everything it needs to provide the average Malaysian with what they need for a smooth day-to-day.
Even at RM 799, you benefit from a beautiful AMOLED screen, a decent camera setup and battery longevity that doesn't exhaust its performance. The breathing light may be a little gimmicky but it's quite cool that it breathes around the main camera sensor in a variety of colors that you can set to inform you on calls and notifications.