Redmi Pad SE
The Redmi Pad SE really wants to be the answer for the burning question : What's a good tablet under RM 1000? It offers a decent spec sheet and build quality, and should be able to handle everything but the most demanding loads. Is that what you're looking for?
Good
128GB minimum variant with microSD
Perfectly Priced
Decent work performance
Loud speakers + 3.5mm audio jack
90 Hz sweet spot
Ungood
Very slow charging speed
Not ideal for gaming
---
Specs
CPU
Qualcomm Snapdragon 680 4G (6 nm)
Memory
128GB + 6GB RAM
256GB + 8GB RAM
(microSD up to 1TB)
Display
11-inch FHD+ IPS LCD @ 90Hz
Camera
8MP-rear
5MP-front
Connectivity
WiFi 5, Bluetooth 5.0, USB Type-C 2.0, 3.5mm audio
OS
Android 13 + MIUI 14 for Tablet.1 (Android 13)
Battery
8000 mAh
10W Charging
Available Colors
Purple, Green , Gray,
---
| Models | RRP | Colours |
| --- | --- | --- |
| Redmi Pad SE 6GB+128GB | RM TBD | Purple, Green , Gray, |
| Redmi Pad SE 8GB+256GB | RM 799 | Purple, Green , Gray, |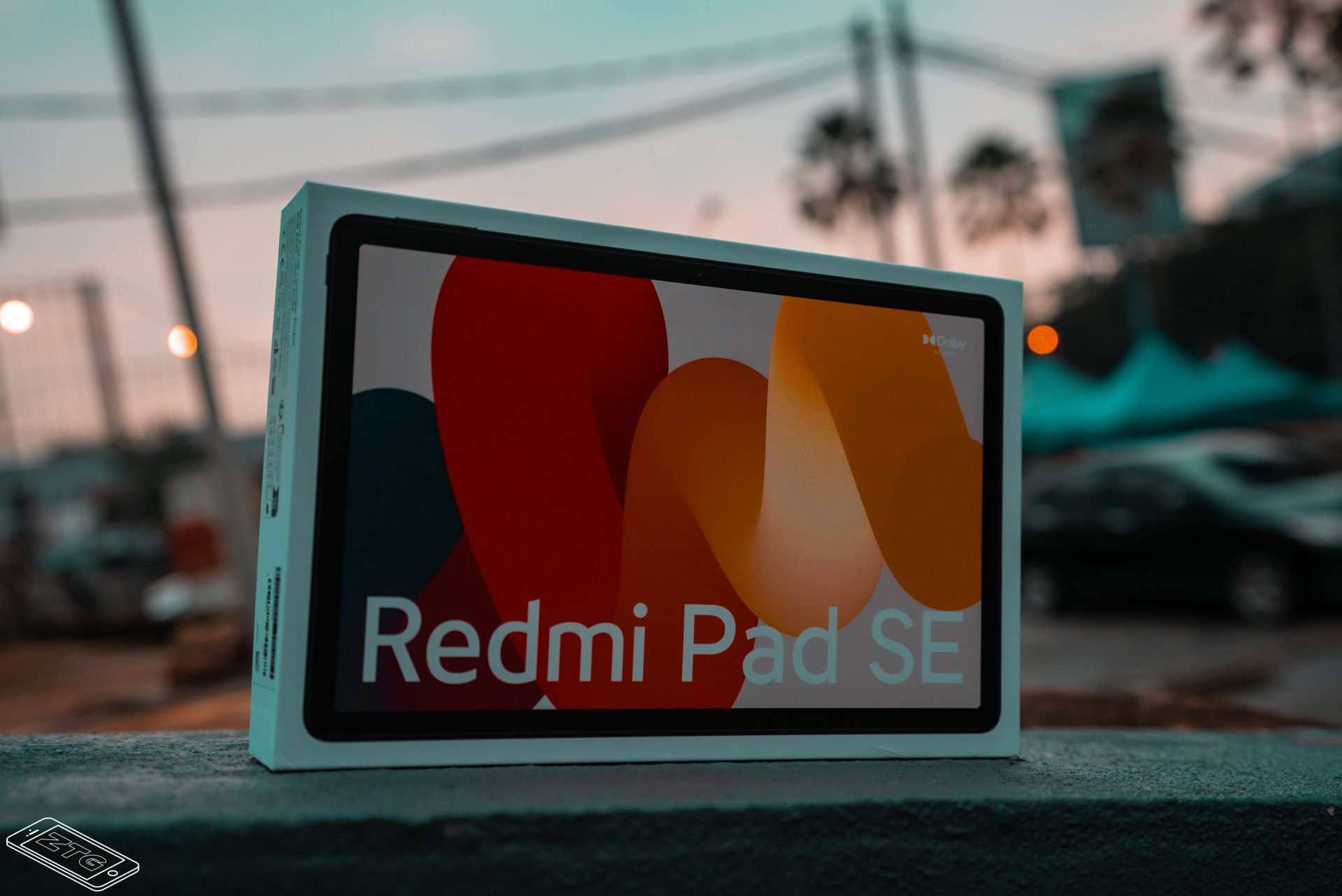 ---
Design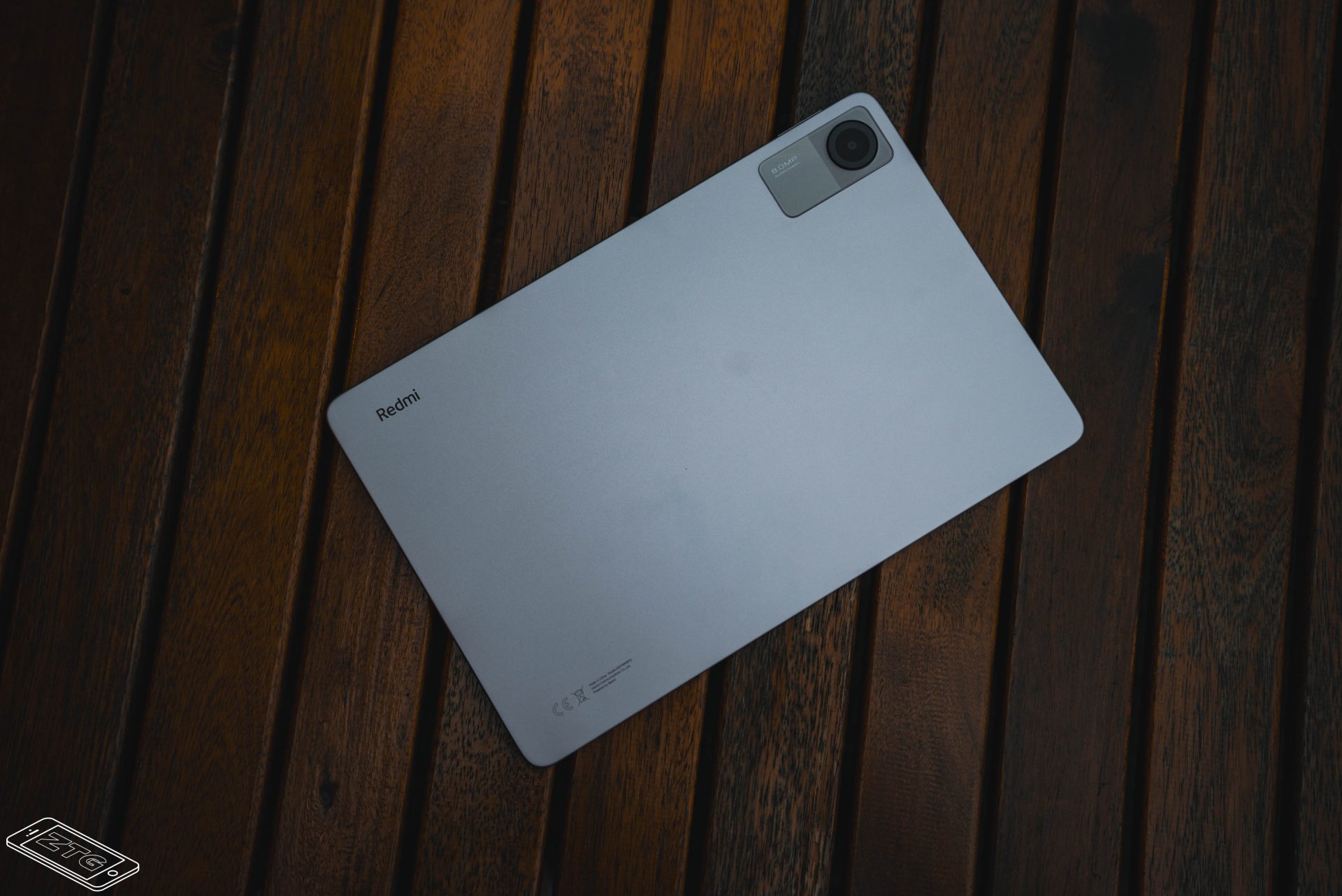 The Redmi Pad SE is a relatively simple tablet in design. The price tag may be low but its design reflects a much higher asking. It's relatively light at 478 grams, and for an 11-incher that's pretty easy on the hands. The touch is pretty smooth, since the case is made of metal (likely aluminum alloy). In my mind, it should be good be tough enough to handle some dings and drops, so this just might be kid friendly without breaking the bank.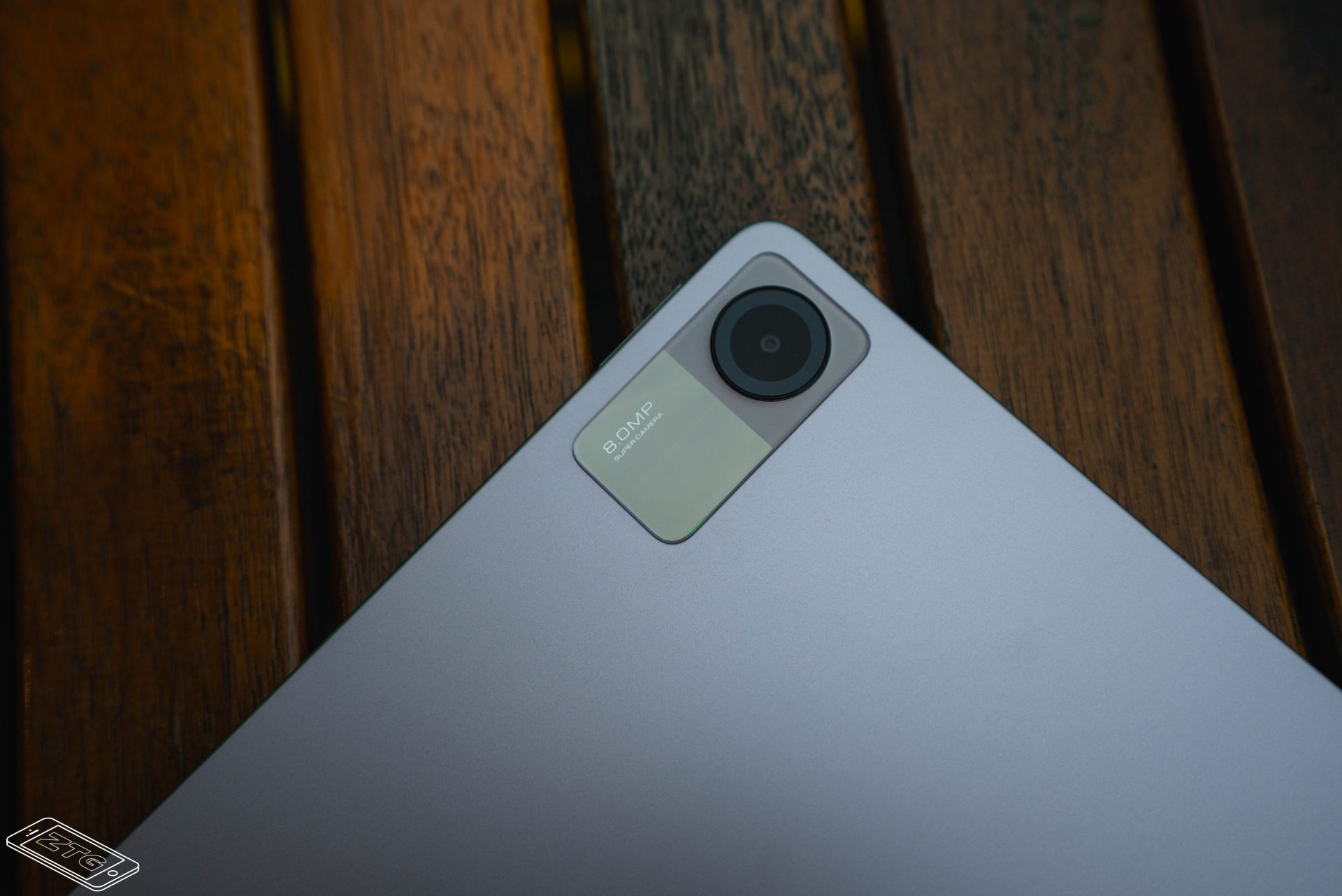 A design highlight would be the camera module, which serves as a centerpeice for an otherwise very plainish looking Android tablet. It's a standalone piece housing one sensor that juts out ever so slightly. Actually, it does remind me a bit of the Redmi 12 Pro that came out earlier this year.
As for the rest of the tablet, I see a quad-speaker setup, with each pair placed top and bottom (or left and right when placed horizontally). The top where the power button is placed comes complete with the Dolby Atmos logo as a mild flourish. The bottom is the USB-C port with a 3.5mm audio jack. Seems like audio's been supported really well this time around, covering both audio and visual.
Display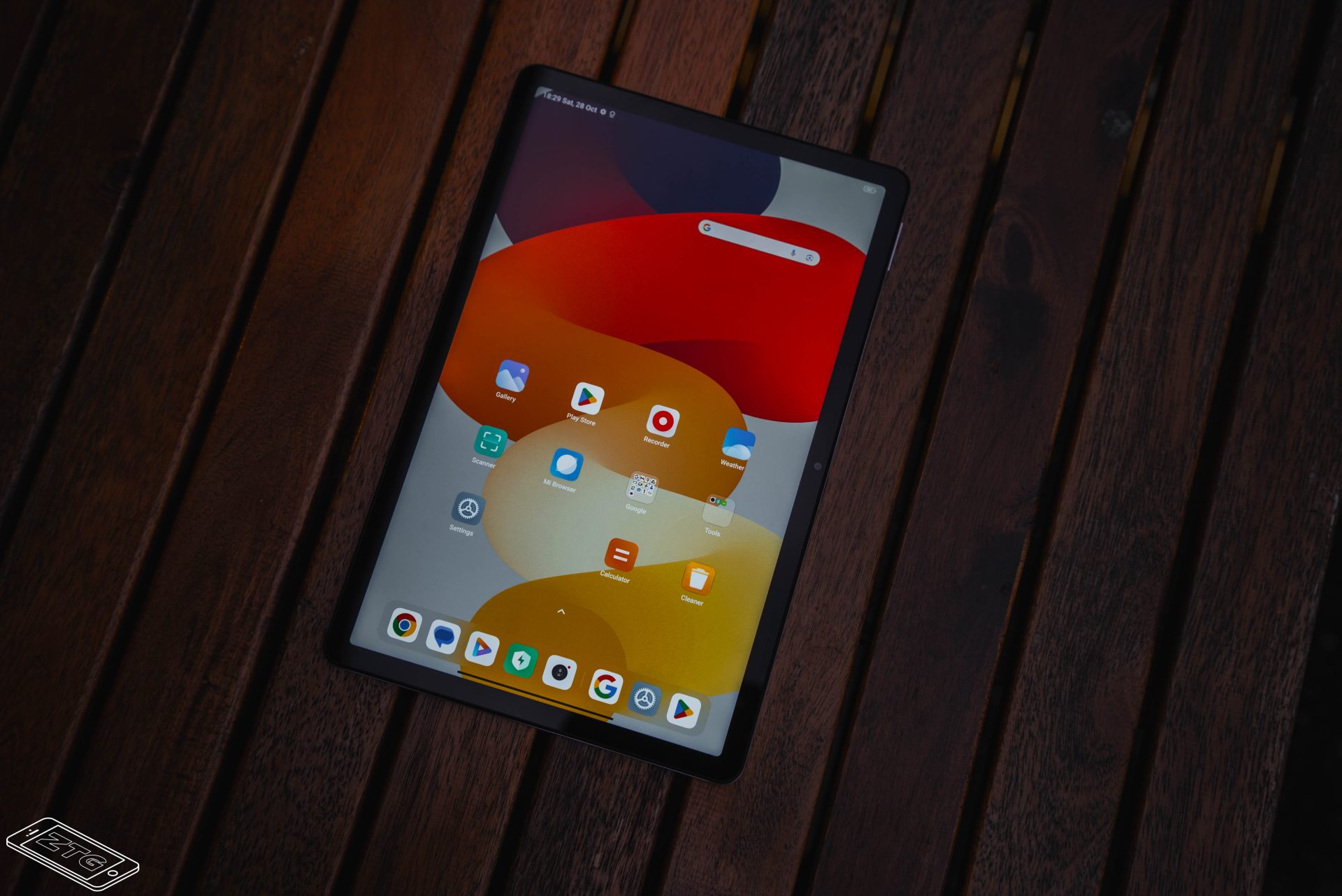 The Redmi Pad SE comes in at 11-inches, with a semi-dynamic 90Hz refresh rate that alternates between 60Hz-90Hz depending on your settings. Even in its price range you may find used tablets that feature 120Hz panels, but I personally feel that it's not that necessary considering how the Redmi Pad SE places itself in the market. It's to be a simple multimedia tablet under RM 1000 that's best suited for general purpose rather than just focusing on gaming.
That being said, colors are relatively decent on its IPS LCD panel, with a respectable 1500:1 contrast ratio that'll add some layer to the overall color reproduction. It also supports Widevine L1 so a quick trip to Netflix showed that I could stream their shows in HD resolution. Overall, I found the tablet to be quite ideal to watch shows thanks to both the screen and speakers working in tandem. The quad speaker setup may be loud but it doesn't distort, and this is actually impressive as speakers are usually the first on the list when it comes to cutting costs for budget tablets. It's more than surprising to know that that wasn't the path chosen for this Redmi.
As a Reading Device?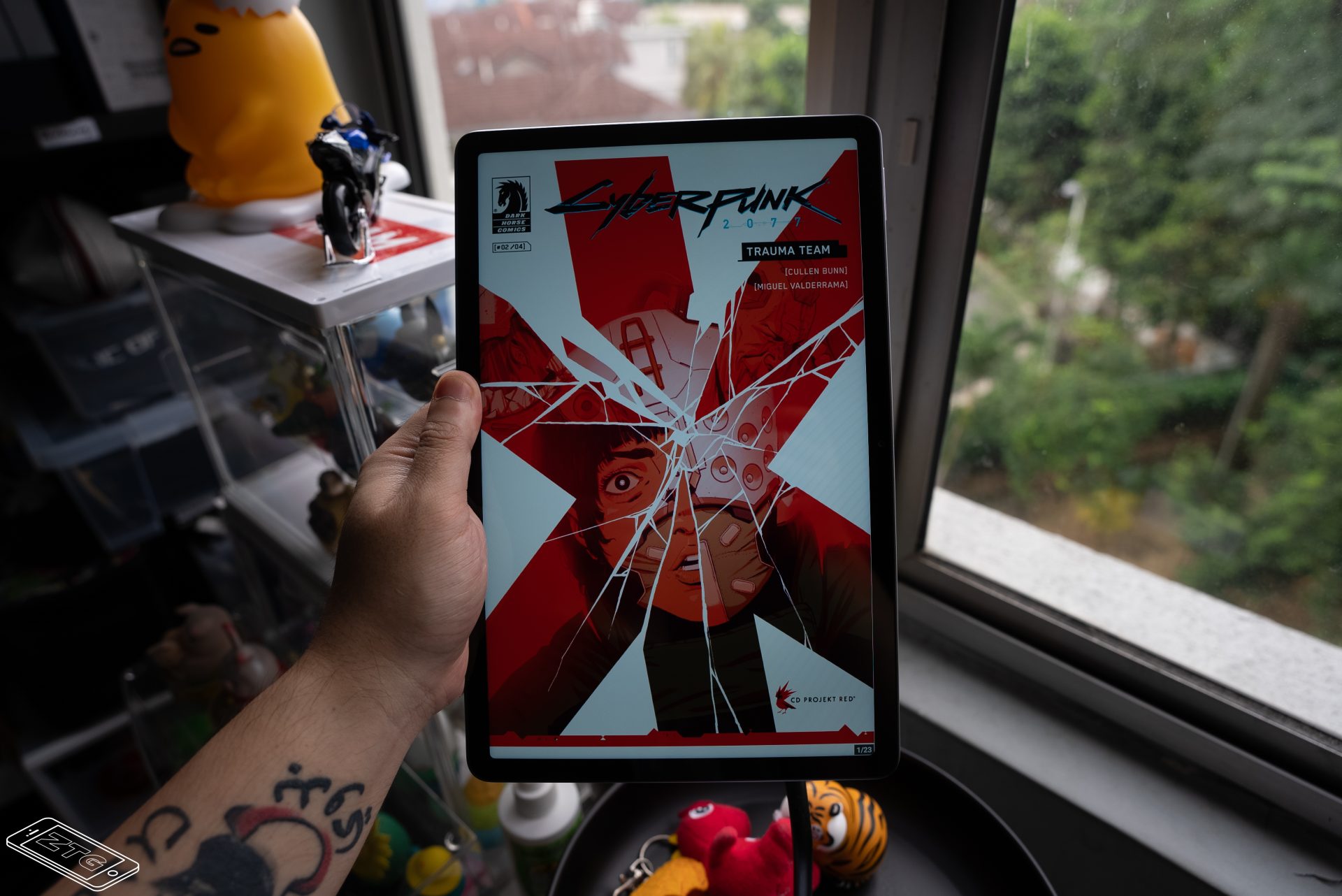 There's an interesting take for the Redmi Pad SE to be a designated ebook / comic reader. In the settings, you can toggle reading modes that'll either an eye-protecting tint (normal) or paper mode, which will give the display a matte-grain like tint to mimic a book page, which was pretty good in my opinion. Reading comics was visually pleasing, as the paper mode gave it that comic-fade in color (or maybe my eyes are too used to AMOLEDs IDK) that really felt like I was reading a physical copy of a comic!
The Battery and Performance
Packing a 8000 mAh battery unit, the Redmi Pad SE lasts a day under moderate, typical use, with some change leftover for the next day. The bulk of my use was primarily on Spotify, YouTube, Netflix, Moon+ Reader Pro and all social media platforms. Occasionally I would slip in an Office sesh or two and the tab was able to perform consistently with no delay at all. This time around, you'll get the Snapdragon 680 chipset which may be dated, but definitely tried and true. It's meant to be battery efficient, and lasting a full day is pretty much all I could ask for when it comes to gauging expectations.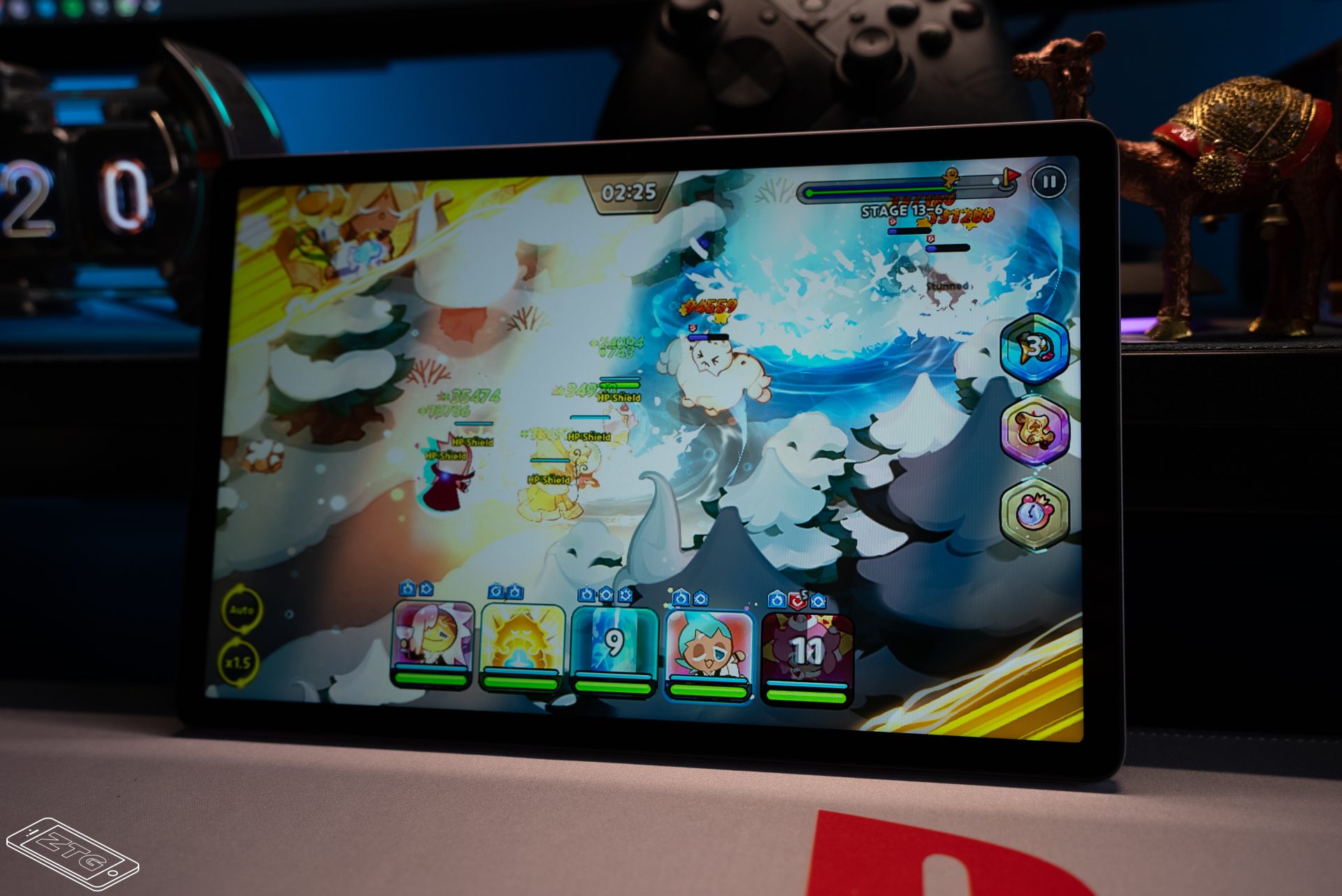 I know what's your burning question. Just how well can it play games? Well, with the minimum variant of 128GB of memory and 6GB of RAM, it's able to service optimized titles like Asphalt and Mobile Legends well, but anything beyond that, such as Genshin Impact and even Cookie Run Kingdom would be averaging between 40-60FPS on low-mid settings. It does heat up when there's a lot going on, but the spot is quite distant from your hands. The most prominent heat spot would be on near the camera module. The Redmi Pad SE would shine towards simple games that you can find on the PlayStore that children would play, such as Roblox and classic Angry Birds, which is why I recommend this tablet to be in the radar for parents on a budget.
However, it will also be a good option for business owners looking for a tablet to manage their POS systems, stream music to their speaker systems and even admin-level tasks, 6GB of RAM is definitely able to handle light multitasking easily.
The Charging Speed
Provided in the box is a 10W charger that takes well over 2 hours to fill up the Redmi Pad SE. It's definitely slow, and this is where Redmi probably started to cut cost at. If you're always on the go and you don't always have a plug point at the ready, at least the wattage requirements are low enough that a powerbank will be able to charge it at the same charging speed (just make sure your powerbank is at least 10,000 mAh!).
---
The Verdict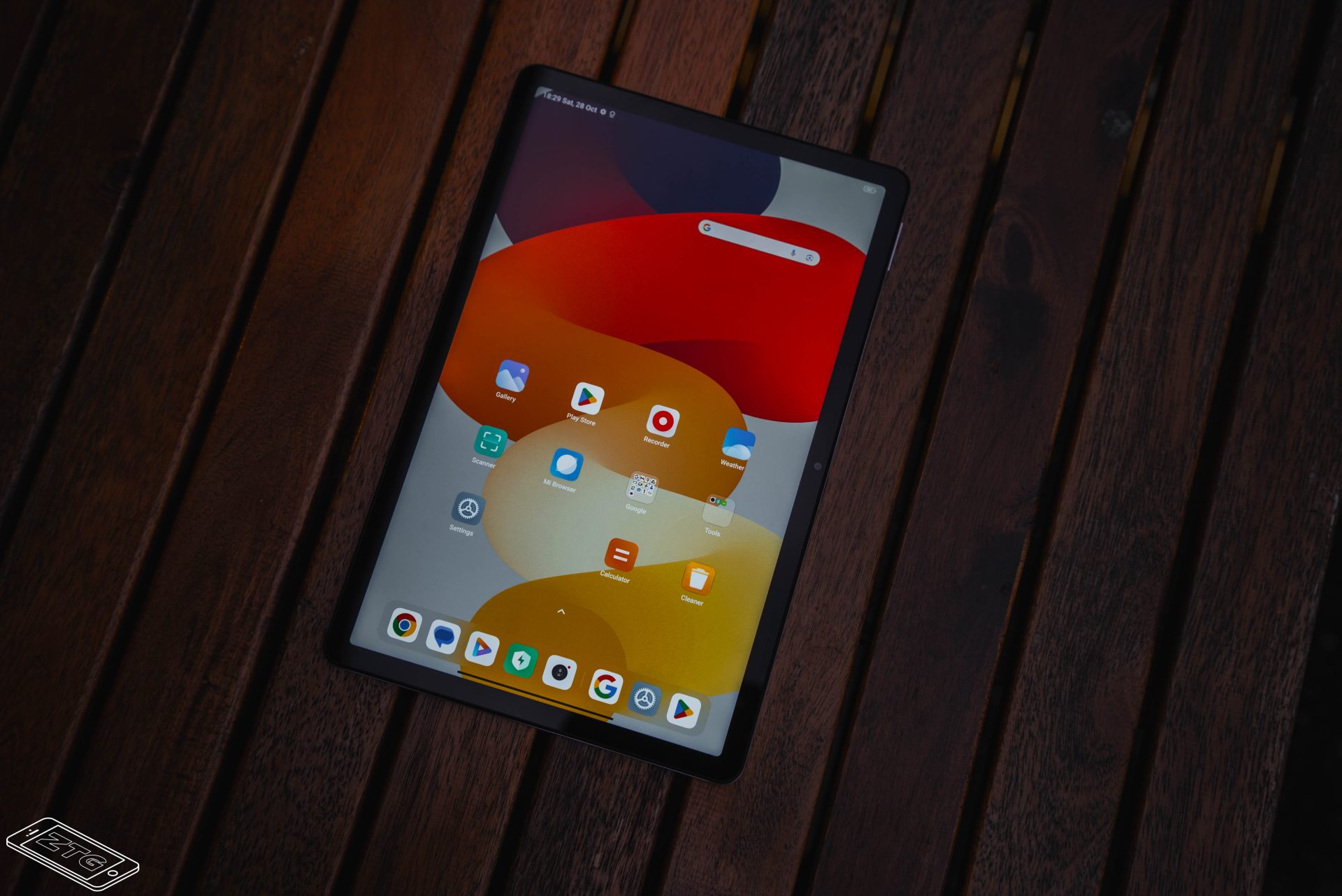 Overall, the Redmi Pad SE is a good tablet that places itself well in its price range, offering a solid metal build, decent performance and a serviceable 90Hz display that's suited for a variety of work/non-work tasks. It can play simple games well and mainstream games not so well, but that's not a point to nitpick because again, it's not a dedicated gaming tablet.
If you're looking at it from an entertainment perspective, this will work well and you'll definitely enjoy the speaker setup!