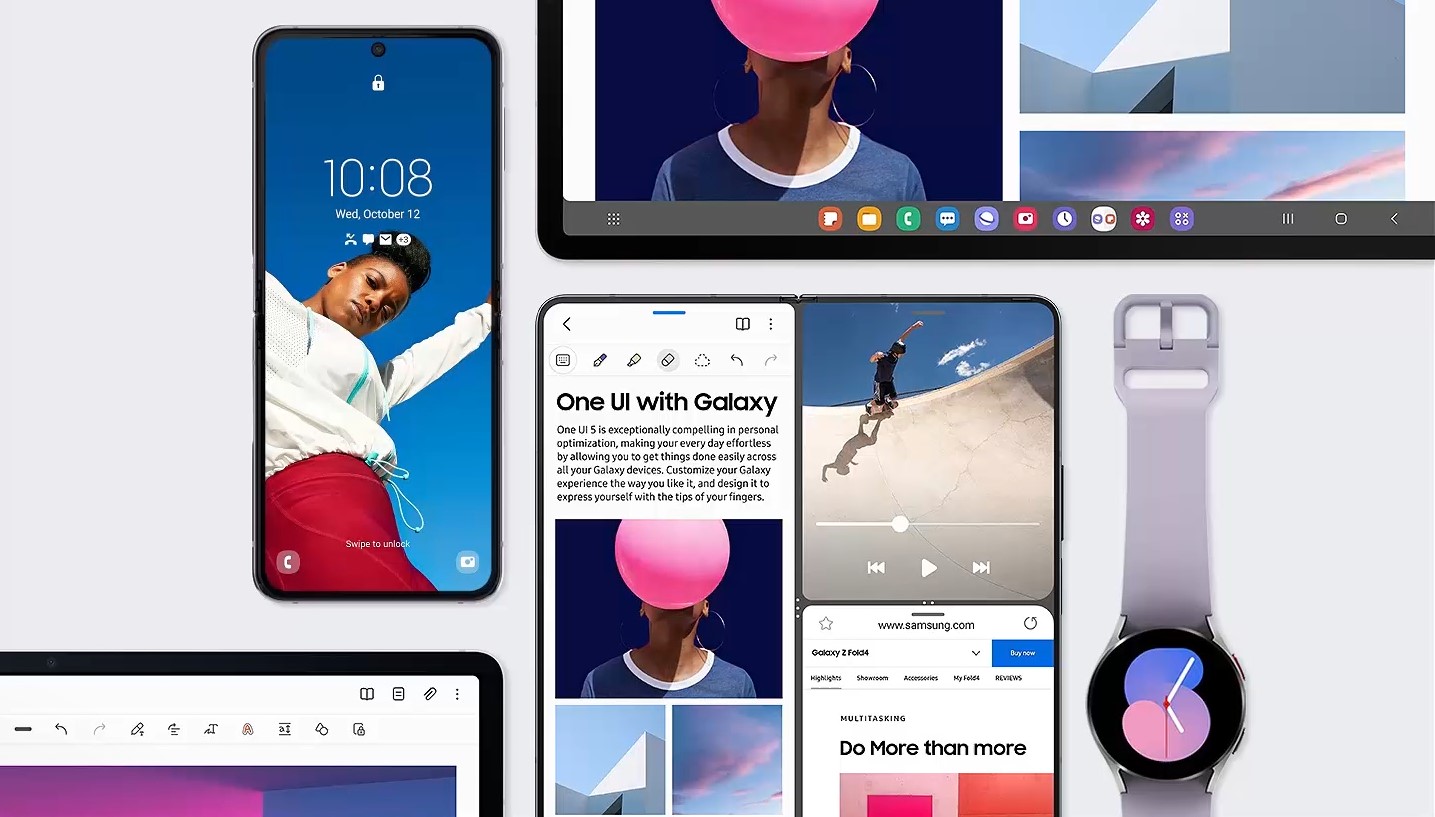 "Our mission with One UI is to reflect the unique preferences of our users in every aspect of their mobile experience," said Janghyun Yoon, Executive Vice President and Head of the Software Office, Mobile eXperience (MX) Business at Samsung Electronics. "Every iteration of One UI responds to the needs of our user community, and we look forward to user feedback on One UI 6 as we create a richer, more intuitive experience for all."
"Samsung's One UI updates are a testament to our consistency in delivering the best mobile innovation and experiences, as well as to the level of support we provide for our users." says KM Liew, Vice President & Head of Mobile eXperience (MX), Samsung Malaysia Electronics. "Consumers know that when they purchase Samsung products, they are assured of up to 5 years of security updates, 4 generations of OS updates, a 2 years of warranty, so that they have longer ownership than any other brands in the market."
Samsung's latest One UI 6 update is now available to Galaxy S23 Series[1] users in Malaysia and will be rolled out to other Galaxy devices progressively. Based on Android 14, One UI 6 enables a more user-friendly experience, bringing a complete package of enhancements to Samsung apps and features including a more streamlined design and wider options for personalization.
---
[1] Galaxy S23, Galaxy S23+ and Galaxy S23 Ultra.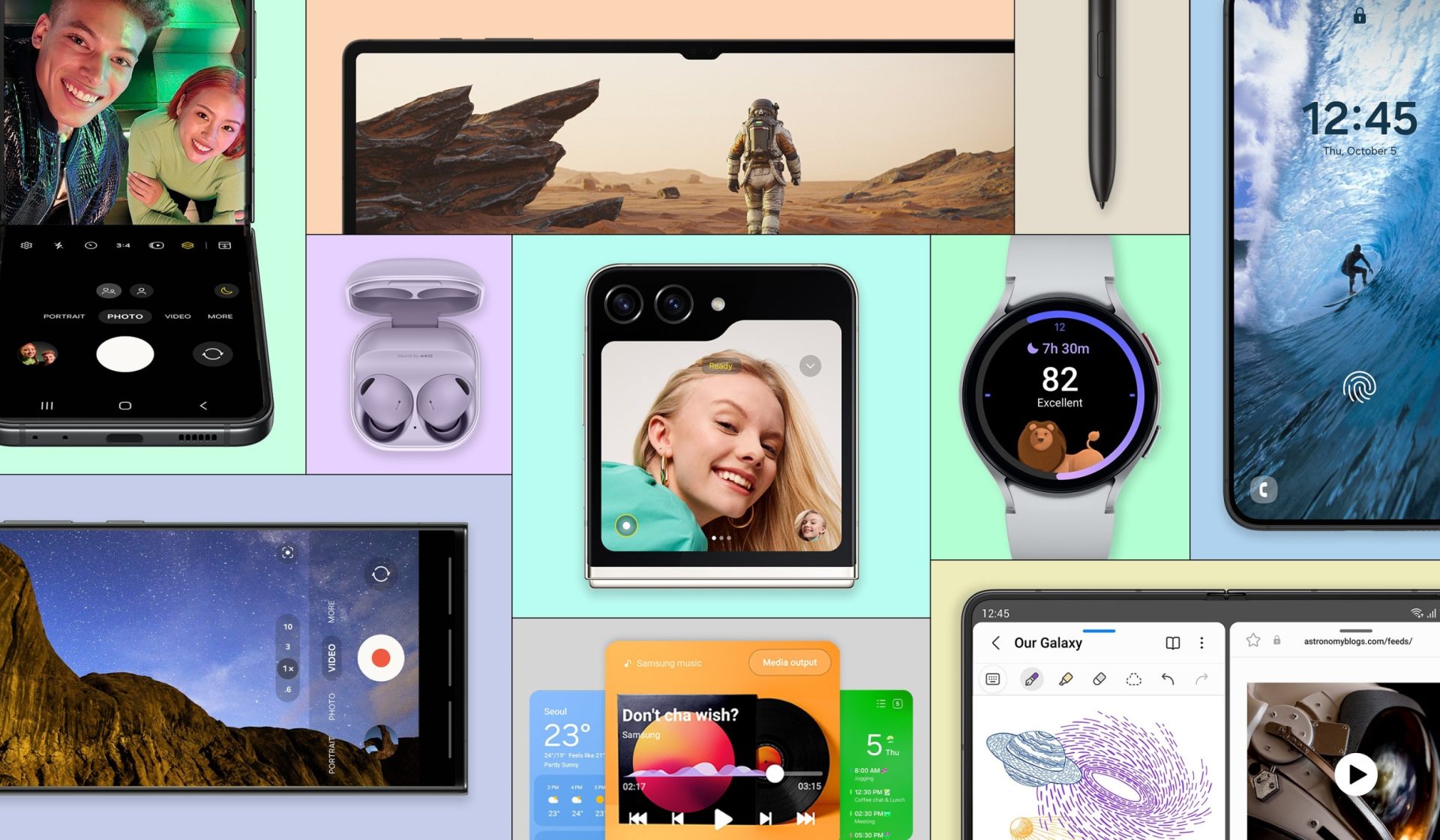 Simplicity and Ease of Access
One UI 6 makes a compelling first impression with its beautiful simplicity. Many elements have been tweaked to create a more modern look and feel, such as the impactful new default font, One UI Sans, and new emojis with more lively expressions on Samsung Keyboard. The Quick Panel has been revamped with an updated layout that makes it effortless for users to access their most used features. It is easier than ever to adjust screen visibility on the go as the brightness control bar is available by default in the compact Quick Panel. Furthermore, there is also a new instant access option to the full Quick Panel, providing faster access to settings with a single downward swipe at the upper right corner of the screen.[1] The Album Art and Progress Bar sport new designs that have been enhanced for emotional contentment.
More Ways To Personalize Your Experience
One UI 6 is loaded with great new ways for users to customize the Galaxy experience based on their own habits and preferences, so it feels even more like an extension of themselves. For instance, it is now possible to set different lock screens according to specific Modes and Routines, such as a calming photo of a forest in Sleep Mode. There is also a new custom camera widget, which lets users preselect a camera mode and a storage location — like portrait mode and a folder just for headshots. Users will also have an enhanced photo and video editing experience with AI Edit, which recommends AI editing features that are optimal for any picture, video or GIF. The new Samsung Studio allows users to check the time of multiple videos at a glace through multi-layers, and easily adjust the location or section of decorative elements.
Continuous Updates to Privacy & Security
One UI 6 also offers robust security and privacy, so users can enjoy mobile connectivity and convenience with total peace of mind. Users with a wider knowledge of security will appreciate Auto Blocker, which enables basic device usage, while blocking advanced, mostly unused features. Knox Matrix supports end-to-end encryption for both synced data and cloud backup. A light version of Knox Vault will also be applied to the Galaxy A Series once One UI 6 becomes available on the series. Meanwhile, Passkey allows safer and easier sign-ins to apps and websites.
For more information or to purchase Galaxy S23 Series, please visit: https://www.samsung.com/my/smartphones/galaxy-s23-ultra/
To learn more about One UI, go to: https://www.samsung.com/my/one-ui/
---
[1] Available when the Quick Panel instant access setting is turned on.