New Face, Leftover Legacy
Priced at RM 3199, the ONEPLUS 10T 5G has some interesting goodies with some of its old signatures being left out.
Good
Smooth OS
20 minute full charge
Solid Main Camera
Competitive Gaming Performance
Fast heat dissipation
Ungood
Lackluster tertiary cameras
Missing Alert Slider
No IP rating
---
Specs
---
CPU
Qualcomm SM8475 Snapdragon 8+ Gen 1 (4 nm)
Memory
256GB +16GB RAM
Display
6.70″ Fluid AMOLED 120Hz, FHD+
Camera
50 MP, f/1.8, (wide)
8 MP, f/2.2, 120˚(ultrawide)
2 MP, f/2.4, (macro)

16MP, f/2.4 (selfie)
Connectivity
Bluetooth 5.2, USB Type-C 3.0, WiFi 6
OS
Android 12, OxygenOS 12.1.
Battery
4,800 mAh, 150W Fast Charging
Available Colors
Moonstone Black, Jade Green
Retail Price
256GB +16GB RAM – RM 3199
What Worked
---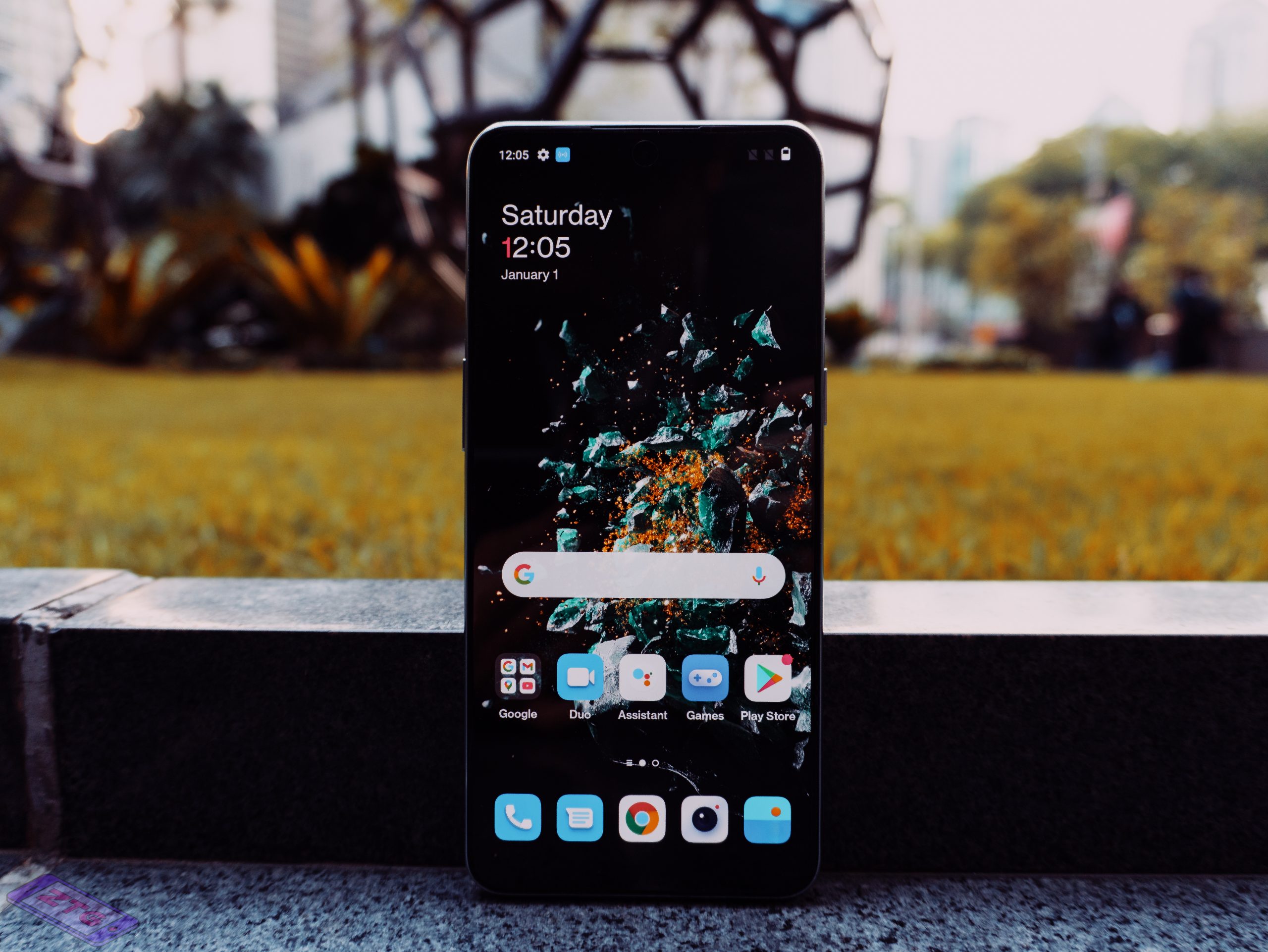 It Zips Like Thunder
Being the model that's just placed neatly below the OnePlus 10 Pro, it's strange to see the 10T outdoing the Pro in very direct areas such as performance and some hardware. To start things off, the OnePlus 10T sports the latest Qualcomm Snapdragon 8 Plus Gen 1 which offers some leads in performance over the Pro's 10 Pro. Supporting that is the same 256GB capacity but 16GB of RAM. This results in a device that's extremely speedy and smooth, and combined with a fixed-adaptive* 120Hz 6.7″ fluid AMOLED, it was no surprise that playing games on the OnePlus 10T was fast and enjoyable. If you're into demanding games like Genshin, Diablo Immortal or prefer to dive into competitive shooters, you can rest easy that the 10T Pro can get that job done without overheating or throttle.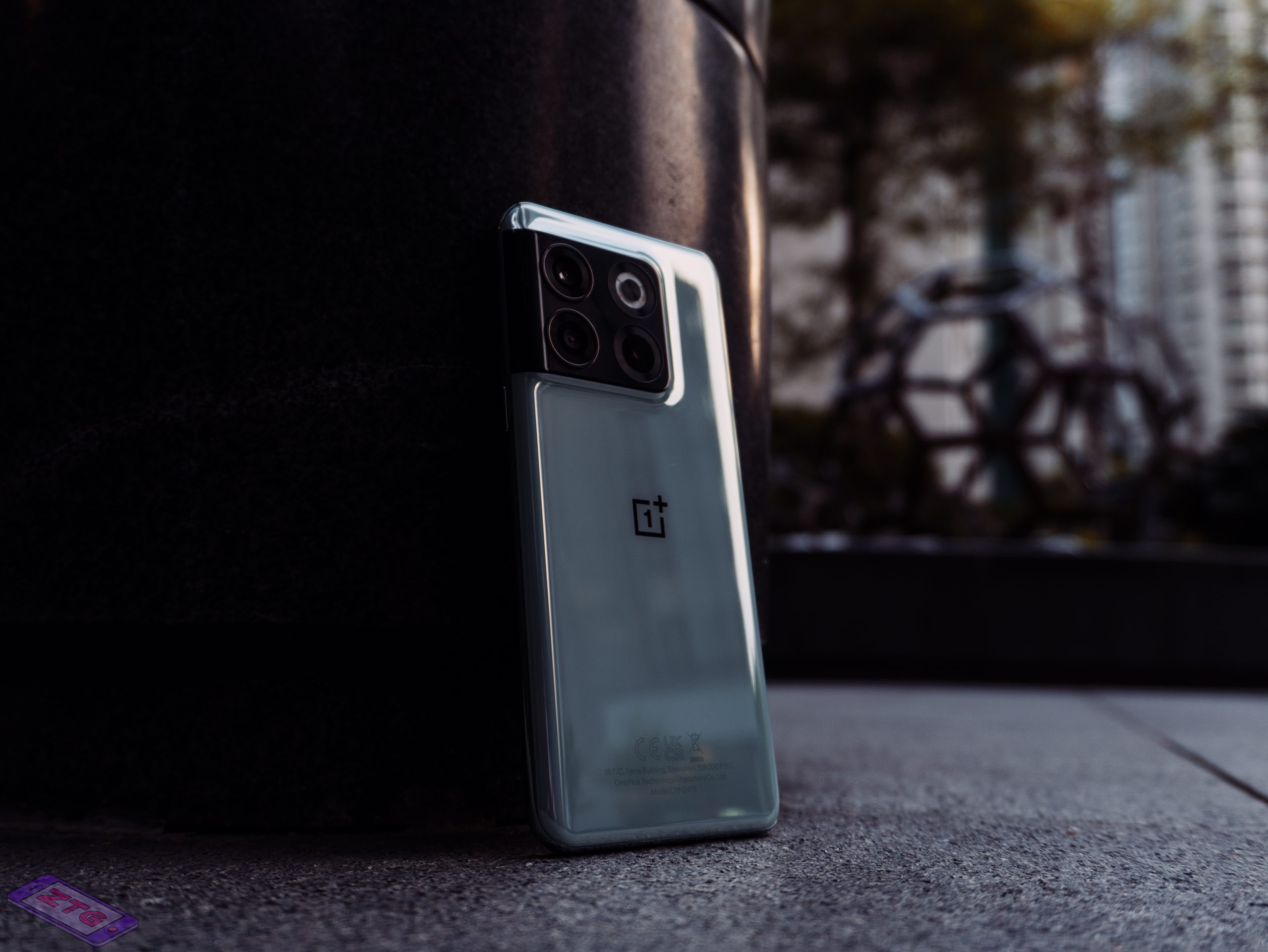 *fixed adaptive : Unlike the 10 Pro's LTPO2 fluid AMOLED which intelligently switches anywhere between 1-120Hz to save power without compromising visual quality, the 10T gets a fixed-adaptive panel which will intelligently switch between 60-90-120Hz which in the long run consumes more power over the LTPO. The thing is, I would consider the power draw difference to be minute at best so it's really not worth nitpicking it into a dealbreaker.
By that extension, the navigational experience on Oxygen OS has always been buttery due to its light weight and omission of typical bloatware that we now commonly see in smartphone manufacturers today.
Charging Speed and Battery Life
With 4800 mAh of battery under the belt, the OnePlus 10T easily navigates through a heavy day with some change, a little similar to the 10 Pro, but with the 10 Pro lasting just a little longer. The hours between these 2 ranges between 1-2 hours tops so depending on your usage it might very well end up the same. Lighter users can enjoy up to the next morning before needing to charge it back up again.
Anything concerning charging, the OnePlus 10T was able to perform faster than some of the Android world's top chargers. A flat 10T will be up and running again in 20 minutes and below, bagging the fastest market available charging speed from Xiaomi's 12 Pro which charges only a few minutes slower. Comparing to the 10 Pro, you save at least 10 minutes under the same flat circumstance.
This sets a healthy precedence for people to not charge overnight any longer since it fills up roughly the same time you'd get ready to start your day. Logically speaking, even if you were in a pinch throughout your day from forgetting to charge the same morning, a quick 10-15 minute charge would at least bring you up to 60-70% which is excellent.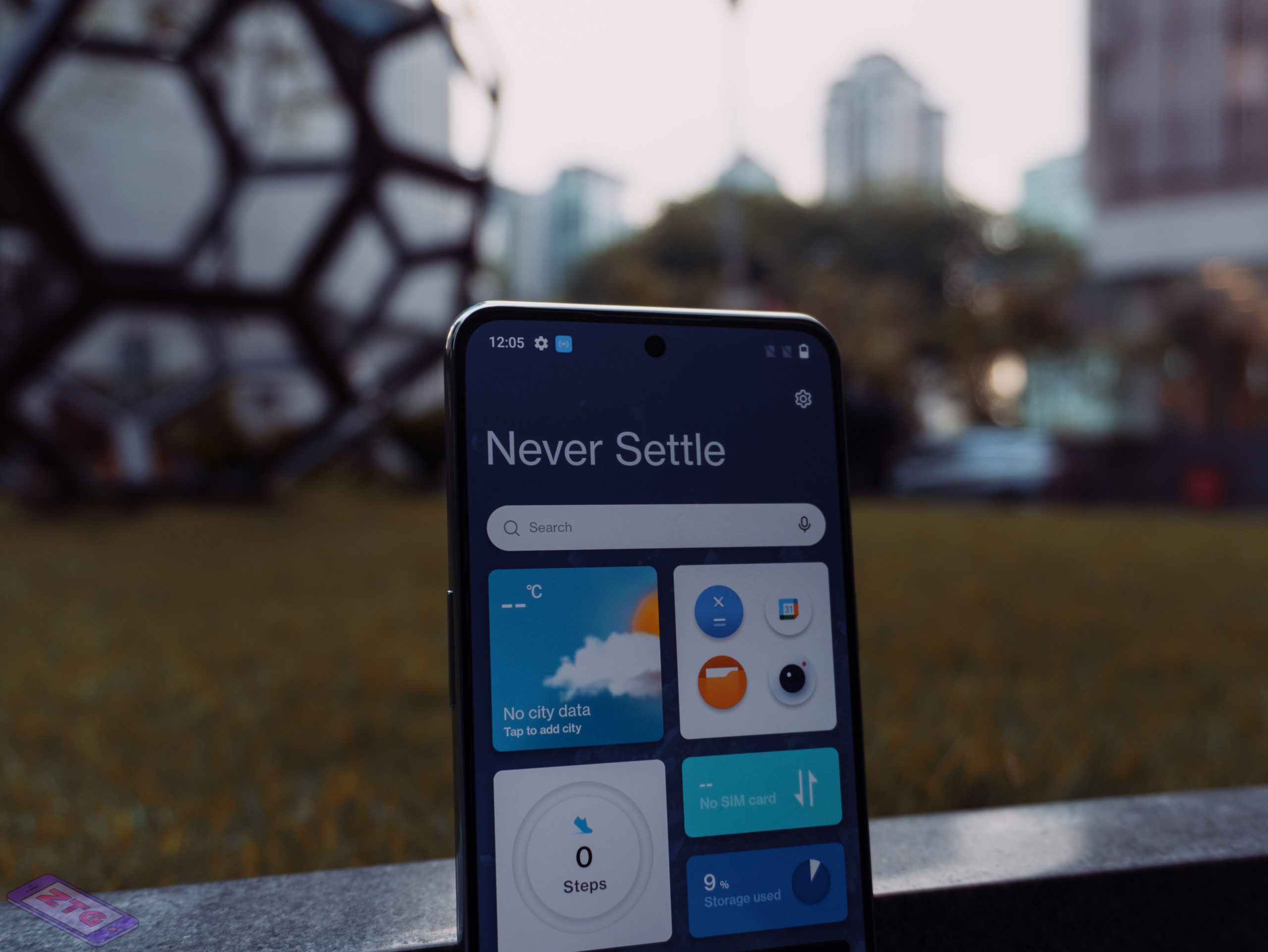 The granularity of customization here is not bad. You're able to set performance modes, pretty much allowing you to choose just how much power you want your processor to push for a specific game. You can also set whether you'd want the fans to spin or not.
The Main Camera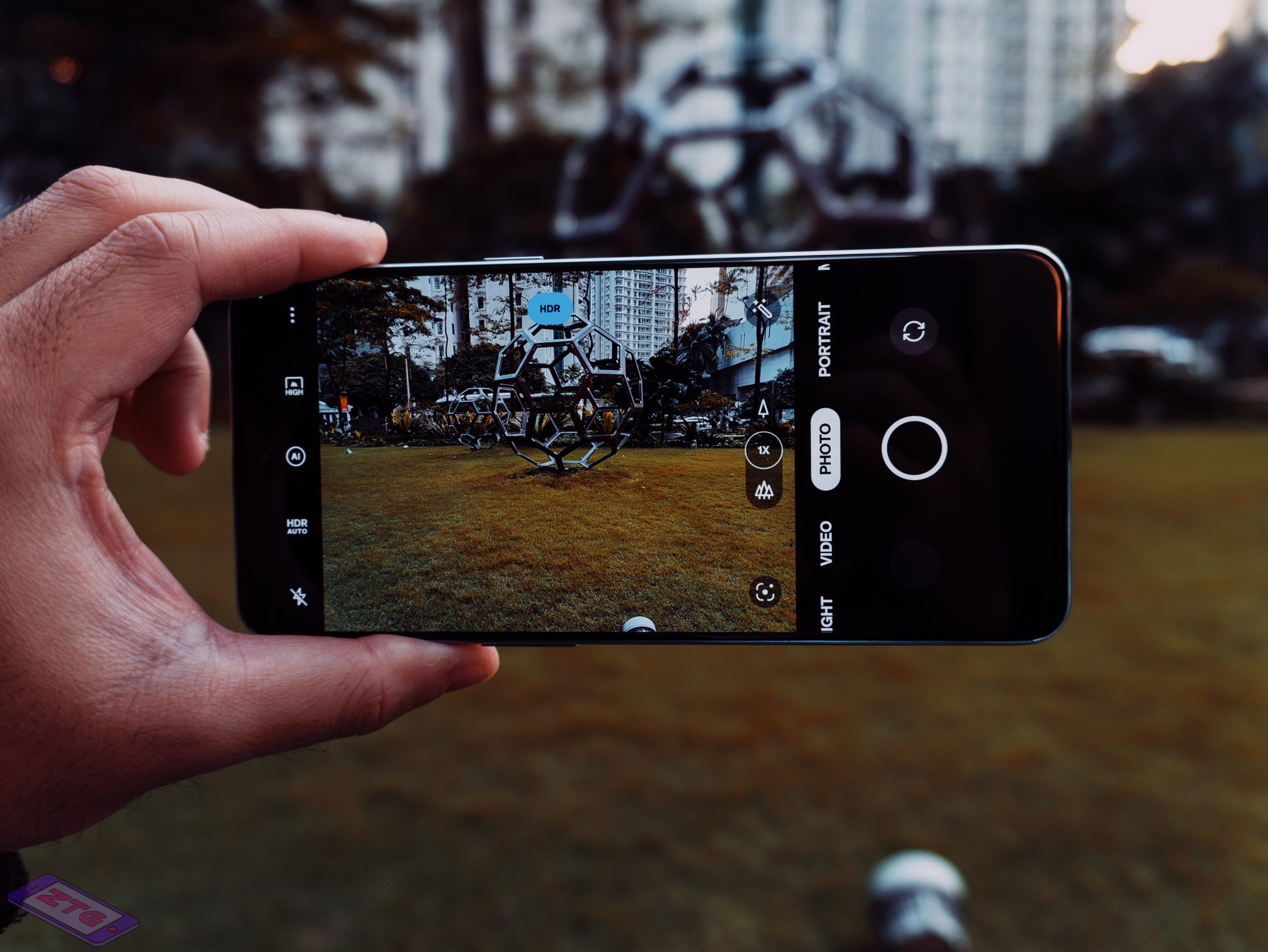 Like most competitors following the approach of having one good sensor and then forgetting the rest, the OnePlus 10T falls under that situation as well. That one good sensor here would be the main sensor, which is a Sony IMX 766 (same as the Nord 2T's!) shooter in 24mm. It's quad-binned to 48MP, but outputs to 12MP by default.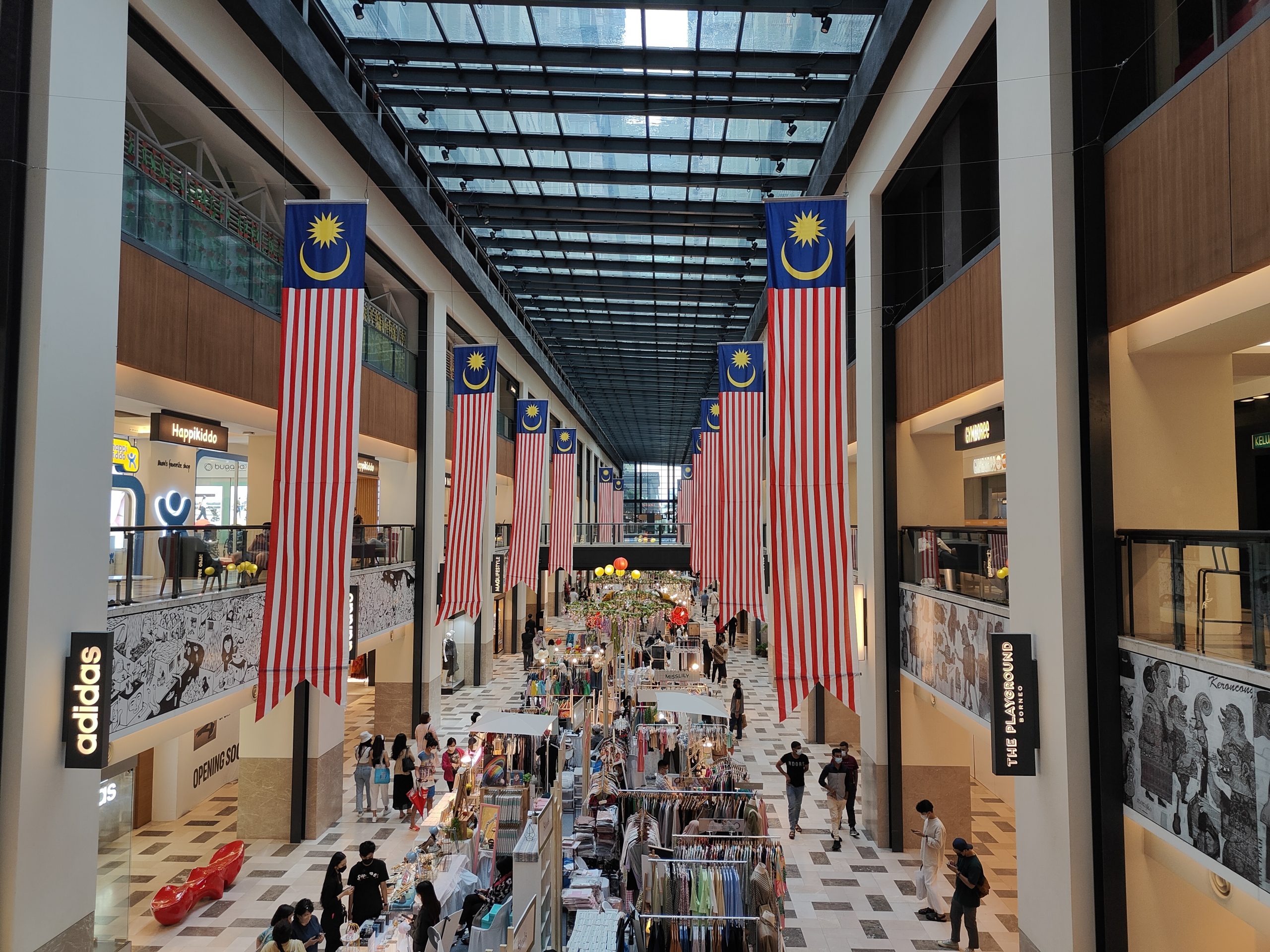 Shots are sharp and pleasing to the eye, with vibrant colors and an on-point white balance. It also has the same quirk with the OnePlus 10 Pro, which means shadows don't generally do well here and suffer from noise. It does however love highlights more, so if you're shooting in well-lit or daylight conditions, you can trust that the main sensor will deliver good images, even without any of the Hasselblad goodness.
Selfies
Although not exactly a highlight, the selfie shooter in general shoots pretty usable photos with a dynamic range lead. It does a good job eating up sunny situations and retains a good level of detail. It also has a warm bias, so if you're not focusing well, your face might end up either a little more pink or orange.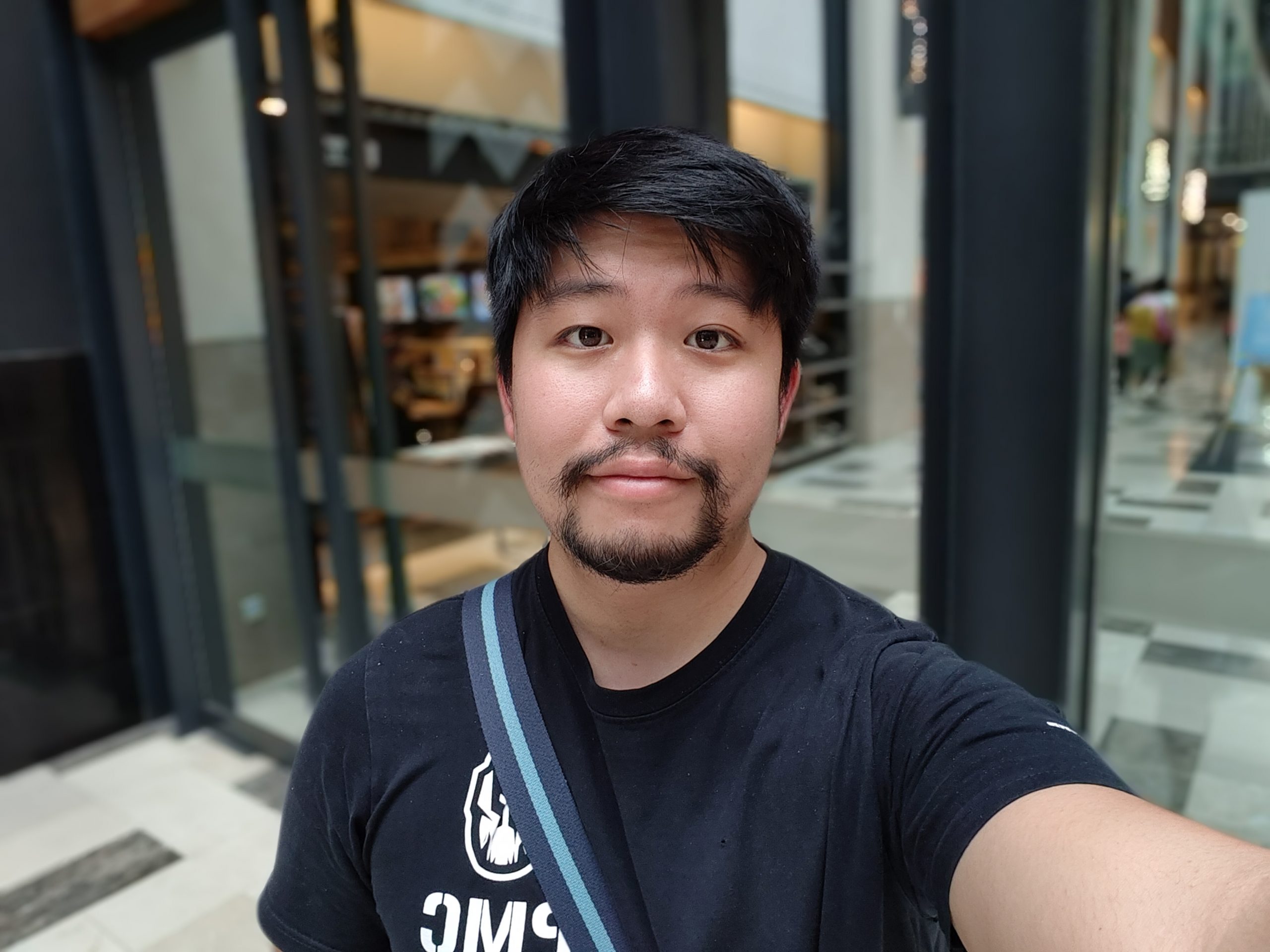 Portrait mode does its job, with a passable level of seperation with very minute clipping when the lighting goes down. I have noticed in some scenarios that even in great lighting, it doesn't wanna play to well with hair, choosing the blur, softer approach which some might prefer since most smartphones like to sharpen hair which ends up giving a really bad shine.
The Accessories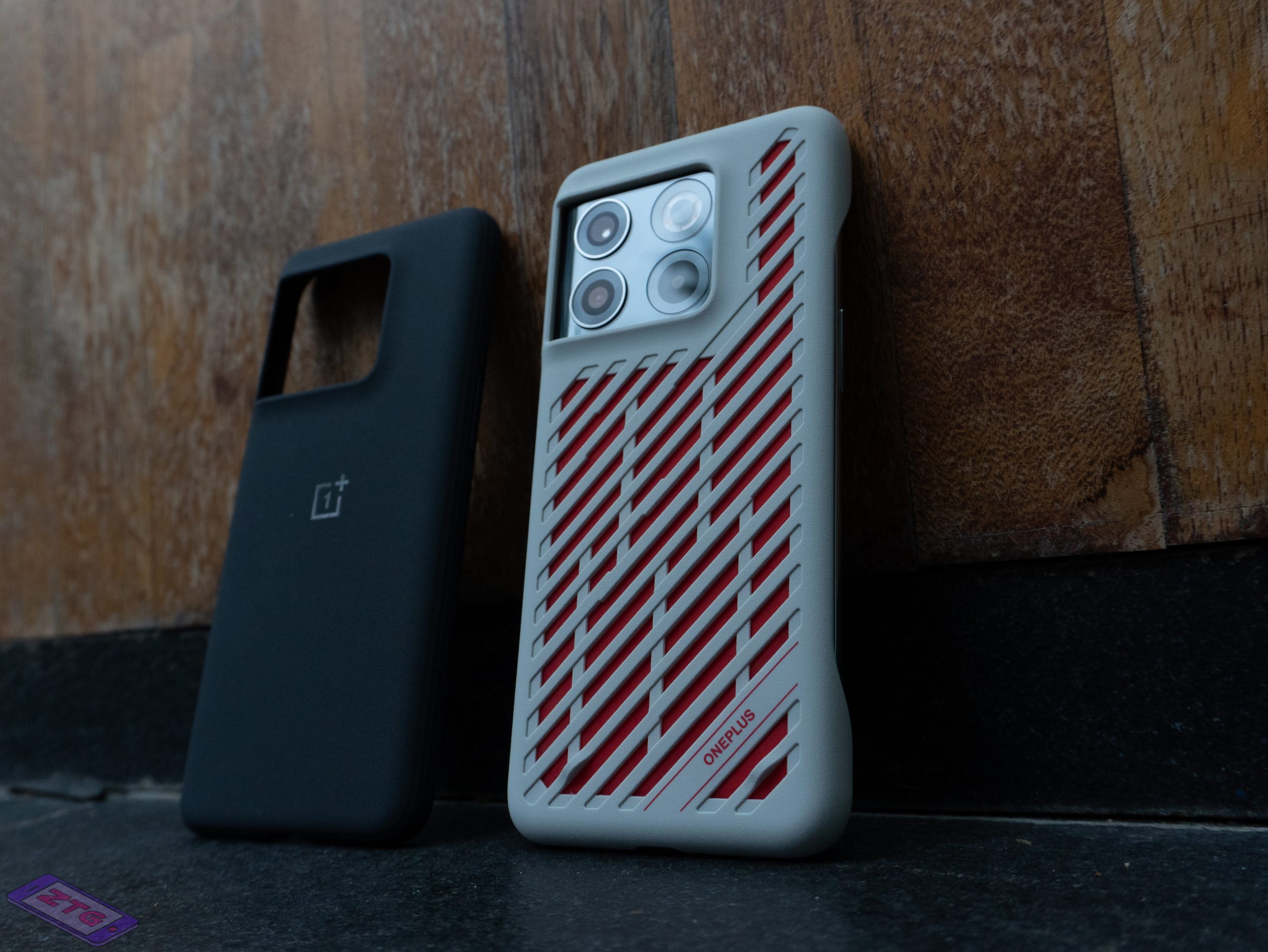 The OnePlus 10T launched with 2 cases ; The standard Sandstone bumper case and a new Glacier Mat case. Basically they're both sandtone-finish cases but I love the new Glacier Mat one. It gives off a nice, sandy and rugged finish which not only adds style but a good grip, especially for sweaty hands.
The Glacier Mat case is speculated to be RM 199 when it comes to Malaysian shores if not in the RM 209 range.
What Didn't Work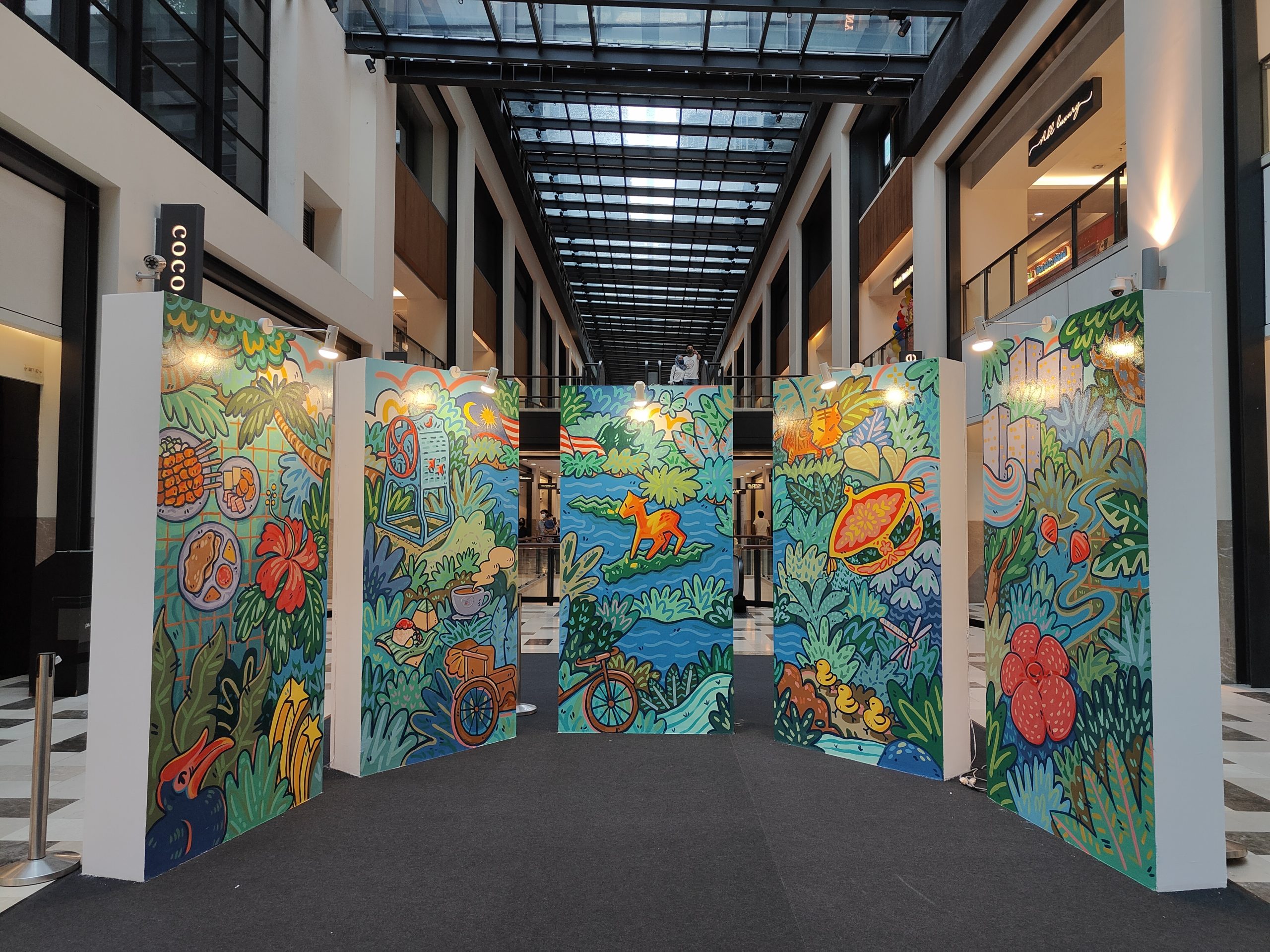 Ultrawide and Macro Cameras
This is where things really just take a dip. The 8MP ultrawide is as basic as it can get, delivering mediocre image quality with accompanying sharpness. You'll have some level of grain that cakes the image, especially prevalent in poorer lighting. There's no autofocus and we're not even surprised at this point so you can't really take close-up shots.
Speaking of close up shots, it's all done on the 2MP macro sensor. It's your typical filler sensor with poor image quality, poor dynamic range and washed out colors.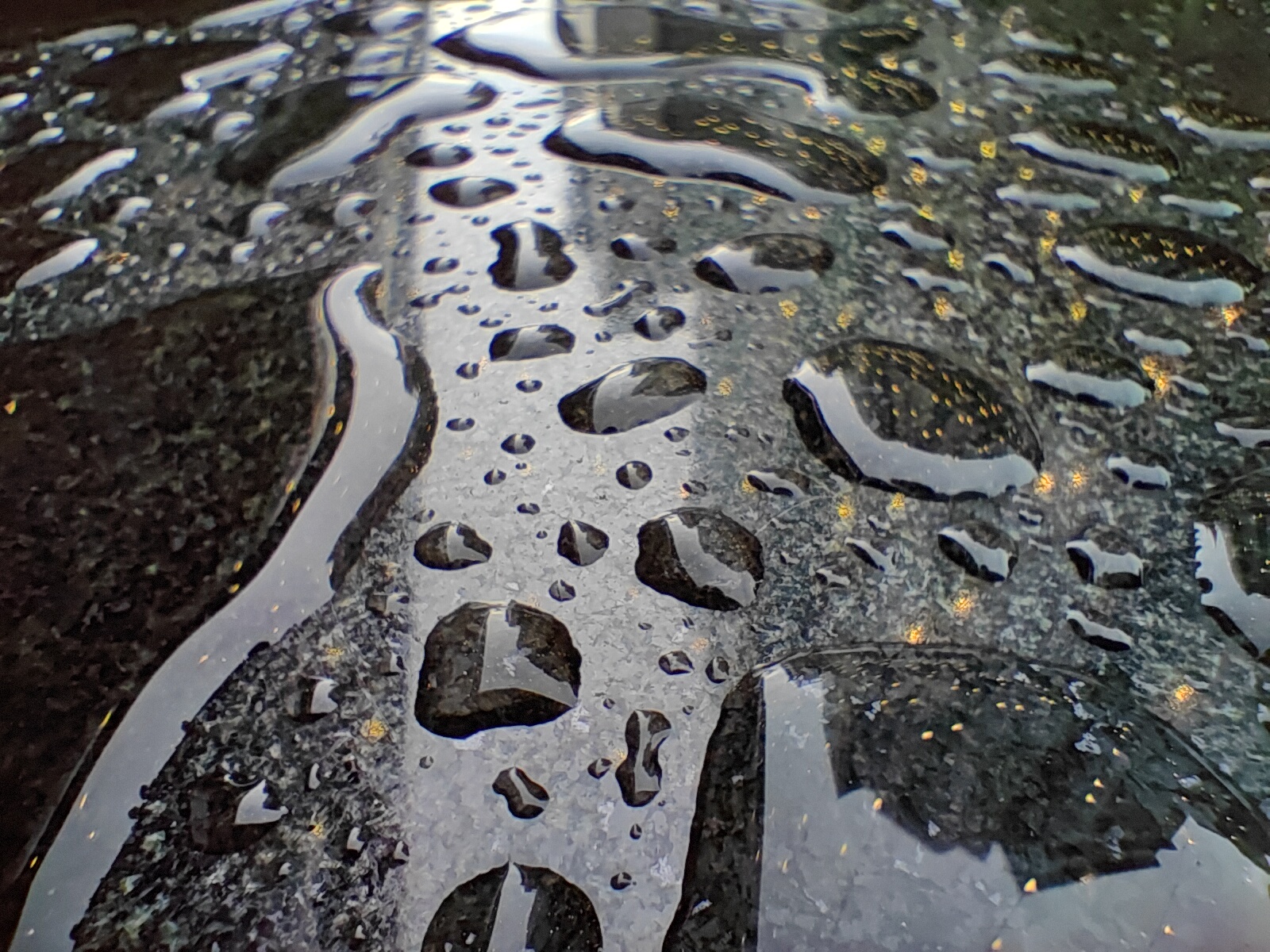 Where Is My Alert Slider?
Dang, why did this have to happen? the one thing customer-turned-fans loved about OnePlus was the alert slider. Convenience aside, it's an identity signature that the flagship killer brand gave itself back in the day, and it saddened me from a fan perspective that it's taken away. Now I have to slide down the notification drawer like every other phone that I have 🙁
Lack Of Any Water Resistance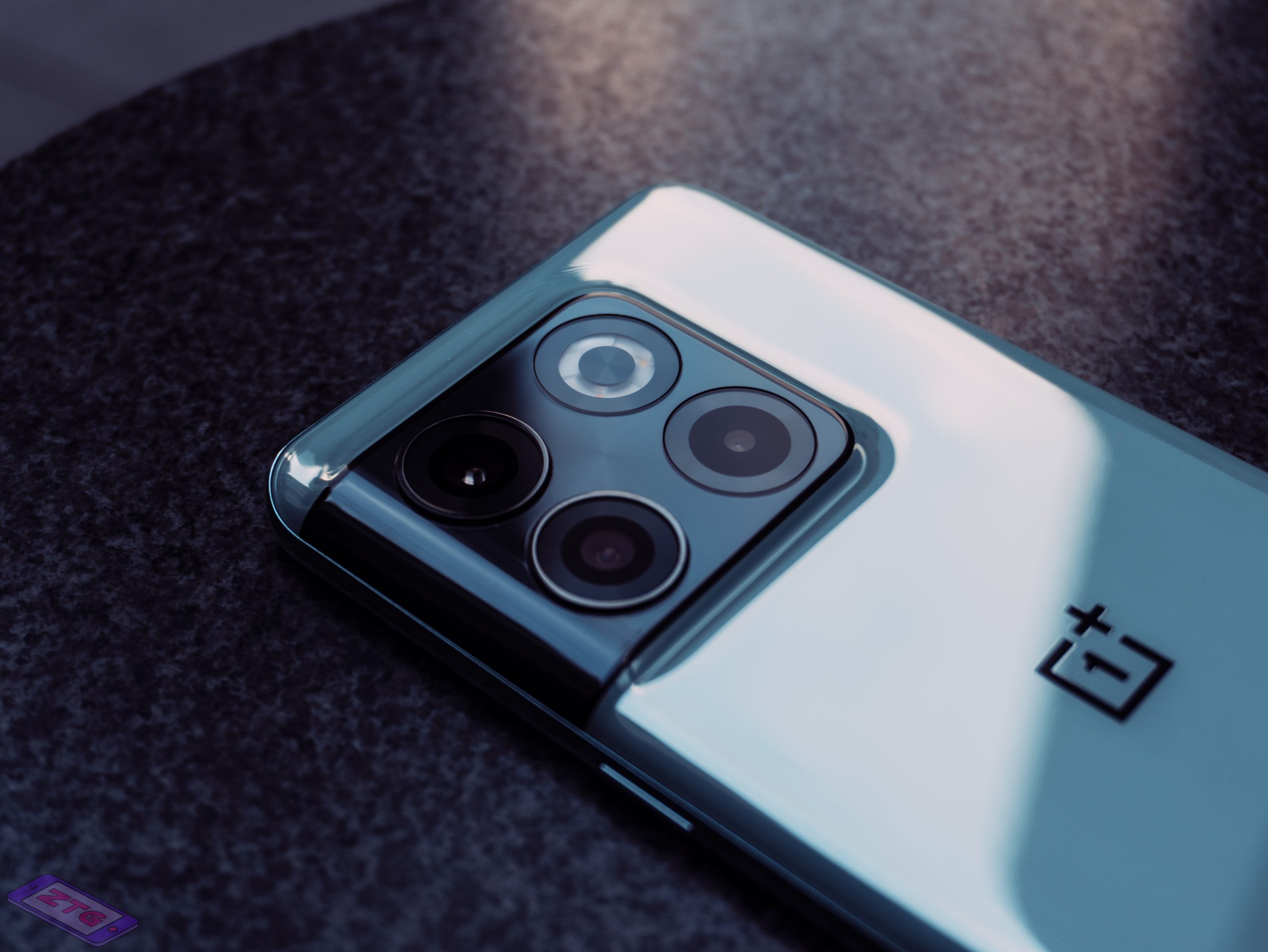 I definitely know that the OnePlus 10T is capable of some water resistance, because the US release does have IP54 rating. Perhaps regional certification have additional costs and OnePlus really wanted to hit the Malaysian market with an attractive price but I'm not one to theorize too deeply. Most if not even cheaper alternatives offer some level of IP rating and it's just odd to come into RM 3K territory without it.
---
Still Can Be A Solid Daily Driver With Semi-Acceptable Quirks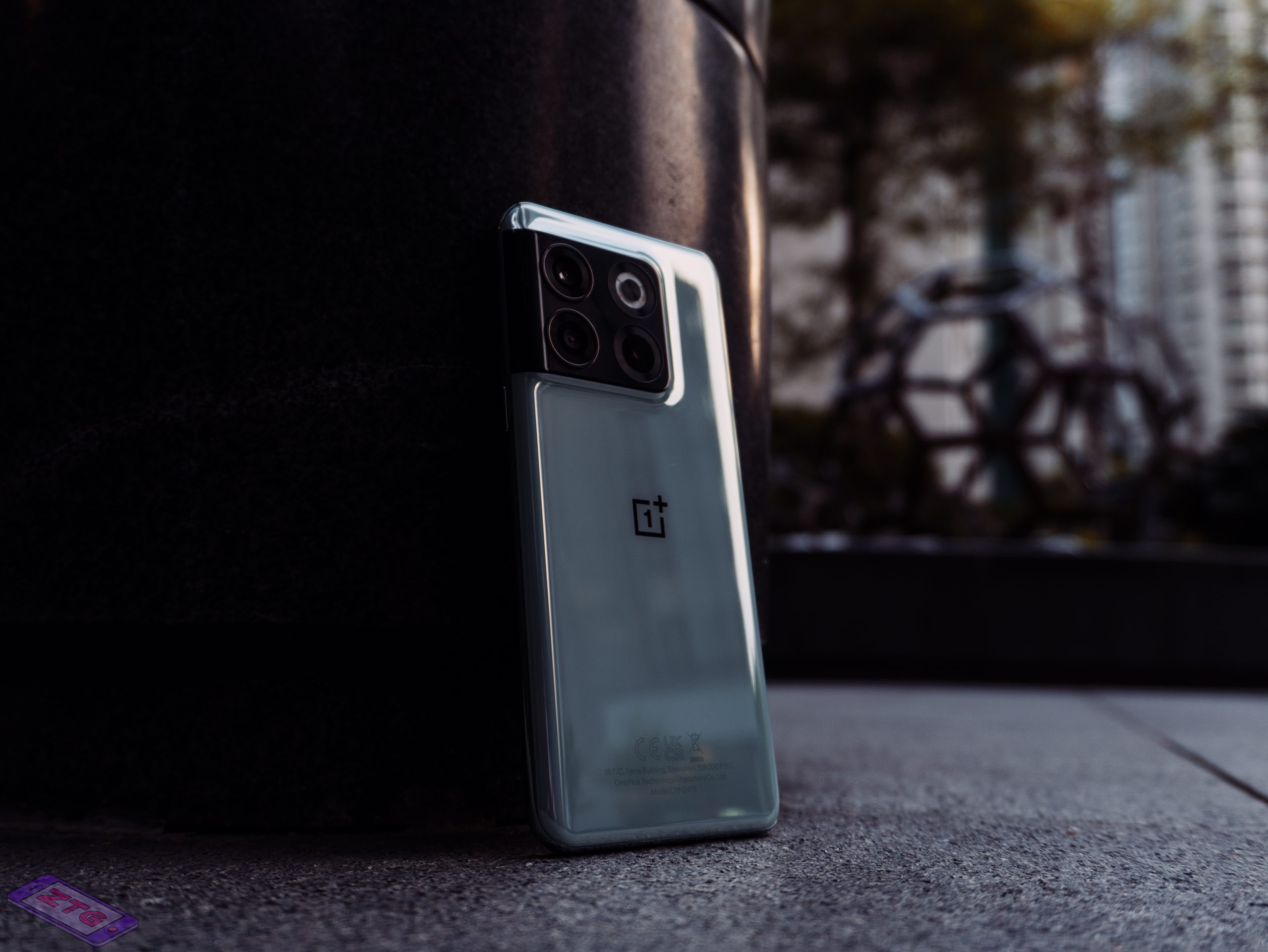 Okay so apparently I have more things to like about it than to dislike, with the biggest issue being with the tertiary camera sensors and the missing alert slider.
Out of that, the OnePlus 10T is actually likable as a daily driver that lasts long, has a nice screen, play games and run lots of apps well.
To compensate for poorer camera performance, there's a good processor and a solid amount of storage and RAM that no other phone has in the RM 3000 range. Although Android doesn't generally need that much RAM (in fact, even 6GB would suffice) to run well, it will still affect overall performance in its little own way.
The design would appeal to some new-gen OnePlus fans, and with such stylish 1st-party cases, it's hard not to look at this phone and say damn, it looks kinda cool.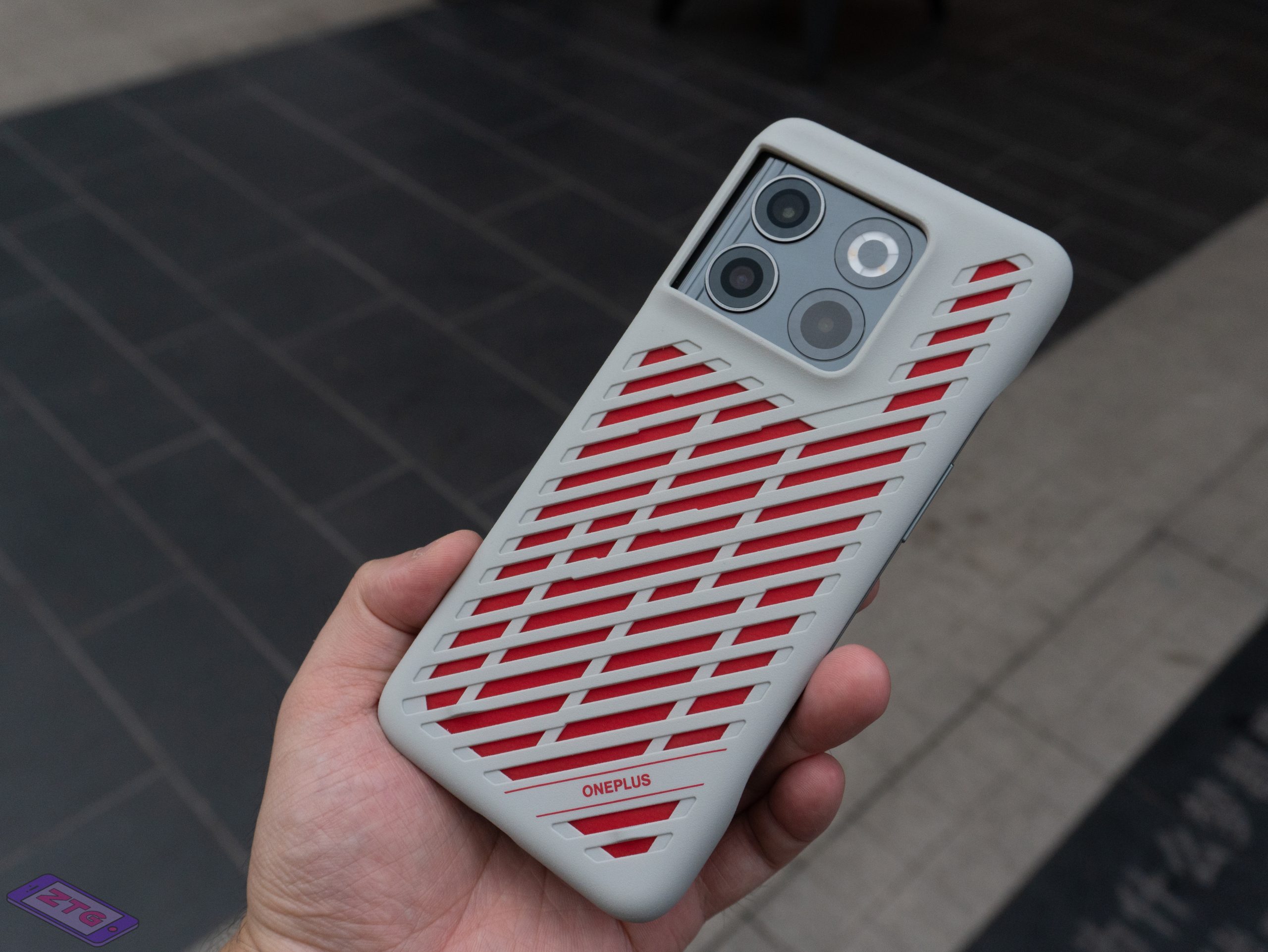 Recommended for those who need fast, smooth daily operations, shorter battery top-up times and a conversation start where you get to say "My phone has the same amount of RAM as my computer".