The Nothing Ear (1) was severely over-hyped when it first made its rounds all over internet news and for good reason. Founded by OnePlus co-founder Carl Pei and supported by Google Ventures as well as celebrities like Casey Neistat, Tony Fadell, and Kevin Lin, has generated a lot of buzz surrounding its first product launch. We put the Nothing Ear 1 through its paces to see if they live up to the hype.
[UPDATE: As of 3rd April 2022, the price has dropped to RM 399!]
Disclaimer: The Nothing Ear (1) provided to us was NOT directly from Nothing HQ. We did not receive any form of compensation from anyone, monetary or otherwise. Enjoy!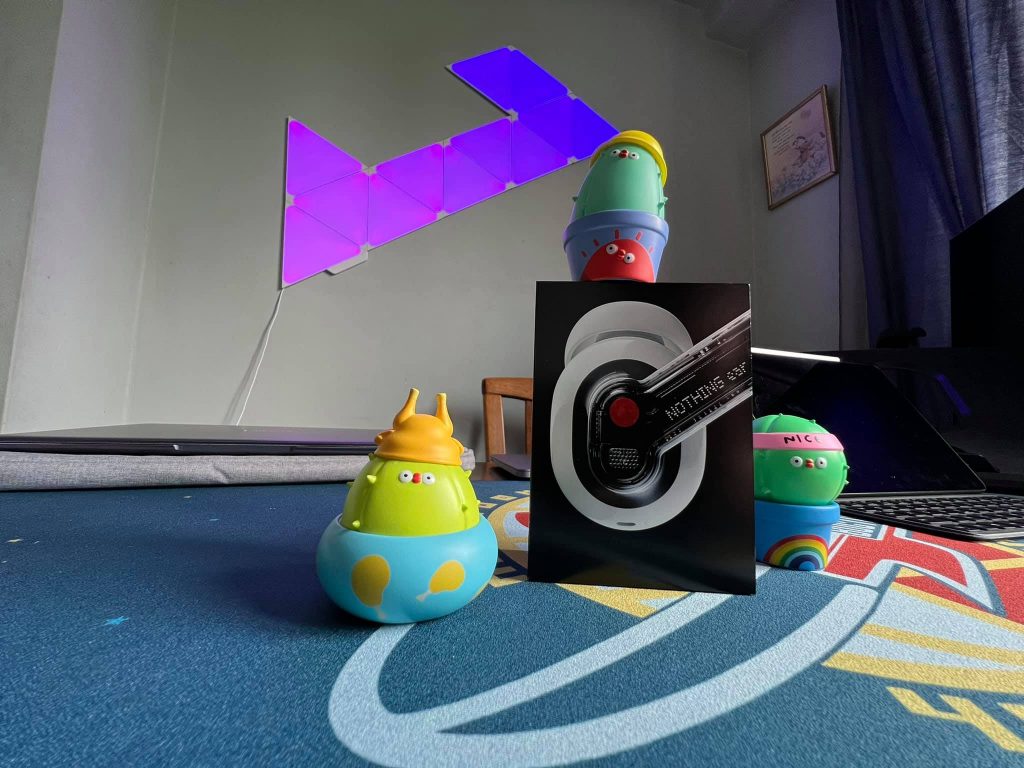 ---
Nothing is quite the Something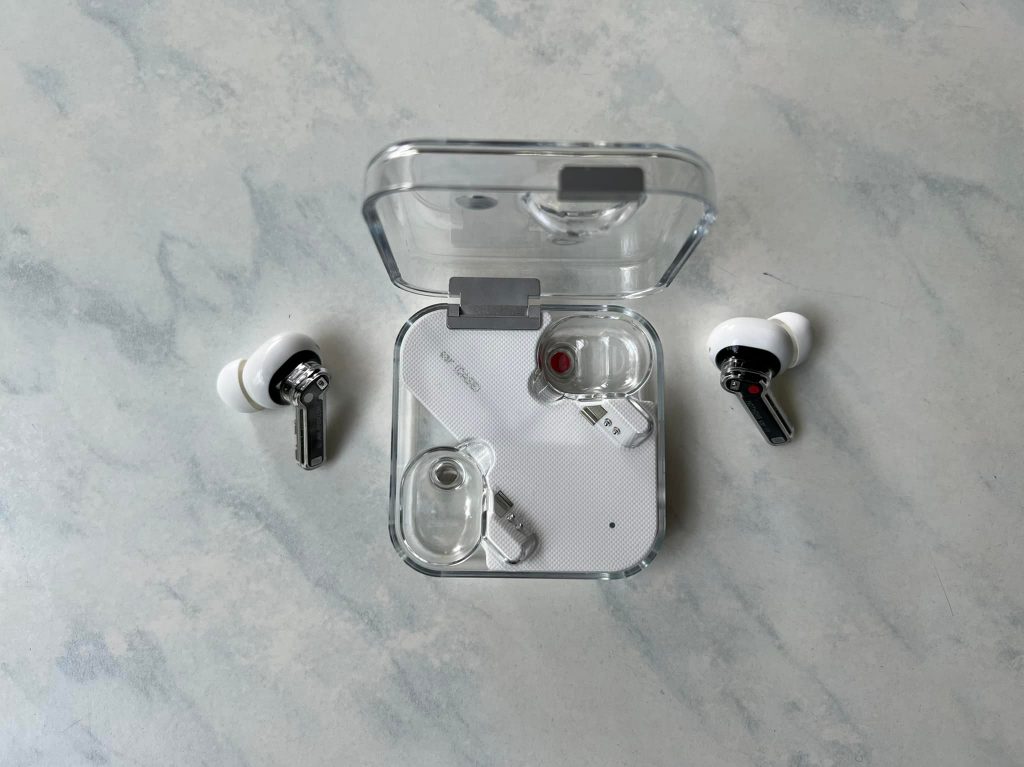 With the aim to "reveal the raw beauty of technology", Nothing wanted to make earbuds to capture the eyes first before the ears, and they managed to achieve that by giving it an overall transparent design language where you can see the internals immediately. That however, is just for show as most of the important bits are still well hidden inside the seemingly "transparent" case.
The buds are held in place by magnets and a small hole in the case, with white and red spots identifying the left and right earbuds, respectively. Each bud weighs only 4.7 grams, making it ideal for workouts and running. If you're caught in the rain, the buds are protected with an IPX4 rating. The case however, is not, so do keep the case in your pocket or bag to avoid any damage water can cause.
"The Buds are Apple-eque and there's no denial"
The Ear 1's totally look like the AirPods Pro with a shorter stem. The stem contains the sensors for control such as pause, play, skip and swithing between transaparency / noise-cancelling profiles. It doesn't activate via a gentle squeeze like the AirPods, but by lightly tapping on them. The in-ear detection was quite accurate and responsive, pausing music when the earbuds are out of your ears and resuming play when they are back in. It can be toggled using the Nothing Ear 1 app on the App Store / PlayStore.
You can also control volume (something the AirPods Pro can't do) by simply swiping upwards / downwards on the buds stem (facing outwards).
In the box includes silicone eartips in 3 sizes. The ones that were already installed on the Ear 1's were already good on me and offered a comfy fit with a reasonably tight seal.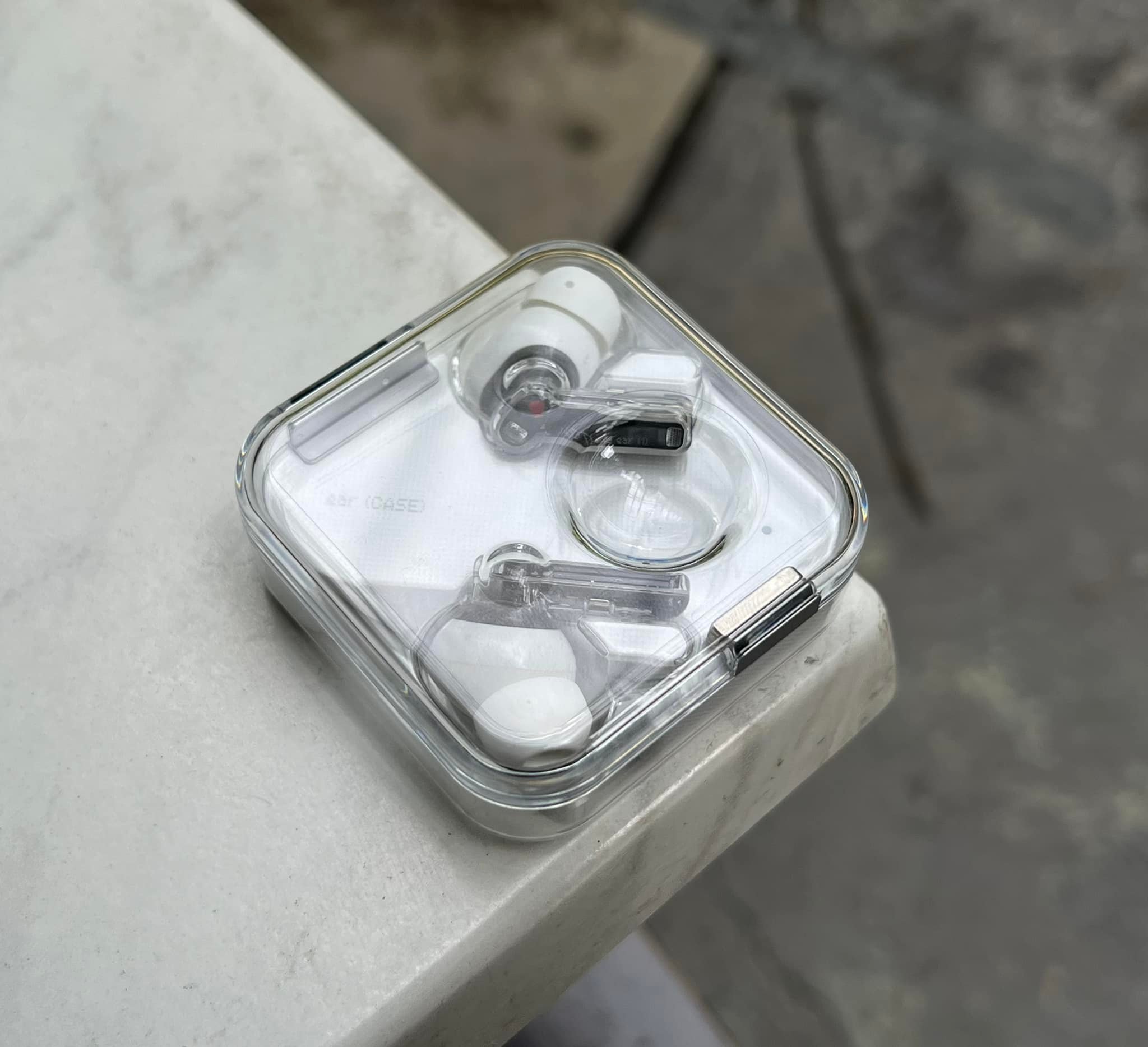 Pairing (Android and iOS)
The pairing experience is pretty straightforward (especially for Android users).
You simply just have to open the case up and you'll be able to see the Ear 1's in the settings. click pair and you're done.
For those on iOS, you need to hold the pairing button for a few seconds and it will initiate pairing mode. From there you'll be able to see it in the settings and you're good to go.
The Ear (1) app is useful to a degree
The Nothing Ear (1) has a companion app, simply named Ear (1). It's listed on both the Android PlayStore and Apple App Store and you'll be able to do the following things in-app:

• Check battery levels
• Change Active Noise Cancellation mode
• Turn on/off and customise gesture controls on your earbuds
• Turn on/off In-ear Detection
• Ring your earbud using Find My Earbud
• Change Equalizer settings
• Update your ear (1)
• Get tips & support
The app is pretty optimized and seems well made, with all the features above working without a flaw on both our Samsung Galaxy Z Flip3 and iPhone 13 Pro Max. One thing that I feel is a let down is that the equalizer is not as customizable as we'd like. You get presets like Bass and Treble boosts, with not way to fine tune ourselves, right down to granular details. We're not quite sure if the feature's not quite ready yet or if there'll even be an update at all that would unlock it for us. Either way, there are 3rd party options out there but we'd prefer it to be from the manufacturer instead.
The Daily Listen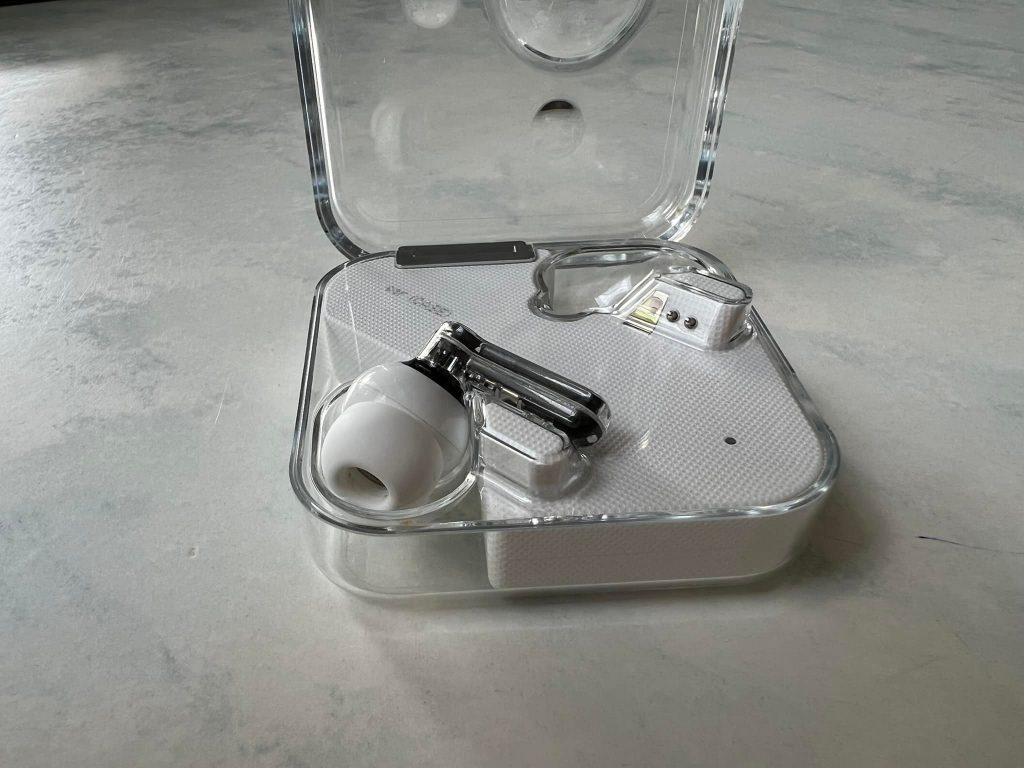 In terms of sound quality, I think the Nothing Ear 1 can be enjoyed only by the common consumer that doesn't require heavy bass. Because the Ear 1's aren't bass heavy, they make up for it in low and midrange frequency response, which I deem to be accurate and on-point.
The bass doesn't overshadow other sounds and that made me happy, as it meant that I could enjoy more guitars, vocals and drums without having anything sound out of place. Come to think of it, they play like the Sony earbuds of yesteryear with a bit more wetness.
If you insist on kicking the bass up a notch, you can do it from the built-in equalizer in the app and selecting "Bass Boost". The result adds some kick to your overall listening experience but it won't be mind-blowing. The Ear 1's are still not as bassy as most at the end of the day and the EQ can only do so much. They really are meant to be used to listen to music with balance and accuracy.
Zen's Testing Playlist
Somebody's Watching Me – Rockwell
Your Love is Black – Kaskade
Hot Requila Brown – Jamiroquai
Money – The Drums
Promises – NERO
Battery Life is mainstream but not competitive
The Ear 1's definitely lived up to Nothing's claim of 4 hours 30 minutes of ANC listening and 6 hours without. They lasted within an acceptable margin on a single charge. The case adds an additional ~30 hours of charge and that fits in with other earbuds in its class.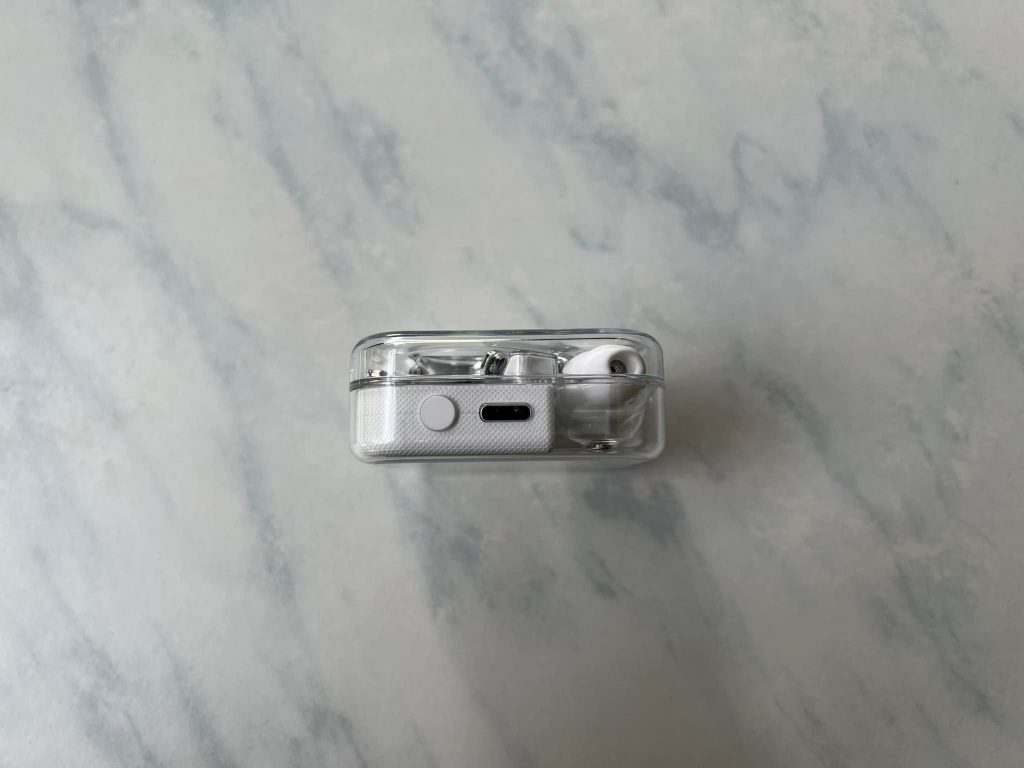 The buds support fast-charging, reloading you with an hour's playback from just 10 minutes of charging them. The case is charged by USB Type-C, and charging the case for 10 minutes gives you up to 8 hours of listening time, and a fully charging the case takes about an hour. If you're not in a hurry, you can charge it wirelessly if you have a Qi charging mat lying around, which will take hours since its of lower wattage and that's good for the battery pack.
| Noise Control | Battery Life (Single Charge from 100%) |
| --- | --- |
| ANC ON (Maximum) | 4 Hours 25 Minutes |
| ANC OFF | 5 Hours 48 Minutes |
Mics Were Ordinary at Best
I expected the mics to be weak but I found the Nothing Ear (1) to perform with a level of decency and loudness. The stems were short and it expectedly picked up a lot of the background and one might find themselves being too loud during some calls. The 3 mics are able to provide some level of clarity, but lack in certain sharpness that makes your voice sound a little soft if not gentle. You should not be picking these up just for taking calls.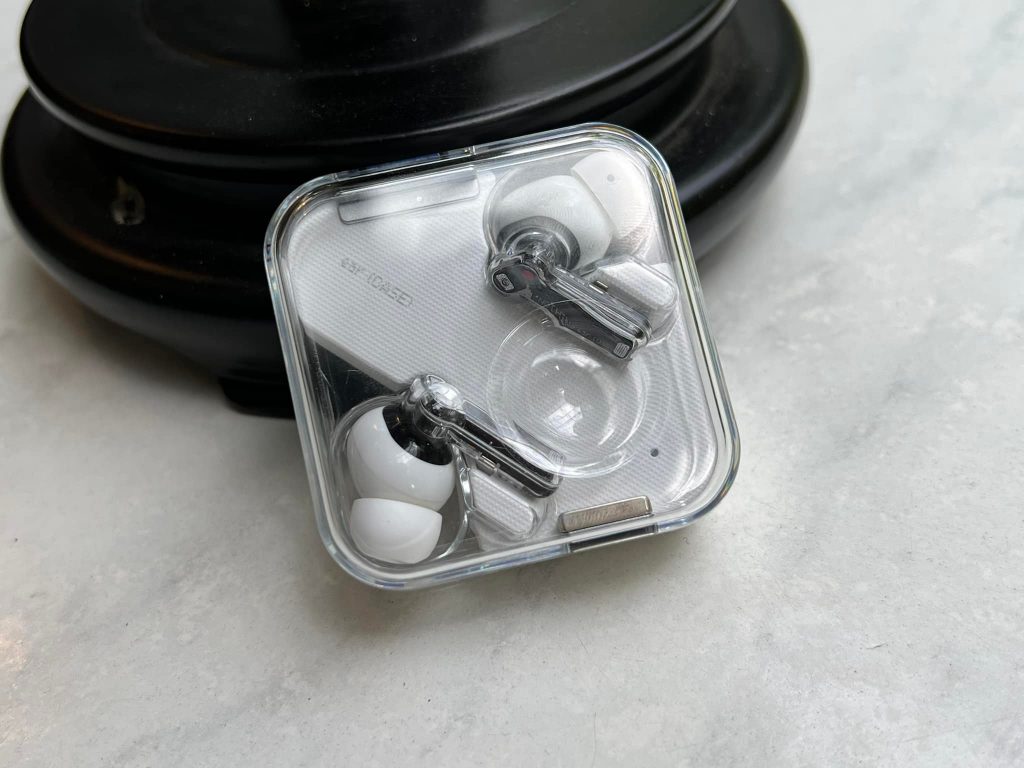 Final Thoughts
The Nothing Ear (1) cost RM 399 (launch was RM 499). They're pocket-friendly and are hella stylish. It's definitely a conversation starter and don't let the over-hype give you the notion that these earbuds just look good and cannot deliver a good audio experience.
The soundstage may be wide and profile balanced, with the let down here being the lack of LDAC, aptX and Bluetooth multipoint support. I would say that the noise-cancelling capabilities are still lackluster and that competitors of similar price-range can still out-perform the Ear 1's in that aspect. The app does a lot of justice to the Ear 1's, providing customization to gestures, firmware updates and some settings. The in-app EQ is somewhat limited still and we hope to see an update to give listeners more freedom to work on their own customized profiles in the future.
For now, the Nothing Ear (1)'s are good but not the best in class. With strong competitors like the Galaxy Buds2, Aukey EP-N5 and Edifier TWS NB2 fighting in both ANC prowess and price, Nothing needs to step up their game either in a game-changing firmware update or increase in strength with the Nothing Ear (2) (should there be one in the future).
With the price being reduced, it seems like it's now slightly easier to recommend these!
Get yours from ATO Online Store Today!
If you're interested in taking a crack at the Nothing Ear (1), you can get it from our pals at ATO Online Store, complete with free shipping and earn some points while you're at it!
ATO ONLINE STORE NOTHING EAR (1)
---