The Galaxy Z Flip4 has brought a new mind-set change for many Malaysian consumers. No longer wanting to be limited by normalcy, they are embracing innovations that let them do a lot more – from being able to craft their own bespoke devices, to being a compact, pocketable and versatile smartphone so you can explore new ways to capture content. Below are our customer's first impressions of the device.
Let's Hear Them Out!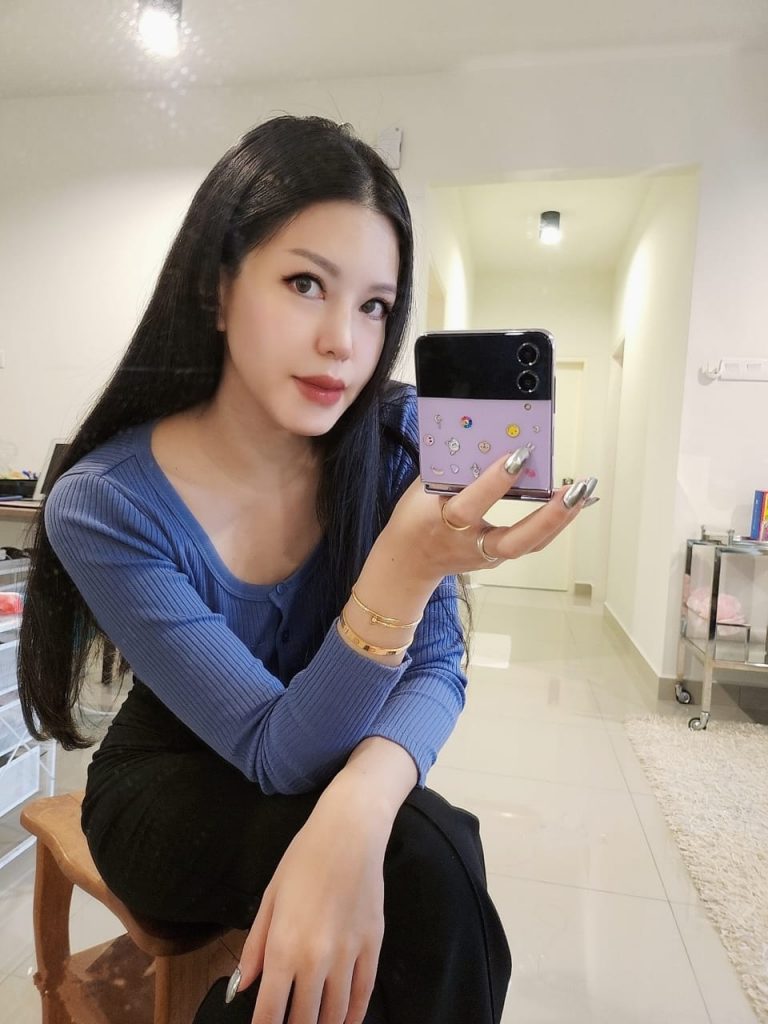 Rachel Lim, Marketing Strategist
I love the aesthetic and convenient design of the Galaxy Z Flip4. It is amazing new technology, such as its foldable screen and lightweight feel! This is something new and refreshing compared to existing designs in the market. I enjoy the many new ways that I can shoot using my Galaxy Z Flip4 without needing a tripod or phone holder. It's super compact, perfect for my small bags and pockets. Also, I couldn't resist the great pre-order offers, these are great and irresistible!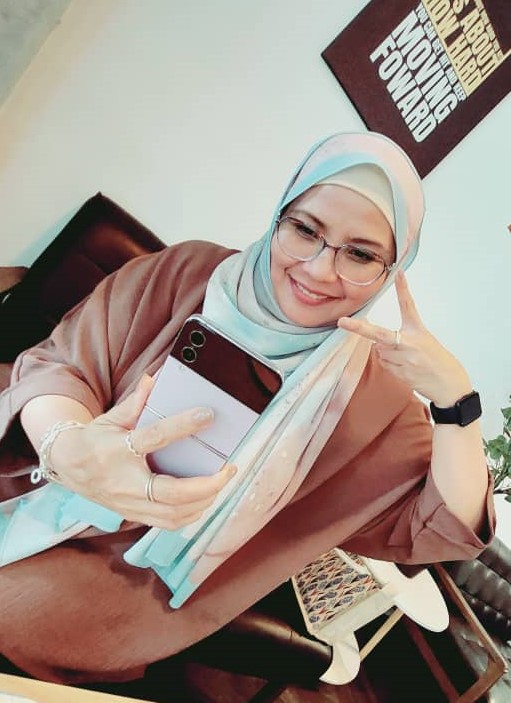 Sharizan Arshad, Corporate Communications Professional
The Galaxy Z Flip4 is slick and comes with beautiful colours to choose from. Of course, Bora Purple is my favourite. The phone looks expensive and slimmer compared to the previous model.  It is also very light, and it feels good in my hand. As a person working in Communications, we always need to carry our phones around during events. I want to have a phone that is small enough to fit in my side pocket but big enough when I need to do work with it. Therefore, when it was open for pre-order, I just needed to get one for myself, pronto! One of the features I love is side-mounted fingerprint, we do not have to press on the screen like my previous Samsung (Note 20 Ultra) and the sensor is very responsive. The touch screen responds faster and smoother. The movie experience is wonderful too, thanks to the super AMOLED display.
Joe Yap, Compliance Assistant VP
Portability, flexibility and uniquely stylised would be the first thing that comes to my mind when I first lay my eyes on Galaxy Z Flip4. I pre-ordered this device because of the portability especially when the device is folded up. Whilst folded, the device's footprint is so compact that it can fit into any bags including mini sized bags. The feature I love the most would absolutely be the device's flex mode where we can bend the device at various angles making video calls, content consumption and taking picture with ease.
Until 1 September 2022, Samsung Malaysia is offering exclusive pre-order deals available at Samsung Experience Stores, Samsung Authorised Partners and Samsung Malaysia Online Store. To pre-order the latest Samsung Galaxy devices, please visit Galaxy Z Flip4, and Galaxy Z Fold4.
Product
Model
Retail Price
Color
Free gifts
Galaxy Z Flip4
Galaxy Z Flip4 5G (128GB)
RM4,099
· Bora Purple
· Blue
· Pink Gold
· Graphite
· Bespoke Edition[3]
· Samsung Care+ One year extended warranty (worth RM499) and 3 Protective Film Replacements
· 1 free Samsung Online e-voucher worth RM450
· 1 free Flap Leather Cover (worth RM379)
Galaxy Z Flip4 5G (256GB)
RM4,399
· Bora Purple
· Blue
· Pink Gold
· Graphite
· Bespoke Edition[3]
· Samsung Care+ One year extended warranty (worth RM499) and 3 Protective Film Replacements
· 1 free Samsung Online e-voucher worth RM450
· 1 free Flap Leather Cover (worth RM379)
Galaxy Z Flip4 5G (512GB)
RM4,899
· Bora Purple
· Blue
· Pink Gold
· Graphite
· Bespoke Edition[3]
· Samsung Care+ One year extended warranty (worth RM499) and 3 Protective Film Replacements
· 1 free Samsung Online e-voucher worth RM450
· 1 free Flap Leather Cover (worth RM379)