It's been a few days with Samsung's Galaxy Z Flip3 5G and we already feel we have quite a bit to say about it. Here's our thoughts on Samsung's 2rd generation flippable (yes I know what I said)
Key Specs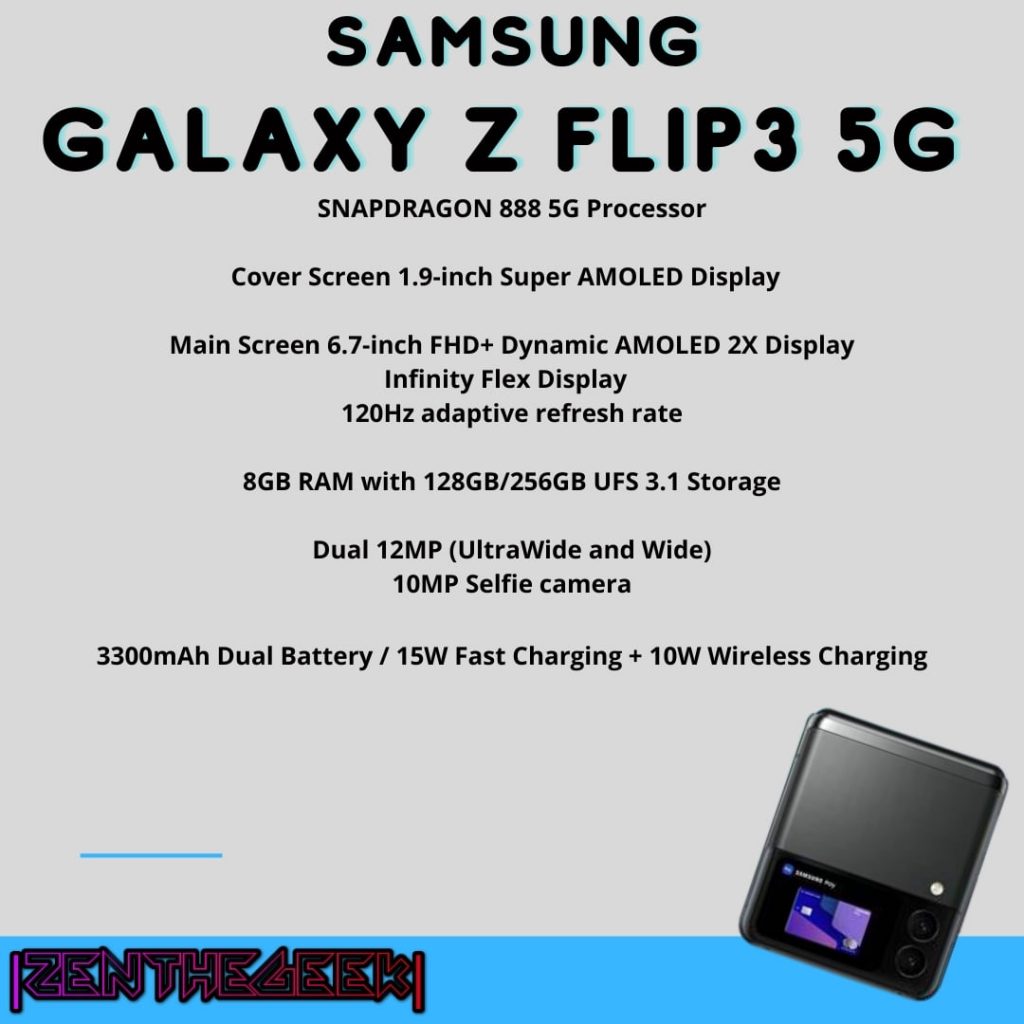 ---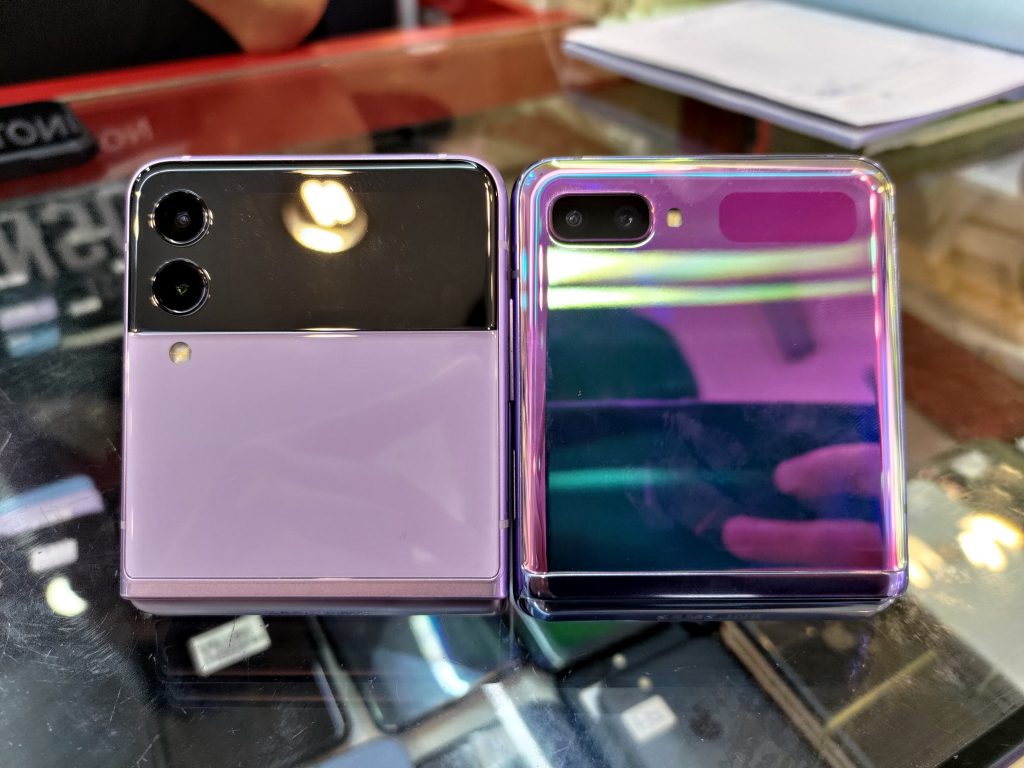 From finish to cover screen, sexy as hell.
As an ex Z Flip owner, just seeing how different the Z Flip3 shows how much thought Samsung had put into design language. You can see the modules move from horizontal to vertical, with the sensors being visibly bigger and expectedly better. That tiny little glance screen had grown to a much bigger one, opening up newer features and function to the cover screen experience.
We're still dealing with a glass, glossy finish but it's definitely more subtle on the Z Flip3. The once grape soda purple had toned down to a humble lavender and it's clear as day that it's my favorite color. The glass back is stronger too, being Gorilla Glass Victus. Still, don't drop it. #friendadvice.
It also takes on a new set of colorways too, being available in Cream, Phantom Black, Green, and Lavender. If you're buying on Samsung.com, you get an additional 3 colorways: Gray, White and Pink (our favorite!)
Yesteryear's specs in this year's fashion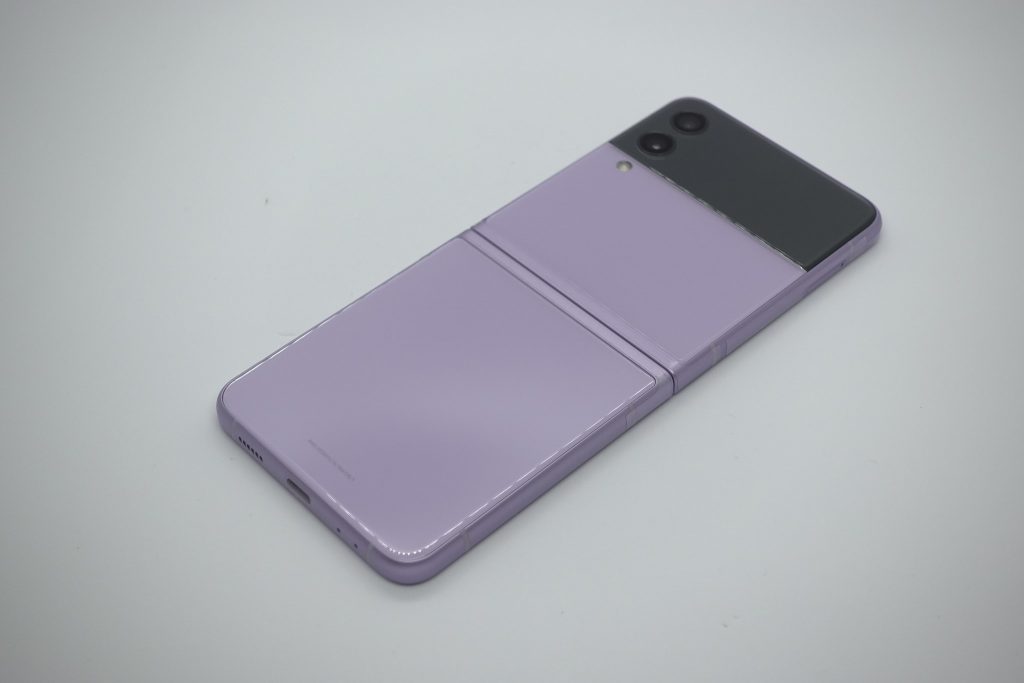 Like the Z Fold3, the Z Flip3 comes with a Qualcomm Snapdragon 888 processor coupled with 8GB of RAM and up to 256GB of internal storage. On first setup the phone got expectedly hot, a common theme if you know your Flips. It does take a few days for the device to learn your usage patterns, so battery life might improve but only after awhile.
The Z Flip3 also brings about robust waterproofing, being rated at IPX8. You'll definitely be able to take this one out to the pool when it opens again.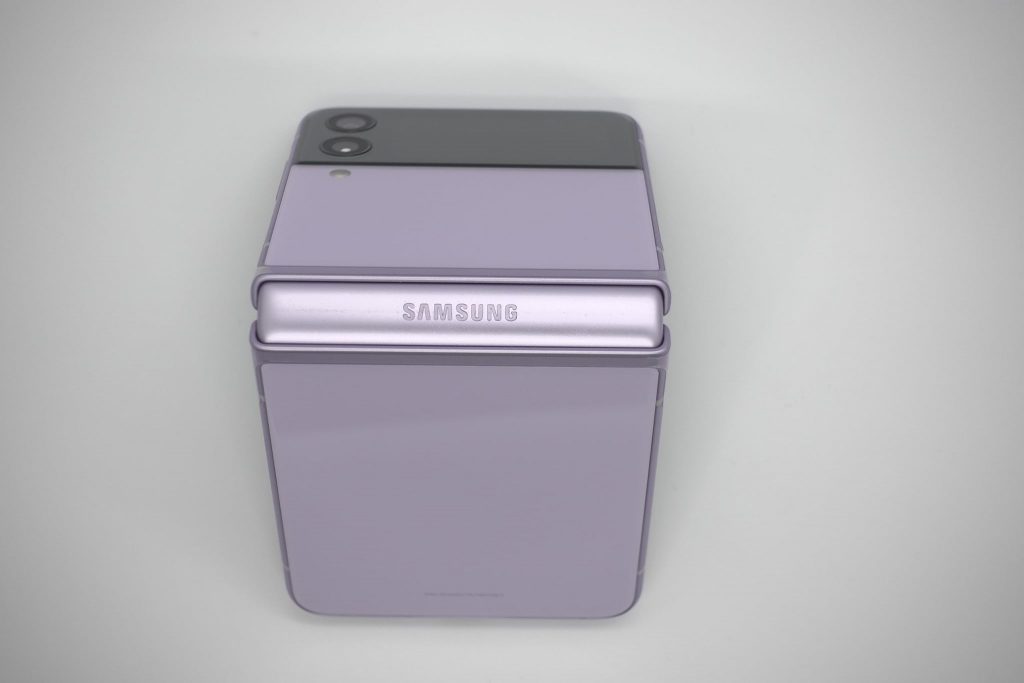 A better hinge. You still can't open it with one hand.
Samsung's new Aluminum Armor is a core ingredient in the Z Flip3's hinge, boasting stronger durability along with a much smoother flipping experience. There's still enough resistance for you to dynamically adjust viewing angles, and it's proven well when you plan to plant the Z Flip3 on a table and you want to take a vlog or selfie with it.
It's still a wide phone, so unless you have monster hands you'll still be flipping this one open using your opposing hand.
We're in the middle of Review. Chillax!
Pre-orders are still on-going for the Galaxy Z Flip3, and Samsung's gonna give you a RM 600 E-voucher along Samsung Care+ worth RM 699. It's available on Samsung's Website , Samsung Experience Stores, Authorized Partners and partnered telcos.