a heightened level of basic
The OPPO A74 is a stylish phone that's reliable, straightforward and basic. It packs a tried and true chipset that's backed by a cunning display and massive battery in a curved package.
Good
Affordable
Long battery life
AMOLED screen
Old but gold chipset
Cool and quick charging
Ungood
Can Get sluggish on the menu
Unbox Time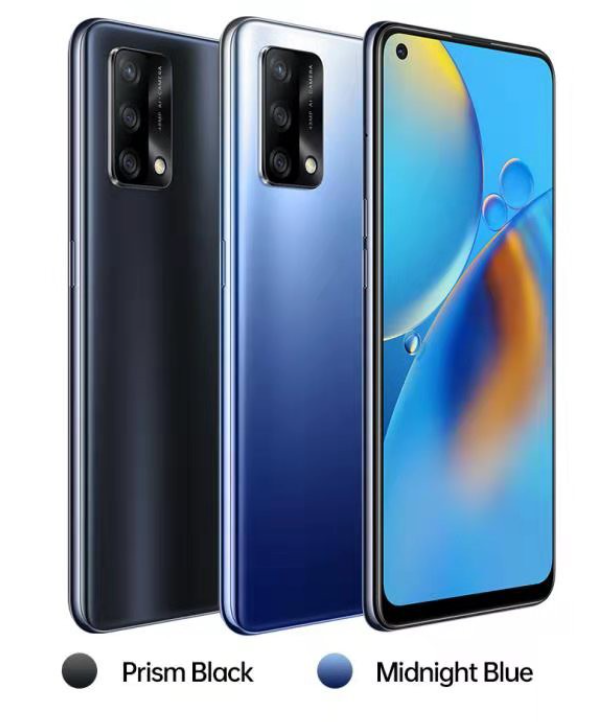 SHEEEEESH LOOK AT THAT BACK
---
Specs
---
CPU
Qualcomm Snapdragon 662
Memory
6GB LPDDR4 RAM / 128GB UFS2.1 + MicroSD
Display
6.43″ FHD+ AMOLED
Camera
48MP – Wide (main)
2MP – Macro
2MP – Depth
16MP -front
Connectivity
Bluetooth 5,USB Type-C 2.0, LTE
OS
Android 11, ColorOS 11.1
Battery
5000 mAh, 33W Flash Charging
Available Colors
Prism Black / Midnight Blue
Retail Price
6GB/128GB – RM 899
Design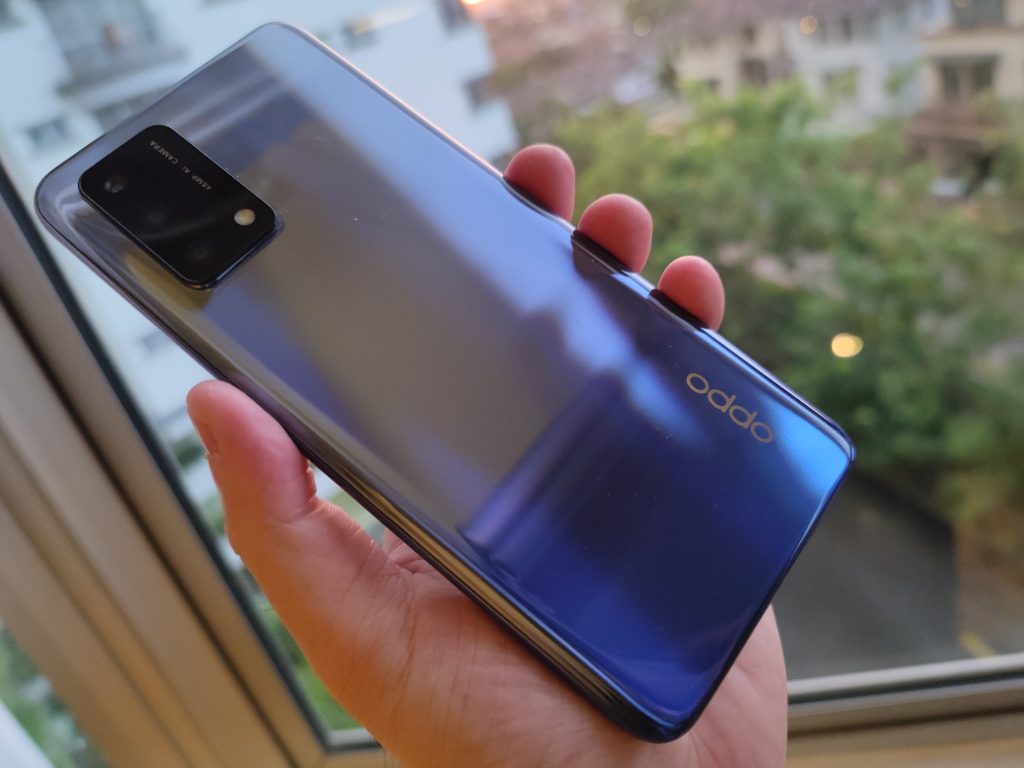 "Cool Blue, Totally Plastic"
Oppo's A74 looks modest at best, with a bluish steel color scheme that's all plastic. It's pretty shiny, and upon first grab I had already gotten my print all over. The package included a basic case so I had already slapped that on. It's a pretty ordinary looking device with a cool color at the back.
Display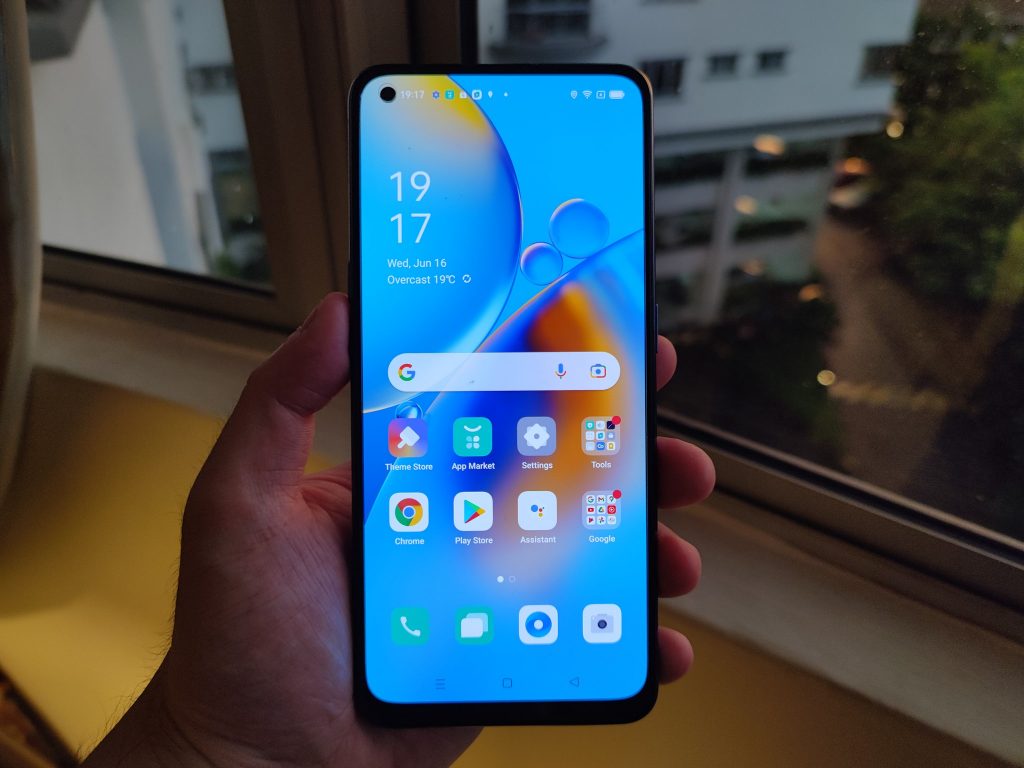 In the front is a pretty round display with a hole-punch selfie camera. The panel is AMOLED that runs on FHD+ resolution. Things looked actually sharp, thanks to a 409 ppi density. In fact, it was even good enough to watch some videos on as well as scrolling high-resolution images on Wallhaven, as the panel was able to bring out their colors in a lively manner with a little tinge on the cooler side of things. As expected, it runs only on 60Hz and that's acceptable by all means under RM 1000.
"Gaming was fun and easy, even with the aged chipset"
I'm no stranger to the Snapdragon 662, and I remember using such a chipset on similar devices back in the day when it released beginning of 2020. I was able to play my usual Call of Duty Mobile on High detail and max performance settings and was able to achieve 60FPS with the dips going to the 40s during a Battle Royale match during the landing phase. Other than that, the lowest I have ever gotten during a shootout was only about 56FPS.
The device however got really hot by the 2nd match but managed to cool down in mere minutes when I decided to take a break. Those graphite tubes sure did the trick on cooling the phone down quickly. As a best practice for games like CODM, PUBG and even Genshin, I always prioritize speed over quality so dialing details down to medium would strike the perfect balance between FPS consistency and level of detail
On the 2D front the A74 managed to play Cookie Run Ovenbreak and ran my Gameboy Advance Emulator without breaking a sweat.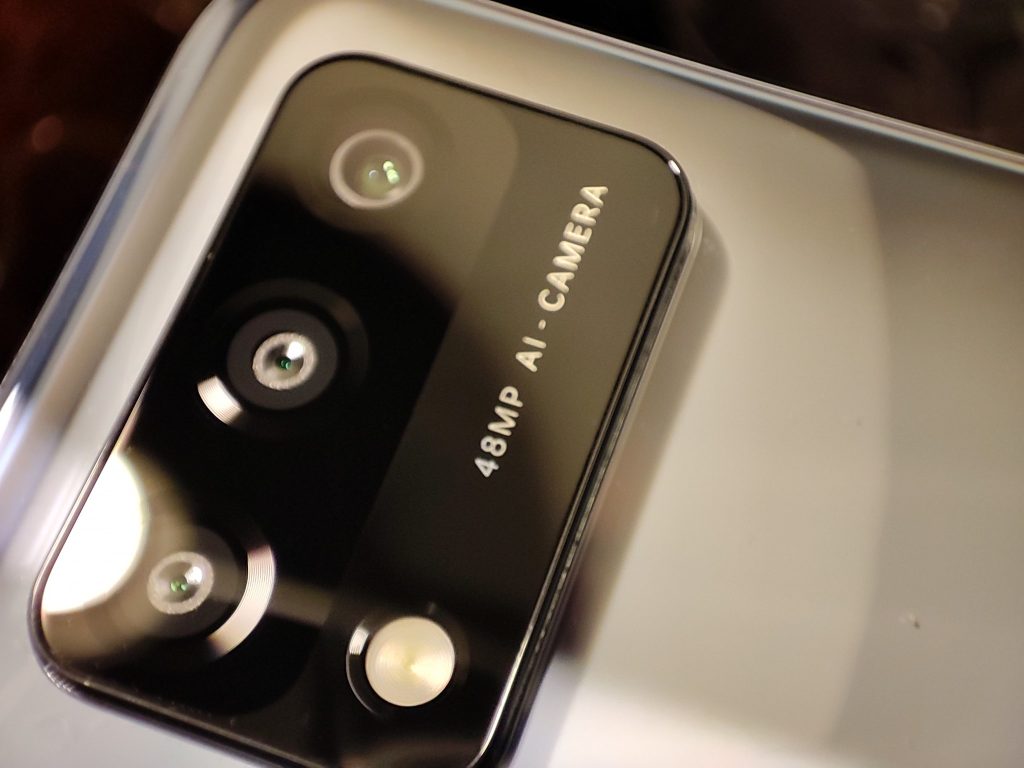 Camera System
The A74 features a triple rear-camera setup that's leagues better than the A73 of yesteryear. The main sensor is a 48MP f/1.7 wide angle lens that's pretty much the only useful sensor on this setup. Shots were decent at best, capturing some level of detail and colorful contrasts. Oppo's camera software tends to go a little ham on the HDR and this is no exception. With HDR set to auto it was easy to land yourself some overexposure and saturation which is something I don't particularly enjoy. It doesn't get better in lowlight, but it's not up to a point where it is unusable.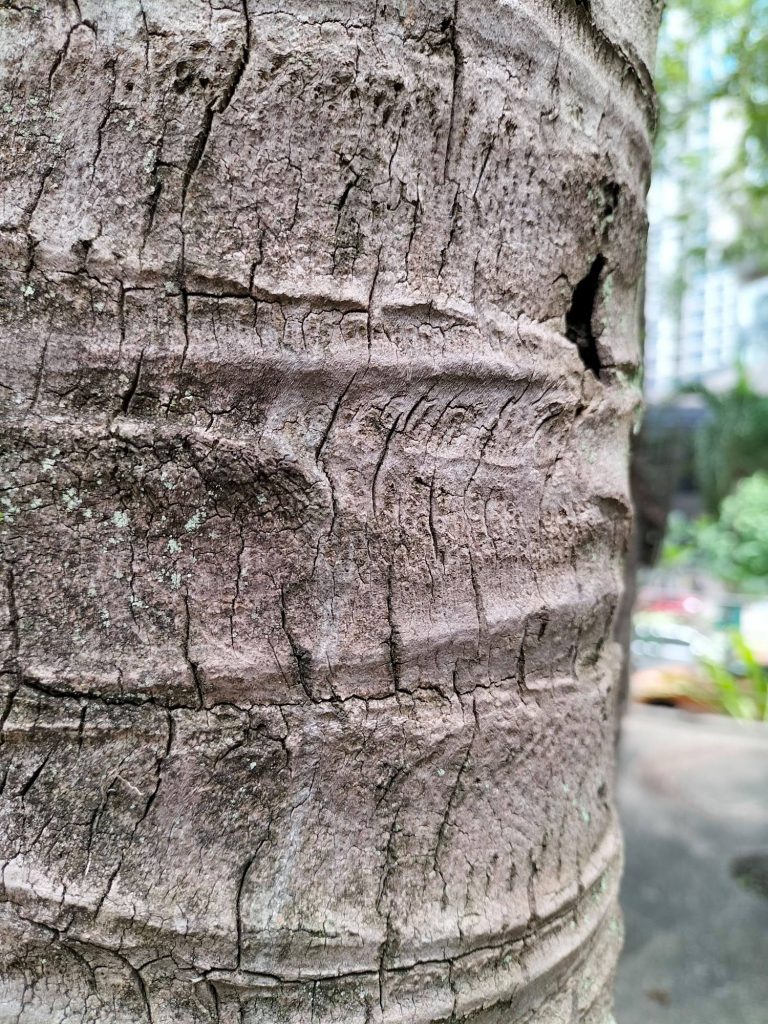 Macro shots were able to capture most of the detail but definitely lacks in the depth department despite having a depth sensor.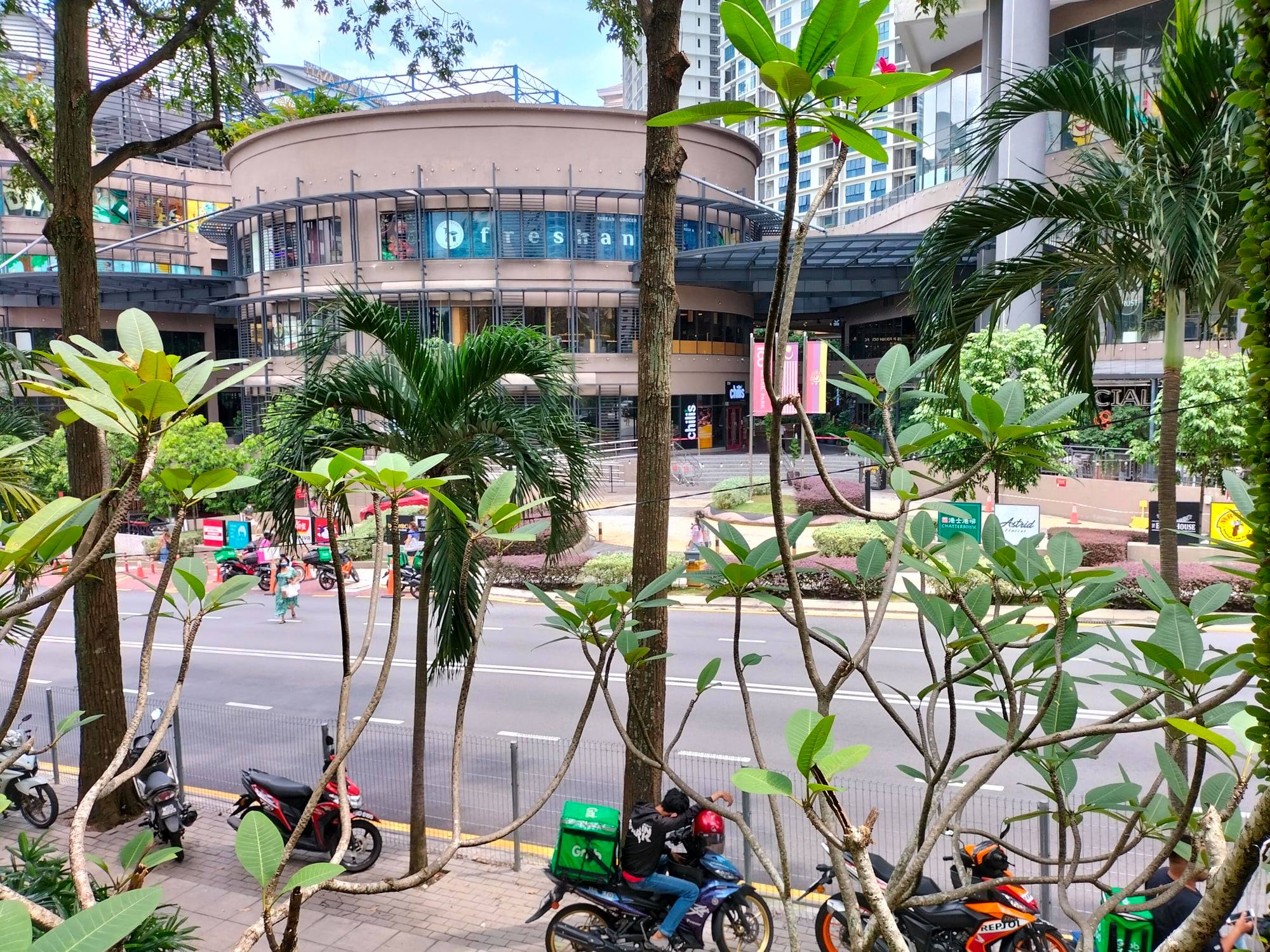 Zoomed shots have its limitations and I do advise against using it unless it is absolutely necessary.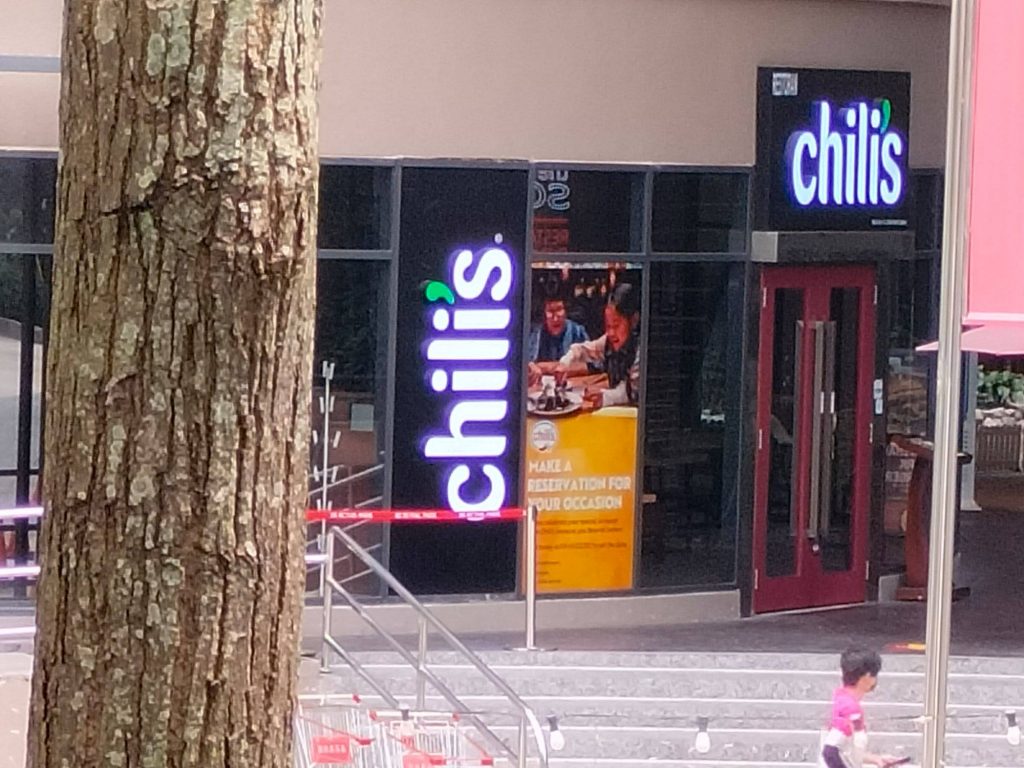 Here's the 10x zoom. The phone doesn't pack a dedicated telephoto or telescope camera so this is forgivable.
---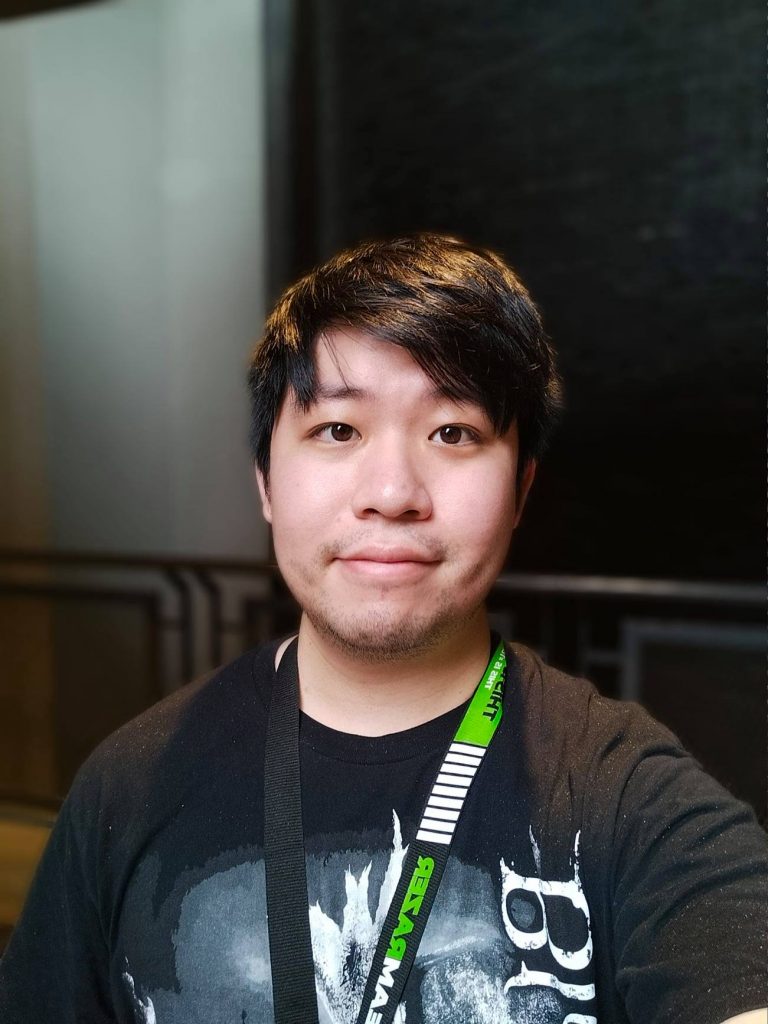 The 16MP selfie shooter has potential to take good shots if Oppo could work on their AI beauty and presets to be a little less aggressive. Skin often gets bleached out and eyes look unnatural. Turn those off and you'll be begin to see the stark contrast between the modes.
Portrait shots are done digitally and focuses on my face well while blurring the background with some level of efficiency. No complaints here.
---
Plenty of battery life, but charging could be faster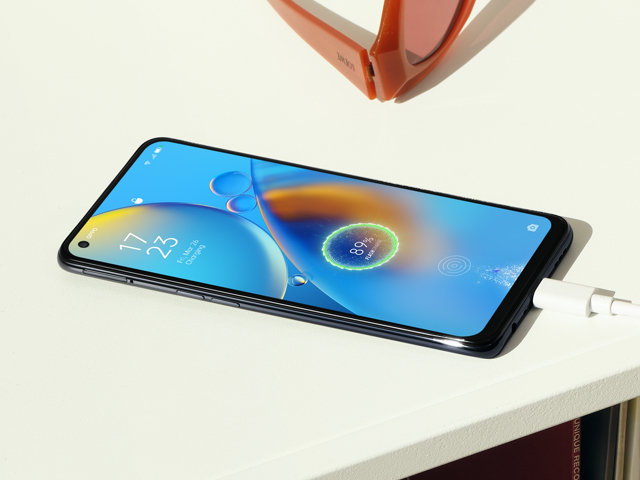 The A74 has a large 5000 mAh battery. Under moderate use you should be able to keep things running for about 2 days till it dies off. Charging that big batt is the included 33W Flash Charger, which does a bit better than Reno 5f's 30W charger.
Charging Results
| From 1% | Unplug % |
| --- | --- |
| 15 mins | 32% |
| 30 mins | 62% |
| 85 mins | 100% |
Is it for you?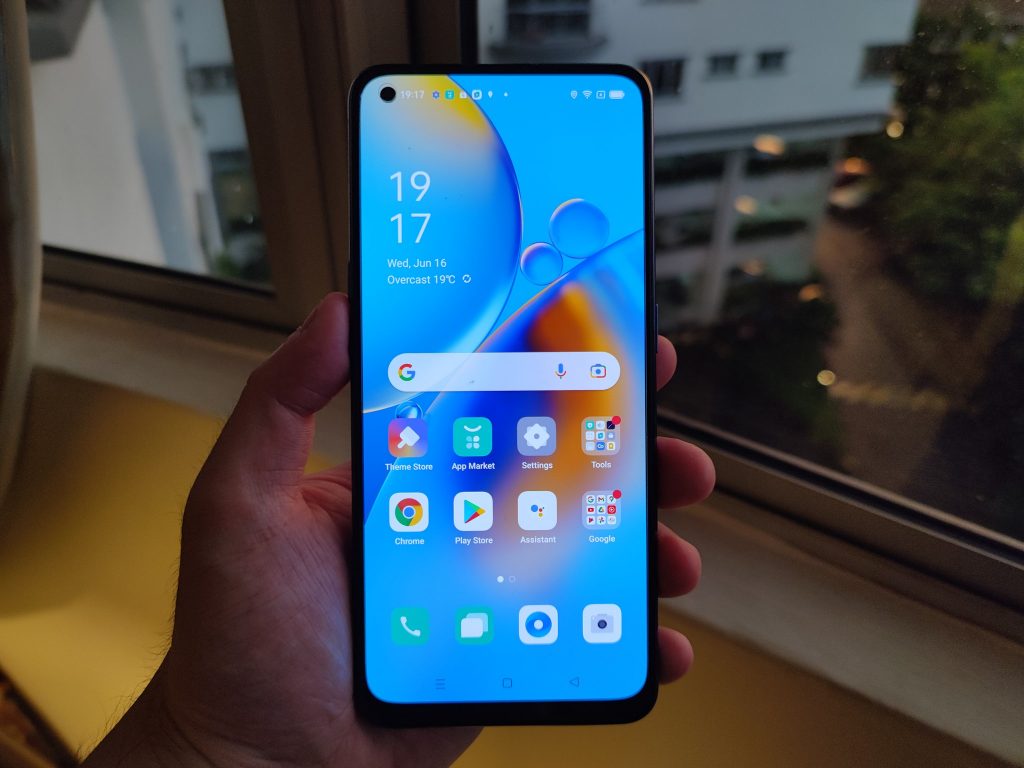 The Oppo A74 LTE is a no-nonsense, straight to the point device with everything a person needs to have access to all things smartphone and entertainment. It can play games well to a certain degree as well as watch videos with a good level of detail and experience.
For under RM 900, the A74 can certainly fight with the likes of Xiaomi, Samsung and Vivo in the budget category.