What on earth is going on ?
Ok by now we all know what the MCD BTS meal is. It stands for box tak sama (translated into the box is different). But things are spiraling out of hand thanks to entrepreneurial Malaysians who are taking it to online shopping platforms like Shopee and Carousell to sell off their used packaging for the meals. You can choose between just the packaging, or even with the nugget sauces included (mind blowing)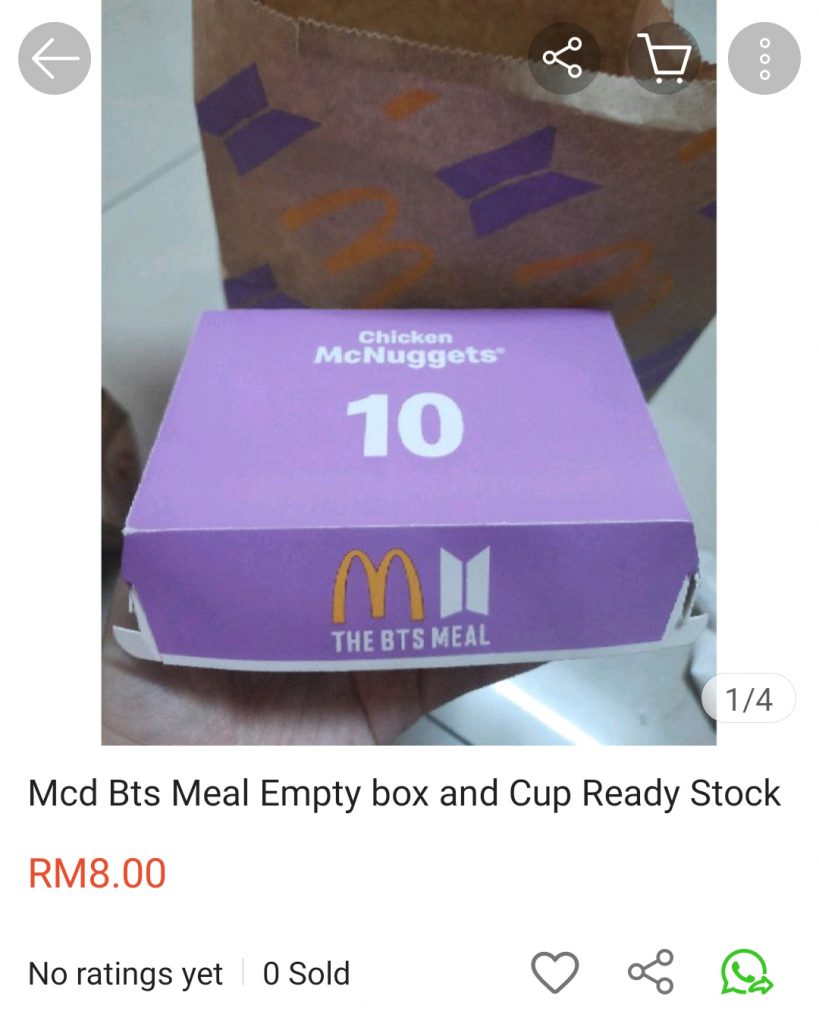 But "who would but this ?" you might ask. The answer is we don't know either LOL. Get your hustle up I guess, some of the prices have reached over RM 50 and it's just interesting to see people riding on the BTS hype.
It sure brings us back to the MCD Happy Meal days where the free toys were the Minions and the lines were crazy. People even resorted to even buying the meals and then throwing them away as they just wanted the toy. We even remember seeing listings where a single minion could range from RM 50 – RM 150!
We can understand from a franchise/collectors point of view but this is just a whole new level of NOPE for us.